Self Taught Artist Commemorates Andy Griffith with a Huge Mural
"The Andy Griffith Show" was a popular sitcom from the sixties, starring Andy Griffith, Ronny Howard, Don Knotts, and Frances Bavier. 
The show was only on the air of eight years, but reached cult status during that time, and became a pop culture phenomenon.
Lead actor Andy Griffith passed away in 2012 at the age of 86. Recently, one fan memorialized him by painting a mural in tribute to the great actor.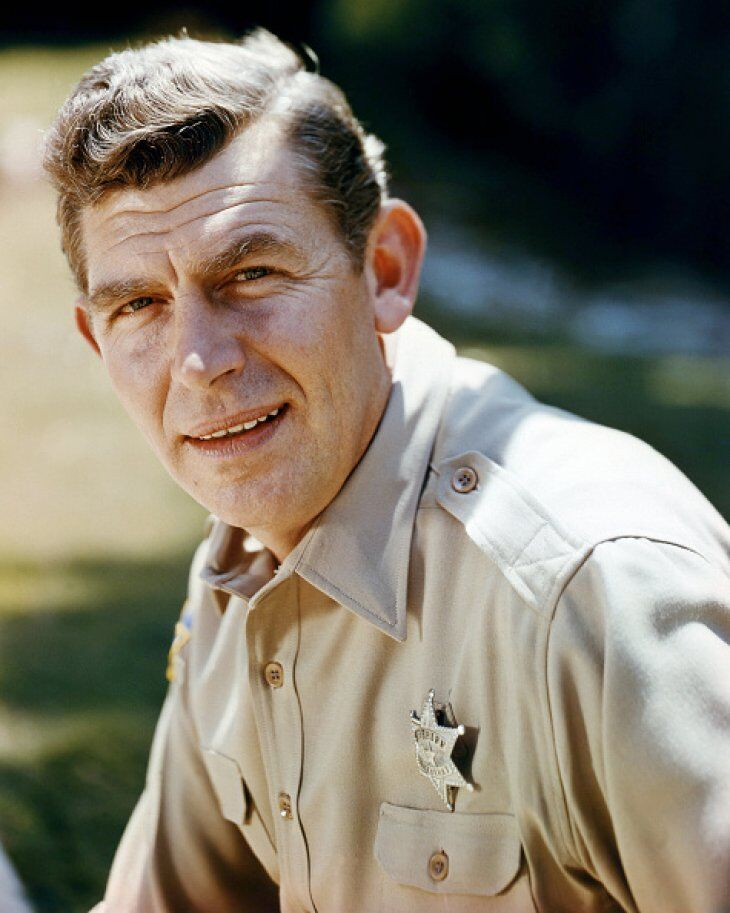 The mural was painted on the side of a farmhouse located in the outskirts of Broxton by artist Linda Christian. She also collaborated with artist Rylan Ross to spruce up the original mural. 
THE PERFECT ARTIST FOR THE PROJECT 
Ross is a well-established artist in the entertainment industry and can boast with clients such as Dennis Rodman, Luke Bryan, Lennox Lewis, and Aaron Murry. 
The mural was painted two years ago and have delighted fans ever since, with Linda Hamilton saying it was a great way to "put a smile on everyone's face." She added: 
"It is a joy to see people turning around to come back and look. Or the ones pulled over taking pictures. I remember the first time I saw it. I was in awe! Thank you, Dylan and Miss Linda."
Another user, Gerald Kinnett, said he lived in that house when he was five years old, and explained that his grandparents owned a gas station on the 441. 
A resident from the neighborhood said they live about a half a mile from the mural, and said him and his wife love it very much. They pass it every Sunday on their way to church.
ANDY GRIFFITH'S LEGACY
Being a legendary performer, Griffith received many awards both for acting and music. In 1992, he was inducted into the Academy of Television Arts Hall of Fame. 
He also received one of the country's top civilian honors, the Presidential Medal of Freedom in 2005.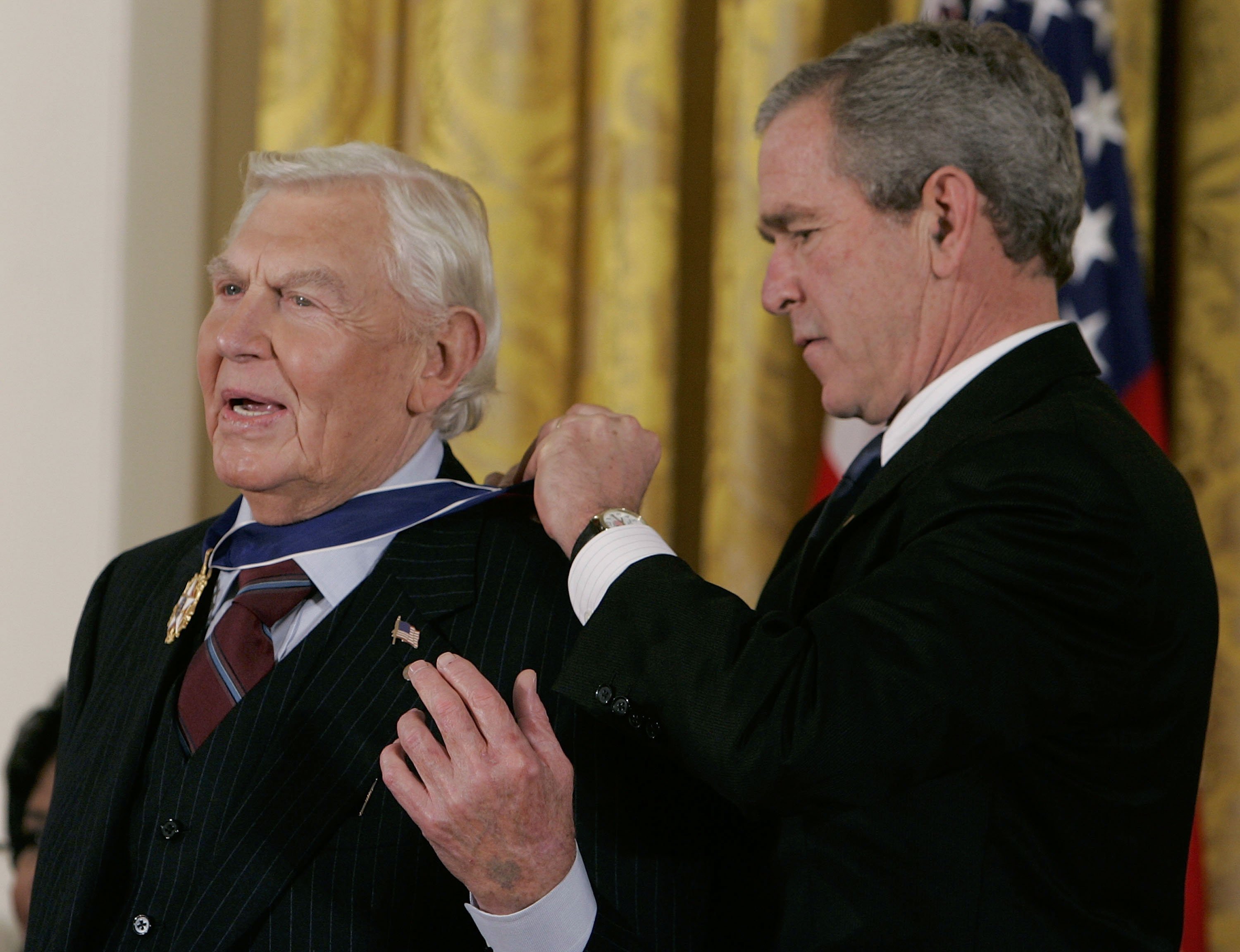 Five years before his death, Griffiths won a Grammy for Best Southern, Country or Bluegrass Gospel Album for his album, "I Love to Tell the Story – 25 Timeless Hymns."
He was also inducted into the Christian Music Hall of Fame and Museum two years after.