30-Year-Old Woman Who Assaulted Mom for Not Driving Her to Yoga Class Faces 10 Years in Jail
Life for Holly Albert may change forever after she threw her mother with a phone because she wouldn't take her to yoga class.
30-year-old Holly got arrested and charged with second-degree assault last month over an incident that took place in August 2017.
Unemployed and living with her parents at their family home at the 12500 block of Northline Court in Potomac, Md Potomac, Maryland, Holly got upset when her mother declined to take her to yoga class.
Holly hurled a phone at her mothers head which left her bleeding. Using the same phone, her mother called 911 and reported the incident as domestic violence shortly after which the police arrived. By that time Holly had already left.
According to court documents obtained by ABC7, police found Holly's mother with a blood-soaked shirt and hair matted down with blood. 
NEW: An unemployed millennial's accused of throwing a house phone at her mother's head after mom wouldn't drive her to yoga class.

30yo Holly Albert - who lives at her parents' Potomac, Md. home - is charged with 2nd degree assault.

Albert's mother suffered a bloody head wound. pic.twitter.com/baNLkqcIZD

— Kevin Lewis (@ABC7Kevin) March 1, 2019
The blood-soaked mother told officers that her daughter got furious when she refused to drive her to yoga class and shouted insults before she grabbed the house phone and flung it at her head.
The reason for Holly only being arrested last month, when the incident occurred almost two years ago is unclear, but her mother does not want her to go to prison. She filed a statement with the court asking the judge to be lenient and allow Holly to stay at home and wrote:
"I freely state that at all times since those events, up to the present, Holly Anne has lived with me and her father without any incident or reason whatsoever that would cause either of us to fear for our safety or well-being. Moreover, I believe that it is in Holly Anne's best interest that she continues to reside with us, rather than have to make other living arrangements pending a future trial date."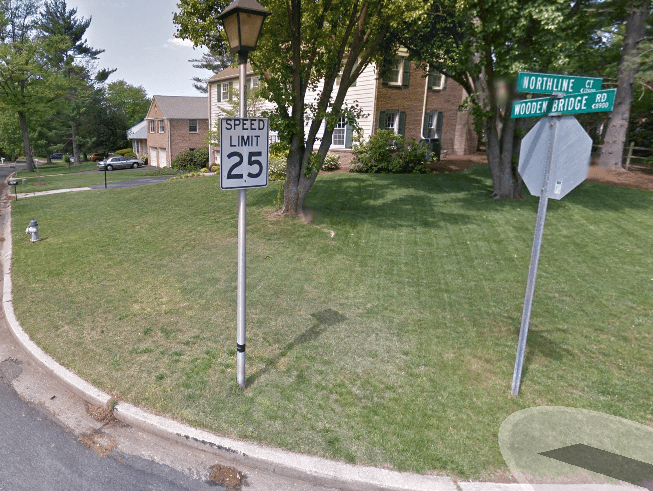 Holly's mother spoke more of her daughter's situation and her resolve to put the matter to rest as she
continued
:
"Holly Anne is currently unemployed, and we are providing her with financial and other support at this time. It is Holly Anne's wish and decision to address and resolve the subject proceeding, and to that end, she is voluntarily surrendering herself to the outstanding warrant.  Knowing Holly Anne as I do, I am confident that she intends to appear at every court date necessary to bring this matter to a close."

Holly is due to appear in Montgomery County District Court on March 19 and got released on an unsecured bond.
Similarly, Deanna Seltzer from Lake Worth, Florida also failed to keep her temper in check when her actions became violent after being told she couldn't go to the Outback Steakhouse one evening in January.
The 28-year-old got arrested after she hit her mother with closed fists and scratched her father which she followed up with death threats and destroying furniture. Her father managed to keep her from causing further harm until the police arrived.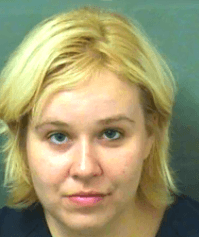 Police then arrested Deanna on two counts of aggravated assault, battery and battery on a person over 65 years old.
This out of control temper tantrums is not exclusively between children and their parents, no matter how old they are. Sometimes anyone keeping them from what they want is likely to receive similar treatment, like one man illustrated when his girlfriend rejected his marriage proposal.