Dearest Luke,' '90210' Stars and Other Celebs Pay Touching Tributes to Late Luke Perry
Luke Perry, of the famous "Beverly Hills, 90210", passed away on Monday following a massive stroke. His death comes as a shock to his fans and friends, and they have taken to social media in mourning. 
Luke Perry got rushed to the hospital few days ago and many of his co-workers and fans took to every social media outlet to express concern and wish for his fast recovery. The drastic turn in events came after his representative confirmed his death on March 4.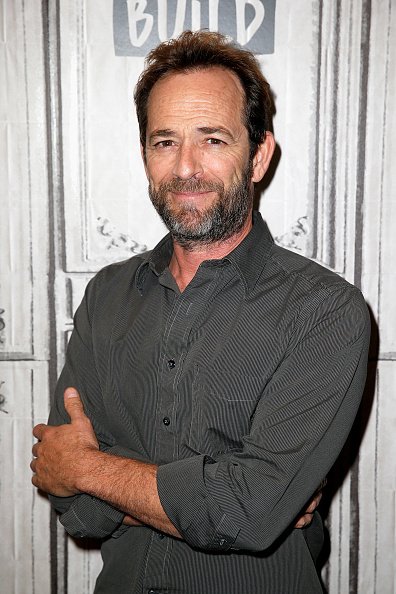 Ever since it has been a flurry of heartbreaking messages from fans and acquaintances to the grieving family, his death is one that has dealt a massive blow to the films industry and to commemorate his passing, stars of his caliber have taken to social media to mourn his unexpected demise. 
One such message which is particularly saddening is that of Gabrielle Carteris which she posted on Twitter. It reads:
"Dearest Luke- I am so heartbroken and at a loss for words. You, my friend, were a mighty soul and have left your mark. My love and prayers to the family and all who loved you. RIP."
Carteris starred alongside Perry on the coming of age series "Beverly Hills, 90210" at a time when the world acknowledged him as a sensational teen idol. 
Ian Ziering, who also starred in the famous series took to Instagram to share a photo of himself with the late actor, and he wrote:
"Dearest Luke, I will forever bask in the loving memories we've shared over the last thirty years. May your journey forward be enriched by the magnificent souls who have passed before you, just like you have done here for those you leave behind. God, please give him a seat close to you; he deserves it."
Perry's latest work was playing "Archie's" dad in the famous teen series, "Riverdale" and a long list of his co-workers have also expressed their grief via their social media accounts. Molly Ringwald, who played the role of his estranged wife on the show wrote:
"My heart is broken. I will miss you so much, Luke Perry. Sending all my love to your family."
Roberto Aguirre Sacasa who created the series tweeted: 
"So heartbroken about Luke. He was a father, brother, friend, and mentor. Each night before he had to shoot a scene, he'd call me, and we'd talk about everything. I will miss those calls. And my heart goes out to all his family and friends."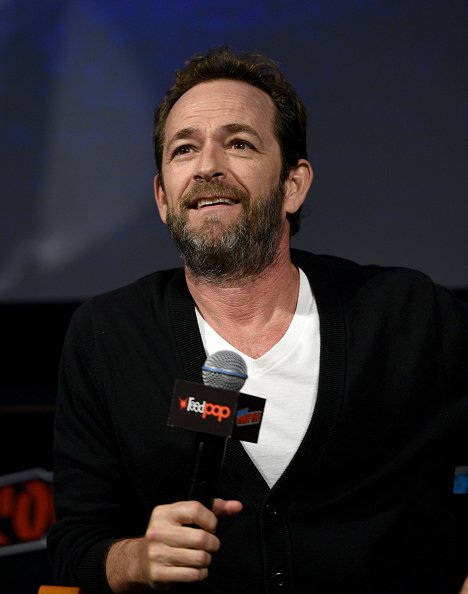 Many other people who have had the opportunity to work with Perry or had just an encounter with him have all come out to share sweet words. One that gets us teary is a fan's as she recounts a time she ran into the award-winning actor.