Kate Middleton Might Need To Be Preparing to Become the Future Queen: Things She Does
In the wake of rumors about Prince William's alleged cheating affair with Kate Middleton's best friend, Rose Hanbury. The Marquess of Cholmondeley, the Duchess of Cambridge seems undisturbed. In fact, she is currently taking up new royal responsibilities. The duchess is also learning everything about British monarchy from Queen Elizabeth herself, as a preparation for her role as the future Queen one day. With her husband in line for the throne, Kate is doing all she can to become a befitting queen in the future, if it ever happens.
PRINCE WILLIAM AND KATE MIDDLETON'S FAMILY
Prince William married Kate Middleton, who was a normal girl from a middle-class family, in 2011 at Westminster Abbey in London. The Duke and Duchess of Cambridge and their three children, Prince George of Wales, Princess Charlotte of Wales and Prince Louis of Wales, are one of the foremost royal families in Britain due to their position in the line of succession to the throne. They are also very much in the spotlight.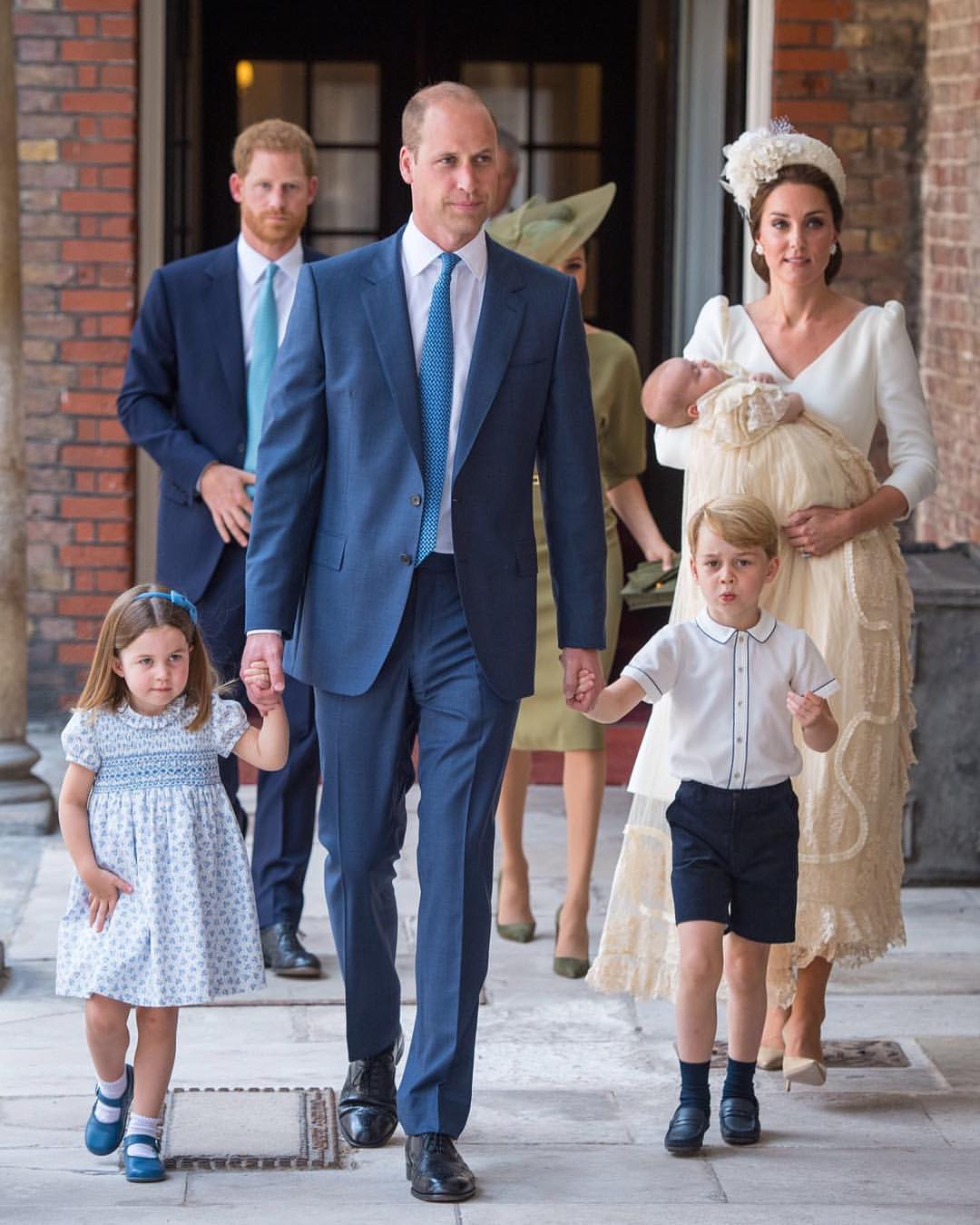 THE SUCCESSION IN LINE TO THE BRITISH THRONE
The succession to the British throne is determined by descent, sex (for people born before October 2011), legitimacy, and religion. Under common law, the throne is inherited by a sovereign's children or by a childless sovereign's nearest collateral line. Queen Elizabeth II is the monarch sovereign; her heir apparent is her eldest son, Charles, Prince of Wales. Next in line after him is Prince William, Duke of Cambridge, Prince Charles' elder son. Third in line is Prince George, the eldest child of Prince Williams followed by his sister, Princess Charlotte and younger brother, Prince Louis. The sixth in line to the throne is Prince Harry, Duke of Sussex, the younger son of the Prince of Wales and brother of Duke of Cambridge.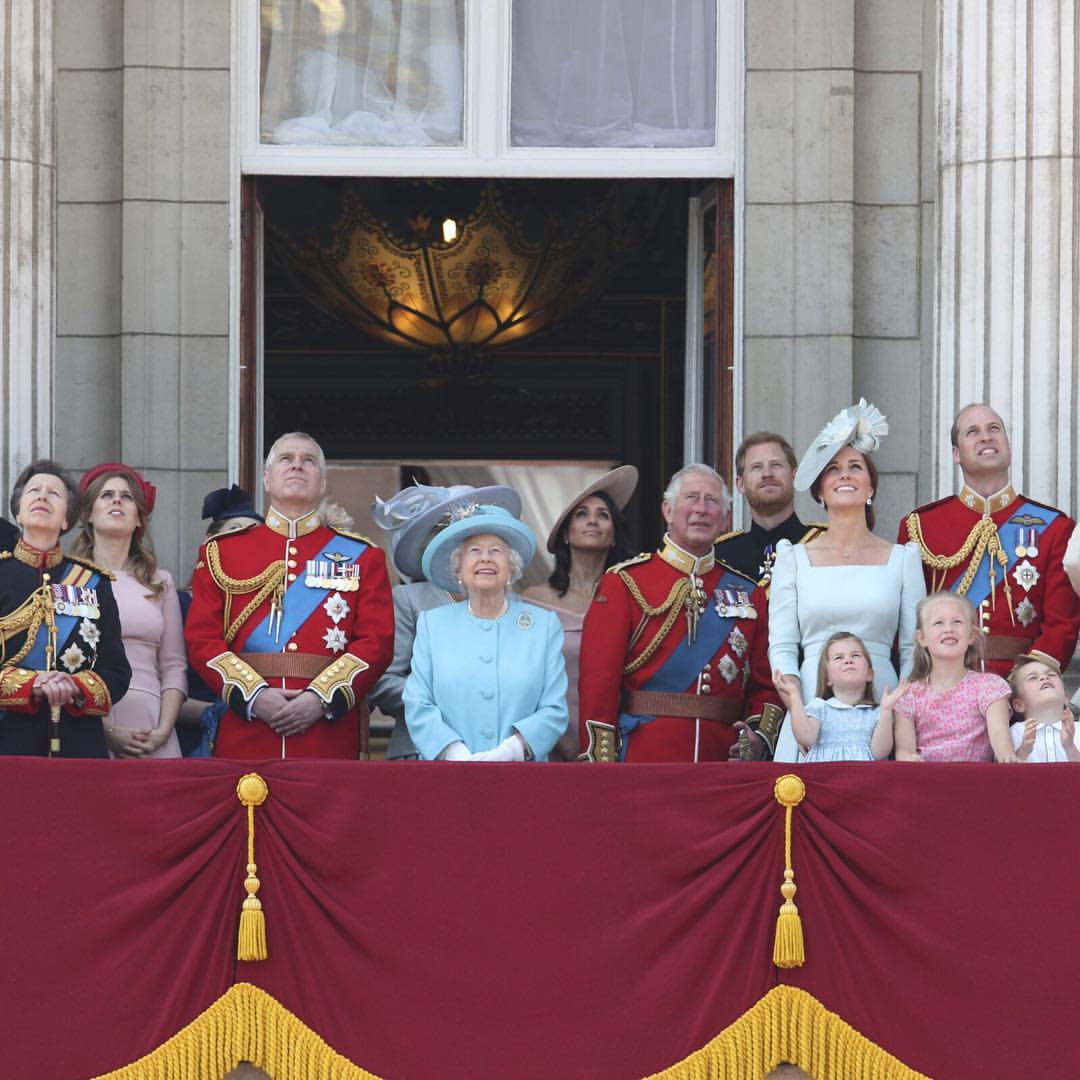 KATE MIDDLETON AND ROYAL DUTIES
The Duchess isn't from a royal background, and she probably didn't know she was going to end up as a royal member. Hence, she had no years of experience or training for tackling royal duties. However, this hasn't stopped her from performing well at royal events; in fact, she is a natural at addressing fans and attending royal engagements.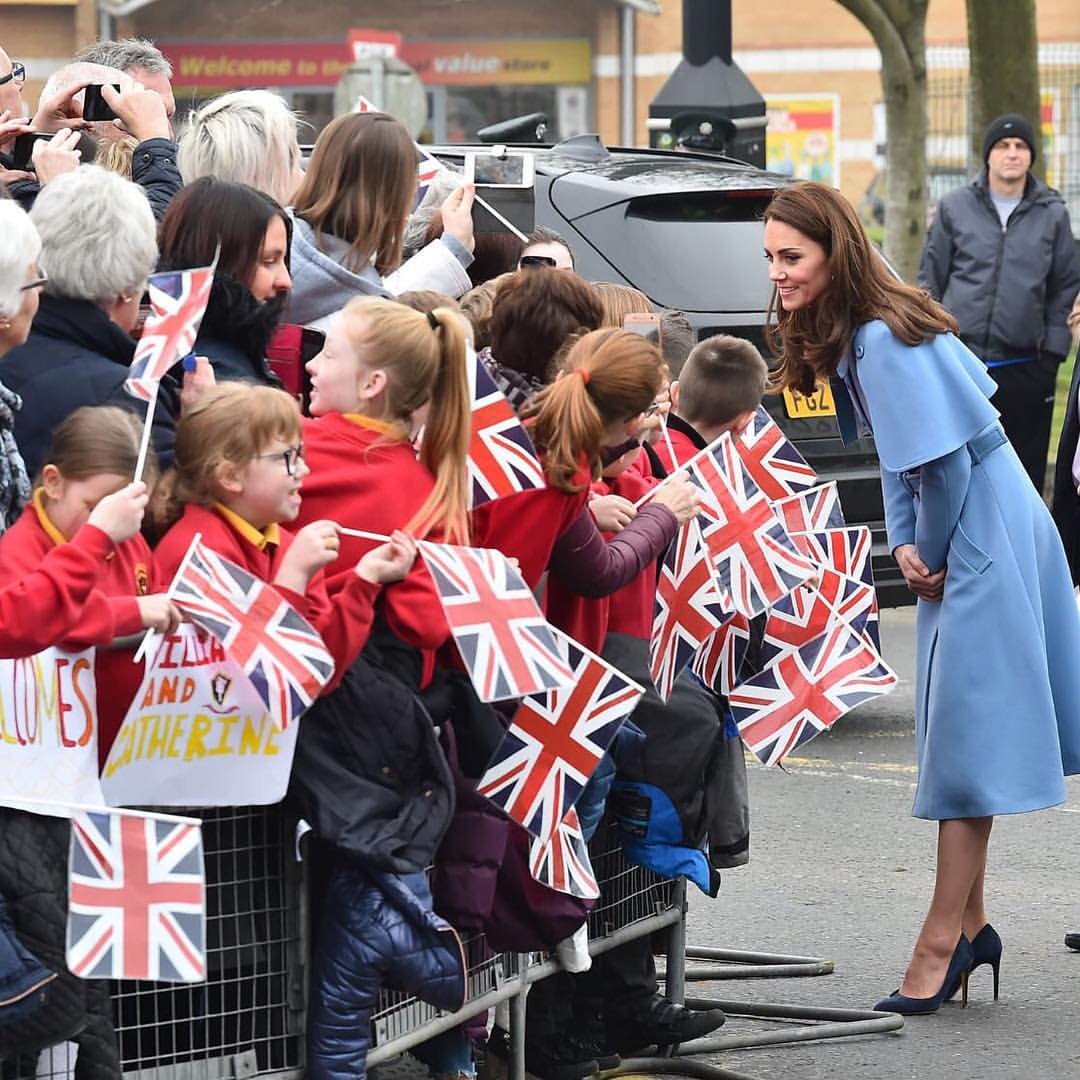 Middleton also undertakes royal duties in place of The Queen, both in the UK and overseas. The Duchess devotes her time to supporting a number of charitable organizations, several of which are centered around children. For her future role as the queen, she will need to take up more roles, undergo some specific training, and do a lot of studying in readiness for the position.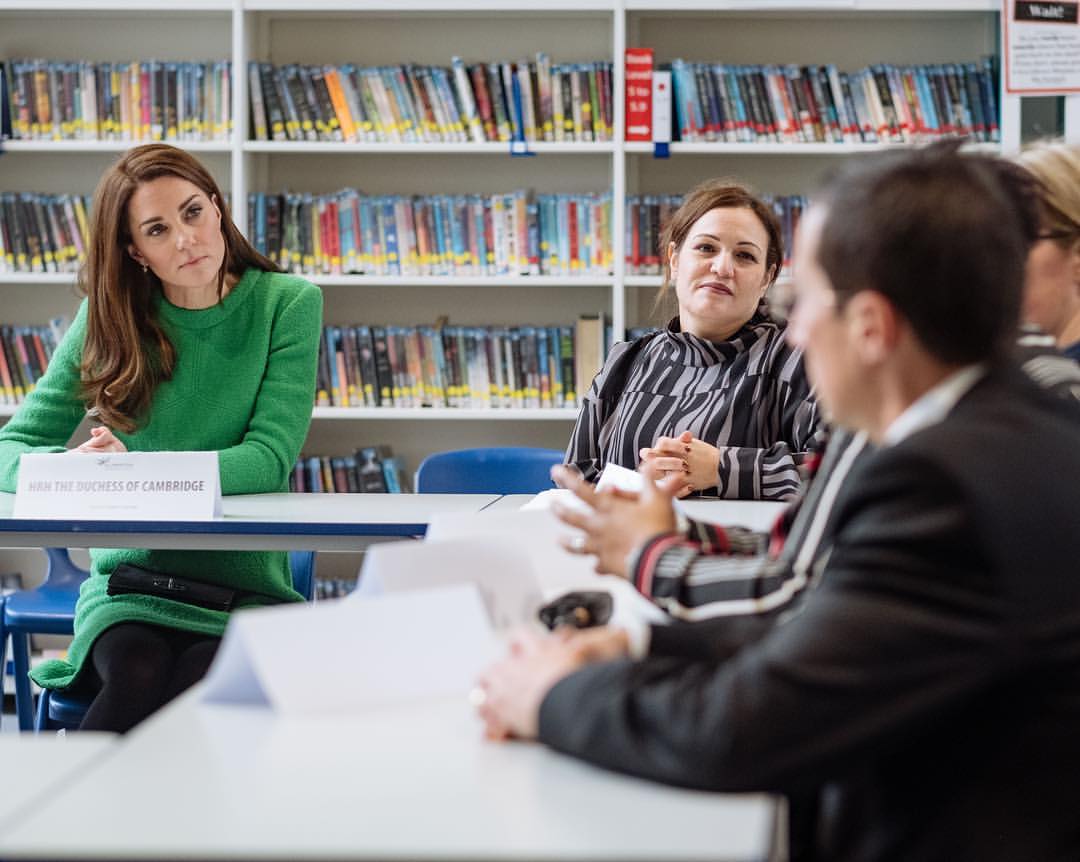 KATE MIDDLETON IS TAKING UP NEW ROLES
According to this week's issue of US Weekly, royal expert, Rebecca Long, confirmed that the palace is gradually introducing the Duchess of Cambridge to some monarchy duties. Long told the magazine:
"Kate's been taking on new responsibilities little by little over the last few years, so it won't be a shock when the time comes. William and Kate are the favorite royals to take the crown in many generations, so the people of the U.K. are very excited about it."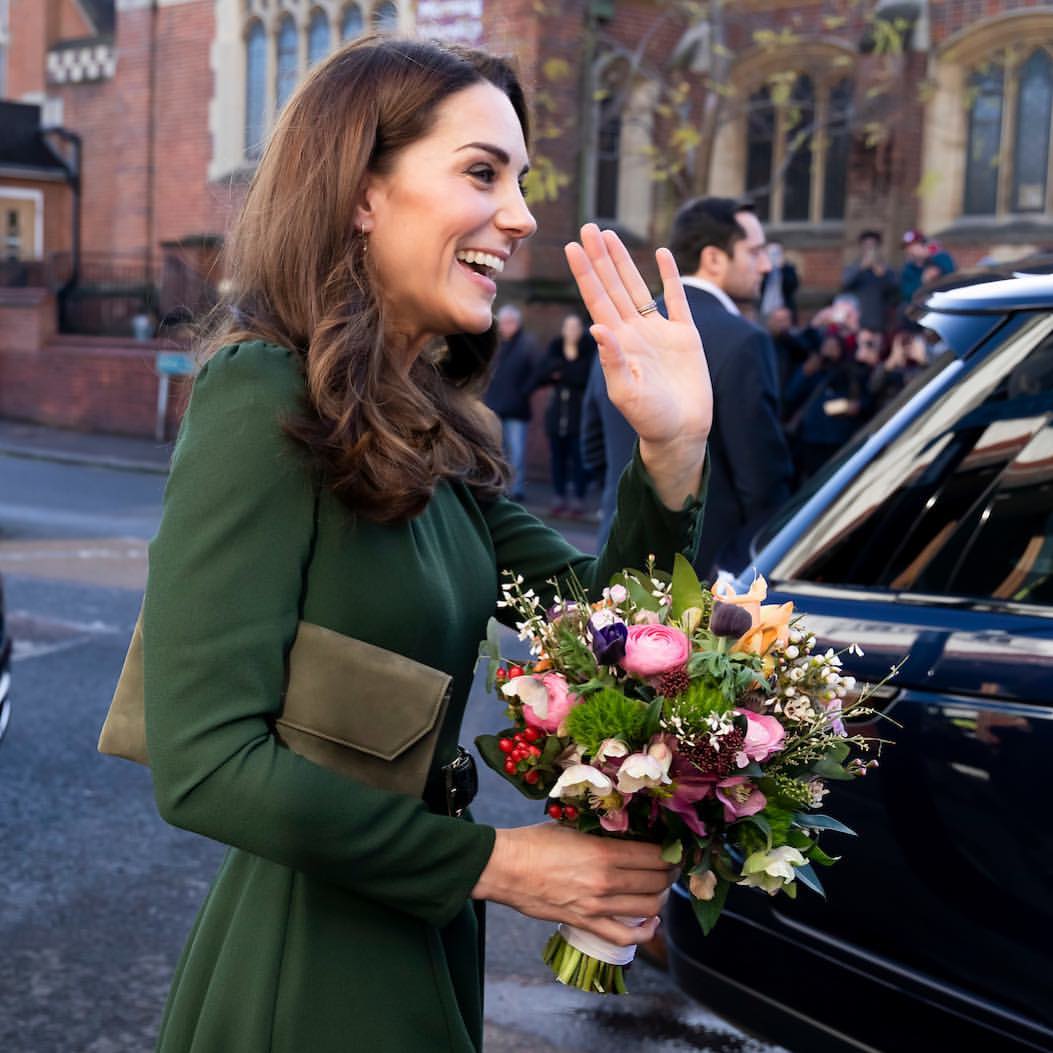 KATE MIDDLETON'S RELATIONSHIP WITH THE QUEEN
Despite speculations that ever since Meghan Markle came into the royal family, the Queen has been more focused on her than Middleton, it is hard to deny the close relationship between her and the Queen. The Duchess has always adored and respected the Queen, so much that her daughter's middle name is Elizabeth, in Her Majesty's honor. Also, the two have been seen on various occasions enjoying each other's company. The Queen apparently reciprocates this love, as it was reported that she accompanied Kate to view her wedding dress back in 2011. What a bond these two share!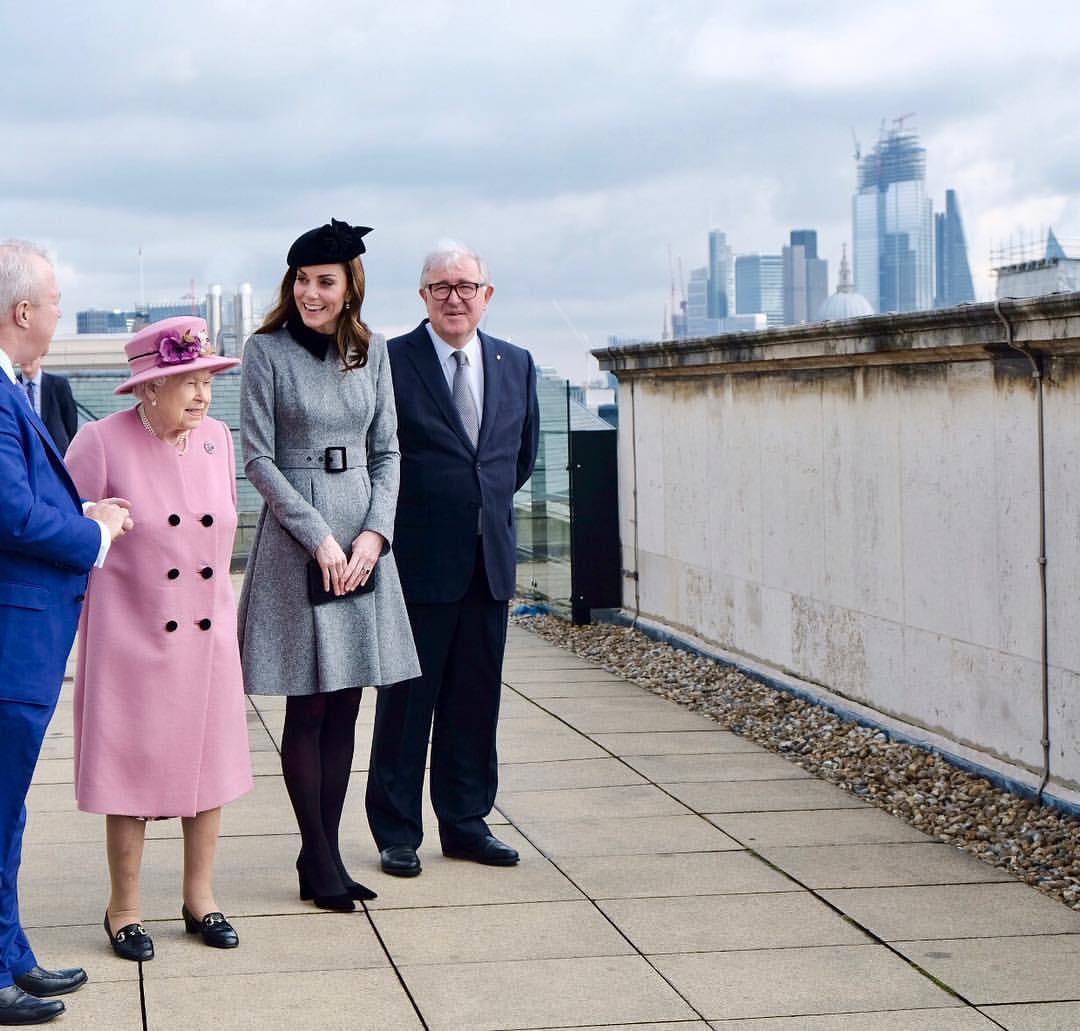 SHE IS RECEIVING HER ROYAL LESSONS FROM THE QUEEN
The Duchess has been having various one-on-one meetings where she spends time discussing the future of the British monarchy with the queen or her team. For a while now, most of the training has been done in private. But, things changed last month when the Queen and Middleton visited King's College in London, making it their first-ever solo outing together.
The Queen stepping out with the Duchess is pretty much a huge deal, mainly because the Queen seldom attends events with anyone else apart from her husband, Prince Philips. This could mean that the Queen is quite serious about mentoring Middleton on royal matters because the baton will possibly be passed to Middleton soon.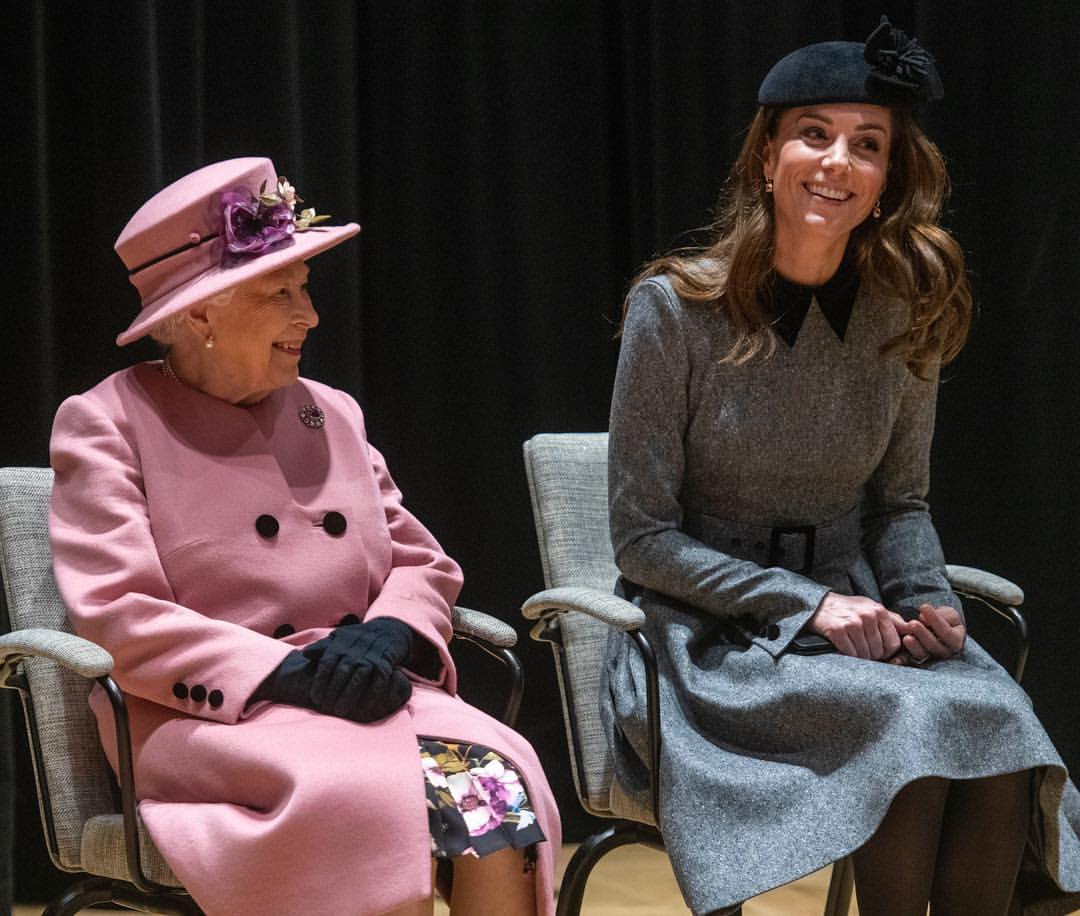 MIDDLETON IS QUITE SERIOUS ABOUT HER DUTIES
It might be decades before Middleton finally becomes Queen. First, Queen Elizabeth will have to retire, then Prince Charles will become King, and Prince William will move to first place in the line of succession before he finally becomes King after his father retires, which will, in turn, make the Duchess Queen. However, despite this, Middleton seems to be very focused on studying for her future role. She is not bothered about all the time it would take for her to become a queen.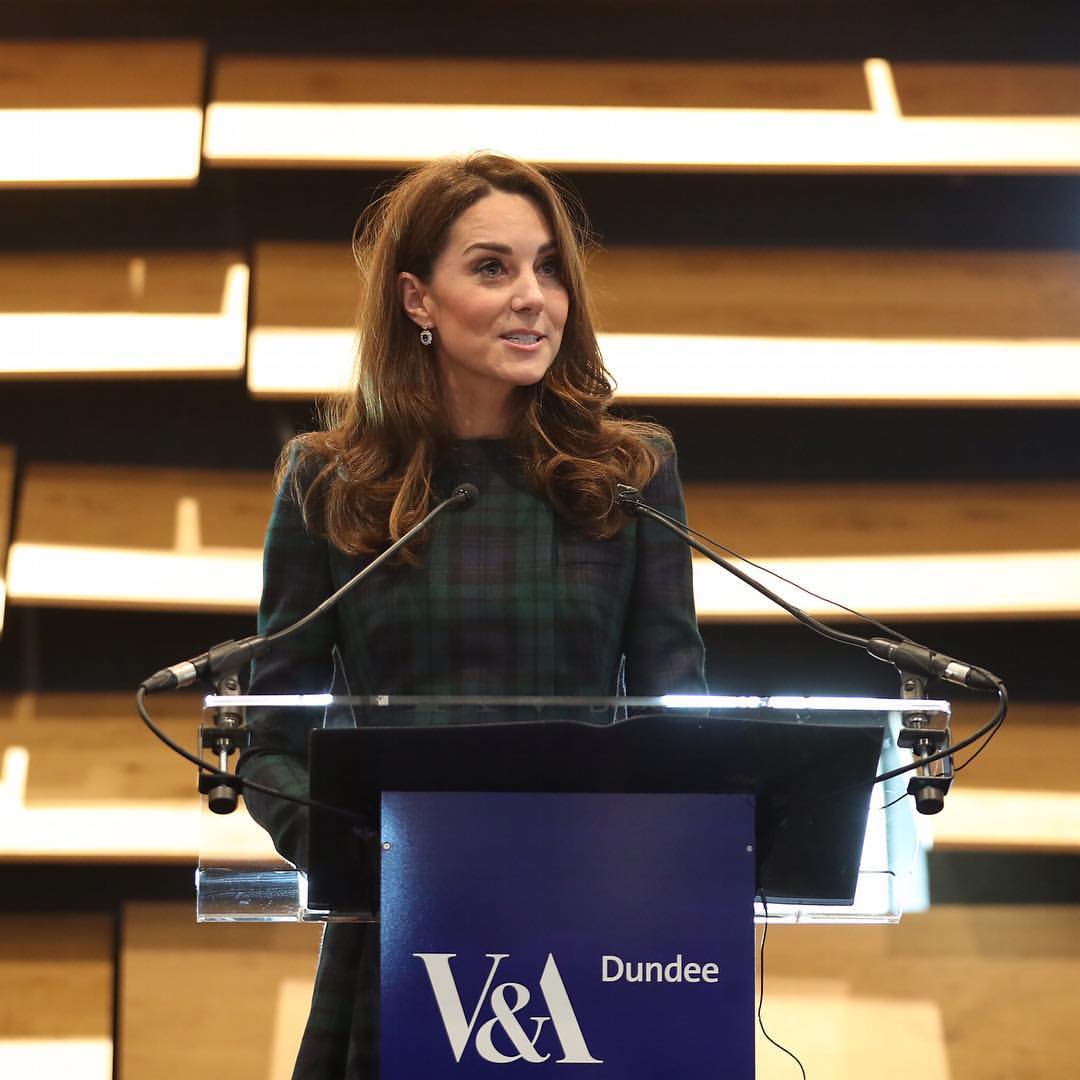 QUEEN ELIZABETH II IS QUITE PLEASED WITH THE PROCESS
Queen Elizabeth II is happy to share her wealth of experience with her granddaughter-in-law, and she is supposedly impressed with how well Middleton has been handling all the royal responsibilities. An unnamed source revealed to US Weekly.
"She's really taken Kate under her wing. The two of them will often spend hours discussing royal life and the future of the monarchy."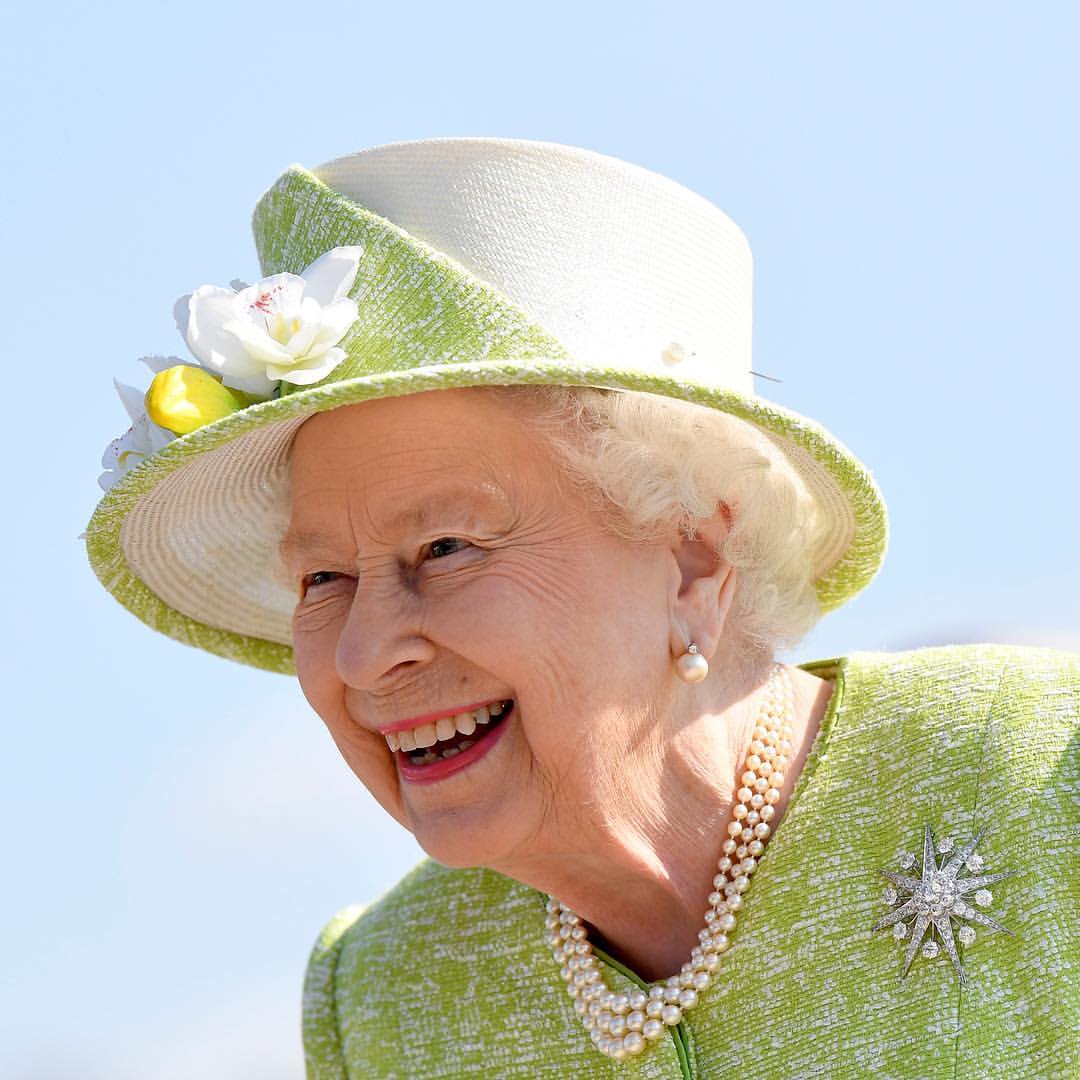 KATE MIDDLETON'S TITLE AND ROLE AFTER PRINCE WILLIAM BECOMES KING
We all think the fitting title for Middleton after her husband becomes the King should be Queen. (Remember we shared how Kate and Williams lives would face changes when Prince Charles becomes King) However, this might not be the case because of the peculiarity of the British Royal household's styles and titles. When the Duke of Cambridge becomes the ruling monarch, his wife, the Duchess of Cambridge will inherit a royal title, "Queen Consort," which differs slightly from that of her grandmother-in-law. The explanation on the palace's official website says:
"Unless decided otherwise, a Queen consort is crowned with the King, in a similar but simpler ceremony."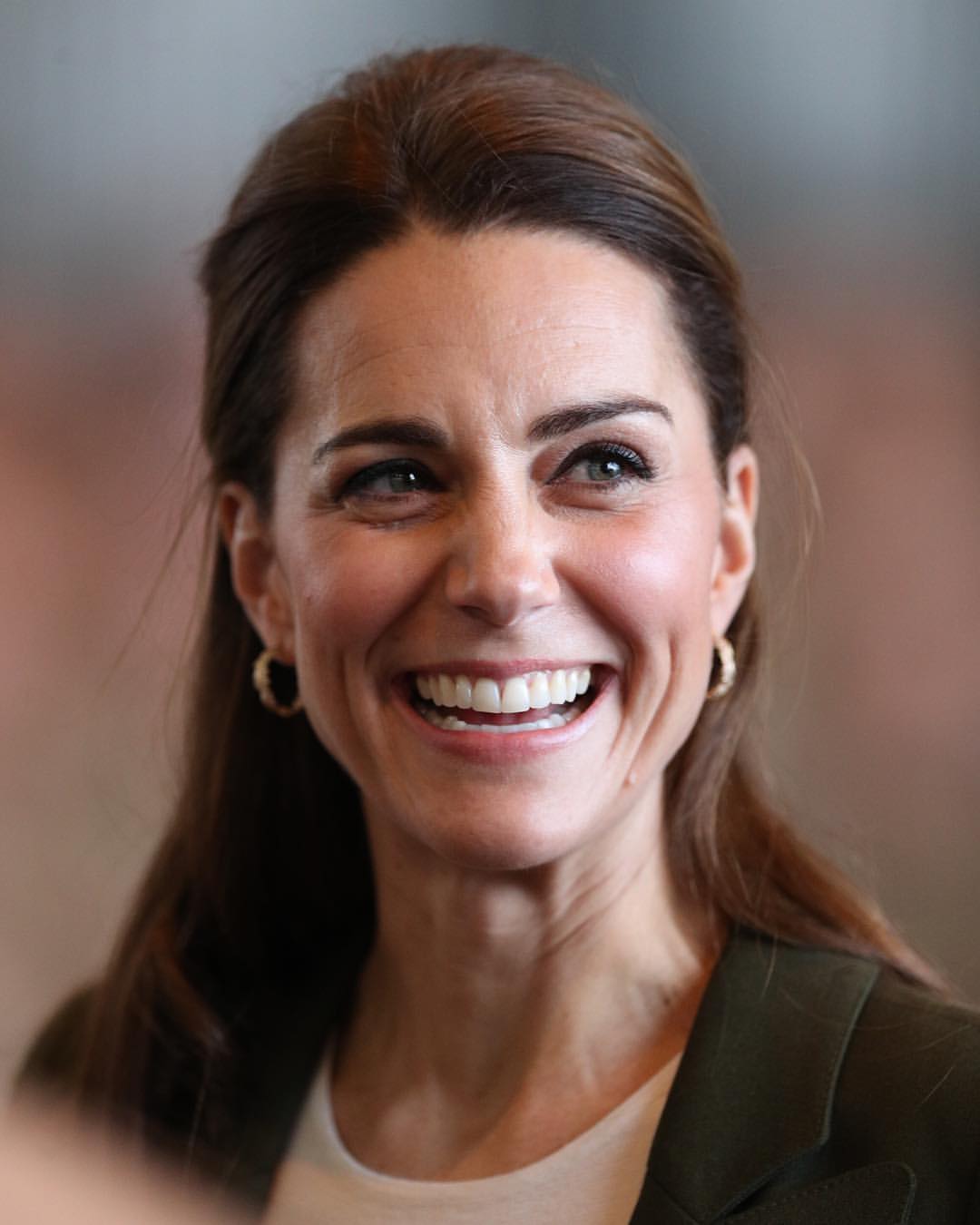 We are glad Kate Middleton is getting prepared for the future and is getting her firsthand training from the monarch. We bet she will have a less complicated transitioning into her new role as the partner of the future King of Britain. What do you think about how Middleton is preparing for her next royal position? Let us know in the comments! Share this article with friends who are huge fans of the British royal family.
Source: Cheat Sheet, Us Weekly, PopSugar
Spice Up Your Day With More Royal Articles Here: