Meghan Markle Has Her Maternity Leave Differently From That Of Queen Elizabeth
Meghan has been busy since her wedding to Prince Harry and accompanied him for many official events. However, some fans are wondering how she will handle maternity leave to care for her newborn, even if Prince Harry takes a break as well. Let's find out what other royal women did for their maternity, and how that could give us a clue about Meghan and Harry's plans.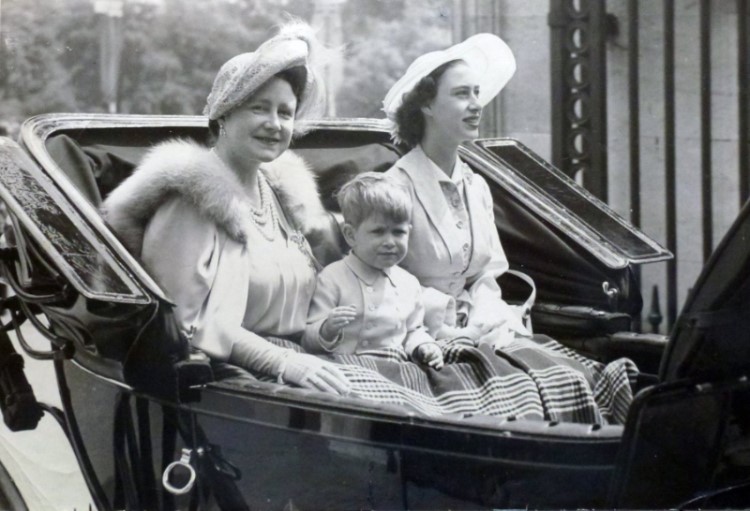 QUEEN ELIZABETH II
While it is true that royals do not have regular jobs like normal folks and have servants to help them for anything, they do take maternity leave. But, it might also be different than what most people do, although parenthood is much the same.
Prince Charles was born on November 14, 1948, but Elizabeth was not queen yet. Though she did not have the full responsibilities of a monarch, she was busy. One of her schedules included a meeting with ballerina Moira Shearer at the Usher Hall in Edinburgh, which happened on March 1, 1949. That same year, she went to Malta to spend time with Philip who was part of their Royal Navy.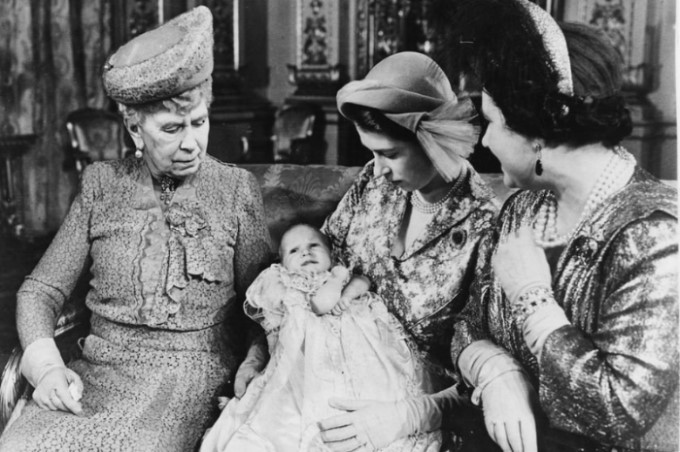 Charles was left with caregivers. Princess Anne was born on August 15, 1950, and Elizabeth was photographed on a train in Balmoral, Scotland. In October 1950, she started working once again with a visit to the Royal College of Music, and a month later, she left for Malta. She was crowned on February 6, 1952, when Charles was three and Anne was just one year old.
Elizabeth and Prince Philip had to take a tour of the Commonwealth in November 1953, leaving their children in the care of nannies. By the time her other sons came along, almost ten years later, she was well-established as a monarch. Prince Andrew was born on February 19, 1960, and Prince Edward was born on March 10, 1964.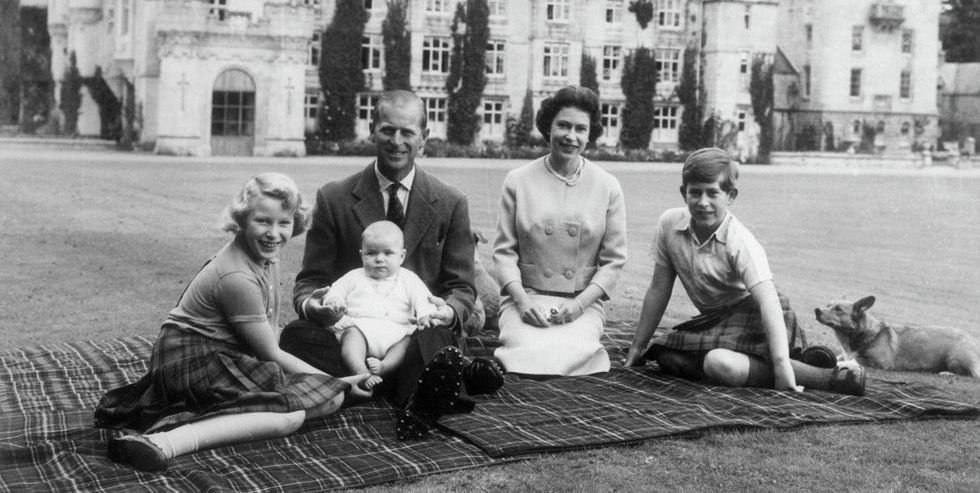 However, just two months after having Andrew, she hosted the French President, Charles de Gaulle. A similar amount of time after Edward's birth, she had the State Visit of the Sudanese General Ibrahim Abboud on May 26, 1964. Clearly, she barely took two months of maternity leave before continuing her duties.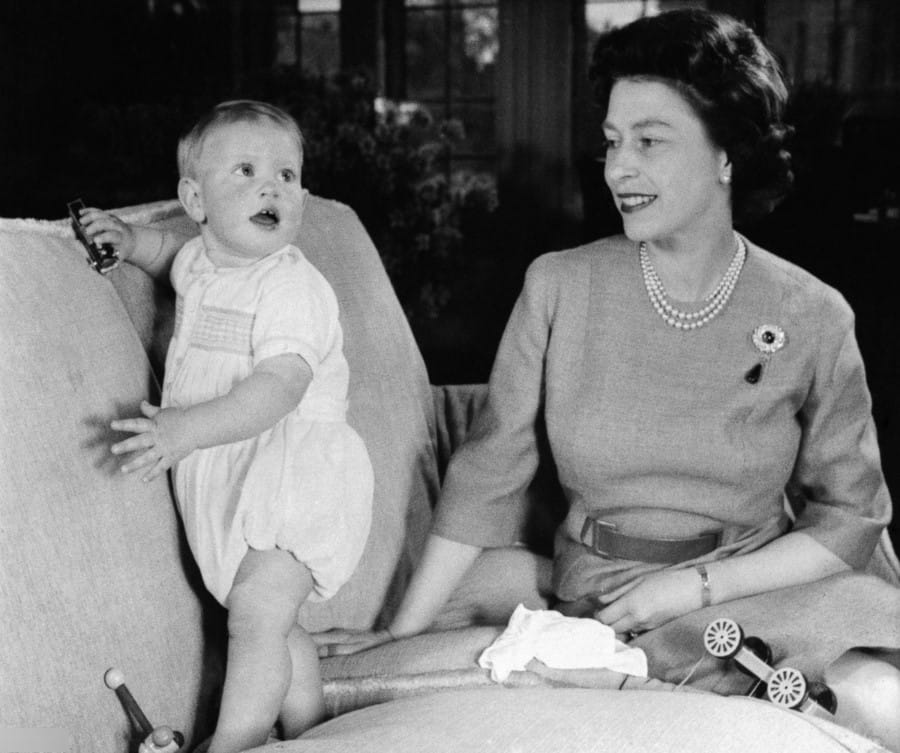 PRINCESS ANNE
Anne had her first son, Peter Phillips, on November 15, 1977, and just a few months later, she picked up her royal schedule. She was known for her love of horses, and her first event was at the Amberley Horse Trials in March 1978. That was just four months after delivering her baby, and a week later, she was seen at Nailsworth in Gloucestershire.
She was present for the State Visit of the President of Botswana in May 1978 and went to the Royal Ascot a month later. When Zara Phillips came into the world on May 15, 1981, she attended Prince Charles and Diana's wedding that July. However, that was not considered an official engagement for her. Ten months after childbirth, she was elected Chancellor of the University of London.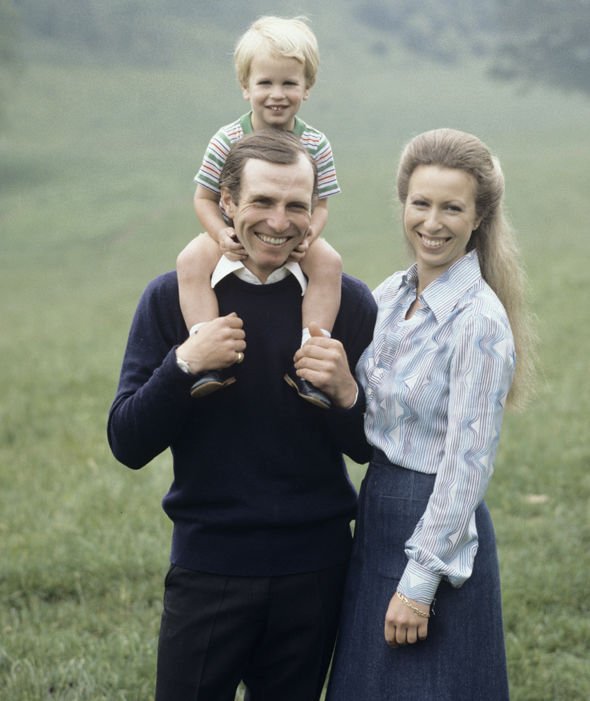 PRINCESS DIANA
Prince William was born on June 21, 1982, and his birth was a celebration for the entire world, especially when Diana showed him off outside the Lindo Wing one day later. However, after that photo-op, Diana took her time away from the cameras to care for her child. A month after his birth, she was seen at the Falklands memorial service at St. Paul's Cathedral.
William was christened a few days later, and in September, the Princess of Wales went to Scotland with the rest of the family. She was photographed by Braemar Games. In October, she attended a charity event held by the Welsh National Opera in Cardiff, and in November, she participated in the State Visit of Queen Beatrix of the Netherlands.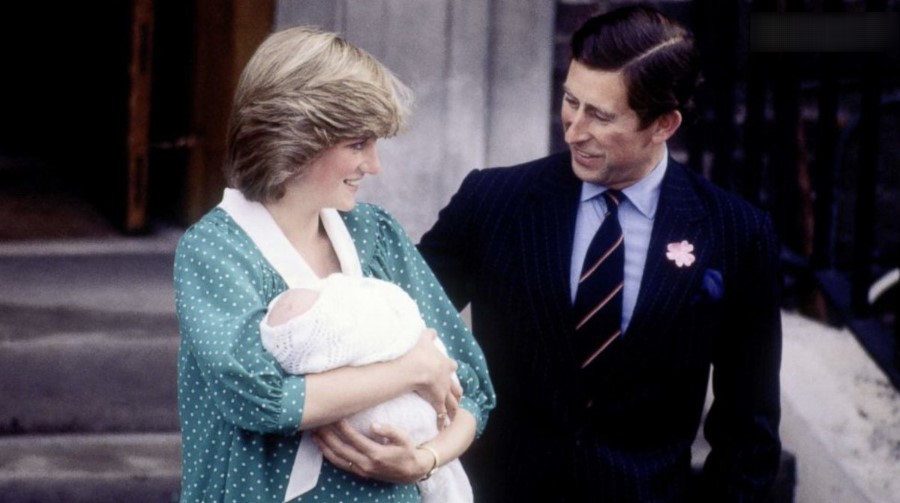 Prince Charles and Diana took their child on a tour of Australia and New Zealand in March 1983, becoming the first royals to take their baby on an official trip abroad. Prince Harry was born on September 15, 1984, and two months later, she went to the State Opening of Parliament. Two days after that, she was seen at Dr. Bernardo's Center in London.
Diana went to a children's home in Ealing that same week, and in December, she had many other engagements such as a visit to the Royal School for the Blind.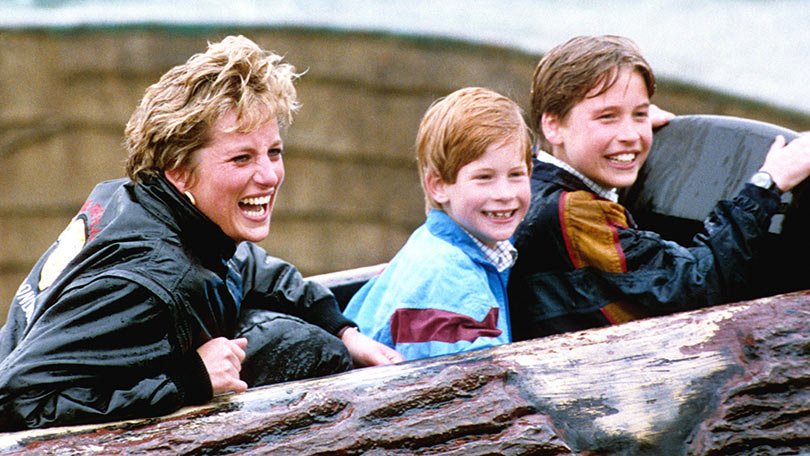 THE DUCHESS OF YORK
Princess Beatrice was born on August 8, 1988, at the Portland Hospital in London. Prince Andrew was in the Royal Navy at the time, and he had to return to duty just two weeks after the birth of his kid. Sarah Ferguson took a longer break than that. Six weeks after Beatrice's birth, Fergie went to Australia to join her husband on an official tour.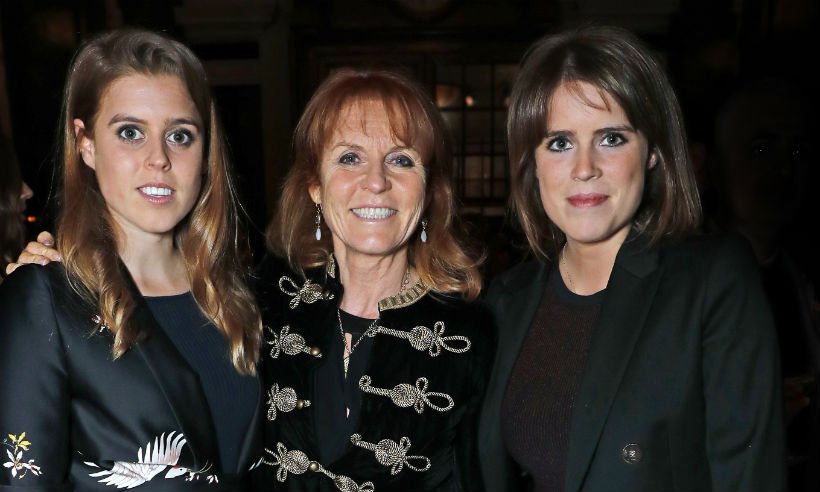 Beatrice was left in the care of her nanny, Alison Wardley, and the Duchess of York told the press,
 "The last time he'd seen me I was 14 stone 7 lbs. I felt I needed to work on the marriage, so I left Beatrice in the hands of a wonderful nanny and went off to be with him."
Stone is a term British people use for weight. It is around 14 pounds. Princess Eugenie was born on March 23, 1990, and Fergie was able to take another long break. Her first event is unknown but she did attend the Royal Windsor Horse Show on May 12 and the Paralympics opening ceremony on July 21.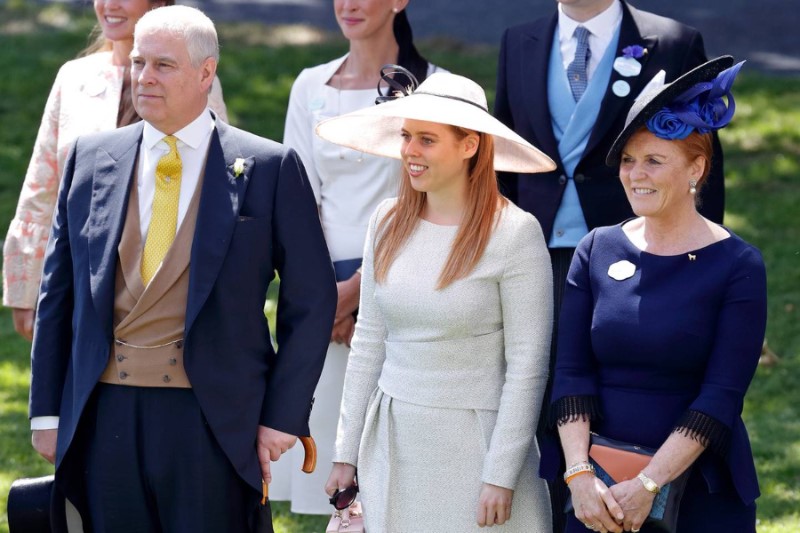 THE COUNTESS OF WESSEX
Sophie went into pre-term labor with her daughter, Lady Louis, and had to have an emergency C-section on November 8, 2003. They spent several days at the hospital, and her first event was six months later on May 4, 2004, for the opening of a new emergency department of another hospital.
Her son James, Viscount Severn, was born on December 17, 2007, and Sophie took nine months of maternity leave. She was seen once again on September 10, 2008, for the Fifth Battalion of the Rifles, which are stationed in northern Germany.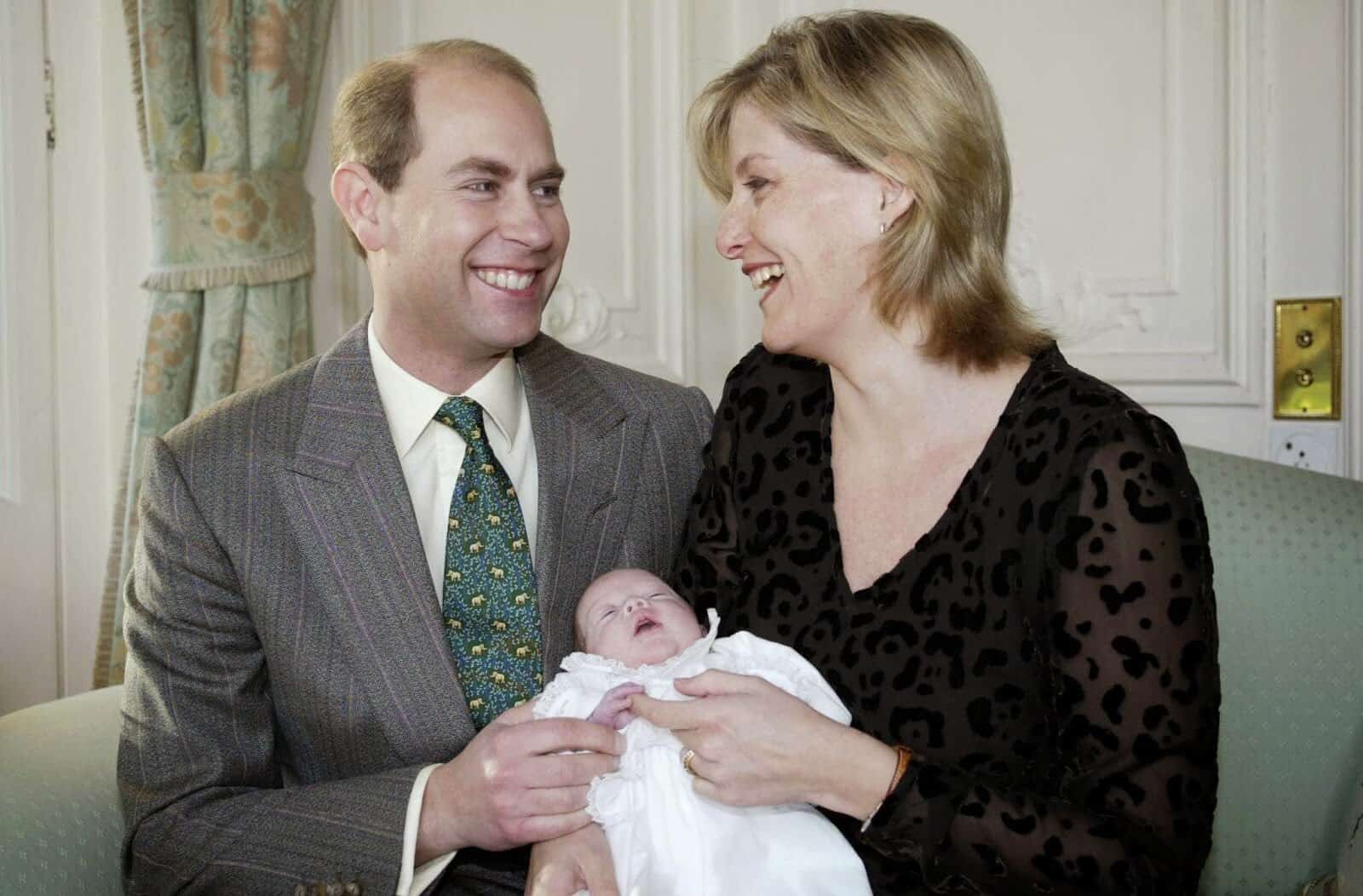 KATE MIDDLETON
The Duchess of Cambridge did much the same in terms of maternity leave for her three kids. Prince George was born in July 2013, and it was five weeks before she appeared with her husband in Anglesey for the Ring O' Fire Ultramarathon. She later attended the Tusk Trust dinner on September 12, and a month after, she was seen at the Olympic Park.
However, Kate did not have much on her schedule until April 2014, when she and Prince William took Prince George on a 3-week trip to Australia and New Zealand. Princess Charlotte was born on May 2, 2015, and the Duchess of Cambridge attended Trooping the Colour on June 13. Her first official event was on September 15, and she continued working after that.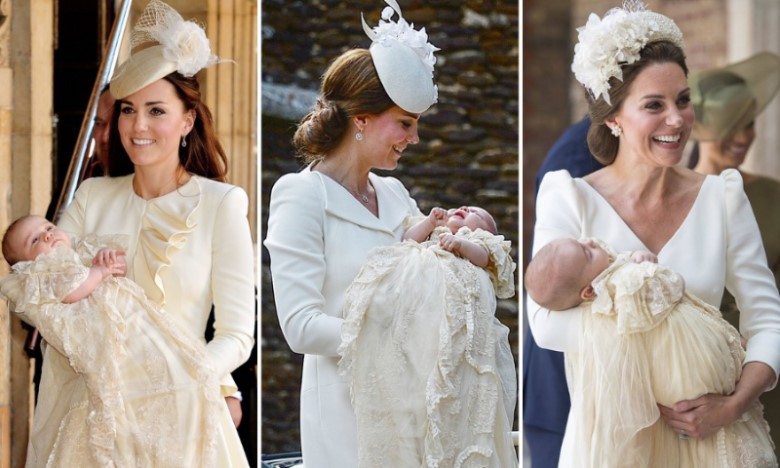 Prince Louis was born on April 13, 2018, and Kate was seen at Harry and Meghan's wedding on May 19, but again, a wedding is not an official appearance. She attended Trooping the Colour on June 9, and her first engagement was on October 2 at the wildlife garden in Paddington.
Because Meghan Markle seems to enjoy her royal duties thoroughly, it is very likely that she might start her work shortly after giving birth just like the Queen did.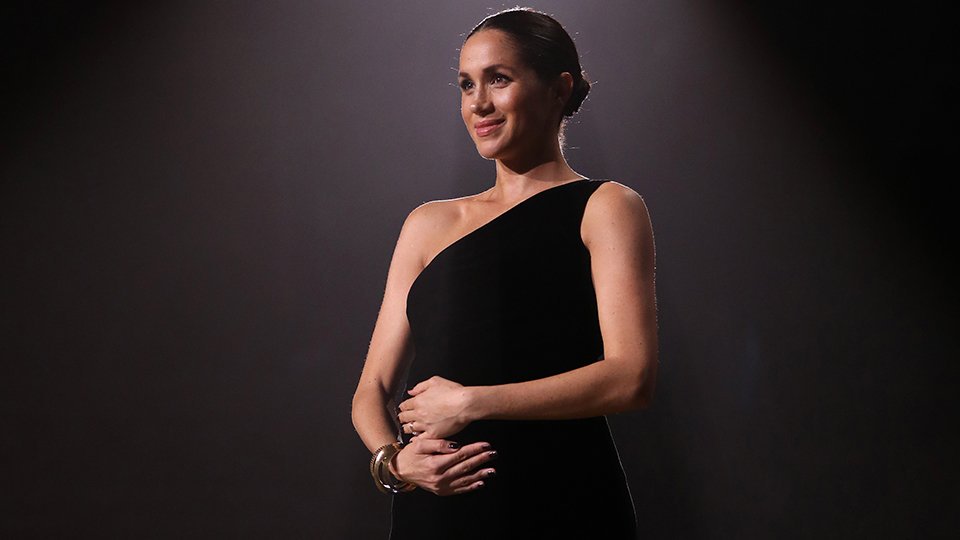 Royal women do not take that much time off, but then again, they have nannies and important responsibilities that do not compare to regular people. Let us know what you think she will do. If you liked this article, share it with your friends who want her kid to be named Diana if it's a girl. See you next time!
Source: Town and Country Magazine, Heart Radio, The Sun,
Related: