Prince Louis' New Photos Point At His Amazing Resemblance To Dad Prince William
The British Royal family know the perfect way to capture the hearts of fans from around the world. Apart from all the charity projects the family is actively involved in around the world, there are also fantastic fashion trends to die for. Fans all over the world can attend fashion school from home by just keeping tabs on royals. All these play very significant roles in the reason everyone cannot get enough of the blue-bloods.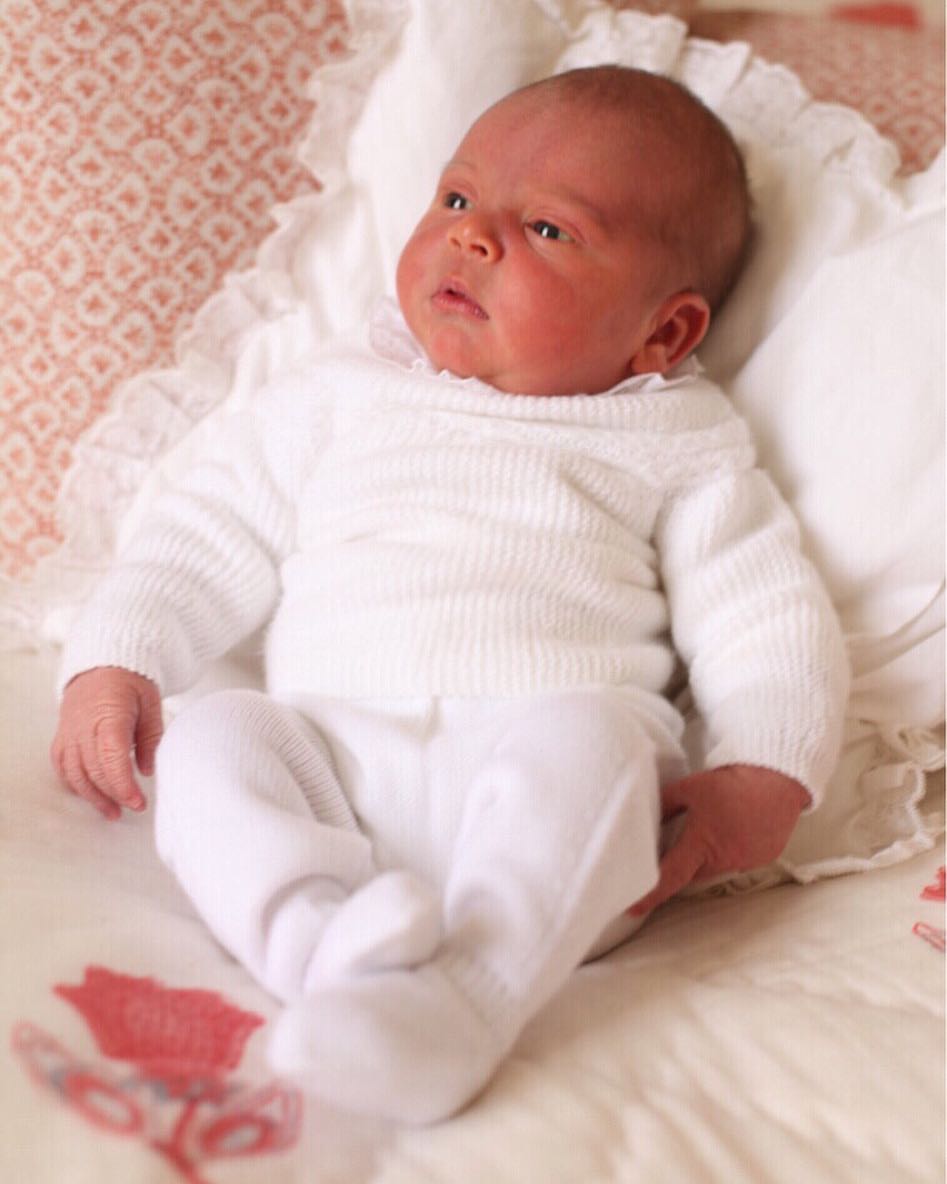 Nevertheless, the royal kids are even more of an attraction than the adults. These children are all shades of cuteness, and adorable doesn't even begin to describe their captivating looks. Prince Williams and Kate Middleton's son's birthday is coming up. Some lovely pictures are out for this remarkable event, with the Prince sitting royally. Official portraits have been dropped, and the royal fans are in love with Prince Louis' wide smile.
KENSINGTON PALACE DROPS PRINCE LOUIS PICTURES
The joyous event of the Prince clocking a year is being celebrated by Kensington palace revealing endearing pictures of him. The images were taken by his mom, Kate Middleton previously this month when they were at their Norfolk home, Anmer Hall. The Palace posted the views with a caption saying;
"The Duke and Duchess of Cambridge are delighted to share these new photographs of Prince Louis ahead of his first birthday tomorrow. The Duchess took the photographs earlier this month at their home in Norfolk."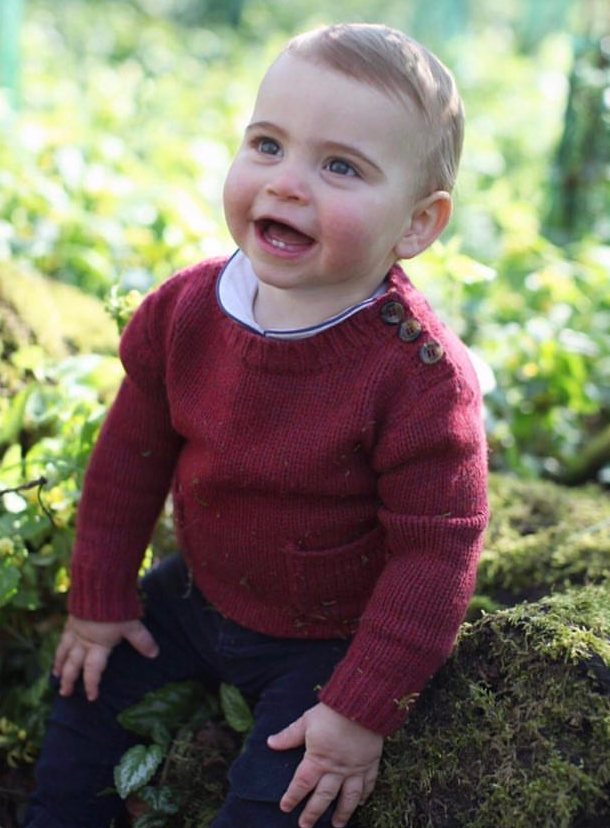 HOW ADORABLE
The toddler looks precious dressed in a red sweater with three shoulder buttons, his hair slicked back, face upward while exposing his two lower teeth. He seems exceptionally lovable, delighted and very healthy. Another picture of his reveals the charming Prince in a blue sweater that has a dog image on it. In this picture, the Prince looks into the camera with more seriousness than required. Eyes shining brightly, this picture is one of the cutest. The last picture shows Prince Louis, all cheer and smiles, just waiting to catch some fun. His mouth was open in an ai-want-to-have-fun way. A toddler really can't get more adorable.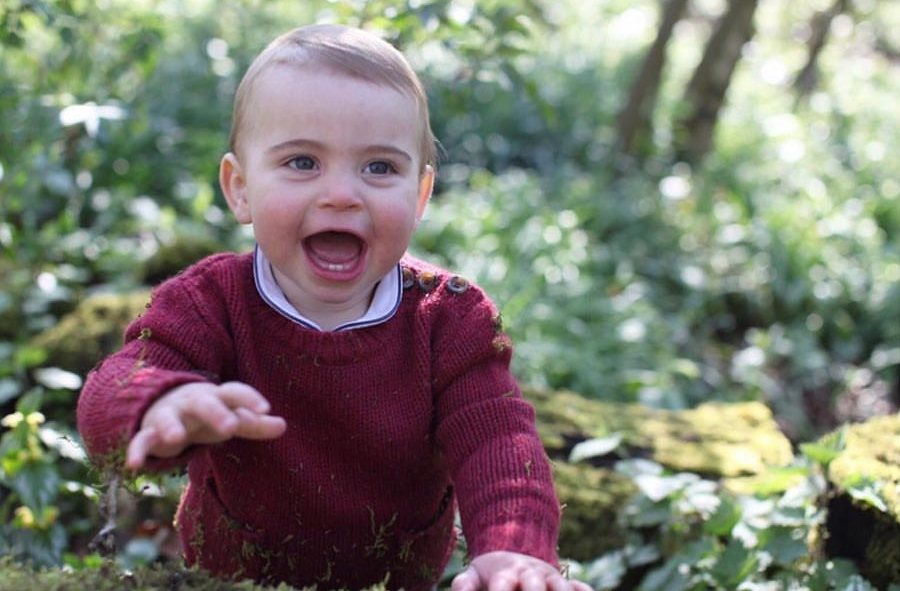 PRINCE LOUIS WITH THE CHEER
The toddler Prince is well known for his happy personality. Always cheerful and smiling. A source even told PEOPLE,
"He is the most cheerful, smiley little boy.- He's always so happy and content".
Fans got a brief look of Prince Louis in the Cambridge family Christmas card portrait. He was in the picture alongside his parents and siblings sitting on his mom's laps.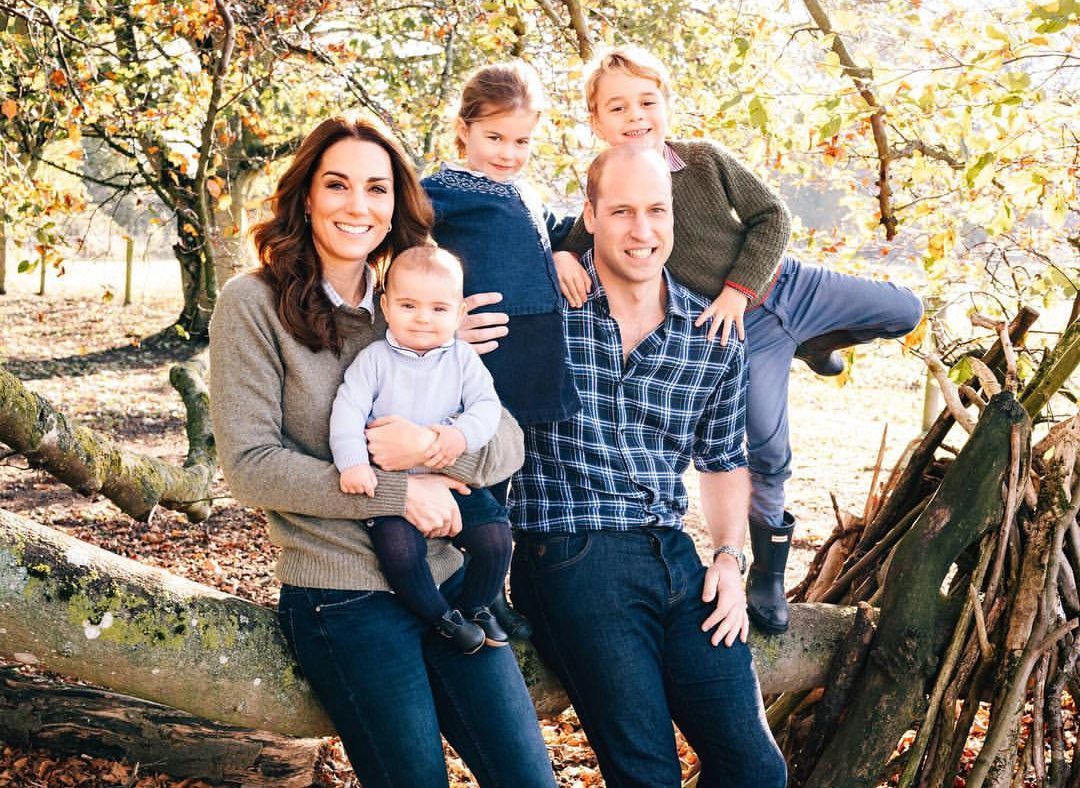 LOUIS; THE PRINCE
Louis was given birth to on twenty third of April,2018. He shares a strong resemblance to his father, Prince Williams. Also, surprisingly, he also looks like his brother, Prince George. Prince Louis is the fifth in line to the ascension of the throne. The parents, Duke, and Duchess of Cambridge are happy to share with us three latest pictures of his. The images were revealed to mark his first birthday.  The photographs were taken by his mom, the Duchess at their home in Norfolk.
Although there has not been much information on what Prince Louis has been up to. Lately, his mother, Kate Middleton disclosed that the Prince has started to walk at a visit to a children's center last month. He was eleven months old at the time. Kate Middleton in discussion with another parent said about her last child that,
"he is very mobile and loves bombing around in a walker. She further said that "He wants to pull himself up all the time. He's got these little walkers and is bombing around on them."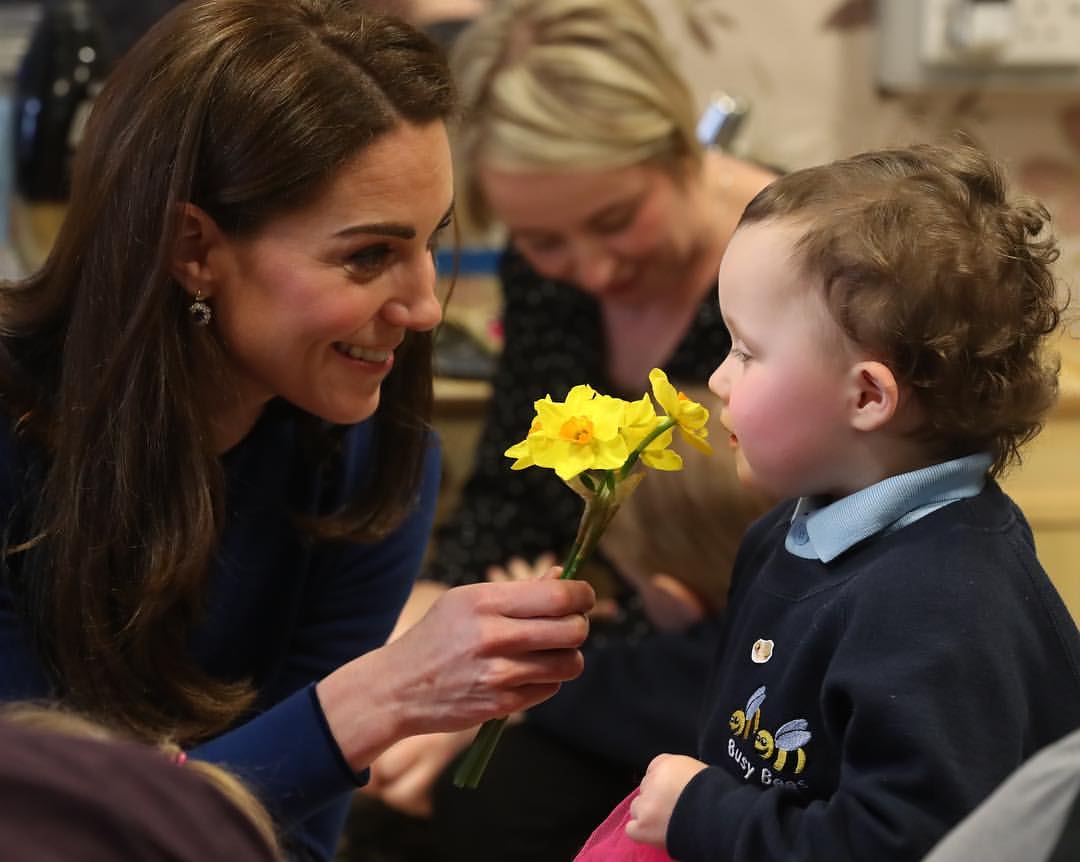 PRINCE LOUIS ENDEARS US WITH HIS PUPPY SWEATER
Fans could not resist the Prince's rosy face and also his lovely puppy sweater. It reminds us of the whale sweater that Prince George had on for his third birthday photographs in 2016. The puppy sweater is however available for sale for those interested. It's available on the Trotters Childrenswear website, and it costs forty-seven dollars. They are available in sizes 3-6 months through 24 months.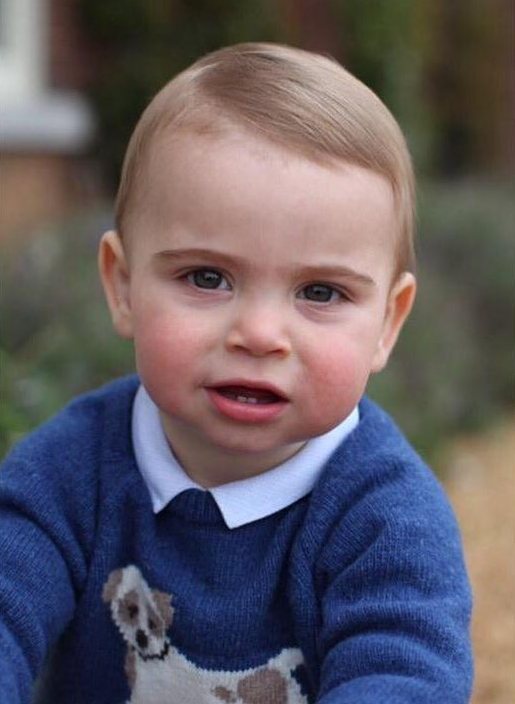 THREE THINGS YOU SHOULD KNOW ABOUT PRINCE LOUIS
Prince Louis Arthur Charles, the last child of the Duke and Duchess of Cambridge, is the child we know about the least. He has two older siblings. A brother and a sister, Prince George and Princess Charlotte respectively. Apart from that, we do not know much about the Prince. It might be because his parents, want him to have a relatively normal childhood and upbringing. To know three things at least about Prince Louis, continue reading.
Firstly, he has been seen in very few pictures. One of the first pictures that was seen of the Prince was when his parents posed for a traditional photo on the steps of Lindo Wing at London, St. Mary hospital. The same was done when Princess Diana and Prince Charles had Prince William and his younger brother, Prince Harry.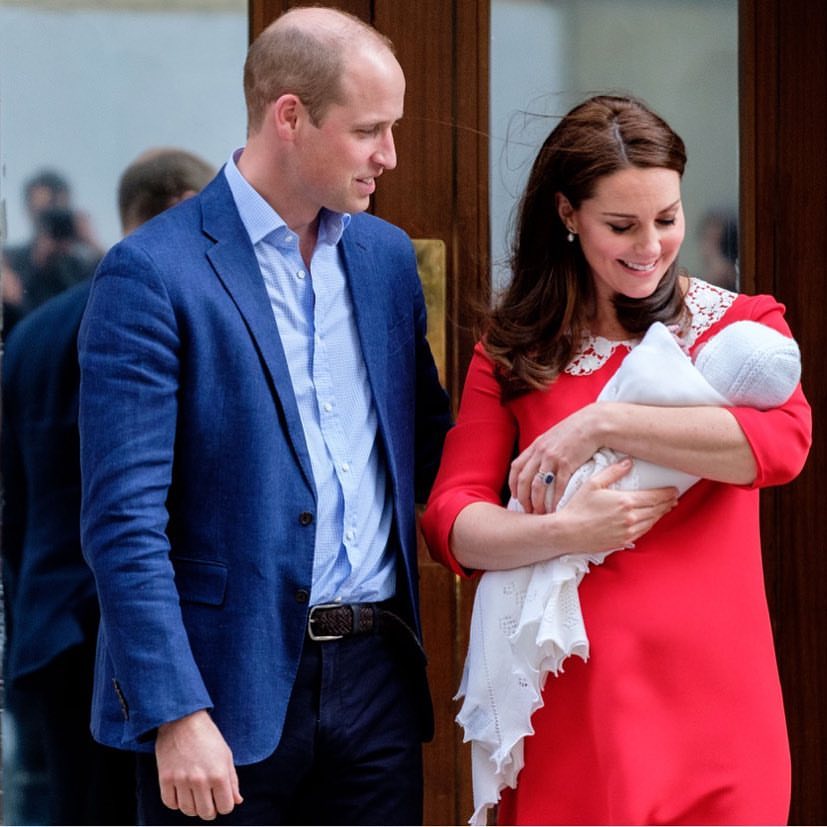 Another picture of his that we saw was during his sister's birthday, Princess Charlotte in 2018. The photo was taken by their mother, Kate Middleton which featured Prince Louis in the hands of his sister. The entire public also got a glimpse of the Prince at his christening. Then later in a family portrait of the celebration of Prince Charles' (his grandfather) birthday. Then there is the one that was taken in a family holiday card. We sincerely hope to see more pictures of the adorable Prince Louis on the occasion of his birthday.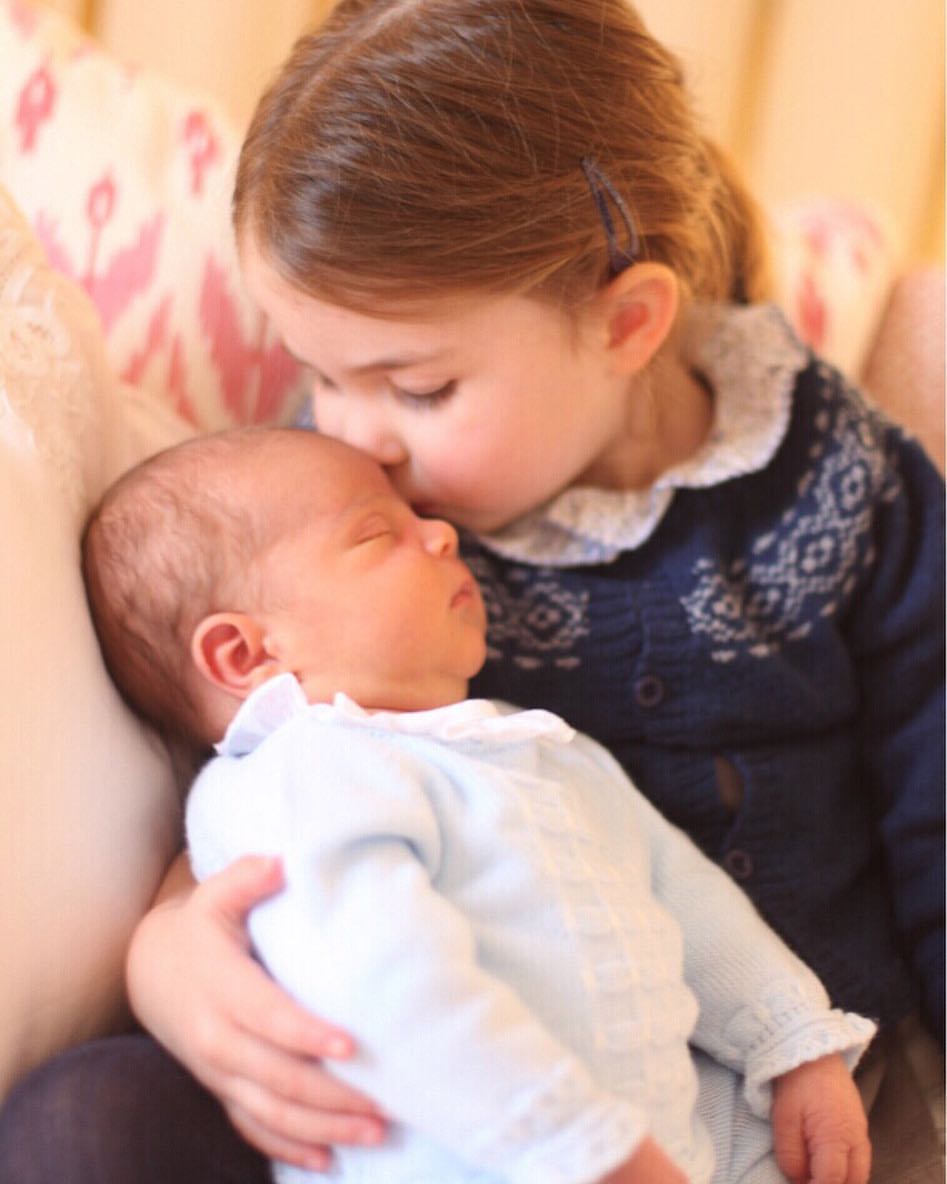 Secondly, when he was born, he was the bulkiest Cambridge baby. Prince Louis was born at 11:01 on April 23, 2018. He weighed a total of 8 pounds, 7 ounces. His weight on the day of his birth makes him the bulkiest Cambridge baby and heir to the throne in at least a hundred years. When Prince George was born, he weighed 8 pounds,6 ounces while Princess Charlotte weighed 8 pounds, 3 ounces.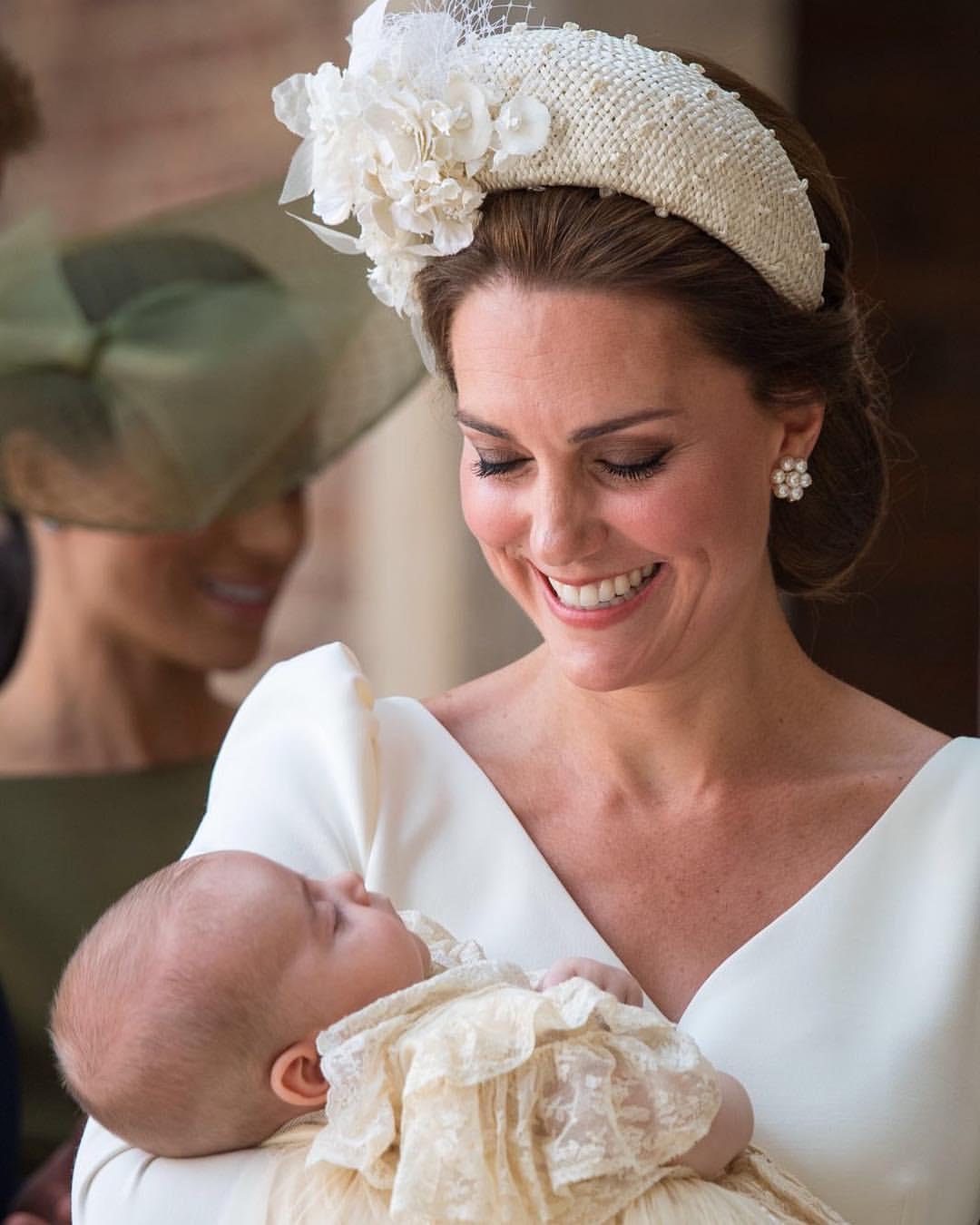 Thirdly, as Prince Louis turns one, he is now mobile; the young Prince is starting to walk. As reported by Hello Magazine, Middleton mentioned, during her visit to Henry Fawcett (sic) center in Kennington, South London, that her youngest son would take his first baby steps soon.
We can't stop staring at these cute pictures of Prince Louis as he turns one. Do you see the uncanny resemblance between Prince Louis and Prince Williams? How adorable are those photos of Prince Louis? Let us know your thoughts in the comment section.
Source: CheatSheet, CheatSheet, PEOPLE, Hello Magazine
Get More Fascinating Articles About The Royal Family Here: