How Queen Elizabeth Might Be Actually Adoring Meghan Markle's Rule-Breaking Approach
I don't go by the rule book … I lead from the heart, not the head.
Duchess Meghan has been quite controversial since her introduction to the British Royal Family, with her off-the-protocol outfits, fashion faux pas, unique hairstyles, pregnancy rules' breaches, and so much more. She has become a sort of a master at breaking the rules. 
And most of the fuss she has created apparently comes from the fact that the Queen gets quite upset when her family does not follow the protocols. But is Elizabeth II really annoyed at Meghan's Hollywood tendencies? How is their relationship? Let's dive deeper into this matter to find it out!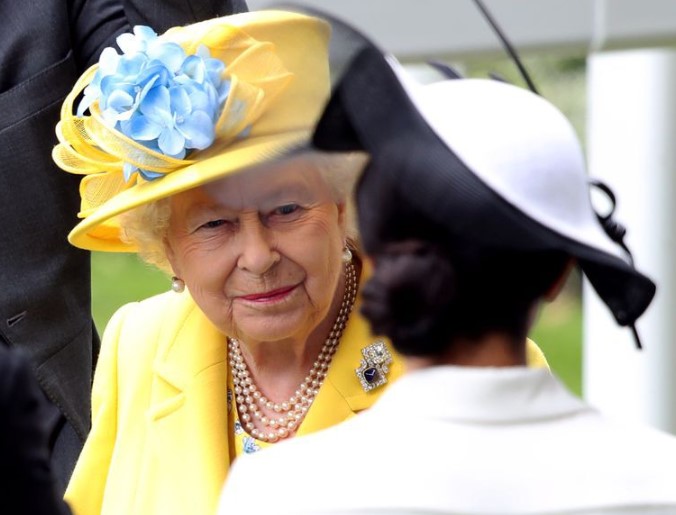 BEING A LITTLE CONDESCENDING
It seems to many people that the Queen has been quite acquiescent with the new Duchess of Sussex even before she entered the royal family. Take, for instance, Christmas celebration. It has always been a special time for the British monarchy, but a very private one indeed.
Only members of the family used to be invited to the festivities, but that was until 2017. Two years ago, Meghan was just Prince Harry's fiancée. However, due to the grandson's request, the Queen allowed Meghan to attend the holiday gathering.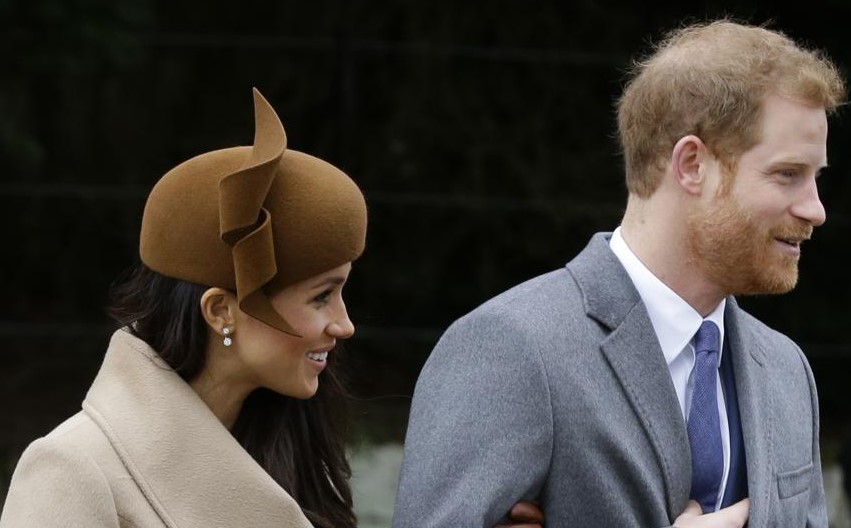 And speaking of Christmas, Her Majesty had another sign of admiration for her newest granddaughter in law when Doria Ragland, Meg's mother, was also invited to Sandringham for the holiday. It is very rare that a non-royal joins these festivities, which marks the Queen's respect for Harry's wife. 
THAT'S NOT ALL
But these are only a couple of the exceptions the ruler has made with Meg. The fact that she is also a divorcée says a lot. Marrying a divorced person is already quite problematic and has always caused turmoil amidst the royals.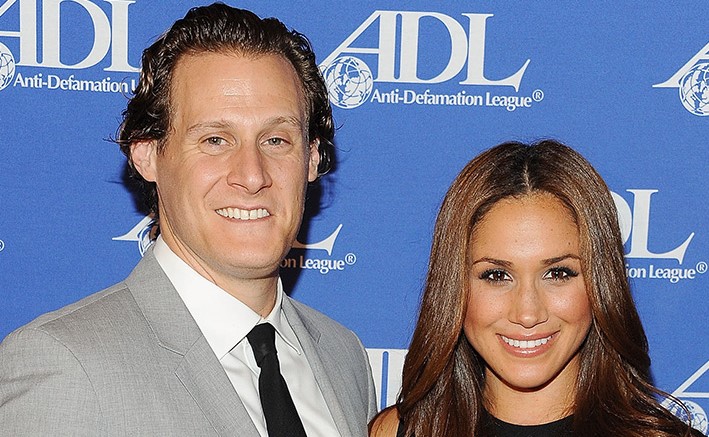 In fact, the Queen did not allow her younger sister, Princess Margaret, to marry a divorcé. Also, she didn't attend her own son's wedding to Camilla Parker, which, by the way, couldn't take place at a church. However, with Meghan, things were far from being troubled. 
The ruler of England allowed the former actress to tie the knot at a church, despite being a divorcée just like Camilla and Princess Margaret's beau. Moreover, the Queen did attend the ceremony, although she did not do so when Charles and Camilla tied the knot in 2005.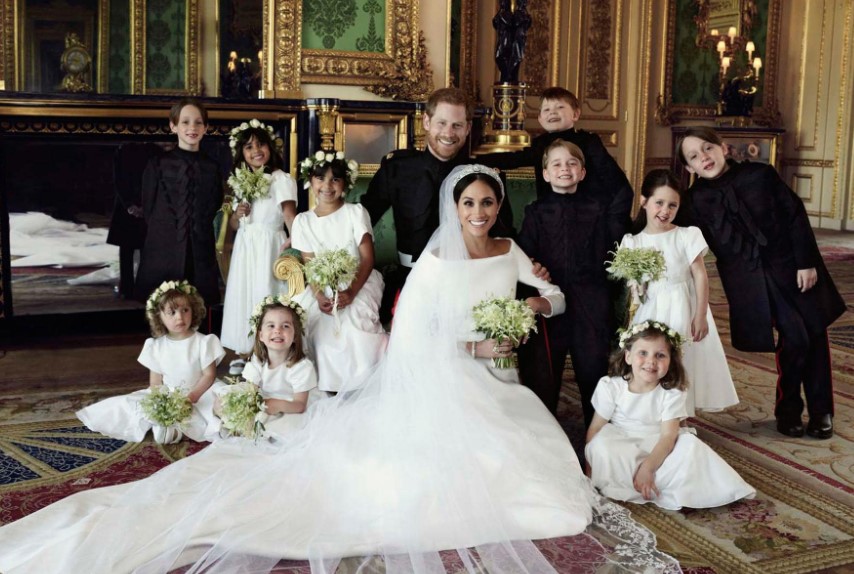 The list could continue with the traditions Meg did not follow at her wedding or the numerous times she did not follow the fashion rules. But Queen Elizabeth II has been more than flexible with Duchess Meghan, what only evinces a good relationship between them.
Besides that, if the very Queen has broken royal protocols herself, it is safe to assume she'd not be distraught at Meghan doing the same, right? The Duchess has undoubtedly ruffled a few royal feathers on several occasions, but many people consider it is about time to modernize the British royalty. And she seems to be doing so!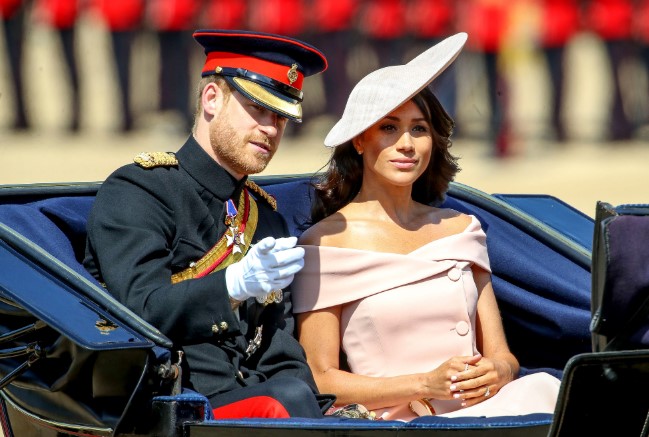 SOME GOOD THINGS IN COMMON
Meghan and Elizabeth II's strong bond began with one curious thing in common: dogs. As Express stated, the ruler was thrilled when she found out Meghan's love of dogs. The very Harry said that her grandma's corgis always barked at him, but when Meghan walked in, there was absolutely nothing. Even the pooches loved her! 
Apart from their shared passion for furry friends, Meghan has some traits the Queen admires. As US Weekly described, Meghan did not lose time to demonstrate how polite, intelligent and keen to learn she is. Besides that, the source also stated: 
"Her enthusiasm towards living a life of service and humanitarianism excites the queen, and it's just the type of vim and vigor she likes to see in someone."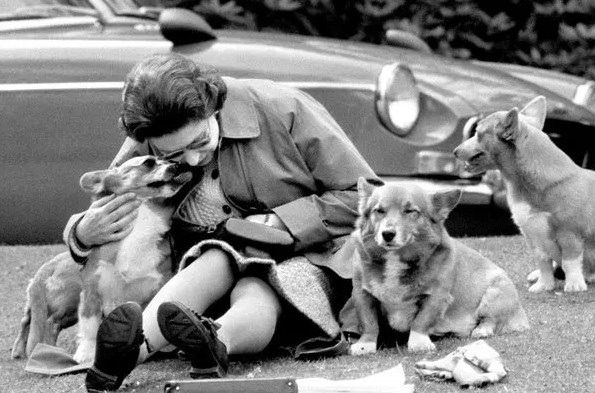 A LOT OF STAMINA
Some months ago, there was some buzz around the resignation of Meghan's assistant and other members of the royal household. The situation came as a real shock to everyone, but it was mainly attributed to Meghan's perfectionist personality, demands, and energy.
Daily Mail explained that Meg tended to have a 16-hour work day while she was shooting 'Suits,' with impressive energy and work ethics. And now that she is a royal, her hectic agenda hasn't changed much. According to the source, she is an early riser who is up every day at 5:00 am.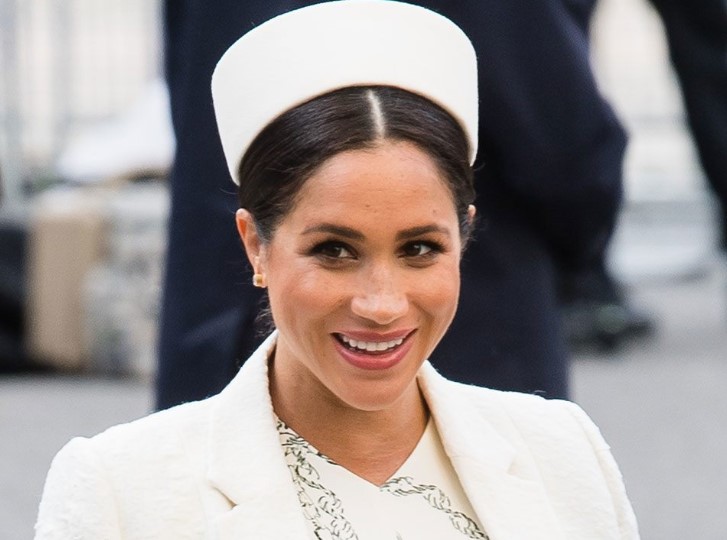 And right after opening her eyes, she starts bombarding the staff with emails and text messages riddled with new ideas and requests. Allegedly, the royal personnel had never experienced anything like Meghan's formidable work ethic and her incessant stream of ideas about how to shape her role. 
The West Coast energy indeed came as a shocker to the palace workers, but it seems that it fits like a glove to the Queen. According to Elle, the Queen feels amazed by Markle's stamina, and even more now that she is heavily pregnant. Although she is about to give birth to her firstborn, she hasn't stopped with a stream of engagements so late into her pregnancy.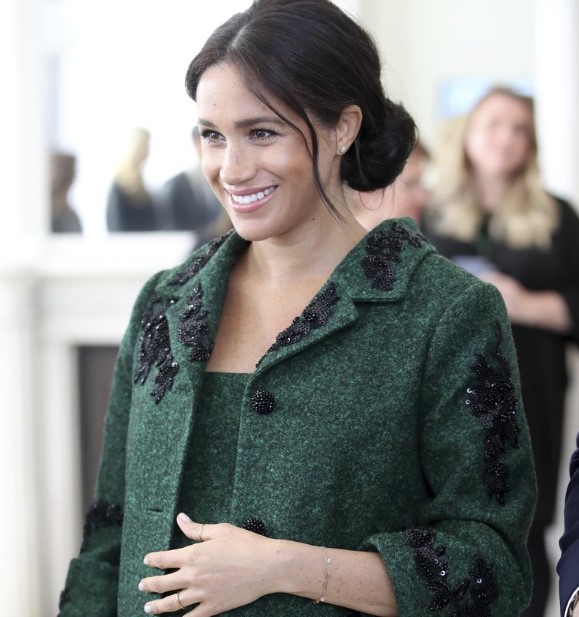 The source also revealed that the Duchess might receive a letter from the Sovereign praising her, which is a rare honor from the Queen. But it could be because she respects loyalty and hard work above everything. And it seems that Meg totally deserves it.
A CLOSE RELATIONSHIP
Despite the constant family drama and myriad rumors about Meghan, it appears that her relationship with the Queen is as solid as ever. Elle also unveiled the two female royals have a loving and genuine warmth between them.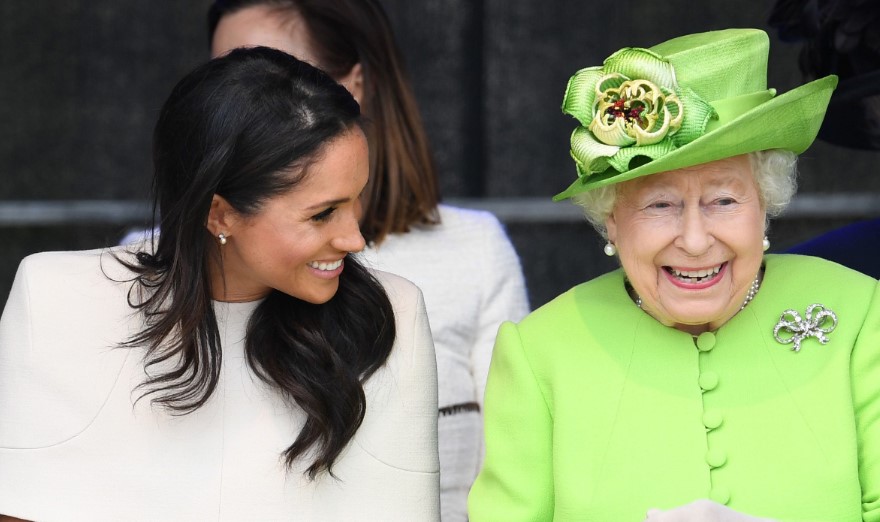 They can be seen giggling and enjoying every time they are together, sipping some tea or doing some other activities. Besides, Express reported that the two women had forged such a strong bond that they've started to spend one-to-one time together. 
HAVING A SAY
Since the royal wedding last May, Meghan has been paving her own way as a Duchess, doing this a bit differently than the rest of the royal members and having a more significant impact. Elle stated that the Queen is especially interested in her granddaughter in law's perspective on global issues and current events.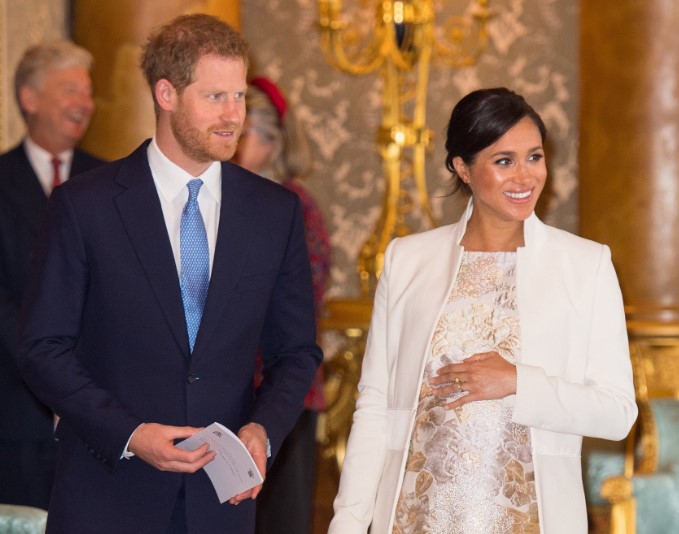 Markle is renown for being outspoken and strong-willed as well as having interested in arts, education, animals, and women issues. She is an active humanitarian and philanthropist as well. The same passion for such matters can be seen in the Queen, who has been the patron of charities and foundations supporting these causes.
Perhaps, that is why Elizabeth trusted the Duchess of Sussex to hand her in some of her patronages. As Express explained, Meg is now the patron of the National Theatre and the Association of Commonwealth Universities that previously belonged to Her Majesty. This mere fact shows the respect Elizabeth II has for Markle.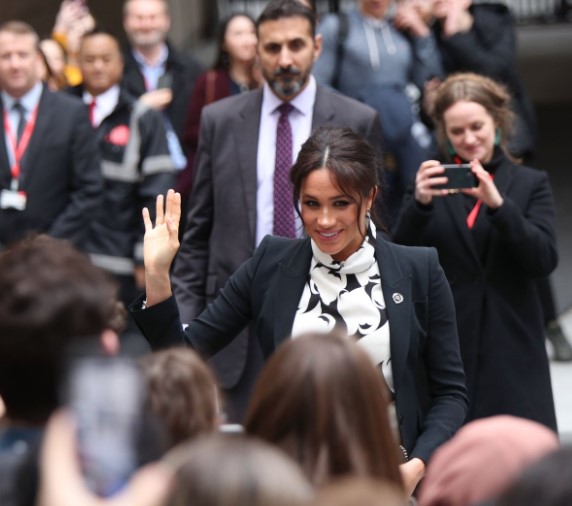 Queen Elizabeth, on her side, is a courageous and strong woman who has succeeded as a monarch for quite a long time. Perhaps, she sees some of her own strengths on Meghan, and it's very likely she feels proud for the wife Prince Harry chose, according to CheatSheet. 
Meghan's personality and her unique way of being a royal remind us of her late mother-in-law. The People's Princess once said, "I don't go by the rule book… I lead from the heart, not the head." And it appears that the Duchess is living up to those words.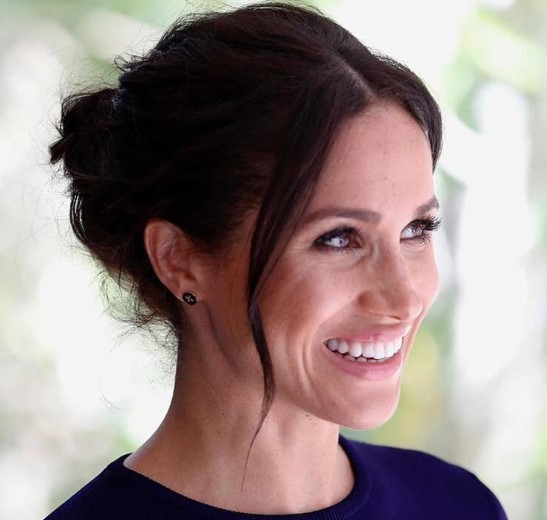 With everything that was mentioned, it is safe to assume that Meghan and the Queen's relationship is more than fine. And maybe it is going to get better over time! Do you agree with this? Let us know in the comment section down below, and stay tuned for more fantastic articles about royalty. Till next time! 
Source: Daily Mail, Express, Elle, US Weekly, CheatSheet
Related: