Prince Charles' Endearing Nickname For Meghan Markle Demonstrates Their Closeness
Many outsiders believe that Meghan Markle has truly hit the jackpot. Firstly, she got lucky enough to marry into the royal family, now she has homes that are paid for by the queen, and lastly, gets to spend her free time advocating for causes that are close to her heart. Honestly, it sounds like Markle is simply living the dream.
After becoming so close with the members of the royal family, Meghan has developed many significant relationships. But her most important one is definitely with her father-in-law, Prince Charles. Ever since her relationship with Prince Harry blossomed, Meghan Markle has grown very close to the Prince of Wales. Taking a look at the unfortunate drama that unfolded with her father, it seems like the Prince of Wales has stepped in and taken the role of a father figure in her life. It's an undeniable fact that the two share a very special bond.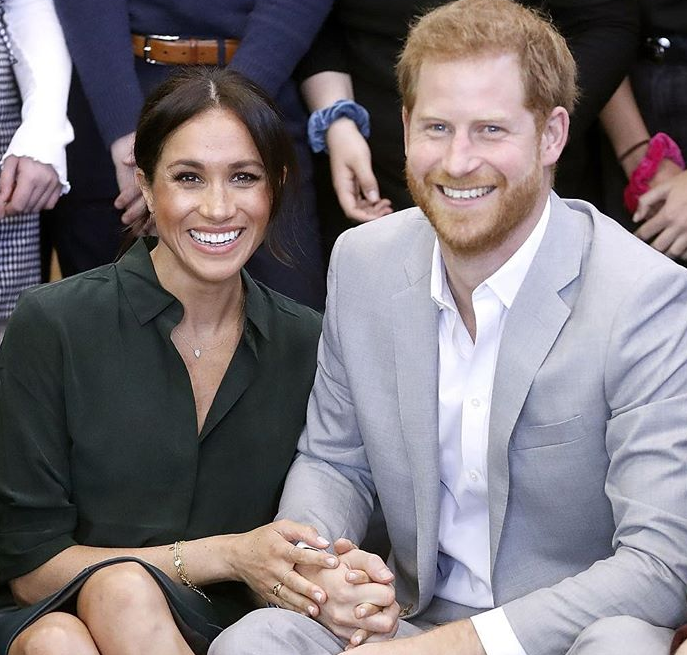 It's also no secret that Prince Charles has always wanted a daughter. So, in a way, the Duchess of Sussex has filled in those steps as the daughter he never had. Their closeness is marked by the sweet nicknames they have for each other, too. And the one he's chosen for Her Royal Highness truly reflects his admiration and connection to Meghan Markle.
WHAT DOES PRINCE CHARLES CALL MEGHAN MARKLE?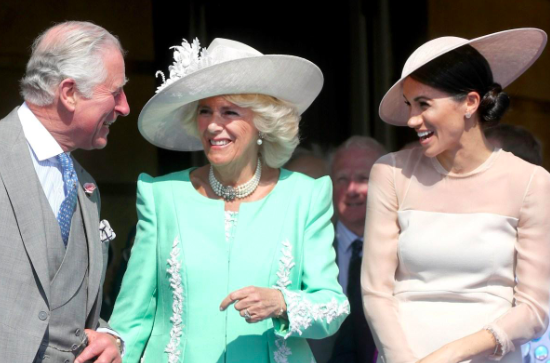 When it comes to the public, nicknames are off-limits for the royal family. However, like all families, once they step away from the limelight, they're able to be their true selves amongst each other. One thing they do is give each other sweet, personalized nicknames and pet names. Like we've mentioned, Prince Charles's nickname for Meghan isn't an exception. Apparently, the nickname the Prince of Wales has given the Duchess is "Tungsten." It might not sound too sweet, but it has a very deep meaning behind it. It refers to a type of metal that's known for its strength. A source revealed to Daily Mail,
"Prince Charles admires Meghan for her strength and the backbone she gives Harry, who needs a tungsten-type figure in his life as he can be a bit of a softy. It's become a term of endearment."
Not only is the nickname for his daughter-in-law a term of endearment, but it also shows the deep bond and understanding these two relatives share with each other. Despite rumors of Meghan being "too demanding", it's clear that Prince Charles is actually appreciative of Meghan Markle's character. The Prince of Wales is evidently proud of the Duchess and everything she brings to the royal family.
PRINCE CHARLES AND MEGHAN MARKLE'S RELATIONSHIP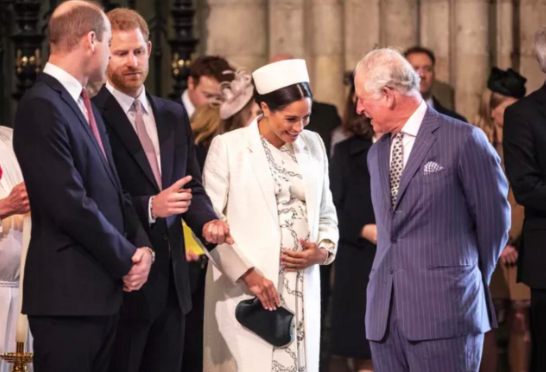 Although the Duchess of Sussex hasn't known Prince Charles personally for a long time, the two royals have already managed to build an extremely close, father-daughter relationship. Let's take a look back at Meghan and Harry's wedding. Markle's own father didn't walk her down the aisle on her royal wedding day, and the Prince of Wales stepped in instead. He proudly walked his daughter-in-law down the aisle. This was a moment that touched everyone who witnessed the wedding day, and a memory that will forever stay in their hearts as well.
However, walking the Duchess of Sussex down the aisle isn't the only way that Prince Charles has demonstrated his admiration and love for Meghan. He's also welcomed Meghan's mother into the family with open arms, demonstrating that he respects not only Markle but the things that are close and dear to her as well. After their nuptials, Prince Charles walked out of St. George's Chapel arm-in-arm with his wife, Camilla Parker Bowles and Doria Ragland. In fact, Meghan Markle's mom has even been invited to spend Christmas with the family! It might not seem like a big deal, but outsiders aren't ever allowed to attend royal gatherings. But, Markle's mother has been made an exception. She's already visited her daughter's new family numerous times since last spring.
Speaking of nicknames and names, what moniker will Baby Sussex be gifted with? With the baby's arrival due any day now, let's see what the Duke and Duchess of Sussex's options are.
THE TOP 3 NAMES FOR BABY SUSSEX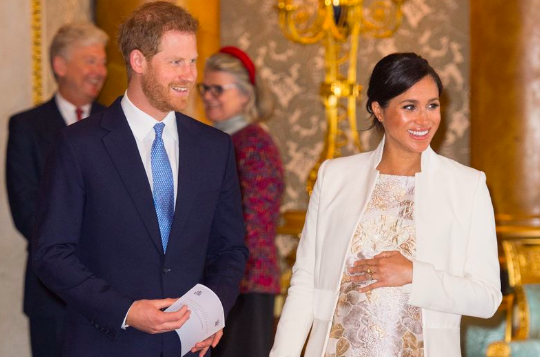 Since Queen Victoria's birth in 1819, the three most popular names have been George, Albert, and Victoria. Before we start, let's refresh your memory with some historical knowledge. Queen Victoria tied the knot in 1840 with Prince Albert of Saxe-Coburg and Gotha, and the couple had nine children together.
One of those was Albert Edward, more commonly known to the rest of us as King Edward VII. Since then, a total of 12 blue-blood members have had this memorable name. Not far behind it, Albert is next on the list, which is trailing slightly behind with ten names in two centuries, including one of the middle names for Prince George, which is a testament to its lasting power.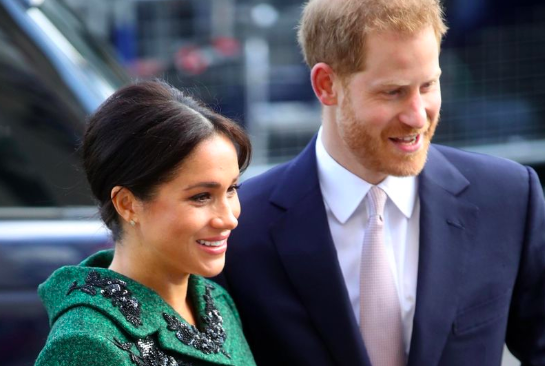 And, finally, in third place, we have Victoria. In fact, a total of nine people in the family carry the moniker since the Queen herself. According to Ladbrokes, a betting site, the most likely choice for Harry and Megan's new arrival would be Victoria. It's believed to act as a homage to the late queen. Bear in mind that Elizabeth II is her great-great-granddaughter. Although these names are super formal, we're sure that Meghan and Harry's imagination will help them come up with something super cute and sweet for their future child - just as the rest of the family has with each other.
And finally, we can't wait to see the relationship between Baby Sussex and her parents to develop over the years, once he or she is welcomed into the world. Besides, they already have some amazing examples set for them within the family! What do you guys think about the relationship between the Prince of Wales and his daughter-in-law Meghan Markle? And what about the most likely name choice for Meghan and Harry's baby? Comment your thoughts below! And check out our related articles about the royal's, too.
Sources: CheatSheet, AmoMama
Related: