The One Clue Kate Middleton Might Give If She's Pregnant With Her Fourth Child
In recent years, the royal family seems to be expanding more than ever - and it doesn't look like they're planning on stopping any time soon. At least, that's what royal fans are hoping for! Time has been passing by quickly; with Meghan and Harry's baby expected to arrive any day now, it seems like just yesterday that we all were celebrating the arrival of Kate Middleton's little Prince George. Now, Kate and Prince William share three beautiful children.
And with the family seemingly growing and getting bigger and bigger, fans have been speculating that some more baby news might be coming from Kate. In fact, many people believe that Kate is actually pregnant with her fourth child but is keeping the pregnancy on the down low for now. Although it might seem impossible to find out whether this is true or not, there are some hidden clues that could give it away. More specifically, there is one thing that might alert us of an actual pregnancy.
HOW WAS PRINCE GEORGE'S ARRIVAL ANNOUNCED?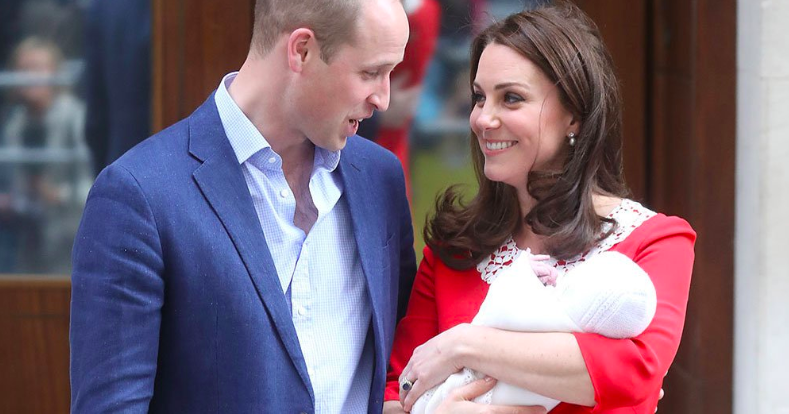 Things were a little different the Duke and Duchess of Cambridge, compared to the Duke and Duchess of Sussex. Meghan Markle and Prince Harry were able to happily announce their baby news during an official tour. Kate and William, on the other hand, didn't' have the same opportunity. This was due to the fact that Kate suffers from an unfortunate condition called hyperemesis gravidarum. With this condition, an expecting mother goes through morning sickness so severe that it causes weight loss and dehydration. Due to her difficult state, Kate had to cancel appearances and royal duties earlier on in her pregnancy than she had planned. Kensington Palace then later confirmed that news that Kate Middleton and Prince Harry were expecting their very first child.
HOW DID PRINCESS DIANA SHARE THE NEWS THAT SHE WAS EXPECTING?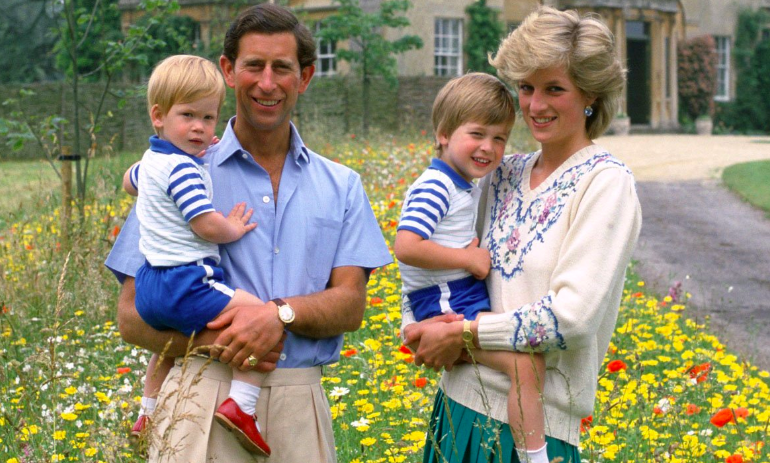 Back in the day, when Princess Diana and Prince Charles welcomed their two sons in the world, things were a little bit easier to deal with. Although the media was still pretty ruthless back then, royals didn't have to deal with online speculation that a baby might be on the way. Also, pictures of the Royals took a very long time to reach members of the public, too.
It wouldn't have been possible for fans to check their phones and see pictures of Princess Diana, that was taken only a couple hours ago. So, when Diana was expecting her first child, all she needed to do was tell Kensington Palace to deliver an official announcement - it was that simple!
BUT, WHY IS EVERYONE OBSESSED WITH SPECULATING THE PREGNANCY OF ROYAL FAMILY MEMBERS?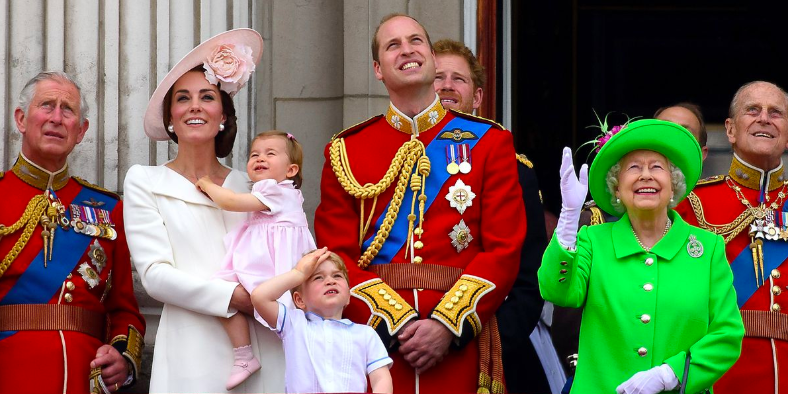 In the current age of social media, everything is shared and streamed online. It seems like people have become more curious and more interested in keeping up with the latest gossip and news. And when you're a member of the royal family, anything and everything you do will be discussed and criticized. So when it comes to something as exciting as a pregnancy or a new baby being on the way, people can't seem to get enough
 The favorite pastime of royal fans is paying close attention to what the royal family wears to engagements, so you can bet that they'll notice the slightest of changes. If even the slightest bump is visible when a royal steps out in a form-fitting dress or gown, it's enough to feed the fire. It also doesn't help that Kate has specifically mentioned before that she envisions herself having four children! Naturally, everyone's on baby watch now.
WHAT'S THE ONE CLUE THAT MIGHT GIVE AWAY KATE MIDDLETON'S PREGNANCY?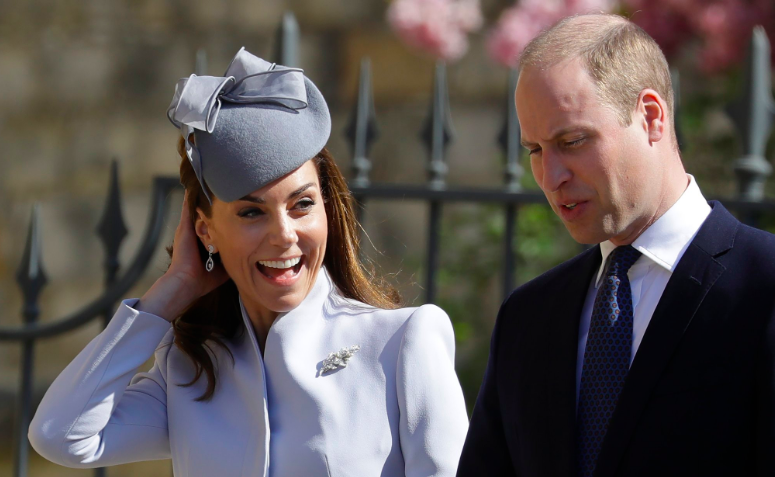 It's not what you think it is. There are some pretty obvious clues that showcase the possibility of pregnancy - from a change in style, to less public appearances, these are the most typical signs that a royal (or any woman, really) is expecting. But, when it comes to the Duchess of Cambridge, things are done differently. Apparently, the one clue that might give away Kate's pregnancy is a new hairstyle! This is how the Duchess reportedly distracts fans from what's really going on. It might sound silly at first, but let's not forget that this is exactly what Meghan did before announcing her pregnancy. Crazy, right?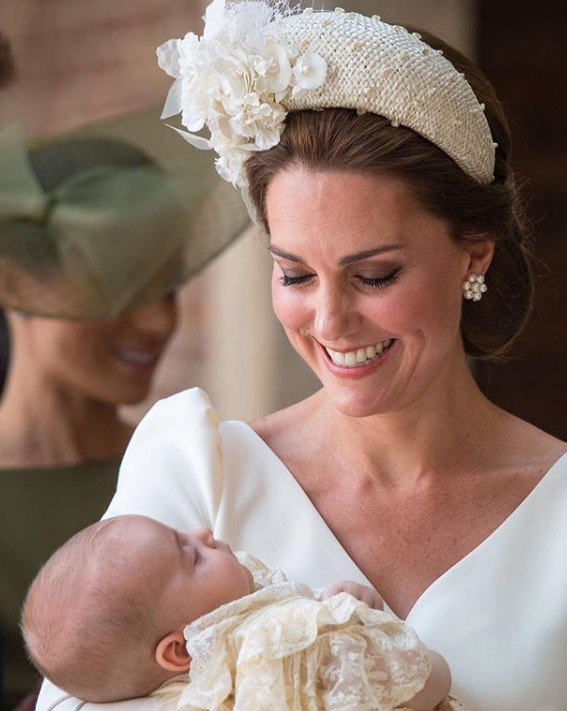 Now, let's take Kate's pregnancy behavior into account before jumping to conclusions. When the Duchess was expecting Prince Louis, she attended an event at Paddington station with noticeably shorter hair. When it comes to Meghan, the Duchess of Sussex switched from her famous messy bun to a sleep, sophisticated top knot.
These ladies know what they're doing - this is their way of sneakily shifting the attention off of their blossoming bellies. Both Meghan and Kate were open about revealing their bumps but only after the news was made official. This happened with Meghan and Harry, too. If we take a look back, Meghan started cradling her baby bump only after Harry revealed the good news.
AN ANNOUNCEMENT WON'T BE HAPPENING ANY TIME SOON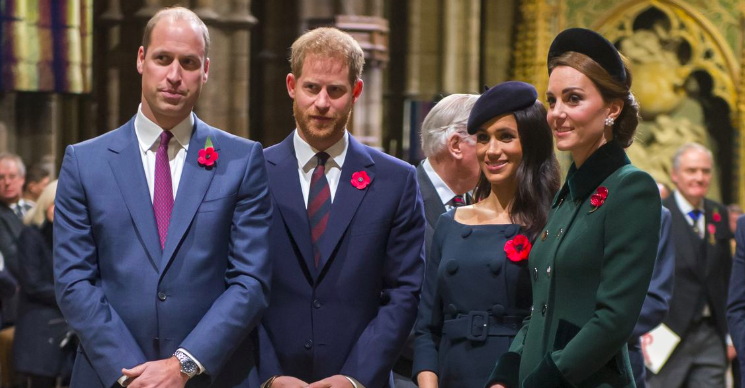 Even if Kate Middleton is pregnant, we won't be hearing the announcement coming from them any time soon. Since Baby Sussex's due date is coming up any day, the Duke and Duchess of Cambridge will most likely wait a while until the excitement dies down, so they don't end up stealing the Sussex's shine. Hence, let's not get our hopes up just yet.
Now that we know some of the most obvious signs of a royal pregnancy, royal fans need to keep an eye out on these clues to figure out what's really going. What do you guys think? Could Kate Middleton possibly be pregnant with a fourth baby? Let us know in the comments below! And make sure to check out our related articles about the royals for the latest developments.
Sources: CheatSheet
Related: