Meghan Markle and Prince Harry Pay Tribute to Princess Diana during Their Official Baby Announcement
Meghan Markle and Prince Harry's baby announcement included a subtle tribute to the late Princess Diana in a special way on Monday.
The royal family welcomed their newest member when Markle delivered a 7lb 3oz baby boy in the early hours of Monday morning in London. 
"It's a boy!" the message on the Duke and Duchess of Sussex Instagram page read. The official royal family website also dedicated a page to the big news. 
The long-awaited delivery saw Markle accompanied by her mother Daria Ragland and her husband Prince Harry throughout the ordeal. After the birth, Harry spoke to reporters and told them that mother and son were healthy. 
The 34-year-old prince and his brother William are the only two descendants of the beloved Princess Diana who was well-known for her candidness and down-to-earth nature.
Markle was also a fan of her late mother-in-law. So it was no surprise to see her and her husband pay homage to Diana by listing her siblings on the official message alongside the Queen, the Duke, and Duchess of Cambridge, and others. 
The message read: 
"The Queen, The Duke of Edinburgh, The Prince of Wales, The Duchess of Cornwall, The Duke and Duchess of Cambridge, Lady Jane Fellowes, Lady Sarah McCorquodale, and Earl Spencer have been informed and are delighted with the news." 
The siblings of Diana are Lady Jane Fellowes, Lady Sarah McCorquodale, and Earl Spencer. McCorquodale is the oldest among the three, while one might recall Fellowes who gave an emotional reading at the royal wedding between Harry and Markle in May 2018. 
In comparison, Kate Middleton and Prince William made no mention of the late Princess of Wales when they announced the births of any of their three children, Prince George, Princess Charlotte or Prince Louis. 
After listing those with royal titles, the message further mentioned that "the Duchess' mother, Doria Ragland, who is overjoyed by the arrival of her first grandchild, is with their Royal Highnesses at Frogmore Cottage." 
Whereas the entire royal family is elated with the news, Princess Diana once revealed that Harry's own father was a bit underwhelmed upon his second son's arrival into the world.
In "Diana: Her True Story," a book written by royal biographer Andrew Morton, it claims that Diana told her close friend James Colthurst that Charles had been hoping for a girl.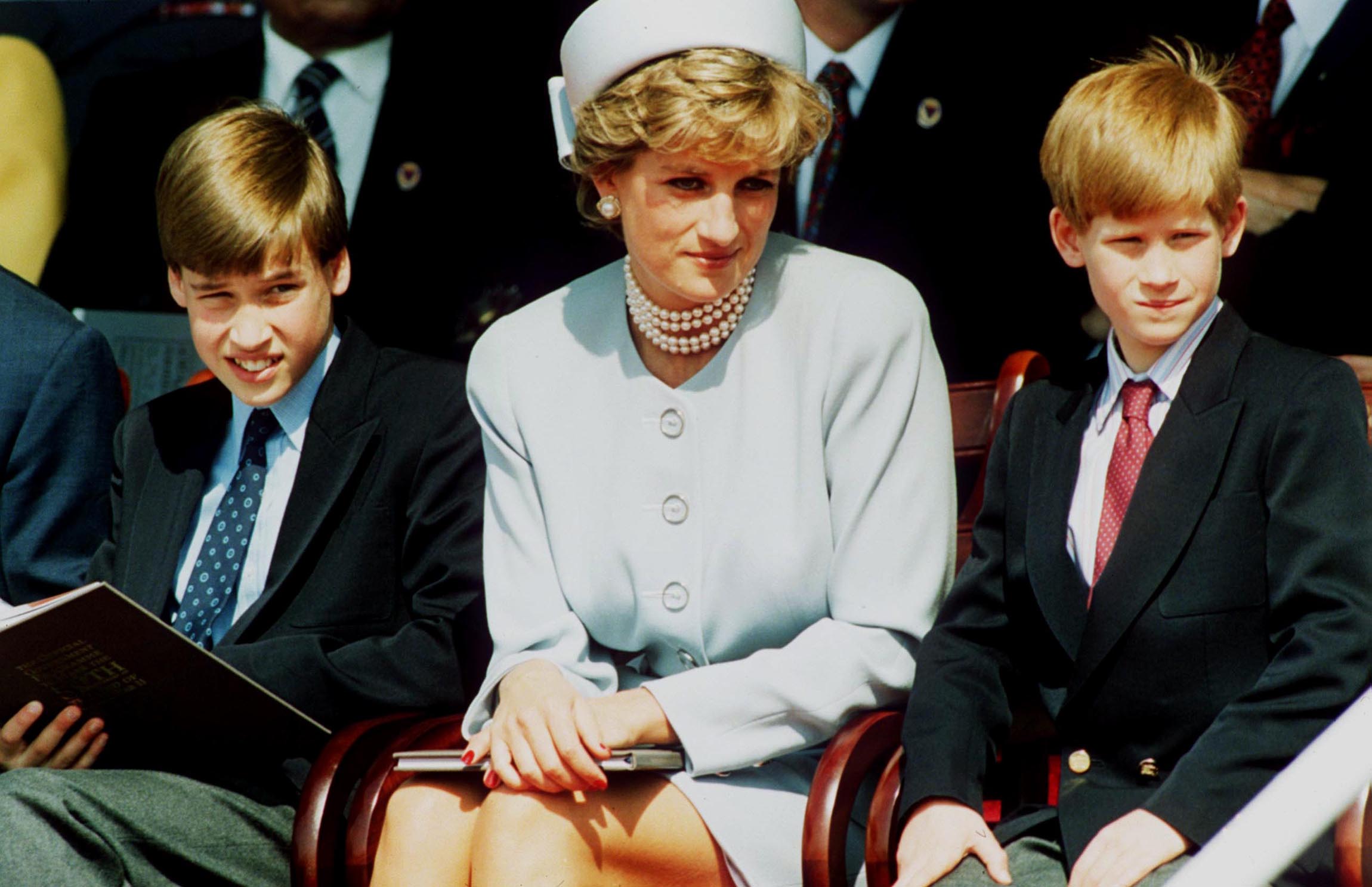 So much so, he was disappointed by the fact that Diana delivered a second boy. According to Morton, the conversation went as follows when Harry was born: 
Diana told her friend: "First comment was 'Oh God, it's a boy,' second comment: 'And he's even got red hair.' " In response she said, "You should realize how lucky you are to have a child that's normal."
Diana's bold charm and willingness to stand up for herself and others was something people greatly admired about her. It's wonderful to know that her younger son and Markle will never forget the late Princess in all the milestones in their life