Meghan Markle Already Seems To Be The "Queen of The Palace"
Ever since Meghan Markle met Prince Harry, she has been shaking things up at Buckingham Palace. It seems like the Duchess of Sussex can't go out in public without people screaming that she's broken yet another royal rule.
Read on, as we take a look into some of the many ways Meghan is making a change to royal traditions, from where she lives to what she has Prince Harry wear.
1.    INCLUDED
Ever since Meghan Markle started dating Prince Harry, there have been rumors about her not fitting in with the royal family, considering that the royal family has tons of strict rules and traditions, it's not surprising it's taken Meghan some time to catch up.
But the reality is that Meghan has actually had a pretty easy time being welcomed into the fold. Usually, you don't get invited to events with the royal family until you're formally a member. But the moment Meghan and Harry were engaged, she was tagging along to events with him, and yes this includes the notoriously exclusive royal family Christmas celebration.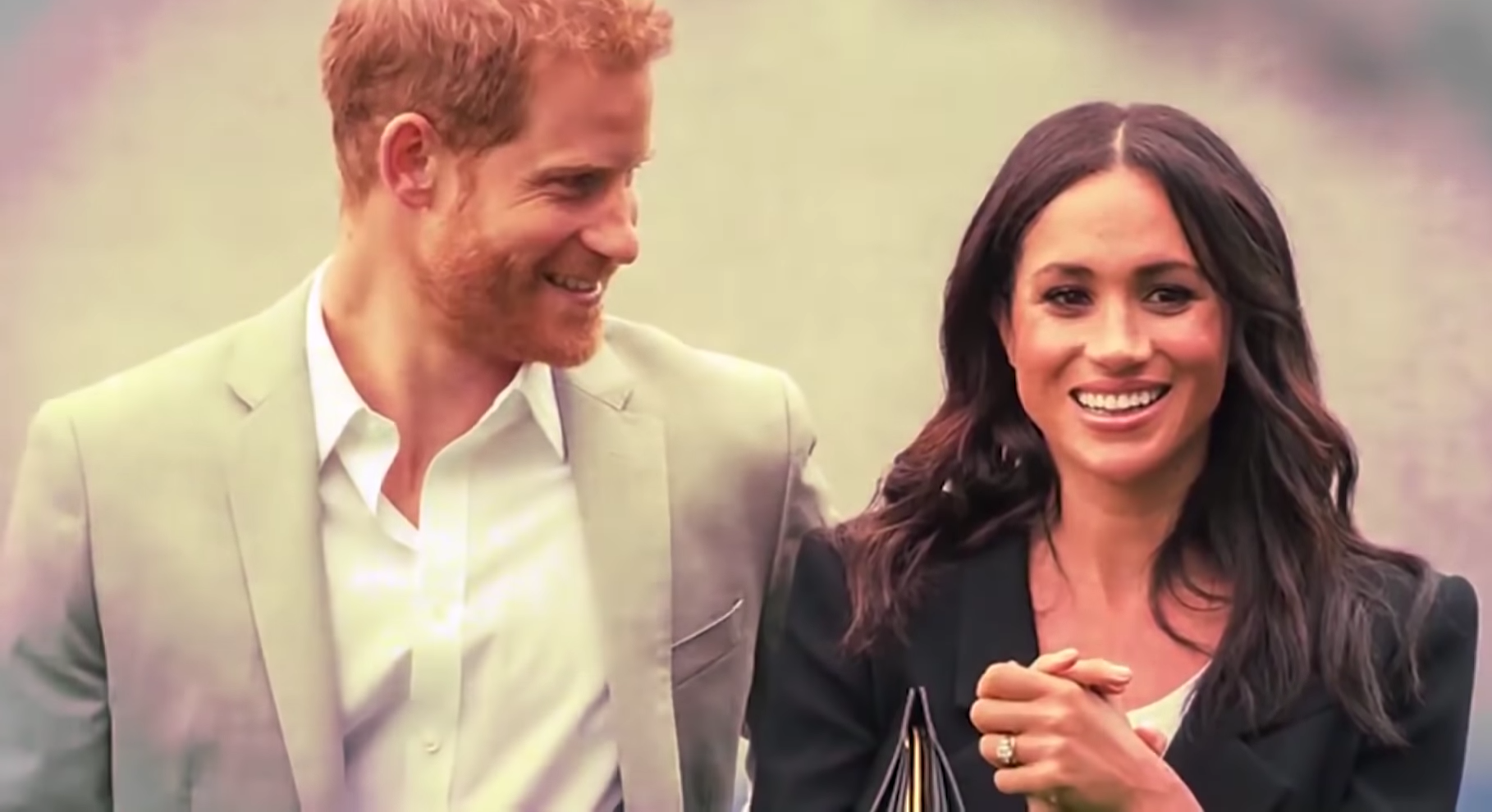 There was even a rumor that after Meghan married into the family, her mom was also invited to spend Christmas with the Royals. In comparison, Kate Middleton didn't receive an invitation for just herself, until she and Prince William were actually married, and her own biological family has never been invited to spend Christmas at the palace.
One reason for this difference could be that Kate is particularly close with her family, but Meghan's difficulties with her family are constantly in the headlines, and as possible the Queen has sympathy for her situation.
 2. DISCRETION
They say if you don't have anything nice to say, it's better not to say anything at all. But the royal family has a different outlook on this. The Queen believes it's better to say less and leave people guessing than to spend too much time speaking with the public.
Meghan Markle is a former actress, who had a huge social media presence and a lifestyle blog. To say that she's used to speaking her mind and interacting with her fans is a huge understatement. She's carried this public persona over to her life as a Duchess and some members of the royal family aren't happy about it.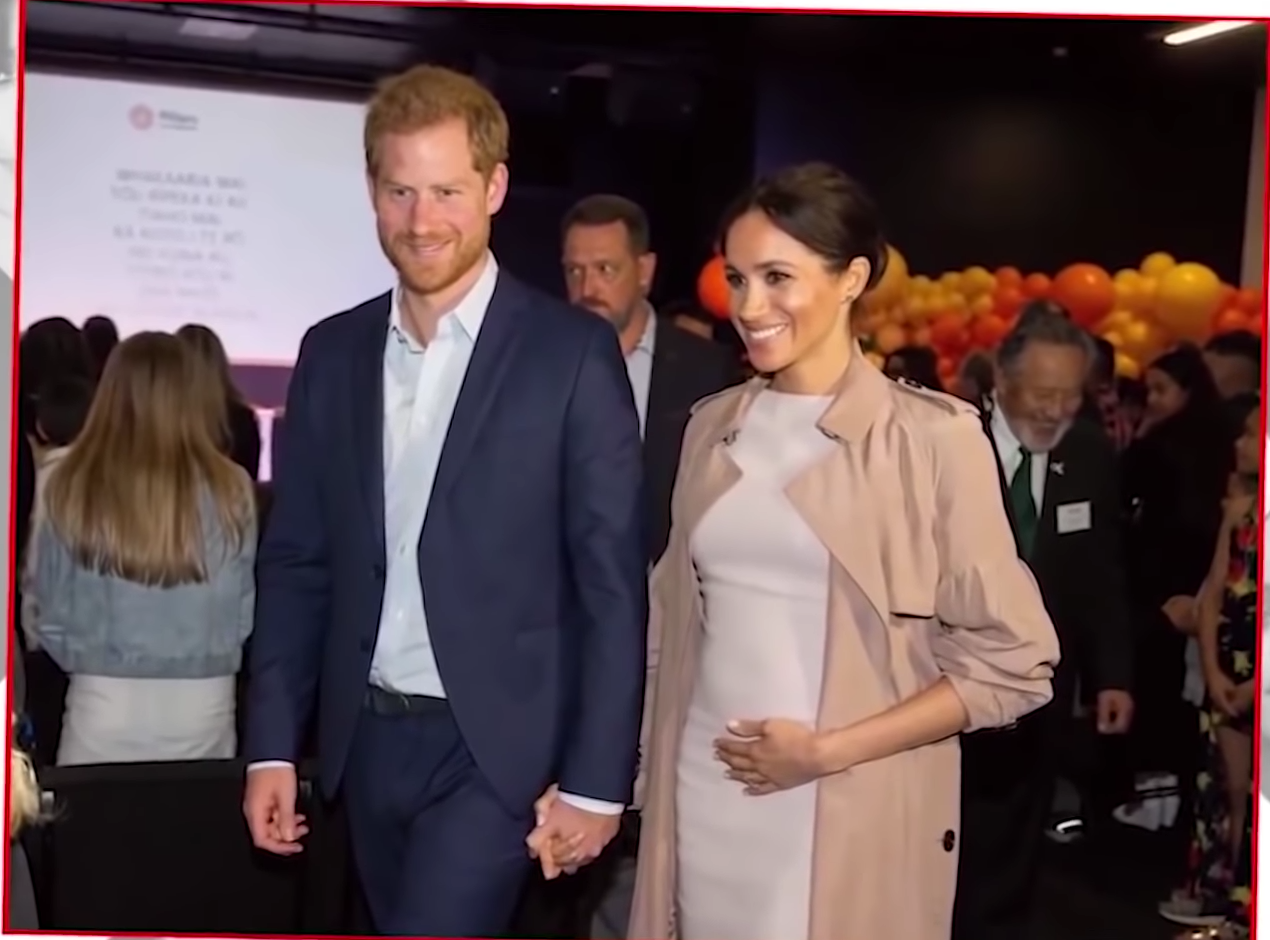 Because the royal family has a great amount of prestige, most people are happy to assume the best about them and by not making too many public statements, royal family members help cultivate positivity towards themselves.
 Some sources believe Meghan's desire to interact with the public may come back to haunt her. She's already considered to be a fairly controversial figure. Many think if she stays out of the spotlight, it could actually help her fit in. Only time will tell if Meghan tries to fit in or keep standing out.
 3. MOVING
This is one of those facts about Harry and Meghan that frequently gets blown way out of proportion. Yes, the couple moved from Kensington Palace. So naturally, tabloids claim it's because of a dispute with William and Kate. But the reality is that the two-bedroom Nottingham cottage they were staying in, simply isn't large enough for their growing family.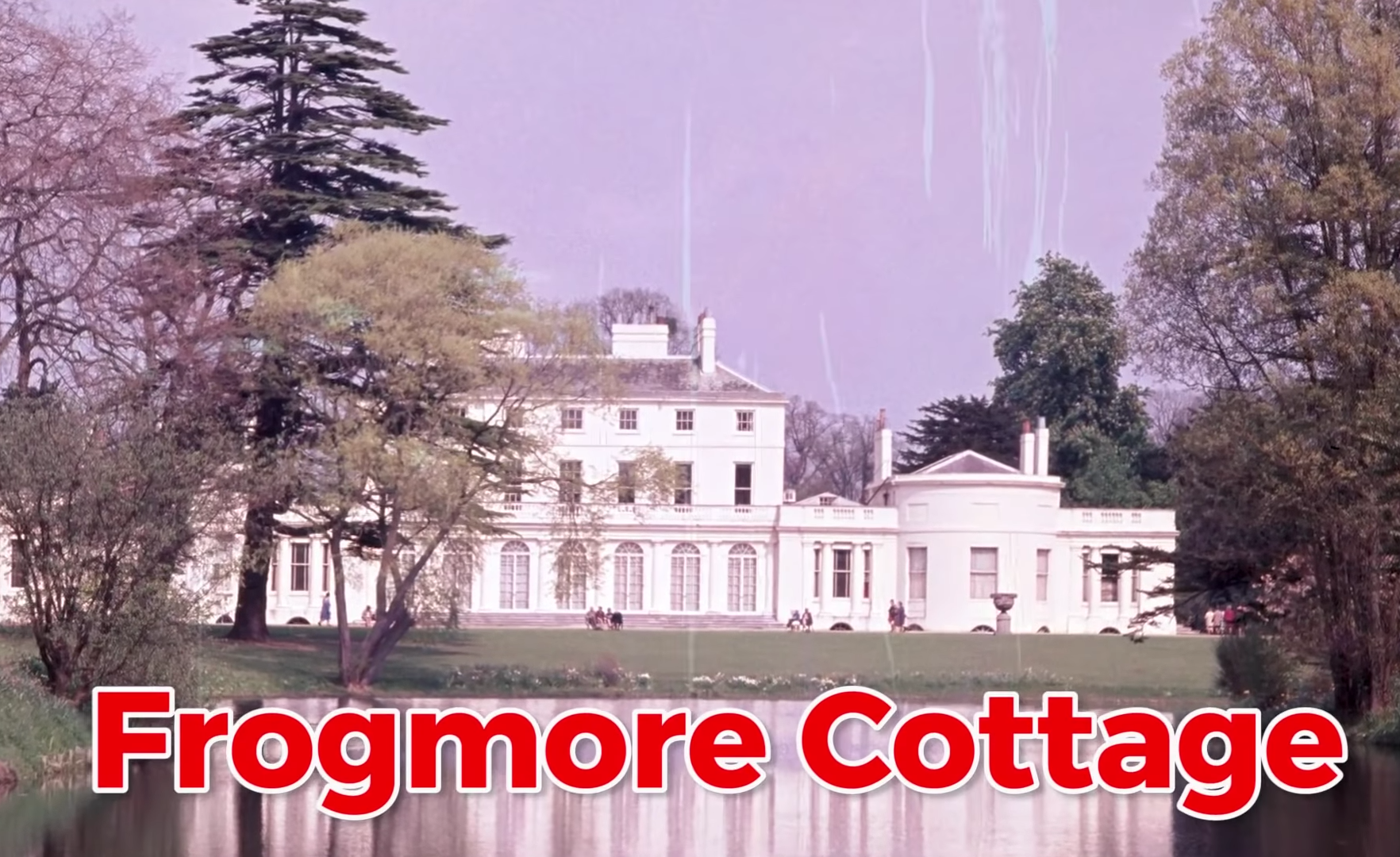 They moved into the Frogmore cottage at Windsor Castle, which hasn't been occupied by royal family members for many years. The headlines may claim they're trying to escape a feud with William and Kate, but it seems like they just want space for their family.
4.  WEDDING BANDS
Meghan Markle gets a lot of attention for breaking royal traditions. But Prince Harry is no slouch in this department. It's traditional for women in the royal family to wear wedding rings, but men are not expected to. In fact, it's pretty rare to see a male member of the royal family who wears one. At the royal wedding, both Harry and Meghan gave each other rings to symbolize their new union.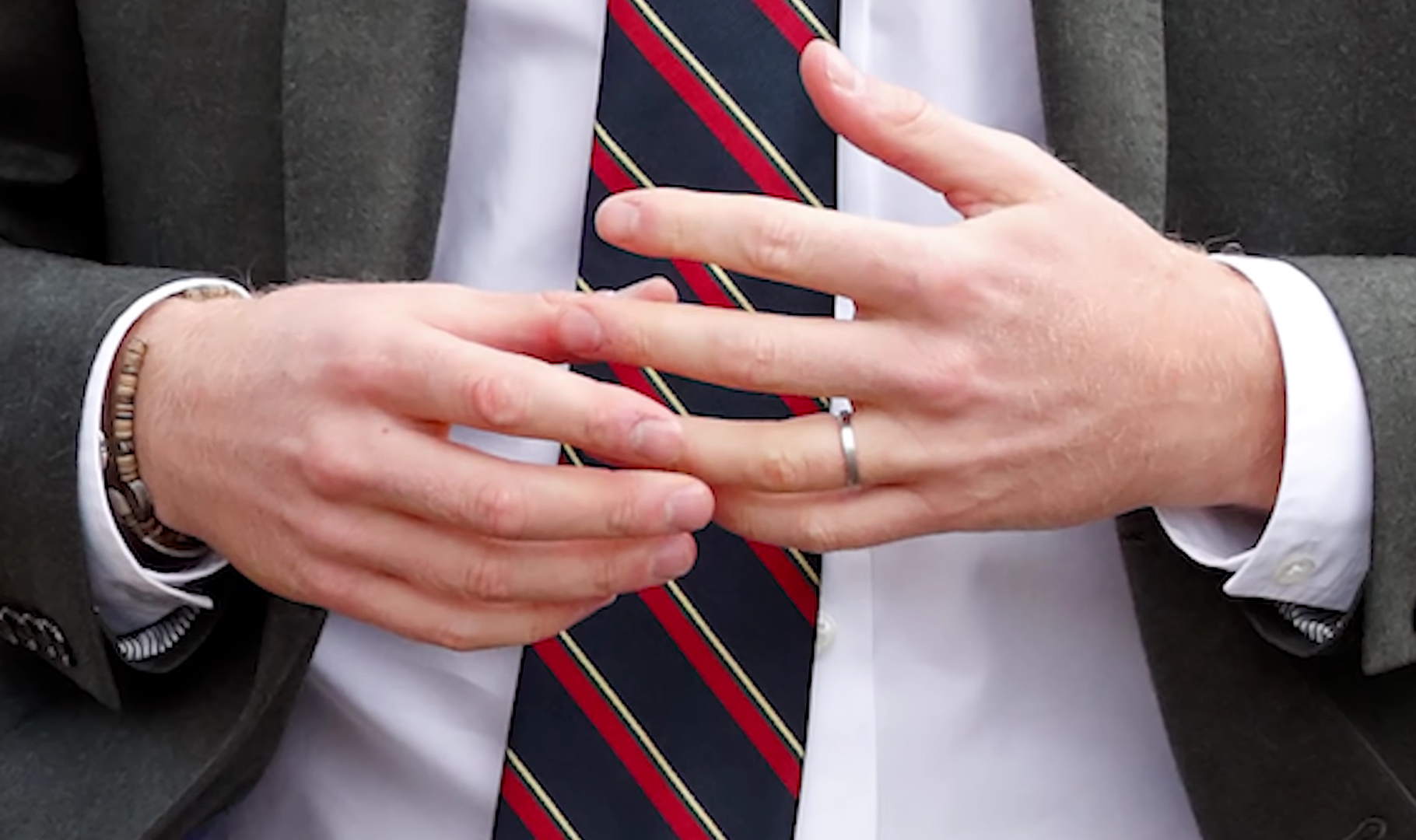 Many people believe this represents the idea of equality and bodes well for their new marriage. It also helps Prince Harry maintain his reputation for being one of the more modern members of the royal family. Although their wedding is over, Prince Harry still proudly wears his platinum wedding band as a symbol of his relationship.
5. ACCESSORIES
 It seems as though every single time Meghan Markle wears an outfit in public, people say she's breaking all of the royal rules. Most royal rules concerning fashion are rather subtle, but Meghan's accessorizing has truly ruffled some feathers. For instance, Meghan Markle has been spotted in public with bare legs and no pantyhose. Pantyhose are considered an essential part of the royal outfit, but Meghan has apparently decided to completely do away with this rule.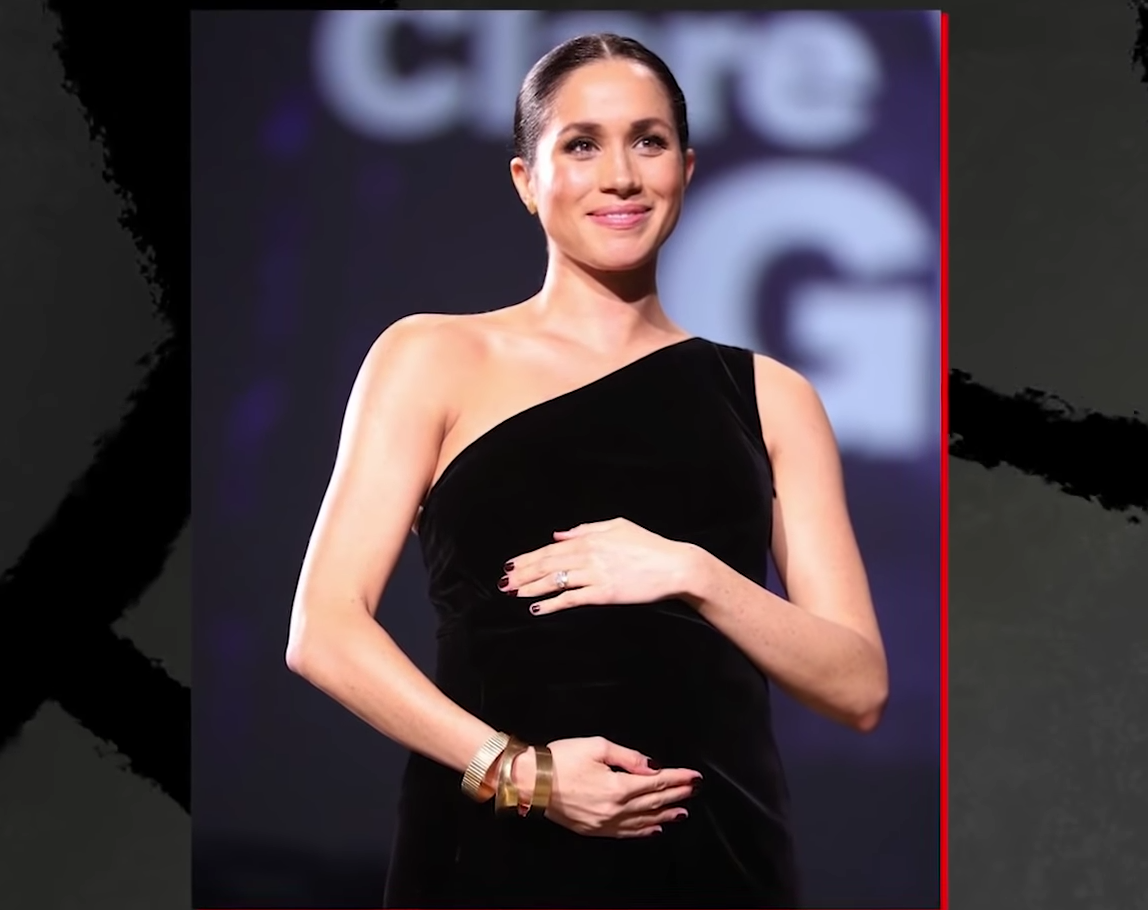 When it comes to painting her nail, Queen Elizabeth prefers an inexpensive bottle of Essie nail polish. She straight-up hates non-natural-looking nail polish and has even called such polish 'vulgar' in the past. While the Queen uses the nearly sheer color ballet slipper, Meghan Markle has been seen with dark color burgundy nails. Such colors are not permitted in Buckingham Palace.
6. COAT OF ARMS
Upon becoming an official royal family member, you're presented with your very own coat of arms. Meghan Markle's coat of arms is resplendent with personal touches about her life. There are golden poppies from her home state of California, as well as blue, representing the Pacific Ocean and golden rays, representing the state.
But there is one major difference between Meghan's coat of arms and a traditional one. Typically, these symbols also represent your biological family and not just the royal one. However, any mention of Meghan's family is conspicuously absent from her coat of arms.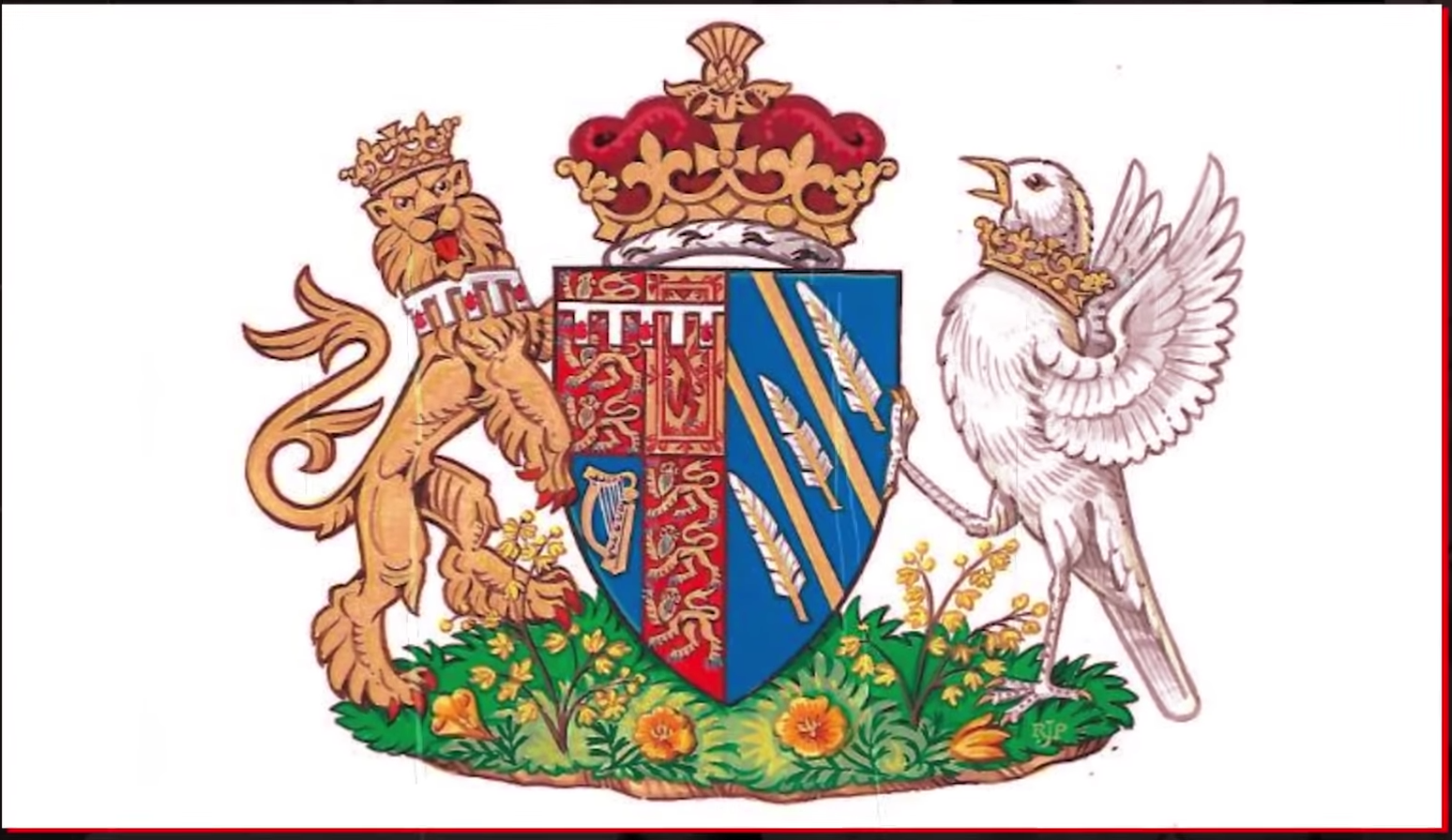 Considering all we know about them, it's hardly surprising, but it is rather untraditional. It's also traditional for the coat of arms to be given to the bride's father, prior to the royal wedding. But since Meghan Markle's father Thomas Markle didn't show up to the wedding, this didn't happen, instead, it was given to Meghan directly. This symbol may be a departure from royal tradition, but it's not hard to see why it had to be changed in this situation.
7.  HANDBAG
Few people realized just how many royal rules there are, and what seemingly benign things they cover. Even something as simple as a handbag can have a hidden meaning if you're a member of the royal family. Queen Elizabeth uses her purse to send messages to her staff.
By placing it on the table, she signals that she's ready to leave in about five minutes. Setting her bag on the floor is a bad sign, meaning the Queen has found herself trapped in an unpleasant conversation. It's a way to let her staff know she wants to be rescued as soon as possible. Her Majesty usually carries her handbag on her left arm, so when she switches it to her right, it means she's ready to leave.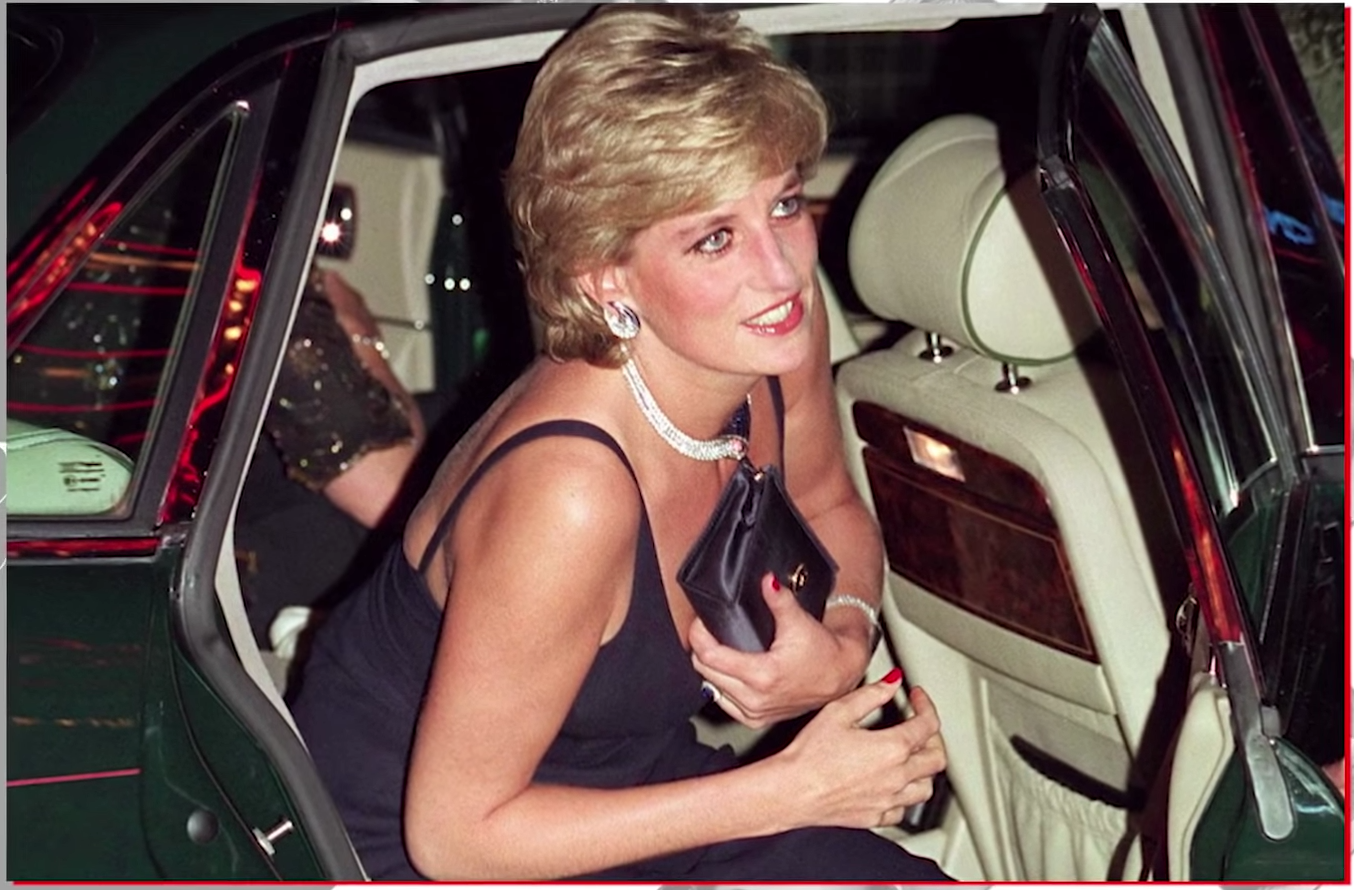 Most women in the royal family prefer to carry clutches for a couple of reasons. By pressing a clutch to your chest when bending down or getting out of a car, it reduces the odds of baring more than you intend. It's also a convenient way to avoid shaking hands. This may seem rude, but consider the number of people they meet and the potential for germs to be transferred. However, more often than not, Meghan Markle carries a regular purse leaving her hands-free. She's also not shy about embracing fans and doesn't shy away from physical contact.
8. DELIVERY
What many people don't realize is that royal traditions are always changing. For a long time, it was the norm for members of the royal family to give birth at home. In fact, that's how the Queen herself gave birth to her own children. It was Princess Diana who refused to give birth in Buckingham Palace and started what we now consider to be the royal birth tradition.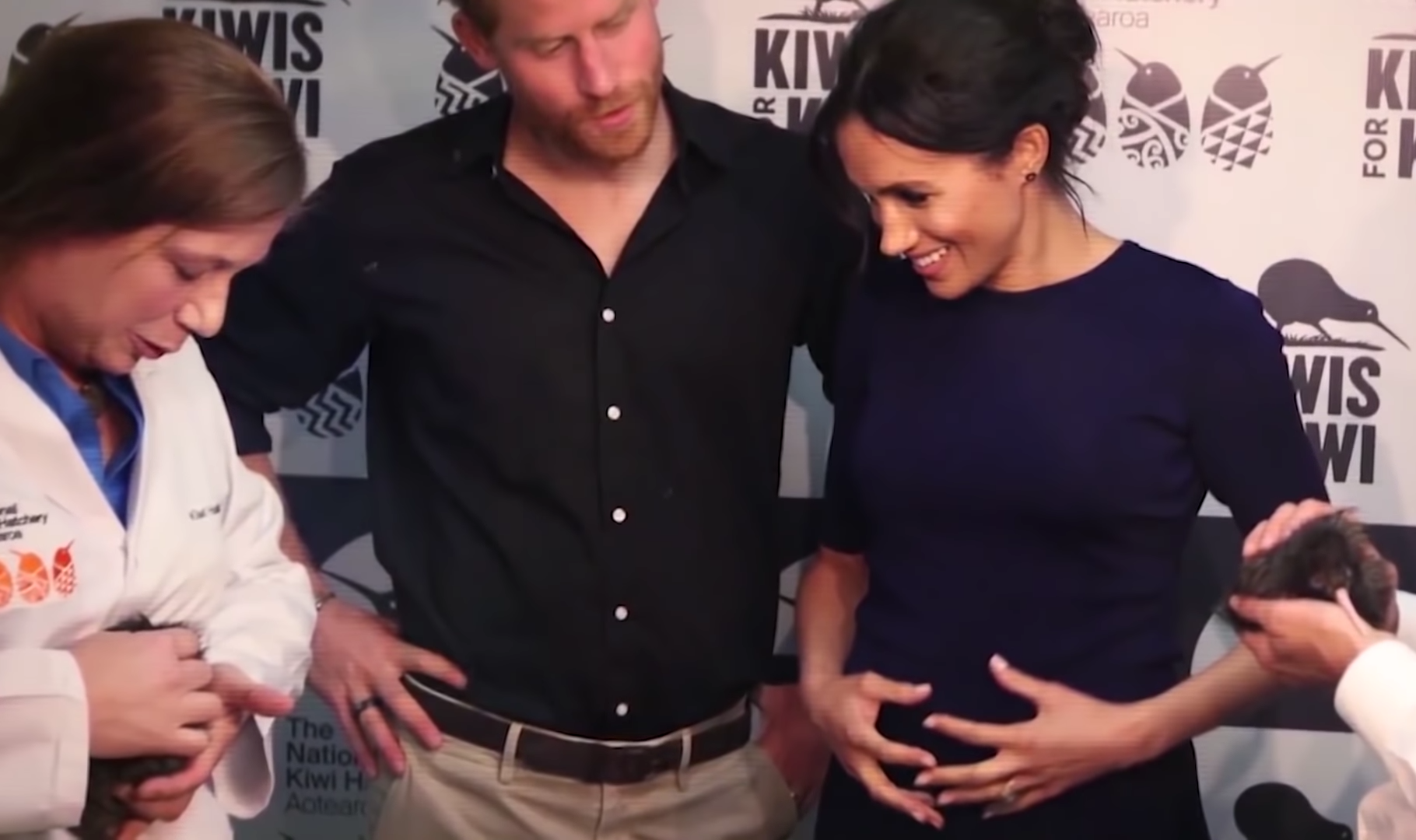 Both Princess Diana and Kate Middleton delivered their babies in the Lindo wing of St. Mary's Hospital. But, when it comes to bringing her child into the world, Meghan has some very different ideas. She actually wants to break the current royal tradition by going back to basics.
Sources claim the Duchess of Sussex is looking into a home birth when the time comes, and apparently, she isn't interested in the newly delivered photoshoot, which has come to be expected of royal women.
9.  EDUCATION
While members of the royal family have access to the best education available, where they are educated is a constantly changing tradition. When the Queen had her kids, it was a tradition for them to complete their early education at home, under a governess and various tutors.
It seems that Meghan Markle and Prince Harry are already checking out schools for their child, and they are thinking way outside the Royal box.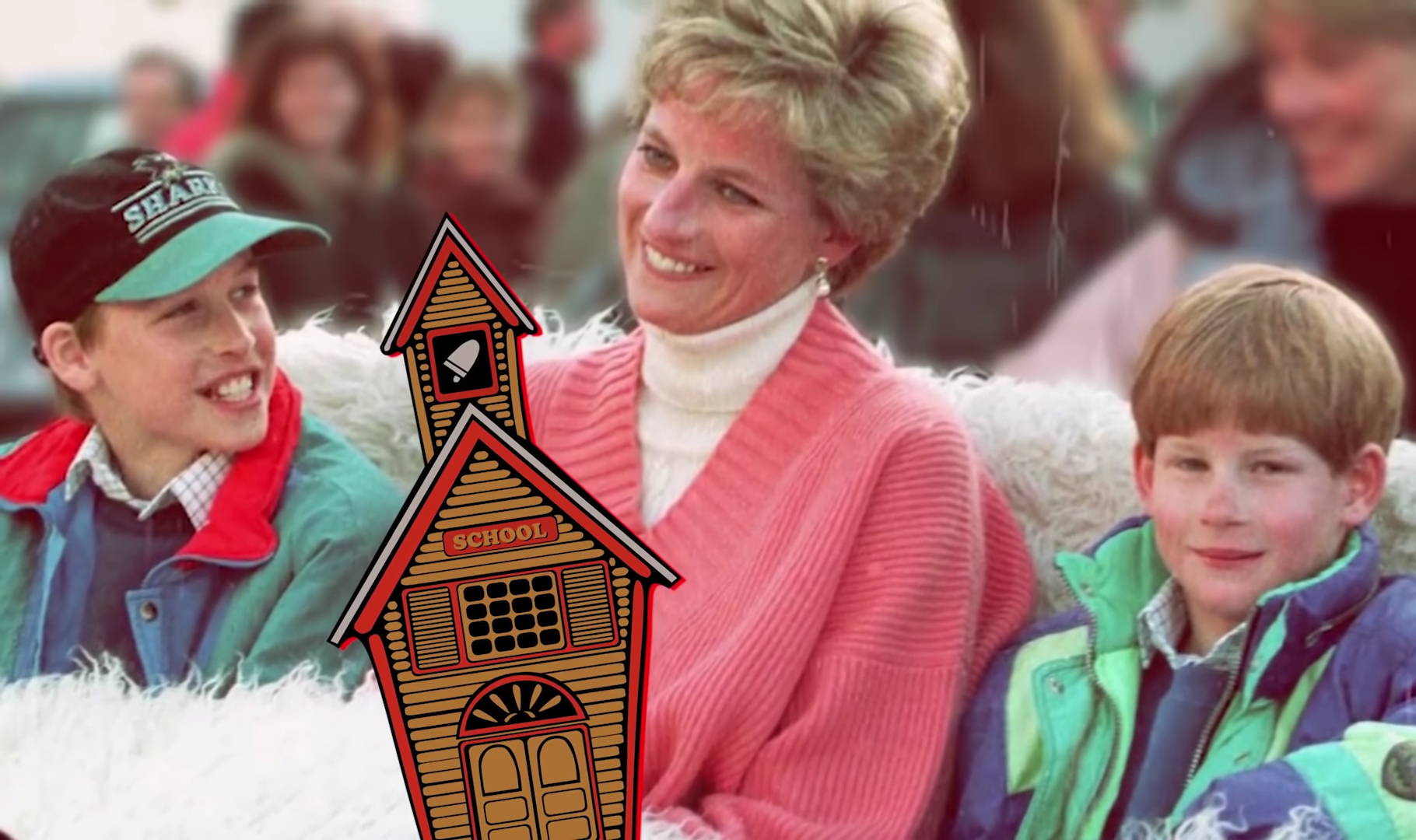 According to sources, the Duke and Duchess of Sussex want their baby to grow up appreciating their American heritage. They're thinking of sending their child to ACS Egham International School located in Egham Surrey. It's a private school which is in keeping with royal tradition, but it is unique in one particular way; it has an American curriculum, which it offers for students of between 4 and 8 years old. Not only will the school provide the child with a connection to their heritage, but there is also one major selling point - it's located conveniently close to Frogmore cottage, the home of the Duke and Duchess.
10. TRAVEL
One of the many perks of being a member of the royal family is getting to travel all over the world. That's why it's considered essential for Royal children to speak multiple languages. But of course, there are many rules which dictate everything, from when members of the royal family can travel to what they need to pack.
Many of these rules exist for the safety of the royal family, and to ensure the line of succession. For example, multiple heirs to the throne, aren't supposed to get on an airplane together. But this rule has been broken quite a bit in recent years and may be phased out entirely sometime soon.
Prince William is generally heralded as being fastidious about rule-following, but he has flown all over the world with his children. Technically this is against royal protocol, but William doesn't seem to mind.
And then, of course, we have Prince Harry and Meghan Markle who have been traveling since before their baby arrives. Meghan even made headlines for taking a flight during her third trimester, which would generally be against the rules of royal travel. She flew to New York City for a quick baby shower with her close friends (but don't tell the Queen, because this last-minute shower was supposed to be a secret).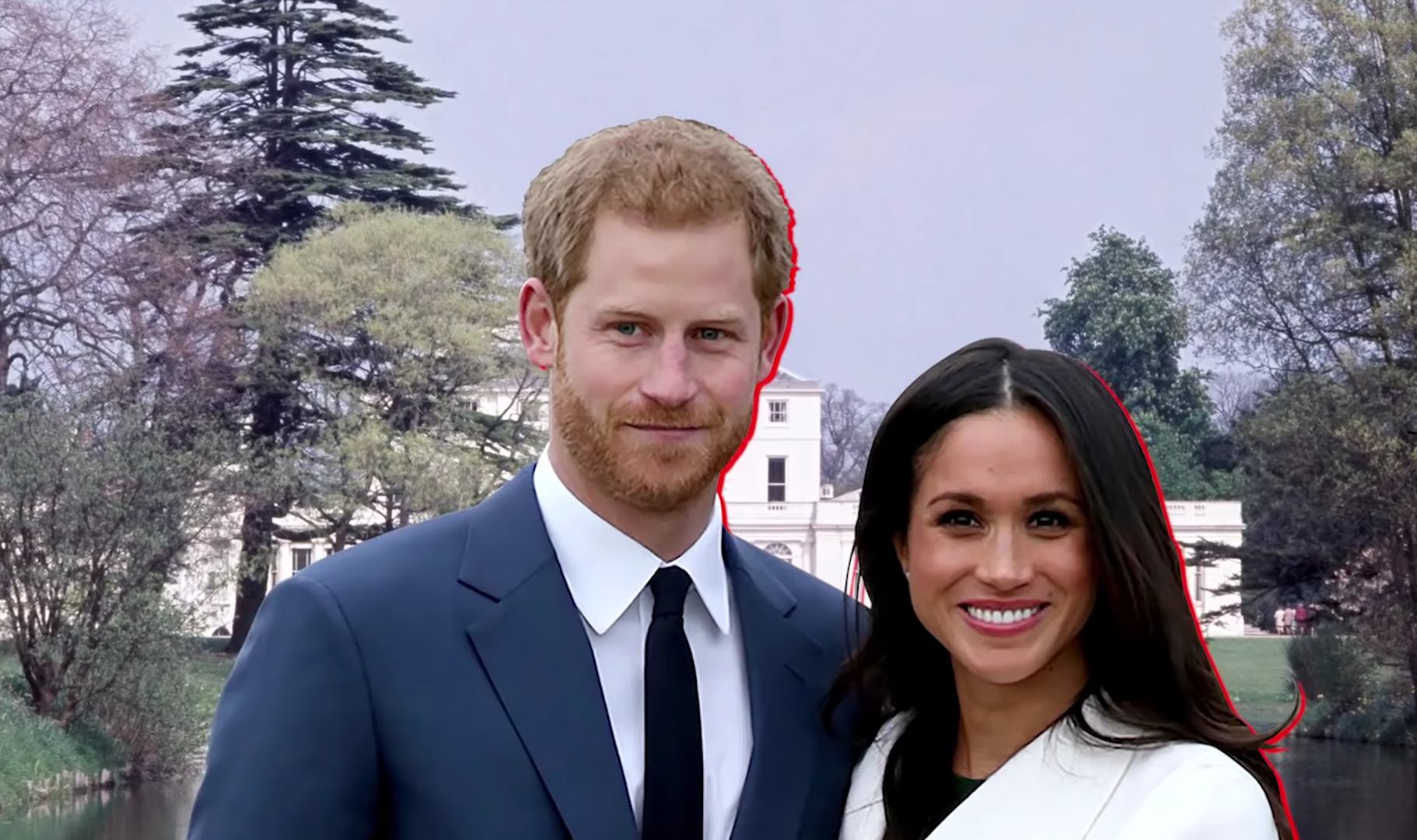 What do you think about the way Meghan Markle is changing the Royal rules? Do you think some of these traditions should be preserved or are you glad to see things are changing? Tell us what you think in the comments section and please share this article with other fans of the royal family.
Source: Youtube/TheTalko
Related: