Reportedly Archie Won't Have The Same Opportunities As His Royal Cousins
Ever since the pregnancy announcement, the internet and headlines were buzzing with questions and speculations about Meghan and Harry's royal baby: will it be a boy or a girl? Names, titles, and everything in between were discussed. Depending on the outcome, many believed Prince Harry would honor his late mother, Princess Diana, by naming his firstborn after her.
However, even though the name has already been revealed - Archie Harrison Mountbatten-Windsor - all the talk hasn't been put to rest. Now, the public and royal fans are questioning Archie's title: will he ever have a royal title just like his cousins George, Charlotte, and Louis?  Furthermore, will Archie and Meghan Markle have to bow and curtsy to little George, Charlotte, and Louis, due to their distance from the throne? Let's find out!
What Archie's relationship will be like with his cousins
Archie's succession to the throne is much more distant compared to the Cambridge kids. This has raised questions about the nature of their relationship and the way he'll be raised, in comparison to his cousin's George, Charlotte, and Louis. However, Kate Middleton has commented on the situation, and she isn't worried about the stark differences changing anything. In fact, because Archie will be the first cousin that the Cambridge children will have, it makes their relationship that much more special.
During a walkabout, Middleton shared with a fan, "It's such a special time to have little kiddies. And now a cousin for George, Charlotte, and Louis as well! It'll be really special."
The bond these kids will share will be nothing like what we've seen before - being the sons and daughters of the most famous princes in the world, the connection, and understanding between the children will be something few people will understand. And, since they're expected to be super close, people are wondering whether Archie will still have to bow to his royal cousins, according to royal rules.
Will Archie have to bow to George, Charlotte, and Louis?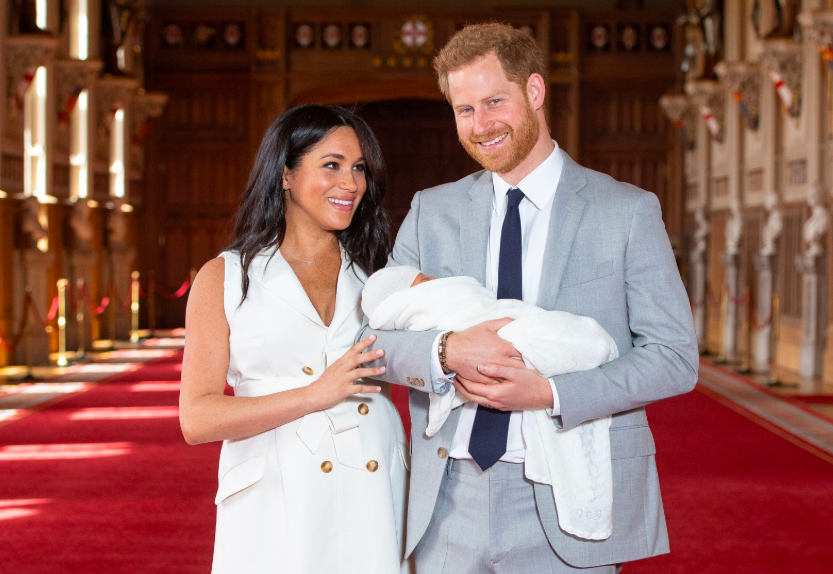 If Queen Elizabeth doesn't make an exception, the answer is yes. This is all because Archie is further down the line than Louis, Charlotte, and George. Meghan and Harry decided to opt out of giving their son a royal title, so as of right now, his full name is written as Master Archie Harrison Mountbatten-Windsor. However, his great-grandmother has the chance to give him HRH status. Grant Harrold of The Royal Butler, spoke with The Express about Archie and any other children the Sussexes might decide to have, stating,
"If the queen allows them to be styled HRH then they will not need to bow to their royal cousins, however, if the Queen doesn't, then they will be expected to bow or curtsy to princes George, Louis and Princess Charlotte. The royal baby will not be a prince nor a princess unless the queen allows it."
Princes Charles, though, also has the power to change Archie's status. Once he becomes the monarch, he'll be able to give the royal child prince status.
Does Meghan have to curtsy to her niece and nephews?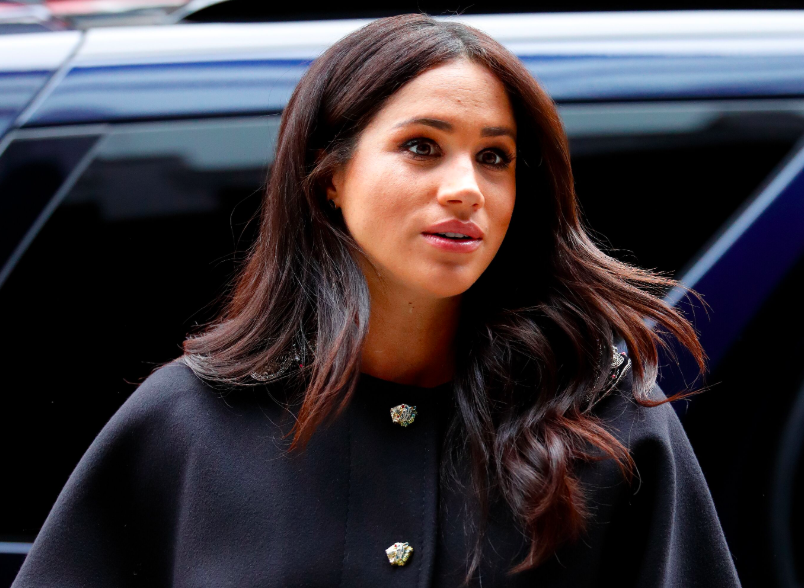 Things aren't so simple in Markle's case, however. According to royal law, Anne, Beatrice, and Eugenie are "blood princesses" and are naturally given precedence over somebody who married into the royal family instead. Since Markle doesn't fall under the same category as the princesses, it means that she has to curtsy to them - including her niece, Charlotte. When it comes to the royal males of the family, Meghan is overall expected to curtsy to anyone who has the title "Prince" in front of their name. And yes, you guessed it - this also includes Prince George and Prince Louis, her nephews.
Although, the lines are a bit fuzzy, according to Hello!. The magazine reported that "members of the British royal family do not bow or curtsy to each other, but [only] to the monarch and other visiting foreign royals." This essentially means that Meghan will have to curtsy to not only her sister-in-law and brother-in-law but one (and possibly all three) of their kids too.
However, things might change down the road - specifically, once Prince Charles finally becomes king. The event might end up having a significant impact on Archie and his title. How's that?
How Archie's title can change once Prince Charles becomes king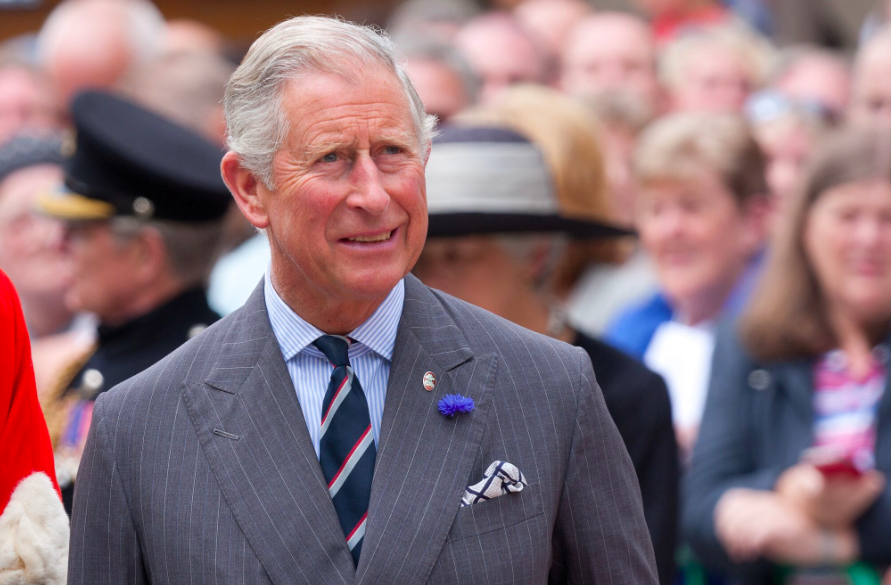 As we've mentioned, Prince Charles will have the chance to change Archie's title once he becomes king. When choosing a title for their child, the Duke and Duchess of Sussex had the opportunity to pick Earl of Dumbarton - this is one of Harry's subsidiary titles, too. Instead, the pair sided with his current title, Master Archie Mountbatten-Windsor.
The managing editor of Majesty magazine, Joe Little, explained the situation, stating that "As the grandchildren of the Sovereign they have the right to be upgraded to the style of His or Her Royal Highness. But that begs a question of whether Harry and Meghan want that."
Why Prince Harry and Meghan might decline the offer
Even though Archie will have the chance to gain the "prince" title once his grandfather ascends the to the throne, there's much doubt that it'll ever happen. Meghan and Harry have already chosen not to give him a title at birth, simply because they want their child to grow up as a regular, private citizen. Giving him that title, later on, might reverse precisely what they're trying to achieve for their son. Carolyn Harris, royal historian, shared with Town & Country, and explained,
"Archie will be able to use the title of HRH Prince when Charles becomes king. But it is possible that he will not use this title. Archie will not be able to pass the title of prince or princess to his children as they will be another generation removed from the sovereign, but the title of Duke of Sussex will pass to Prince Harry's male-line descendants."
Joe Little also added his opinion to the situation, stating,
"I don't think that Baby Sussex will be a Royal Highness at any time in [his] life. And why do they need to be? With the immediate core of working royals this child or [future] children are not going to be working members of the royal family, so why lumber them with the HRH."
Although slightly controversial and unorthodox for the royals, most people understand Meghan and Harry's reasoning for doing so. Besides, they're only looking out for the well-being of their child, and want what's best for them. What do you guys think? Are the Sussexes doing the right thing of leaving Archie of a royal title? And should Archie be bowing to his cousins, and Meghan to her nephews? Let us know what you think in the comments below!
Sources: CheatSheet, CheatSheet, The Express, Hello! Magazine, People, Town & Country
Related: