A Look at Melania Trump's Most Controversial Outfits
Scrutiny is part and parcel of being the First Lady of the United States. While it includes her wardrobe, Melania often chooses to speak through her clothes, and with that in mind, we compiled a list of her most controversial outfits to date.
Last year the First Lady requested that people should focus on what she does, rather than what she wears.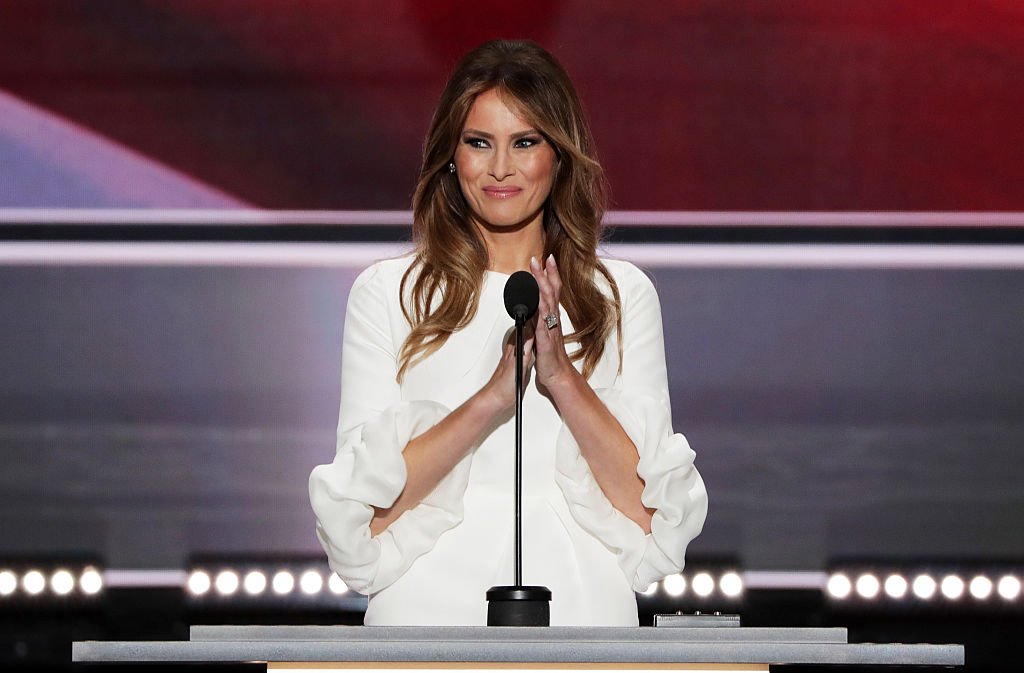 But since her fashion styles usually contain symbolism, it makes it both obvious and tricky to discern the motivation behind some of her more questionable wardrobe choices.
PUSSY-BOW BLOUSE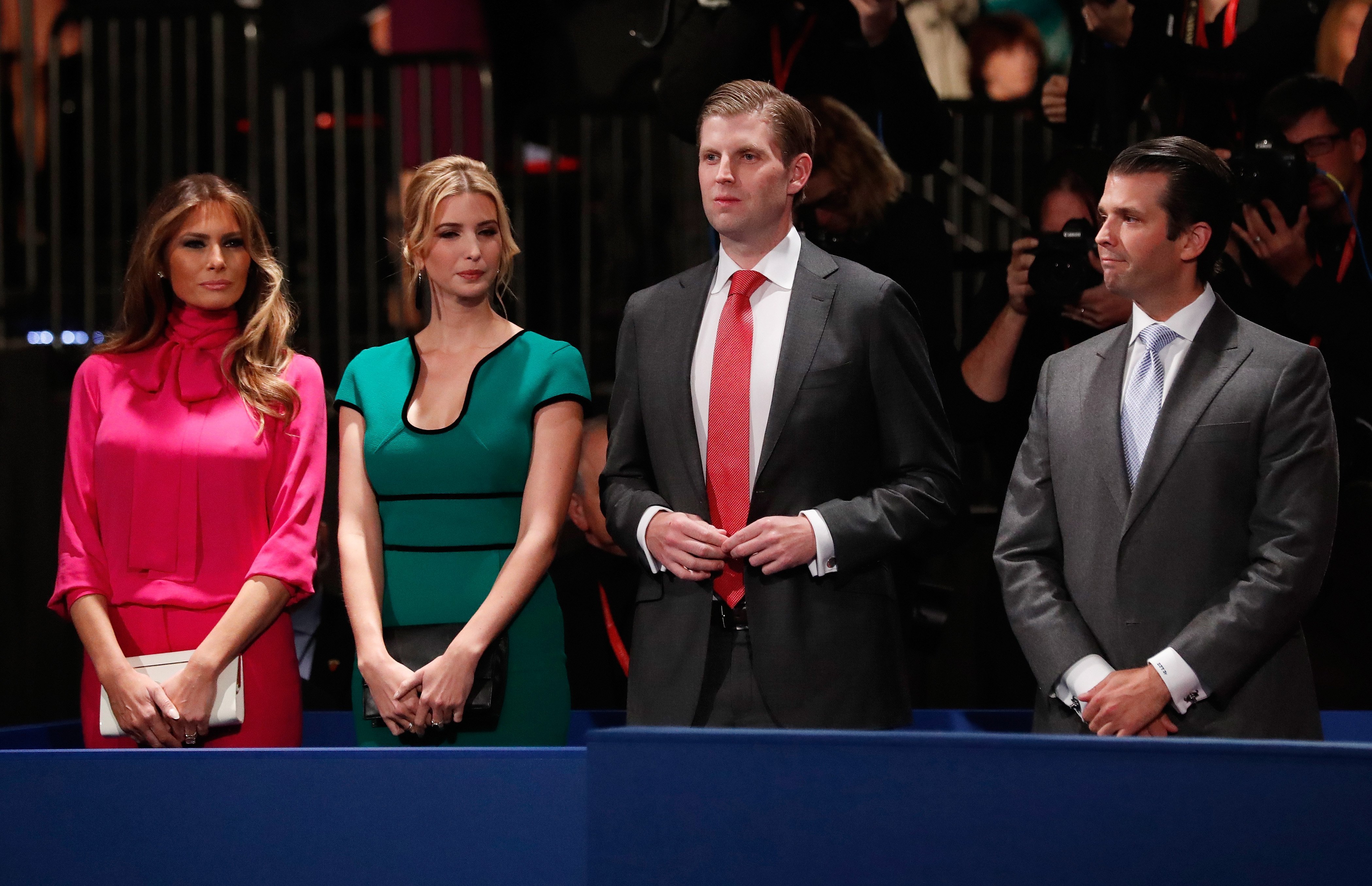 In October 2016, Melania wore a pink blouse which featured a "pussy-bow" to one of the presidential debates.
This on its own would not have been newsworthy, however, only days before, a 2005 interview Donald Trump had with Access Hollywood re-surfaced. Therein he made derogatory comments about women and said, "When you're a star, they let you do it. You can do anything. Grab 'em by the pussy."
Whether or not the correlation was pure coincidence, Melania never clarified.
THE COSTLY DOLCE & GABBANA JACKET
For a state visit to Sicily in May 2017, Melania chose a floral Dolce & Gabbana jacket. While this may have seemed like a tribute to the Italian fashion house while in Italy, the cost of the jacket soon raised eyebrows as people learned that it retailed for a whopping $51,500.
HURRICANE HARVEY HEELS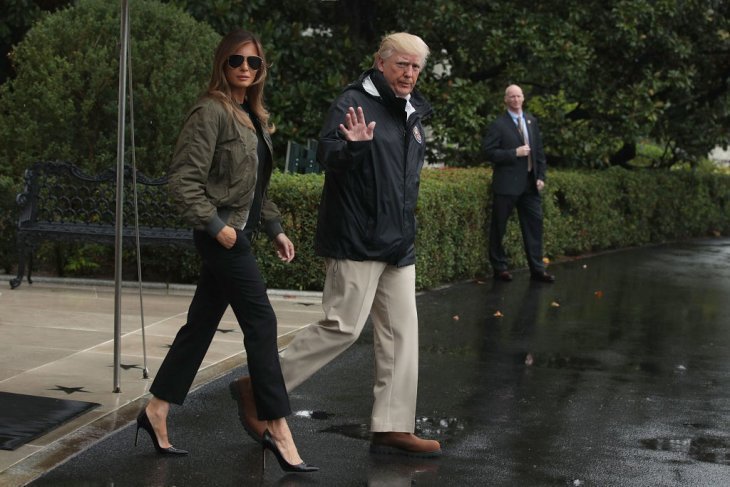 In the aftermath of Hurricane Harvey that devastated Texas in August 2017, Donald and Melania - in sky-high stilettos, went to see the damage firsthand.
Although she changed into more suitable footwear before landing, the image of the First Lady pottering around a disaster zone in heels ingrained.
THE WHITE PANTS SUIT
At the State of the Union address in January 2018, Melania appeared in a tailored white Christian Dior pantsuit and a Dolce & Gabbana blouse.
Her color choice turned heads as it's symbolically associated with the women's suffrage movement, while it was also Hillary Clinton's color of choice throughout her 2016 presidential campaign.
Whether she wore the white outfit as a stab to the Democrats and Clinton, or merely as a signal to her own suffragette leanings is impossible to know.
THE ZARA JACKET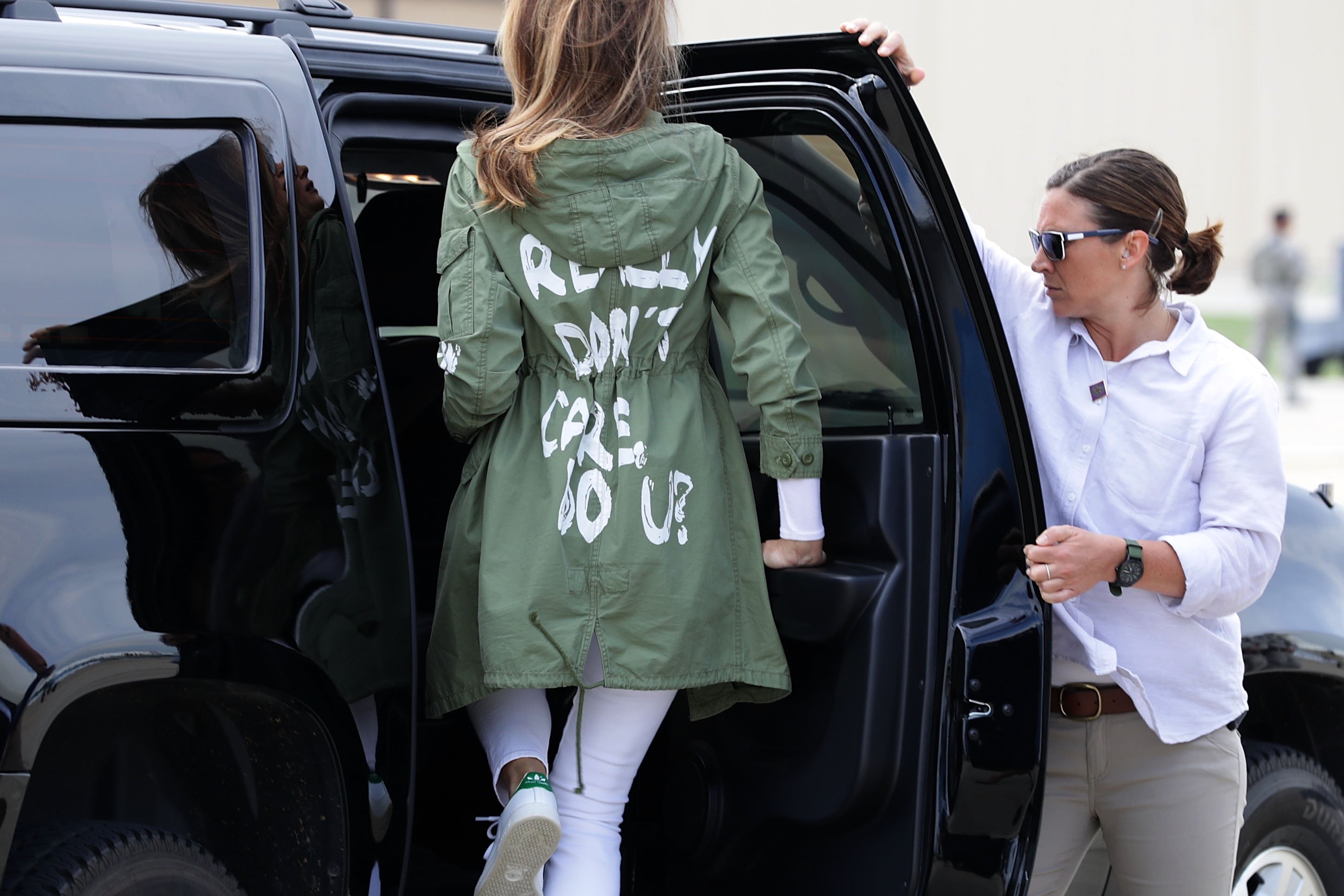 Melania's June 2018 visit to a Texan detention center that housed migrant children taken from their families at the Mexican border caused a fair amount of uproar.
For the trip, she wore a $39 Zara jacket with the words "I Really Don't Care, Do U?" written on the back. Her fashion choice got deemed universally insensitive while a source told The New York Times that the jacket had nothing to do with her feelings regarding her husband's immigration policies, but aimed at anyone "who wanted to criticize her decision to visit the children in light of the administration's aggressive immigration policies."
THE PITH HELMET
In October 2018, during a visit to Kenya, Melania donned a pith helmet which got criticized because of its association with African colonialism. While she got slammed for her choice in headwear, Melania told the press that she wished "people would focus on what I do, not what I wear."
LEATHER LEGGINGS
Donald and Melania made a surprise visit to American military troops stationed in Iraq over Christmas last year. However, this time, it was her legwear that had netizens confused. The tan colored leggings mirrored her skin color and made it appear as if Melania exited Air Force One in a very short mini dress.
Melania's designer outfits may be the cause of constant criticism, but they also don't come cheap.
While many may wonder where the funds come from, her spokesperson revealed whether or not Melania Trump pays for her lavish outfits.