Key Differences Between Meghan & Harry's and Kate & William's Wedding
With Prince Harry and Meghan Markle's wedding anniversary eventually coming up, we thought we'd take a step back and see how their big day compared to Prince William and Kate Middleton's wedding in 2011. With both many similarities and many differences, here's a list of the main comparisons.
22. Kate's Wedding Dress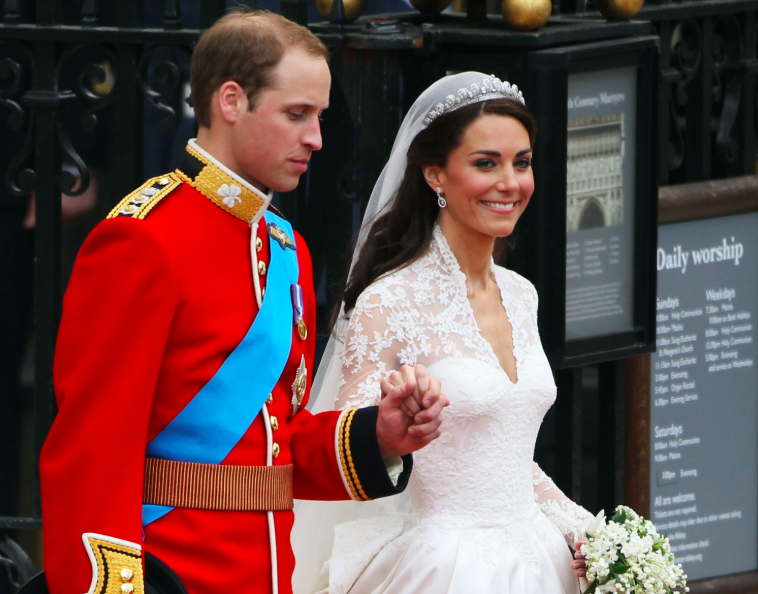 Middleton's wedding dress cost around $434,000 to make and was designed by Sarah Burton for Alexander McQueen. It was a bespoke wedding gown, had a nine-foot-long train, with handmade lace made by the Royal School of Needlework.
21. Meghan's Wedding Dress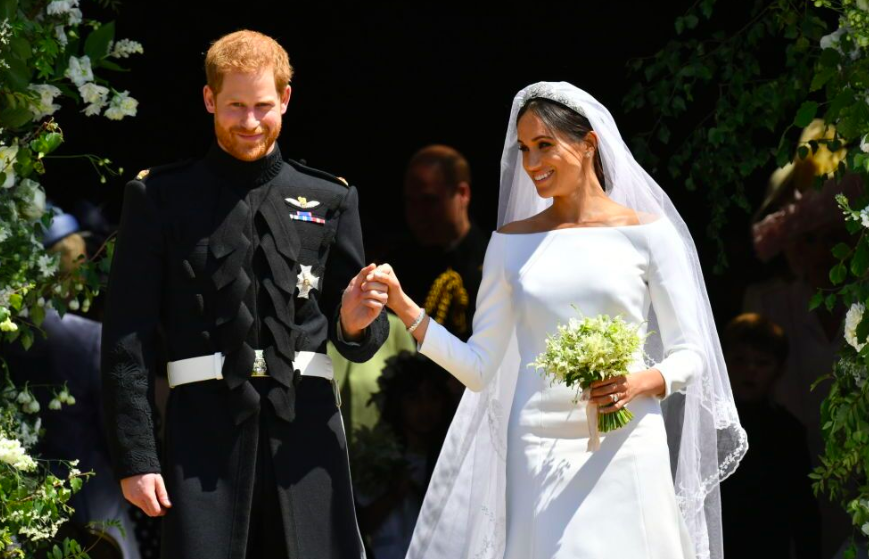 Everyone was surprised when Markle picked British designer Clare Waight Keller of Givenchy, to design the sleek and modern wedding gown she wore. Even though both of the royal women's dresses had long sleeve, Meghan's gown was untouched by lace or beading, and had a boat neckline, compared to Kate's legendary v-neck gown.
20. Kate's Veil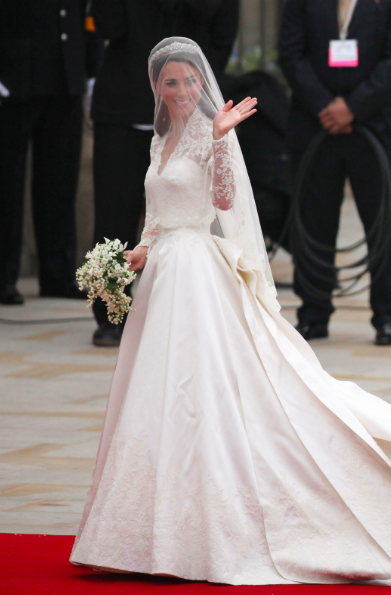 Middleton's veil had flowers at the edges and was embroidered by the Royal School of Needlework.
19. Meghan's Veil
Meghan did the opposite of Kate. The bride opted for a short train and 16.5-foot-long veil, also designed by Clare Waight Keller for Givenchy, with embroidered flora from 53 countries of the Commonwealth.
18. Kate's Rings
The story behind Kate Middleton's engagement ring will melt your heart https://t.co/URg6TOIfgm pic.twitter.com/8L3tflf86e

— Marie Claire (@marieclaireuk) December 7, 2017
Kate Middleton's engagement ring is Prince William's mother sapphire ring, whilst she received a Welsh gold wedding band on their wedding day.
17. Meghan's Rings
Markle, on the other hand, was gifted a custom ring by Prince Harry, which has a gold band, and two diamonds from Princess Diana's personal collection. As a sweet gesture, Harry also added a center stone from Botswana, which holds special meaning since that's where the couple apparently fell in love.
16. Kate and Meghan's Tiaras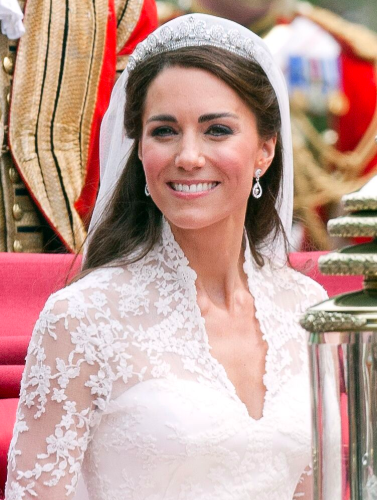 Kate Middleton opted for a Cartier halo tiara, loaned from the Queen who got it as a present when she turned 18.
Markle borrowed a tiara from Queen Elizabeth as well but instead chose Queen Mary's bandeau tiara, which she inherited from Queen Mary, her grandmother.
15. Kate's Bouquet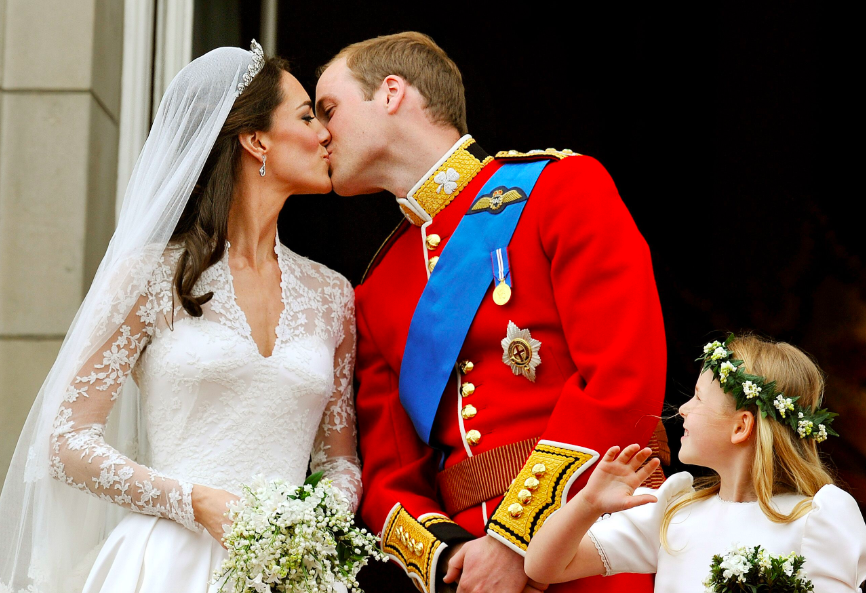 Kate chose to go with a traditional bouquet, which dates back to Queen Victoria's wedding. It was all-white and small in size and had sweet William, lily of the valley, ivy, hyacinth, and a sprig of myrtle.
Meghan's bouquet was a bit more personalized, thanks to Prince Harry. The prince reportedly handpicked some of the flowers and included his late mother's favorite flower, forget-me-nots, as well as lily of the valley, sweet peas, astilbe, jasmine, astrantia, and a sprig of myrtle too.
14. Prince William and His Best Man
Caption: Prince Harry was Prince William's best man at his wedding to Kate in 2011 @KensingtonRoyal Palace confirmed earlier today that William will cover the important role at the May wedding. Kensington Palace tweeted: pic.twitter.com/IOLF9ZTfqa

— AboutWilliam&Kate (@AboutWillKate) April 27, 2018
Naturally, Prince Harry acted as his brother's best man at his wedding with Kate Middleton, and both sported their military uniforms at the event.
13. Prince Harry and His Best Man
At Prince Harry's wedding, the Duke of Cambridge returned the favor and acted as best man to his brother as well. But, this time, they wore the frockcoat uniform of the Blues and Royals, instead of their military uniforms.
12. The Queen at Kate's Wedding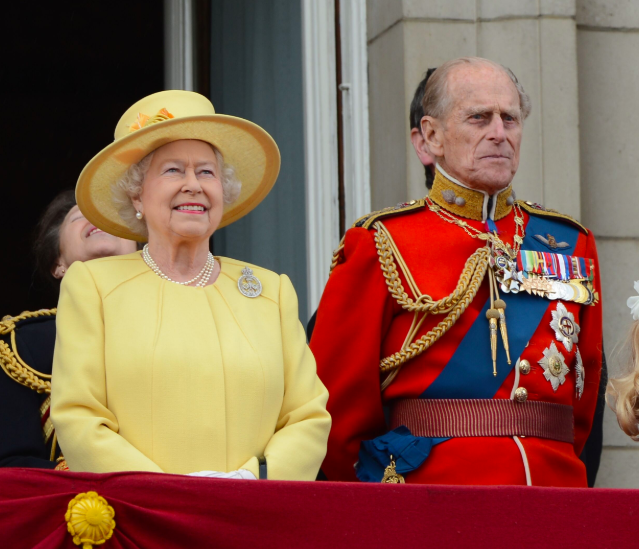 Queen Elizabeth opted for a bright yellow hat with a dress coat that was designed by Angela Kelly, along with a pearl necklace and diamond brooch.
11. The Queen at Meghan's Wedding
Her Majesty still stuck to bright colors and chose a bright lime green dress and coat by Stuart Parvin for Prince Harry's wedding. She also wore a green and purple hat that was designed by Angela Kelly.
10. Kate's Wedding Venue
Westminster Abbey, traditional place for weddings and funerals of the British monarchy, was consecrated #OnThisDay in 1065 - handy, as William the Conqueror was crowned there the following year. pic.twitter.com/BMmdIdBua6

— Mike Stuchbery 💀🍷 (@MikeStuchbery_) December 28, 2018
Middleton's wedding was hosted at London's Westminster Abbey, which included around 1,900.
9. Meghan's Wedding Venue
Markle and Prince Harry had a much smaller wedding in comparison, with a mere 800 people that were fit into St. George's Chapel in Windsor Castle.
8. Kate's Wave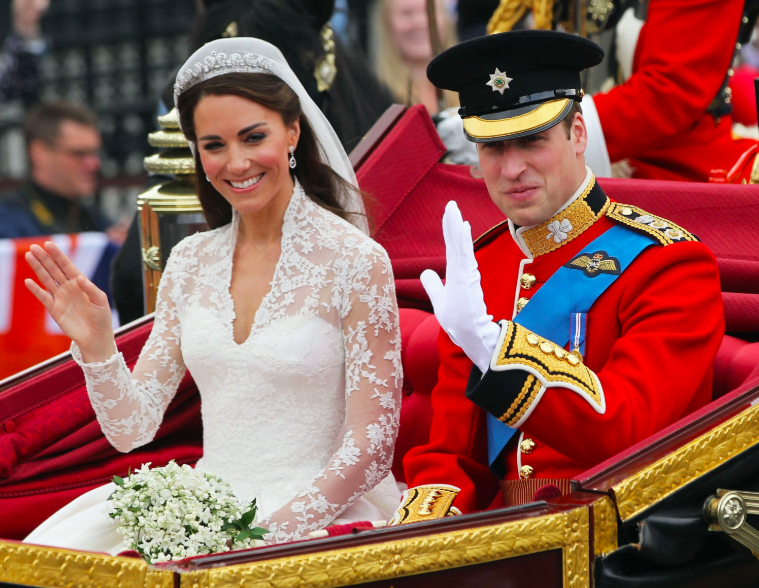 The newlyweds greeted their guests and well-wishers by waving to them from the balcony of the Buckingham Palace.
7. Meghan's Wave
The Sussexes didn't have the same chance as the Cambridges, since their wedding didn't happen in London, and weren't able to get a moment on the Buckingham Palace balcony. Rather, they waved and greeted their well-wishers on a 30-minute carriage ride through Windsor.
6. Kate's Wedding Cake
Want a wedding cake like Kate Middleton's? Her baker will make one for you: http://t.co/MgW1KbIRvI pic.twitter.com/LCh91wJ83M

— InStyle (@InStyle) June 29, 2015
Middleton and Prince William sought out the help of Fiona Cairns in order to make their wonderful, eight-tier cake that had many layers of traditional fruitcake.
5. Meghan's Wedding Cake
The Sussexes instead turned to Claire Ptak, from London's Violet Bakery. Their wedding cake incorporated lemon and elderflower, which was decorated with swiss meringue frosting as well as fresh flowers. And, rather than serving the cake traditionally in tiers, the couple decided to serve them as three separate un-tiered layers instead.
4. Kate's Getaway Car
What #smallbiz provided the biofuel for the Aston Martin at the Royal Wedding? #thesmallsquiz pic.twitter.com/N7q9OIwwoB

— The Small Awards (@TheSmallAwards) May 15, 2017
Prince William drove his new bride, Kate Middleton, to Clarence House from Buckingham Palace. He borrowed his father's, Prince Charles', navy blue Aston Martin. His brother, Prince Harry, took the decoration upon himself (with the help of some friends) and decorated the ride with balloons, streamers, and a license plate saying "JU5T WED."
3. Meghan's Getaway Car
The electric Jaguar E-Type from the royal wedding was engineered with Rimac. https://t.co/4M5md7txJ1 pic.twitter.com/KiZNTykaHt

— Road & Track (@RoadandTrack) May 22, 2018
Prince Harry opted for an undecorated light blue 1968 Jaguar E-Type Concept Zero, driving Meghan to the evening reception that took place in Frogmore Cottage.
2. Kate's Reception Dress
Royal Wedding Flashback! See Kate Middleton's 2011 Reception Dress Next to Meghan Markle's https://t.co/TjtKOGqyaX

— People (@people) May 19, 2018
Later into the night, Middleton switched into her second wedding dress, which was designed by Alexander McQueen. It was a stunning, white satin gown, which she paired with a white shrug.
1. Meghan's Reception Dress
Meghan Markle wears Stella McCartney dress to evening reception https://t.co/JfvYppnbyU pic.twitter.com/nKtfM9IgwB

— CNN Philippines (@cnnphilippines) May 20, 2018
Markle's reception dress was noticeably different. The Duchess opted for an off shoulder wedding dress, which was designed by Stella McCartney.
Although these two royal women always seem to marked as strikingly different, it seems like Kate and Meghan might have more in common than we think. Who's wedding was your favorite and why? Let us know in the comments below! And make sure to check out our related articles about the royals for the latest updates.
Sources: Town & Country Mag
Related: