The History Of Royal Debuts At Trooping The Color
The annual Trooping the Colour parade is one of the most anticipated events of the year for royal fans! Even though the tradition started forever ago - it really seems like ages since Prince Charles has made his annual appearance, waving dutifully at onlookers from the Buckingham Palace balcony - every royal family member has had to make their debut appearance at the event.
From Prince Charles's very first carriage ride that happened all the way back in 1951 to Meghan Markle's very first balcony wave from last year, we've compiled a list below to what the first times looked like for every royal. Also, we've left a cute little surprise involving one of our favorite princes at the very end! Hint: it has to do with Prince Louis and his dad - and trust us, it's super adorbs.
11. Meghan Markle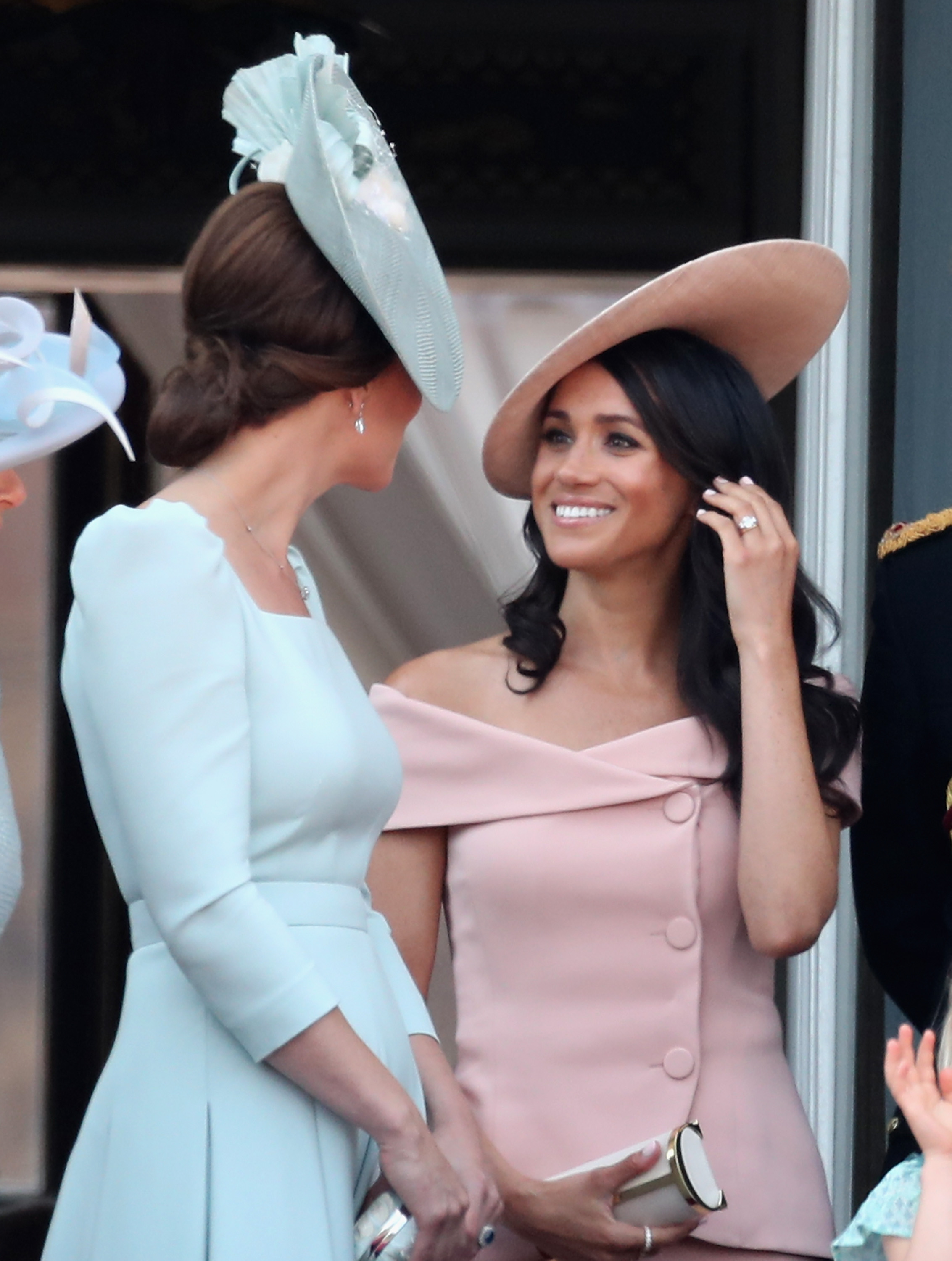 Markle made her first appearance on the Buckingham Palace balcony just a couple of months after marrying Prince Harry, as well as becoming an official working royal.
10. Princess Charlotte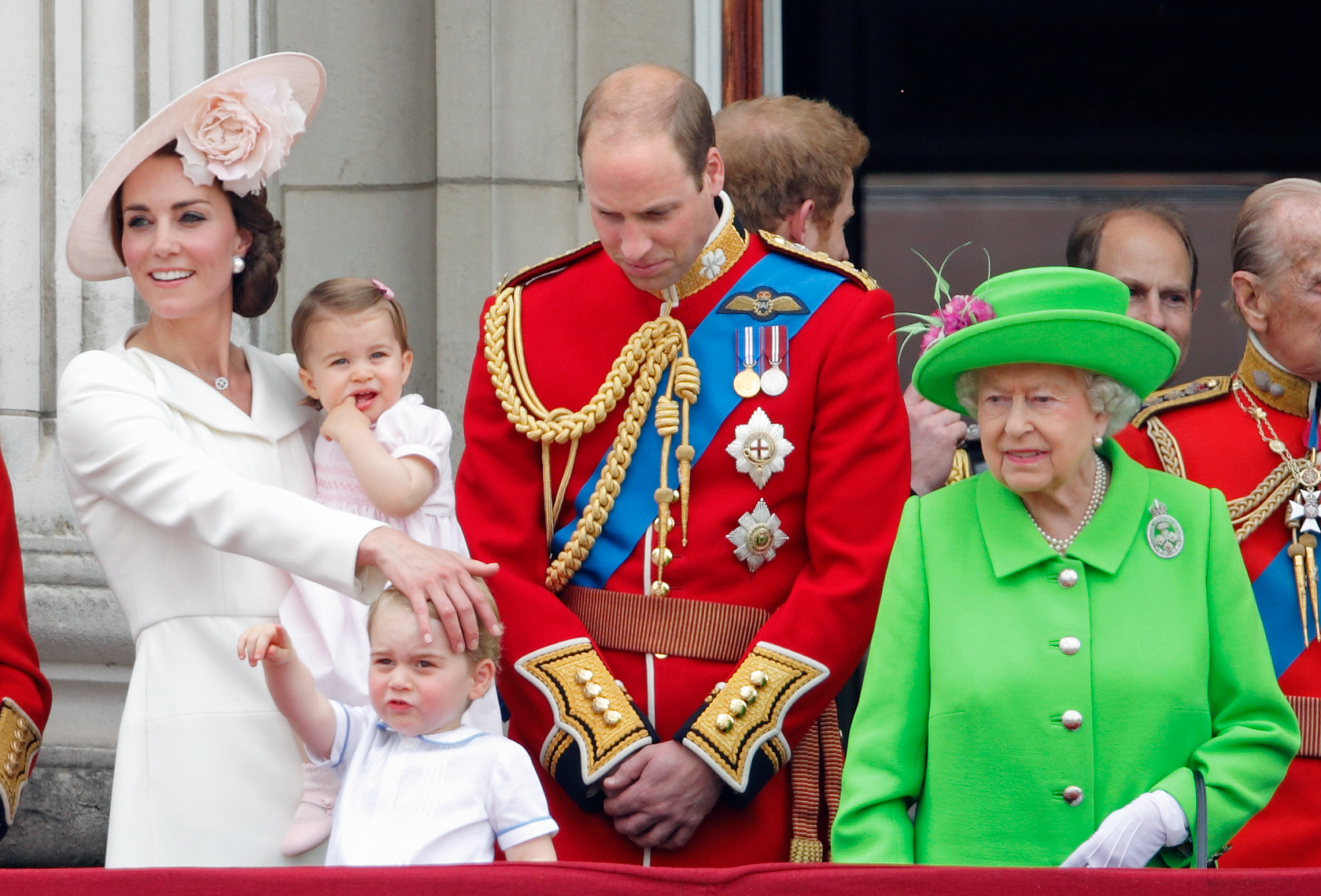 Our favorite little princess, Charlotte, made her debut on the balcony on June 11, 2016, right after celebrating her very first birthday in May.
9. Prince George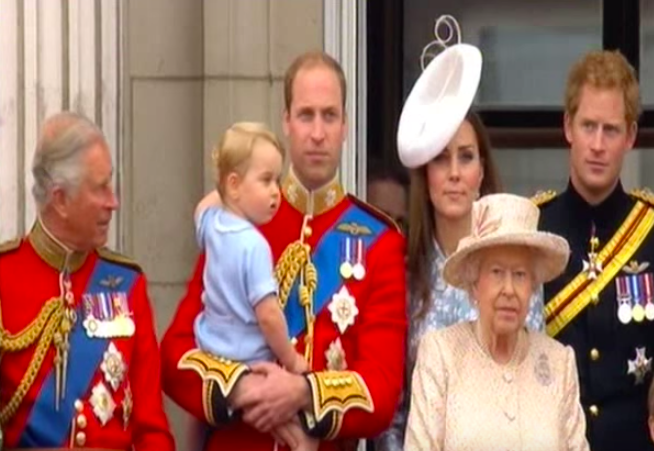 Prince George was still so tiny for the June 2014 Trooping the Colour (just a month shy of his very first birthday!), so the family made the decision to wait until the 2015 event.
8. Kate Middleton
See Kate Middleton's 2011 Trooping the Colour Debut 3 Days Before Meghan Markle Makes Hers! https://t.co/82gO7VA8OT

— People (@people) June 6, 2018
Kate attended her first parade in June 2011, after exchanging vows with Prince William in April 2011.
7. Prince Harry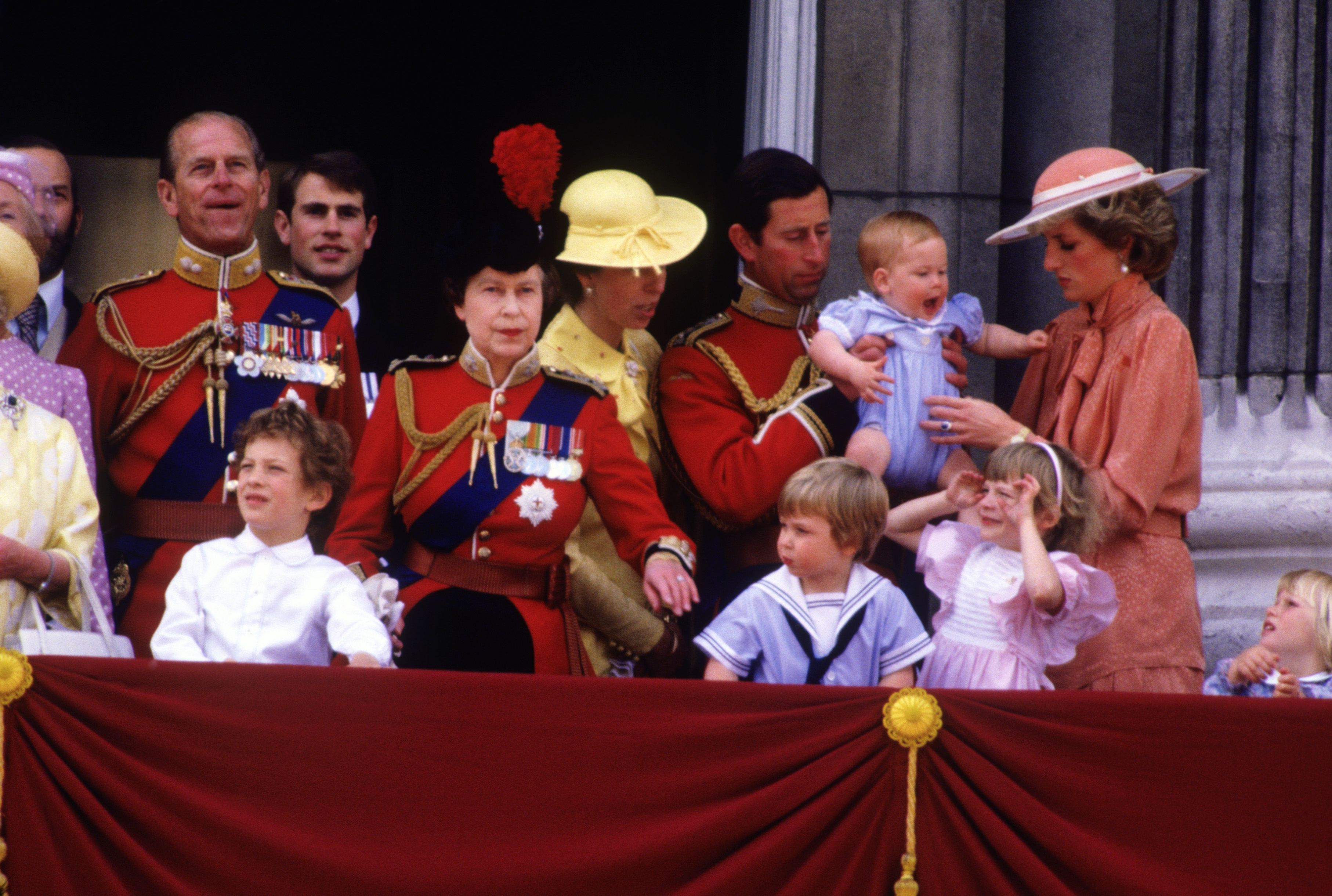 With Prince Harry's first balcony appearance in 1985, Princess Diana evidently had to play a supporting role!
6. Prince William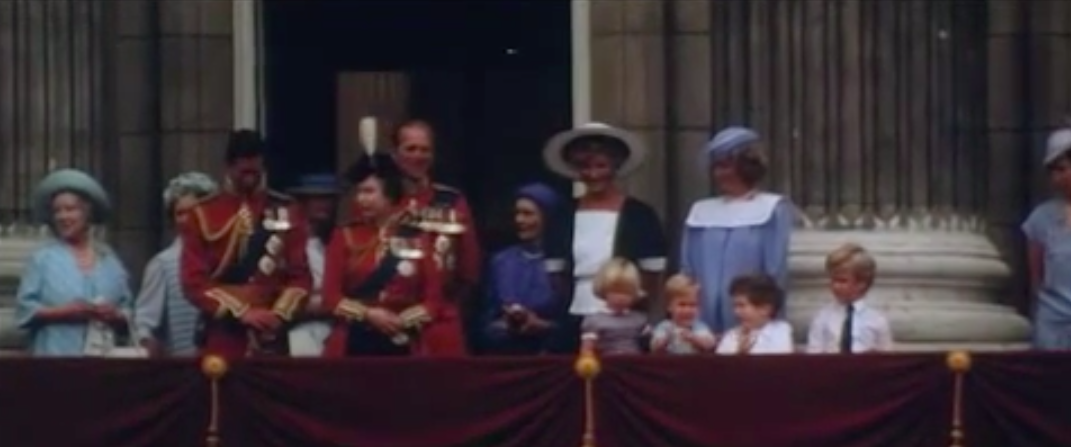 In 1984, Prince William attended his first Trooping the Colour event. The prince was only two years old at the time, so his father, Prince Charles tended to his tiny tot.
5. Princess Diana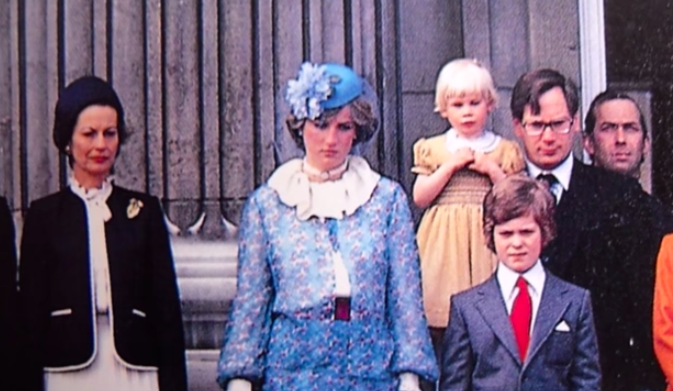 Lady Diana Spencer attended the annual parade for the very first time in July 1981 - ahead of her and Prince Charles' wedding.
4. Prince Edward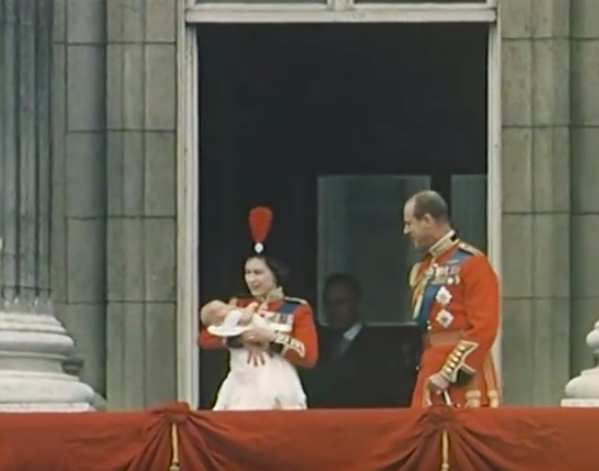 Prince Edward got a particularly early start with the annual tradition when Queen Elizabeth carried the months-old royal onto the balcony in 1964.
3. Prince Andrew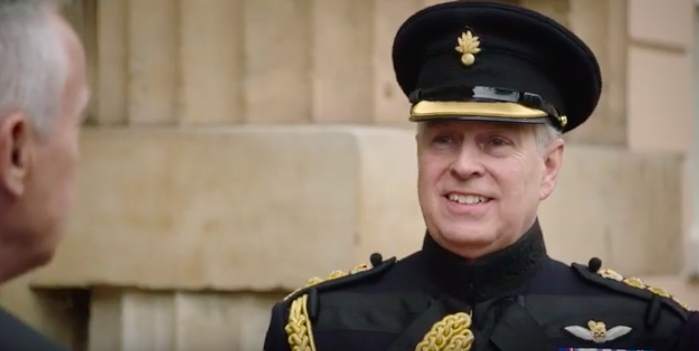 Prince Andrew made an, um ...  interesting balcony debut in 1961 by stepping out barefoot.
2. Princess Anne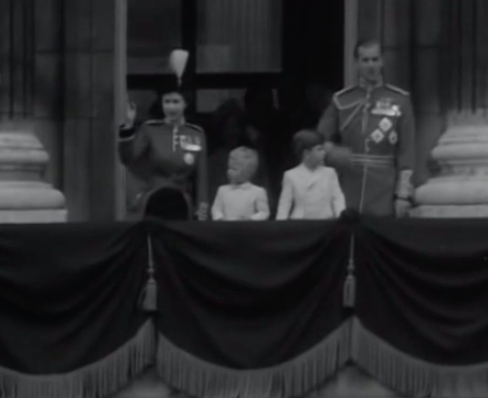 Princess Anne was a few months shy of two years old when went to her very first Trooping the Colour parade in 1953.
1. Prince Charles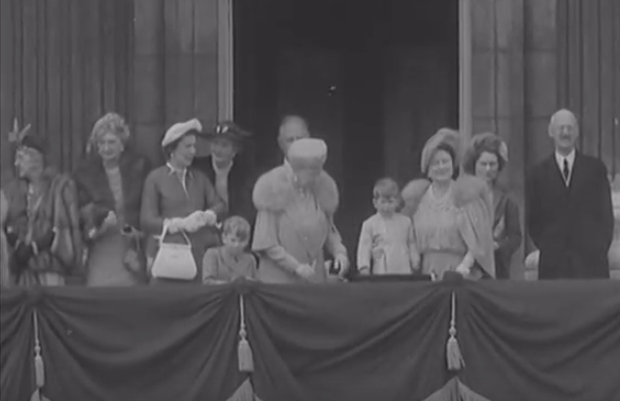 Prince Charles, who's been attending Trooping the Colour for what seems like forever, made his debut in 1951. As a matter of fact, it was eventful time for his mother, then-Princess Elizabeth, too. She was stepping into her father King George VI's role since he wasn't able to attend.
Now that we've seen our faves make their debut at one of the biggest royal events of the year, let's take a closer look at Prince Louis' adorable outfit similarities with his father, Prince William! Louis is obviously trying to keep the tradition alive, as we saw him recycle one of Prince William's and Prince Harry's old outfits on Saturday. Needless to say, the little prince looked absolutely adorable for his first debut, sporting the blue and white ensemble.
Prince Louis makes his Trooping the Colour debut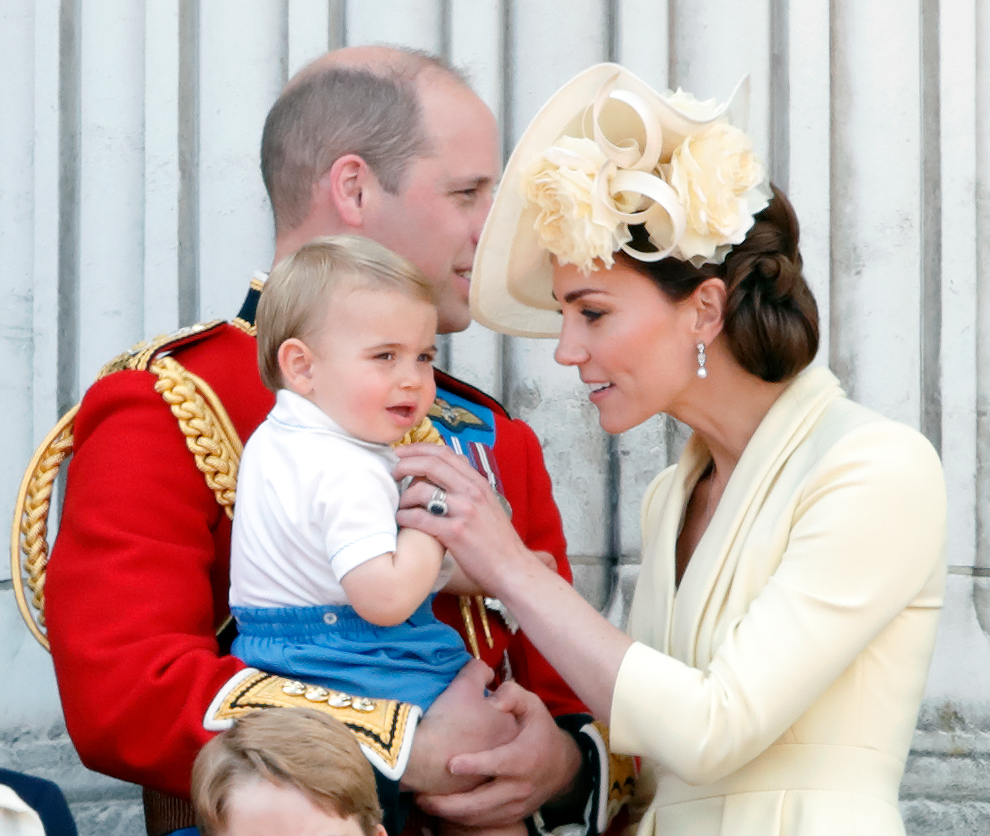 In 1986, Prince Harry wore the exact same outfit for his second appearance at Trooping the Colour! And, honestly, he looked just as cute as his nephew did. Princess Anne supported the tiny prince and held him on her lap, so the little royal can take in the views of all the people that were celebrating outside the palace. However, Prince William was the first one to wear blue shorts and white shirt, with a blue embroidery in 1984, for a trip to Balmoral with his dad, Prince Charles, and his late mother, Princess Diana.
This outfit looks familiar ...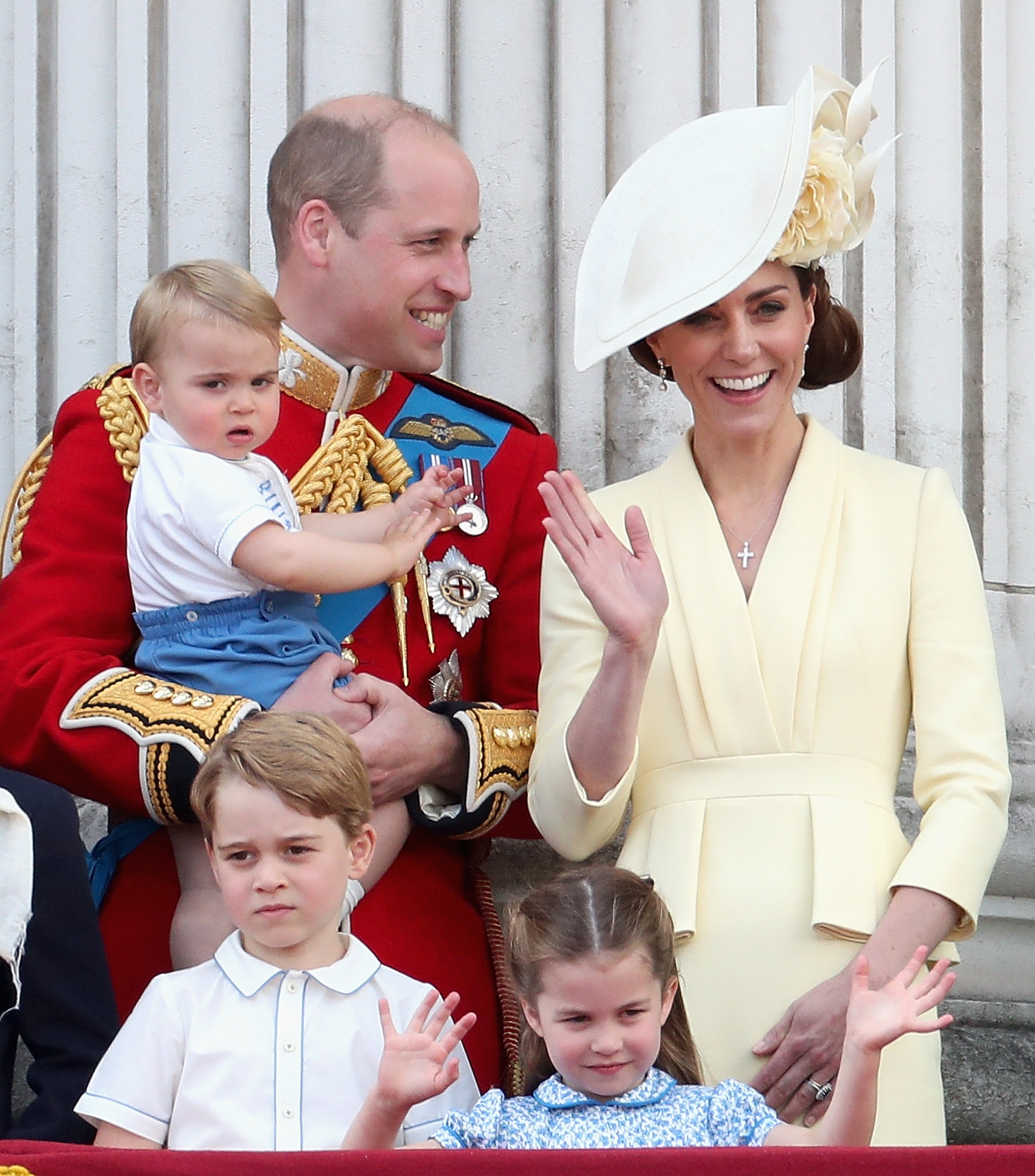 If you tuned in to the event, you'd know that Prince Louis' first appearance on the Buckingham Palace balcony was a massive success. The young prince looked absolutely mesmerized, watching the amazing RAF flypast. Meanwhile, Kate doted on her baby boy, and bounced him up and down in her arms, with Louis waving to the crowd and skies excitedly!
Prince Harry at his second Trooping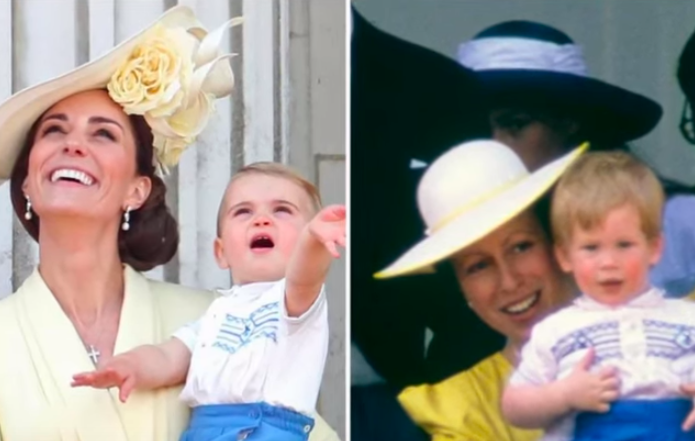 Louis was seen earlier in the day, looking out of a window, curiously watching his parents and the other royal family members come back to the palace after the carriage procession. The tiny prince's charmingly coordinated his white and blue outfit with Prince Charlotte's and Prince George's.
Prince William wore it first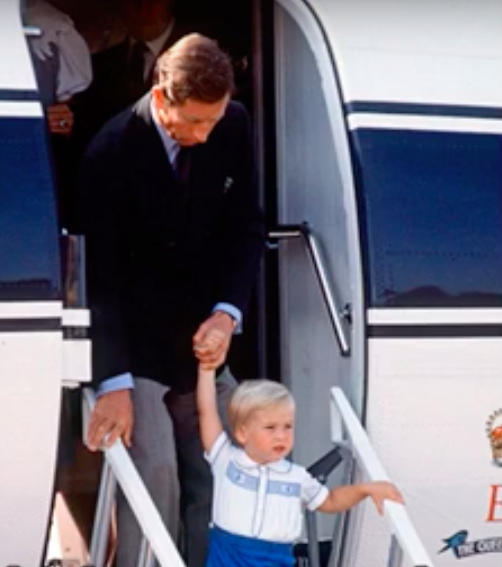 Because of his age, Louis was already expected to make his first debut at the Trooping parade this year. Princess Charlotte was 13 months old when she attended her first Trooping in 2016, meanwhile, George was almost two years old when he made his first debut! Clearly, that meant Louis time had come as well, aged at 15 months old.
The Queen's official birthday was celebrated in full force this year! Kate Middleton rode in a carriage alongside the Duchess of Cornwall and the Duke and Duchess of Sussex. Markle decided to take a break from her maternity leave with Archie and attend the big event as well!
And we loved every minute of it - from the carriage ride to Louis' adorable debut, the Trooping parade is truly an enjoyable sight to see. What did you think about this year's event? Share your thoughts in the comments!
Sources: Hello Magazine, Hello Magazine, Town & Country Magazine
Related: