Chances Kate Middleton Would Like To Go For Baby Cambridge No. 4
Prince Louis of Cambridge had his first birthday last April, and now there is a buzz going on that Duchess Kate wants to expand the household with a fourth child. To understand better why people are saying that, all you have to do is check this article. Plus, we're revealing the couple of hints Middleton has also given that make us believe she is looking forward to having more babies. Find out all the meat and potatoes here!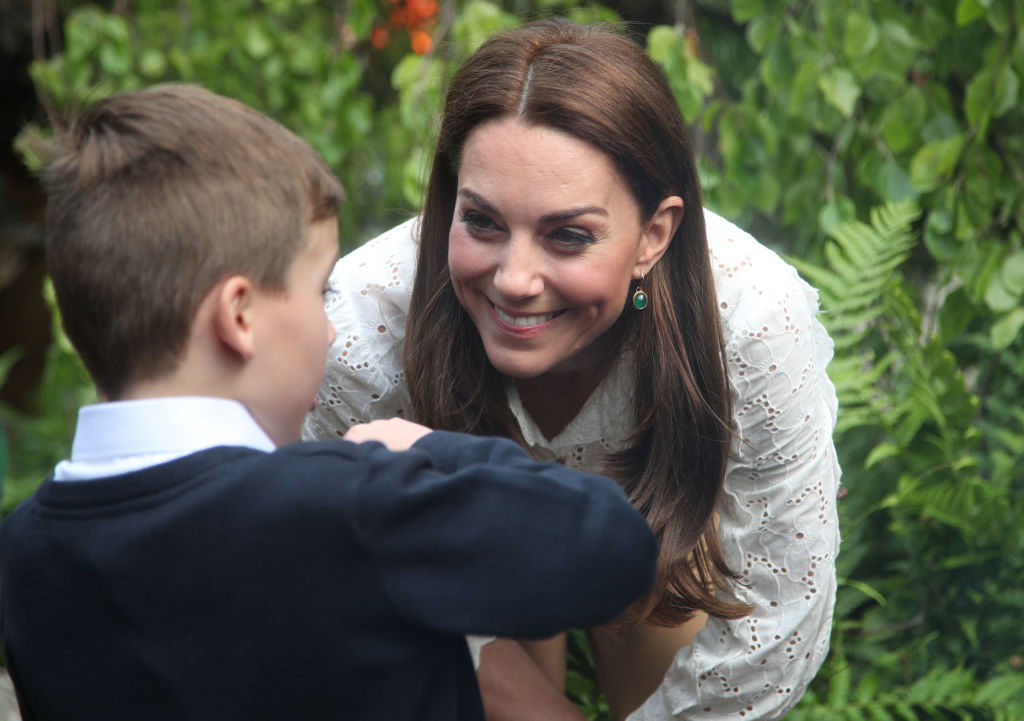 SOME GOOD REASONS TO BELIEVE IT'S TRUE
With three children, it seems that the Cambridge family is more than complete. However, now we have reasons to believe that the door on the idea of Wil and Kate expanding their brood cannot be closed yet. Some friends close to the Duke and Duchess have talked about it. 
By CheatSheet, one of William's pals unveiled, "He would love to emulate his grandmother and have four children, and he would be very happy if it were another girl." International Business Times also noted, "Catherine would like another baby." And you know, as the old saying goes, when there's smoke, there's a fire.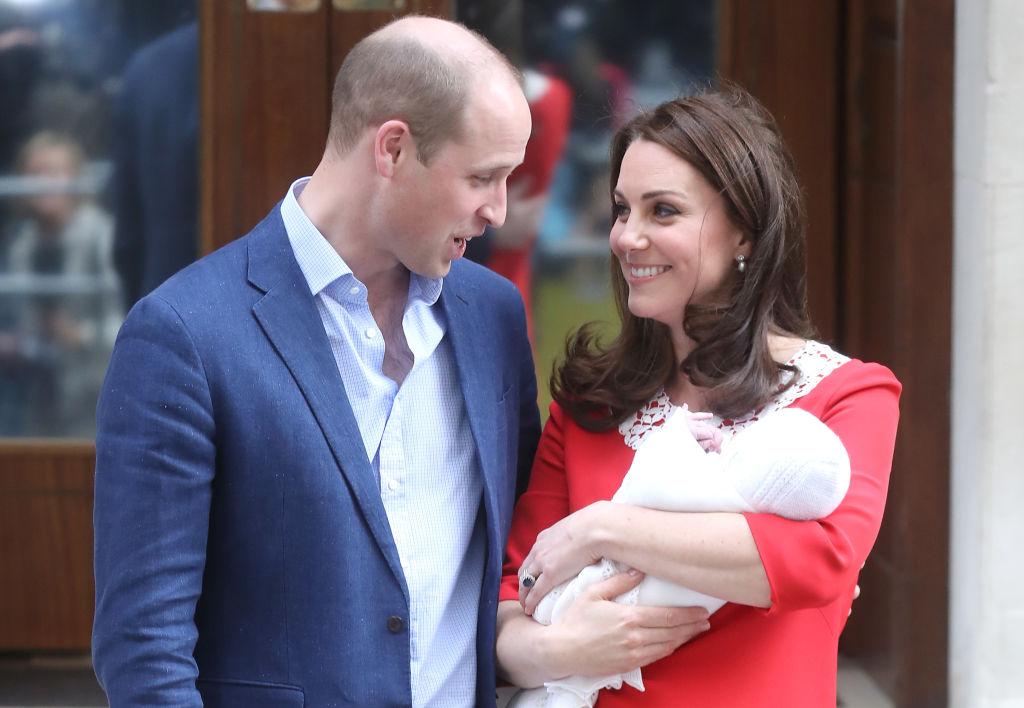 BUT WAIT... THERE'S A WORTH-NOTING DETERRENT
But producing heirs to the British thrones is not a piece of cake. In fact, for the Duchess of Cambridge, it has been harsh and painful. As you might remember, Kate suffered from hyperemesis gravidarum, which in other words means that she underwent severe morning sickness during her three pregnancies. 
This bad experiences could prevent her from going through the ordeal a fourth time, or at least that's the opinion of John Haley, a landlord of the Old Boot pub who attended the Cambridge wedding in 2011. He told PEOPLE, "I can't imagine Kate will want any more given the ordeal that she goes through every pregnancy. I should think that three children are enough." 
The Duke and Duchess of Cambridge are pleased to share a new photograph of their family.

The photograph, taken by Matt Porteous, shows The Duke and Duchess with their three children at Anmer Hall, and features on Their Royal Highnesses' Christmas card this year. pic.twitter.com/6XqCMlhLi8

— Kensington Palace (@KensingtonRoyal) December 14, 2018
FIGHTING OBSTACLES
But despite the hardship that having a child might imply for the Kate, it appears that she's willing to do it anyway. Another insider told Daily Mail that she loves kids and is prepared to put herself through one more pregnancy although they had been complicated by severe morning sickness in the past.
Other insiders told New Idea that the mother-of-three might get encouraged to have another baby because of the bond George and Charlotte have formed. Reportedly, she would love to give baby Louis a sister that is closer to his age. There's nothing better than a playmate, right? 
"I really hope that this woodland that we have created really inspires families, kids and communities to get outside, enjoy nature and the outdoors, and spend quality time together." — The Duchess of Cambridge #RHSChelsea pic.twitter.com/R6NoMiA32k

— Kensington Palace (@KensingtonRoyal) May 19, 2019
AND KATE ALREADY GAVE US A HINT
And after months of speculations, Middleton finally addressed the issue during a walkabout in Ballymena, Northern Ireland earlier this year, as per Express' report. After meeting an adorable five-month-old boy called James Barr, Middleton told his dad, Alan Barr, "He's so diddy; it makes me very broody."
The latter word that Kate let slip means to be contemplating, feel moody, or ready to have children. Alan then boldly asked her about a baby number four, to which Duchess Kate cheerfully responded with a laugh, "I think William would be a little worried."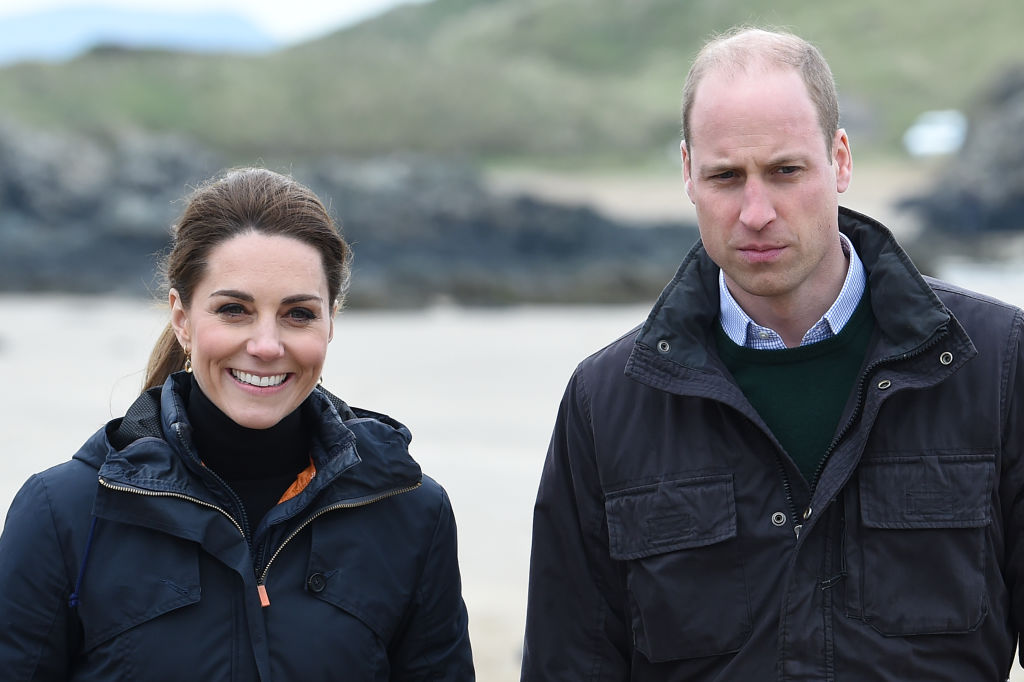 And now that the new Sussex parents welcomed their first child, the Cambridges might also get some inspiration from there. The source reported Kate claiming that it was such a special time. Louis and Charlotte just had their birthdays in April, so she said spring was in the air and that it was a great stint of the year to have a baby.
BUT COULD IT BE THIS YEAR? 
Therefore, the intention of a fourth baby isn't off the table. But to determine when it could happen, it's essential to consider the conditions for a safe pregnancy, which means that Middleton might postpone the plans to some time in 2020. The World Health Organization advises females to wait 24 months between pregnancies.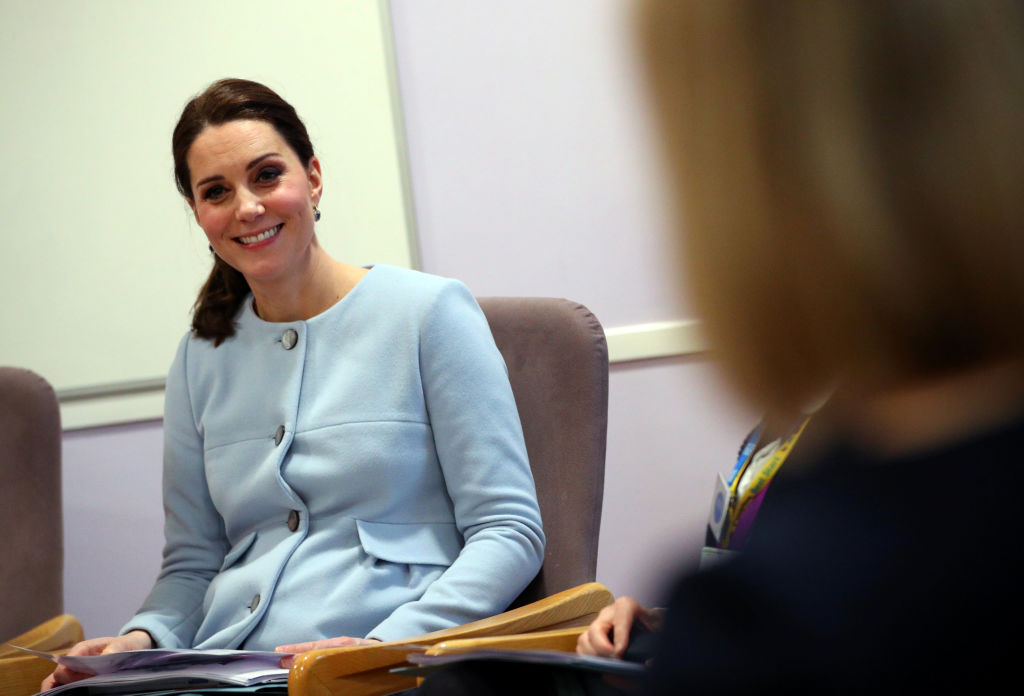 This is in order to diminish the risks of perinatal problems or adverse maternal outcomes. "Though 24 months is recommended, the studies also state that a period of 18 months is also fine and carries fewer risks as well." So, if the Duchess follows that suggestion, she has to wait until October 2019 to be with child. 
But of course, it is worth noting Middleton's gravidity record. Catherine did not wait the advised 24 months when it was time to conceive Charlotte. The Princess was born just over 21 months after her eldest brother. Meanwhile, Louis arrived a bit before his sister's second birthday, according to the International Business Times. 
The Duchess of Cambridge is a strong advocate for the proven benefits the outdoors has on physical and mental health, and the positive impact that nature and the environment can have on childhood development in particular. #RHSChelsea pic.twitter.com/MJPmbVkmIC

— Kensington Palace (@KensingtonRoyal) May 19, 2019
PEOPLE ARE ALREADY BETTING ON A NEW ROYAL BABY 
Although Middleton hasn't confirmed or denied the rumors, a flurry of bets has already sparked. As Express reported, bookies Betfair's odds are at 7/2 for the Duke and Duchess of Cambridge to have one more child. Katie Baylis, Betfair's spokeswoman, stated: 
"The Duke and Duchess of Cambridge have warmly welcomed the new arrival, and now there is speculation that the little royal may have got the couple feeling broody again. We make it 7/2 that Kate and William will have a fourth baby which would excite royal fans who can't get enough of royal babies."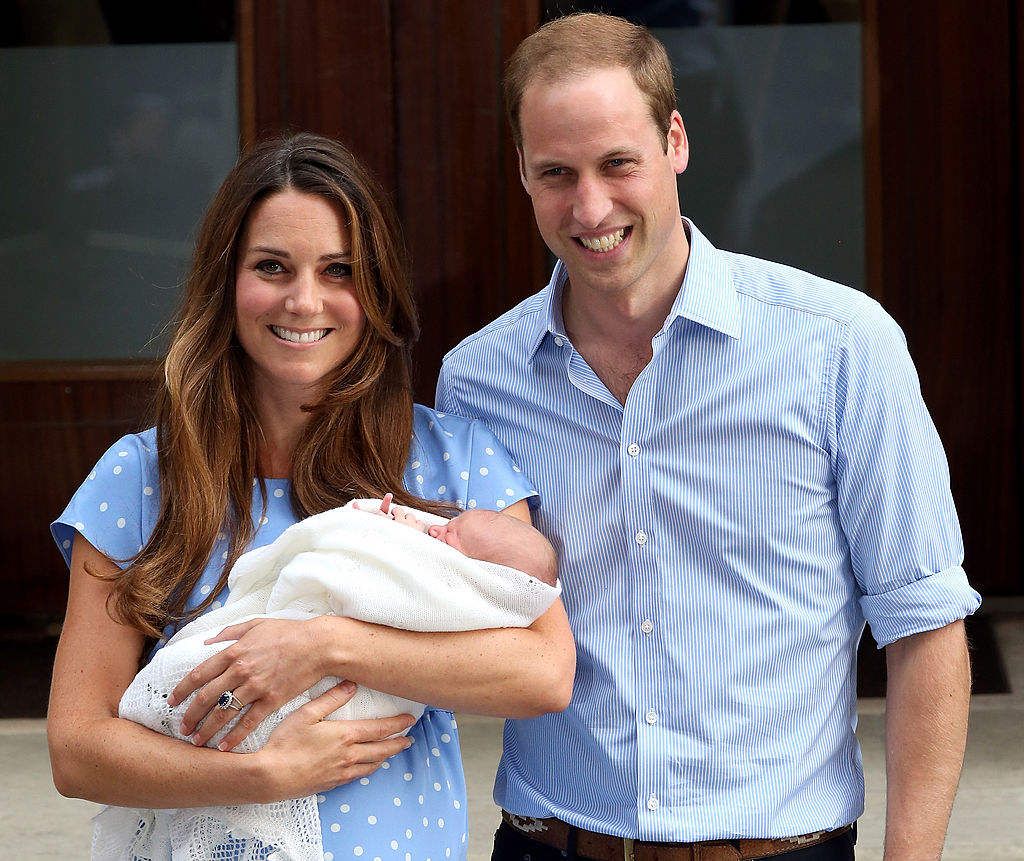 A DOUBLE PURPOSE
You're right, Katie! There are never enough royal children! And it's also possible that a new high-born kid could be beneficial for Wil and Kate. As you might know, Prince William recently created a stir when some rumors started to circulate about a possible affair. Could it be the beginning of the end?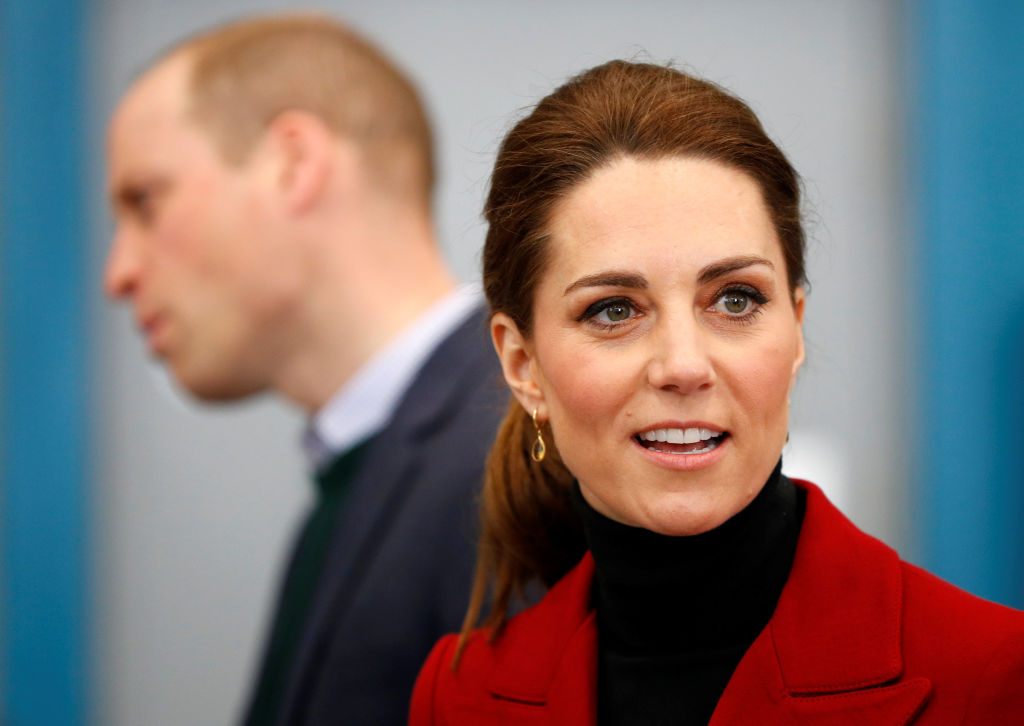 Cosmopolitan explained that the buzz involved the second in line to the throne with the Marchioness of Cholmondeley, a former model called Sarah Rose Hanbury. Although the rumors have been put to rest, a new member in Kate and William's family might assure fans their bond is as strong as ever. 
Besides, CheatSheet asserted that Kate allegedly wants to steal some of the publicity surrounding Meghan, Harry, and Archie by announcing a new pregnancy as soon as possible. Of course, there's no need to explain how positive that would be for media exposure. Plus, let us not forget the bad press Kate has received because of the alleged feud with Meghan. A new child could help here as well!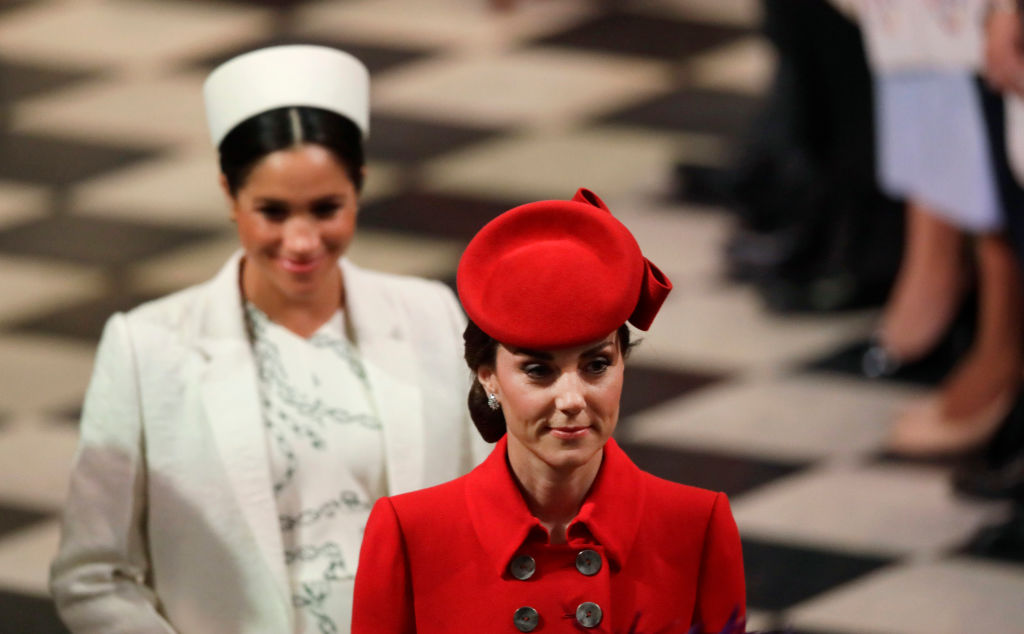 Sadly, we can only wait for an official confirmation of Middleton's fourth pregnancy, but the idea already seems very thrilling! Do you think William and Kate should have another heir to the throne? Tell us your opinion in the comment section down below.
Source: International Business Times, CheatSheet, Daily Mail, PEOPLE, Express, Cosmopolitan, The World Health Organization, New Idea, CheatSheet
Related: