Kate Middleton's 'New' Diamond Cross Scrutinized by Eagle-Eyed Royal Fashion Expert
Kate Middleton's elegant look for Trooping the Color was most distinguished by a diamond necklace that appeared to be brand new — but was it? 
The Duke and Duchess of Cambridge were front and center for the annual celebration of the Queen's birthday. It included hundreds of military personnel, horses and several musicians.
One of the more exciting parts of the event was the Royal Air Force flypast. When the royal family stepped out onto the balcony to see, fans noticed something about Middleton's jewelry. Photos are found below. 
The duchess wore a cream-colored Alexander McQueen dress with an inset waistband that made it look like a suit. The v-neck was fitted with a double collar that ended at the waist.
She matched the outfit with a Philip Tracy hat which we saw at the royal wedding for Prince Harry and Meghan Markle last year. The duchess also accessorized with a Buttery Box Clutch. 
What stood out was Middleton's jewelry. Apart from the meaningful Bahrain pearl and diamond drop earrings from the queen, the duchess debuted a different cross pendant necklace.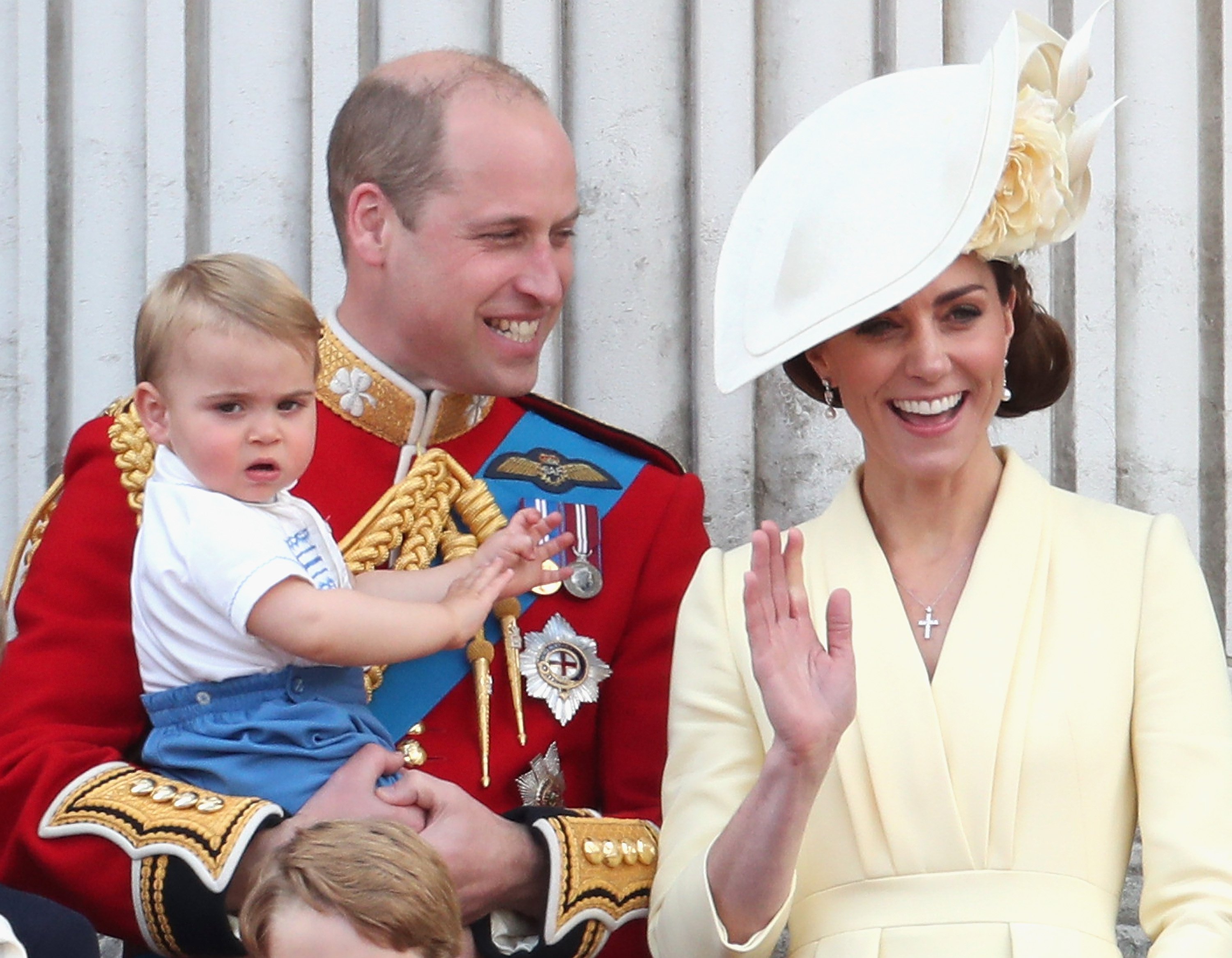 We're not sure if it's new because of changes made to an old one she wore, or if it's a whole brand new piece, but the piece was reminiscent of the same crucifix Middleton wore several times in the past. 
The old pendant featured a Christian cross with diamonds all over and a regular loop for the chain to pass through. On the other hand, this one was styled with a diamond bail — which holds the pendant to the chain — allowing it to stay centered on the duchess' chest. 
The single additional diamond bail that differentiates Middleton's old necklace from the new gave many a reason to believe that she simply enhanced and updated the older piece.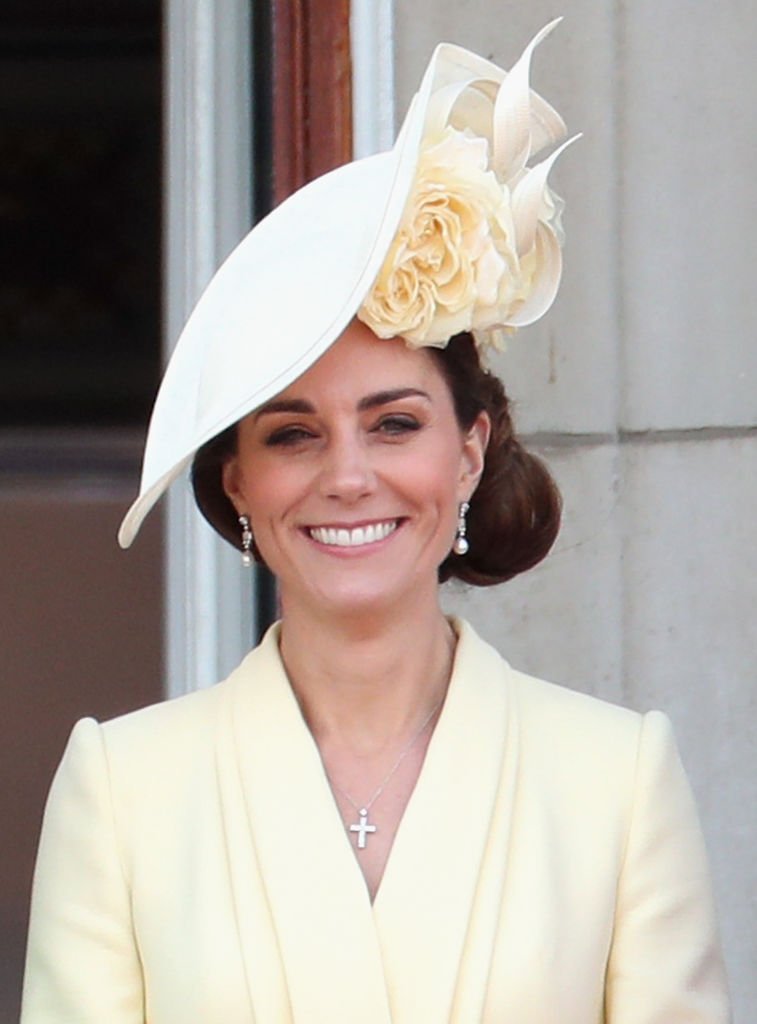 Arabel Lebrusan, who has her own jewelry brand of the same name, said it was "a simple way to transform an old piece to make it more contemporary."
Of course, if the piece is a new one, it wouldn't be a surprise if the duchess wanted to expand her jewelry repertoire. This year, she expanded the Cambridge family's attendance at the event by adding Prince Louis, one.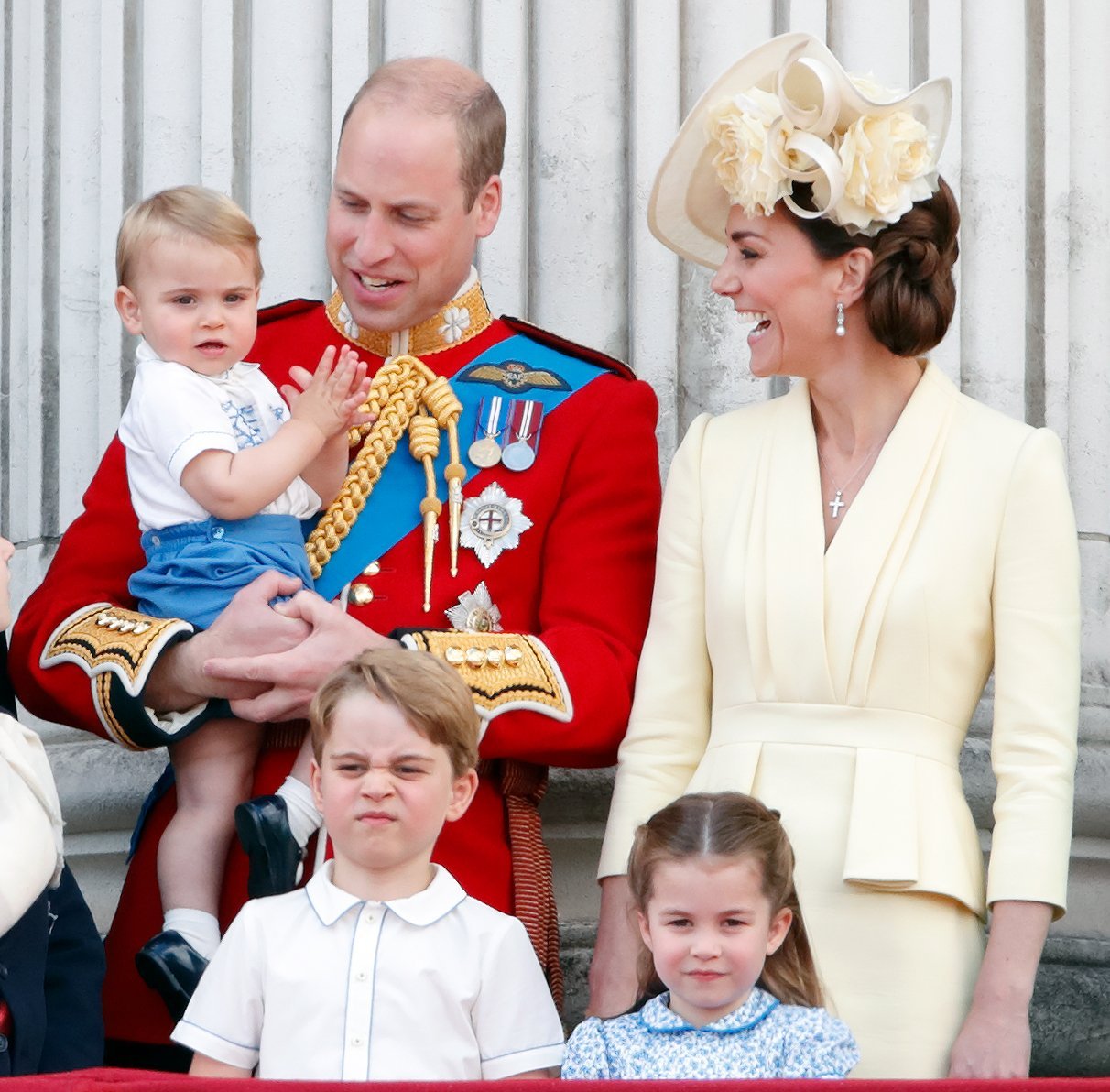 Prince George, five, and Princess Charlotte, four, made their usual appearance as well. However, Prince Louis' baby habit has never before been practiced by his siblings in public.
The young prince sucked on his thumb as he was on the balcony for Trooping the Color. A typical habit of babies, but one which we never witnessed in George or Charlotte.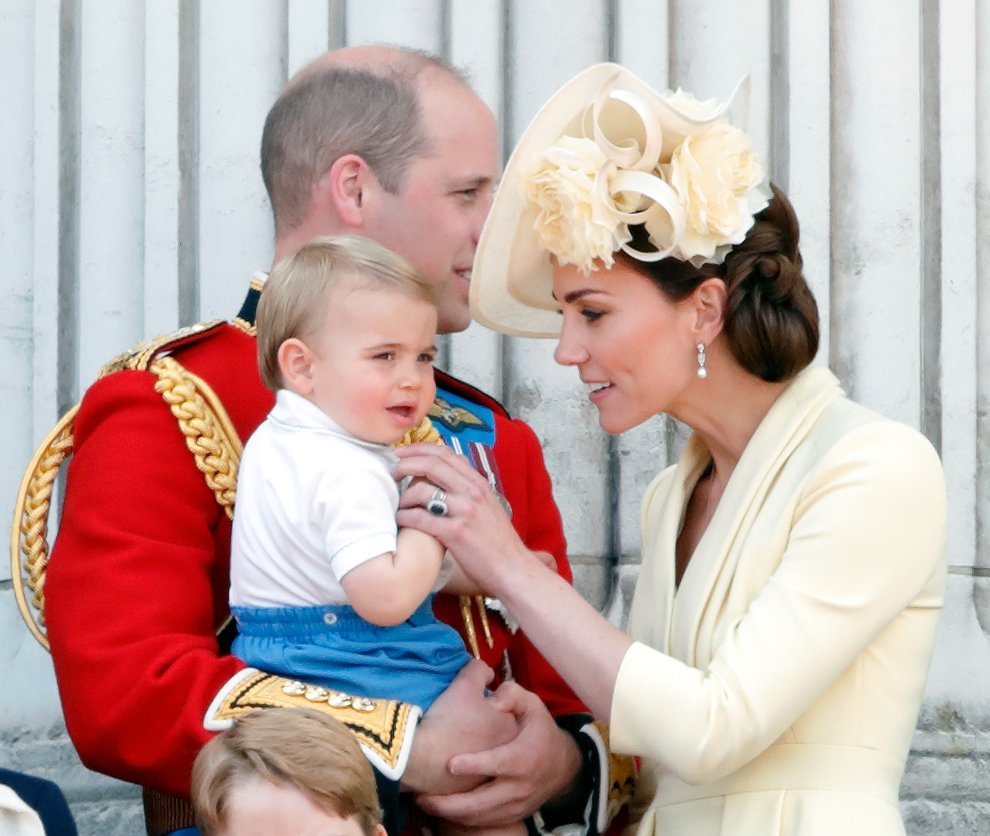 Middleton smiled as she gently removed Louis' thumb from his mouth as he sat in his father's arms. Luckily, the young one obeyed right away and then focused on the flypast, a welcome distraction.