Why Queen Elizabeth Has Two Birthdays And Which One Is More Important
As far as jobs go, the Queen of the United Kingdom is quite an unusual one. There are a lot of challenges that come with this position, such as relentless media attention, a life-long duty to serve the public, wrist cramps from excessive waving, etc. However, the perks of this job are equally grandiose.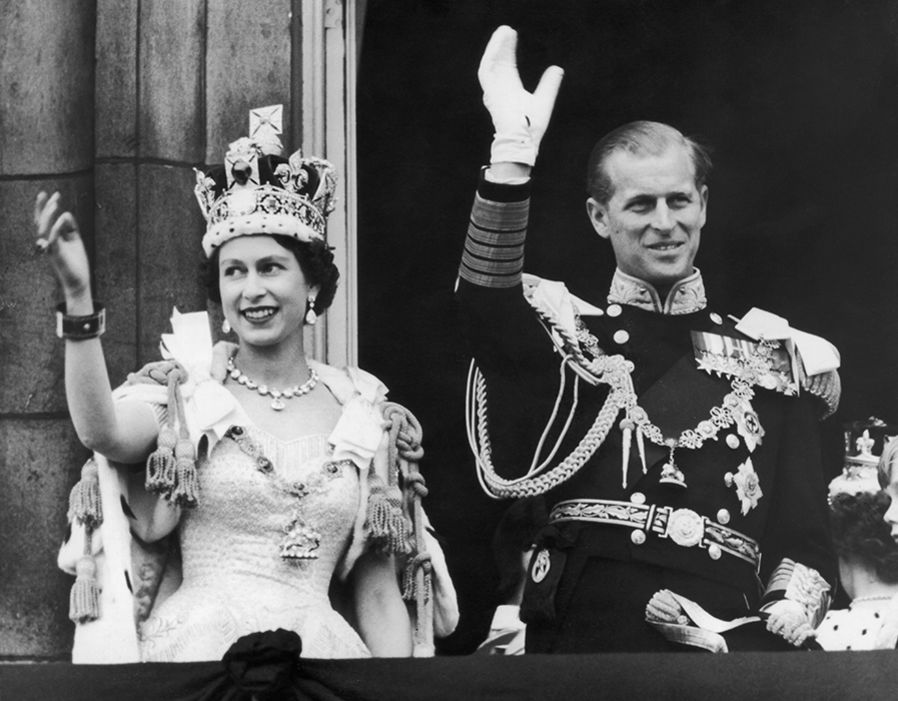 Other than having your face on every banknote and coin (which must be an interesting experience if, that is, monarchs handle their own change when buying the groceries), being Queen or King of the United Kingdom means celebrating your birthday twice every year. It is, in fact, a centuries-old tradition that has a very practical reason behind it. Find out why below!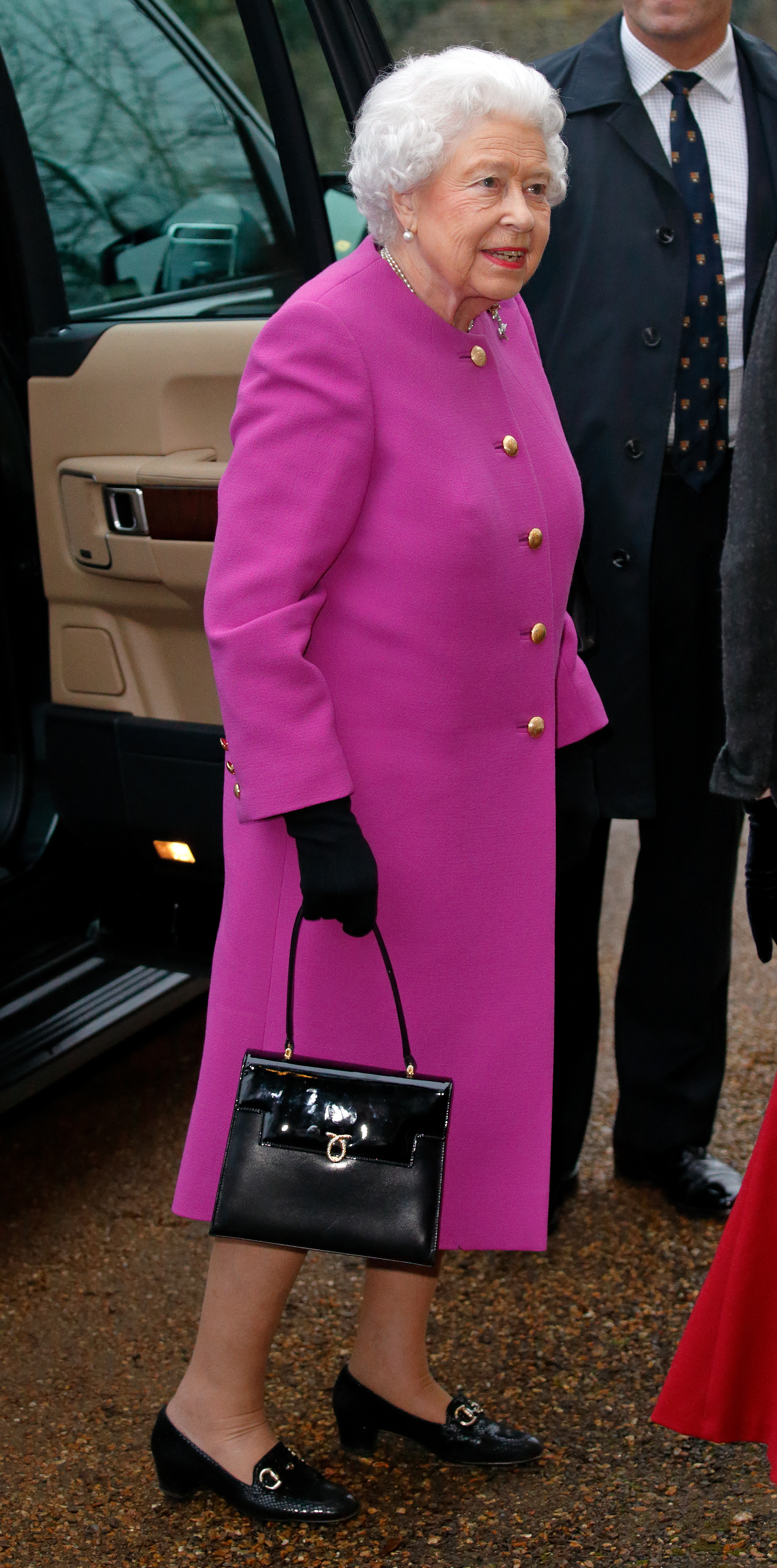 WHY TWO BIRTHDAYS? 
According to TIME Magazine, the royal tradition of monarchs celebrating two birthdays every year dates back to 1748 when the throne was occupied by King George II. He was born in November, which is not a month that is famous in Britain for blue skies and sunshine. In order to guarantee warm, sunny weather, King George decided to move his birthday bash to the summer, and combine it with the annual military parade. This day is now celebrated on the second Saturday of June, a British holiday that is known as Trooping the Colour.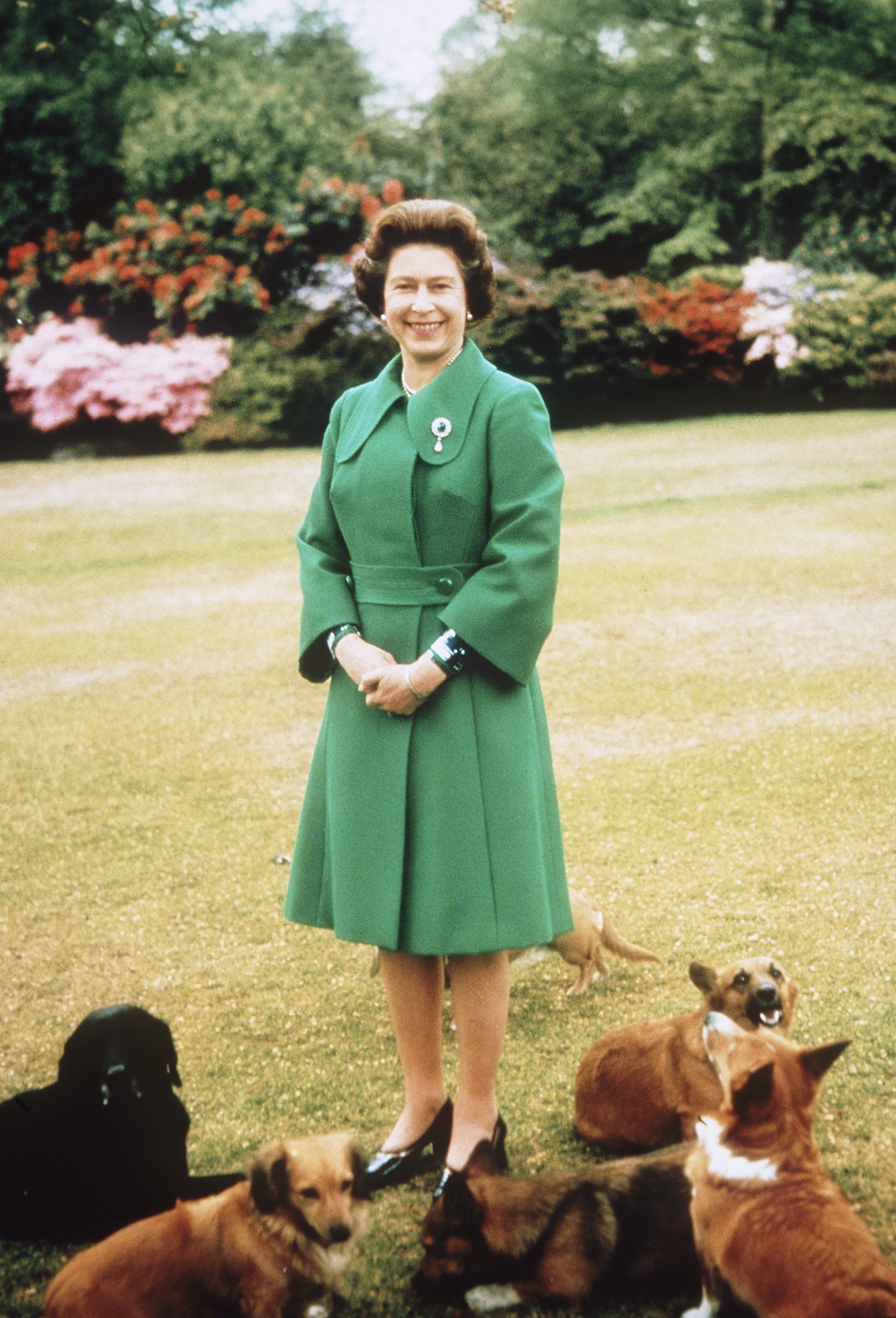 Ever since George was savvy enough to reschedule his birthday 270 years ago, subsequent heirs to the throne have decided to continue the tradition of having a real and an official birthday. Even Prince William, whose birthday is in high summer, would probably still keep the official celebration on the date it already falls. I mean, who wouldn't want two birthdays a year? Especially since being a monarch you get a little bit more than a cake and a pair of socks from your Auntie. We're talking flybys and processions galore. We'll get more into that later.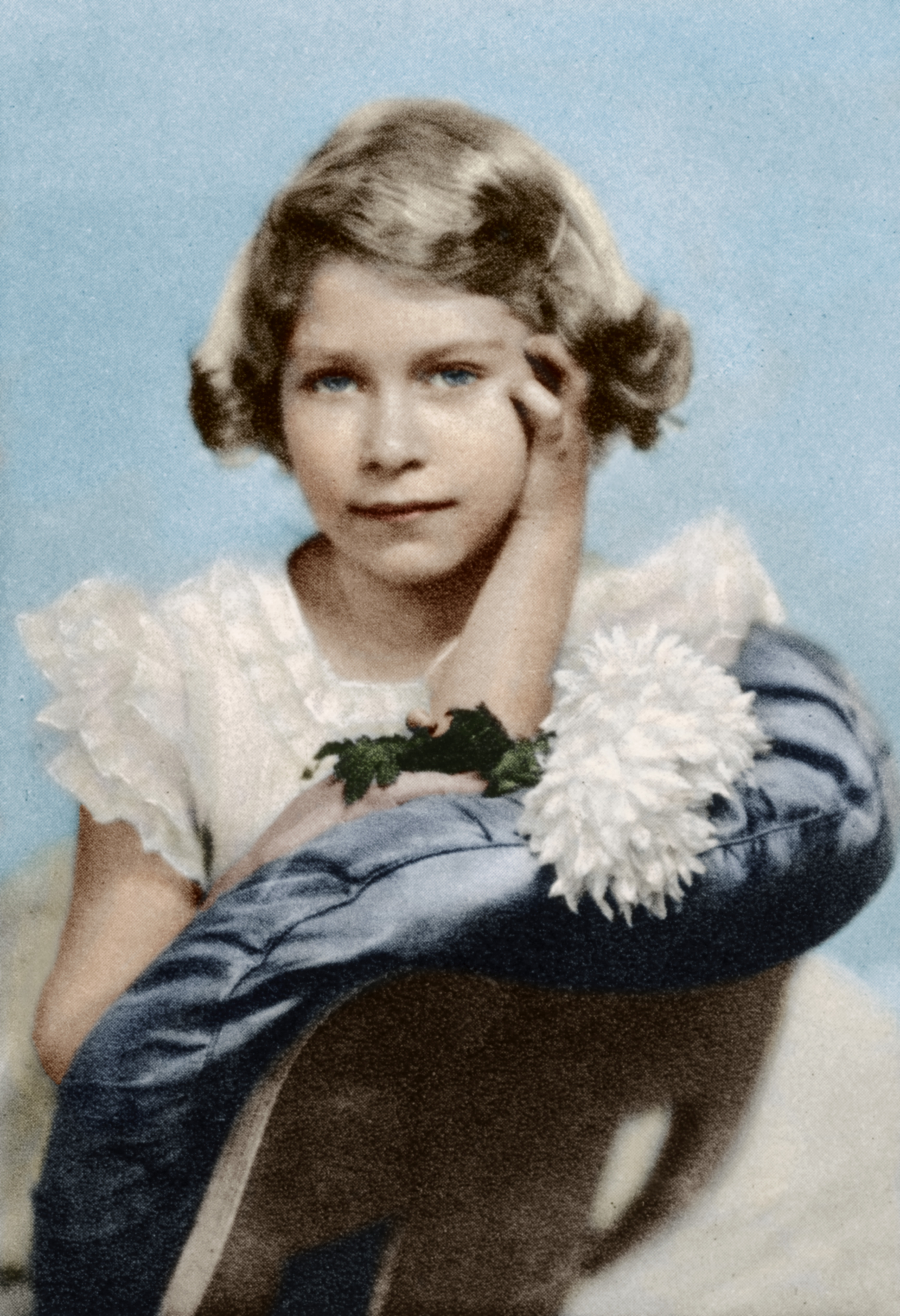 THE REAL BIRTHDAY 
Elizabeth Alexandra Mary Windsor was born on April 21st, 1928 to the Duke and Duchess of York, who later became King George VI and Queen Elizabeth. Following the death of her father, she ascended the throne in 1952. This meant, as per royal tradition, that she suddenly acquired an official birthday. Score! It is reported that the Queen prefers an intimate gathering for her real birthday, perhaps having some close friends and family around for tea and cucumber sandwiches. Nevertheless, the day does not pass without some fanfare (literally). The occasion is marked by public gun salutes at midday.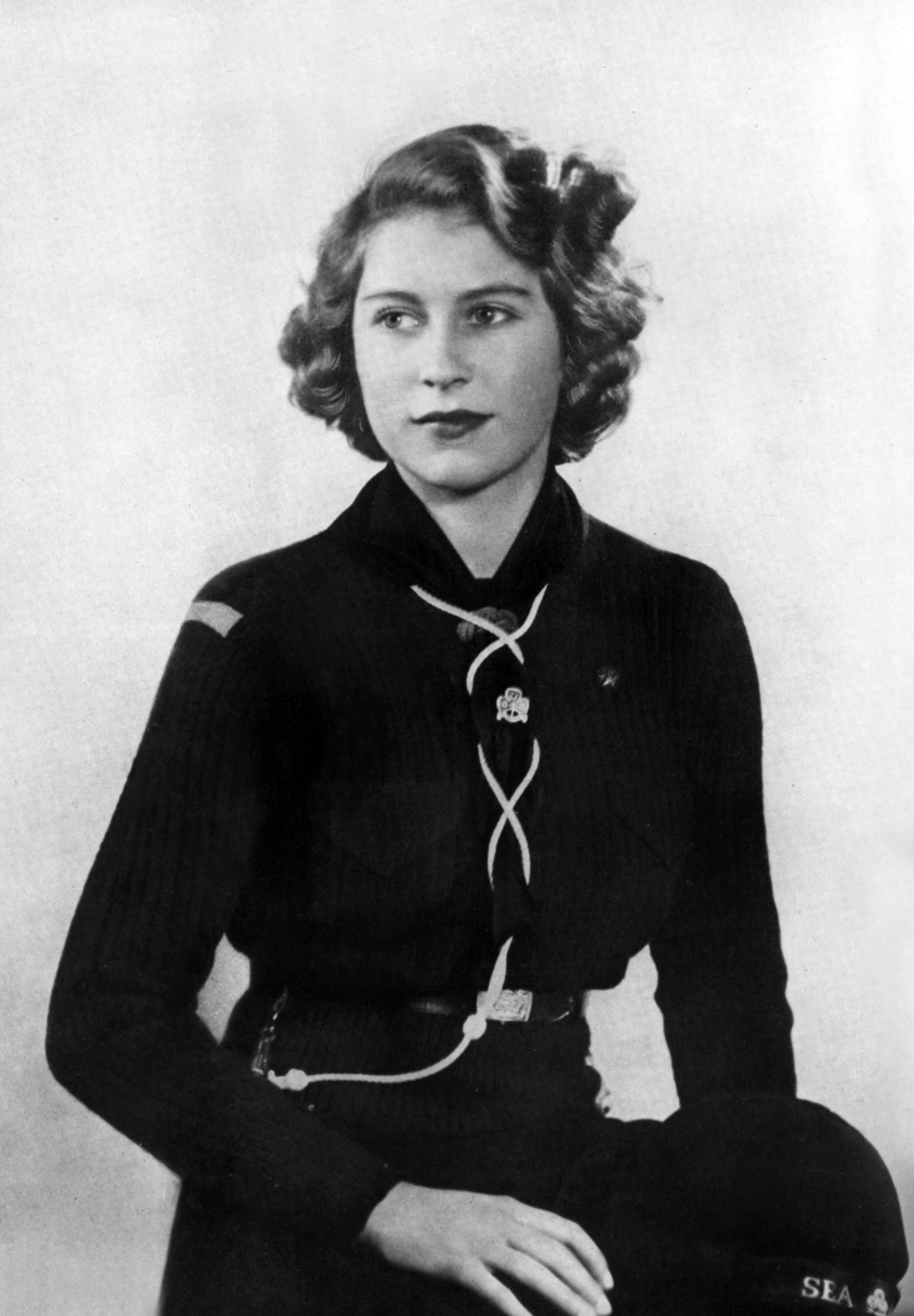 According to Showbiz Cheat Sheet, in Hyde Park, there is a 41-gun salute, in Windsor, a 21-gun salute, and at the Tower of London, a 62-gun salute. Talk about making a racket! Back in 2006, on her 80th birthday, Her Majesty also did a walkabout on the streets outside of Windsor Castle to meet her adoring fans. This must have been a real once-in-a-lifetime event, especially since you're lucky enough to even catch a glimpse of the Queen from the Palace Balcony once or twice a year. But in 2016, for her 90th birthday, she went even further, arranging a 4-day celebration in May with over 1,500 riders and performers.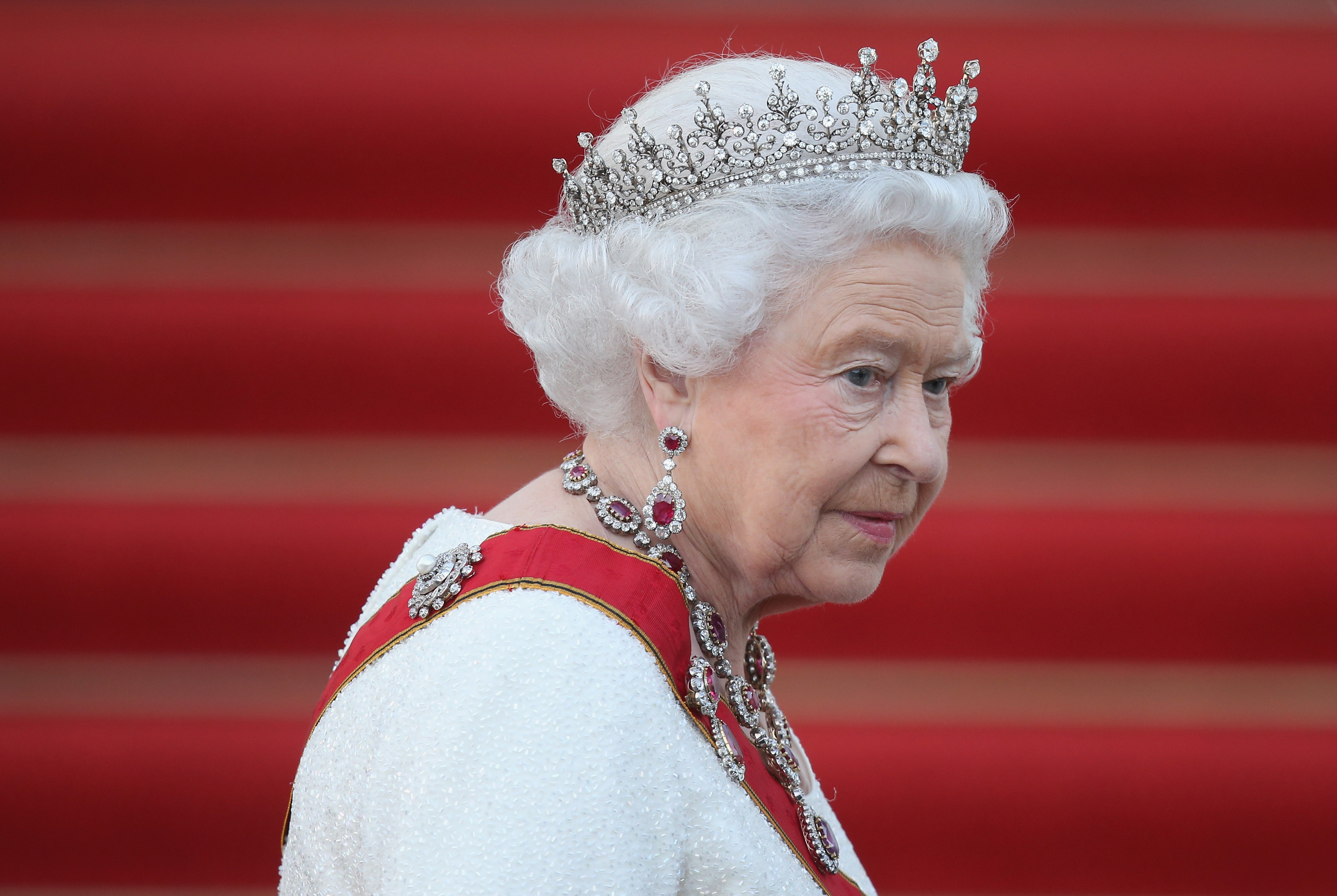 The Royal Family have also been known to throw some major shindigs for Her Majesty. For example, for her 92nd birthday, she had a concert at the Royal Albert Hall with performances from big names such as Kylie Minogue, Sting, and Sir Tom Jones. At the same event, Prince Harry announced the launch of the Queen's Commonwealth Trust, a charity to support young leaders around the commonwealth. That's quite the present to give to your granny on her birthday! 
TROOPING THE COLOUR
The Queen's official birthday is celebrated on a day known as Trooping the Colour. Now, this curious name has more to do with the military aspect of the day than with Elizabeth's birthday celebration. According to the BBC, the flags representing each regiment of the British army were previously called 'colours'. Each flag has its own design and symbol, such as an eagle or a knife. These flags were so that soldiers could easily find their unit when out fighting on the battlefield. It was very important that everyone could recognise these flags, so soldiers were regularly instructed to display them.
'Trooping' is when officers march up and down in front of the troops waving their flags ('colours') to show everyone which flag belongs to which regiment. So not only is this day a celebration, but it also has a special function dating back hundreds of years.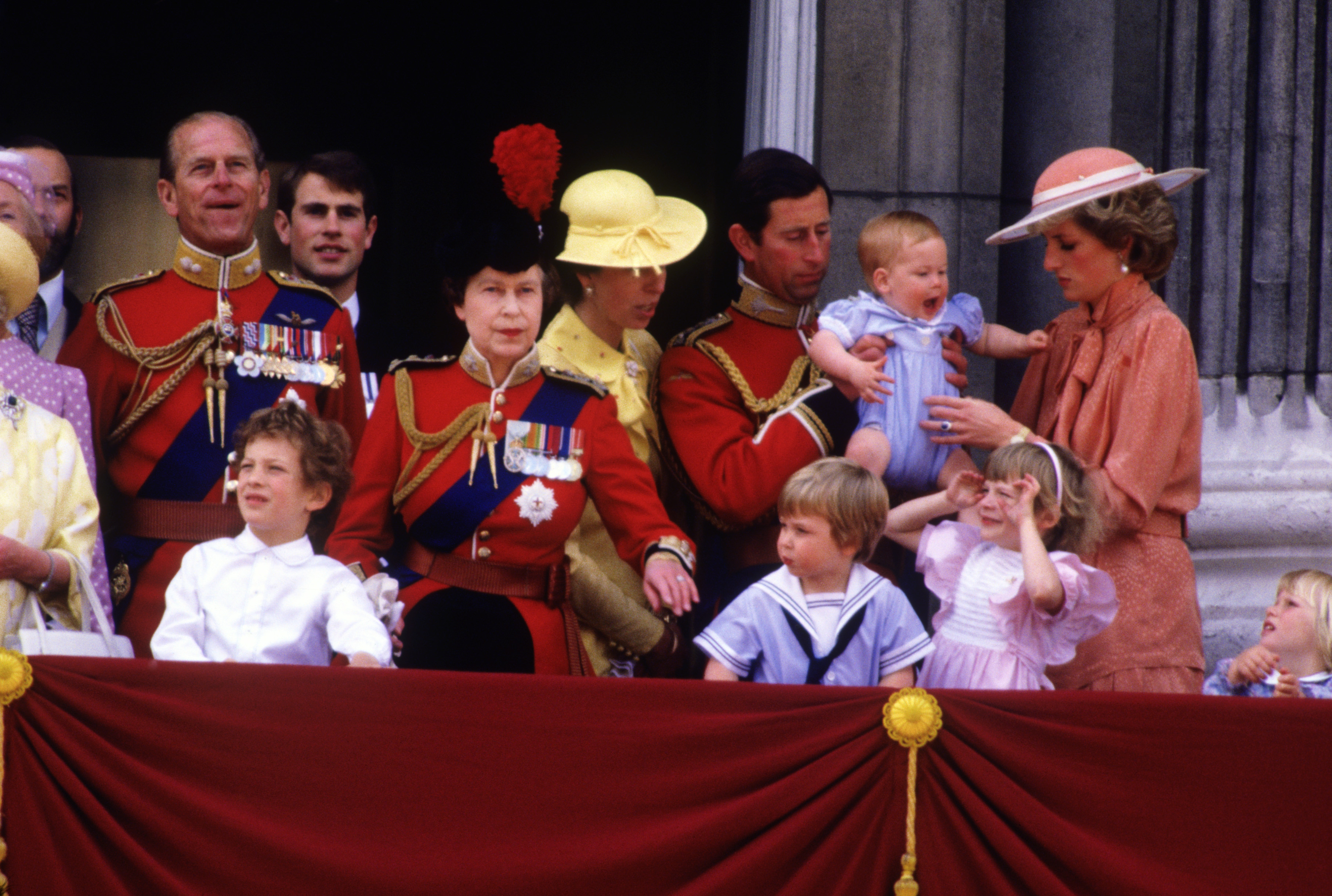 But what about the Queen? Don't these military processions steal the limelight on what is meant to be her special day? Well, not quite. See, the guards which take place in the ceremony are from the Household Division, which is one of the oldest regiments of the British army. These guys are like the Queen's personal bodyguards and have been around since the end of the English Civil War in 1660. So, on her birthday the Queen gets to sit back and watch one of the largest and most regal military parades in the world and know that, in effect, it's all for her! Not bad. But what else takes place on this colourful day?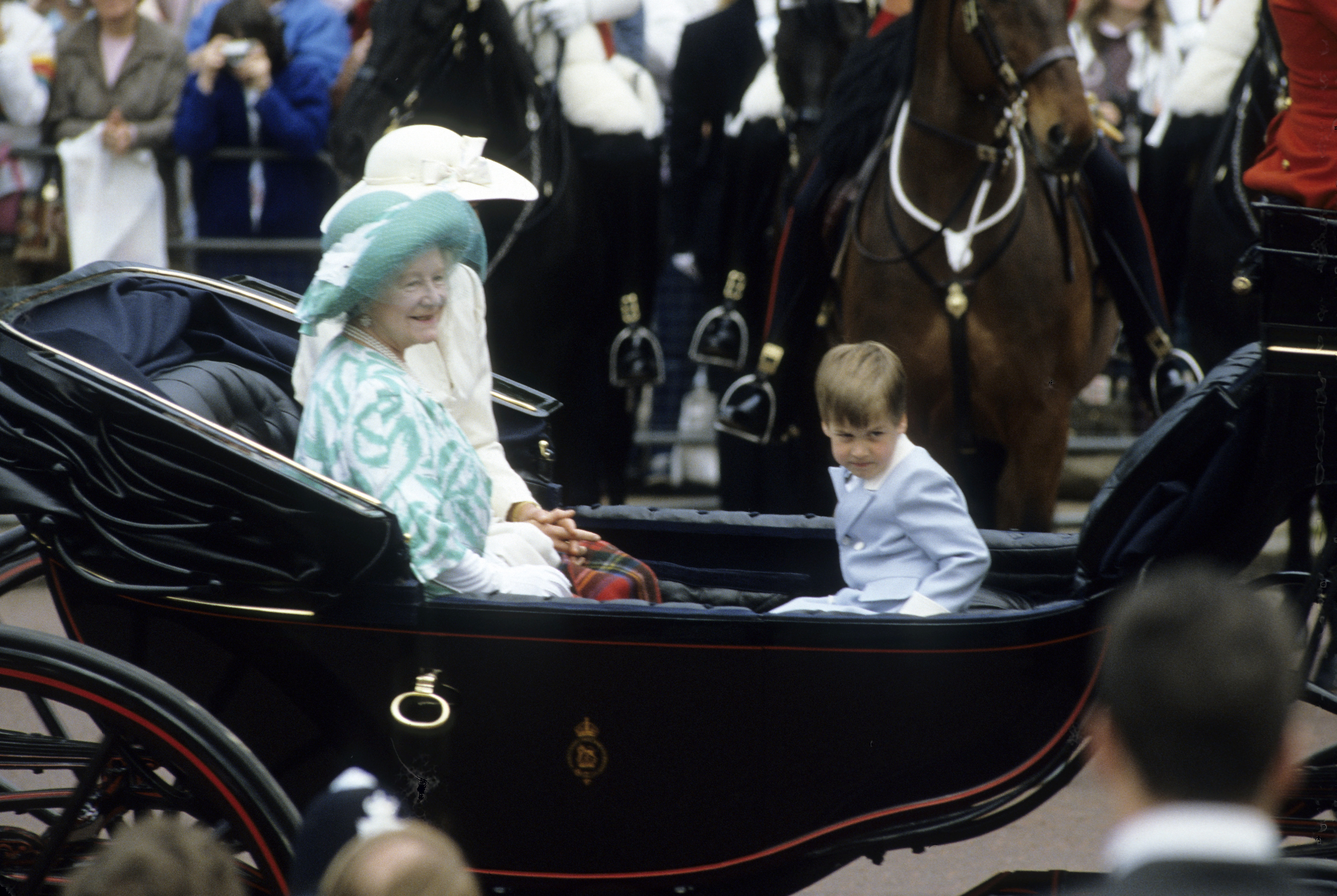 FESTIVITIES
Aside from the military displays, the Queen's official birthday is also filled with many other celebratory shenanigans. Following the royal procession (which is combined with Trooping the Colour), there is a 41-gun salute in Green Park, right next to Buckingham Palace. The Queen watches it safely from behind the palace gates as the city of London is filled with the sound of booming cannons. It's quite a way to invite everyone to your birthday.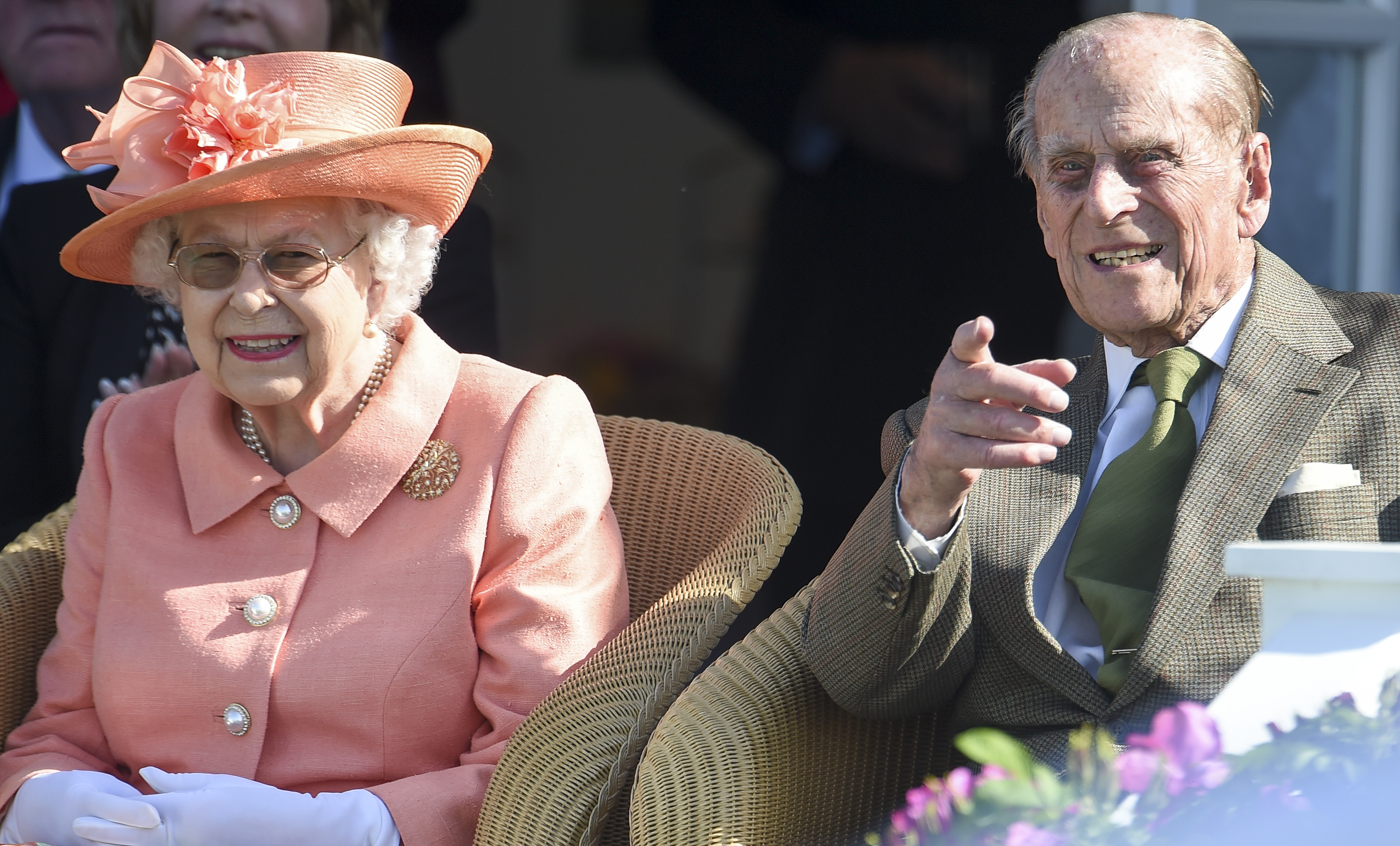 Well, perhaps not everyone. The security on the Queen's official birthday is unparalleled. Roads are closed, towering barriers of concrete and steel are erected all around London, and heavily armed policemen and women wander the streets. These measures might initially seem extreme, however, it is important to remember that not only it is necessary to protect the extended royal family (which has around 40 members), but extra care must be taken to monitor any threats of terrorism.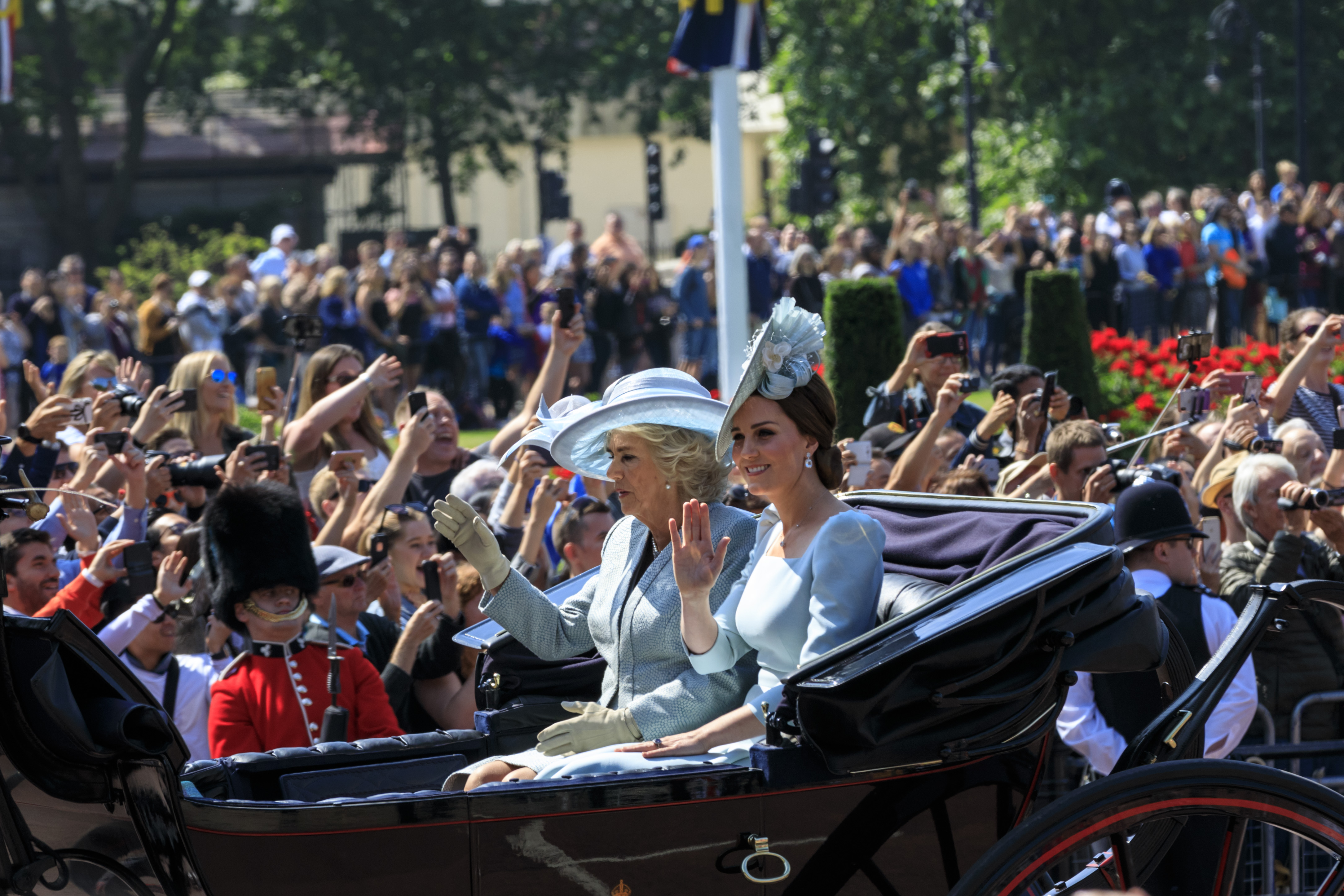 Following the gun salute, the Queen and her family come out onto the palace balcony for a ground-shaking Royal Air Force (RAF) flyby. This can be seen from many different points in the city. The fighter planes leave great streaks of blue, white, and red smoke across the sky that represent the colours of the Union flag. 
Her Majesty's official birthday is also a public holiday, which probably doesn't hurt her popularity among Britain's working population. Many people are given the day off work and are allowed to celebrate. It is not uncommon for people to organise street parties or barbeques under the glorious British summer sun.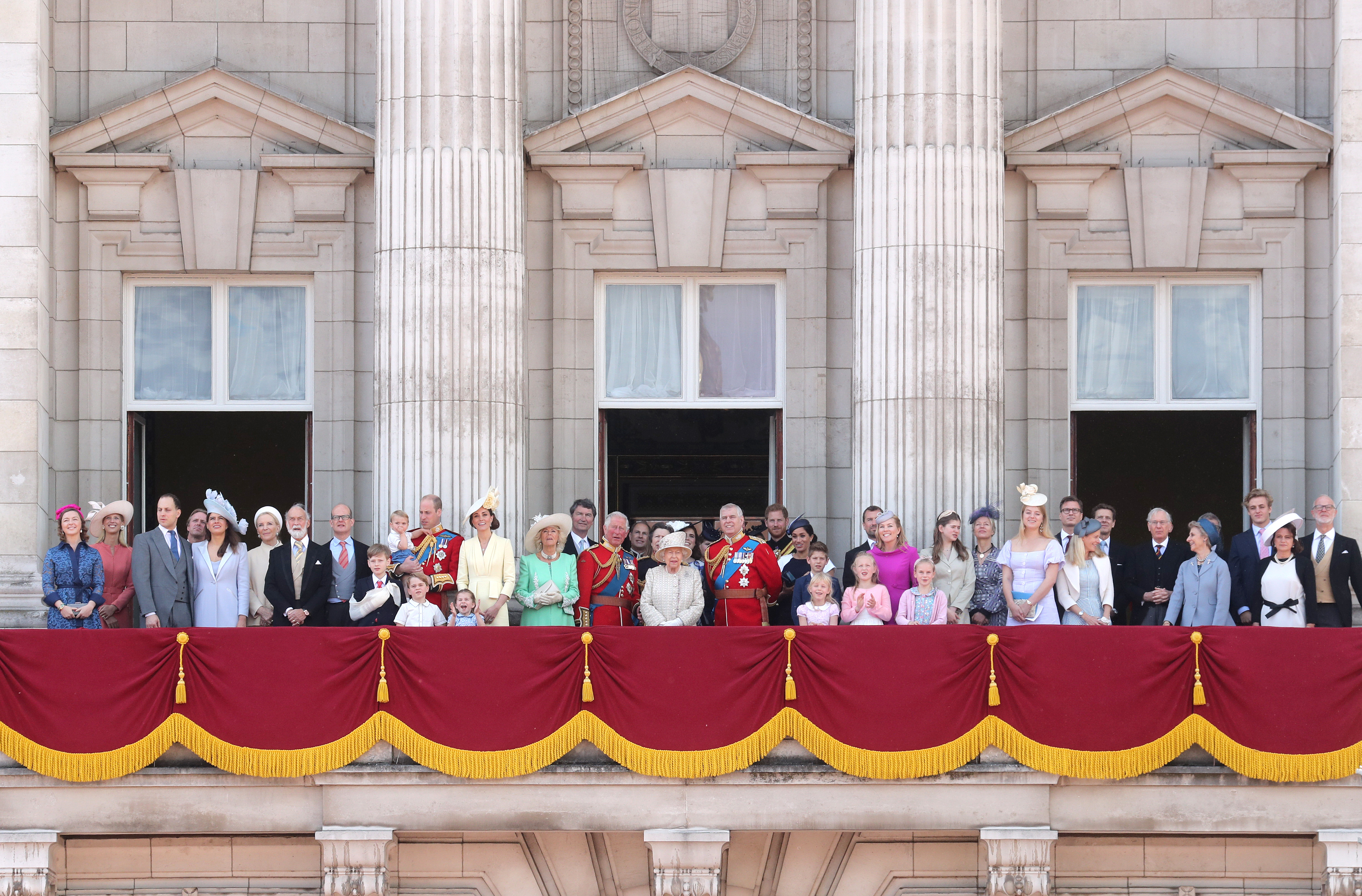 All in all, it all sounds like a pretty special birthday for a pretty special woman. Being a royal, clearly, has its quirks and this is one of them. It's curious how a reason as mundanely British as the weather is what causes such a drastic alteration to the British working calendar. Still, old traditions die hard; especially when they involve celebrating your birthday twice. What do you think about the Queen's birthday celebrations? Let us know in the comments down below. If you enjoyed this article, don't forget to share it with your friends and other lovers of the British Royal Family. 
Source: TIME Magazine, Showbiz Cheat Sheet,  BBC
Related: