Meghan's Inner Circle Might Not Include Any Royals
The Duke and Duchess of Sussex recently welcomed their first child, Archie, and this May, they celebrated one year since their fairytale wedding. However, it hasn't been easy for the former actress, who has been hounded by the media with tons of rumors regarding her relationship with the royal family. Some think that she doesn't get along with many members. Could this be true? Let's find out!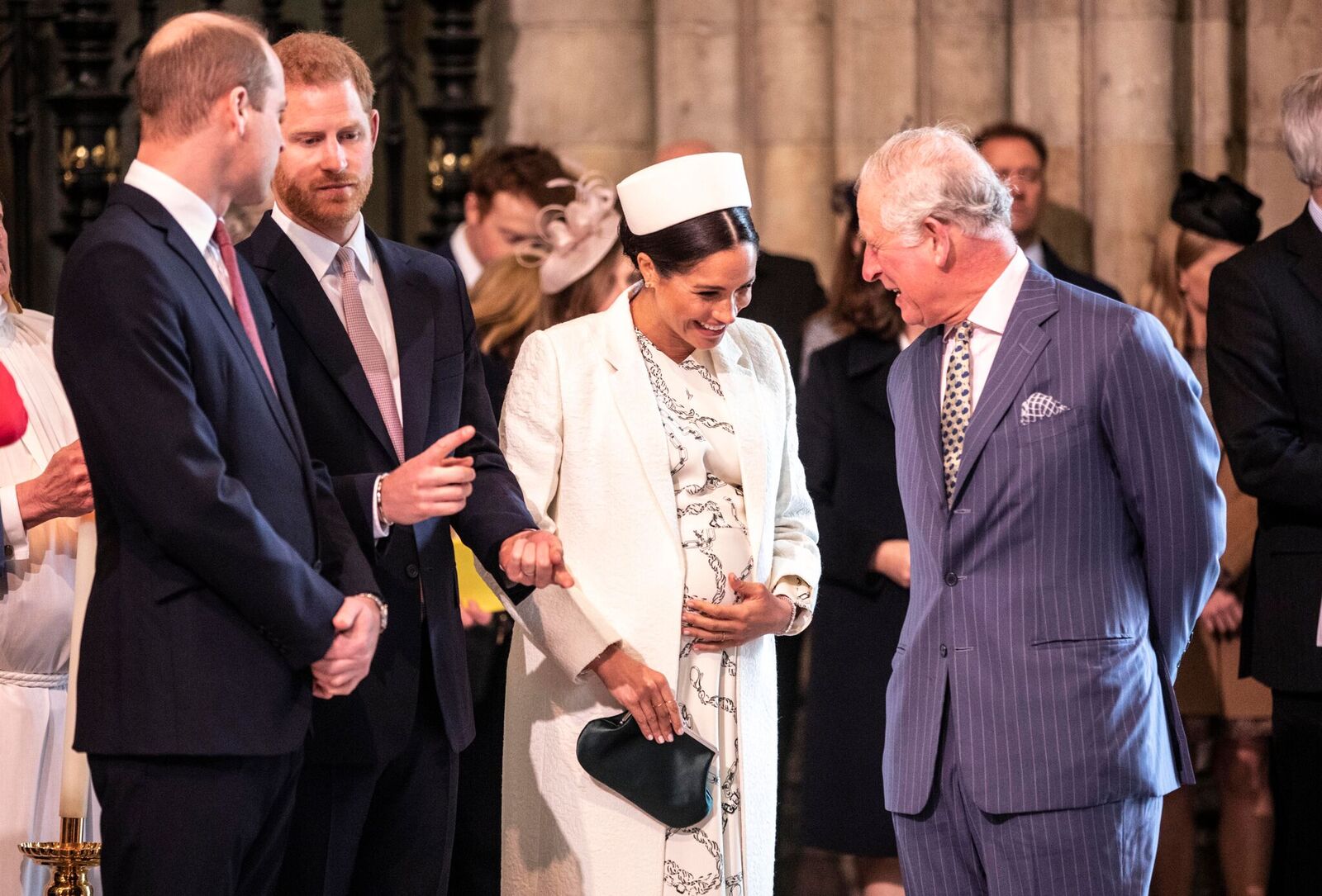 FROM ACTRESS TO DUCHESS
Meghan was born on August 4, 1981, to parents, Doria Ragland and Thomas Markle. Her father was a lighting director for WTTW-TV Channel 11 in the 70s, and he worked on 'General Hospital' for a long time, earning two Daytime Emmy Awards. Therefore, young Meghan was raised in the industry and soon enough it became her dream.
She started working as an actress in her early 20s, although it was hard to get that jobs she truly wanted. However, Markle kept going and landed several small roles on 'General Hospital', 'Century City', and 'CSI: NY'. She was also on 'Deal or No Deal' as a "briefcase girl" in 2006 with model Chrissy Teigen. In 2010, the former actress appeared in 'Remember Me' and 'Get Him To The Greek'.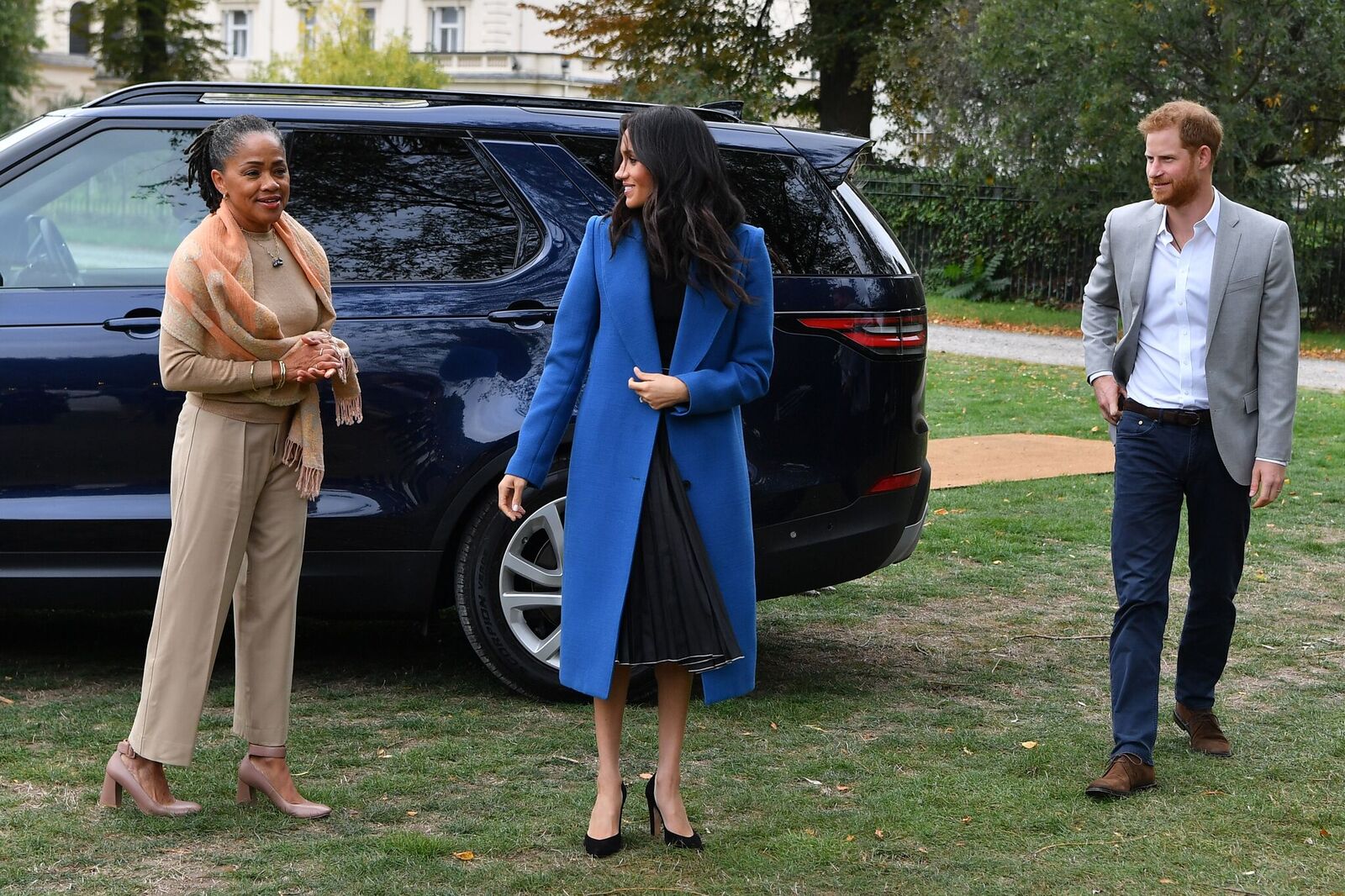 In 2011, she was in 'Horrible Bosses', and that same year, she landed her most popular role on the television series 'Suits'. Meghan quickly became a fan favorite, but she had to give up her career to marry Prince Harry, and that couldn't have been easy. She is the first mixed-race person to join the British Royal family.
Furthermore, as an American, the former actress had to adapt to customs that knew nothing about, but she retains her charming ways and philanthropic stand. It's hard to imagine her not getting along with others well, although sometimes, opinionated people are misunderstood.
Find out how Meghan Markle bid farewell to 'Suits' ahead of royal wedding https://t.co/ycCWericI4 pic.twitter.com/xEnKJRzghY

— Los Angeles Times (@latimes) April 26, 2018
THE RUMORED FEUD WITH KATE
Comparisons between both Duchesses started early into Meghan's engagement to Prince Harry, and the media quickly alluded to a feud between her and Kate with stories such as Meghan making Prince William's wife at a dress fitting for the wedding. Every week something new was happening between them, and when the former actress and Prince Harry announced their move to Frogmore Cottage, things went up a notch.
Luckily, things have mellowed since the Sussexes officially separated from Kensington Palace, and the birth of Archie has everyone focused on the family. But either way, there was no evidence to any of the allegations regarding infighting between both ladies. The truth is that they have a lot in common with each other.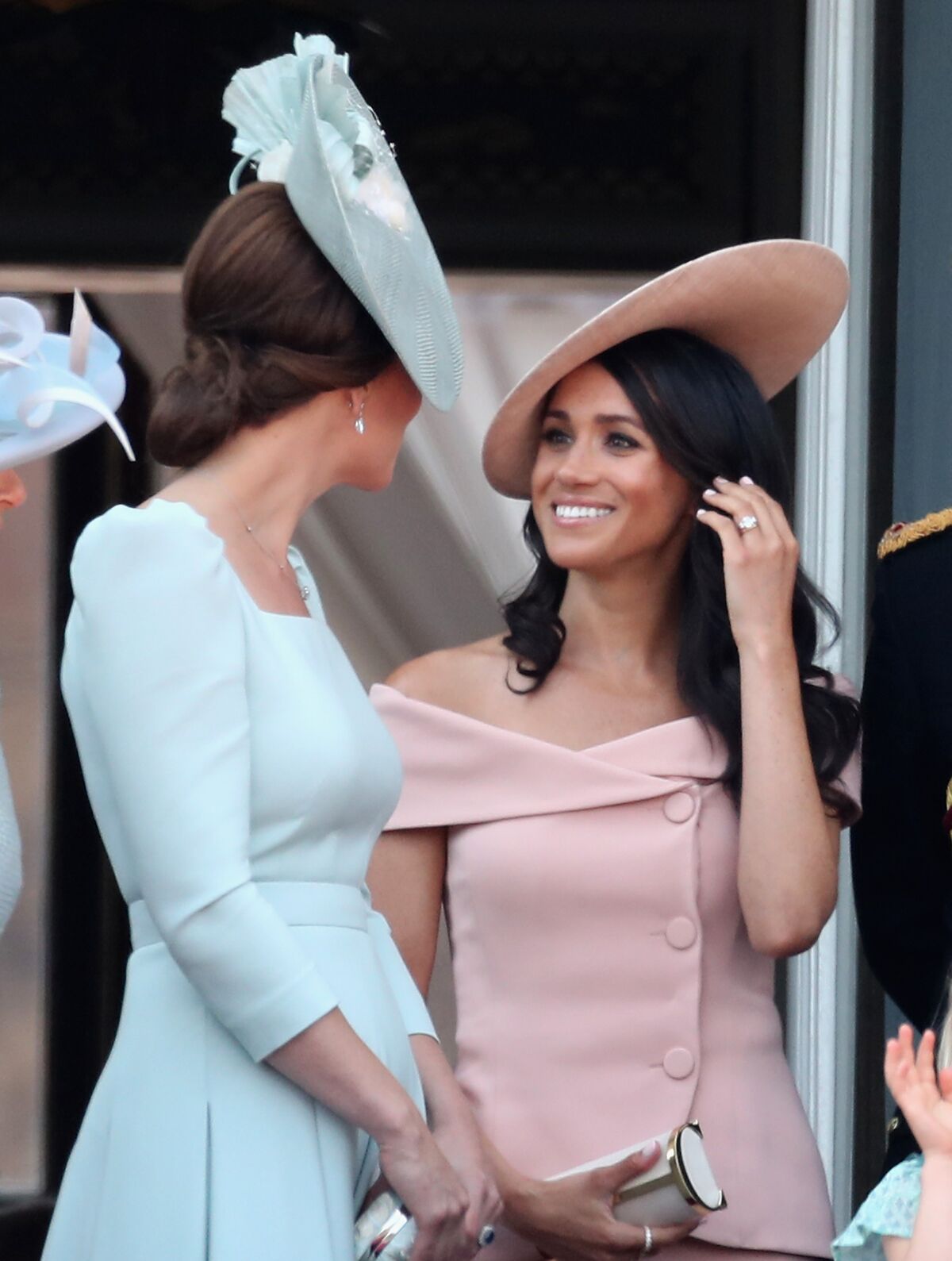 They are both into fitness with yoga and running, and they love healthy food. But their public image is a bit odd due to Kate Middleton's position within the Royals. She has harsher rules to follow and protocols to adhere to as the wife of the future King. Meghan has a lot more freedom to be herself. Therefore, it is easy to pin against one another.
Fortunately, they seem to enjoy each other's company at events and can be seen smiling and laughing together. Their overall demeanor implies that they like each other's company.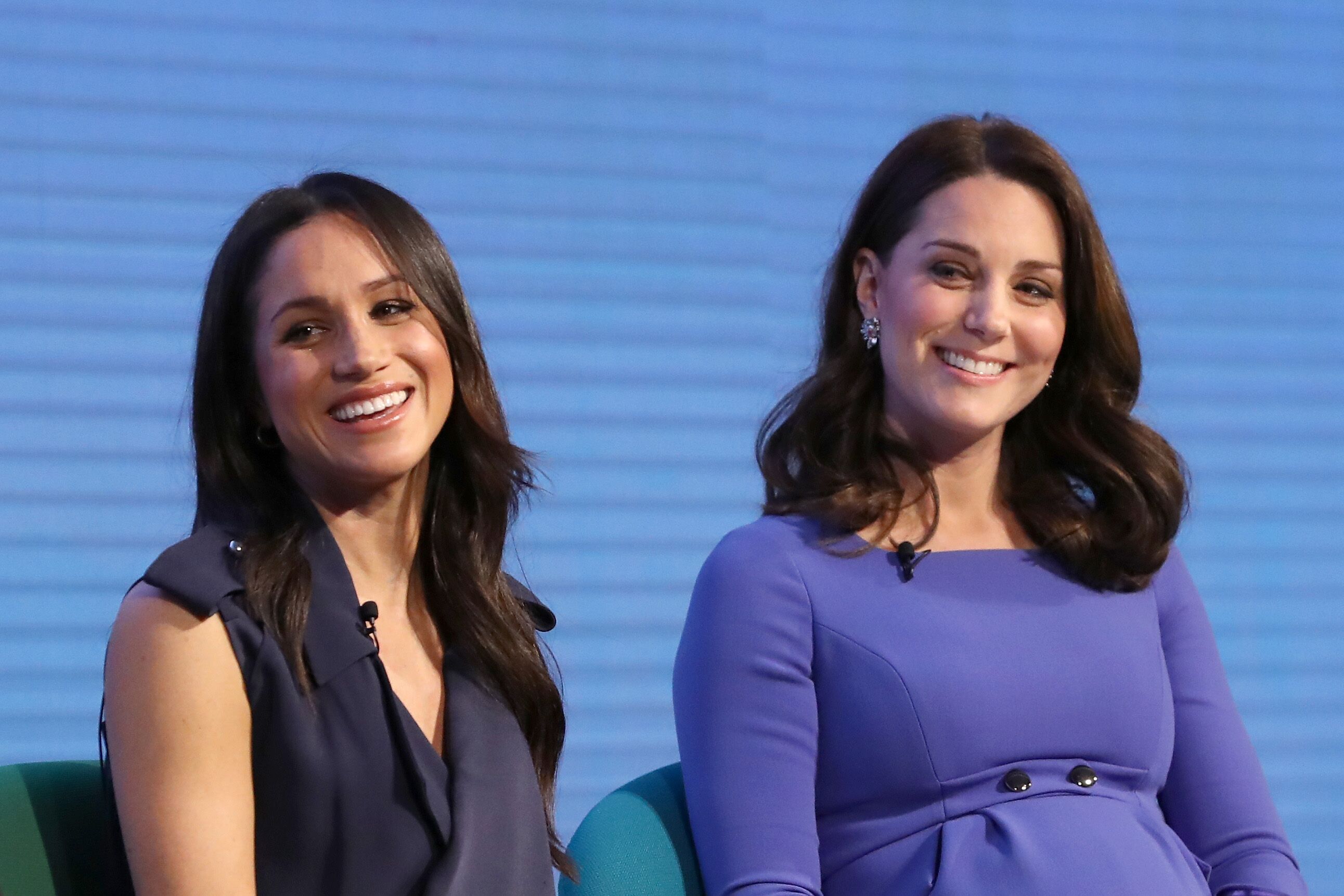 THE RECEPTION DEBACLE
Princess Eugenie married her boyfriend Jack Brooksbank in October 2018, just a few days before Prince Harry and Meghan announced her pregnancy. The former actress went to the wedding with her husband, as well as Prince William and Kate Middleton, but she skipped the reception. Outlets started questioning this occurrence, stating that Princess Eugenie was upset.
There was also speculation that the couple was hoping to avoid announcing the pregnancy until later, and Meghan not enjoying some drinks at the reception would have been weird.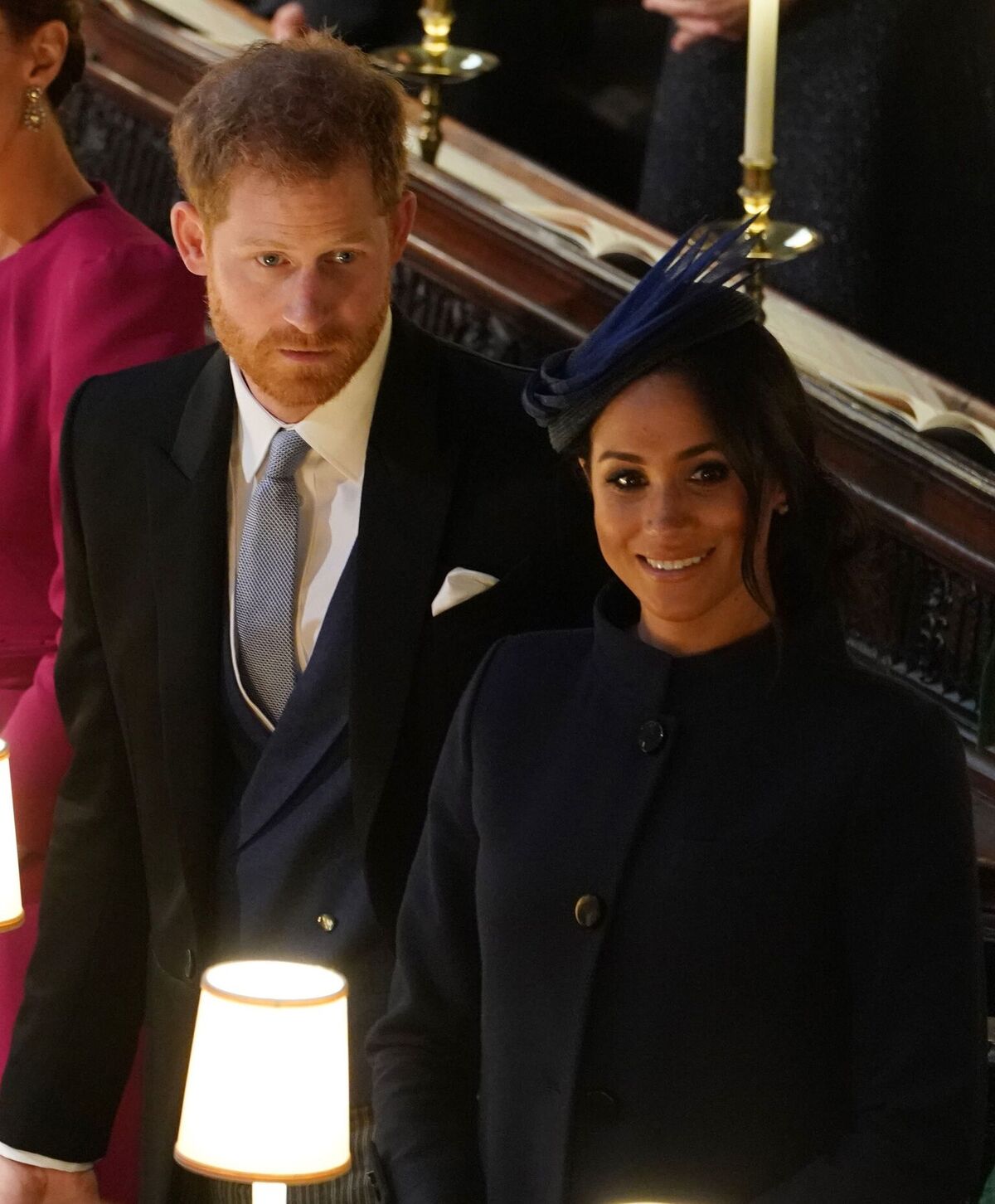 THE QUEEN
The most important person that Meghan had to impress was, of course, Queen Elizabeth II, and apparently, she did great after complimenting Her Majesty's corgi. They were able to bond over their love of animals, as well as their taste in food. However, the former actress also marches to her own drummer, and it's hard to say what the monarch truly feels about that.
She has broken a couple of royal rules since her marriage, and no one knows if the queen is alright with that or if she has a problem.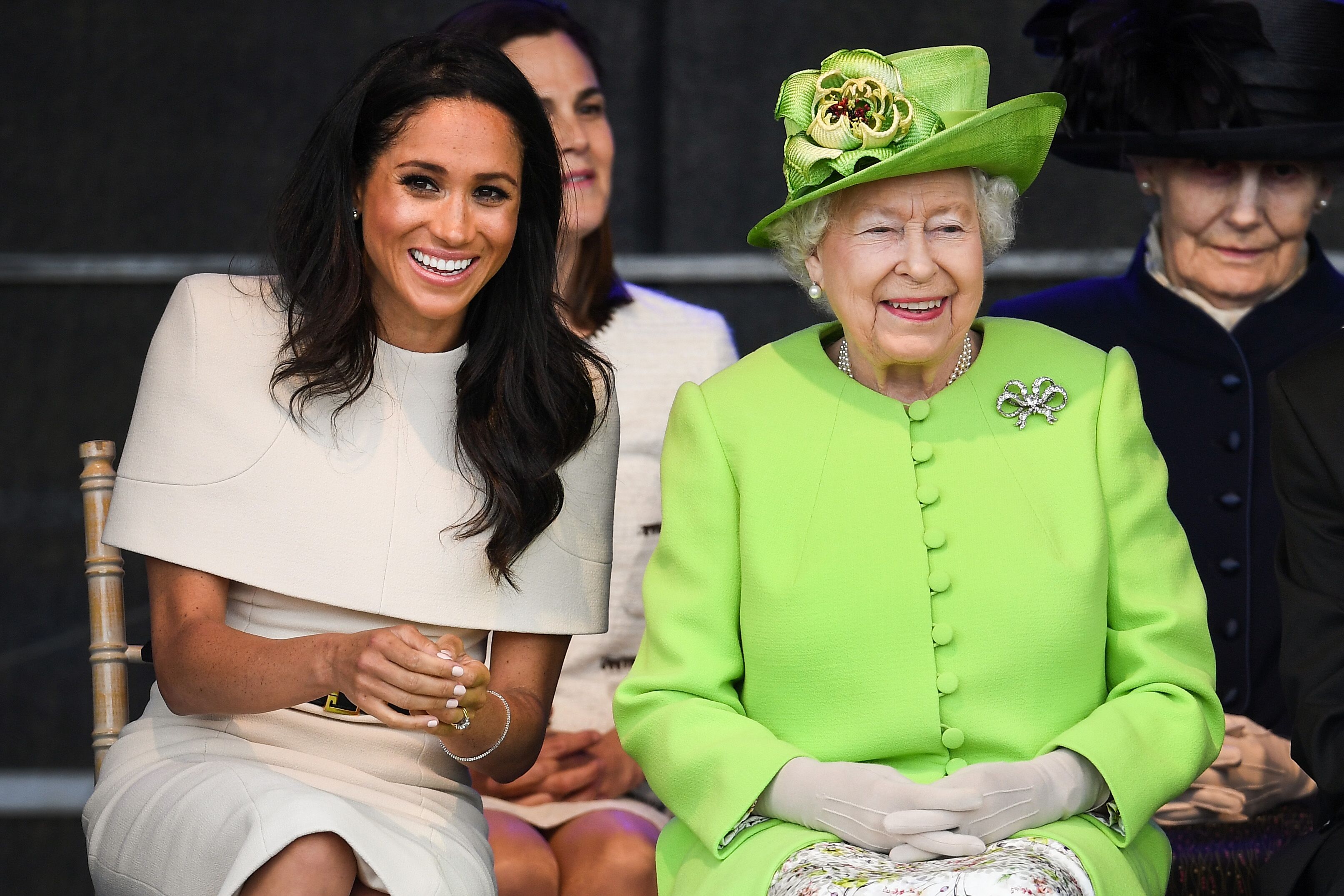 HER RELATIONSHIP WITH PRINCE WILLIAM
Prince William will be King in the future, and Meghan really needed to impress him because Prince Harry and his brother are close. It was reported that the Duke of Cambridge worried that his little sibling was going too fast with Markle, but it appears that it is all water under the bridge, and they are very cordial with each other.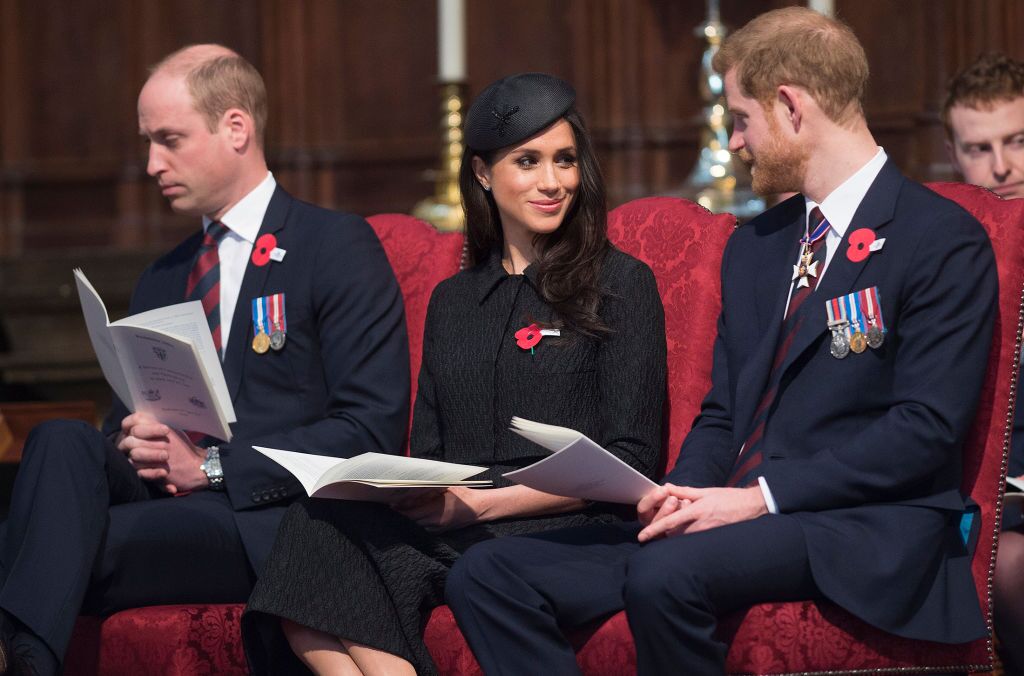 Worrying about making decisions is not cause for hate, Prince William was just concerned. Now, that the Duke and Duchess of Sussex have their own household separate from Kensington, things might have taken a turn. Prince William, Kate, and their children have to live by stricter rules than Prince Harry and his family.  
There have been some reports of Prince William snubbing Meghan Markle at formal events, and there have been feuding rumors as well. Of course, these haven't been proven either. Whether they like each other might always be a mystery.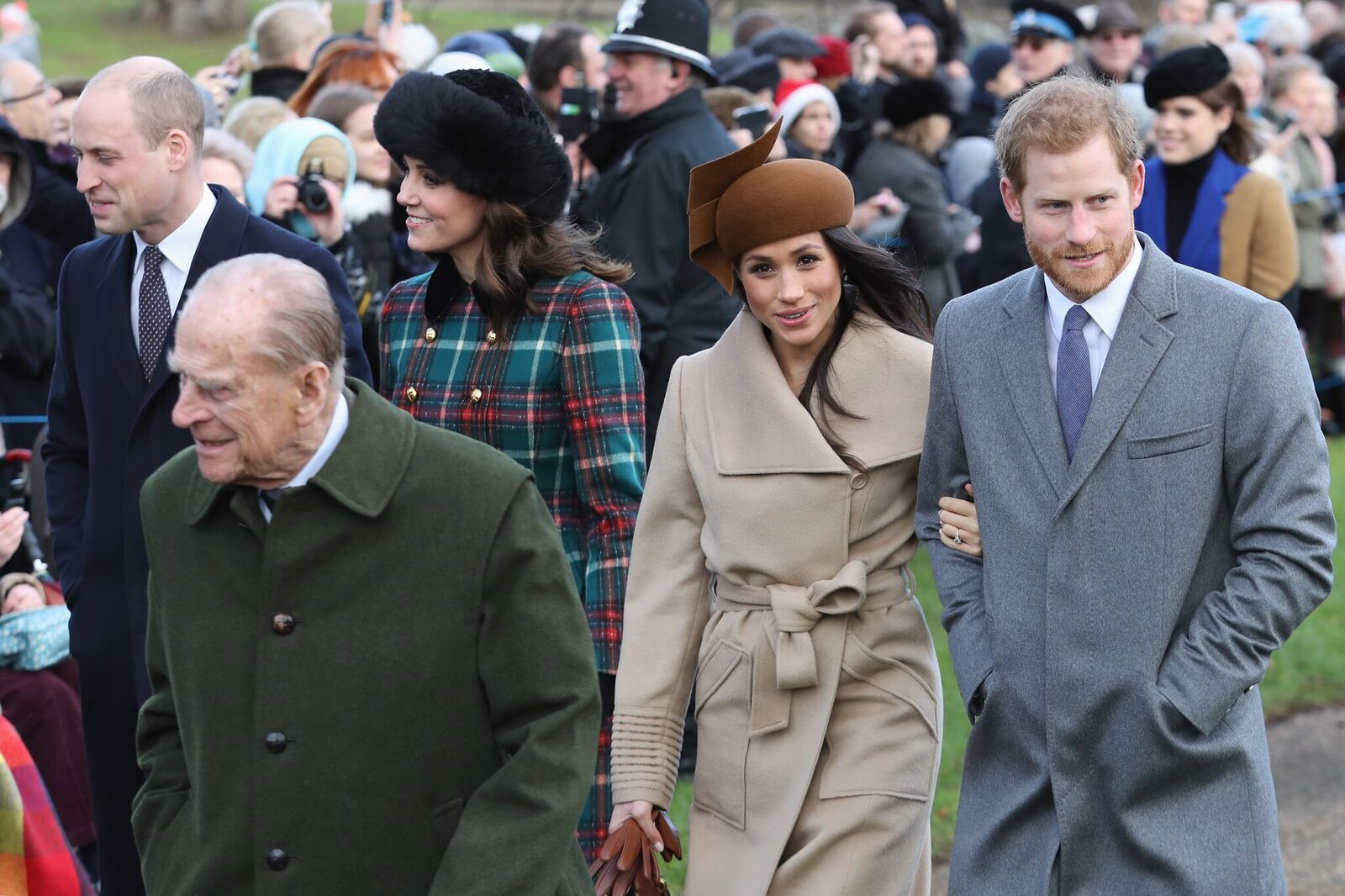 PRINCESS ANNE
Anne, Princess Royal, is the Queen's only daughter, and she has gotten to know Meghan quite well. Apparently, they have a very good relationship and converse a lot during official events. It's almost certain that the Princess likes Prince Harry's wife.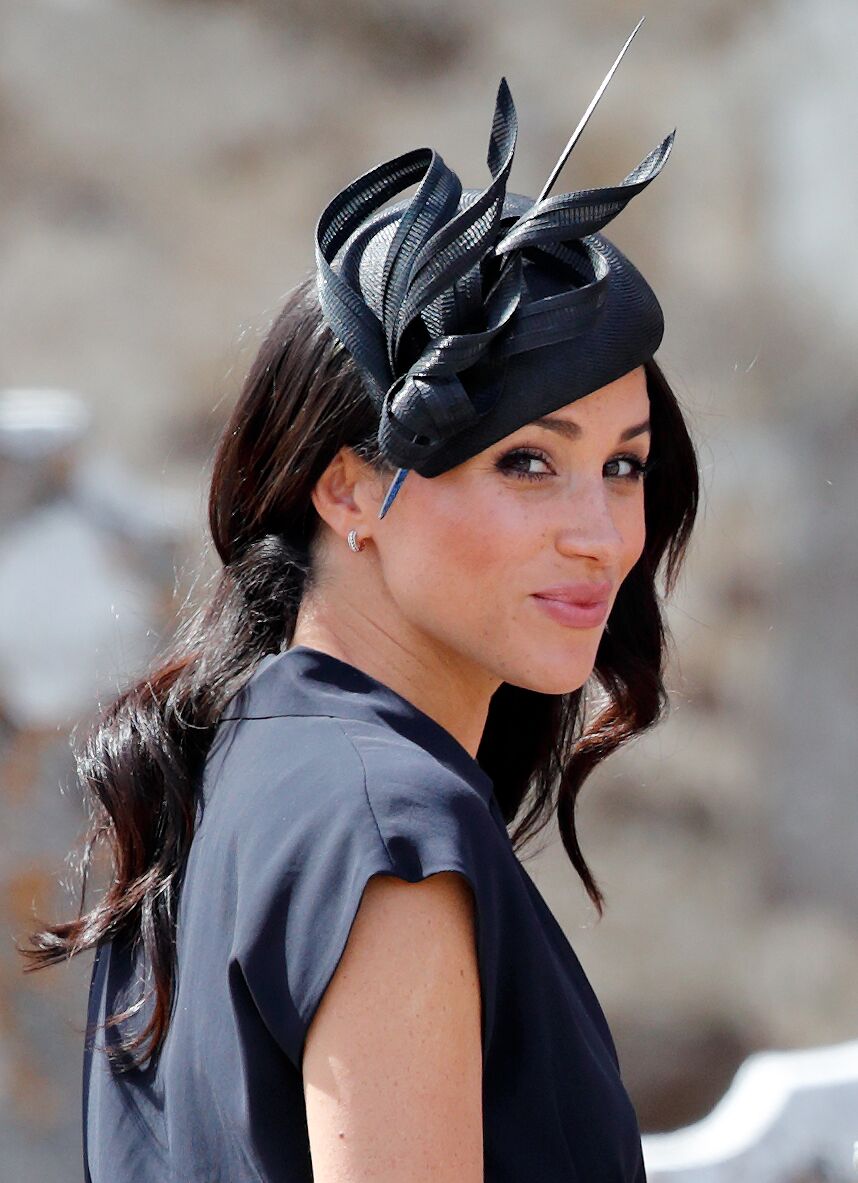 CAMILLA PARKER BOWLES
The rumors also stated that Meghan is close to her stepmother-in-law, and they have gotten along great since the very beginning. The Duchess of Cornwall sees Meghan as an ally in the royal family probably because she also joined it through marriage. Additionally, Camilla has shown Meghan some affection, as they held hands during an event just after the wedding.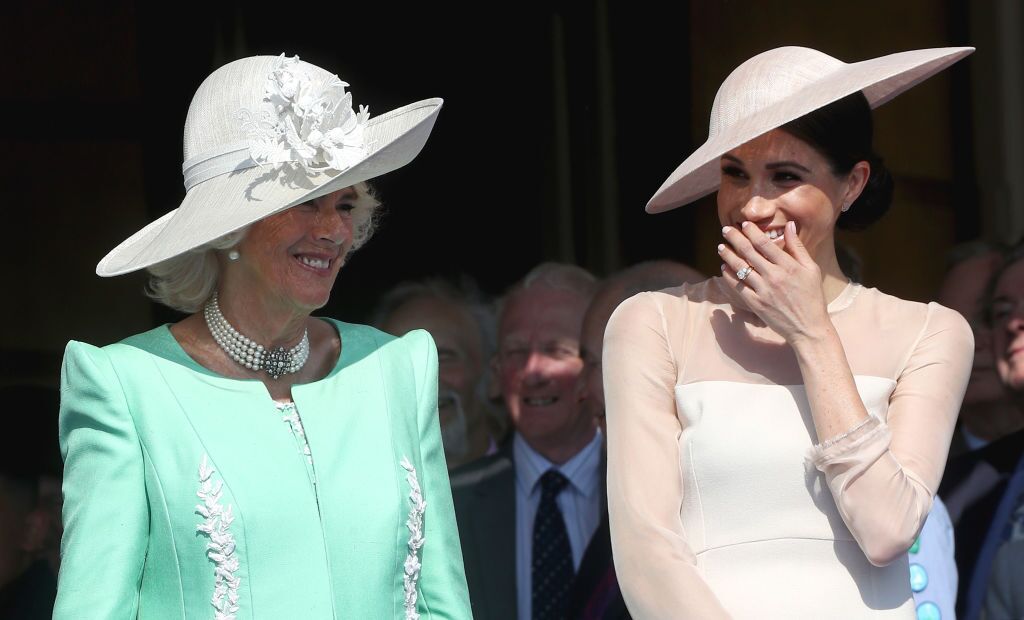 THE OVERALL POINT OF VIEW
The royal family is great at keeping up appearances. So, any story regarding their personal lives has to be taken with a grain of salt. The members seem to respect Meghan as they would any other person, but they also don't seem particularly close friends with her. That doesn't mean that there is hate or a feud, but it's just what happens when a new person joins a family through marriage.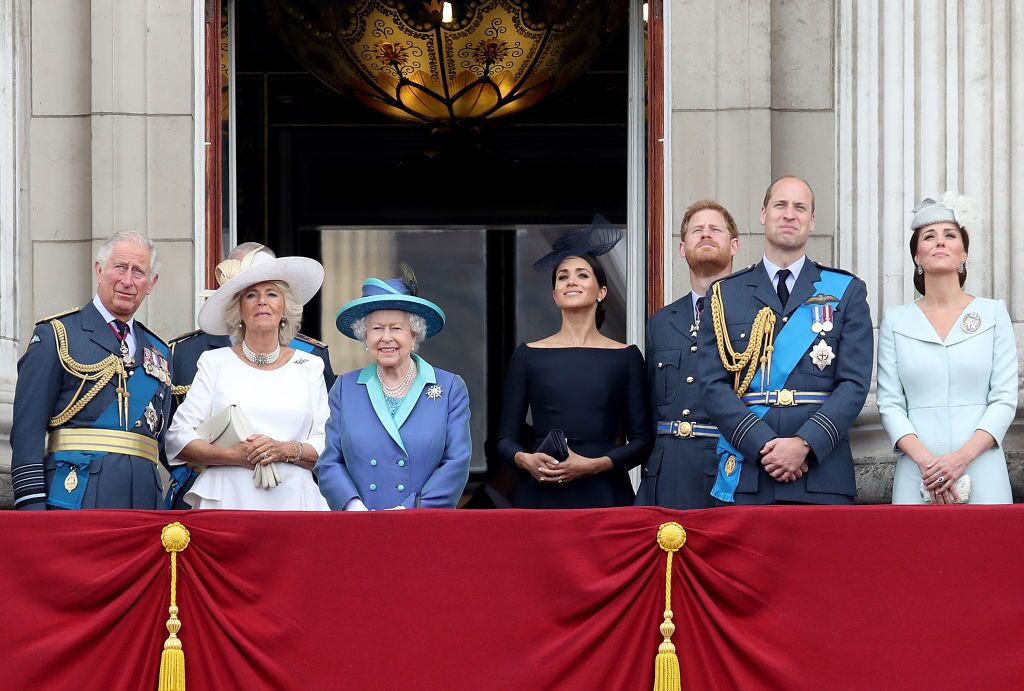 The Duchess of Sussex is loved by most of the public as she was an average American citizen who became part of the most popular royalty in the world. She is an advocate of women's rights and seems to love Prince Harry, which is enough to like her as she is. However, you cannot be well-liked by everyone.
Apparently, Prince Charles thinks that Meghan is the "daughter he never had", and Princess Beatrice has developed a good relationship with the former actress. But, not all in-laws are going to look her no matter how hard she tries.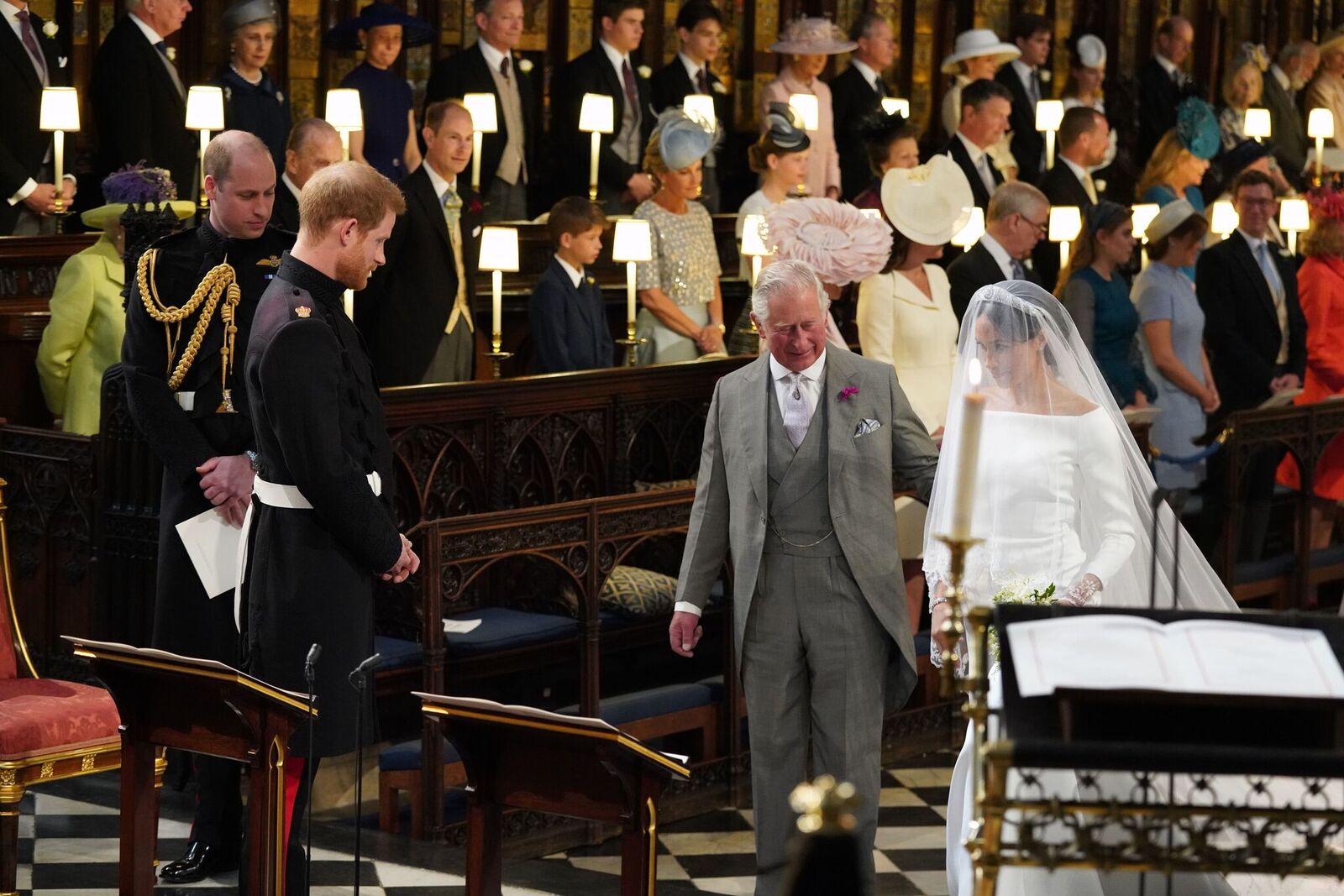 Appearances may be deceiving, but Meghan is so charismatic that everyone has to like her. Let us know what you think about her relationship with the royal family. If you liked this article, share it with your friends who loved seeing her walking down the aisle to Prince Harry. See you next time!
Source: Cheat Sheet, Cheat Sheet, Cheat Sheet, Harper's Bazaar
Related: