Sarah Ferguson's Extraordinary Way Of Breaking Royal Traditions
Just like Prince Charles and Princess Diana, Sarah Ferguson and Prince Andrew got divorced in 1996, but there was a lot of love between them during their early marriage. Sarah would go down in history as one of the most controversial members of the blue-blooded family due to her scandals, and the behavior during her wedding clearly evidenced that she was never going to be a normal royal lady. Do you know what she did at the altar? It's something most people do every day. Let's find out more!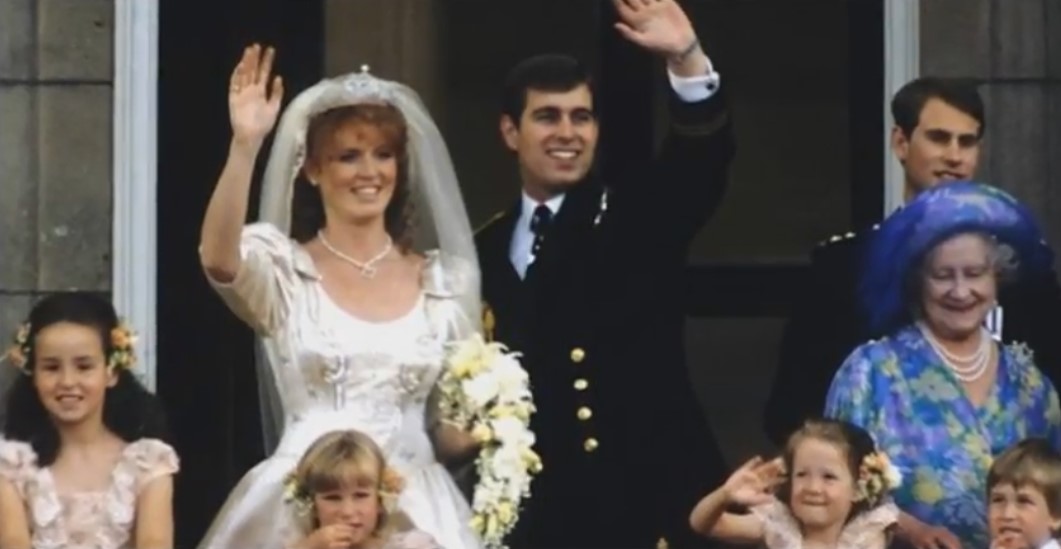 THE DUCHESS OF YORK
Ferguson, now age 59, was titled Duchess of York after she married Prince Andrew, who is the same age as her. They walked down the aisle traditionally at Westminster Abbey on July 23, 1986, but divorced around ten years later. Luckily, their marriage resulted in Princess Beatrice, 30, and Princess Eugenie, 29, who got married herself in October 2018 to her longtime boyfriend, Jack Brooksbank.
The Duke and Duchess of York separated in 1992, but their divorce was finalized in 1996, just like Princess Diana. Another similarity these two ladies shared was the fact that they attracted a lot of attention, and the Princess of Wales was actually the one who reintroduced Sarah and Andrew. They met as children but lost touch until much later.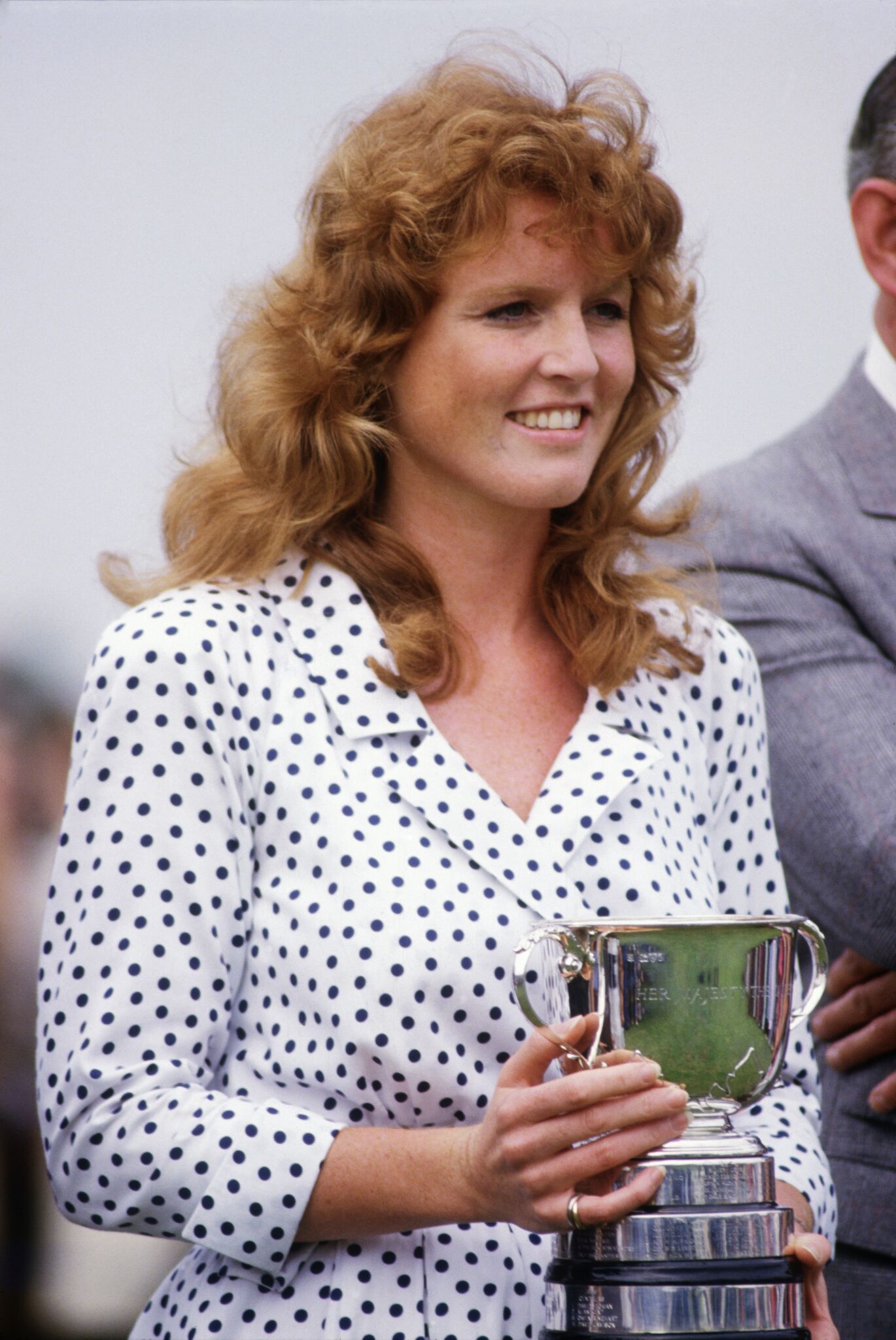 They started dating straight away after reconnecting and got engaged in March 1986. Years later, after their separation, the Duchess of York had a relationship with her "financial advisor", and the paparazzi caught them in the most compromising position. Pictures of the Texan millionaire John Bryan licking Sarah's toes, as well as other images depicting more displays affection in front of Princess Eugenie, started circulating quickly.
No royal family member had ever been exposed in that manner, and the Duchess was ostracized by everyone for that embarrassing display for a long time. Luckily, it seems that the crown has finally forgiven Sarah as she has been spotted at several events, especially after Princess Eugenie's wedding. Additionally, Fergie has a vibrant career as an author and seems to be moving on with her life.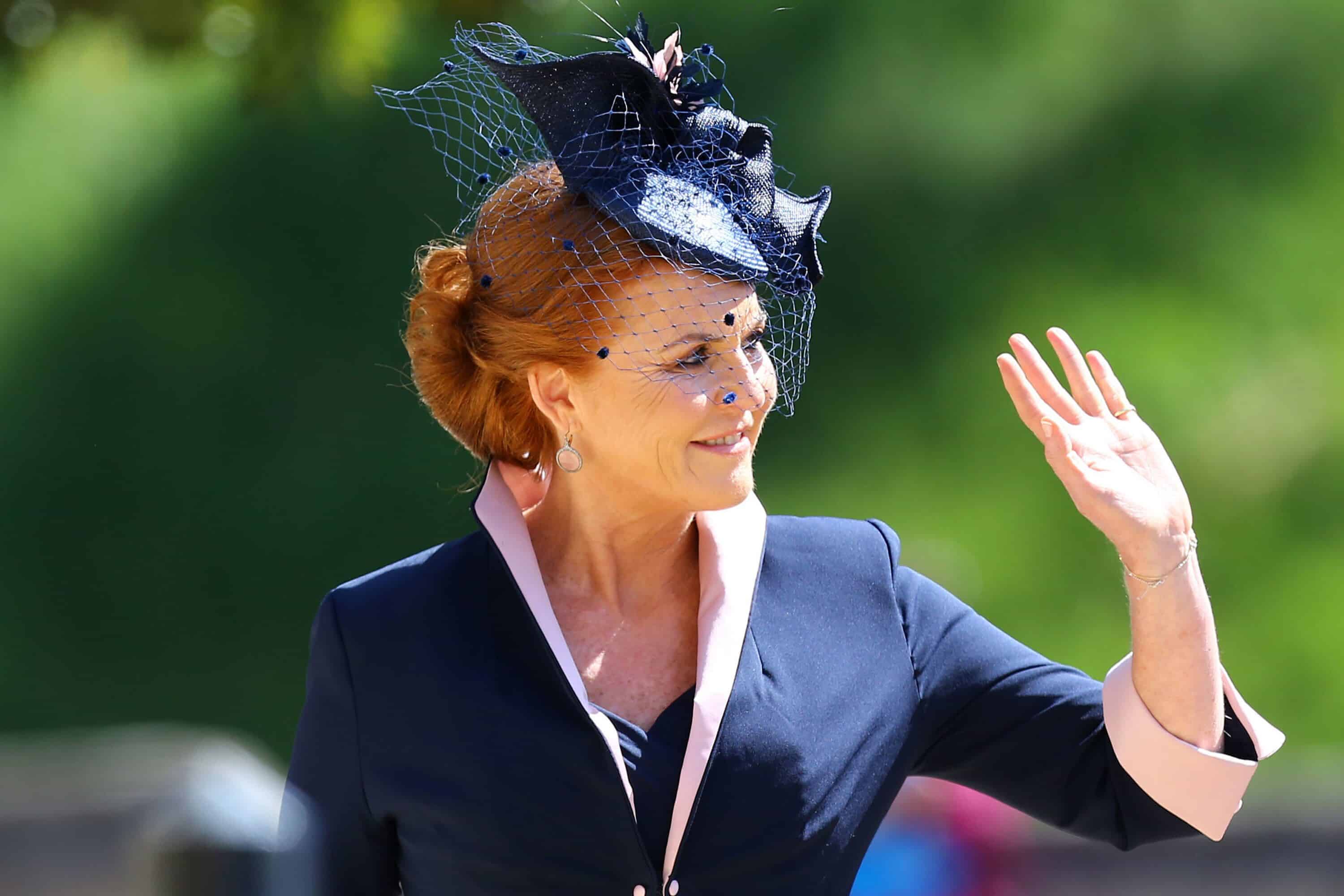 HER WEDDING
At the time of her wedding to Prince Andrew, he was fourth-in-line to the throne, and it was just as magical as Prince William's wedding in 2011. Sarah was rocking an ivory-silk gown designed by Lindka Cierach, as well as the York tiara, which debuted during that event. The delicate diadem was part of the royal collection and a gift from the Queen herself.
Meanwhile, Fergie was also wearing her engagement ring, which is comprised of a colored gem in the middle surrounded by diamonds. This kind of ring is typical for many royal women. Everything was going seamlessly and in accordance with every royal tradition until the Duchess of York did something that might not have seemed so strange to fans.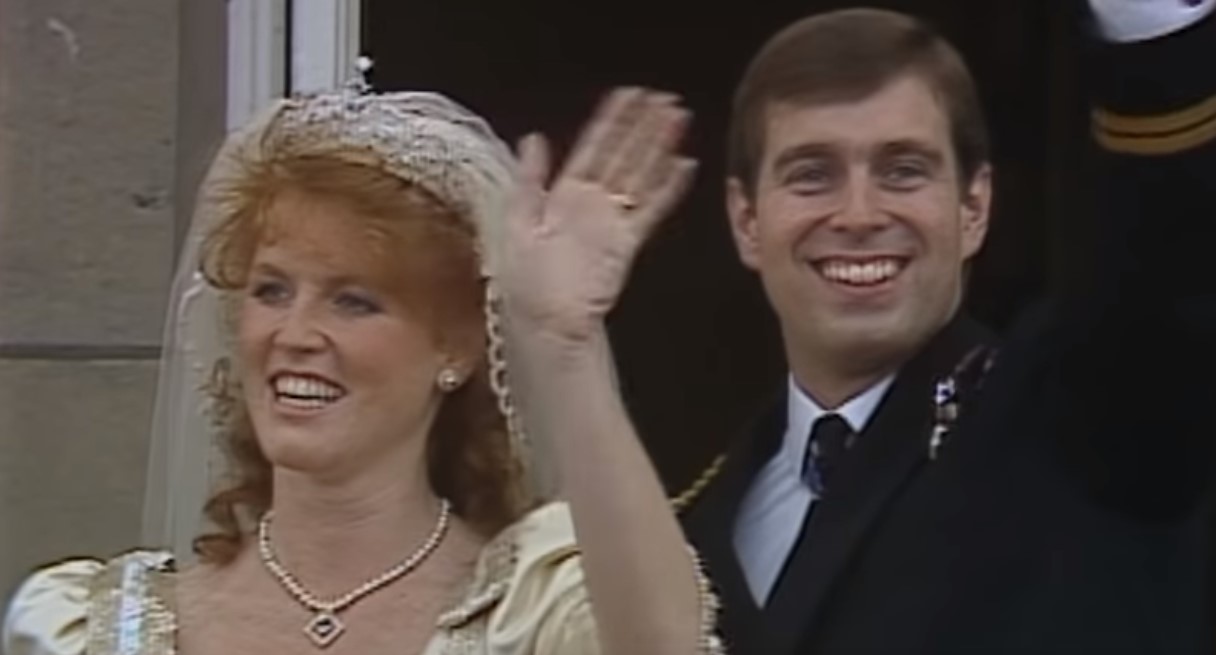 BREAKING TRADITIONS
Most royal brides, up until that moment, would carry large bouquets. The Queen and Princess Diana had enormous flower arrangements that probably weigh a ton. But, Sarah decided to break tradition and had a much smaller piece. Royal fans know that Kate Middleton and Meghan Markle eventually followed Fergie's footsteps, carrying much more demure bouquets during their nuptials.
Additionally, the Duchess of York made another statement with her wedding flowers. She chose to wear some blossoms on her hair with a delicate headpiece, which was a first in royal bride history.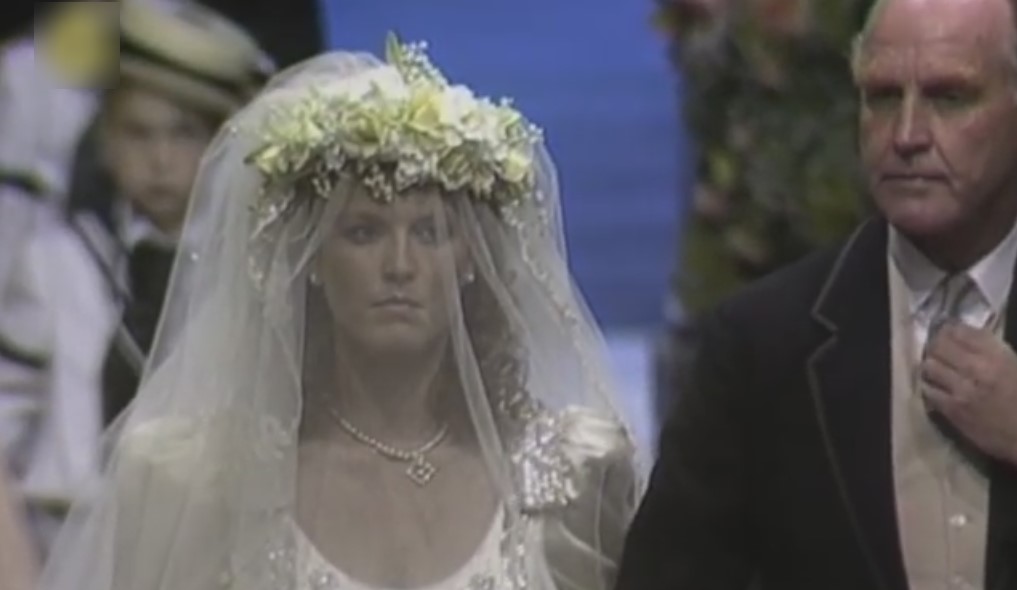 Some rediscovered footage has revealed another way in which Fergie broke tradition during her wedding day. While she did something that does not exactly violate royal protocol, it is the kind of behavior that was never seen from the royal family before the era of Princes William and Harry. During her vows to Prince Andrew, Sarah winked at her groom.
Of course, at the time, it was difficult to see because the Duchess of York was wearing her veil, but the wink was talked about in the Los Angeles Times back in 1986. Fergie continued her cheeky attitude as the newlywed couple exited Westminster Abbey. She turned to her family and winked at them as well.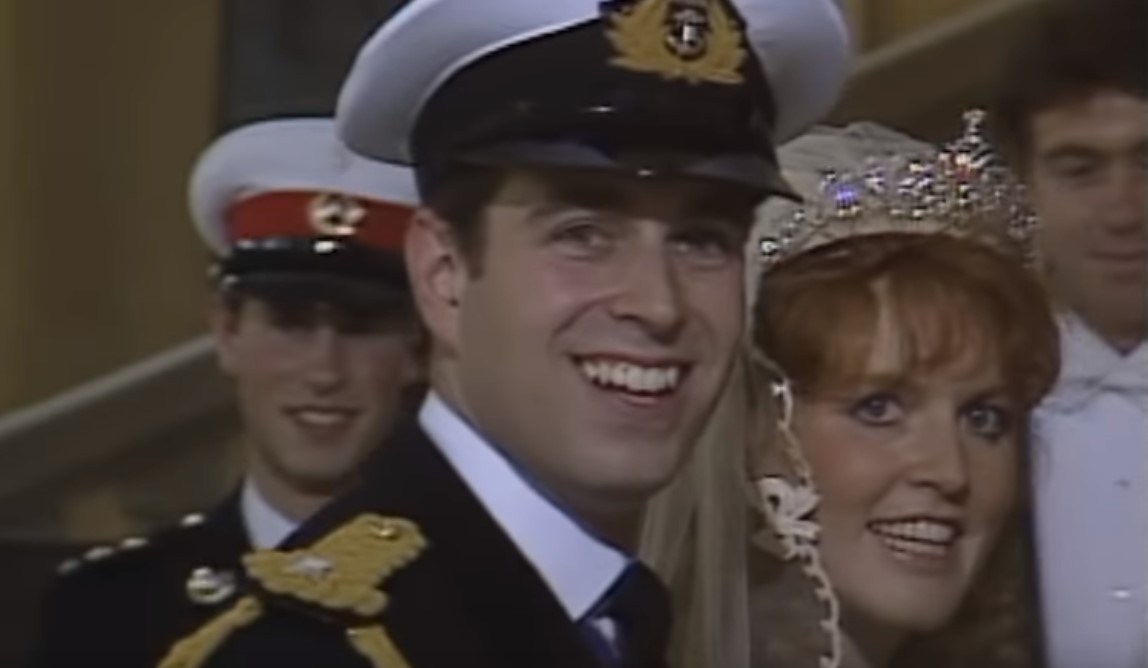 Meanwhile, Sarah revealed last year that she has her own copy of the wedding that was witnessed by so many people around the world. She told Australian media,
"Yes I do keep a copy of the wedding video, and I do actually have a photograph of my father taking me in the glass coach with the four white horses, a very very beautiful day. When did I last watch it? Not long ago. It was amazing; it was a pretty incredible day, wasn't it?"
Pay close attention during the 9:17 mark in the video below:
HOW WAS THE WEDDING DIFFERENT FROM OTHERS?
While it seemed like the typical wedding in the royal family, there are some tidbits that most fans don't really know as it happened more than 20 years ago. Prince William was a kid back then, and he was page boy along with his cousin, Peter Phillips. The future heir arrived in a horse-drawn carriage much like Prince George and Princess Charlotte did last year during Prince Harry's wedding.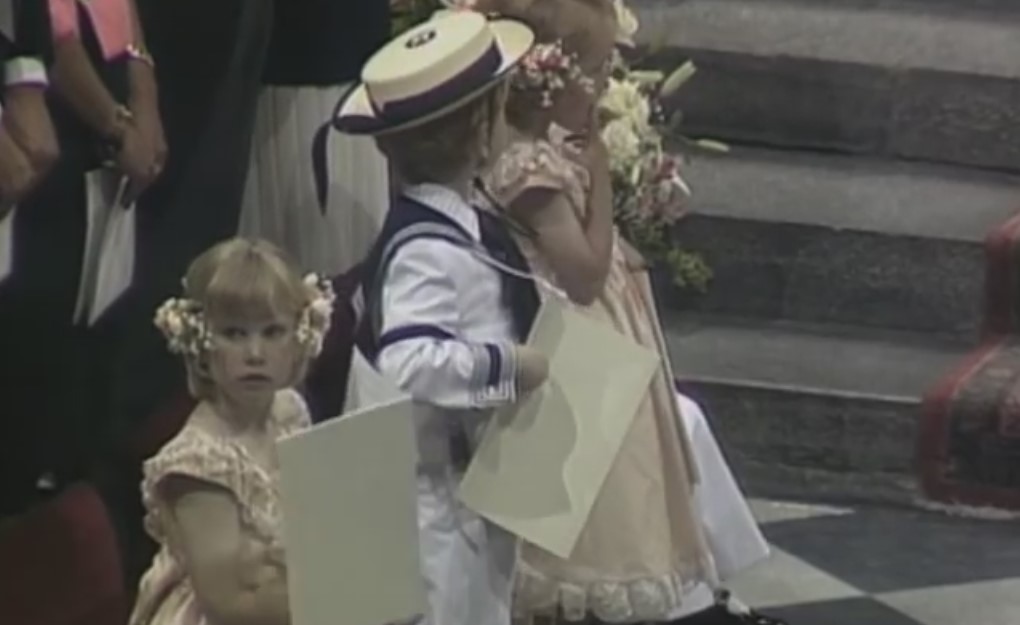 Meanwhile, Princess Diana's niece, Laure Fellowes, was also a bridesmaid for the couple because Diana and Fergie were very close at the time. Sarah's half-sister, Alice was also a bridesmaid, and Zara Phillips, now Zara Tindall, was the flower girl.
Aside from the delicate beauty of the Duchess' wedding dress, it also included hearts, anchors, and waves to represent Prince Andrew's work in the navy. The flowers in her bouquet and her headpiece were gardenias because those are Andrew's favorites.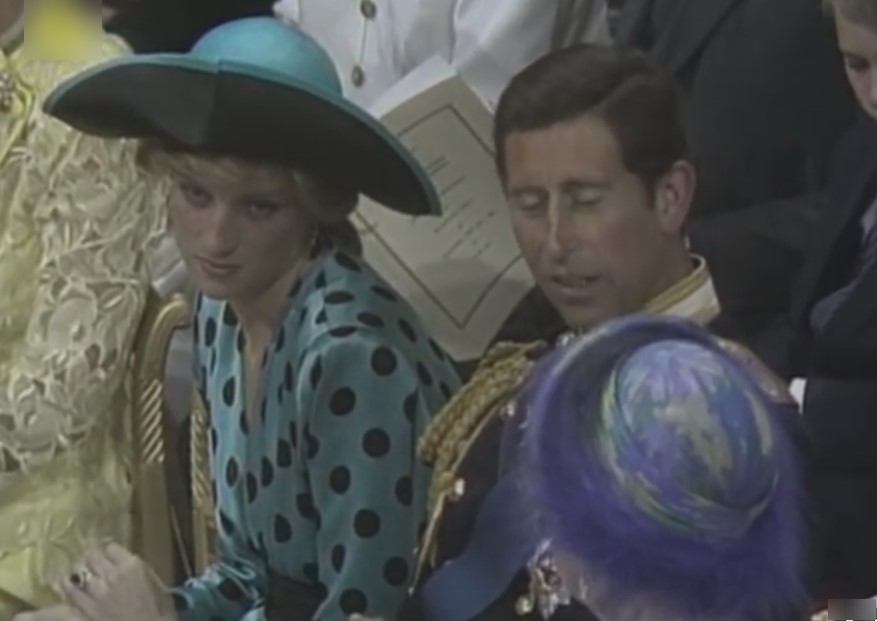 The Duke and Duchess of York went to the Azores Islands for their honeymoon, and they stayed aboard the royal yacht Britannia. Despite their divorce, Sarah and Prince Andrew have maintained an amicable relationship, which has helped Princesses Beatrice and Eugenie's upbringing. Fergie refers to her marriage as "the greatest ever". She added,
"It's so hard to comprehend because we are not normal. This is our fairytale and we are telling it our way."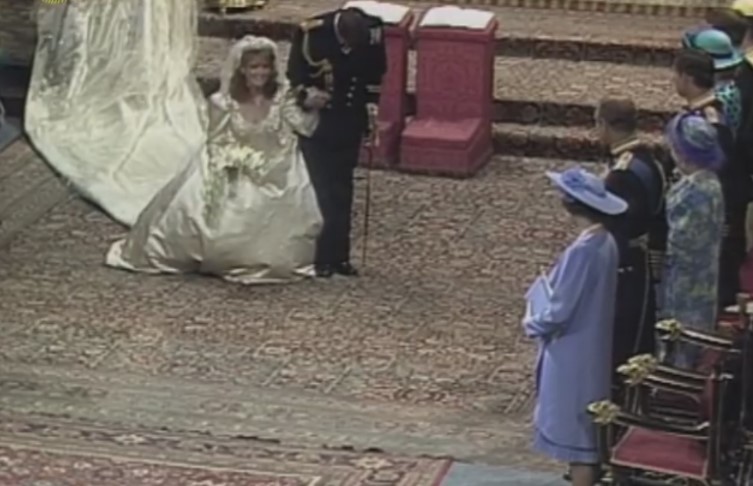 She was just as popular as Princess Diana during her time in the royal family, and it's good that she has remained close to Prince Andrew. Let us know what you think of the way she broke traditions. If you liked this article, share it with your friends who love anything regarding the royal family. See you next time!
Source: Express, Express, Heart UK, Hello Magazine, Mirror, Good Housekeeping
Related: