Prince Edward Seems To Occupy A Very Special Place At The Royal Family That Might Enhance Even More In The Future
Queen Elizabeth and Prince Philip definitely don't have a small family. With four children, Prince Charles, Princess Anne, Prince Andrew, and Prince Edward, plus eight grandchildren and eight great-grandchildren, the couple needs to make sure that there's plenty of love to go around. And, although many parents refuse to play favorites, if we take a close look at the dynamics of the royal family, there are some obvious signs of favoritism amongst their kids. Most likely, towards Prince Edward. Here's why.
Prince Philip gets along most with Prince Edward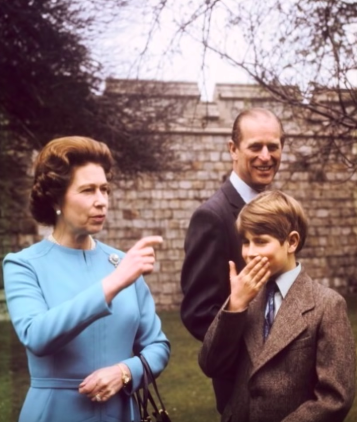 A palace source shared with Express that Prince Edward has become a quiet and efficient figure, which sits extremely well with Philip. Unlike other royals, he doesn't seek the attention of the press or tries to make headlines - which is something that his father truly appreciates. The source said, "He and Sophie are liked for being dutiful and uncomplaining."
The publication also mentioned another interesting fact. Prince Edward's picture was the only one in Prince Philip's study. In addition, Prince Charles has a notably strained relationship with his father that most people are aware of by now, and nothing has been really said about Philip's relationship with Prince Andrew.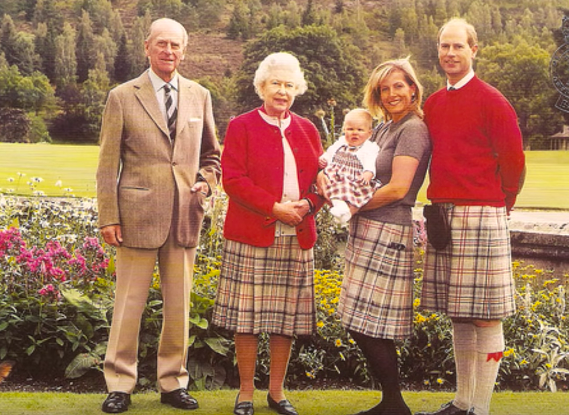 Prince Philip was known to bully Prince Charles when he was growing up, simply because he saw Charles as a "softy." In a 2016 interview with Gyles Brandreth, Prince Philip actually discussed the differences between him and his oldest son. He said,
"He's a romantic and I'm a pragmatist. That means we do see things differently… And because I don't see things as a romantic would, I'm unfeeling."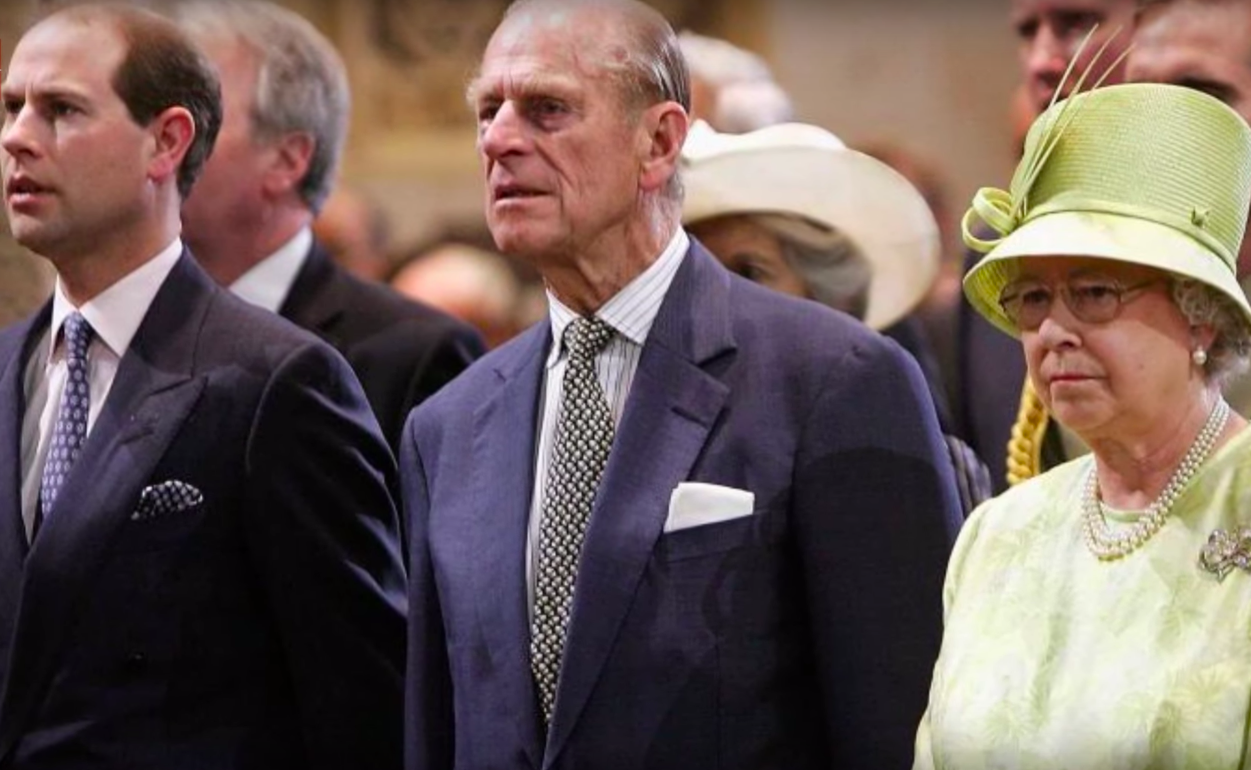 After the big scandal, Prince Philip was extremely protective of Prince Andrew too. A couple of years ago, the duke opened up about his feelings regarding Sarah Ferguson's scandalous affair with a businessman. After Andrew and Sarah divorced in 1996, Philip cut ties with Ferguson ever since and refuses to make amends, despite Prince Andrew and Fergie being on good terms.
Prince Edward his wife, Sophie, are always involved in royal duties
Because of his career with the marines plus his own television production, Prince Edward didn't necessarily take part in royal duties and responsibilities. Alas, things changed after his father's retirement. The Earl of Wessex stepped in and became an active, full-time member of royal duties, and filled in for most of Prince Philip's previous responsibilities.
But that's not where his involvement ends. Both Edward and his wife, Countess of Wessex, make a noticeable effort to build a healthy and close relationship with Edward's parents. Prince Edward opened up about the closeness of his relationship with the Queen and Duke of Edinburgh and revealed to Sky News that he spends most of his weekends with the Royals, along with his wife.
Queen Elizabeth is very close with Edward's and Sophie's children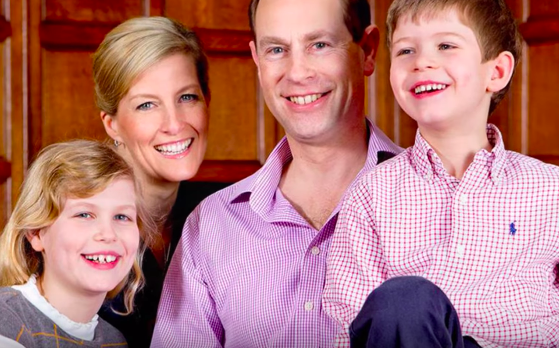 Prince Edward and Sophie have two children, a daughter and a son, Lady Louise Windsor, and James, Viscount Severn. And, judging from the Sky News interview, the monarch is absolutely smitten with her youngest grandchildren. With the amount of time they spend together as a family, including weekends, Her Majesty is able to accomplish both her royal duties and remain involved in Louis and James's lives.
Edward's wife, Sophie, is Queen Elizabeth's closest confidant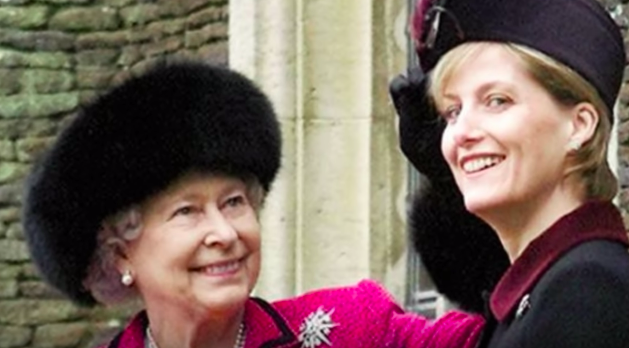 This is another factor that definitely plays a big role with his parents. Both Queen Elizabeth and Prince Philip are extremely fond of the Countess of Wessex. In fact, there have been many reports that Sophie is Queen Elizabeth's closest confidant. A royal source revealed to the Daily Mail:
"She is trusted and relied on by the Queen in a way I couldn't say applied to the Duchess of Cambridge or the Duchess of Cornwall. She is like another daughter to Her Majesty, they are that close.

She talks to Sophie in the way she used to talk to Princess Margaret. Sophie has filled a terrible gap in the queen's life that was left when her sister and the Queen Mother died in 2002."
Will Prince Edward inherit Prince Philip's title? 
This, in reality, is one of the biggest clues that Prince Edward is definitely the favorite out of all their children. Unlike his brothers, Prince Edward didn't end up receiving a dukedom once he married Sophie. And there's a very important reason for that.
Apparently, Her Majesty had already planned beforehand on granting Edward with Prince Philip's title, the Duke of Edinburgh, once the prince passes away. When Prince Edward gains his father's title, Sophie will finally become the Duchess of Edinburgh - which, we can recall, was the monarch's official royal title before she became queen.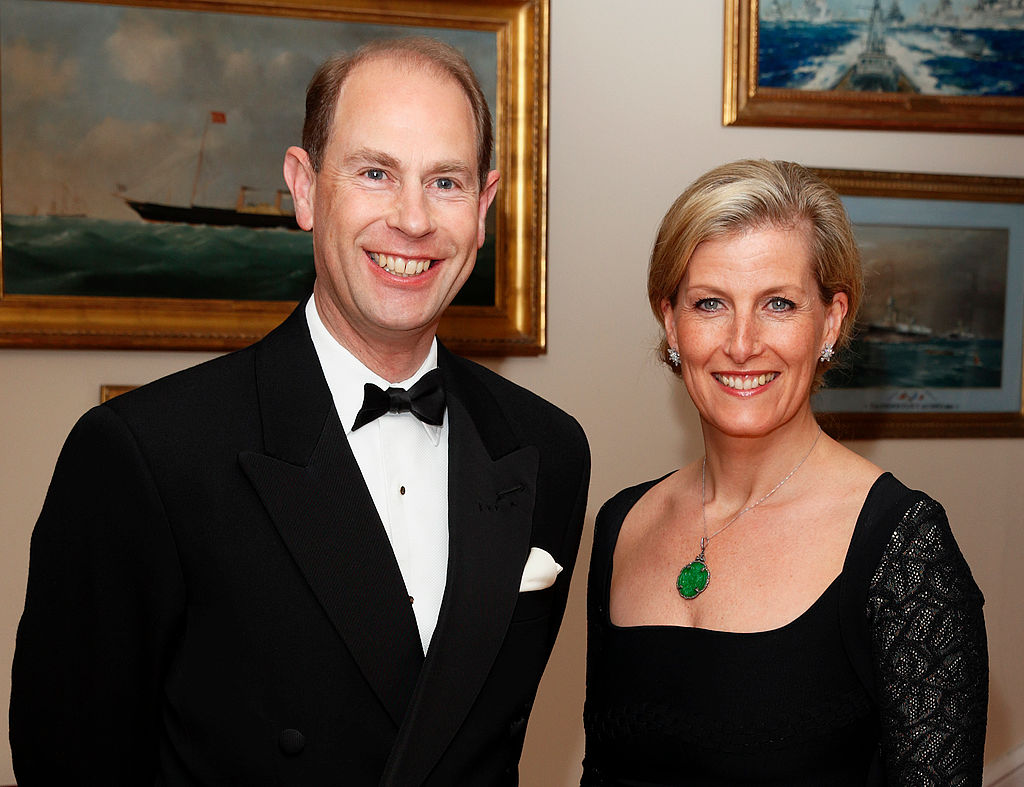 Maybe everyone's looking into this too much. But, the facts seem to say it all. Although Queen Elizabeth and Prince Philip love all their children, all of these factors point to one thing - and that's simply that Prince Edward is their favorite.
With all the amount of free time, they spend together, passing down his father's title, and Queen Elizabeth noticeably favoring his wife, Sophie, over the other royal women, it all screams one thing. What do you guys think? Is the press twisting everything around and making things up? Or is Prince Edward truly the golden child in the royal family? Let us know what you think in the comment section below!
Sources: CheatSheet, IB Times
Related: