'Wonderful' Men Who Shaped Princess Diana's Love Life
What everyone thought was going to be a fairytale romance, with a dream wedding that was simply to die for, ended up turning into a disaster. Not only for the couple but for the entire royal family as well. Prince Charles and Princess Diana's unhappy union was plagued with a ridiculous amount of problems, as well as infidelity. Unable to work through their issues, Charles and Diana separated in 1992 and ended up officially divorcing in 1996 - one year before the princess tragically died.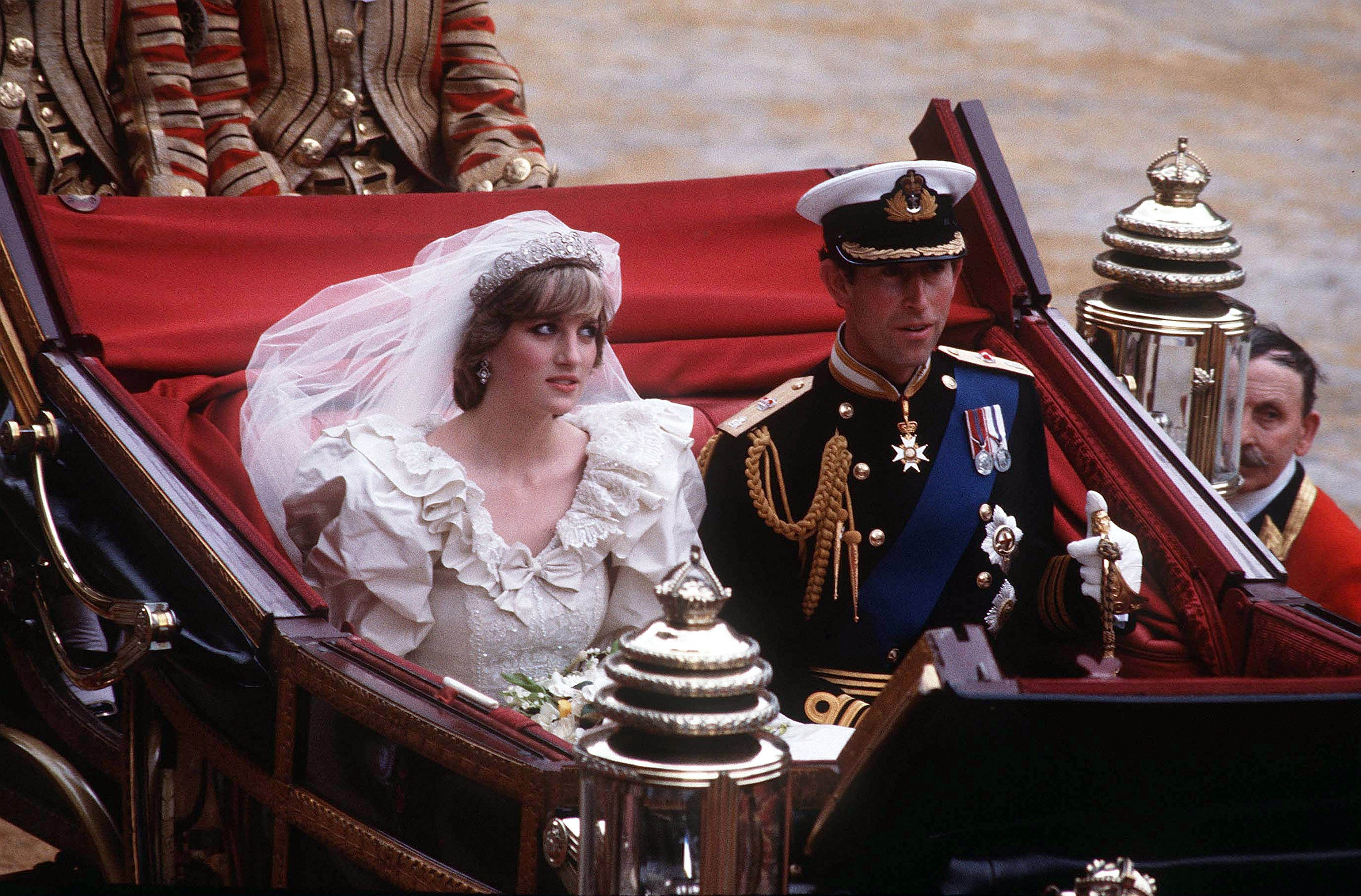 Prince Charles wasn't discreet whatsoever about his continued affair with his ex-lover (now-wife), Camilla Parker Bowles, who was also a married woman during that time. Princess Diana claimed she knew about her husband's infidelity all along, and brought up the issue in her infamous Panorama interview by saying, "Well, there were three of us in this marriage so it was a bit crowded."
Eventually, the princess became sick of her husband's philandering and started seeing other people as well during their marriage. And, the list was pretty extensive. Princess Diana wasn't a stranger to making headlines and was linked to numerous men once her marriage to Prince Charles fell apart. According to some reports, Diana had over seven lovers, including a fling with Bryan Adams, the singer, and even a one-night stand with JFK Jr.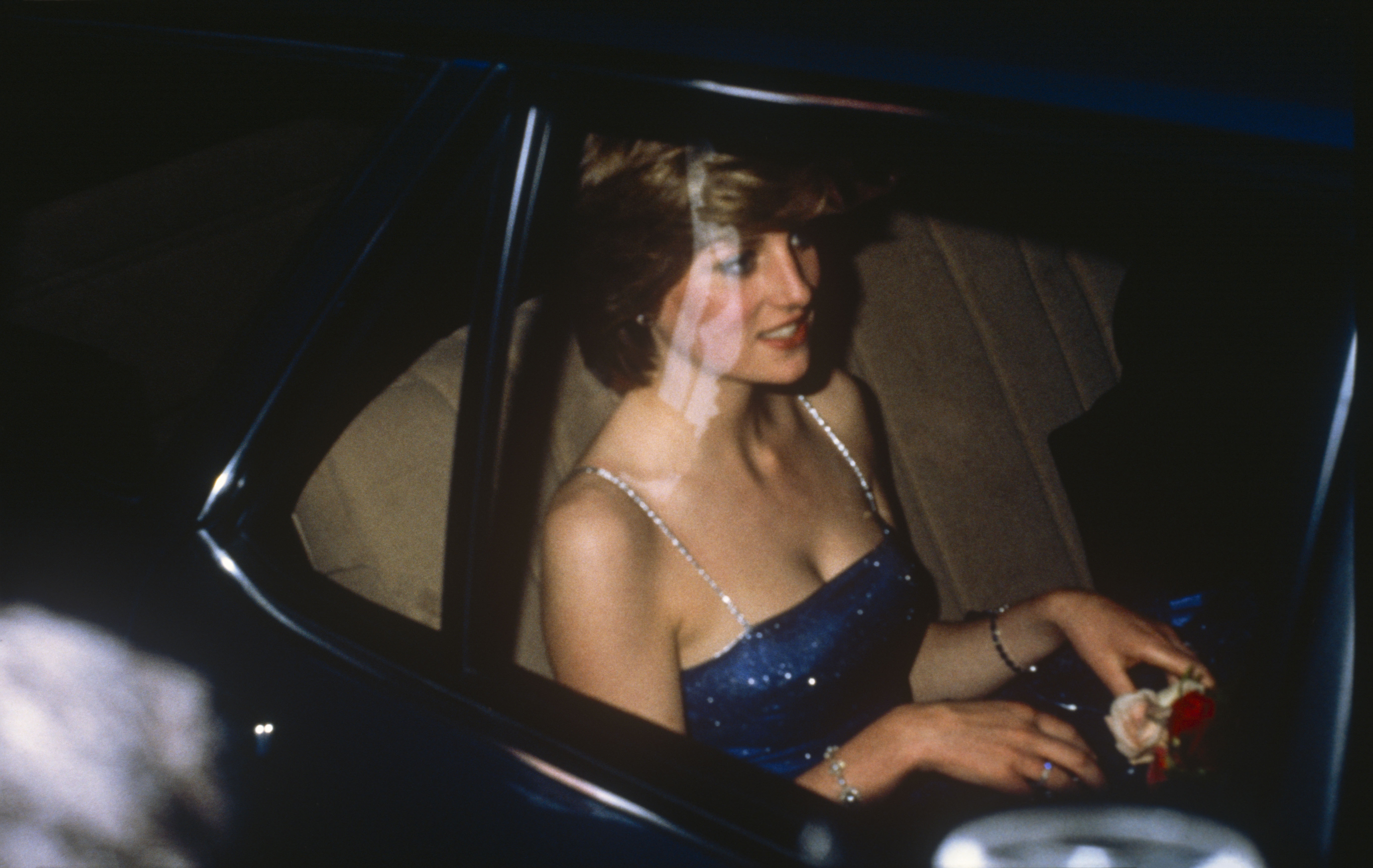 Although most of this is speculation and there was, in fact, no evidence of these claims, there are a few men who were definitely confirmed to have won over the princess's heart. Here we have some of the most important men that were part of Diana's life - including someone she referred to as the "love of her life" and another one who many people believe is Prince Harry's real father.
8. James Gilby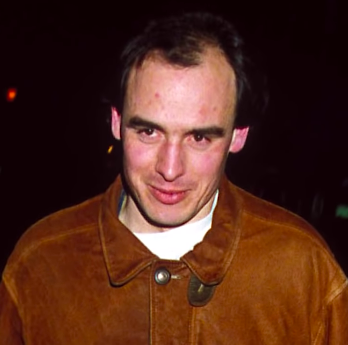 James Gilby would affectionately call Princess Diana "Squidgy." In 1989, Gilby was caught speaking to the princess in secretly recorded phone tapes dubbed "Squidgygate." James knew Diana before she married Prince Charles, and the leaked tapes ended up causing a massive controversy because of how they were obtained. The peak of their relationship is thought to be in 1989.
7. Bryan Adams
Bryan Adams addresses longtime rumors of romantic relationship with Princess Diana. https://t.co/6KIr9RT1gu pic.twitter.com/wOAezKLeNP

— ABC News (@ABC) June 28, 2018
Long before meeting the princess, Canadian singer Bryan Adams had already written his infamous single "Diana." However, in 2014, Cecile Thomsen, Adams' ex-girlfriend, alleged that the singer's affair with the Princess of Wales is why they had broken up.
6. Oliver Hoare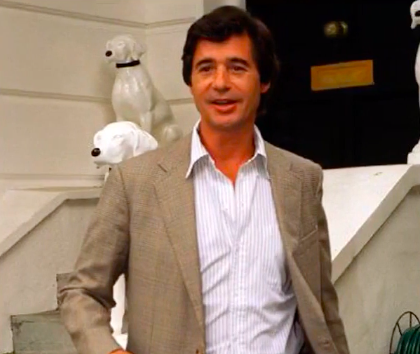 Apparently, the princess had become 'obsessed' with Oliver, an art dealer, in 1992. A former bodyguard also revealed that he one saw Hoare "semi-naked behind a potted bay tree in a Kensington Palace corridor, smoking a cigar".
5. Will Carling
The Welsh rugby character who grilled Will Carling on Princess Diana, mimicked Gazza and now coaches Swansea Uni https://t.co/vYriAjBdks

— WalesOnline Rugby (@WalesRugby) April 19, 2016
Rugby legend Will Carling and Diana had met for the first time at a Chelsea gym. Their pair's relationship was revealed to the public in 1995, forcing them to put their affair to an end. Making things even more scandalous, Carling was married during the same time he was having an affair with the princess. Will's wife even criticized Diana's conduct during their fallout, meanwhile the royal assured that he followed her "like a puppy."
4. James Hewitt
Family of Princess Diana's Ex, James Hewitt, Says He Is 'Getting Better' After 'Heart Attack and Stroke' https://t.co/2JLYeJWpy1

— People (@people) May 15, 2017
One of these men was James Hewitt. Hewitt, a former Household Cavalry officer, was involved in an affair with Diana for five years - a fact she confirmed herself in the Panorama interview. She revealed that she "was in love" with James, "but was very let down." Their relations reportedly started around the same time that Prince Charles was cheating on his wife with Camilla. 
On now: James Hewitt recalls the moment he realised he was falling for Princess Diana. #SN7 pic.twitter.com/rVfIjrTDfm

— True Stories (@SundayNightOn7) March 12, 2017
The pair ended up splitting after James was deployed to serve in the Gulf War, and once the media had figured out what was going on between the two. Ken Wharge, Diana's former protection officer and confidante, wrote about Diana's affair with Hewitt in his book, "Diana: Closely Guarded Secret." Wharfe claimed,
"Hewitt, a natural womanizer, gave her the attention and affection she relished, and then the passion she yearned for.

The pair usually met at an old cottage in Devon belonging to Shirley, Hewitt's mother, where the creaking bedroom floorboards told the story more loudly than any confession."
Princess Diana's ex-lover James Hewitt reveals truth about Prince Harry. https://t.co/myaUIQAdIF pic.twitter.com/eZwwbjiBuw

— LADbible (@ladbible) March 12, 2017
Tabloids reported for the longest time (and many people still hold this belief), that Hewitt is Prince Harry's actual father. However, James has always denied the rumors and insisted that his affair with Diana didn't start until 1986, which was after Prince Harry was already born.
3. Barry Mannakee
The full story of Princess Diana's bodyguard and secret love Barry Mannakee: https://t.co/EdnWtb1YNA #dianainherownwords pic.twitter.com/2w6rvmHphy

— Mirror TV (@MirrorTV) August 6, 2017
Mannakee, Diana's bodyguard, and a police officer with the Royal Protection Squad, was one of Diana's lovers, whose marriage didn't get in the way of starting an affair. After their relationship was described as "inappropriate", Barry was transferred to his role as the princesses protection officer.
Diana very obviously hinted at the fact, by admitting in tapes recorded by the princess's voice coach, that she was "deeply in love with someone who worked in this environment" from 1984 through 1986. Although she didn't refer to anyone by name, the widespread belief is that Diana was referring to Barry. She shared with her friends: "He was my father figure and looked after me." 
Princess Diana reveals bodyguard Barry Mannakee was her "greatest love": https://t.co/XmiA1lMdzL #dianainherownwords pic.twitter.com/5LyuFakZJ2

— Mirror TV (@MirrorTV) August 6, 2017
In 1987, Mannakee tragically died in a motorbike accident - news that left the princess feeling absolutely devastated and heartbroken at the time.
2. Hasnat Khan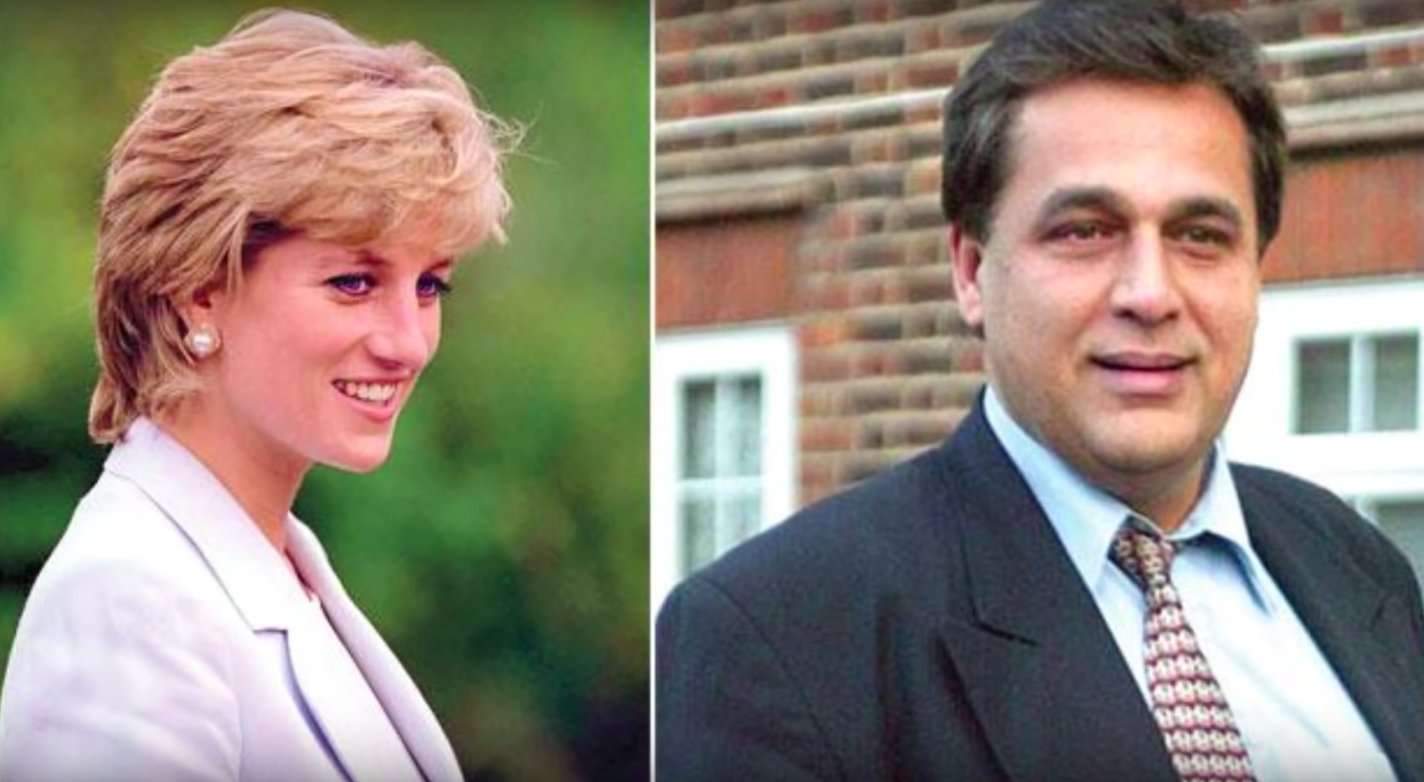 Hasnat Khan was a Pakistani heart surgeon, who Princess Diana referred to as the "love of her life" and even nicknamed him "Mr. Wonderful." Starting in 1995, the pair's affair had lasted for two years. Reports have stated that the couple was head over heels for each other, and at one point even considered marriage.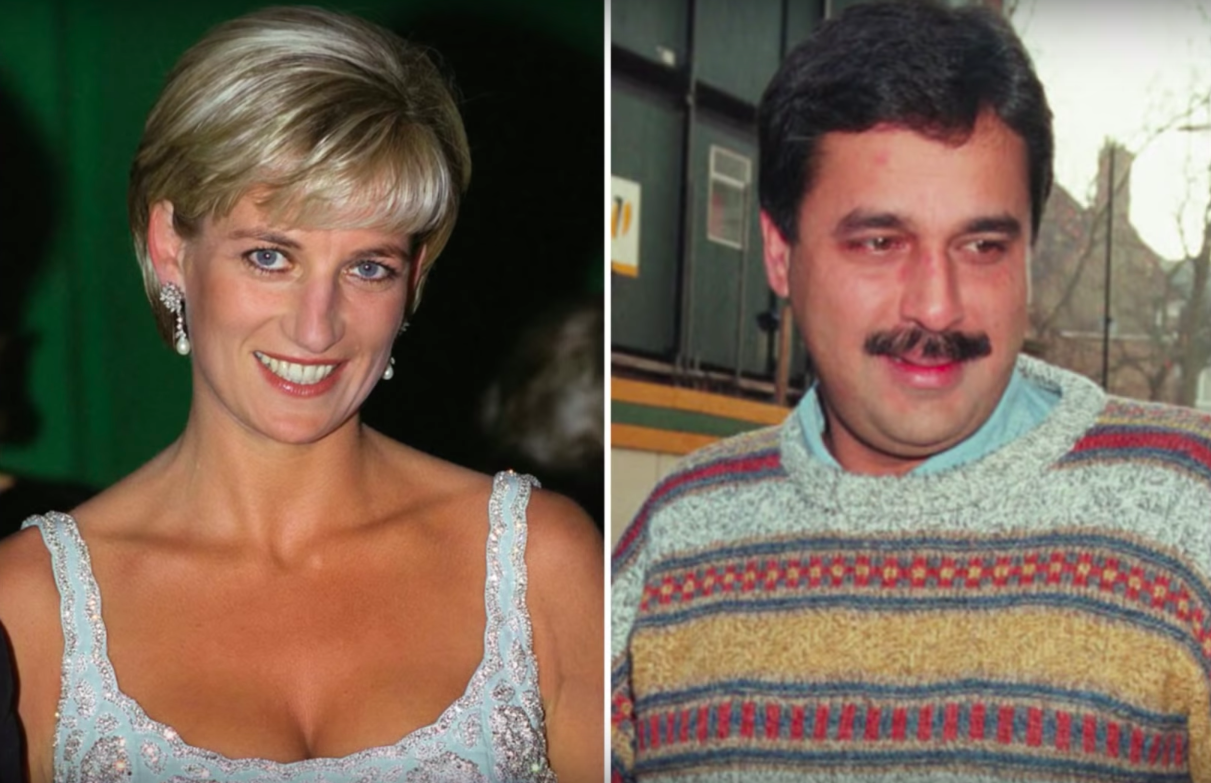 Alas, Khan was simply too worried about their relations being leaked to the press and chose to end their relationship. The couple split just a couple of months before she passed away. Unlike many others, Hasnat never once tried to seek money or offered any intimate details about their affair.
1. Dodi Fayed
REVEALED: Princess Diana asked priest if she could marry Dodi Fayed in a church ceremony shortly before she died https://t.co/DDqGRHrsoo pic.twitter.com/MSuKkDHiwU

— The Sun (@TheSun) August 6, 2017
The final man on the list and the one who she will always be linked to is Dodi Fayed. Fayed was the oldest son of the Egyptian billionaire Mohamed Al Fayed. Although he had been a playboy for the majority of his life, everything reportedly changed once he fell head over heels for Diana.
Diana and Dodi met for the first time in 1986 at a polo match, while the princess was still married to Prince Charles. At the time, nothing came from the exchange. But in 1997, the princess received an invitation from Fayed to the South of France, to spend time on his family's yacht with her sons. After that holiday, Diana accepted a second invitation - and this time, set off without William and Harry. It was during this vacation that paparazzi were able to snap the infamous photo of the pair kissing, making headlines all over the world.
Princess Diana 'was not in love with Dodi Fayed and just wanted summer fun'https://t.co/QVLmOZR0mC pic.twitter.com/Ztom7ltJJO

— Mirror Royal (@MirrorRoyal) August 20, 2017
It was on August 31, 1997, that the couple had dinner at Mohamed Al Fayed's Ritz hotel in Paris, that tragedy had struck. The princess and Fayed were hounded by paparazzi on motorbikes, as they drove through the Pont de l'Alma tunnel. Their vehicle ended up crashing into a pillar, instantly killing Fayed, and severely injuring Diana. The princess was transported to the La Pitie Salpetriere Hospital, still alive but suffering from multiple injuries. After several hours, Diana was pronounced dead.
Princess Diana and Dodi Fayed enjoyed whirlwind romance before Parish crash https://t.co/xL4tnrfgR0 pic.twitter.com/pubB9xOu3S

— Mirror Royal (@MirrorRoyal) August 31, 2018
If it wasn't for that one fateful night in Paris - everything would have been different. Although some might have been judgemental about the princesses numerous affairs, Diana was truly a romantic at heart, who fell in love over and over again, despite having her heart broken. And maybe, just maybe, the princess was simply trying to find "the one." Let us know what you think about Diana's difficult love life in the comment section.  
Sources: CheatSheet, Mirror, Mirror
Related: