The Hardest Working Royal Is Officially Not The One From Younger Generation
We always hear so much about the popular royals, especially of the previous Fab Four - Meghan Markle, Kate Middleton, Prince William, and Prince Harry. But, when it comes to keeping up with their royal duties, none of our favorites take first place. In fact, the royal that's been at the top for the past couple years is Princess Anne, making her the hardest-working royal! Let's look into the princesses accomplishments, and find out more about the royal.
A love for horses and athleticism
A young Prince cuddles up to his Grandmother, while Princess Anne gets ready for a spot of gardening! pic.twitter.com/x0ol0v7pOt

— Clarence House (@ClarenceHouse) August 4, 2016
Born on August 15, 1950, Princess Anne is Queen Elizabeth II's and Prince Philip's only daughter. She was birthed two years before Elizabeth became Queen, and is now 14th in line to the throne. She was given the 'princess' title upon birth since she was born to a monarch.
In addition to the title of princess, Anne was also given the title of Princess Royal by the Queen in 1987. Princess Anne was originally next in line to Prince Charles (her older brother) when it comes to succession - but things changed with him. The royal ended up falling behind her two younger brothers, Prince Andrew and Prince Edward, because of the male primogeniture preference, according to the 1702 Act of Settlement.
#FBF Princess Anne training with her horse 'Goodwill' before competing in the 1976 @Olympics Three-Day Event pic.twitter.com/G9CF0szJnj

— The Royal Family (@RoyalFamily) November 13, 2015
Princess Anne has a huge love for horses and is actually quite a talented equestrian. In 1976, Princess Royal attended the Olympics as part of the British Equestrian Team for the Montreal Olympic Games. Currently, she is serving as the president of the British Olympic Association and is also a member of the International Olympic Committee. In addition, Princess Anne has also participated in numerous European Three-Day Event Championships and has earned multiple awards for individual and team disciplines. Basically, Anne is one heck of an athlete!
A failed marriage and finding true love again
Archive of Princess Anne and Mark Philips' Royal wedding on air now. Half a billion tuned in. Spectacle. pic.twitter.com/7ULw9IlRx2

— BBC Radio 2 (@BBCRadio2) November 10, 2013
Princess Royal was previously married to Mark Philips in 1973, an Olympic Equestrian and a Retired Officer Captain. They brought two children into the world, Peter and Zara. Just like her mother, Zara also shared a love for horses and her athleticism and participated in the 2012 Olympics. Zara ended up winning a silver medal at the event, as part of Team GB's eventing team.
Family day out. Zara Tindall and Peter and Autumn Phillips arrive for the Cheltenham Gold Cup. pic.twitter.com/d3RFT5LwcK

— Mark Stewart (@RegalEyes) March 15, 2019
In December 1992, the princess married for a second time, to Sir Timothy Laurence, a retired British naval officer, in a quiet ceremony. Currently, they have four grandchildren: Savannah, Isla, Mia, and Lena.
The hardest-working royal
Princess Anne to visit Jersey.... https://t.co/USDq8AlMiV pic.twitter.com/fJjU8acc7E

— BBC Jersey (@BBCJersey) June 10, 2019
Like we've previously mentioned, Princess Anne has been working hard in the royal family ever since she turned 18. She's been traveling abroad at least three times a year since 1969 (as part of her royal duties), and is involved in almost 300 different charities! She's also racked up an insanely high amount of royal engagements.
When we take the total amount of royal engagements, Princess Anne has done almost twice as many as Meghan and Kate's put together. So far, in 2019, Princess Royal comes in first place for the second year in a row, with a total of 73 days of engagements!
Meghan and Kate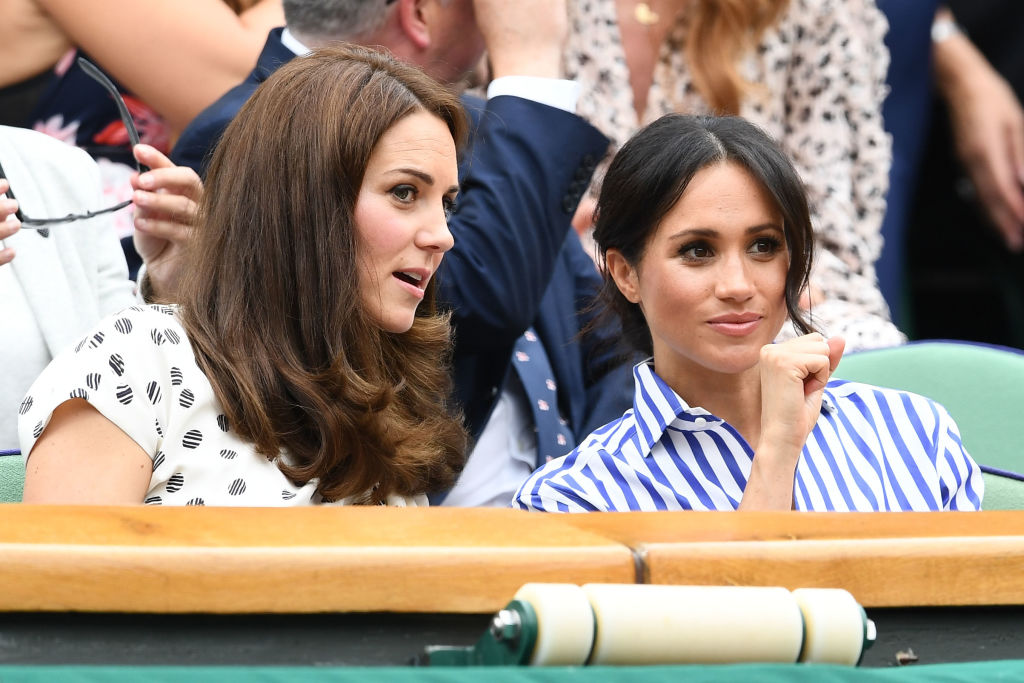 In comparison to the two Duchesses, Meghan has carried out 16 days of engagements, while Kate has had 25. Both of them, actually, were beaten by Her Majesty, 93, who decided to lower her amount of engagements in the past couple of years. However, she still spent 28 days attending her royal duties.
Queen Elizabeth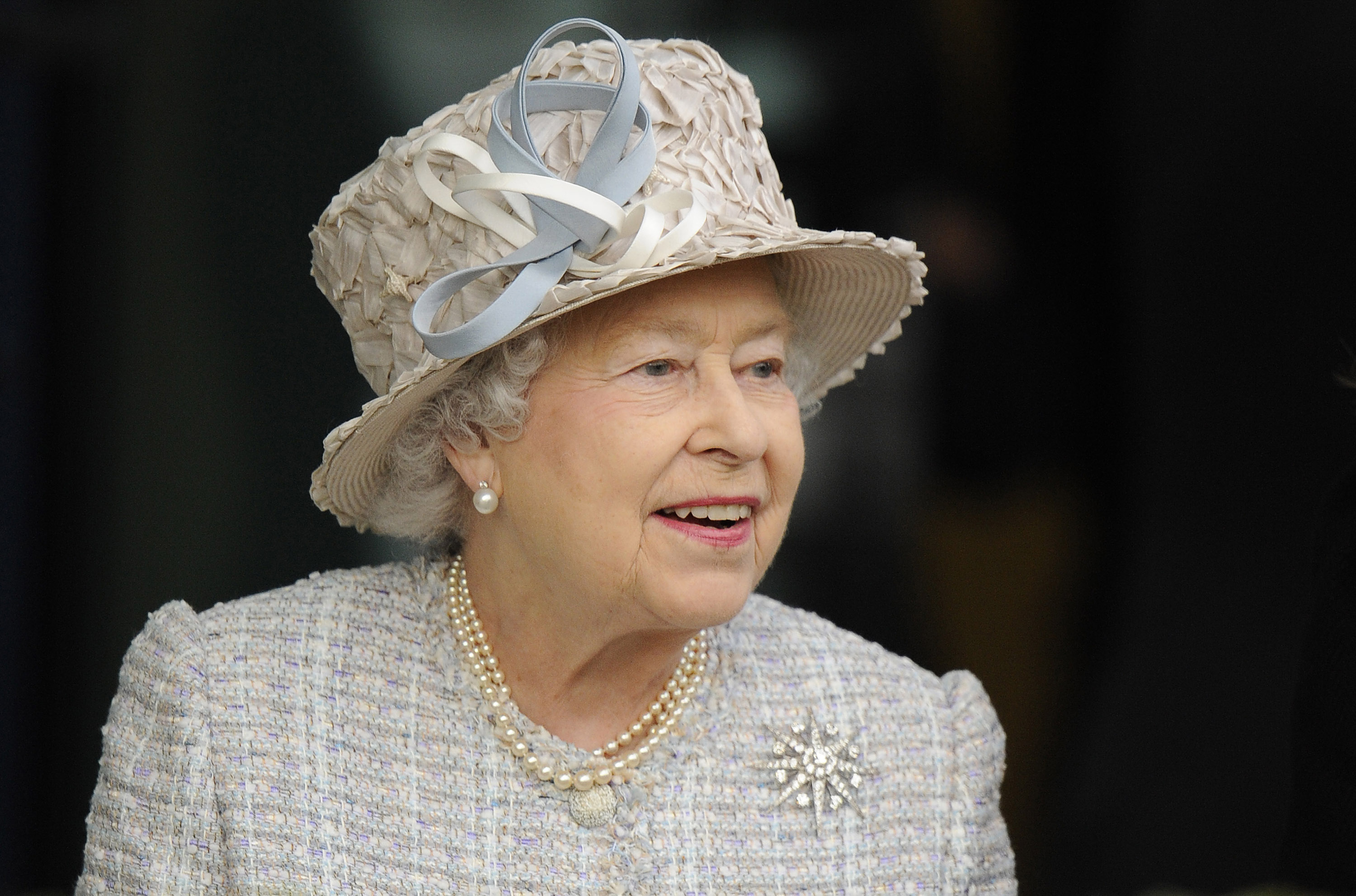 It seems like last month the monarch was possibly trying to catch up with her daughter, Princess Anne since the Queen had a number of public engagements all scheduled for one week. It started with Lady Gabriella Windsor's wedding at St George's Chapel and was wrapped up by entertaining thousands of people at Buckingham Palace's annual Garden Party.
Prince William and Prince Harry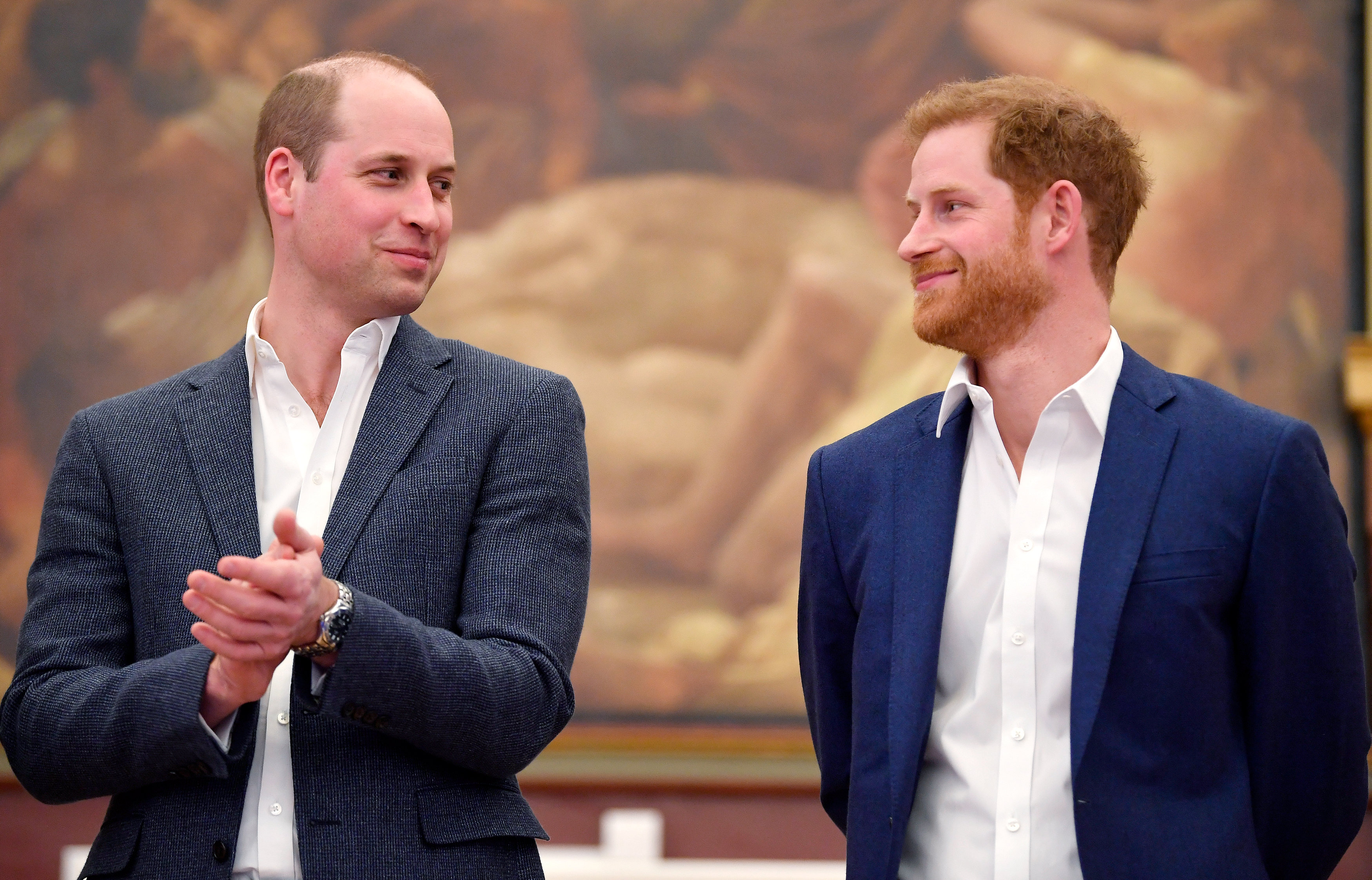 When it comes to the Duchesses husbands, Prince William and Prince Harry, also topped their wives' numbers. Prince William completed 31, whilst Prince Harry upped him by a couple more, coming in at 33.
The Earl of Wessex and the Duke of York
Prince Charles, Prince William, Prince Andrew and Prince Edward #OrderoftheGarter pic.twitter.com/ARkm1y4J3O

— Rebecca English (@RE_DailyMail) June 15, 2015
The older royals seem to be the most engaged! The Earl of Wessex and the Duke of York both ended up beating the younger royals, with the earl coming in at 30, and the duke completing 37.
Camilla and Prince Charles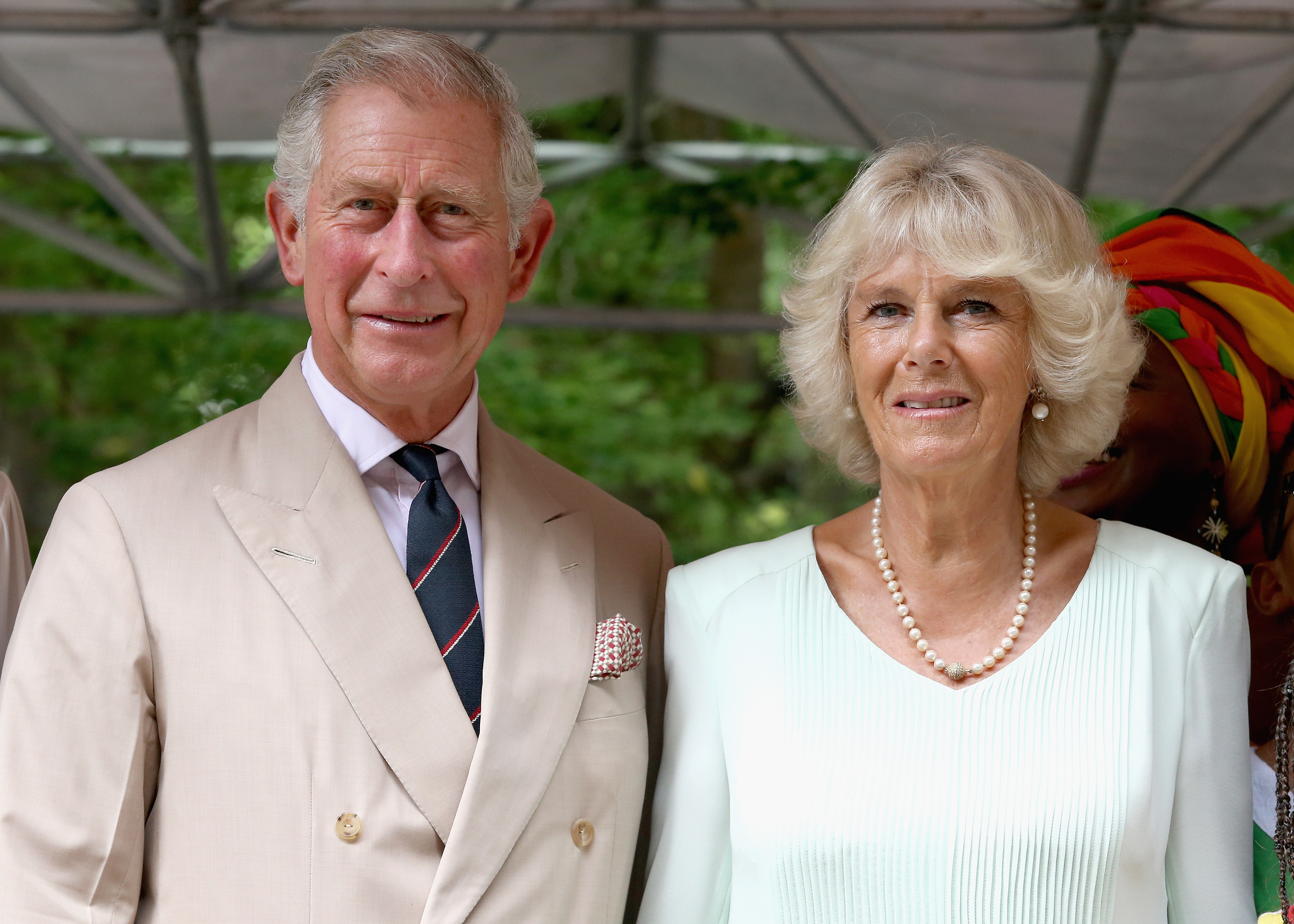 Between Camilla and Prince Charles, the two of them have completed a total of 100 engagements. The Prince of Wales finished with 58, whilst The Duchess of Cornwall currently holds 42.
Princess Anne comes out on top again
Your weekly reminder that Princess Anne is a badass. pic.twitter.com/FzLpqtQS9V

— Luke Jones (@lukejones03) June 1, 2019
Even though some of these numbers might be impressive, they clearly got nothing on Princess Anne. Out of everybody, Princess Royal has been the busiest, with a number of engagements taking place all over the country.
She visited the Glasgow College of Nautical Studies in February, on the banks of the Clyde, whilst in April she opened the UK's new Hydrographic Office headquarters that's located in Taunton. The royal also joined Camilla and Prince Charles last month, as they went to the Queen's royal garden party.
This week, HRH Princess Anne will be opening the first National Training Centre for the @RDAnational at Lowlands Equestrian Centre.

Full story here... https://t.co/ki45zauCFh#BritishEquestrian pic.twitter.com/rQDtPidb3i

— Equestrian Team GBR (@TeamGBR) June 10, 2019
In an analysis conducted by The Telegraph, it was confirmed that Queen Elizabeth's daughter had worked 180 days of the year in 2018. In addition to that, she's clocked up 20,000 engagements over the past 50 years! That was was her official debut took place, on March 1, 1969, St David's Day, when the princess gave out leeks to the Welsh Guards at Pirbright Camp in Surrey.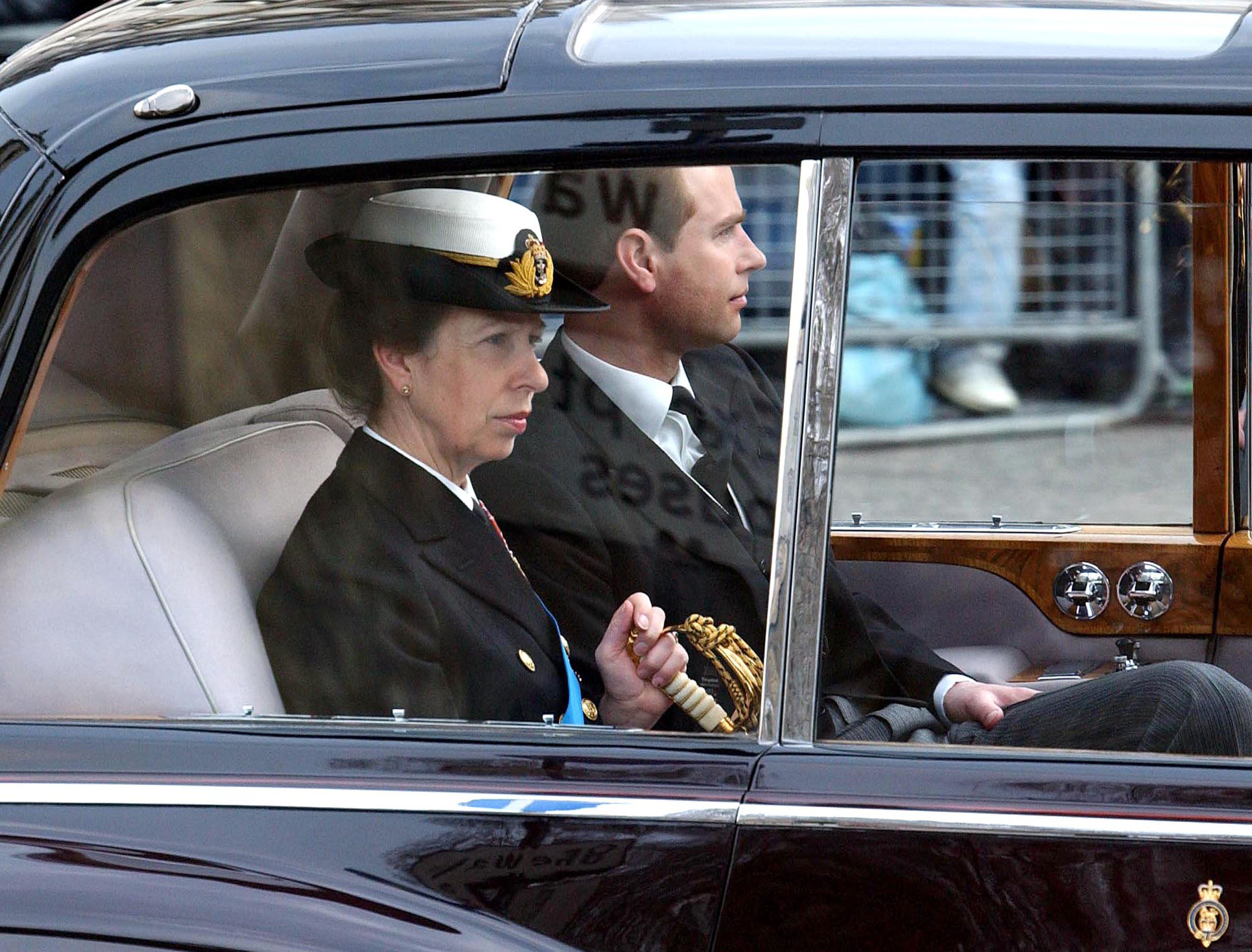 Even though 73 engagements might not sound like a lot, compared to the other royals, Princess Anne is seriously putting in some work! Especially when we look at Meghan and Kate's low numbers. Make sure to share this article with your friends who are also royal fans, and stay tuned for more interesting updates!
Sources: Latin Times, Daily Mail
Related: