The Elegant Way Princess Diana Shaped The Future Of The Royal Family
Royal births are not only a huge deal to the royal family, but to the general public as well. It seems as if everyone gets a major case of baby fever, and the entire world is just waiting with anticipation and excitement for the arrival of a new royal! And, the Duke and Duchess of Sussex were the latest couples to bring us this excitement. 
From gender to names, and titles, media and fans alike were buzzing with guesses. Once Archie Harrison Mountbatten-Windsor was born, it seems we got the answers we were looking for. Alas, for some people, it wasn't enough. The royal family has been working hard to include the public in their births, and it seems like Meghan and Prince Harry are trying to take that away.
Diana started the infamous trend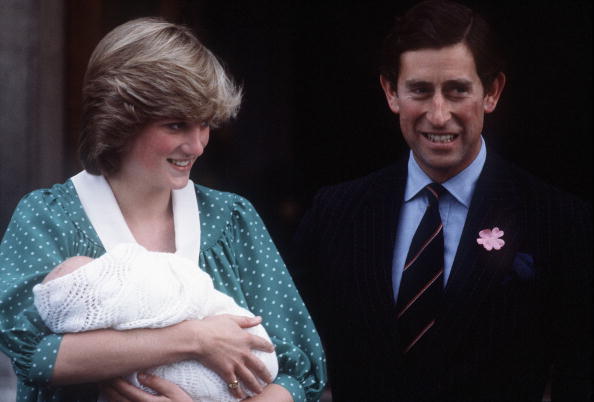 The tradition started with Princess Diana in 1982, when the royal gave birth to Prince William. Diana made the decision to leave the hospital with baby William in her warms, waiting for her husband on the steps. Of course, once the press had picked up on Diana's exit, they all flocked towards the steps in order to get a peek at the new royal baby. 
They were pleasantly surprised when the Prince and Princess of Wales let them grab a good photo of Charles and Diana with their baby prince. At the time, Diana had no idea that she would be setting down new traditions and shaping a new future for the Royal Family.
Trying to make everyone happy
Diana gave birth to Prince William in the Lindo Wing of St. Mary's Hospital on June 21, 1982, marking a break from the tradition of royal births at Buckingham Palace.

Look back at Princess Kate, Princess Diana showing their newborns to the world: https://t.co/G50TZlGgrV pic.twitter.com/qTJfSBhRVp

— Good Morning America (@GMA) April 23, 2018
Princess Diana had a very obvious stance when it came to the media. And given her troubles with the press, it came as a surprise that the royal willingly showed off her newborn. But, Diana had her own reasons for doing so. By showing everybody Prince William, the princess had hoped that the media - and the whole world, to be honest - would leave her be for a while to recover and recuperate from the birth. 
Although she looked marvelous in the photos, Diana was clearly tired and needed her rest. And she wouldn't have been able to get it if the media was hounding her. Her intentions weren't entirely selfish, though. The princess was well aware that people from all over the world look up to her, and this was her way of saying thank you for their support.
When William first met Harry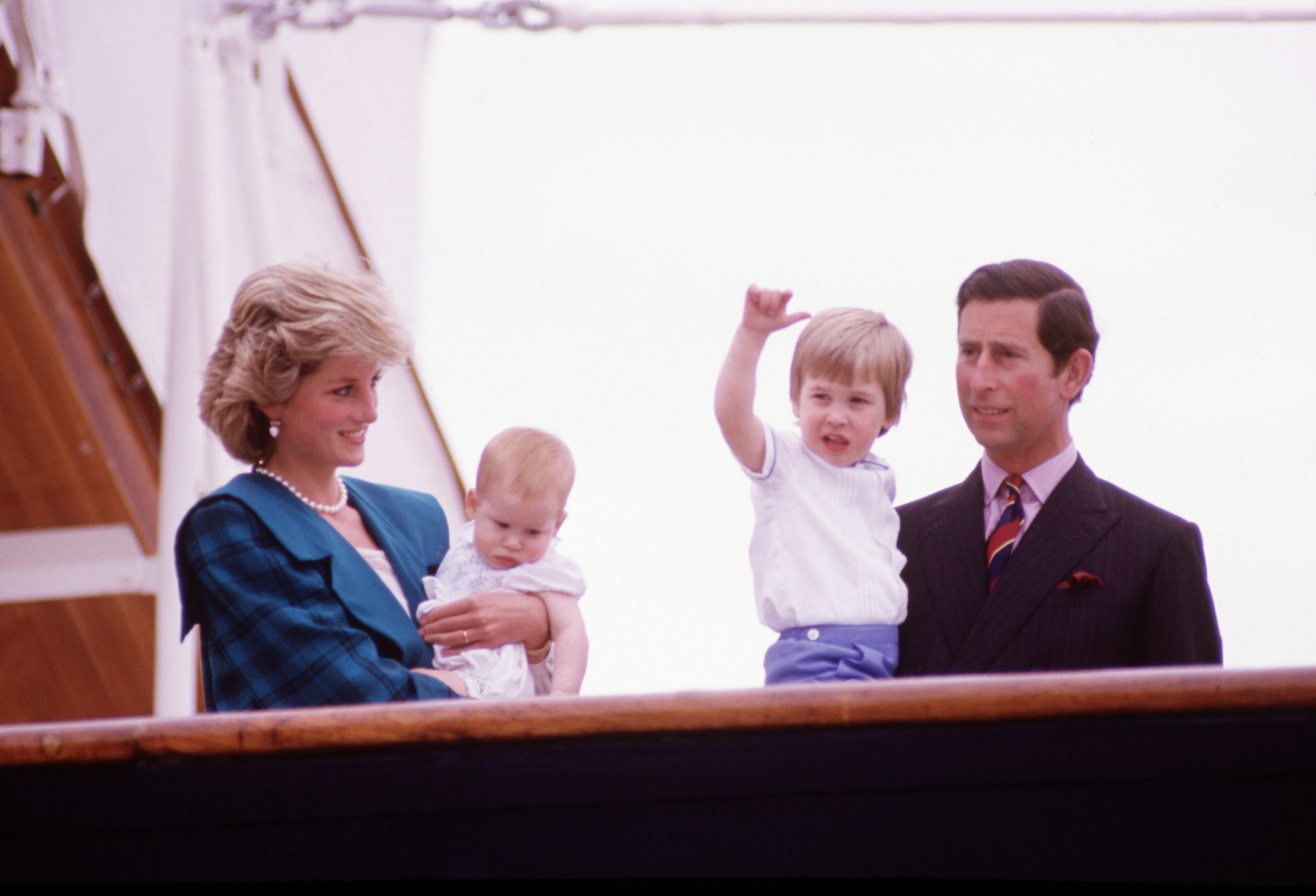 Diana and Charles did the exact same thing with Prince Harry's birth, basically setting a new tradition in stone. And although Harry's birth was a little different this time around, since the Wales' welcomed their firstborn a couple of years before, it was still a magical moment. 
But, this time around, Charles and Diana ensured that William got to meet his little brother before introducing him to the world. According to Prince Charles, their meeting was a heartwarming event, with William taking to Harry "like a duck to water." They formed a close bond that day, one that has stayed relatively strong all these years later.
The ones who are keeping with tradition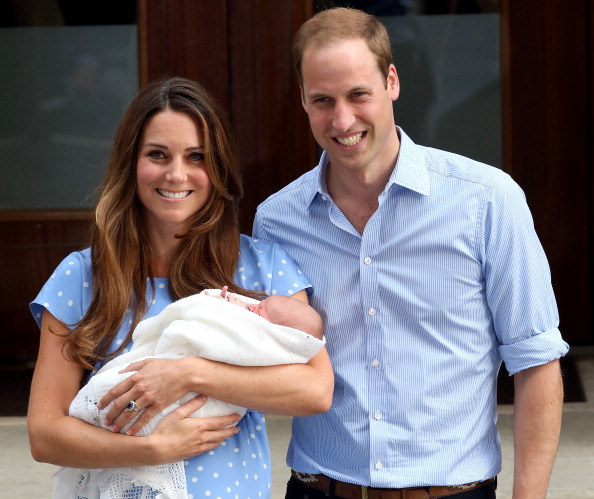 One royal couple who is evidently trying their hardest to stay in line with Princess Diana's tradition is Kate Middleton and Prince William. The excitement about the couple's wedding was felt worldwide, with millions of fans and onlookers wishing them only the best.
 In fact, the energy surrounding their wedding was very much like Charles' and Diana's - so, the people expected just as much from the new royal couple. Luckily, William and Kate gave the people what they wanted, following in Diana's footsteps and posing outside the Lindo Wing, a few hours after Prince George was born. Middleton continued to do so with Princess Charlotte, and Prince Louis, looking flawless as ever despite the struggle she just went through in the delivery room.
Another royal baby on the way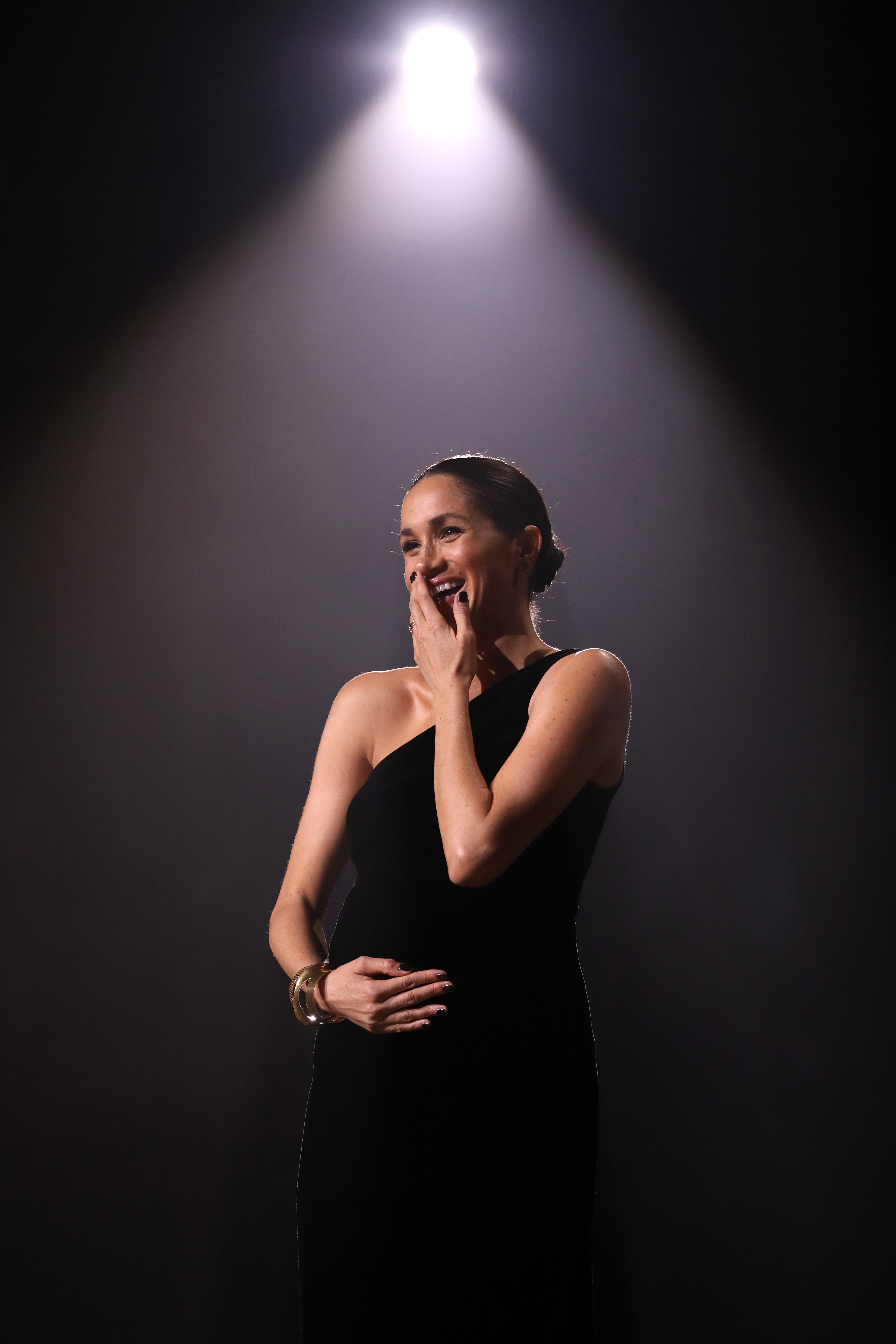 Only months after Prince Louis was welcomed into the world, that we received some more wonderful news - Prince Harry and Meghan Markle are expecting a royal baby! Despite just tying the knot, the newlyweds felt like they were ready to start their own family together. Because of tradition, and their siblings, the people expected the same thing from the new couple. But, Meghan and Harry had their own plans.
Rebelling against tradition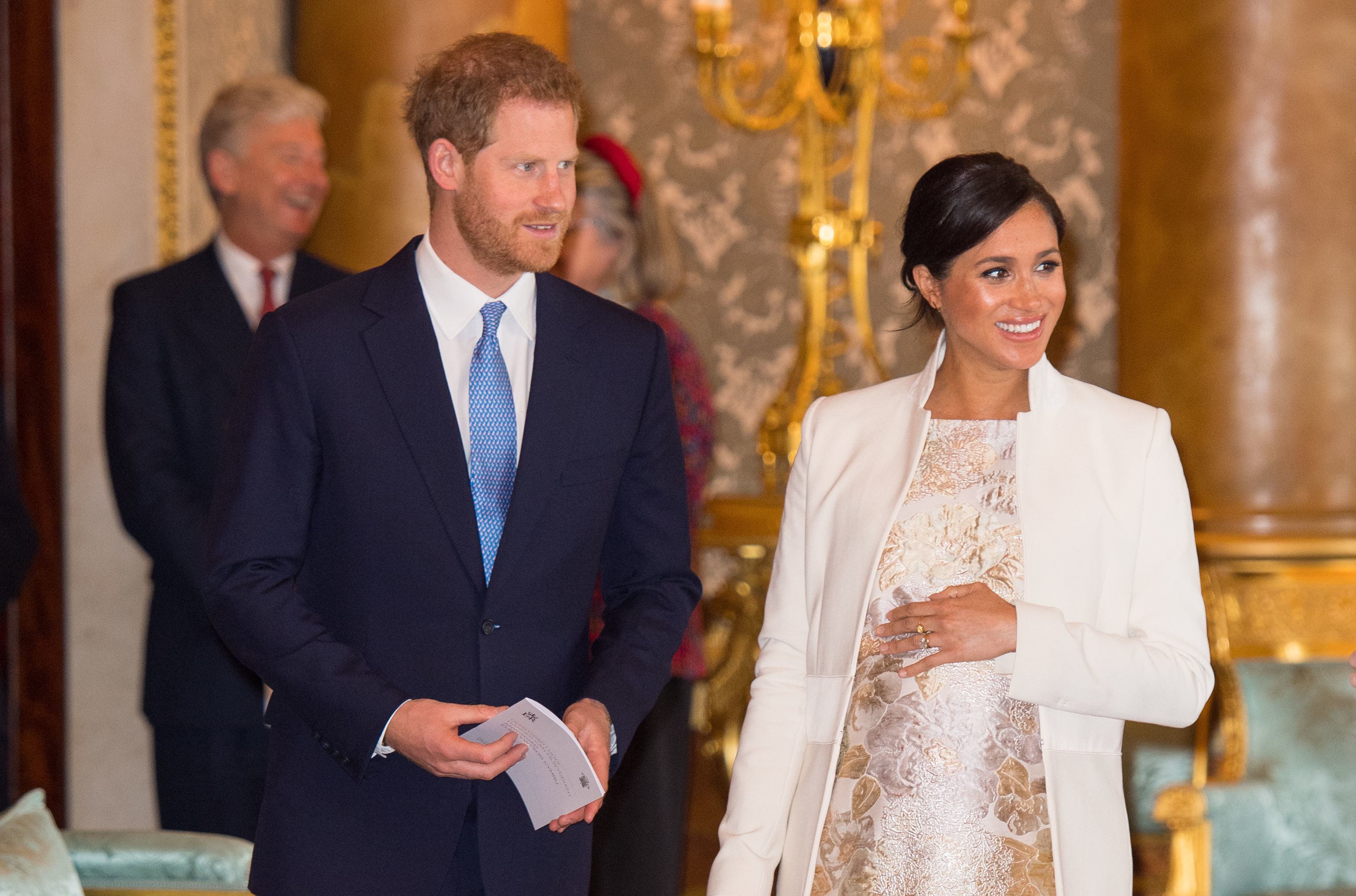 Of course, the Duke and Duchess of Sussex were well aware of the Lindo Wing tradition but decided not to go through with it anyway. Even though the announcement was shocking at first, this wasn't anything new for the couple, since they've been breaking rules and pushing boundaries ever since the beginning.
Markle, in particular, has received a lot of backlash for doing things her own way, rather than respecting the royal rules and traditions. For some, Meghan has become a respected figure who believes in standing up for your beliefs, and the modernization of the monarchy. But for many others, the Duchess is simply viewed as a troublemaker. Her decision to break Diana's tradition clearly didn't sit well with the public, and probably the royals too.
Demanding respect for their privacy
Rather than making the birth a public affair, Meghan and Harry opted for a more option. The Duchess decided to do a home birth, away from the cameras and Lindo Wing. In addition, they refrained from showing off baby Archie to the world, so soon after welcoming him into the world. 
The couple did so because they simply wanted to spend some quality time with their baby boy, before letting the entire world get a glimpse of him. Although this is sound reasoning, the public had gotten used to - and expected - them to do Diana's way of things. And defying the princesses tradition came as a huge shock, needless to say.
Archie makes his debut two days later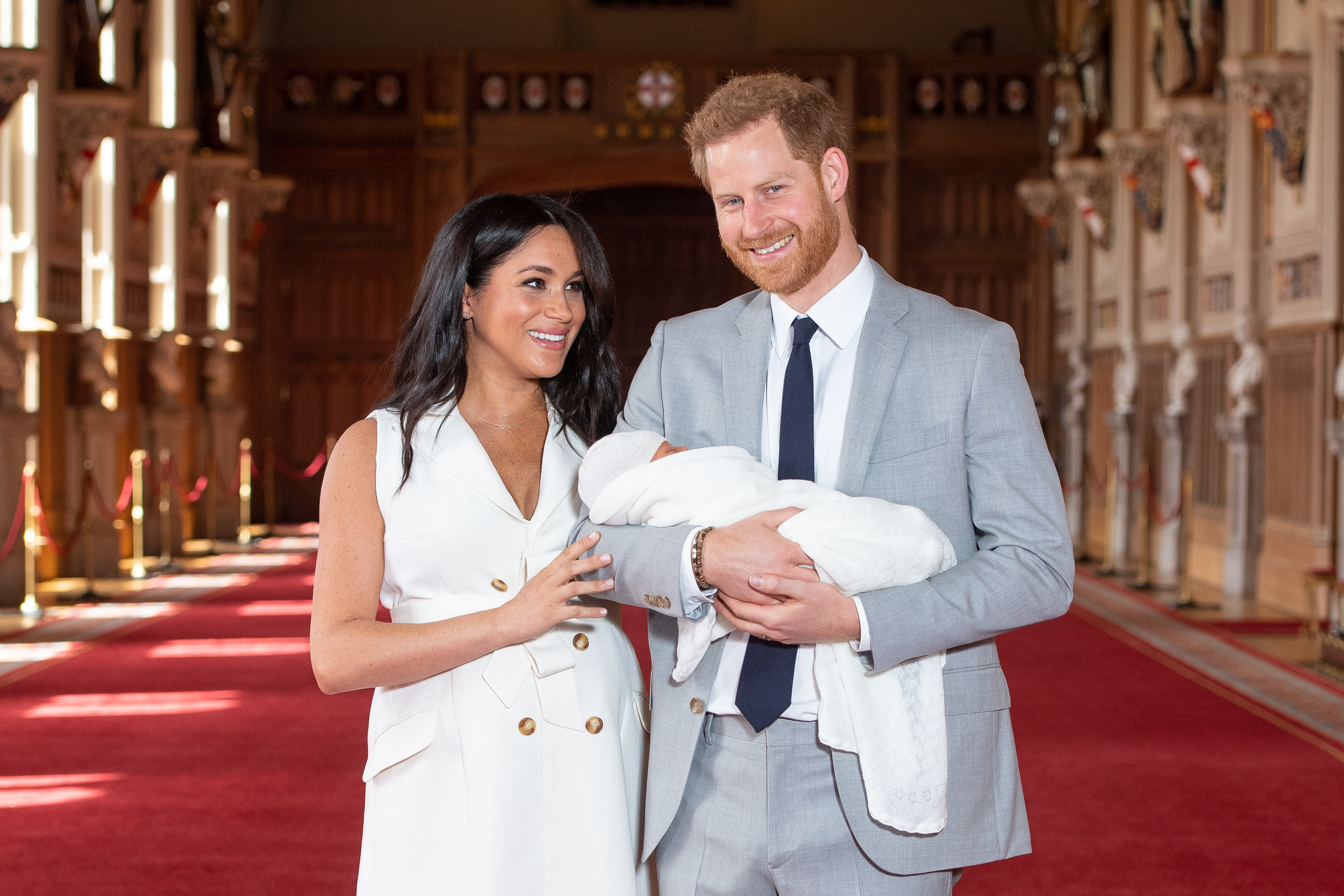 Even though we didn't get the opportunity to see Archie as soon as he was born, we finally got to meet the little royal two days later. The Sussex's had organized a limited selection of the press to take pictures of the new family of three. Ever since giving birth, Markle has had some time to recover and adjust to her new responsibilities as a mother.
What's expected of them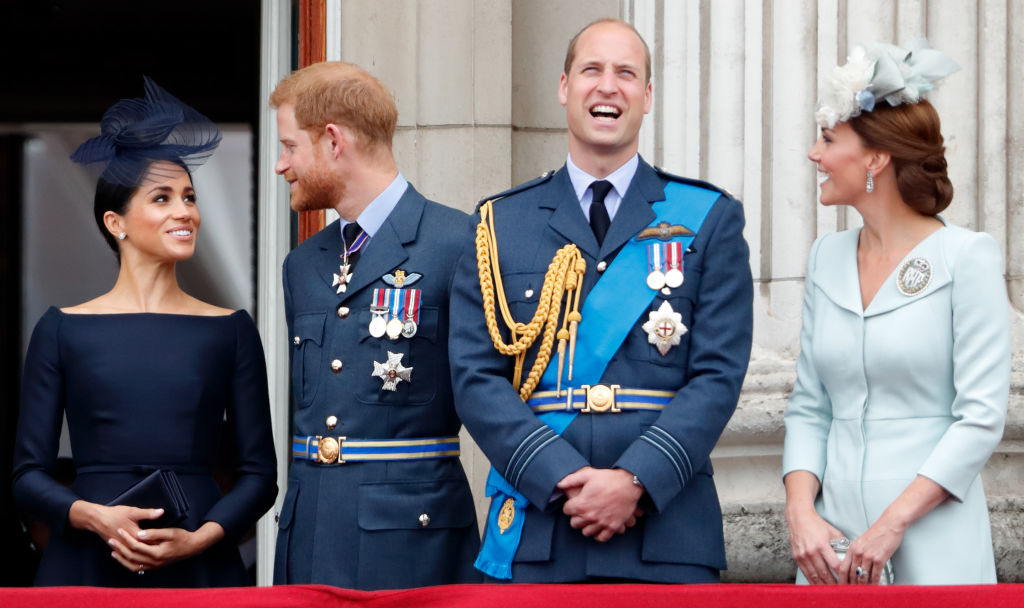 Prince Harry and Meghan Markle's resistance to following royal traditions has been giving people excuses to draw in some negative criticisms and comparisons between them and the Cambridge's. However, it's important to keep in mind that the couples are in totally different situations.
Prince William, as future King, has an obligation to his people and needs to do whatever he can to please them. Because of this simple reason, the prince can't be going around breaking rules and traditions. Even if the couple didn't want to stand on the Lindo Wing steps, they would more than likely have had to.
Simply enjoying their freedom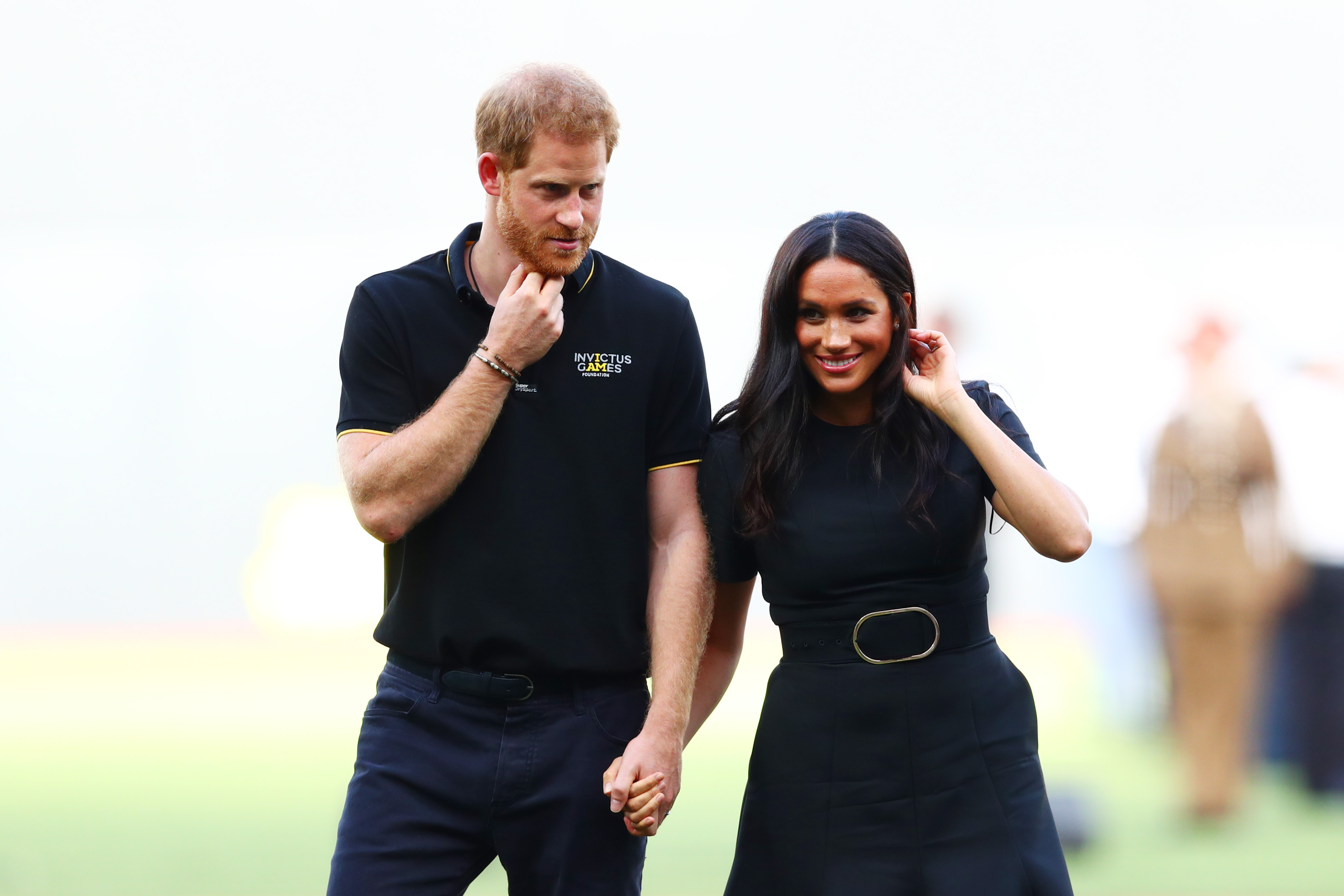 This is why Meghan and Harry have more freedom to do things their way. Since they most likely won't ever sit on the throne, the couple has a lot more flexibility. For this reason, expectations of the Sussex's are much less and demanding compared to Prince William and Kate Middleton.
Less wiggle room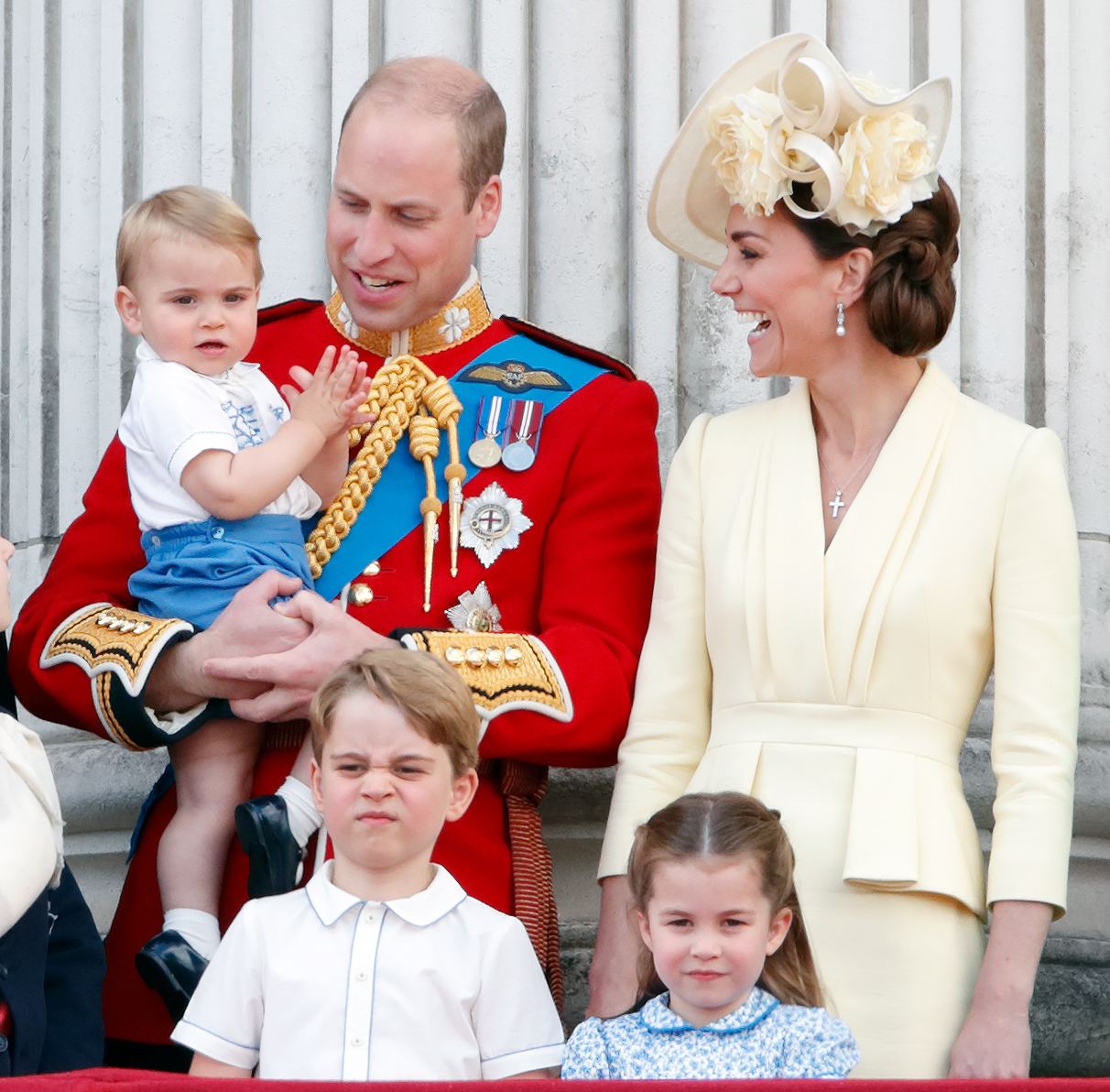 The criticism that Meghan and Harry are receiving for their rulebreaking really doesn't come as a surprise. Since William and Kate are seen as the epitome of royal protection, the public expects no less from the others. So, if someone is straying from their footsteps, it's automatically depicted in the wrong way.
But, even though the Duke and Duchess of Sussex aren't doing things the same way William and Kate are, their actions aren't necessarily anything new to the royal family. In fact, Meghan wasn't even the first royal to do a home birth. Her Majesty has never actually set foot in a hospital when giving birth to her kids.
Flying under the radar
Mia Tindall's adorable reaction when mum Zara tries to share her ice cream https://t.co/qMgCLg8NMN pic.twitter.com/C6zxpNKP6r

— Mirror Royal (@MirrorRoyal) March 25, 2019
When it comes to the line of succession, the further down you are, the less attention you'll receive from the media. Hence, there can be a bunch of royals popping up out of nowhere that you had no idea even existed. So not everyone is going to receive the same amount of attention that, say, Prince Charles and Princess Diana, or Prince William and Kate Middleton did.
For example, when Princess Anne's daughter, Zara, gave birth to her first child, Mia, there wasn't much buzz surrounding the event. Even though she was welcomed into the world shortly after Prince George, the royal, sadly, wasn't as noteworthy since her position in the line is so distant. The public first saw her a whole two months after she was born when the child was featured in a magazine spread.
The positive and negative aspects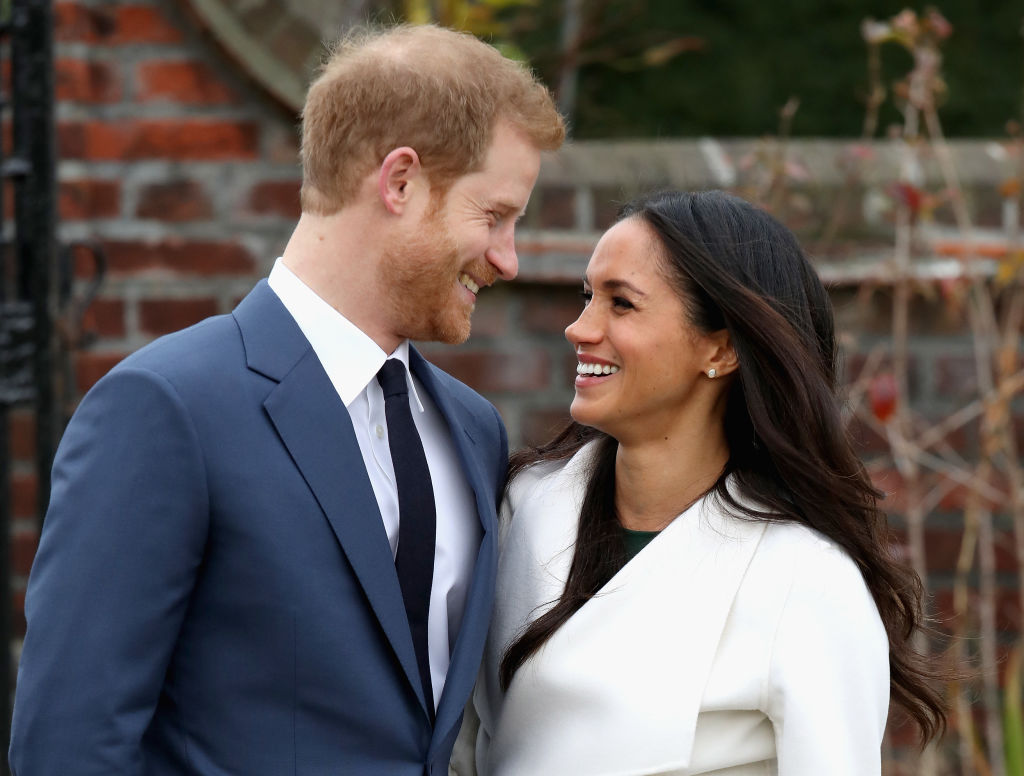 Sure, there's a ton of benefits involved in becoming a part of the royal family - but that doesn't mean these people's lives are easy. When private matters are constantly made public, the attention can be difficult to cope with. 
Prince Harry and Meghan were lucky that they were able to break the Lindo Wing tradition because the Cambridge's wouldn't have gotten the same luck. Plus, if it wasn't for Charles and Diana starting the tradition, there probably wouldn't have been any expectations to begin with.
Criticizing royal tradition 
Keira Knightley SLAMS Kate Middleton and her post-birth appearance: https://t.co/MBx8F6Nr0B pic.twitter.com/PEMiboQ1fA

— New Idea magazine (@NewIdeamagazine) October 9, 2018
Not everyone supports the tradition, however. Even though the public loved that Diana and Kate had stopped on the steps and gave them a photo op after giving birth, many believed that it's not a great idea to do so.
Keira Knightly, for one, went on a rant and wrote a whole essay about what it's really like to give birth, stating that its far from the picture that Kate presented. Other women joined in, and criticized the show, believing that it encourages women to mask their pain and present an unrealistic image to others.
Feeling sorry for Kate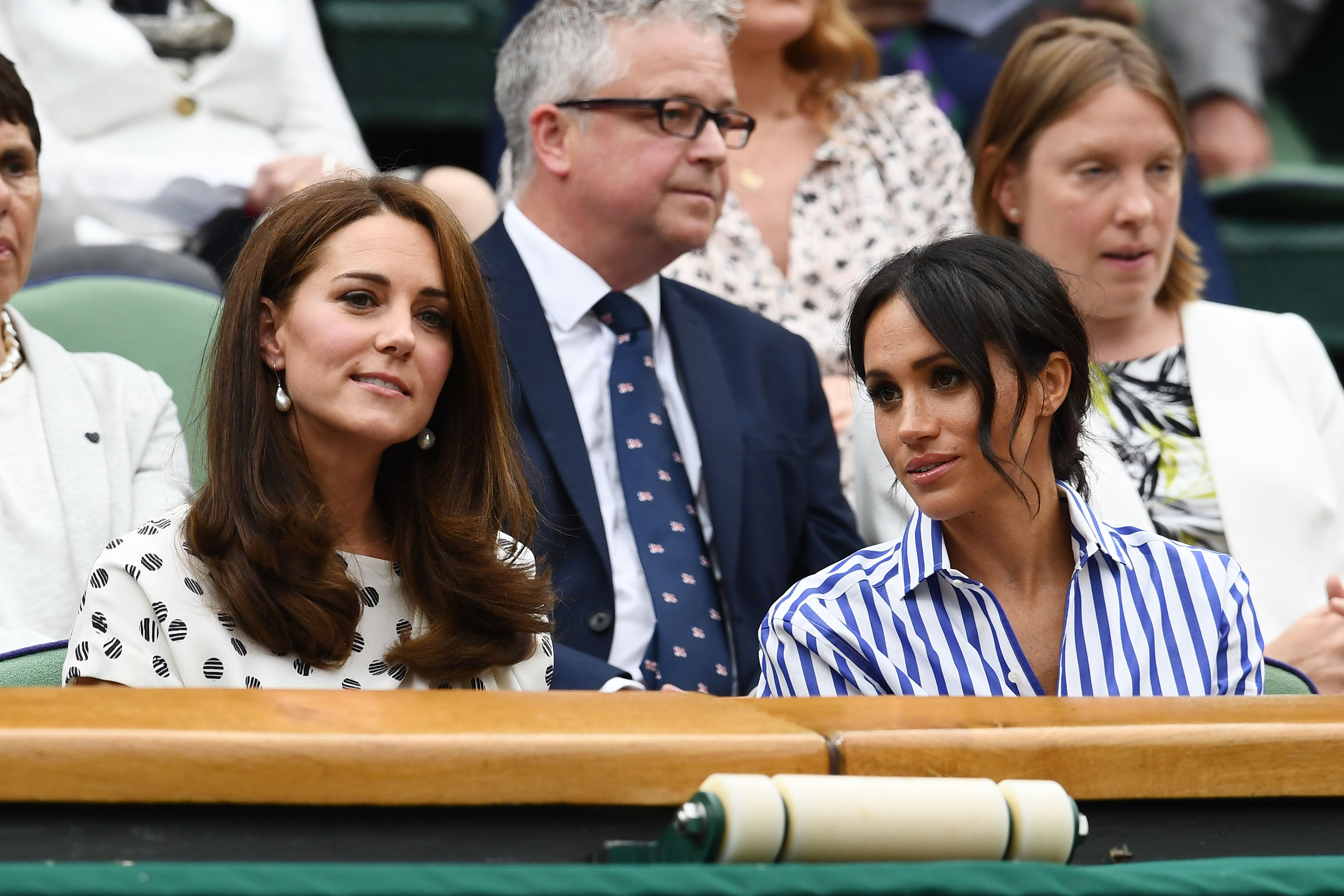 In fact, Meghan Markle herself clearly isn't a fan of the tradition, and apparently even went so far as to say that she felt sorry for Kate after she watched her pose for pictures outside of the Lindo Wing.
Meghan Markle isn't a fan of the tradition either and was even caught sharing with a friend that she felt sorry for the Duchess after watching her pose for photos outside of the Lindo Wing. Meghan believes that standing around in heels and smiling shortly after giving birth is something that few women would actually want to do.
Hiding Archie's face
Meghan and Harry are continuing to keep their personal life, and Archie's life, as private as possible. They haven't released any pictures yet that clearly show their son's face. Although we were able to see Baby Sussex on the second day, the only other pictures that have been released are on social media. One of the pictures shows the baby's feet, and in the second one, his face is mostly covered by Harry's hand.
The christening is coming up soon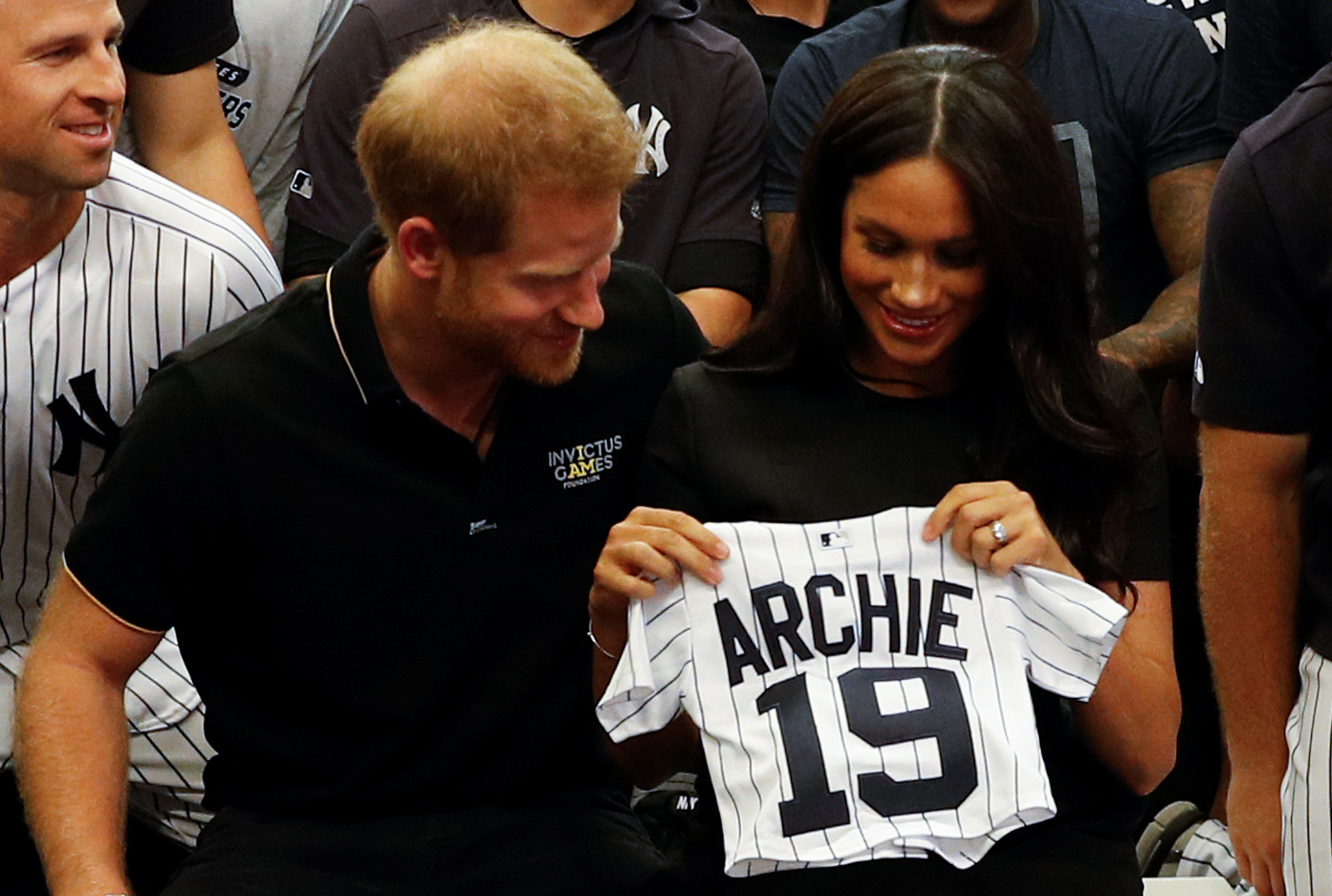 One of the next issues that the Sussexes will have to face is the christening. The event will be taking place soon, and it's expected that at least one photo will be released. Naturally, royal fans are dying with anticipation and can't wait to get another glimpse of Baby Sussex. However, it seems like Archie's parents are demanding a private christening - straying from what William and Kate did, by allowing the media in, and keeping the actual ceremony private.
Traditions are always important, and some even sacred. But with modern times, come modern changes, and it seems like rules will just have to be broken. What do you think about the Duke and Duchess of Sussex breaking such traditions? Let us know what you think in the comments below!
Sources: SocialGazette
Related: