Wimbledon As The Symbol Of Royal Tradition: Iconic Tennis Championship That Met All The Royal Generations Of A New Era
We love to see the British Royal Family out and about with their myriad duties and engagements. And since we are in July, that means it's about time for the monarchy to enjoy Wimbledon, the long-awaited and iconic tennis championship where hundreds of sports fans from around the world gather to applaud their fav athletes.
It turns out that the royal household in the UK has had close connections with the tournament that are genuinely worth checking out. Plus, we cannot miss the special appearances that we got to enjoy this year. Find all this and much more in the article below!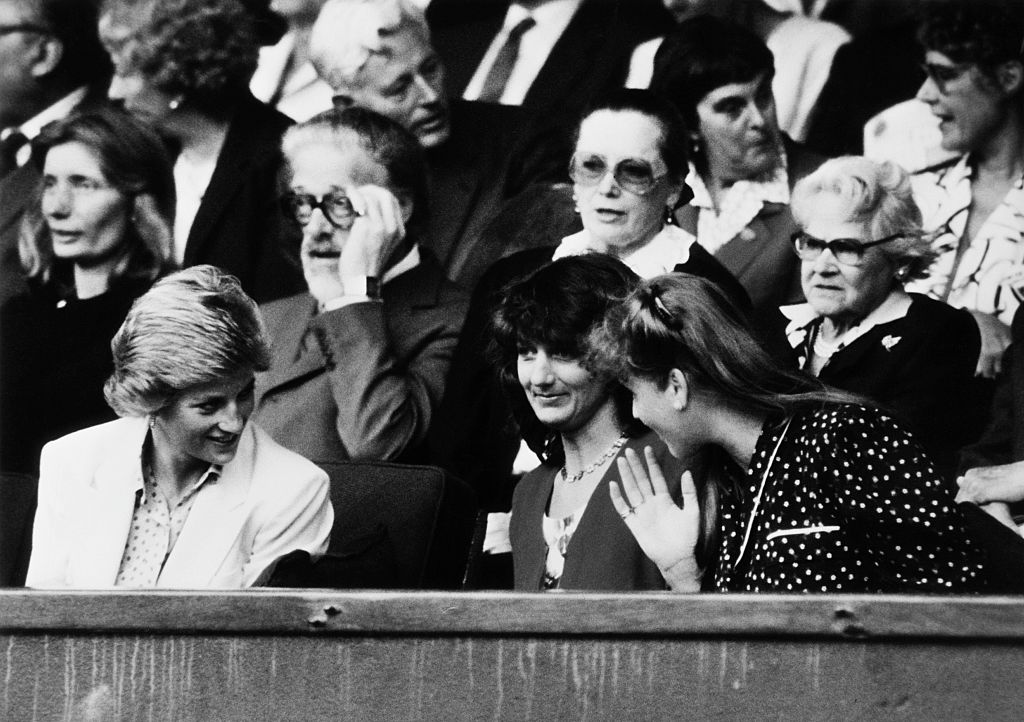 A TIME-HONORED TRADITION FOR THE ROYALS
These days, swarms of people wrestle to get top seats at Wimbledon, but not the British Royal Family. Dukes, Duchesses, Princes, and Princesses have a VIP box reserved only for them because it turns out that the royal history with the championship is almost a century old.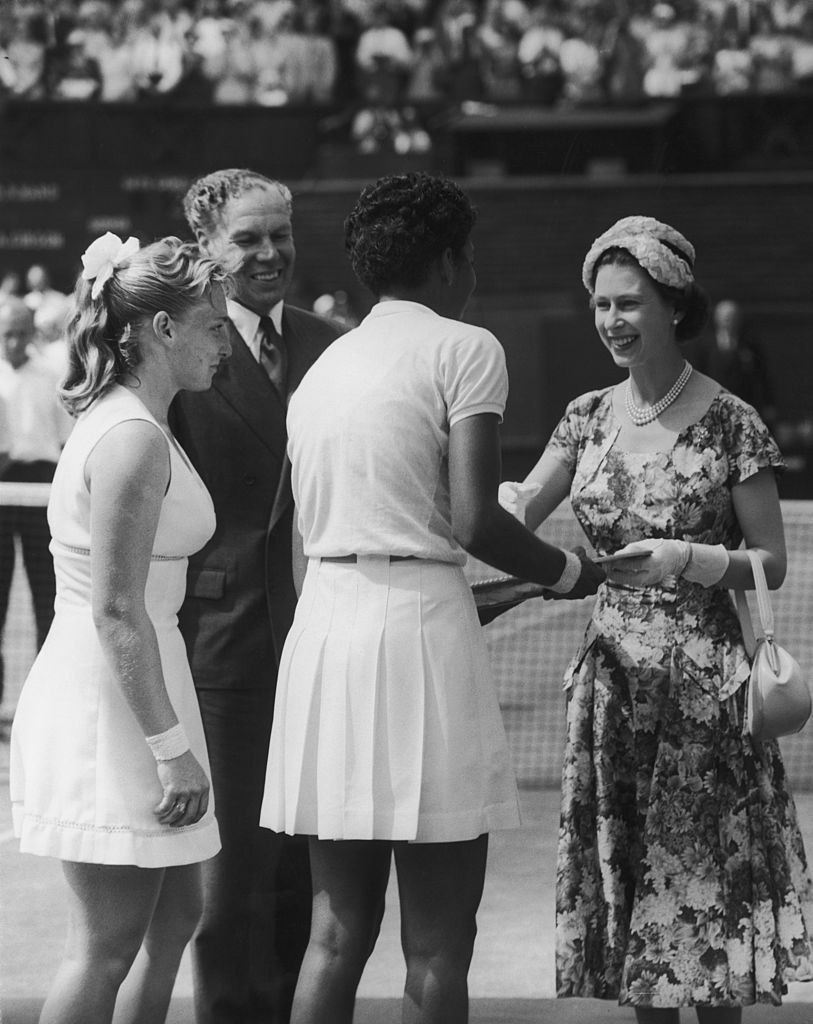 Even before Queen Elizabeth II, many noble predecessors sat on the bleachers to watch the matches unfold. As per ES Insider, it all dates back to King George V when he was only Prince George in 1907. Author Bruce Tarran revealed that the royal was asked to present the trophy to the winner of that year's tennis event.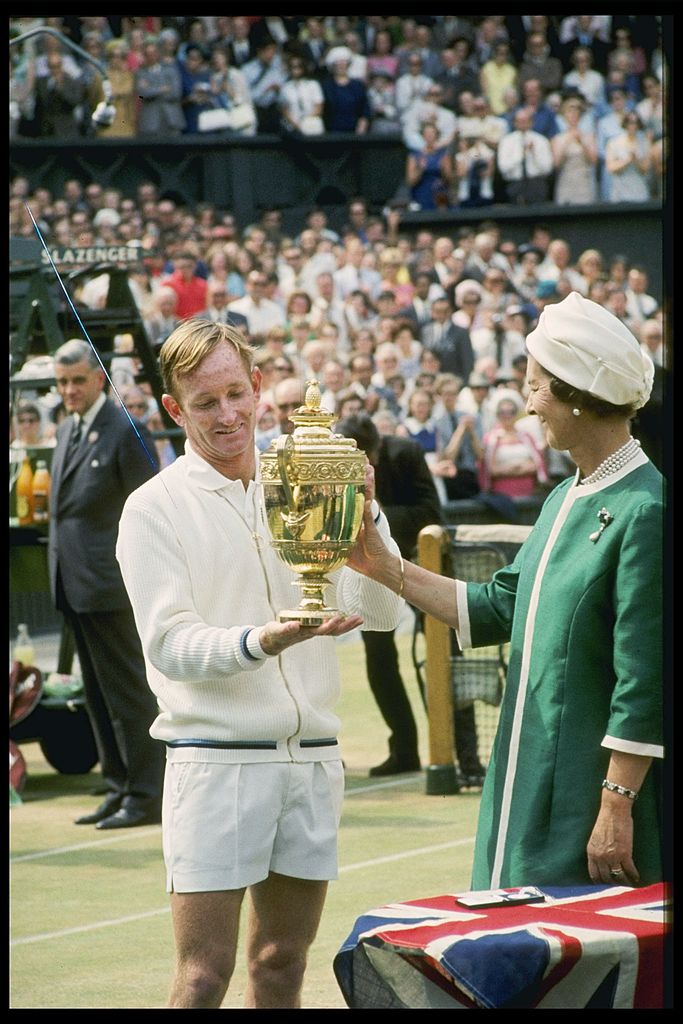 Following that instance, George was asked to become the president of the All England Lawn Tennis and Croquet Club and thus cemented "a tradition maintained by succeeding Monarchs to the present day." After the Prince ascended to the throne, he also became the patron of the club. In fact, Wimbledon is the only Grand Slam that the Royal Family patronizes. 
Thereupon, several members of the monarchy have also served as patrons or presented prizes. Prince Edward, Duke of Kent, took over the presidency of the club in 1969 and has been presiding it since then. For the ones who don't know him, he's Queen Elizabeth II's first cousin.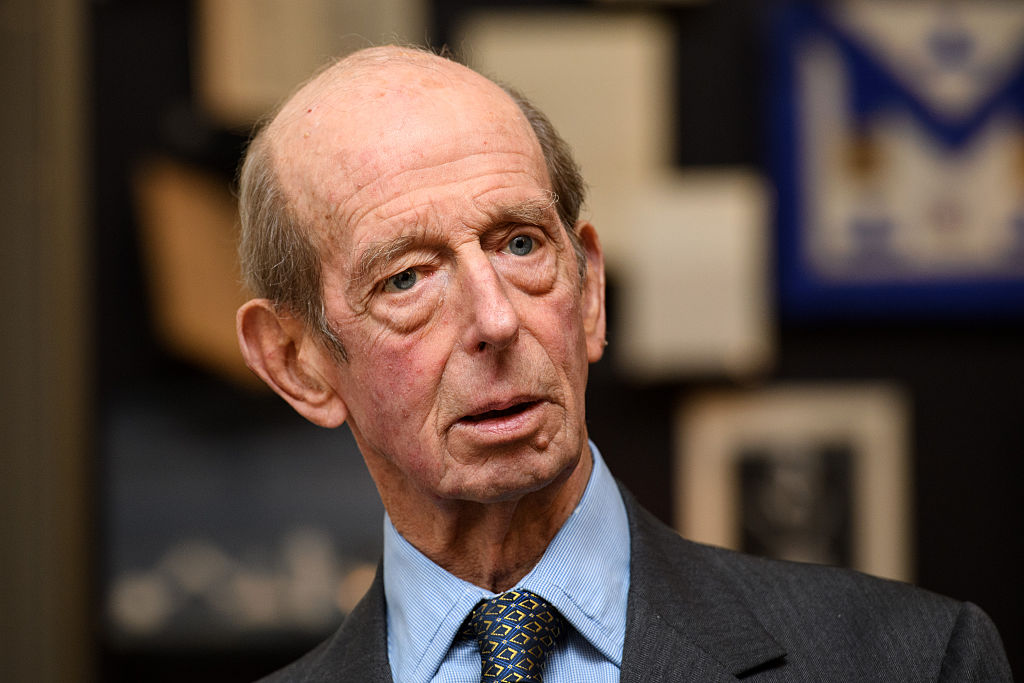 GETTING IN ON THE CHAMPIONSHIP
But attending Wimbledon is not the only thing that our favorite noble people in the UK have done. There's one person who even took part in the tennis tournament, and that is a former Duke of York, aka King George VI. To our amazement, the Queen's late father took to the Centre Court back in 1926.
According to Indian Express, he competed in a doubles match with Wing Commander Louis Grieg, but sadly, fellow Brits Arthur Gore and Herbert Roper Barrett defeated them. From then on, no other royal member has ever played again. We now wonder who could be next! Maybe the royal aficionado that we have below.
Today marks the end @Wimbledon 2017 - In 1926 the future King George VI became the first member of The Royal Family to compete at #Wimbledon pic.twitter.com/ZjgAyap9pE

— The Royal Family (@RoyalFamily) July 16, 2017
A FEMALE KEEN TENNIS FAN
If you thought the Queen was a follower of Wimbledon, there's another lady who beats her hands down, and that is Kate Middleton. Her fascination for the sport and the prestigious tournament hit the road even before joining the blue-blood family. 
As per ES Insider, the Duchess played tennis when she was young. During a BBC documentary, she talked as well about Wimbledon claiming, "It's such... a quintessential part of the English summer, and I think it really inspires youngsters; myself, it inspired me, when I was younger, to get involved in the game."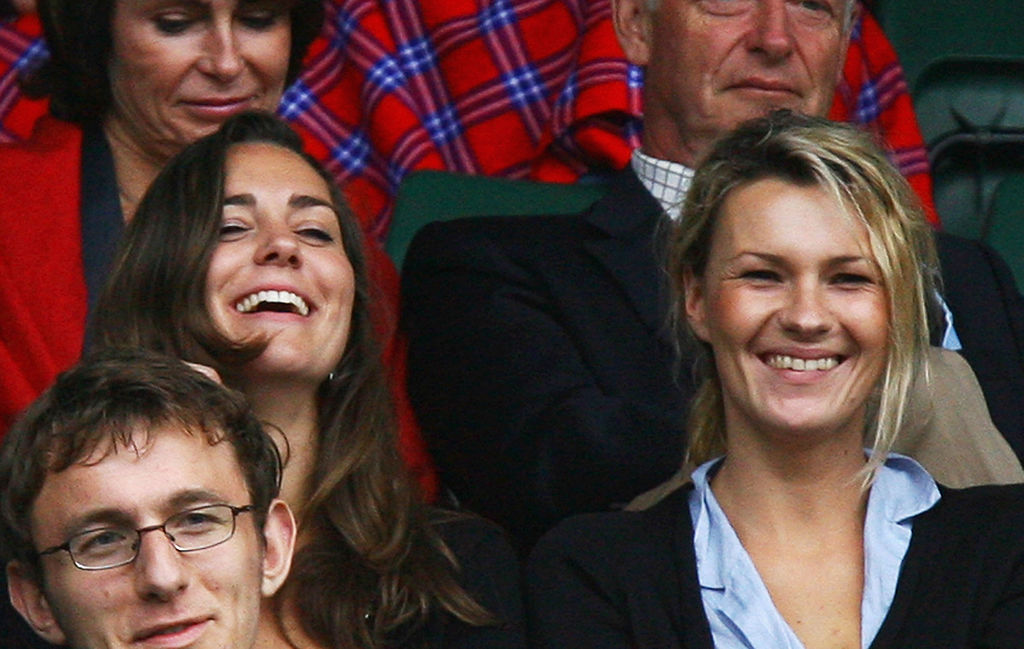 And now that she is part of the monarchy, she serves as a patron to some organizations related to tennis. And what is even more, she inherited the patronage to both The Lawn Tennis Association and the All England Lawn Tennis and Croquet Club from the very Queen. 
The mother-of-three has frequently attended the tournament every year, wearing her signature purple and green bow, which are the colors of her tennis patronage. The championship is so foremost for Kate that when she couldn't attend in 2013 for the match where British player Andy Murray won, reports indicate that she wrote a letter apologizing for not being there to support him.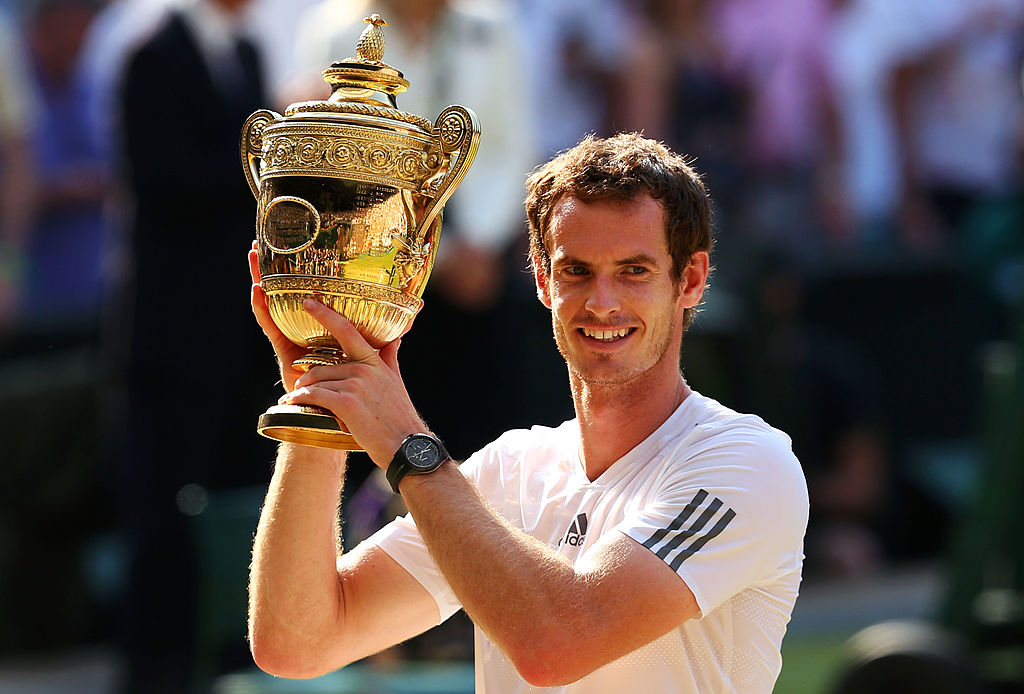 THIS YEAR WAS AN ASTONISHMENT
And a short while ago, precisely on July 2, the Duchess of Cambridge astounded everyone when she had a surprise appearance at Wimbledon during the second day of the tournament. And there are two main reasons for the stir she created. 
First of all, William's wife donned the chicest outfit ever, as per Harper's Bazaar. Middleton was spotted wearing a Suzannah white shirtdress featuring black buttons. She matched the gorgeous number with a basket box bag, a black Alexander McQueen belt, pumps in the same shade, and a pair of dark Ray-Bans sunglasses.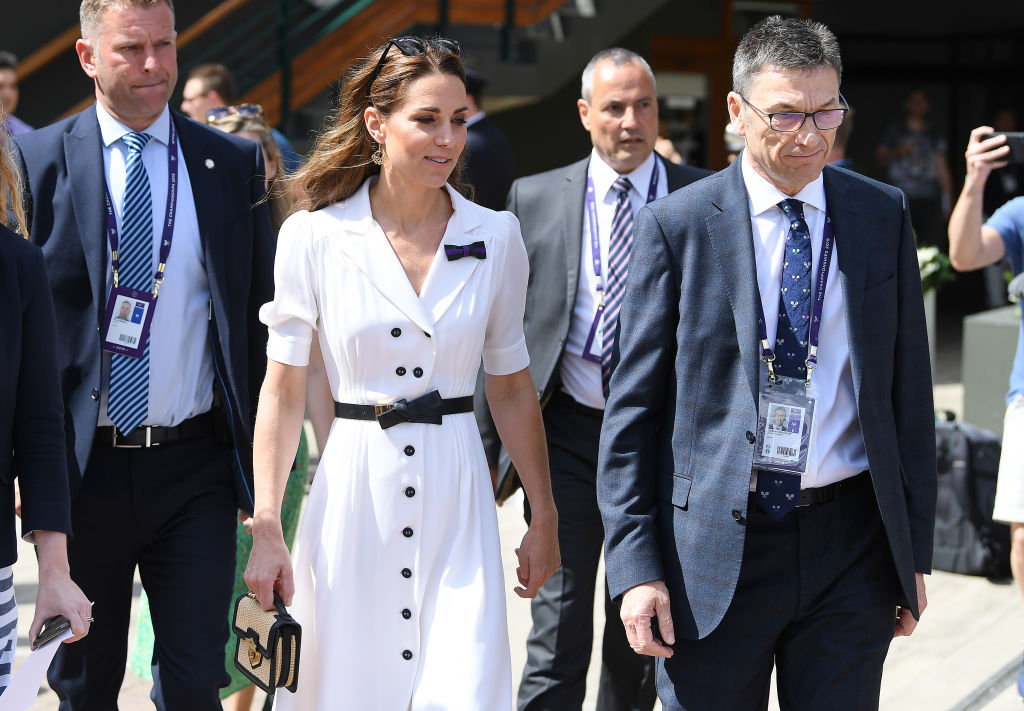 And, by all means, we cannot forget her purple and green bow. But the second cause for the commotion was the place where cameras caught her. By and large, Katherine typically sits in the royal box; however, this year was different. 
The source reported that Middleton grabbed a chair with British tennis players Anne Keothavong and Katie Boulter on Court 14 to watch fellow Brit Harriet Dart play against Christina McHale.  But it turns out that this is an outside court that is open to all tennis lovers with grounds passes.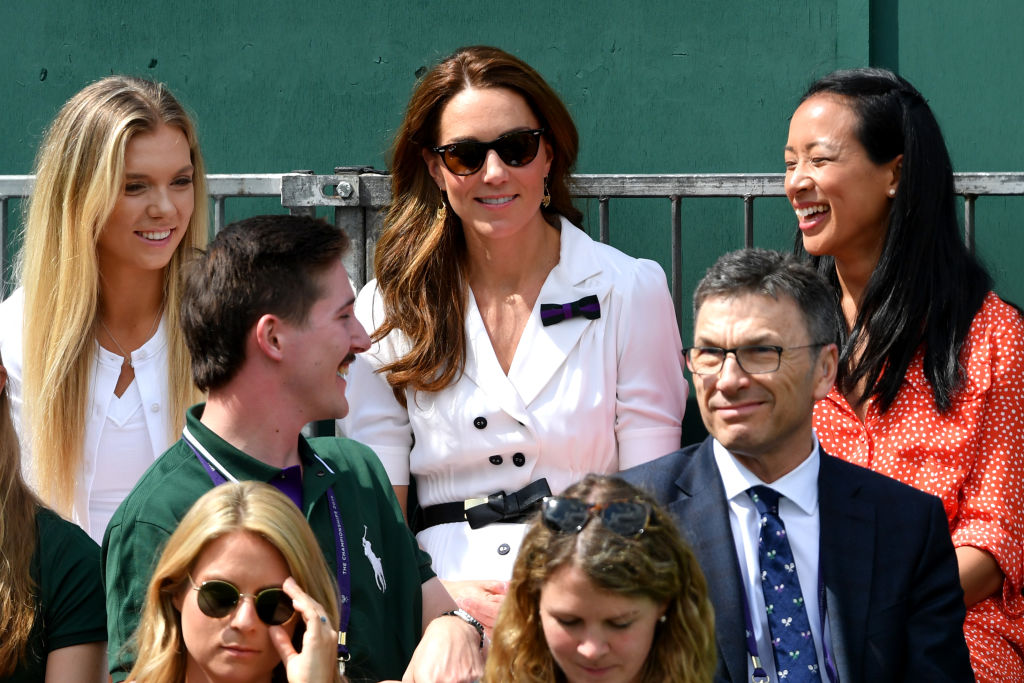 According to Independent, the prices of this ticket range from £8 to £25, which means it's affordable to most commoners. We don't know about you, but we find it a nice gesture for the future Queen of England to mingle with commoners, don't you think?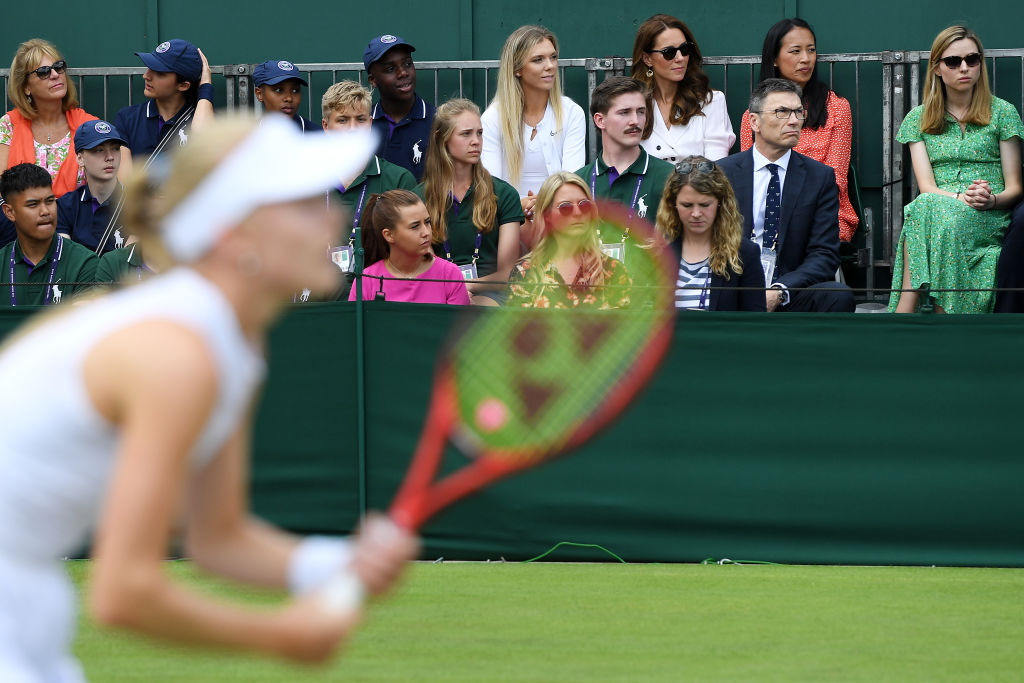 BUT WAIT... THERE'S ONE MORE CURVEBALL
We all know that Markle is on maternity leave, but luckily for all her fans, the Duchess of Sussex also showed up unexpectedly two days after her sister-in-law, by The Sun. It was previously expected that Meg would leave baby Archie for a while to attend Wimbledon.
As you might remember, she is a close pal of tennis player Serena Williams, who also takes part in Wimbledon championship. Last year, the former American actress attended for the first time with Kate Middleton to cheer her friend on the Ladies Final.
Unfortunately, Williams was defeated by Angelique Kerber. But this year is way rosier as the American player had a victory on the fourth day of the reputable tennis competition, with her trying to get her eighth Wimbledon win and 24th Grand Slam title.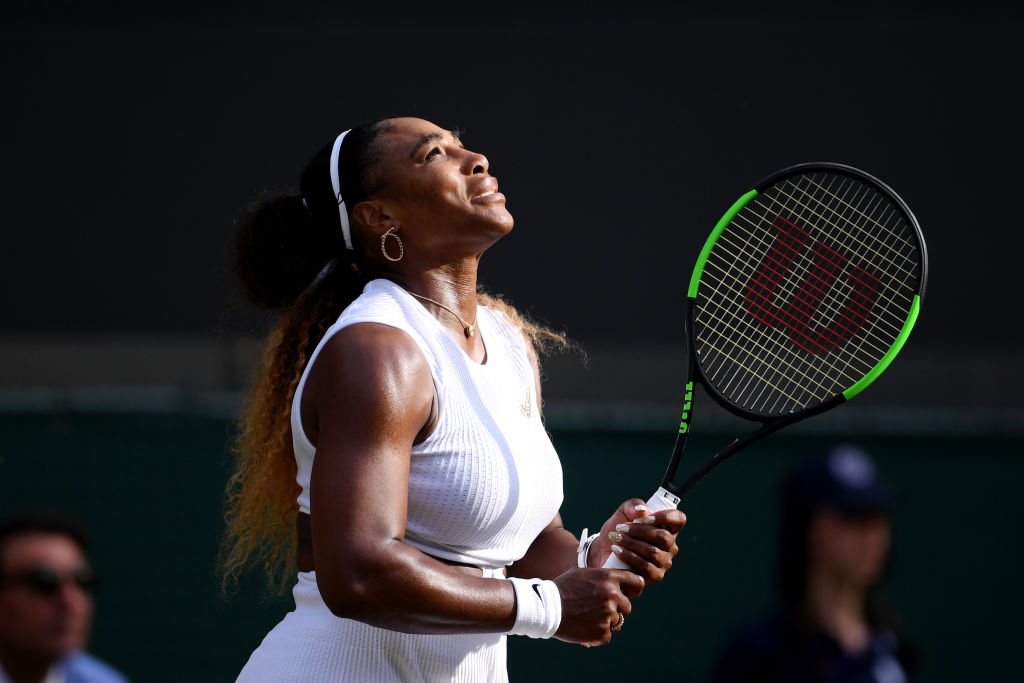 Archie's mom stunned with a pair of skinny jeans and black stilettos, completing the look with a white striped jacket, black shades, and a summer-styled hat. Another accessory that stood out was a gold necklace with a small "A" letter, which cannot mean any other thing than the initial of her baby boy's name.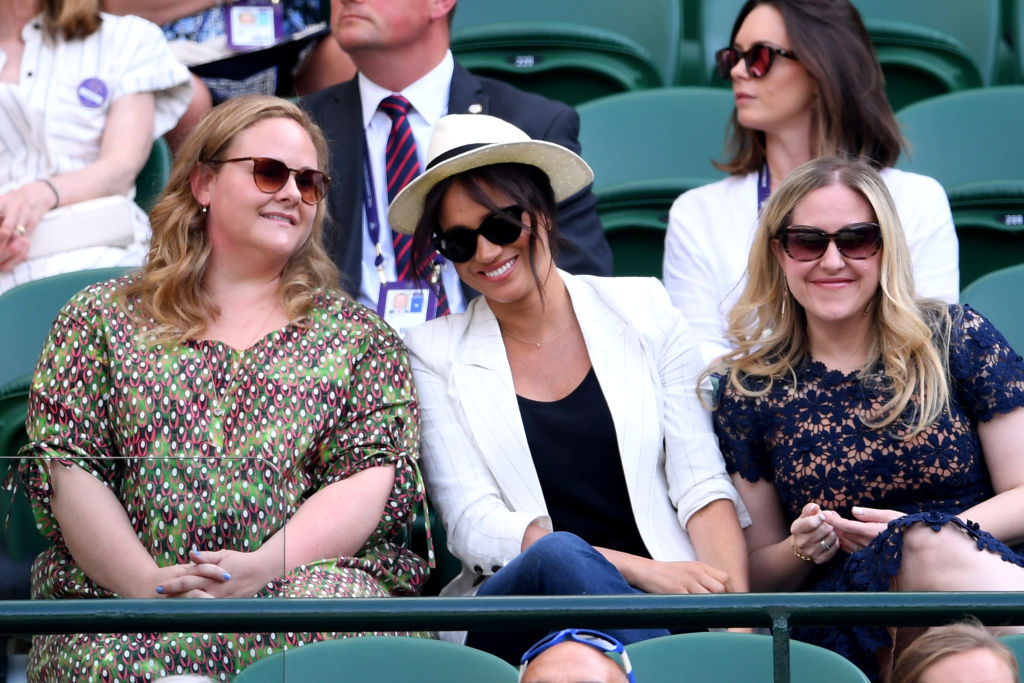 Meghan also had different companions for this year's event, changing her sister-in-law for two close friends. One of them was her university pal Genevieve Hillis, and the other was Lindsay Roth, who is among the front runners to be Archie's godmother. The three girls sat down on Court One to watch Williams win.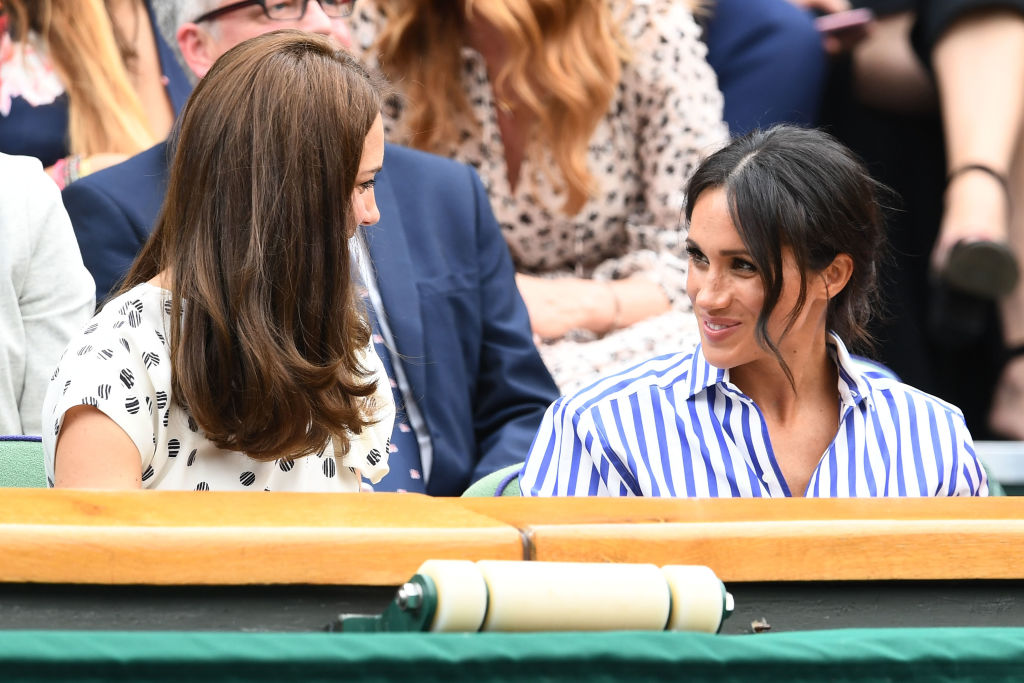 Wimbledon is only halfway in its schedule, so we bet there are going to be many more surprises in the days to come. Did you know all these intriguing details of the tennis tournament and the British Royal Family? Tell us your best-loved one in the comment section down below! Until next time! 
Source: Indian Express, ES Insider, Harper's Bazaar, Independent, The Sun
Related: