What Is About Sophie Countess of Wessex, That Made Diana And Sarah Ferguson Outraged
Sophie, Countess of Wessex, is in an enviable position within the royal family. Looking from the outside in, it seems like the Countess truly has everything you could wish for. From a happy marriage to a wholesome family, to become Queen Elizabeth's favorite, Sophie has it all. And, it seems like we aren't the only ones who've noticed. Apparently, the Countess' success' might be making a few royal women slightly jealous, and even resentful of the royal.
After marrying the love of her life, Prince Edward, in 1993, Sophie has been living the dream. However, there was one thing that seemed to have caused a rift between the Countess and other royal women - including Princess Diana and Sarah Ferguson. And the worst part? The Countess didn't do anything wrong personally - it was all because of the way she was introduced to the family and has become the favorite of the most important royal.
The introduction that earned her hatred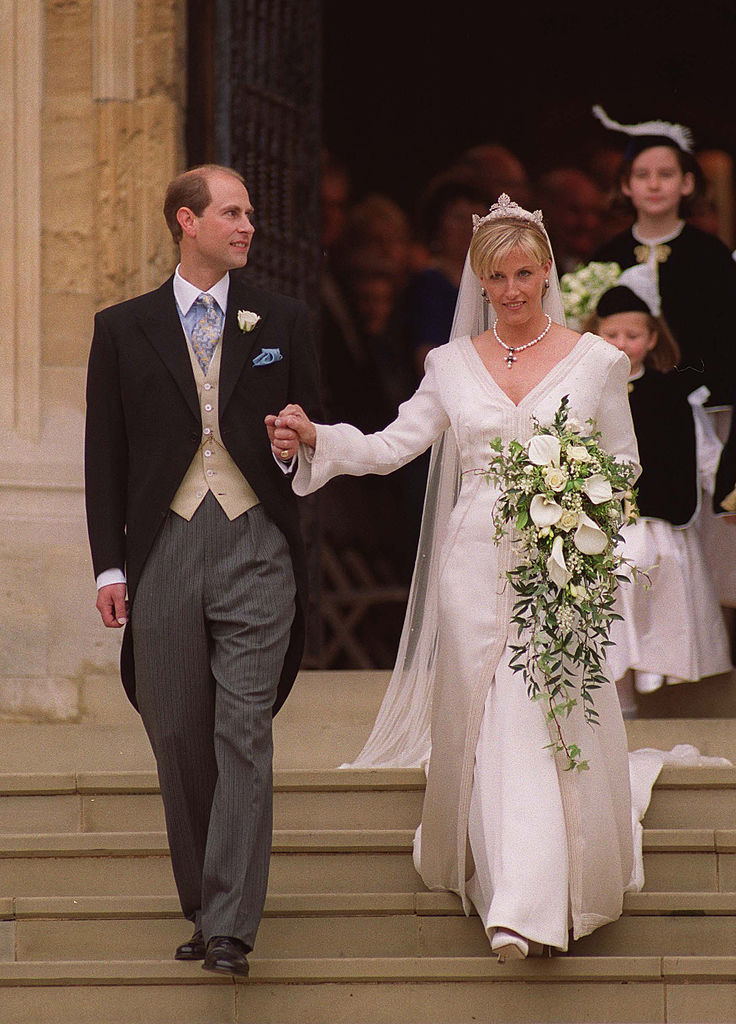 Ingrid Seward, author of the 1995 book "Prince Edward", went into detail about how Prince Edward decided to carefully introduce his wife to the royal life. She writes,
"The Princess of Wales and Duchess of York only discovered how difficult royal life could be after they were engaged and already en route to the altar.

Sophie was being given a careful and subtle introduction, a fact which did not escape the notice of Diana and Sarah. Both would later complain (with more than an edge of resentment in their voices) that they had received no such help as they struggled to get to terms with their new situation."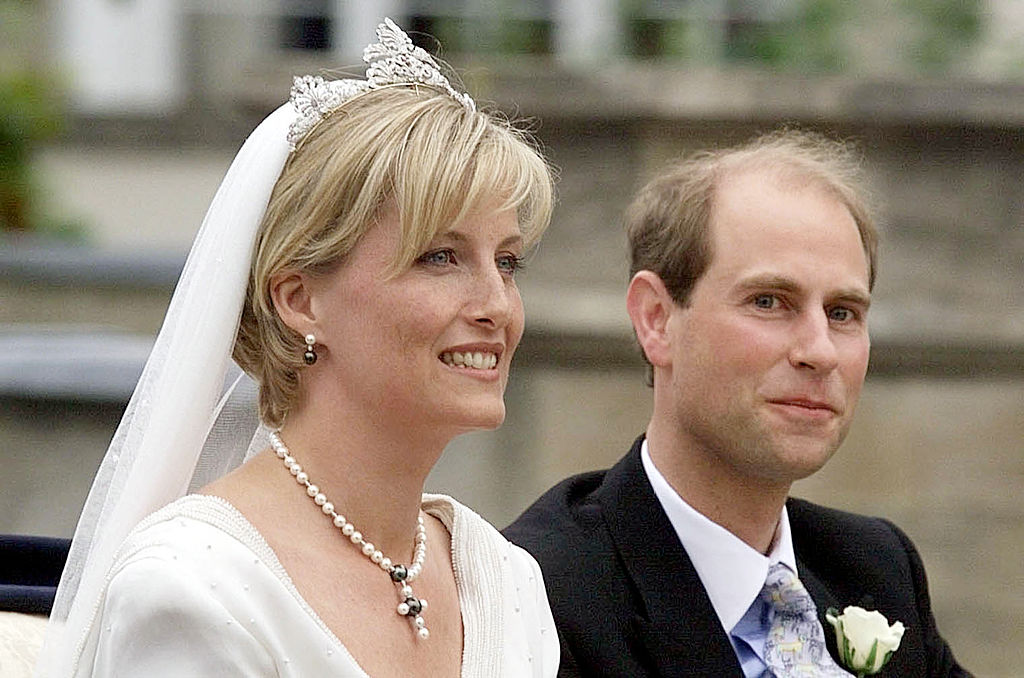 Ms. Seward also went into detail about how Queen Elizabeth decided to do things differently this time around. Because of the monarch's past mistakes, the monarch let Edward and Sophie stay with each other whenever they wished - basically, the couple was given a lot more freedom. Seward continues,
"Both Sarah and Diana had moved into the Palace, but not until they were formally engaged. Even then they were carefully accommodated at the other end of the principal floors that appearances could be maintained. Those structures were set aside for Sophie. She was free to stay with Prince Edward wherever and whenever she wanted to."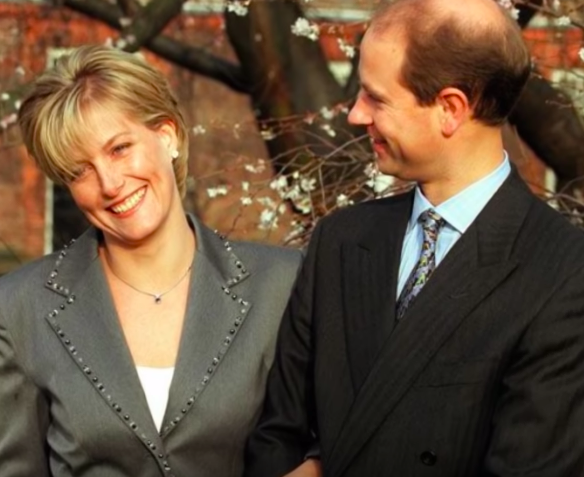 But, unfortunately, this isn't where the tensions between the three - Edward, Sophie, and Fergie - ended. Fergie was right smack in the middle of a row when the Duchess was accused of leaking the news of Prince Edward and Sophie's relationship. The author added,
"Edward had once been close to the Duchess, but he had come to believe that she had made a fool of his brother (Andrew). Increasingly suspicious of his sister-in-law, he became convinced that she had leaked the information about Sophie to her press contacts."
This left Fergie feeling absolutely "incesed" for being blamed. Since, after all, the source was an employee of the Palace. Ms Seward wrote, "It was unjust and untrue and she took her complaint to the Queen."
Why Sophie became the Queen's favorite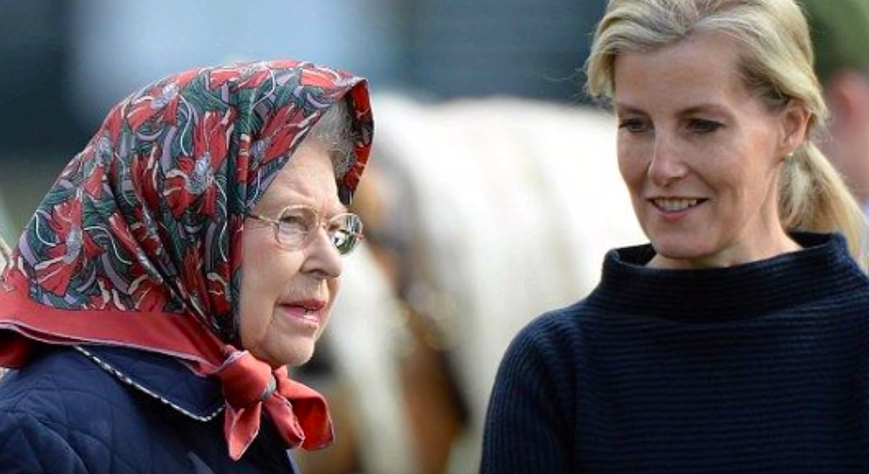 Even though Sophie might have had it rough from the start - especially because of her scandal with the supposed 'journalist' - these days, the Queen sees her as her "safest pair of hands." A royal aide commented on the matter:
"She is trusted and relied on by the Queen in a way I couldn't say applied to the Duchess of Cambridge or the Duchess of Cornwall. She is like another daughter to Her Majesty, they are that close."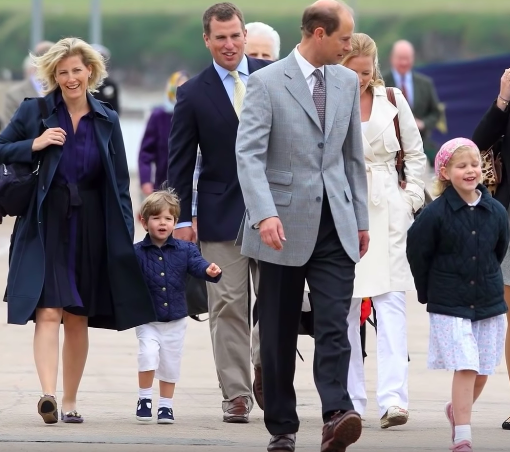 Their close relationship is evident, as the pair is seen spending quite a lot of time together. And with time, it seems like they are only becoming closer. A palace aide said, "She talks to Sophie in the way she used to talk to Princess Margaret. Sophie has filled a terrible gap in the Queen's life that was left when her sister and the Queen Mother died in 2002."
The Queen's love for the Countess can also be seen with special gestures she continuously extends to the royal. One of them? Her Majesty makes sure that Sophie's father, Christopher, is invited to most Royal Events. Which might not seem big, but keep in mind that this invitation isn't extended to the Middletons. Another reason for Duchess Kate's iciness towards Sophie.
The Queen respects the Countess' accomplishments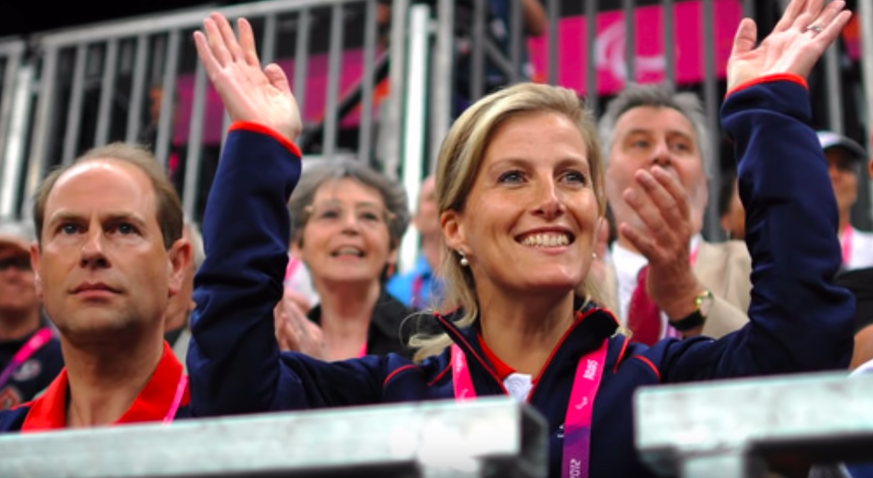 So what exactly is it about the royal that has won over the Queen's heart? Well, truthfully, there's a number of factors that come into play. But, the most important thing is who Sophie is as a person. The monarch sees, and respects, her businesswomen's independence, and her determination to do things right. 
Right from the start, Queen Elizabeth somehow spotted these important qualities. And she was right all along. Now, Sophie has matured into exactly what the monarch had envisioned - an important royal asset.
How Sophie stirs jealousy within the Palace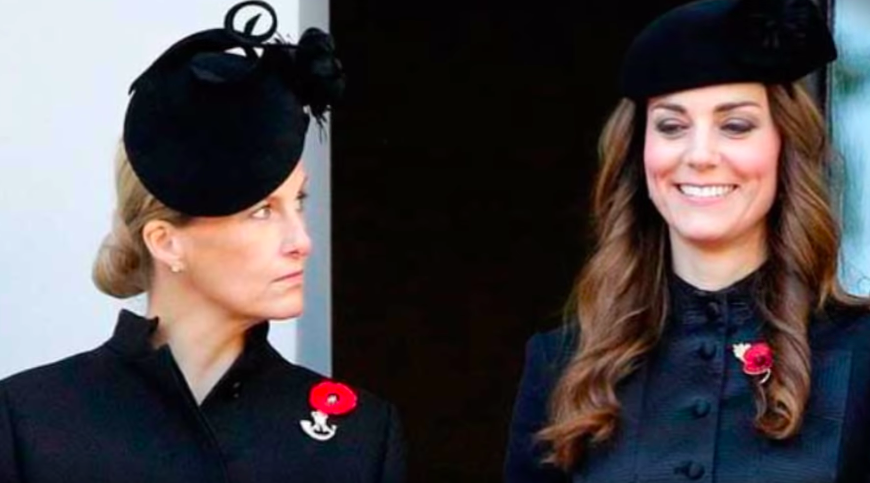 Sophie commented on the reason behind her success recently, at a New York gala dinner. The Countess acted as the new 'global ambassador' for the 100WHF (Women in Hedge Funds). The Countess declared,
"I am rare because I am one of the few ladies in the British Royal Family who has had a professional business career and her own company,"

Although it might be a truthful reflection, it was definitely a bit unexpected to hear about Sophie's experience in the corporate, plus her climbing up the career ladder.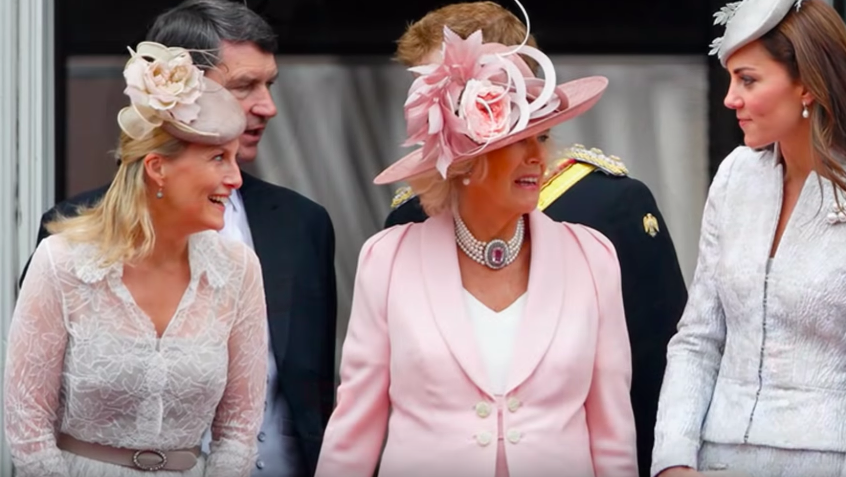 And it seems like this reflection, in particular, might have stirred some unpleasant emotions within some royals. Camilla is one royal woman Sophie has never really gotten along with, and with never having a job outside of her marriage, or even pretending to have one, it definitely ruffled some feathers.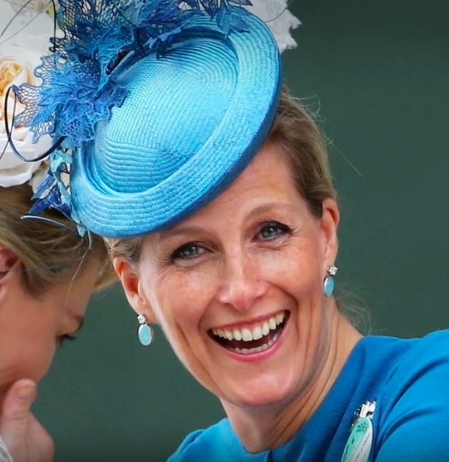 And Kate as well didn't seem to embrace the Countess' progression, whose relations are rocky as well. And, as one observer mentioned, Middleton felt 'never entirely at ease' with. The source said,
'You would have thought that Sophie, coming from a not dissimilar middle-class background, and being Kate's aunt by marriage, would have been the young duchess's sounding board and counsel. But it just hasn't turned out like that. The fact is the two are not particularly close.'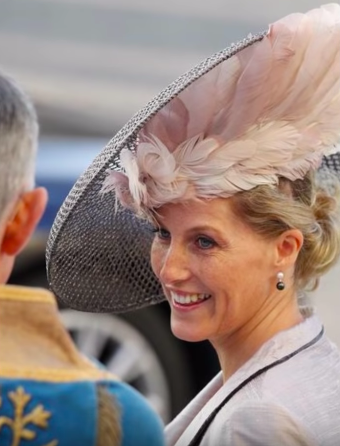 Truthfully, it seems like all the hatred and iciness might really be uncalled for. After all, Sophie has worked hard to end up in the position she is today, and she should be credit for her hard work, drive, and determination! After all, this is what ended up winning over the Queen's heart too. What do you think about this hostility between Sophie and the other royal women? Comment your thoughts below!
Sources: Express, IB Times, Daily Mail
Related: