Royals' Surprising Connection To Africa
Africa has taken a special place in the hearts of Prince Harry and Meghan Markle. And with so much history and sentimental moments tied to the nation, this comes as no surprise. From doing charity work, to simply visiting during the holidays, the Duke and Duchess have found their second home. Now, our favorite newlyweds are planning to return to their favorite destinations in the fall, with a royal tour of South Africa. Their little Archie will be joining his parents during their travels too.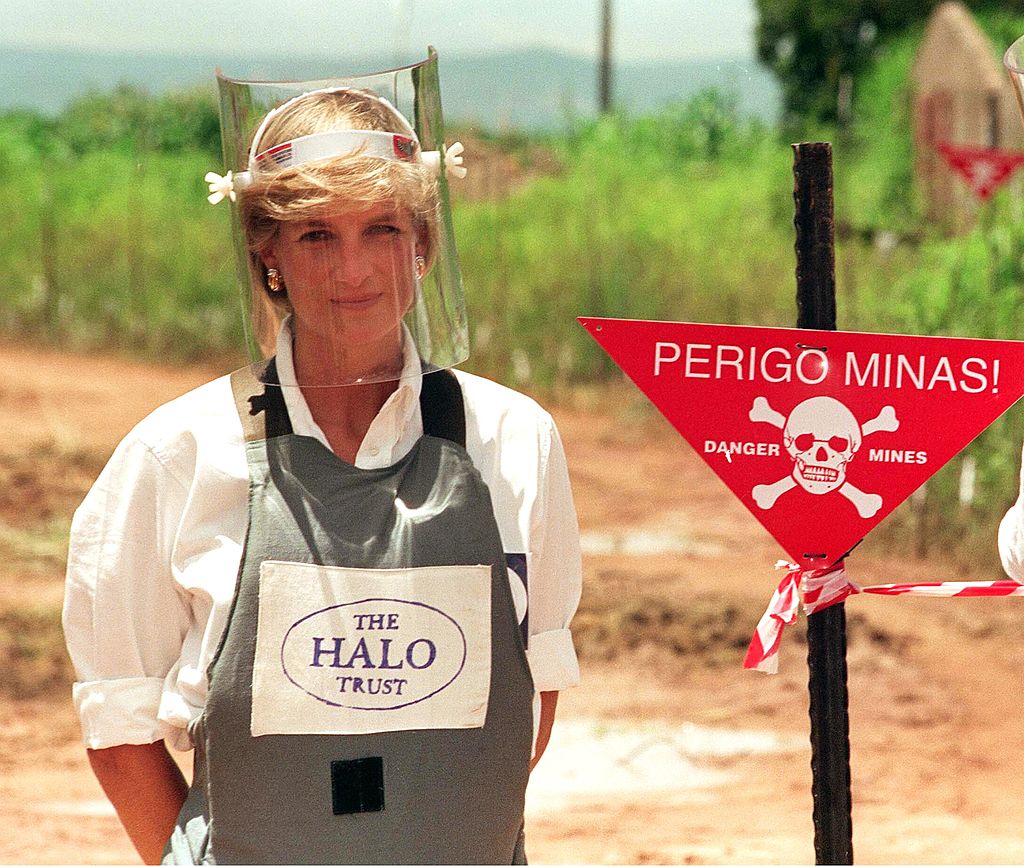 However, they're not the only royals who've fallen in love with the continent. Queen Elizabeth, Princess Diana, and even Prince William all have special ties with Africa. Alas, Britain's past with the nation is a long and complicated one, and some are finding the current royal members' actions problematic. Keep reading to find out how the continent has become a second home to the royals and the truth behind their relationship with the monarchy.
How Africa became a 'second home' for the Royals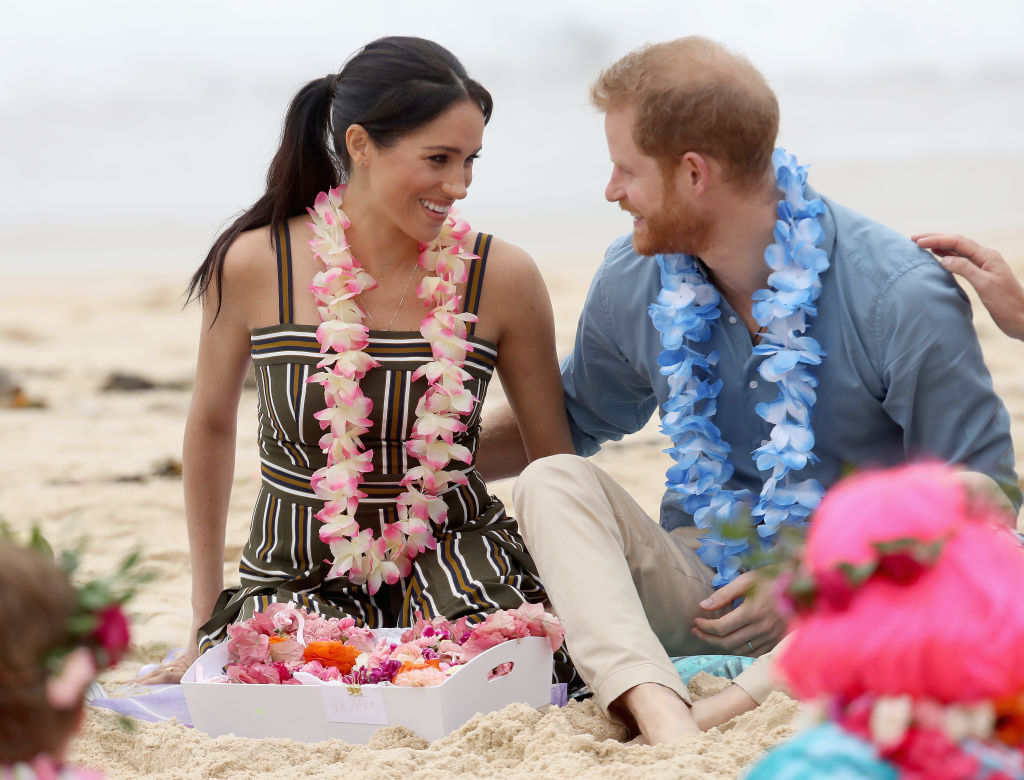 Prince Harry has been outspoken about his love for Africa, after describing it once as his "second home." And, since it played an important role in his relationship with Markle, it all makes sense. This is where the couple went on their first romantic trip together, which included a three-week safari trip for the Duchess' birthday. And to make things even more sentimental, Meghan's engagement ring actually has a diamond from Botswana as well.
THE SUSSEXES SPECIAL CONNECTION
My new @DailyMail column is about Prince Harry & Meghan Antoinette's plan to become the new King & Queen of Africa.
Posting soon. pic.twitter.com/GV3AXAiA3u

— Piers Morgan (@piersmorgan) April 23, 2019
Africa had become special to both of the royals even before the development of their relationship. For instance, Prince Harry would often make trips to Africa for work, for his royal charity Sentebale, and even for his role as patron for Rhino Conservation Botswana. Meghan has a previous connection too, as she visited Rwanda previously when she was a global ambassador for World Vision.
Backed by Prince Harry, conservation group @AfricanParks expands in Africa & brings us most inspiring #ConservationSuccess stories https://t.co/1DoVjGgXQK via @nytimes #wildlife #elephant #ConservationOptimism pic.twitter.com/5GZzL8ZouN

— World Wildlife Day (@WildlifeDay) July 11, 2018
Alas, the heart of their connection to Botswana is related to the couple's love story. In their very first interview as a couple with BBC, Harry said:
"I managed to persuade her to come and join me in Botswana. We camped out with each other under the stars. She came and joined me for five days out there, which was absolutely fantastic."
Markle also commented on the couple's connection to the nation:
"It's incredibly special to be able to have this, which sort of links where you come from and Botswana, which is important to us," she said.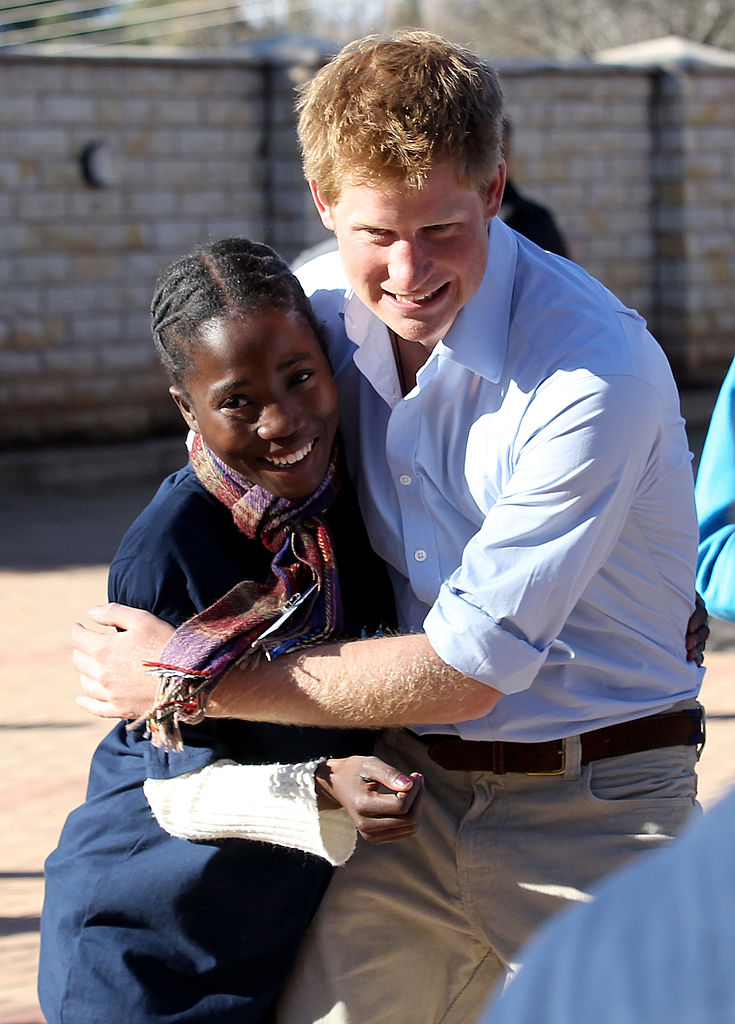 Thanks to his charity work and frequent visits to the destination, Prince Harry has created plenty of ties to a number of different African countries. His charity Sentebale, for example, provides aid to vulnerable children in Botswana and Lesotho, so the prince often has to make trips to check on the progress being made and speak to locals as well.
In the same year, the prince had decided to take on a new role as patron for Rhino Conservation Botswana, which means he'll be no doubt returning in order to check on the progress of that as well, and helping raise awareness for the cause.
PRINCE HARRY CONTINUES DIANA'S WORK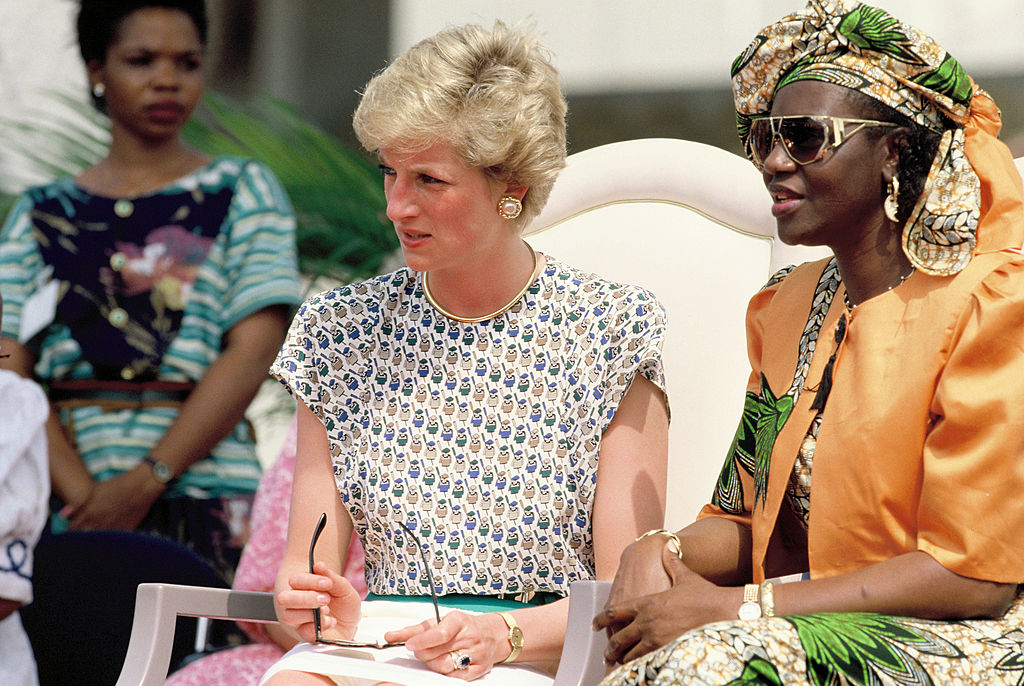 And that's not all the prince has set out to do. In fact, Prince Harry has dedicated time to follow in his mother's footsteps as well - and this is because Africa held a special place in Princess Diana's heart as well.
It was in January 1997, that the People's Princess fearlessly walked through a minefield to send a message about the alarming amount that were maimed by the military weapons. She also detonated a landmine in front of the world's media, to demonstrate how destructive these bombs truly are. It was then that the princess began her mission in clearing Angola of landmines.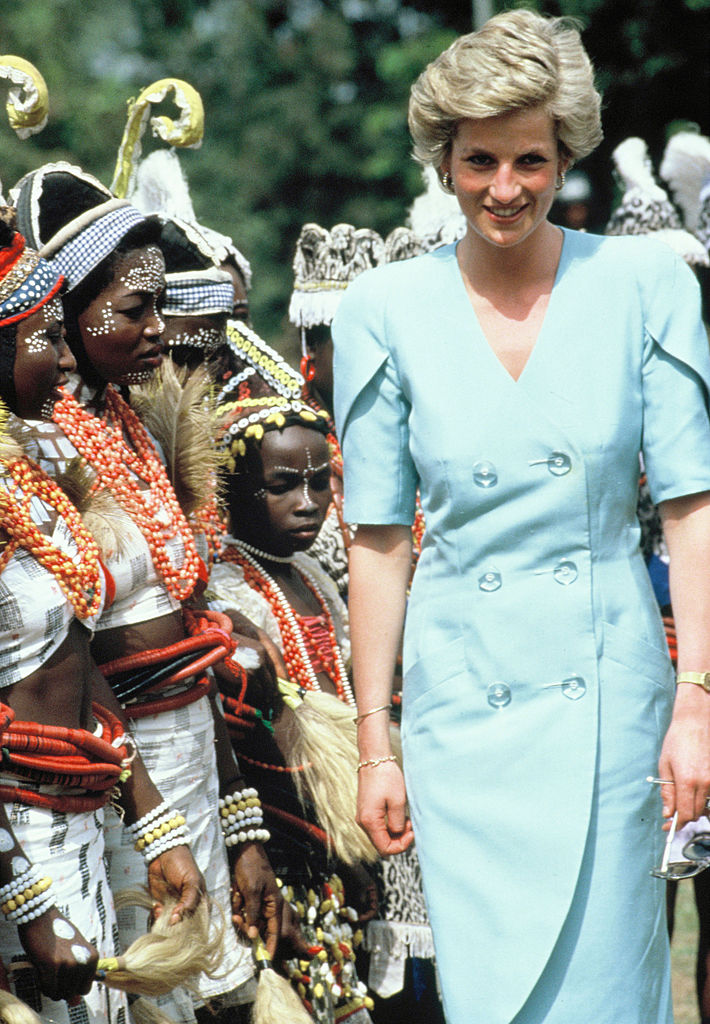 One of the most memorable and touching moments of her mission was when the princess met with Sandra Tigica, who was only 13 years old when a mine tragically blew off one of her legs. Unfortunately, Diana didn't have enough time to realize all of her goals and plans. The royal was planning on outlawing landmines, but died right before the international treaty to ban them was signed in 1997.
And now, Prince Harry will be continuing her mission. The prince listened to the call to action made the Angolan Environment Minister, Paula Coelho and recently met with a panel of experts in London in order to discuss the development of the Halo Trust project.
Prince Harry and Meghan Markle will travel to the war-torn nation of Angola in Africa later this year to campaign against landmines, picking up the thread of Princess Diana's most memorable legacy https://t.co/gyPbdyiZUe

— The Daily Beast (@thedailybeast) June 12, 2019
This resulted in a pledge from Ms. Coelho for the funding of the Halo Trust project. The cash will be used to clear 153 minefields in a savannah area, which is where numerous key waterways are located. Harry also commented on how important it is to help Angola's remaining wilderness, by saying they are "an asset that should be protected and benefited by its people." The prince also said,
"This unique ecosystem is one of the great wildlife refuges of the world - enriching its biodiversity for all of humanity. My hope is that through this collaboration, minefields can be cleared, land can be protected, wildlife can be free to return to where they once roamed, and Angolans can reap the rewards by co-existing with the one constant that will draw people in from all over the world - the extraordinary setting that they call home."
On Monday, June 17, Prince Harry will attend a @ChathamHouse Africa Programme event on mine clearance, conservation, and economic development in Angola, in partnership with the @TheHALOTrust. pic.twitter.com/dBHknGdYo0

— Omid Scobie (@scobie) June 11, 2019
The royal explained: "In Cuando Cubango, in the far south-east of what is a vast, beautiful country, I saw a struggling community in a deserted landscape unable to make use of the land." Harry highlighted the immense potential to "turn this land into a sustainable source for its people" as well.
The Duke of Sussex also added:
"In fact I was told just the other day of the positive transformation in Huambo since my mother walked that minefield all those years ago. What is less well known is the impact landmines can have on conservation and wildlife, and therefore the economy."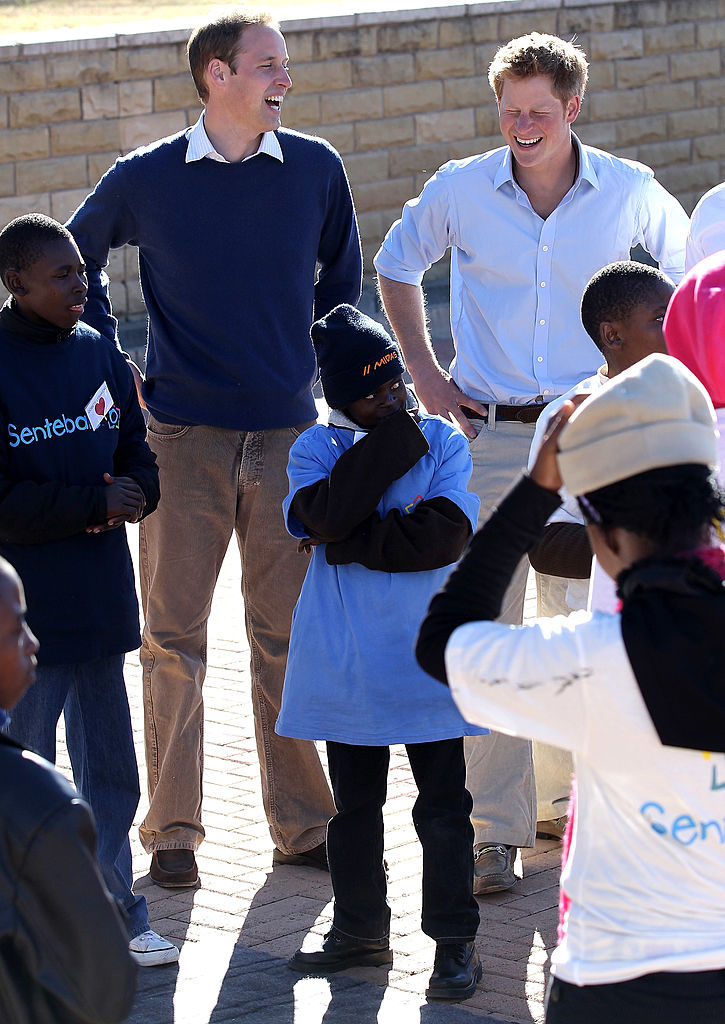 On International Mine Awareness Day in 2017, Prince Harry commented on how much Diana's actions have positively influenced and impacted the campaign, and how she faced down her critics with determination:
"Some believed she had stepped over the line into the arena of political campaigning – but for her this wasn't about politics; it was about people. She knew she had a big spotlight to shine, and she used it to bring attention on the people that others had forgotten, ignored or were too afraid to support."
"My hope is that through this collaboration, minefields can be cleared, land can be protected, wildlife can be free to return to where they once roamed." Prince Harry supports mine clearance in southern #Angola to help #conservation efforts in the region: https://t.co/erVklYbaLM pic.twitter.com/cxhRnjZPQA

— The HALO Trust (@TheHALOTrust) July 2, 2019
Although he seems to have so much history, sentiment, and work tied to the nation, Africa isn't special to only Prince Harry. The nation actually plays a huge role in other members of the royal family's lives as well.
ELIZABETH'S BITTERSWEET MOMENT IN KENYA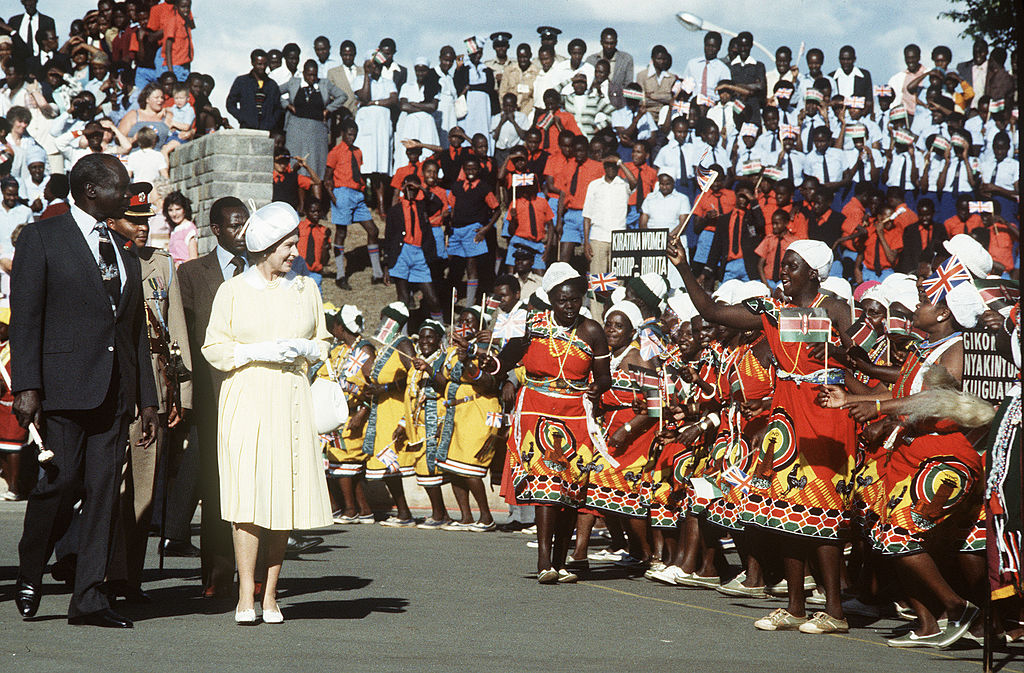 It was in Kenya that Princess Elizabeth found out about her father's, King George VI passing, and realized that she's Britain's new monarch. Elizabeth and Philip were visiting a popular spot that was used for watching animals from a high point, called the Treetop. And in those slopes of Mount Kenya, Prince Philip had to break the tragic news to his wife about King George's death. In that moment, Princess Elizabeth had become Queen Elizabeth.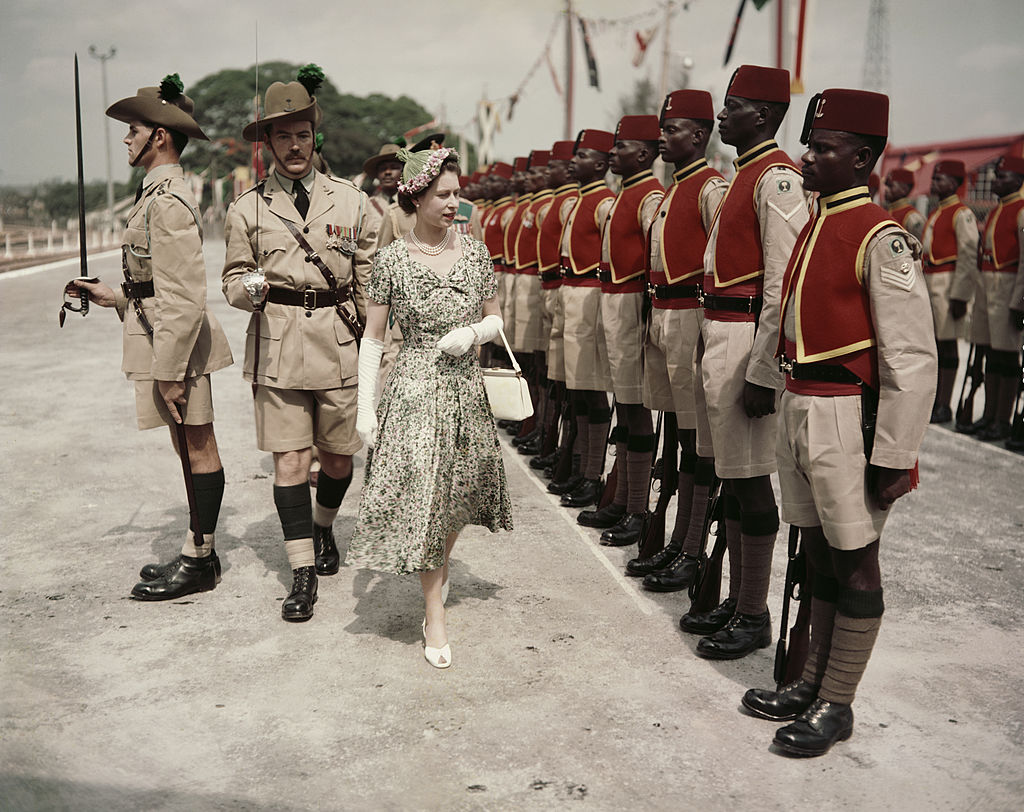 PRINCE WILLIAM'S SENTIMENTAL TIES
Prince William has a special connection to the destination too since this is where he popped the question to his then-girlfriend, Kate Middleton, near Mount Kenya.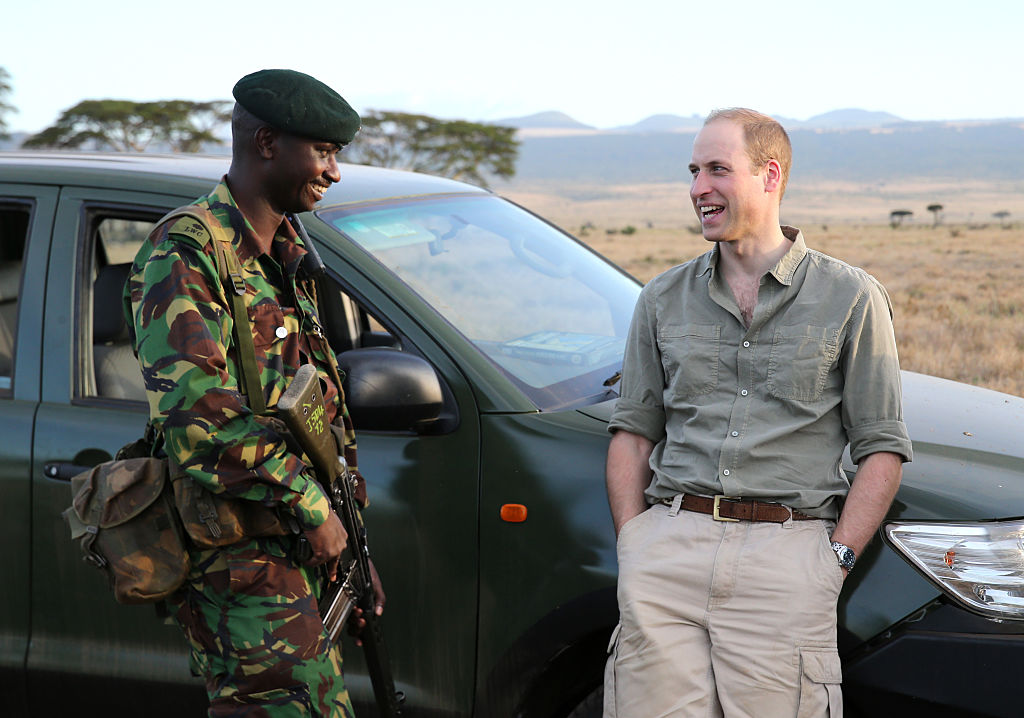 The two were vacationing in a secluded cabin, in the Lewa Wildlife Conservancy. Ian Craig, the owner of the cabin and the founder of Lewa, commented on the prince's connection to the place:
"Kenya has always been very close to Prince William's heart. He's been coming here for many years. He loves it."
Prince William, the Duke of Cambridge, visits Africa to discuss threats to conservation ahead of a London conference on the illegal wildlife trade. https://t.co/lm5PTfhG7a pic.twitter.com/3IxwEWX9cb

— ABC News (@ABC) September 25, 2018
The Duke of Cambridge first visited Kenya when he was just 17 years old, during his gap year. Ever since, he's returned numerous times. The reason? It provides a respite from real life: "It's escaping to a kind of different world where I am just who I normally am anyway, and I can let that side, that sort of slightly immature, silly person come out a bit more than I normally do," William shared.
And lastly, the place is special to both of the prince's, since this is where Princess Diana would make regular trips to. However, their relationship with Africa isn't all that great, simple, and easy. In fact, it's quite a complicated one - and here's why.
THE MONARCHY'S COMPLICATED RELATIONSHIP WITH AFRICA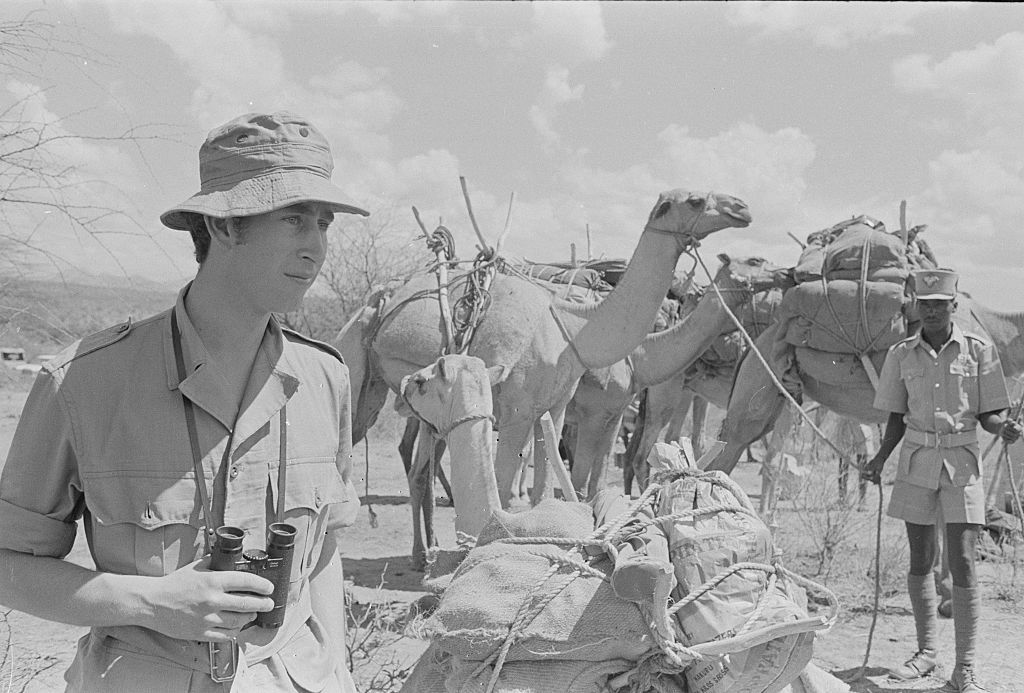 Britain's relationship with Africa changed everything. Because of its colonial rule in a number of African nations, the relationship between the two nations not only changed world politics, but it also resulted in segregation, economic ruin, and disenfranchised citizens. Even though Kenya and Botswana gained independence from Britain in 1963 and 1966, their ties to the monarchy are still clearly there. And this is considered to be problematic for various reasons.
Met with Prince Harry, the Duke of Sussex during the launch of MenStar Coalition, a US dollars 1.2 billion initiative to fight AIDS in Sub Saharan Africa #AIDS2018 | @KensingtonRoyal @BeyondZeroKenya pic.twitter.com/Y6HjUIezqO

— The First Lady Kenya (@FirstLadyKenya) July 24, 2018
We've already established that both Prince William and Prince Harry have special ties to the nation, but the Duke of Cambridge and Duke of Sussex are especially passionate about animal conservation. In fact, the two brothers work with many different organizations that focus on saving wildlife. A political scientist from Nairobi, Louise Nyamu-Steinbeck, commented on the situation:
"Princess Di seems to have instilled in her sons compassion toward animals and fellow human beings in plight. They have a passion for wildlife conservationism and humanitarian projects, coupled with the serenity of the vast savannah with its mountains, valleys, lakes, flora and fauna, as well as Africa's friendly folk and vibrant cultures."
THEIR CURRENT ACTIONS ARE 'PROBLEMATIC'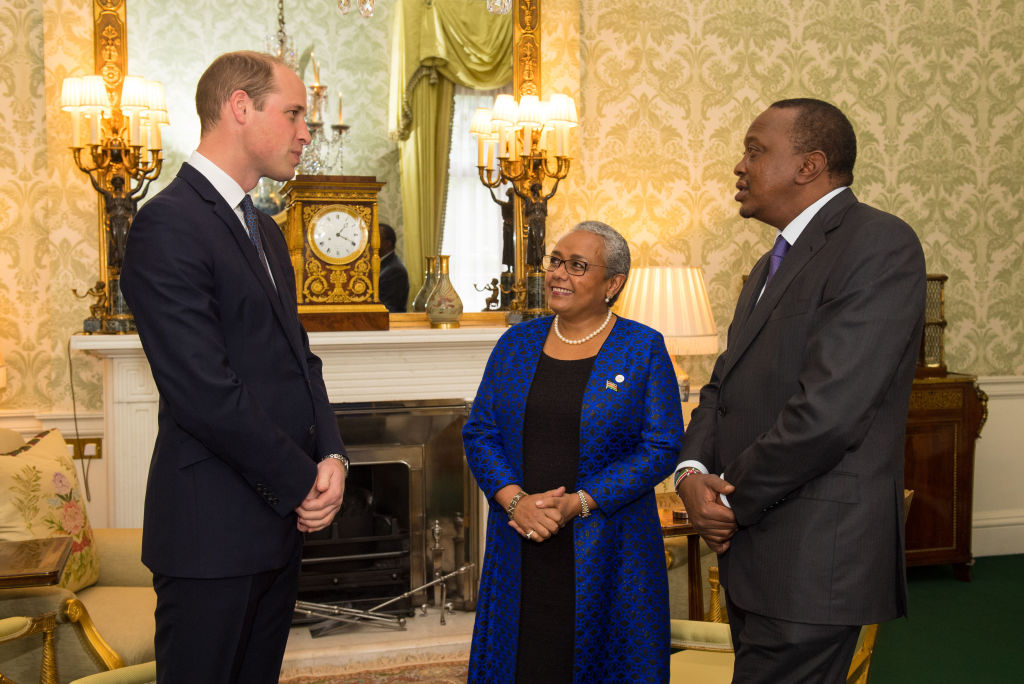 Which is why William and Harry are drawn to certain parts of Africa, where the princes claim they feel most at home. However, this is where the situation becomes problematic. Eliza Anyangwe, the founder of The Nzinga Effect, revealed how the royal family might be drawn to just a specific image of the continent:
"The Africa they see -- and I believe love -- is the Africa of a National Geographic: stunning landscapes and peculiar cultures. The great travesty about Africa for a lot of white people is that it happens to be populated by Africans. So they seek after the wilderness or the parts most reminiscent of Europe -- such as Cape Town (South Africa) for example."
Prince Harry rescues elephants in Africa and looks ruggedly handsome while doing it. https://t.co/G1GtpqLlfE pic.twitter.com/UPWMB1vr6W

— Entertainment Tonight (@etnow) January 3, 2017
Even though lots of African nations didn't cut their economic, social, and political ties to Britain after gaining independence, Anyangwe said their interest in the royal family slowly started slipping away with Princess Diana's death in 1997: "There is a generation across the continent that really couldn't care less what happens in the UK, much less Prince Harry."
While the royals visit Lewa and other animal conservation areas, the royal charities are the main focus. Director of Viewpoint Africa, Ayo Johnson, commented on the situation:
"This is a royal family that wants to engage with Africa, understands its challenges but recognizes that it's a beautiful place and wants to show the world."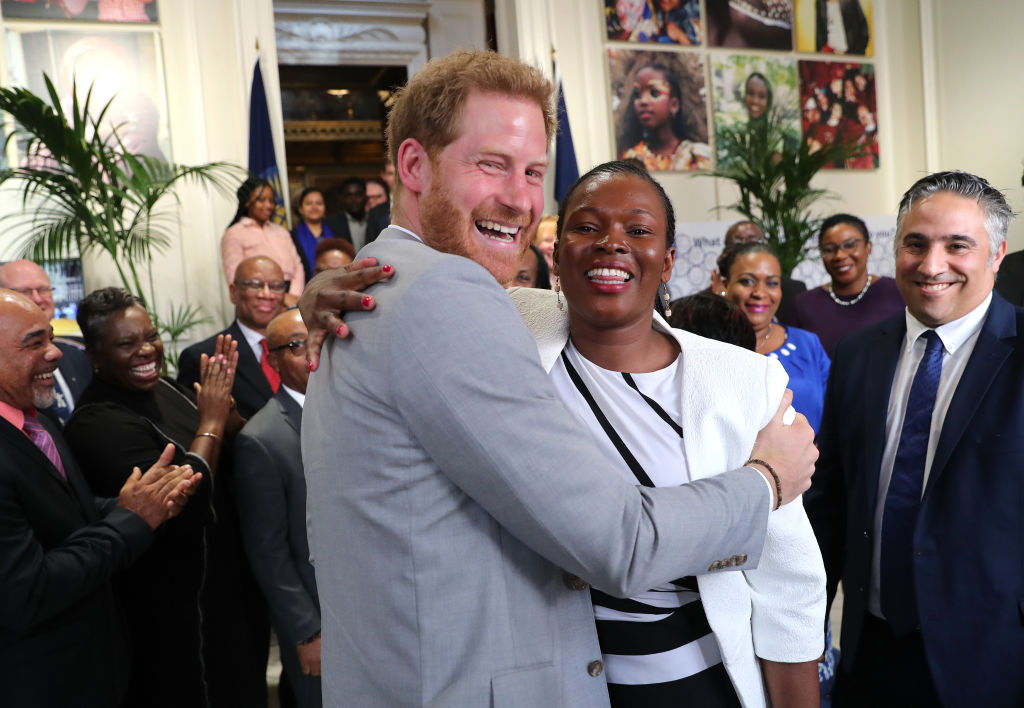 Johnson claims that both come from a different time, and hostility over British colonial rule is actually being misdirected:
"Princes William and Harry's generation is willing to turn a new chapter, open a new page, rewrite history as best as they possibly can by saying the old is the old, the wrongs of the past are in the past. They are embracing Africa for what it is ... they are a reflection of that forward thinking."
Prince Harry ends South Africa tour by visiting Nelson Mandela's widow https://t.co/rO5lWEWKKV pic.twitter.com/jCKgqQD6PY

— The Telegraph (@Telegraph) December 3, 2015
However, there are people like Janet Nyawera who believes the princes should be putting more effort into visiting the "real" parts of the communities they're in:
"Why do they always go to the luxurious camps and the children's homes? Even in good faith, that comes off as stereotypical especially in the context of history. I want them to go to cities as well, engage with the youth in those communities."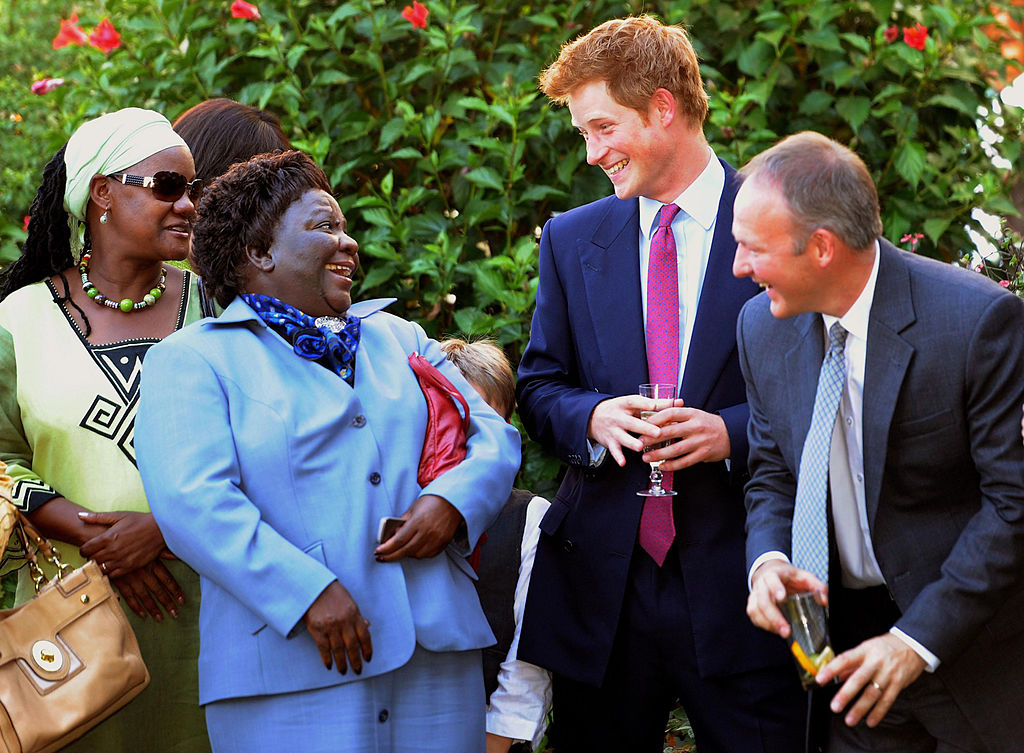 Nyamu-Steinback said, that since we cannot change or erase colonial history, African nations should try to look at the big picture instead. That way, they can use this relationship to boost their nation's tourism, which plays a huge role in their economy. She said, 
"The biggest reward this attention could accord Africa is for those beyond her borders to understand that the continent is so much more than orphans, famine, disaster, poverty and corruption -- that it offers a well-trained service industry, a sizable educated elite, and technological innovations galore."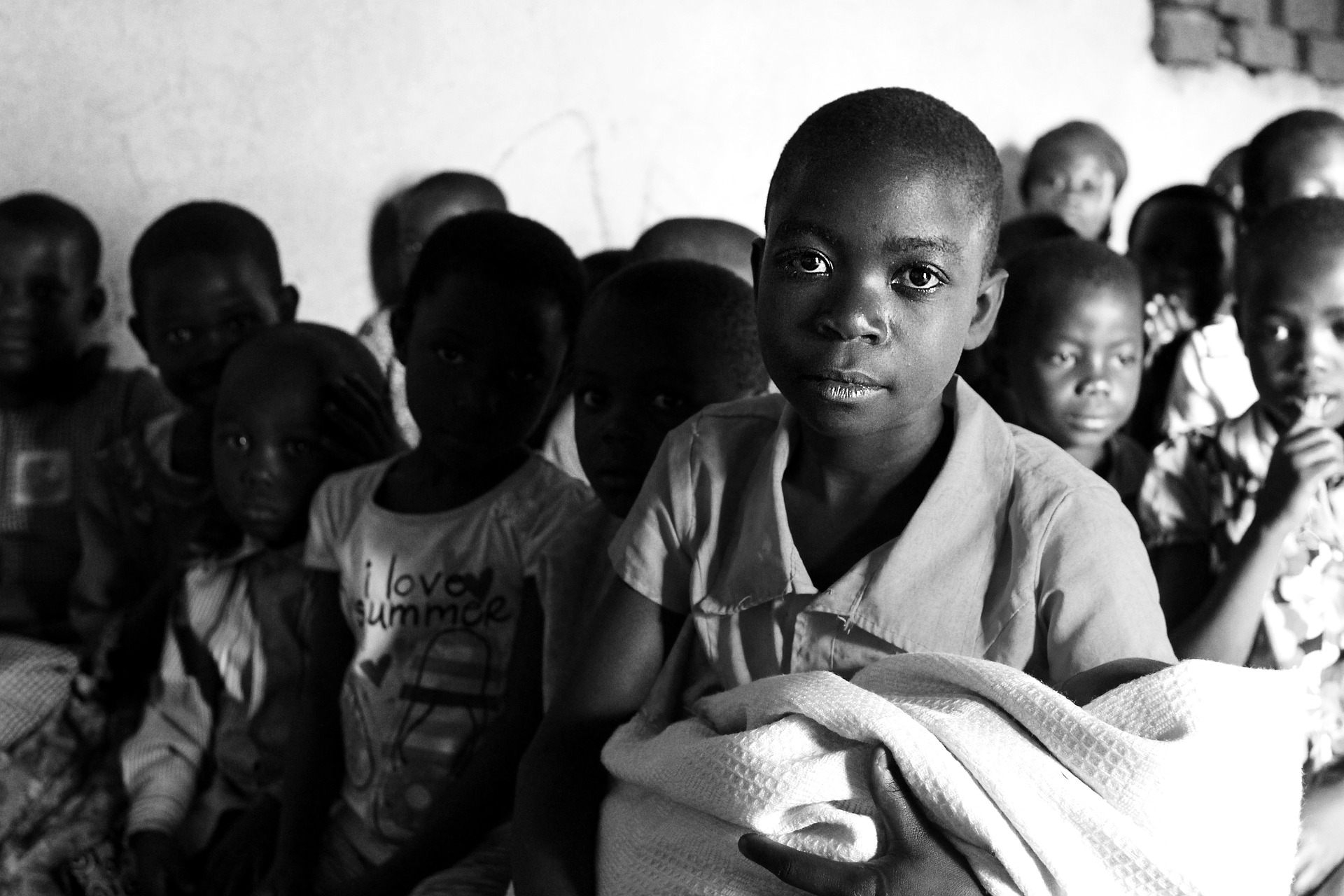 Despite the dark past and complicated relationship, unlike their past generations, the new royals are trying to show Africa in a different light to the rest of the world - and it seems like they're slowly making a difference. What do you think about the royal family's relationship with the continent? Share your thoughts with us in the comment section! 
Sources: Mirror, CNN, The Sun, InStyle 
Related: