Princess Diana's Dream Of A New Life That Was Never Meant To Come True Due To Her Royal Past
Many people would agree with us that Princess Diana of Wales did not feel true love for Prince Charles, her first and only husband. However, among Lady Di's many lovers, there was one more man in her life that could be considered her soulmate. He was the only one who would never betray her or use her.
But despite their 2-year romance, everything came to an end shortly before Diana's car crash. But what truly happened between them? How was their time together? We'll examine all the nuts and bolts in this article, so join us on this fascinating ride inside the love life of the People's Princess.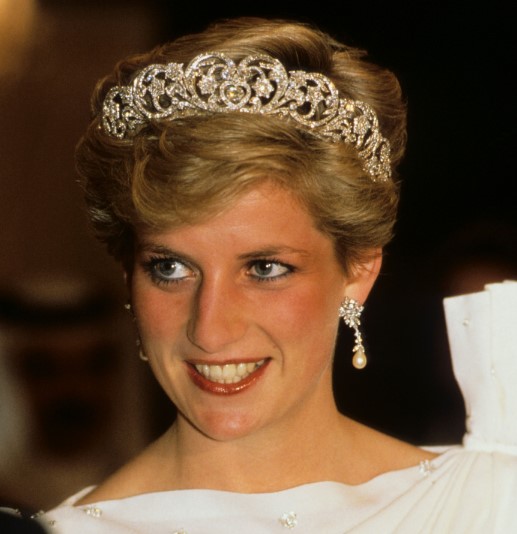 NOT A FAITHFUL SAINT
It is no secret that Charles had numerous affairs that are public knowledge before, during, and after his marriage with Lady Spencer. However, the heir to the throne is not the only culprit of infidelities. Lady Di is also known for his affairs during her union with the Prince of Wales.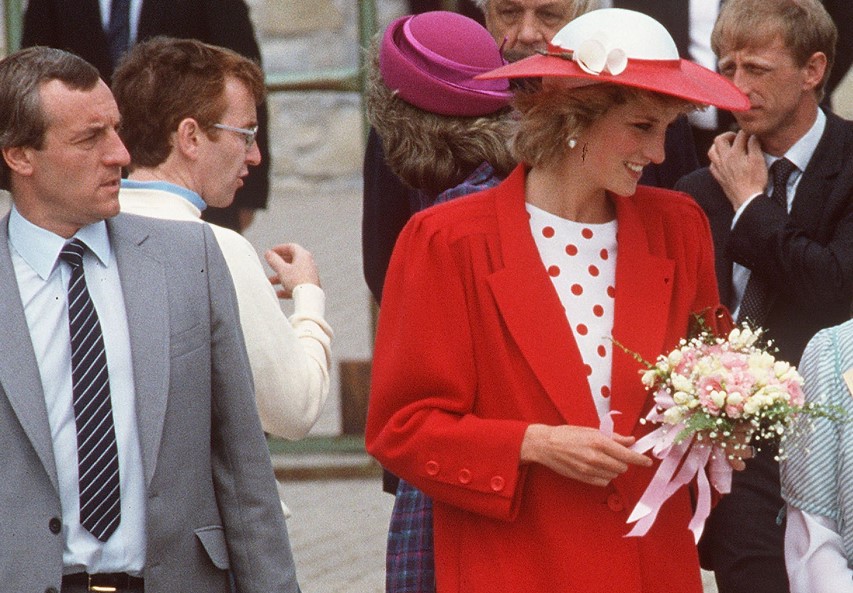 Let's first consider Barry Mannakee, the Princess' bodyguard 14 years older than her who served as a romantic gateway from her new royal life riddled with stringent royal rules and protocols. Or we also have James Hewitt, the calvary officer and her horse-riding instructor whom she had a fling during five years. 
And then there's James Gilbey. Diana met him two years before meeting Prince Charles. They had a relationship, but everything was over officially before Lady Spencer walked down the aisle, and rumor had it that they remained close friends.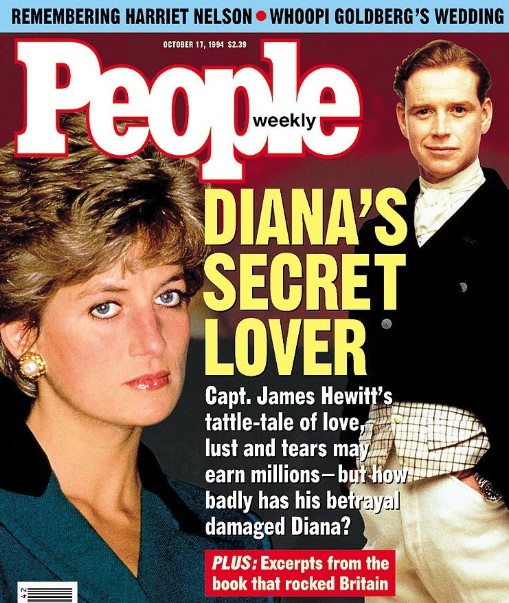 However, the tapes found by a journalist revealed that Gibley was still in love with her and that they were more than friends. They would call each other names and share intimate details. And undoubtedly, we cannot forget Dodi Al Fayed, the billionaire playboy that Di dated for a couple of months.
However, it is said that she had a fling with him to make another man jealous. Dodi and Di's short romance came to an end when both passed away in a car crash in Paris. But neither Gilbey nor Hewitt, Barry, or Dodi were Lady Di's true love. That title goes to another gentleman.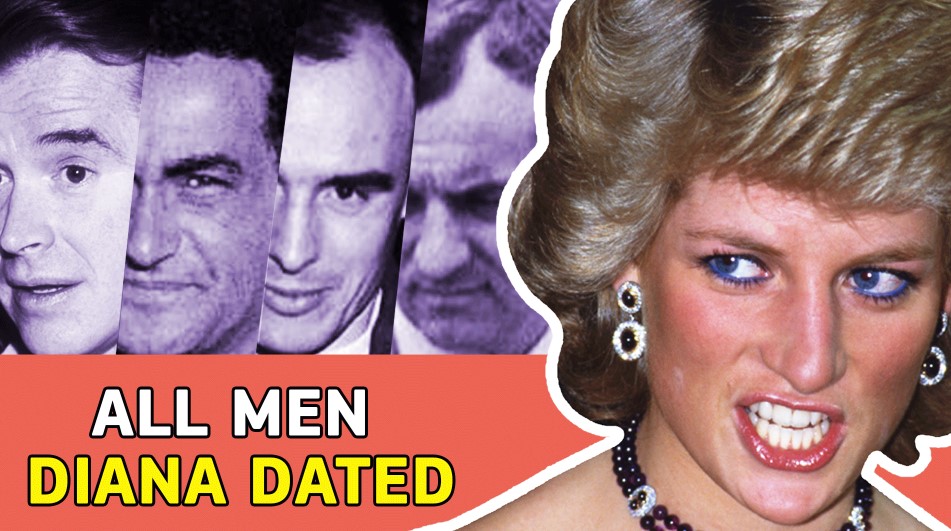 HER ONE AND ONLY
That is no other than the Pakistani heart surgeon named Hasnat Khan. But by now, you're maybe wondering who this man is and how he met the Princess. According to Vanity Fair, Dr. Khan was the personification of normalcy, a serious junior surgeon who worked 90 hours a week with the National Health Service. 
Like many of his colleagues, all he wanted was to have a regular life and to rest at home after his strenuous work shifts. So how on earth can a modestly paid surgeon encounter who was supposed to be the future Queen of England? It turns out that the first meeting was a mere coincidence.
AN ENCOUNTER WRITTEN IN THE STARS 
As per Good Housekeeping, the People's Princess used to spend a great deal of her time at hospitals working for her charities. However, her motive for being on September 1, 1995, at the Royal Brompton Hospital in London was solely personal. 
The royal lady was visiting a friend, Oonagh Toffolo, and her husband. Following her divorce from Charles and the royal family in 1992, Diana's new entourage was composed of astrologists, hairdressers, masseuses, and acupuncturists and alleged healers just like Oonagh. "By the end, the number of friends she had you could count on one hand."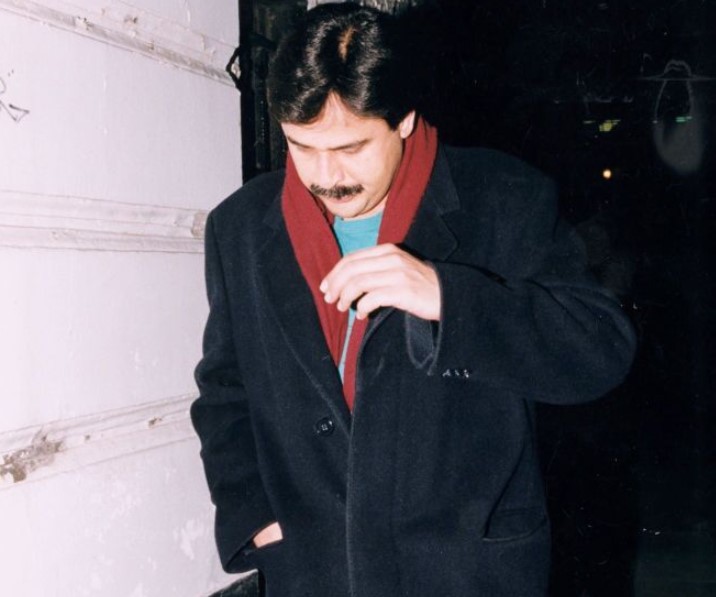 Toffolo's spouse, Joseph, was recovering from triple-bypass heart surgery. And guess who his surgeon was? That's right! Dr. Khan! Oonagh introduced the physician to the visitor of that morning: Princess Diana. Hasnat came to the waiting room of the hospital, nodded perfunctorily, and then continue with his life. 
As Vanity Fair noted, "It is doubtful if in her entire adult life, Diana, the Princess of Wales, had ever made less of an impression on someone!" But for Diana, the encounter was utterly different. She made sure Khan was gone and then told her friend,
"Oonagh, isn't he drop-dead gorgeous?"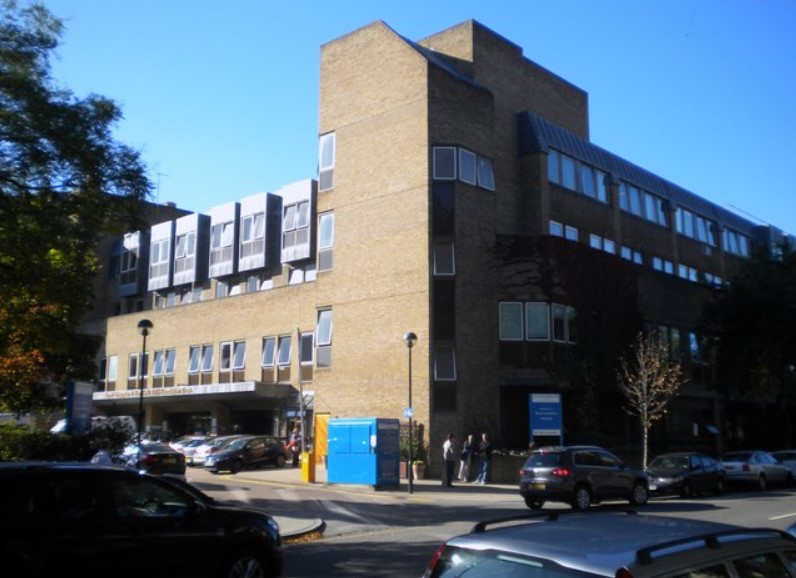 For being the most-wanted woman of her time, her reaction might be oddly hasty in the eyes of the world. And what is even worse, from that moment on, the mother-of-two returned to the hospital almost every day for a stint of three weeks just to see the doctor. That's what we call love at first sight! But why?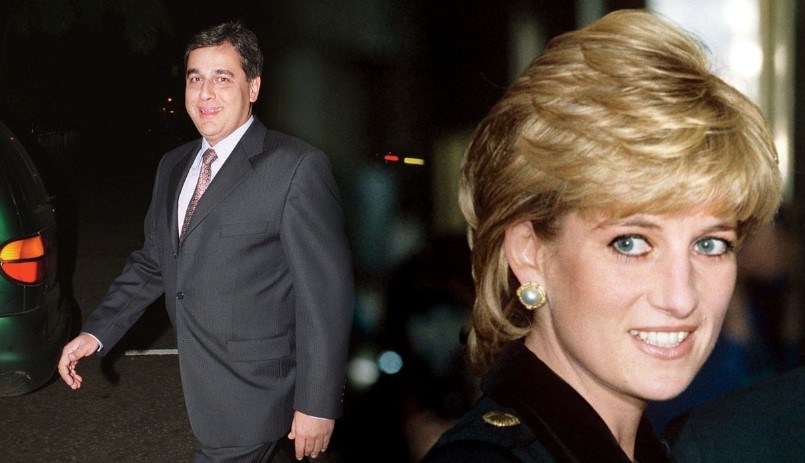 A PECULIAR INDIVIDUAL WITH A SPECIAL TRAIT
Hasnat had an impressive professional career, and yet, he wouldn't be precisely the type of guy one could expect for the Queen of Hearts. As Paul Burrell, Diana's butler, put it bluntly,
"He's the most unlikely character to be a lover for the Princess. He's not sporty; he's not handsome, he's not wealthy." 
Besides, he didn't know how to ride or hunt, which are a must for any noble person. However, the Princess saw something in him. As Vanity Fair wrote, he was totally selfless; Di hadn't met anybody like Khan. Besides, there was something that William's mother wanted, and the doctor could give it to her.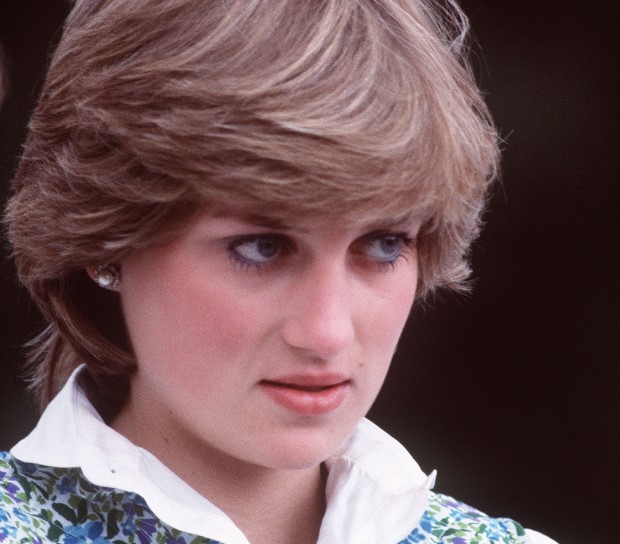 ONE LOVE, ONE HEART, ONE DESTINY
After those three weeks, fate made its move. The two found themselves in a hospital elevator, and their eyes locked.
"I think I've met my Mr. Wonderful,"
Lady Di later recalled. She also added that he had dark-brown eyes that she could just sink into.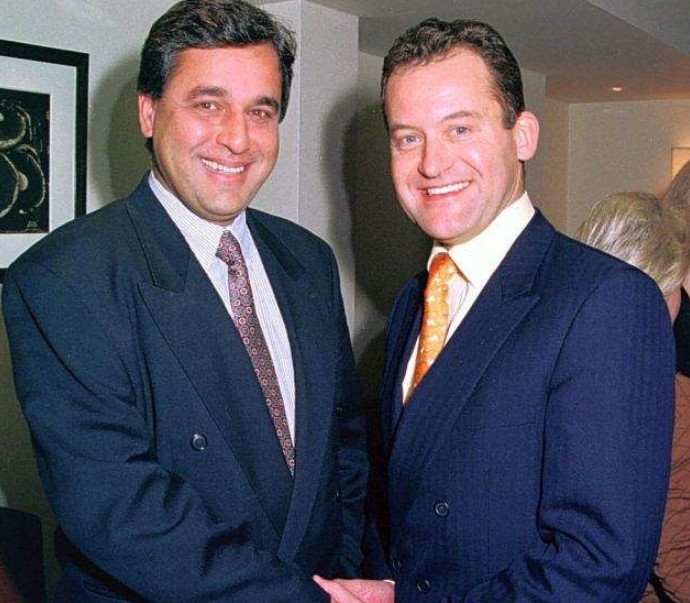 The People's Princess was definitely circling the physician. But it was not until mid-September that they had their first date. Dr. Khan decided to ask her out, but little did he think that Di would say yes. Thus, he was stunned when he heard Diana's affirmative answer.
The idea for the first romantic outing was a visit to Khan's Aunt Jane and Uncle Omar in Stratford-upon-Avon, in England to pick up some books. The lovebirds drove together, met the relatives, and had dinner. "After this, our friendship turned into a relationship," Hasnat claimed. What Lady Di had always wanted was about to become true.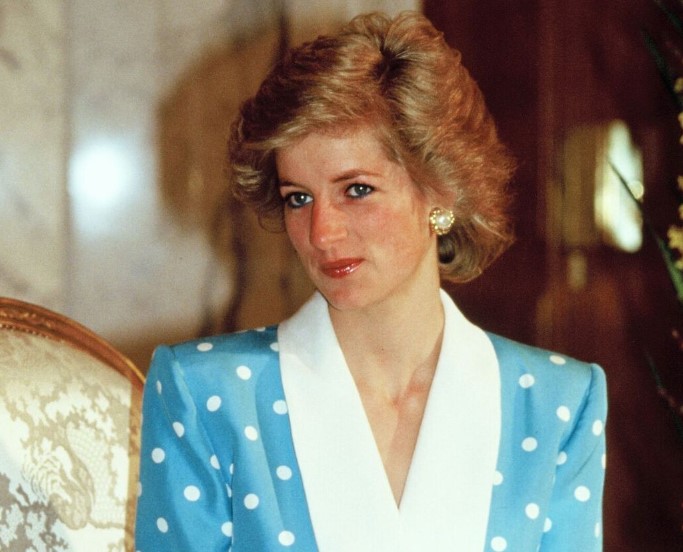 THE LONG-WANTED DESIRE
Around the time when Diana met Hasnat, she was soon to be officially divorced, so she was conflicted at that stint of her life. However, there was something she had yearned for almost all her life: normalcy. And it is not a surprise after a traumatic marriage experience and separation. 
Moreover, the former 35-year-old royal lived in the limelight for many years, so all she craved was to be like anybody else, another commoner. Khan could offer that and the personal happiness she also wanted. But it was not easy for them. After all, Di was, still is, and will continue to be the People's Princess.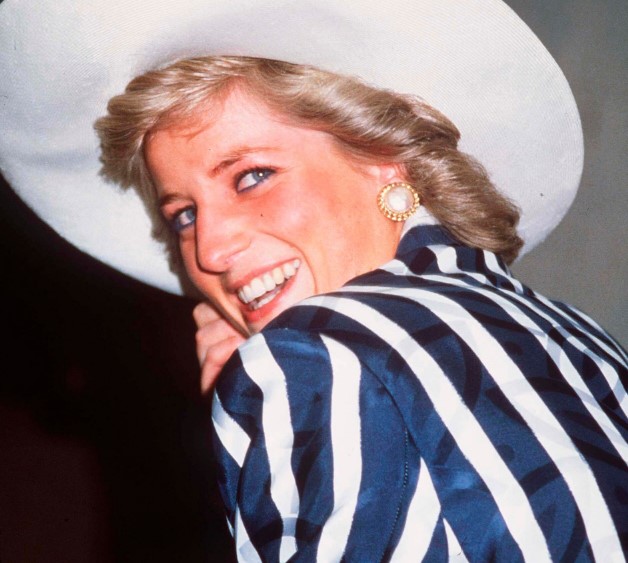 A TOP-SECRET AFFAIR
To avoid media intrusion, Diana and Hasnat kept their romance under wraps. Despite the divorce, Lady Spencer was still hounded by paparazzi at every turn, and the heart surgeon did not want to take part in the media exposure. Therefore, they did everything to prevent the press from meddling in their courtship. 
For instance, when the Princess wanted to call the hospital, she left messages using the pseudonym "Dr. Armani." She would also drop by the Royal Brompton late at night to avoid detection. As a matter of fact, Reader's Digest indicated that the lovebirds would have sleepovers in Khan's small hospital room.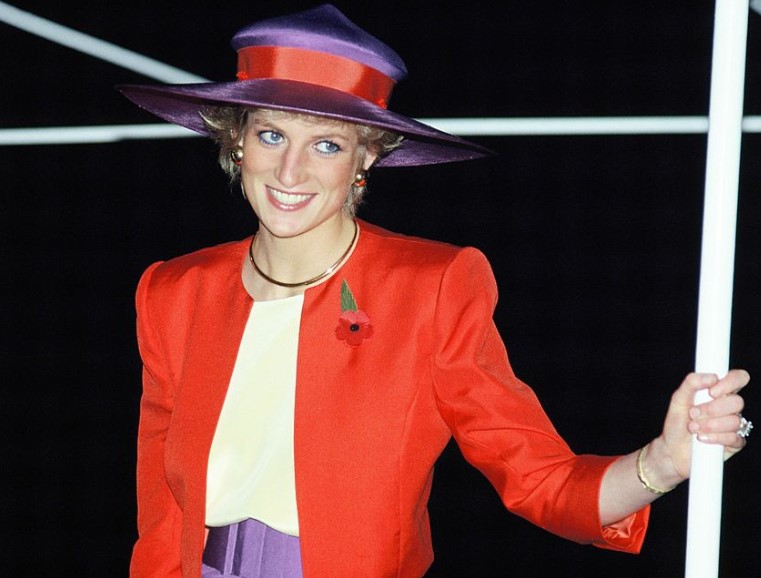 However, Lady Di always made sure she'd go back home at dawn before any staffer could notice her absence. Apart from their hospital pajama parties, the lovers spent most of their time in Kensington Palace, where Diana used to live after her legal separation from Charles. There, they could avoid journalists and paparazzi. 
To keep clear of any detection, Khan used to hide under a blanket in Burrell's car to get to Kensington Palace with a KFC meal for a dinner à deux. And when they decided to embark on an adventure outside the palace, it was often to the doctor's Chelsea neighborhood, with Diana disguising herself with dark sunglasses and a black wig.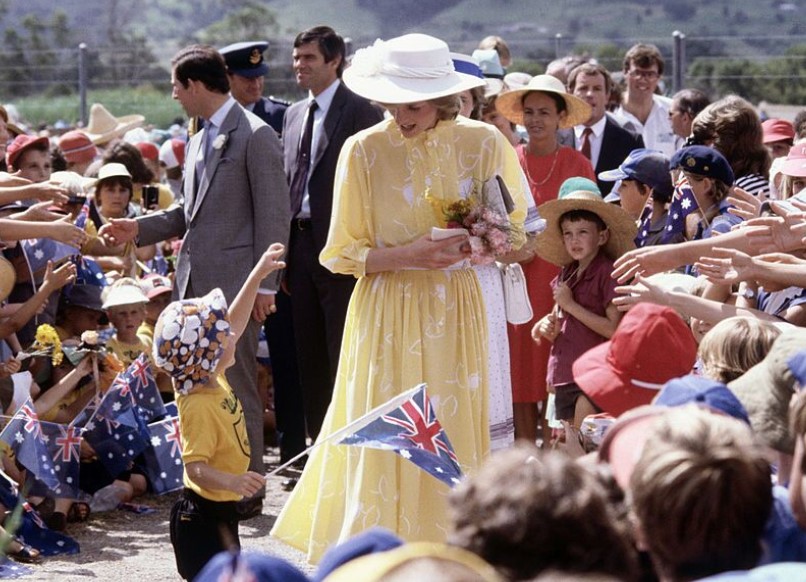 MAKING HER WISH COME TRUE
But during the beginning of the relationship, the Princess got her share of ordinariness. Her friends unveiled how she would show up at Khan's one-bedroom apartment to tidy up, do the dishes, vacuum, iron, and fold his laundry.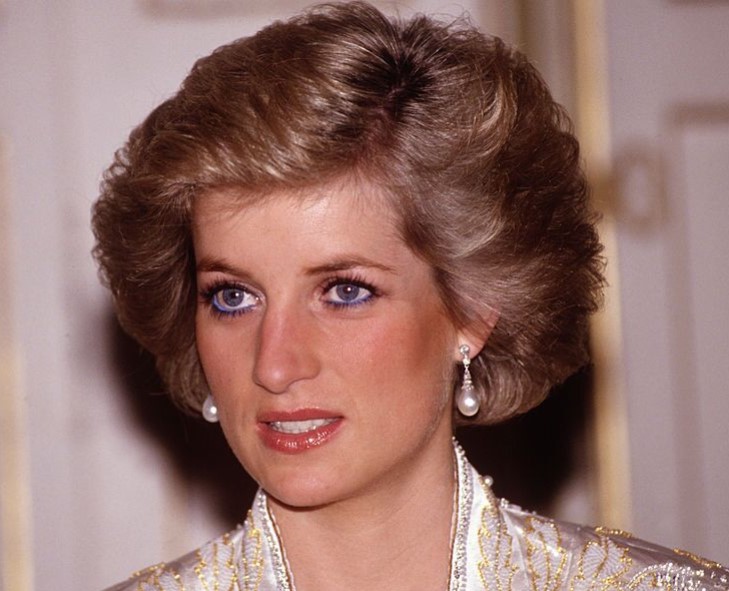 During the visits to the palace, Diana enjoyed cooking dinner for her love. The couple also stood in line to see Jazz and Guinness late-night acts. And when out and about at bars, Prince Harry's mother loved ordering drinks and talking to the barman as she had never had the chance to do that before. 
They were able to nurture their love somewhat out of the spotlight. And it was definitely nice for Di to step back from her privileged lifestyle and act as a regular woman. But that was until an innocent joke almost cost them all the privacy they had enjoyed.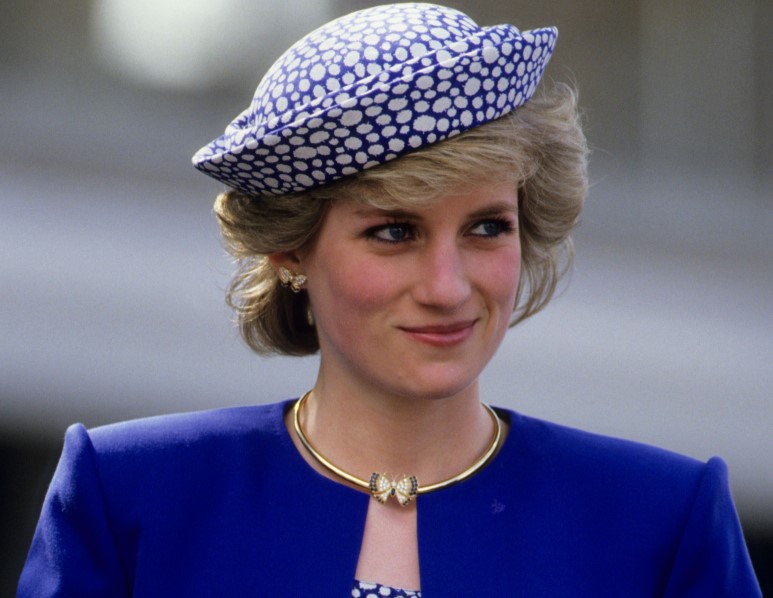 NEARLY LETTING THE WORLD NOW
On one occasion, the mother of two decided to sent Khan a large, anonymous flower arrangement to the hospital without a card that could reveal her identity. But undoubtedly, the doctor knew exactly who it came from. Nevertheless, the present raised suspicion among the hospital's staff who watched the physician with amusement as he carried his flowers.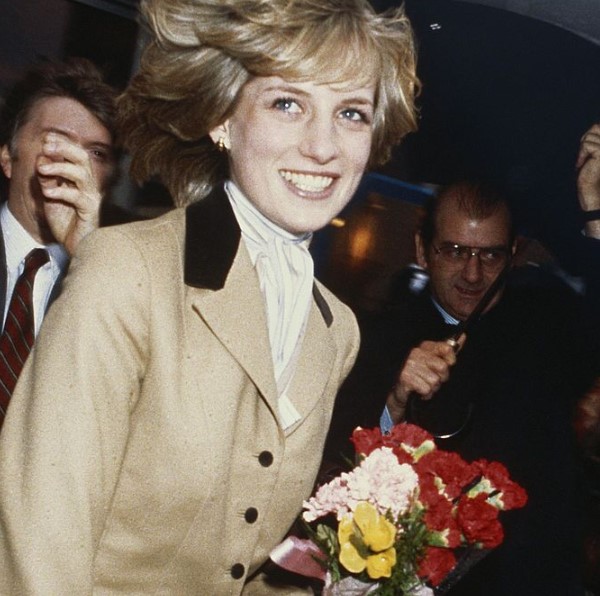 Ultimately, someone called the florist to find out the sender. In the end, the worker at the flower shop admitted the flowers had come from Kensington Palace. After the press discovered that, journalists went to great lengths to get info about the doctor, visiting his professors, former girlfriends, and his medical school. 
Diana found the way of diverting the press with other tips about her private life, including rumors about flings with other men such as English Rugby star Will Carling who, by the way, was a married man. The tactic worked for a while, and thankfully for the secret couple, they managed to continue nourishing their bond throughout 1996. However, there were a few bumps in their road.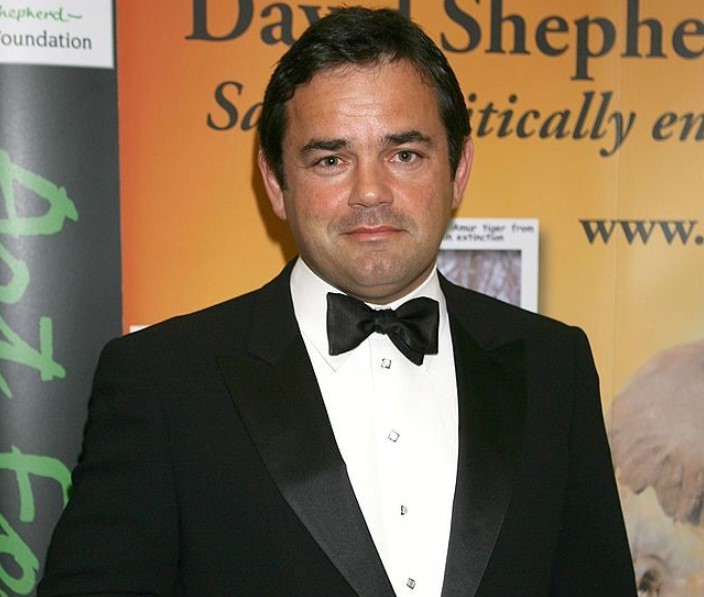 THE STONES ON THE WAY
Diana's constant and multiple messages to the hospital and frequent late-night visits made everyone who knew the secret very worried, thinking that the news about their romance would break sooner than later. What is more, the hospital "had started getting a bit upset by the disruption caused by Diana's visits. It was becoming a security issue."
However, the hospital's concerns did not stop Lady Di. But besides that, Dr. Khan was dedicated to his job as a surgeon. This was both an attraction and a hindrance since all he wanted to do was sleep when he wasn't working. And his schedule did not suit an enchanted Princess. Despite all that, the romance moved forward.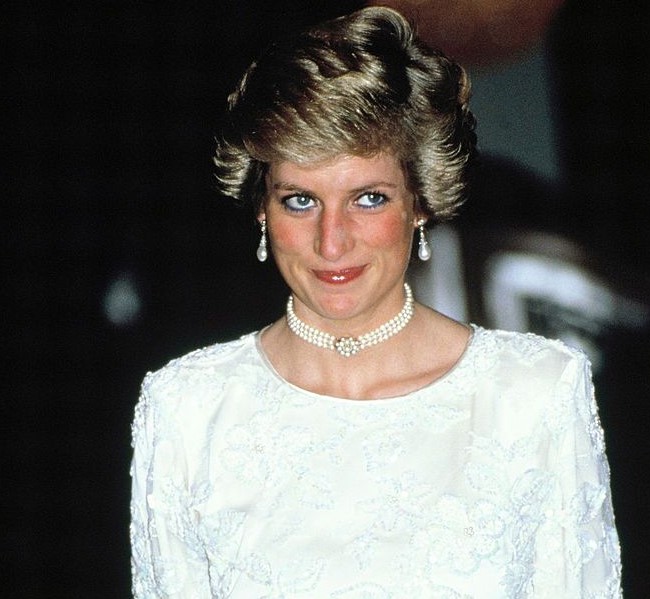 GETTING SERIOUS
After some time together, Hasnat and Diana began to discuss marriage and even wanted to have a daughter. But should they tie the knot, England wasn't, without a doubt, a place where they could have a "normal" life without the press bothering. 
The doctor thought the only way was to live in Pakistan, while Di considered that Australia and South Africa, where her brother lived, were also suitable places. But even before contemplating marriage, there was one test the Princess had to pass: meeting her boyfriend's parents. And you won't believe the great lengths she went.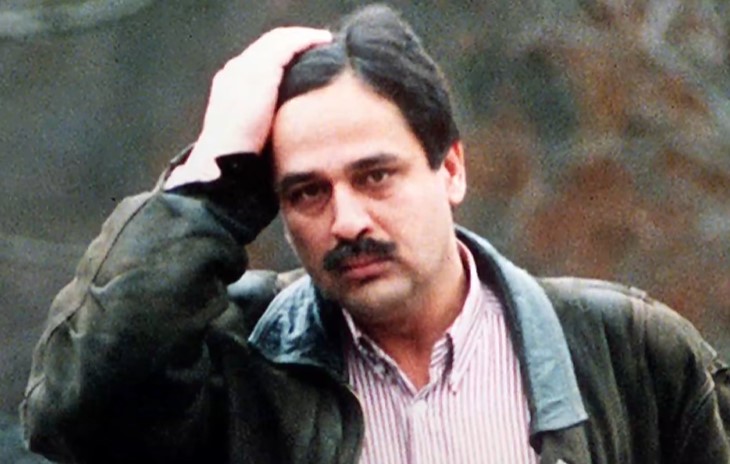 TRYING HER BEST
Amidst divorce negotiations in February 1996, Lady Spencer flew to Pakistan.
"Diana was madly in love with Hasnat Khan and wanted to marry him, even if that meant living in Pakistan."
However, an English girl was any Pashtun conservative mother's worst nightmare. 
With her natural charm and the title of People's Princess, she thought she could win Khan's family over. In her efforts to show devotion to her new boyfriend and his family, Diana immersed herself in the Pakistani culture. She started wearing a shalwar kameez, a silk outfit composed of a tunic and trousers women wear there.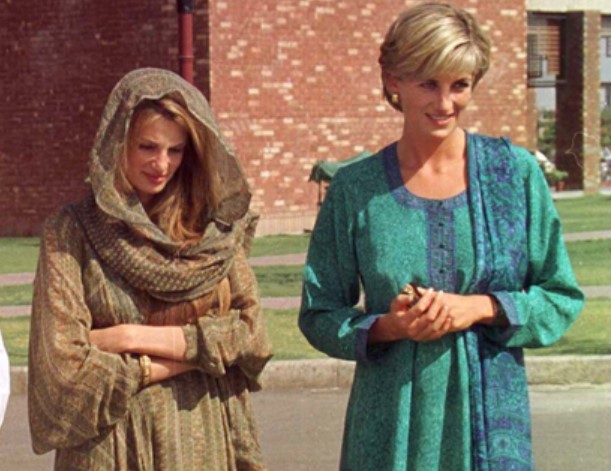 Her immersion also included numerous trips to the Asian country to learn about Hasnat's heritage and roots. Lady Di even thought of converting to Islam for love. Besides, she began to show interest in his career, studying cardiology and managing to witness an open-heart surgery to learn more about the field. 
But even though Diana tried to make inroads with the Pakistani family, her efforts were in vain. According to the Reader's Digest, Khan's father, Dr. Rashid Khan, claimed,
"He is not going to marry her. We are looking for a bride for him. She should be rich, among the upper-middle class. She should at least be a Pakistani Muslim girl."
From there, everything went downhill.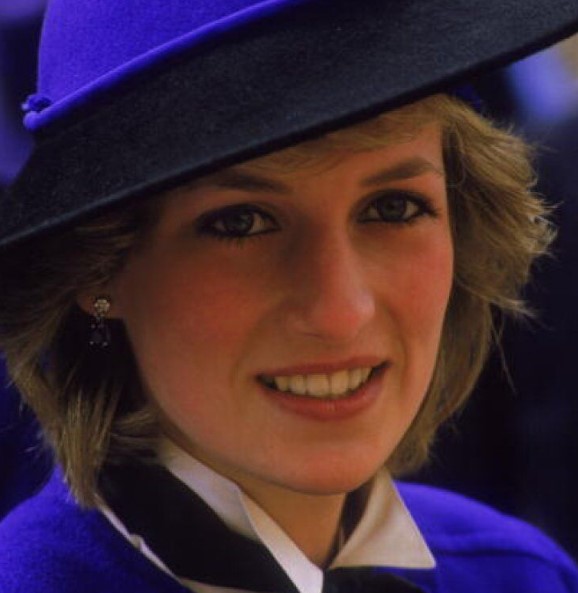 LEAKING THE NEWS
On July 4, 1996, Lady Spencer's divorce was finalized, and the couple finally consummated their love. As a Muslim, Hasnat's morals prevented him from having physical intimacy with a married woman. They took things to the next level when she was officially separated. 
But by October, media outlets started running stories about Di and her new love. There was even a Sunday Mirror headline that read, "How top heart surgeon finally mended a sad Princess's broken heart." And as much as Charles's ex-wife tried to deny the rumors, it was too hard to keep the relationship a secret at this stage.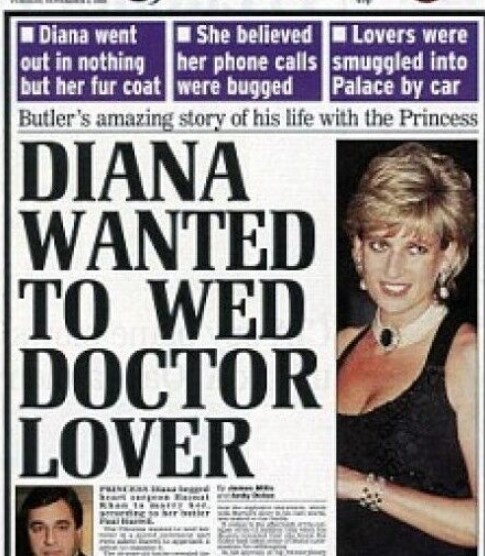 Khan started to receive threats in his mail, which only strengthened his conviction that a normal life with Diana was mission impossible. By early 1997, the physician was convinced he couldn't marry the former royal. Meanwhile, Diana was still trying to win over Hasnat's mother, Naheed, by traveling to Pakistan. 
But Hasnat was not around. After the Sunday Mirror's story and the online threats creating drama around their romance, Khan decided to give Diana the cold shoulder for three weeks. It was then when a billionaire playboy appeared on the scene: Dodi Al-Fayed.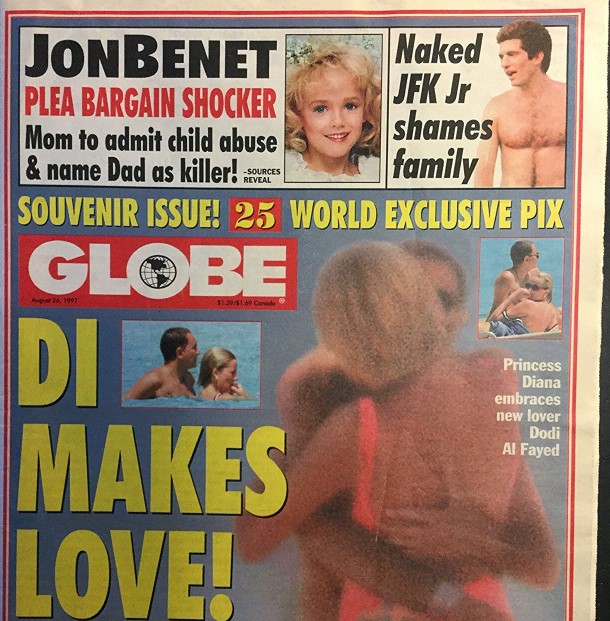 THE END OF THE AFFAIR
Mohamed Al-Fayed invited the former royal and her two sons to his villa in St. Tropez in July 1997 where she met the tycoon's son: Dodi. Allegedly, Mohamed wanted to set up Diana and Dodi, although he had a fiancée. Meanwhile, according to Hasnat, everything was fine between them.
However, Diana took advantage of the situation with Dodi to make Khan jealous, with hundreds of pictures of Di and Dodi on covers of newspapers worldwide. According to Vanity Fair, by July, Hasnat knew something was wrong with Diana and talked to her toward the end of the month.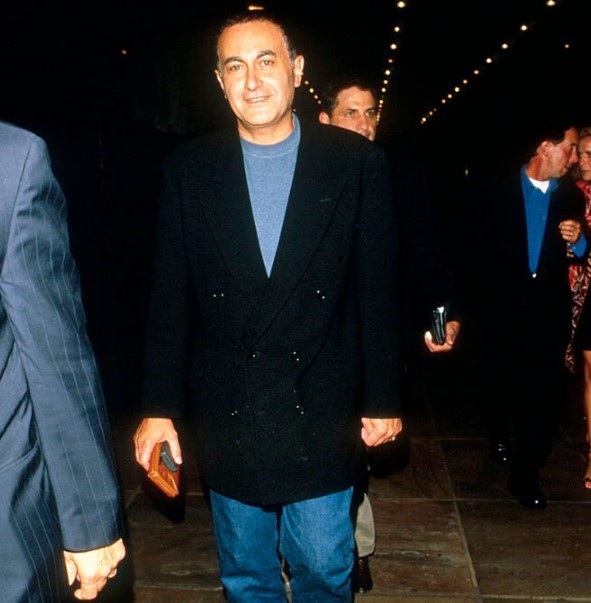 In the meantime, Lady Di kept on dating and traveling with Dodi. On July 27, Diana returned to London, and she and Hasnat met at Battersea Park and arranged a second meeting at Kensington Palace the following day. However, Khan explained that Di was not her usual self.
At the Palace, Diana told him that it was all over between them. Allegedly, Hasnat said of the moment,
"I remember saying to her at the time, 'You are dead,' meaning her reputation was dead. I said this because I was sure that it was someone from Mohamed Al Fayed's group, and that was how I felt about anyone involved with him."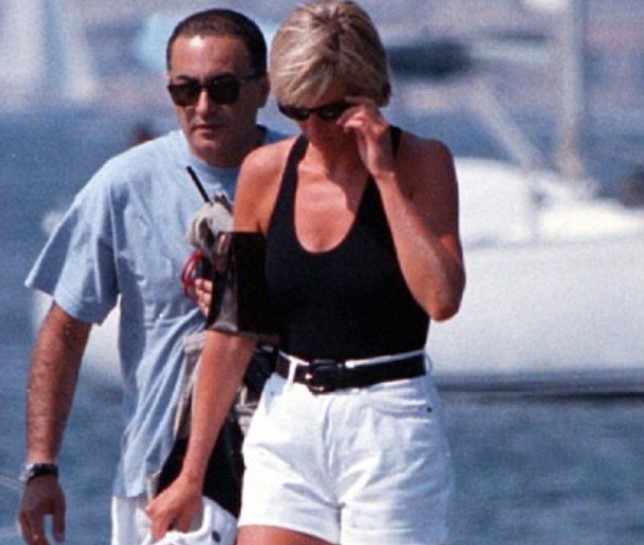 THE FATAL AFTERMATH
After the couple called it quits, the Princess continued traveling nonstop with Dodi, with rumors that her new relationship was designed to make the physician jealous. Other friends of the Princess claimed that she had broken up with the love of her life out of frustration that he didn't want to go public and marry her.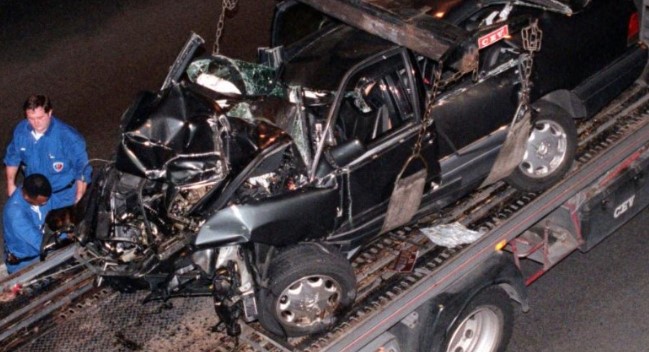 "Hasnat was a decent, intensely private man from a traditional, conservative Pakistani family, and he was worried about how it would work. And he hated the thought of being in the glare of publicity for the rest of his life,"
stated a close friend of the doctor. 
In August, Lady Di had her final trip with her lover that led to a hectic evening in Paris, the high-speed chase through the Alma Tunnel, and their fatal car crash. Reportedly, Khan tried to reach Diana that night, but she had changed her number. Little did he know that it was his last chance to talk to his soulmate.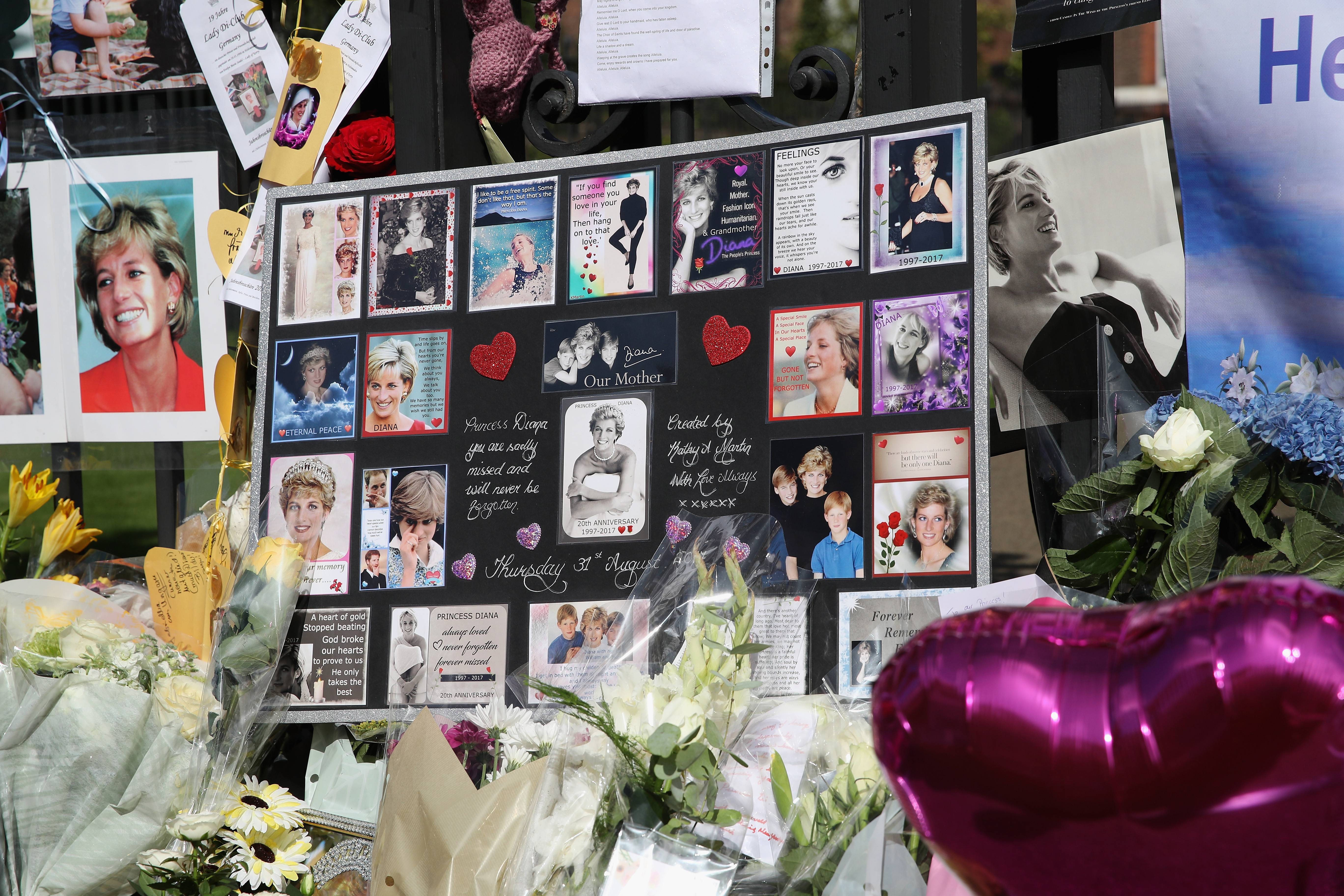 Wow! Princess Diana of Wales and Dr. Hasnat Khan's love story is genuinely a Shakespearean tragedy. What was the most shocking detail for you? Let us know in the comment section down below and stay tuned for more fantastic articles like this one about our beloved People's Princess. 
Source: Vanity Fair, Good Housekeeping, Reader's Digest
Related: