Princess Diana In Quotes: The Essence Of The "People's Princess"
Princess Diana became the most popular and beloved royal in history. Admired for her compassion and timeless beauty, it seems almost impossible that we'd ever become blessed with such an iconic figure in our society once again.
And although she's not with us anymore, Diana has left behind a legacy that will never fade - along with some wise words and quotes that will always stay in our hearts. Keep reading to find out all the motto's our favorite princess lived by.
25. Her bright personality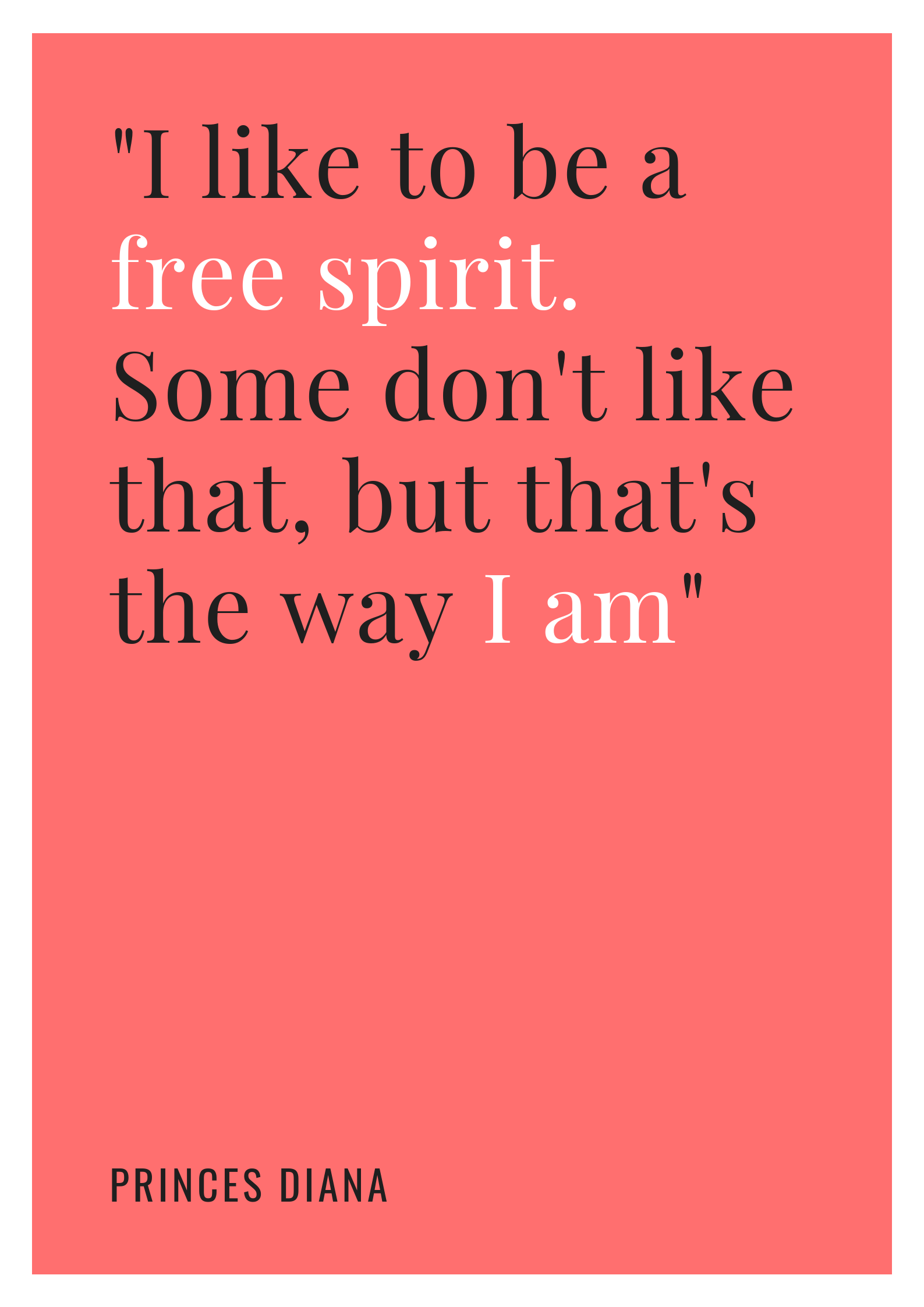 Beyond any doubt, Princess Diana lived up to this infamous quote of hers. The princess notoriously rebelled against royal traditions, leaving the royal family shocked and unsatisfied with her actions, but delighting the public at the same time!
From breaking protocol by refusing to wear hats and gloves, to visiting sick patients in hospitals, Diana acted as she saw fit - truly earning her the title of a 'free spirit.'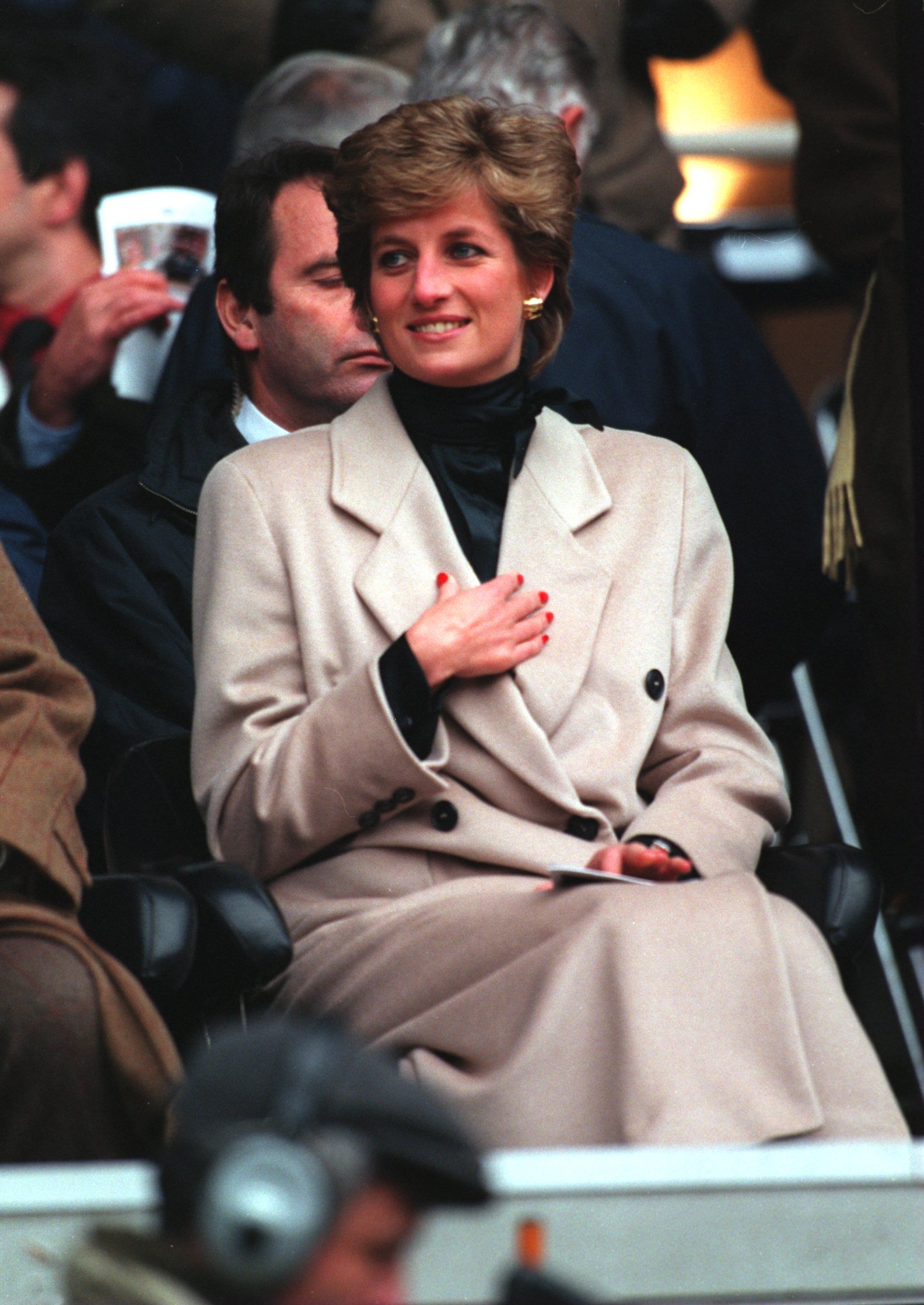 24. Her attitude toward family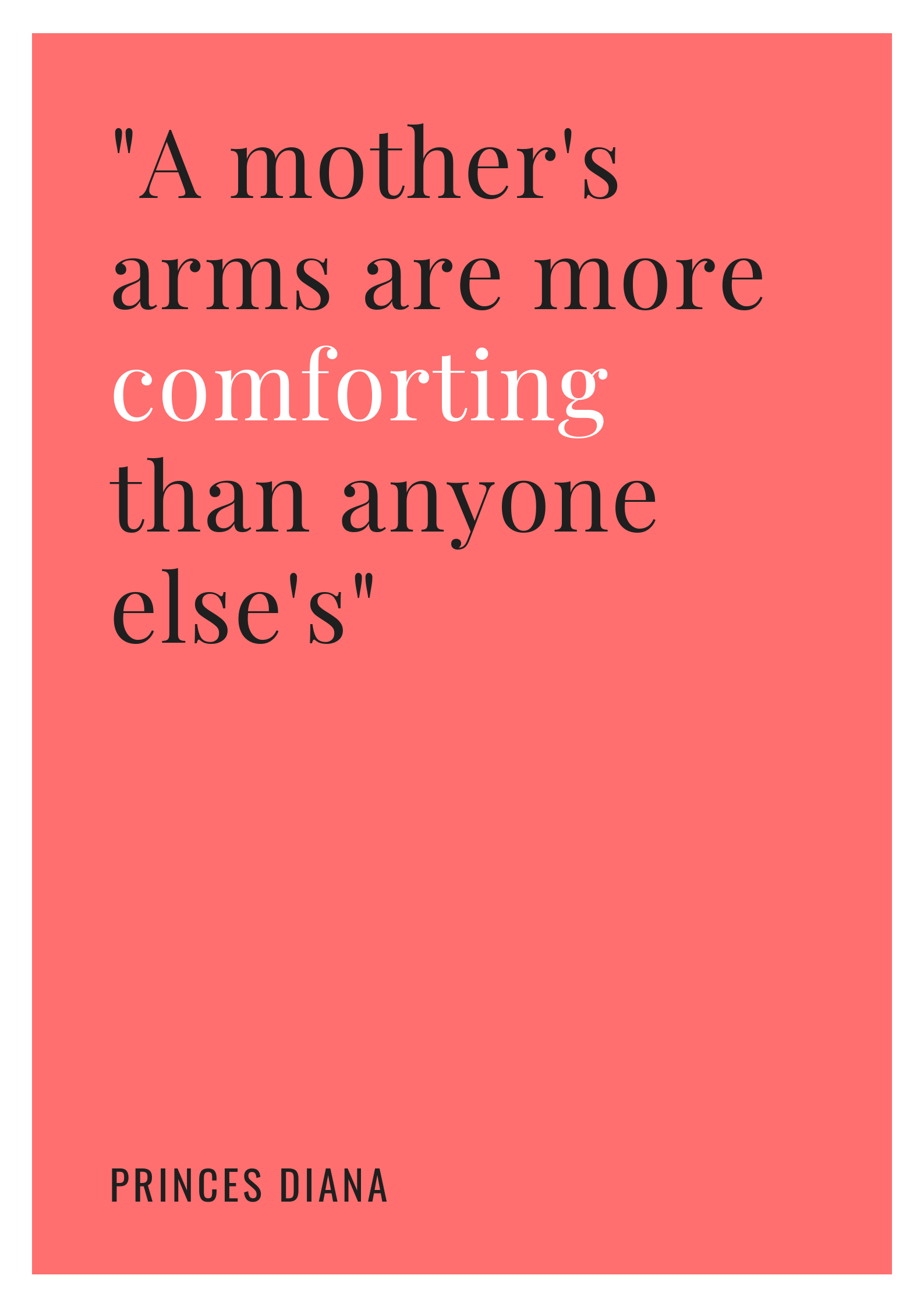 When it came to motherhood, Diana laid down a new set of rules and traditions as well. She did things her own way, as she realized the importance of being a good mother and properly raising her children.
In fact, the princess was the first mother in the royal family to breastfeed her kids. And in regards to the importance of hugs? Diana made it part of Prince William's and Prince Harry's morning routine to run into their mother's bedroom, where she would greet them with a warm hug.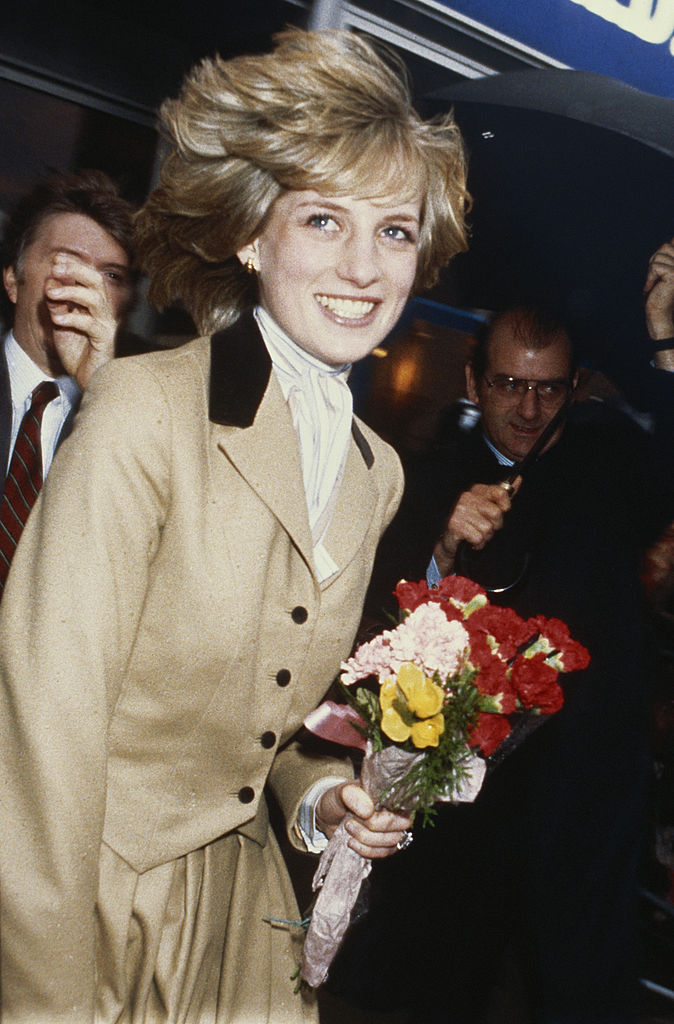 23. Being thankful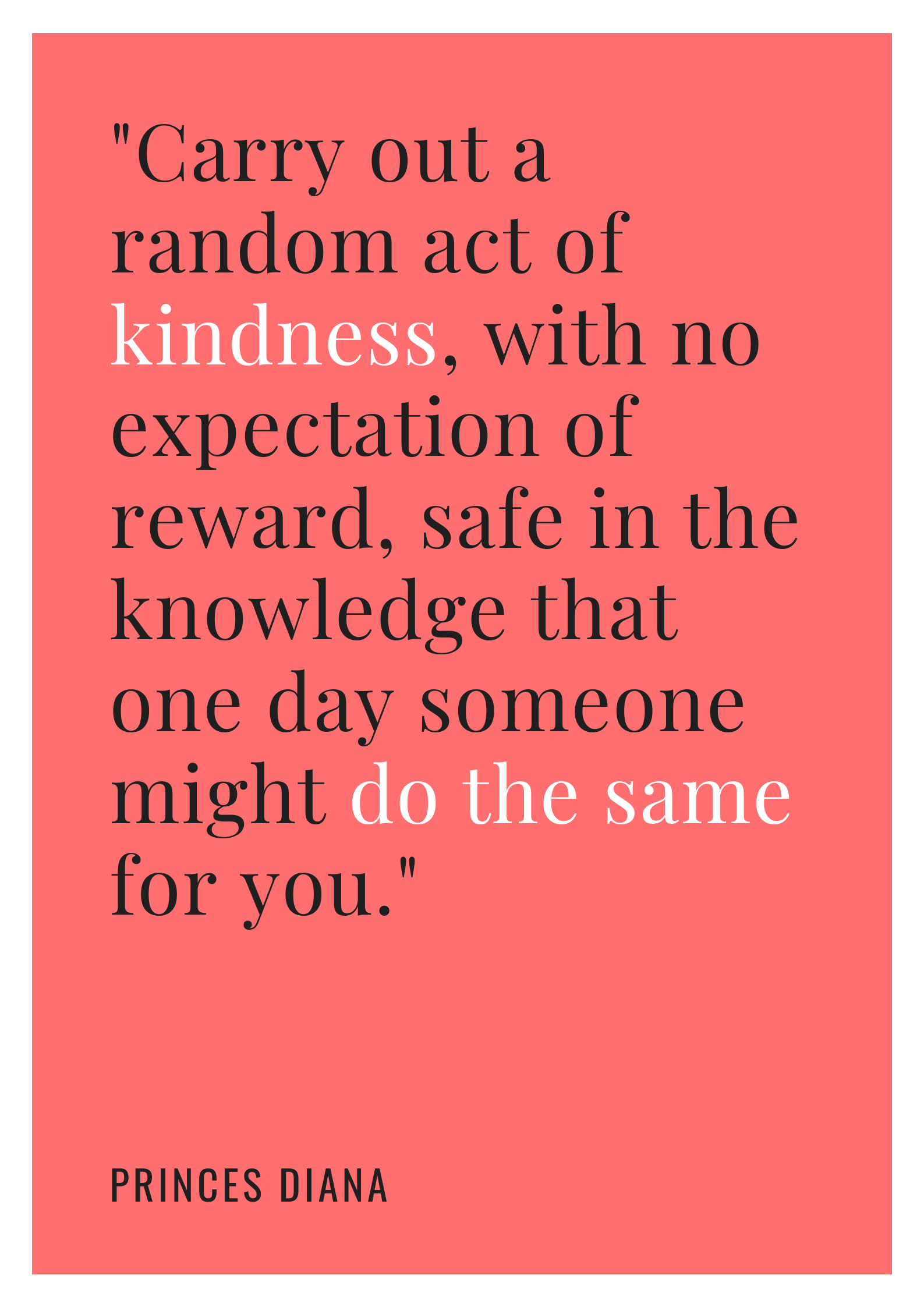 Diana deeply believed in the practice of showing gratitude and demonstrating kindness in the smallest ways possible. One of the most notable practices of the princess was sending thank-you notes.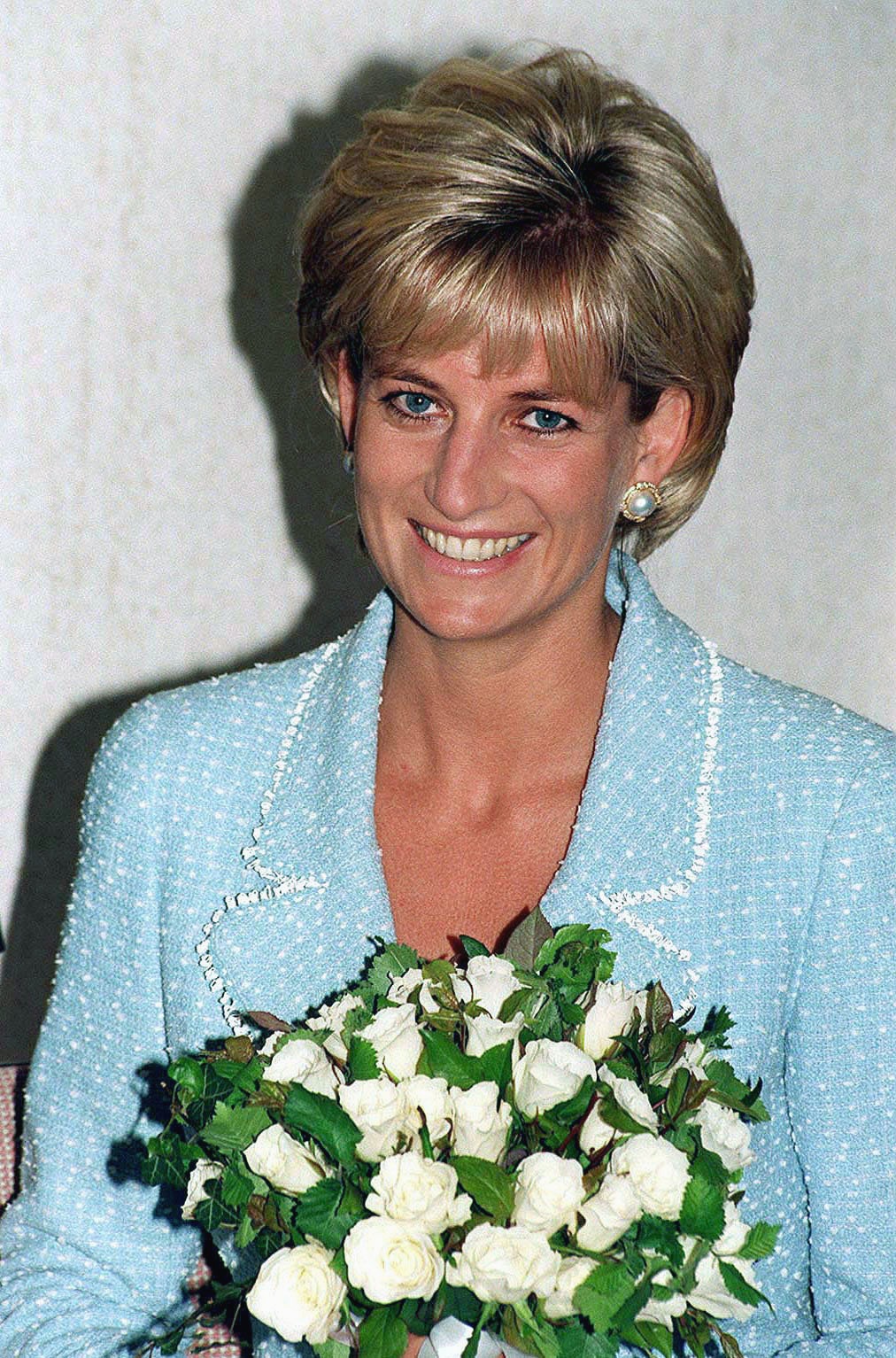 For the tiniest of deeds, Diana would personally write thank you cards to anyone, instilling this in her boys as well. Now, some of these letters are being auctioned off from $2,000 to $20,000! 
22. Her opinion about marriage and family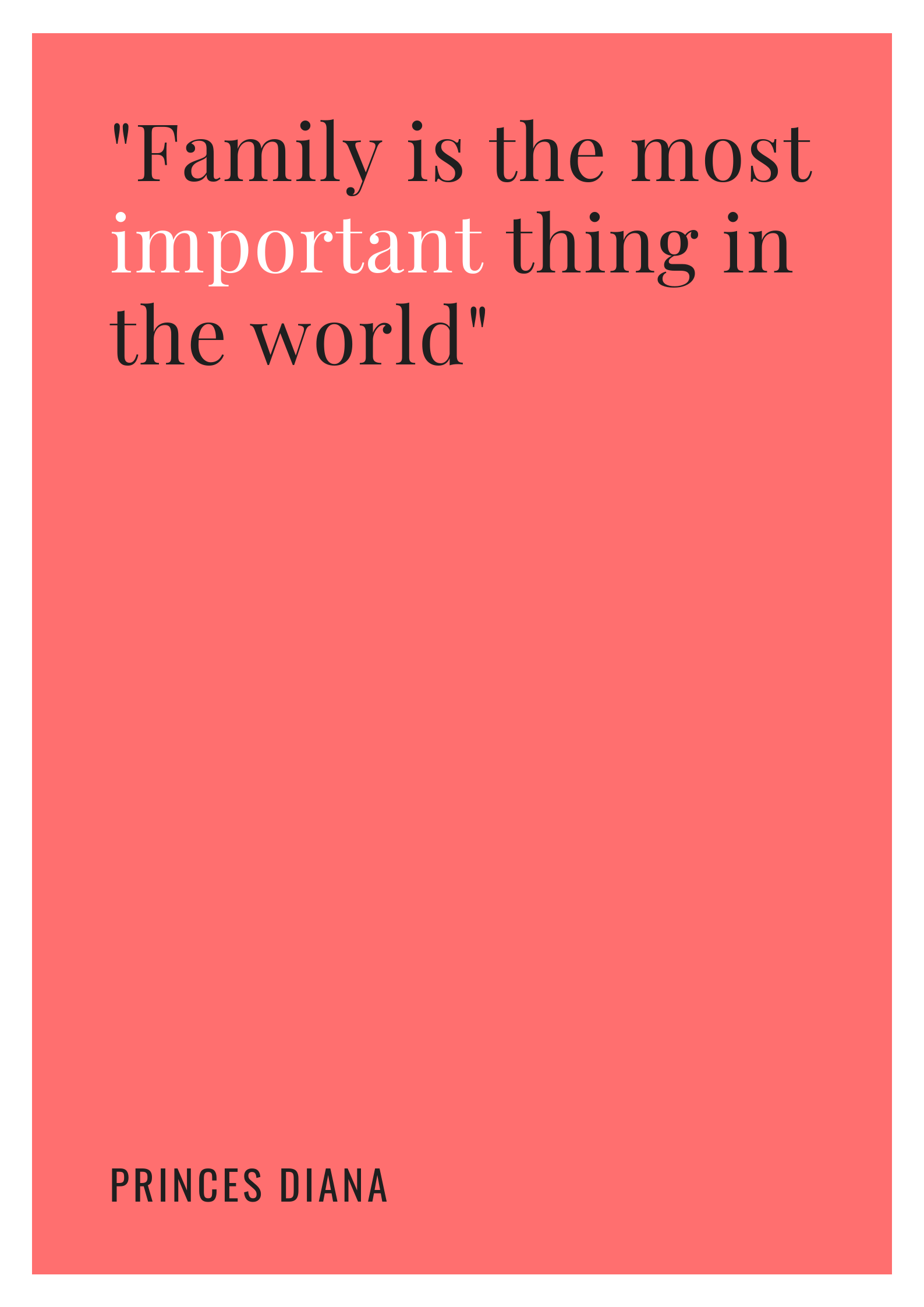 Diana had a troubled childhood because of her parent's rocky marriage, which had cases of physical abuse and cheating. Apparently, the divorce seriously took its toll on the princess, leaving her with an unhappy childhood.
After her own experience as a child, Diana wanted to ensure that nothing like this would happen in her relations and that her future children wouldn't have to go through the same thing.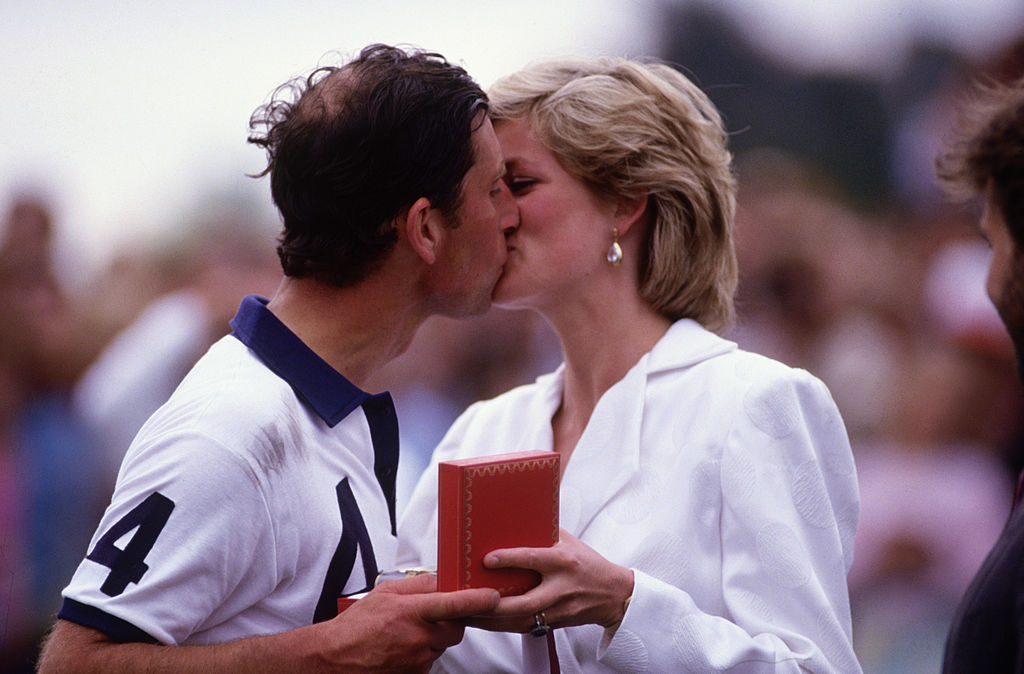 Despite her unhappy marriage to Charles, the princess was ready to keep fighting for their marriage and fight to keep their family together. Alas, the decision to divorce wasn't necessarily hers, and the royal was left with no choice.
21. Her thoughts about rules and restrictions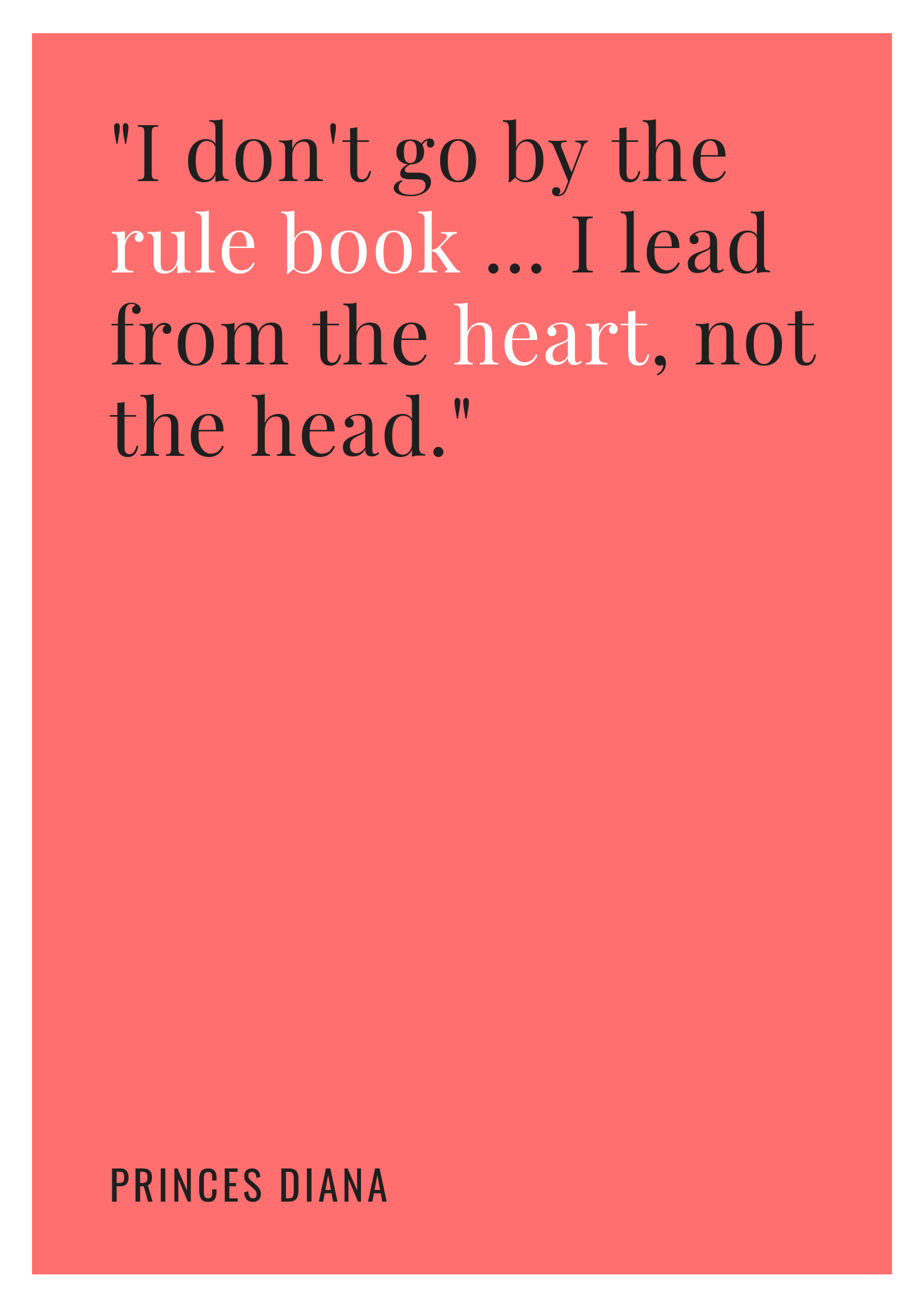 Diana showed the world from the very beginning that she'll be following her own rules. This was most obvious during the princess' wedding to Prince Charles when she broke away from tradition and created her own wedding vows.
Rather than saying she would "obey" her husband, Diana instead promised to "love him, comfort him, honor and keep him, in sickness and in health."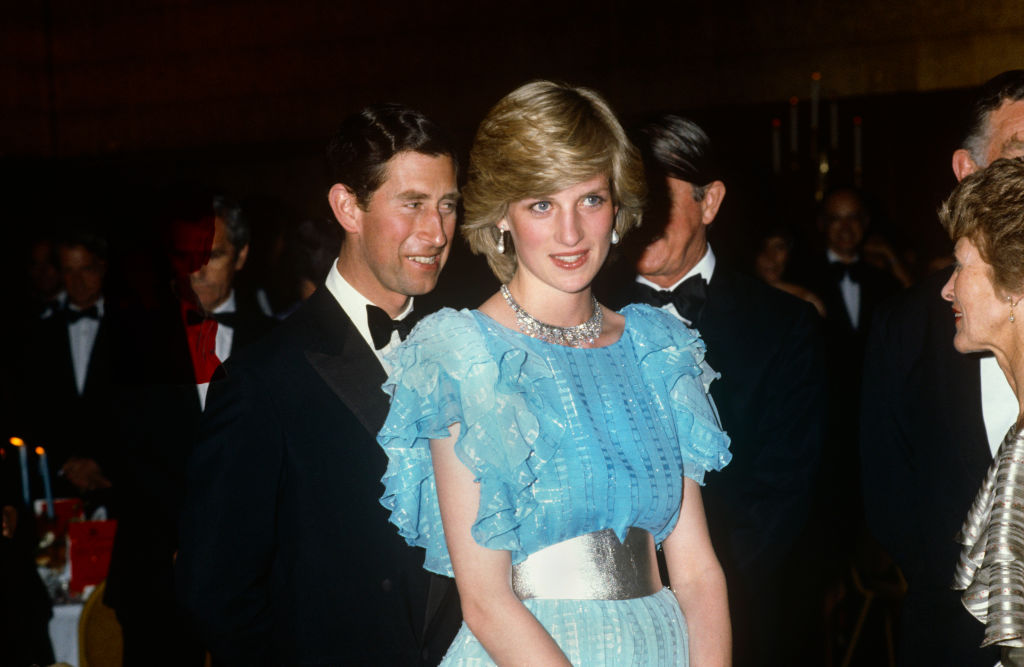 And it seems like the princess made history in that very moment, as both Kate Middleton and Meghan Markle followed suit during their wedding vows.
20. About love to people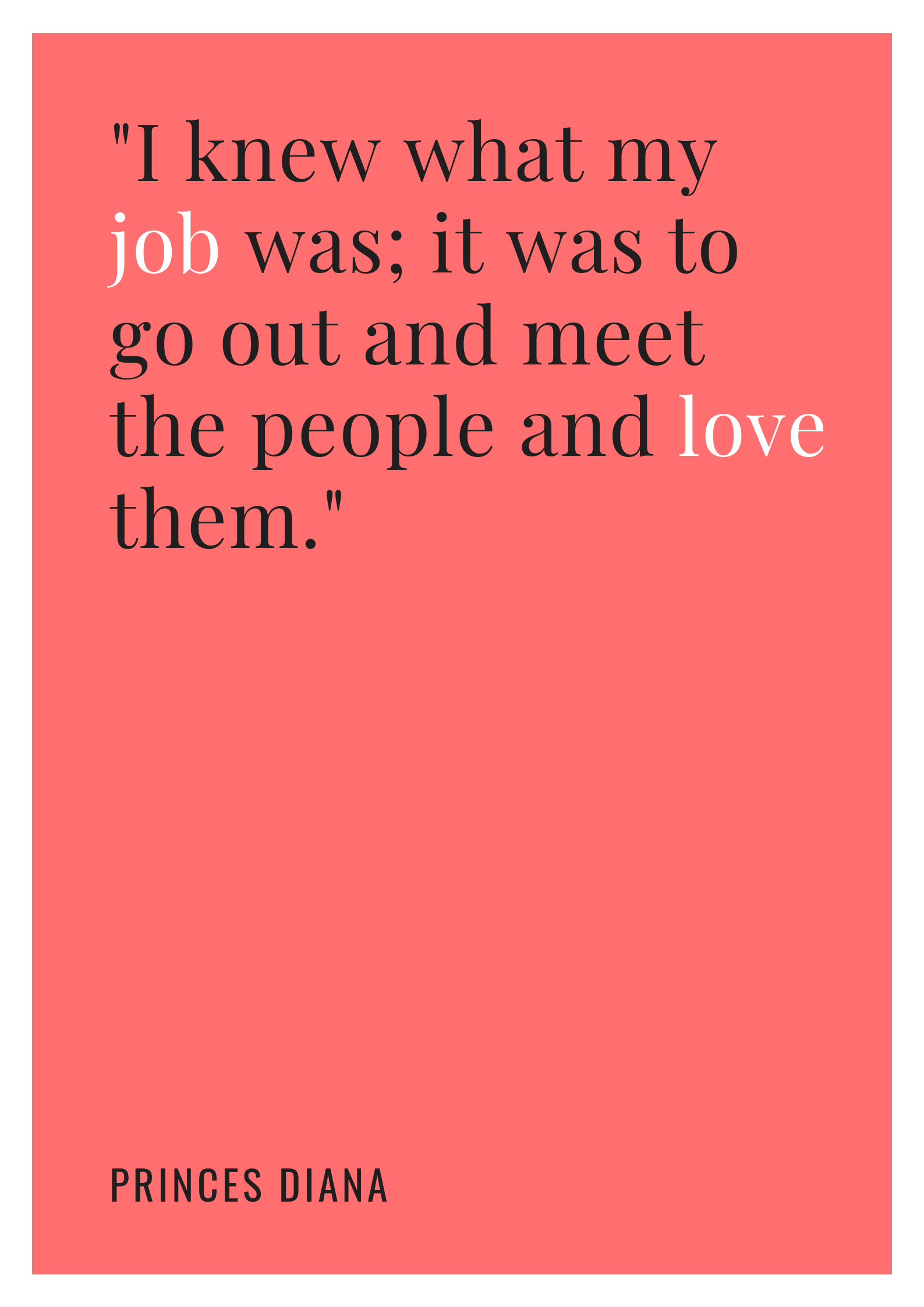 This is how Diana ended up becoming the People's Princess. It was the first time in the monarchy that a royal was so adamant about meeting the people and spending time with the public.
Interestingly enough, Diana left her husband in shock, as he would invite the princess over to Buckingham Palace to "sit and watch him work", and she would refuse! Instead, she chose to spend time with the public.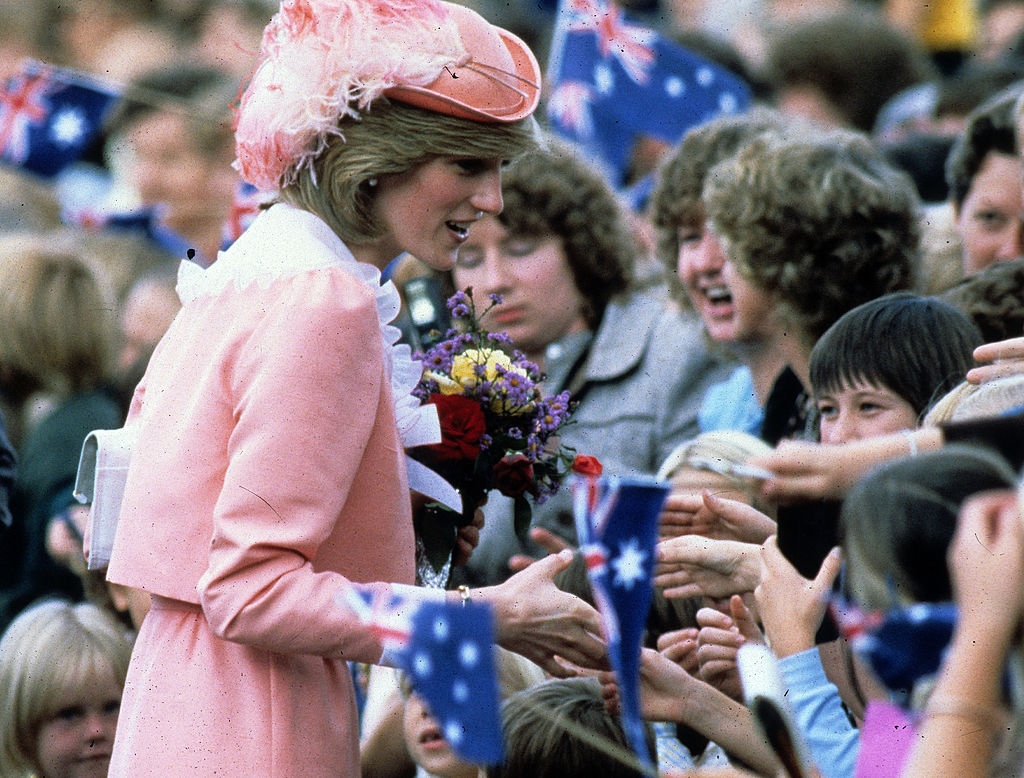 19. About real love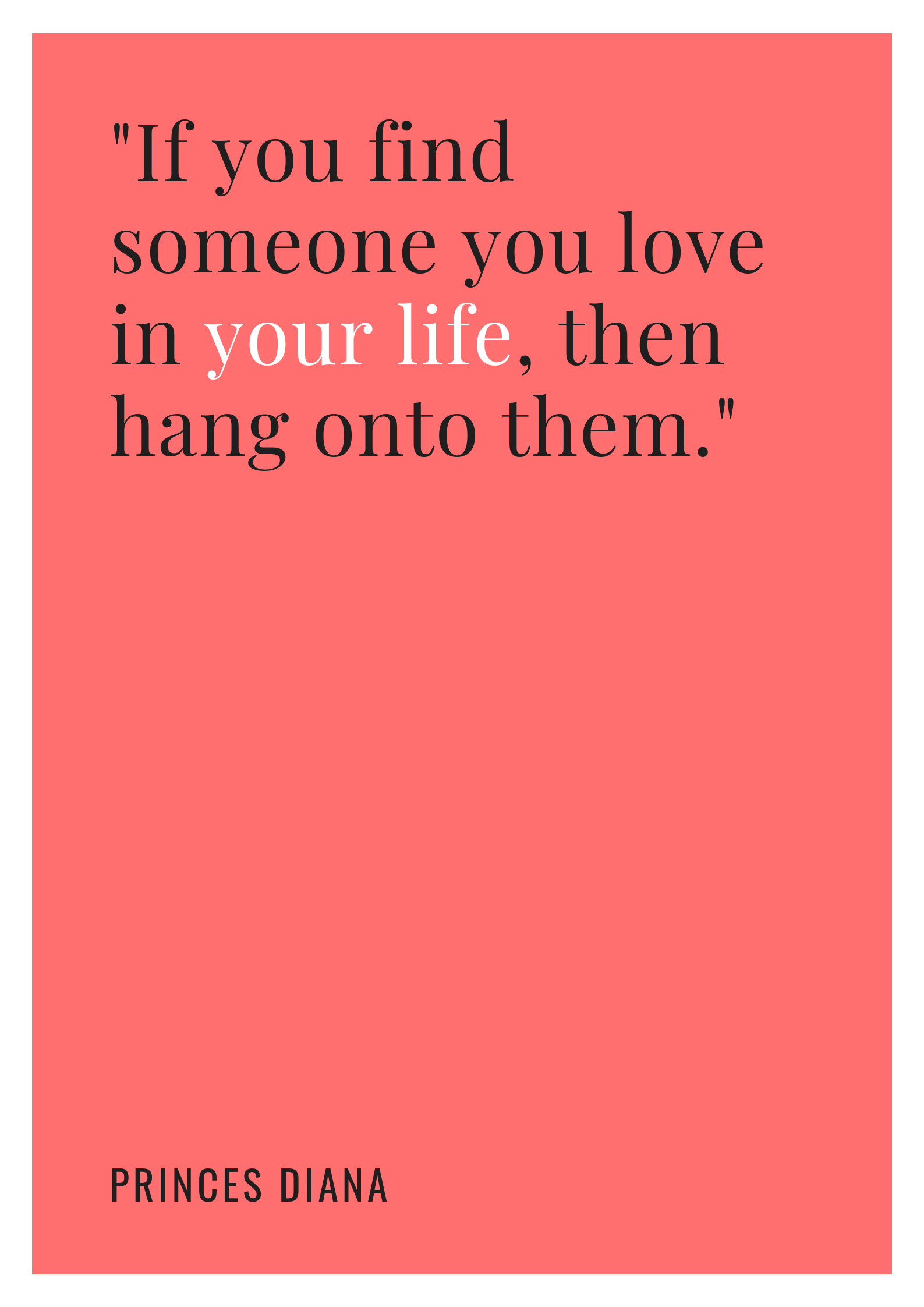 As their marriage started becoming more and more tumultuous and toxic amidst Charles' rumored affair, Diana started looking for love in other places - and it seems like she might have found it. Barry Mannakee became Diana's bodyguard in 1985, and after a year on her service, was transferred elsewhere because of an "unusually close relationship between the pair."
Diana shared in a tape session that she was "deeply in love" and was "quite happy to give all this up and to just go off and live with him." Of course, she didn't mention Mannakee specifically, but the widespread belief is that the princess was referring to the bodyguard.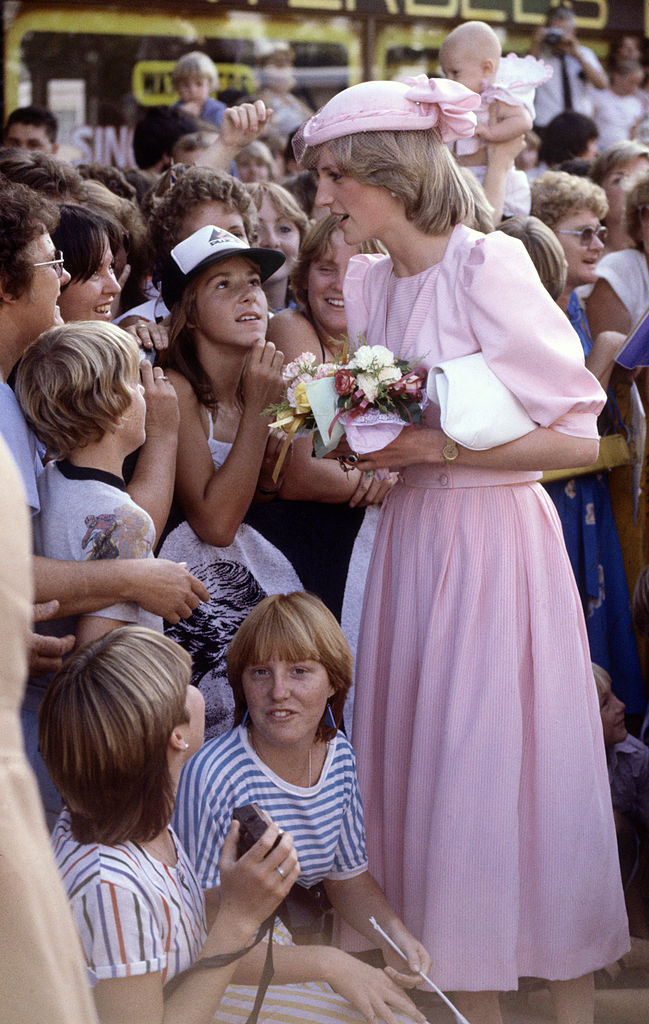 Unfortunately, Barry tragically passed away in a motorcycle accident in 1987, leaving the princess feeling absolutely devastated and heartbroken. She revealed afterward that Mannakee was her "greatest love."
18. About listening to one's heart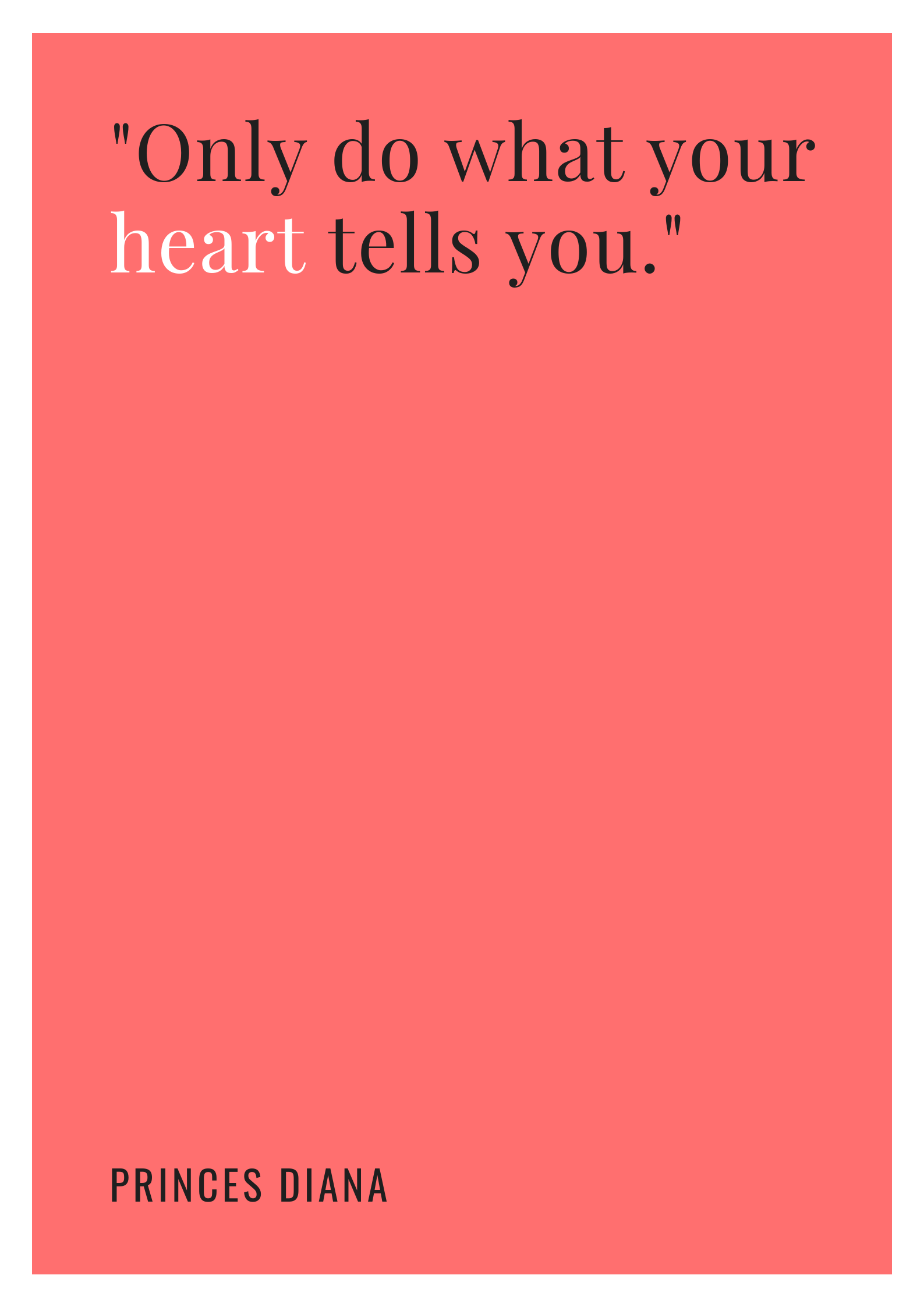 A free spirit and romantic at heart, Princess Diana has demonstrated throughout her royal life that she follows her heart, instead of her head. This was made evident in all of rule-breaking and rebelling against royal protocol, setting down her own rules instead.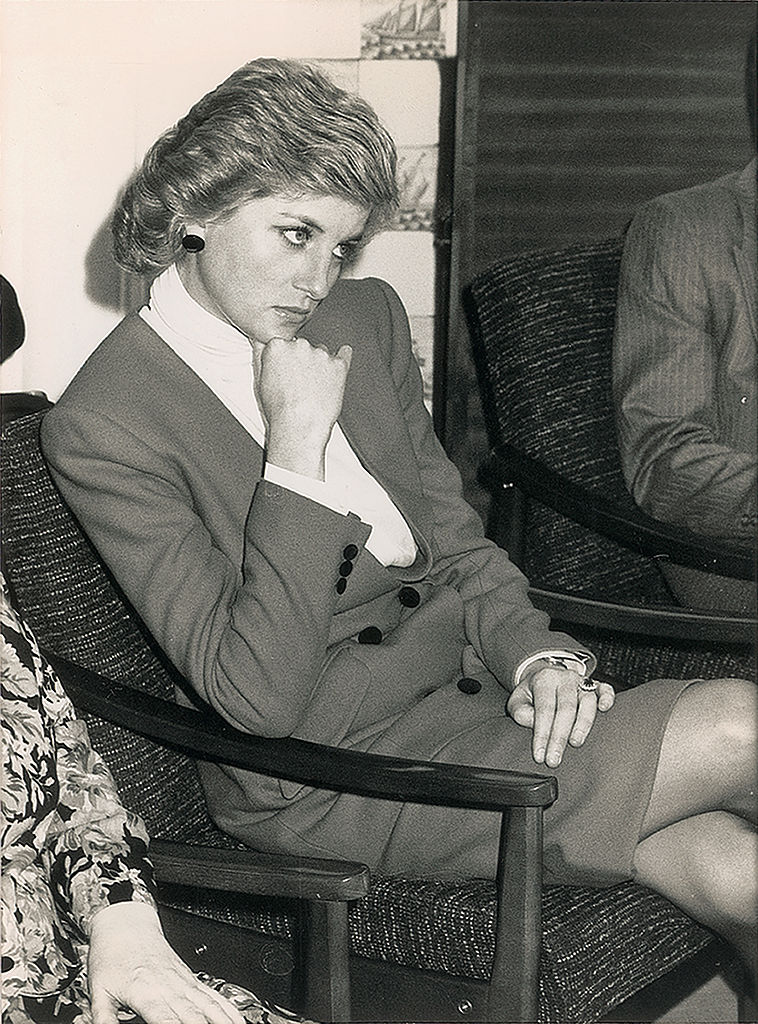 17. About the care of each other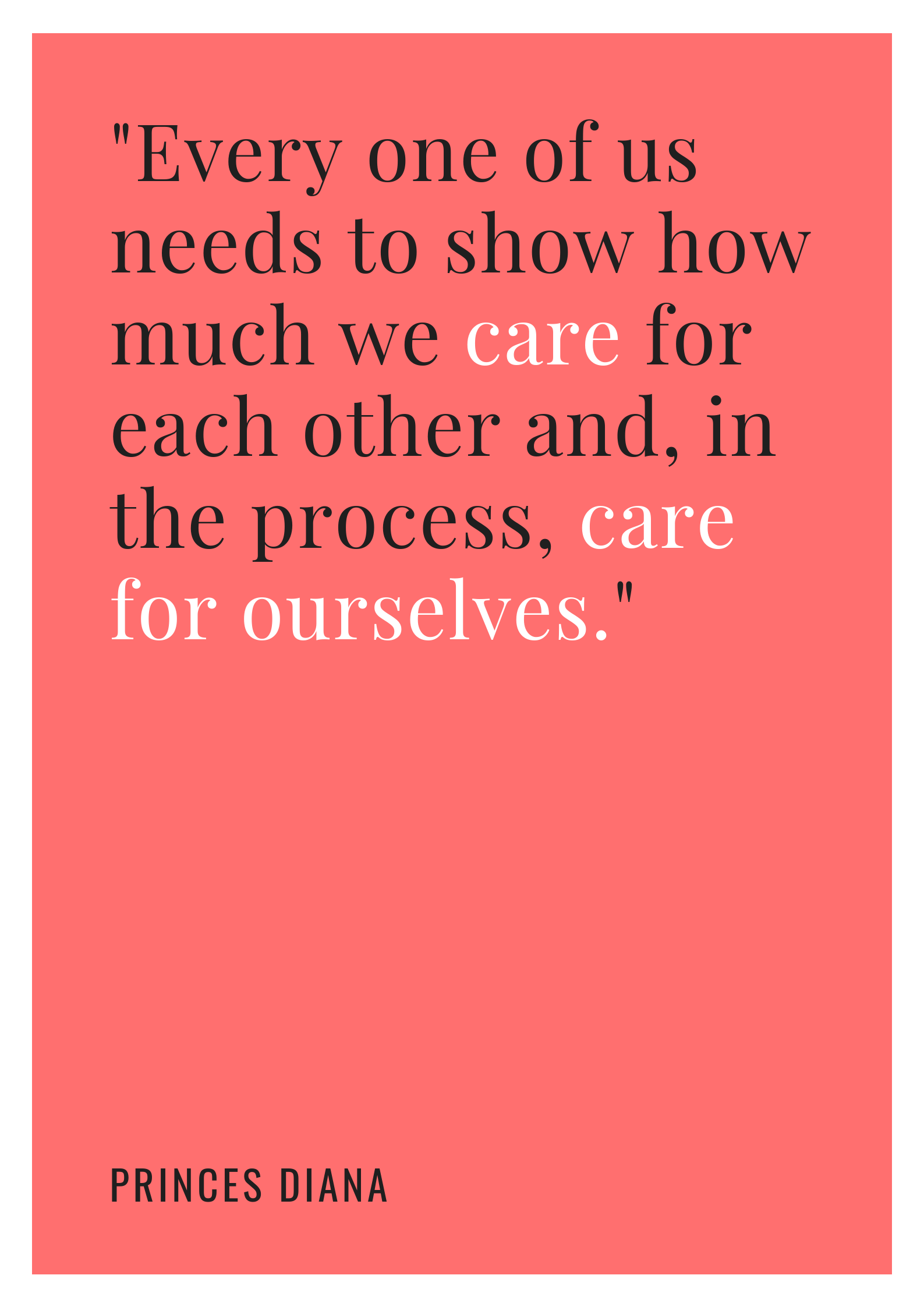 When it came to caring for herself and her health - not only physical but mental as well - the princess was struggling. Beneath the facade, Diana was fighting bulimia and depression, revealing in an interview that the issues flared up around the same time she got engaged to Charles.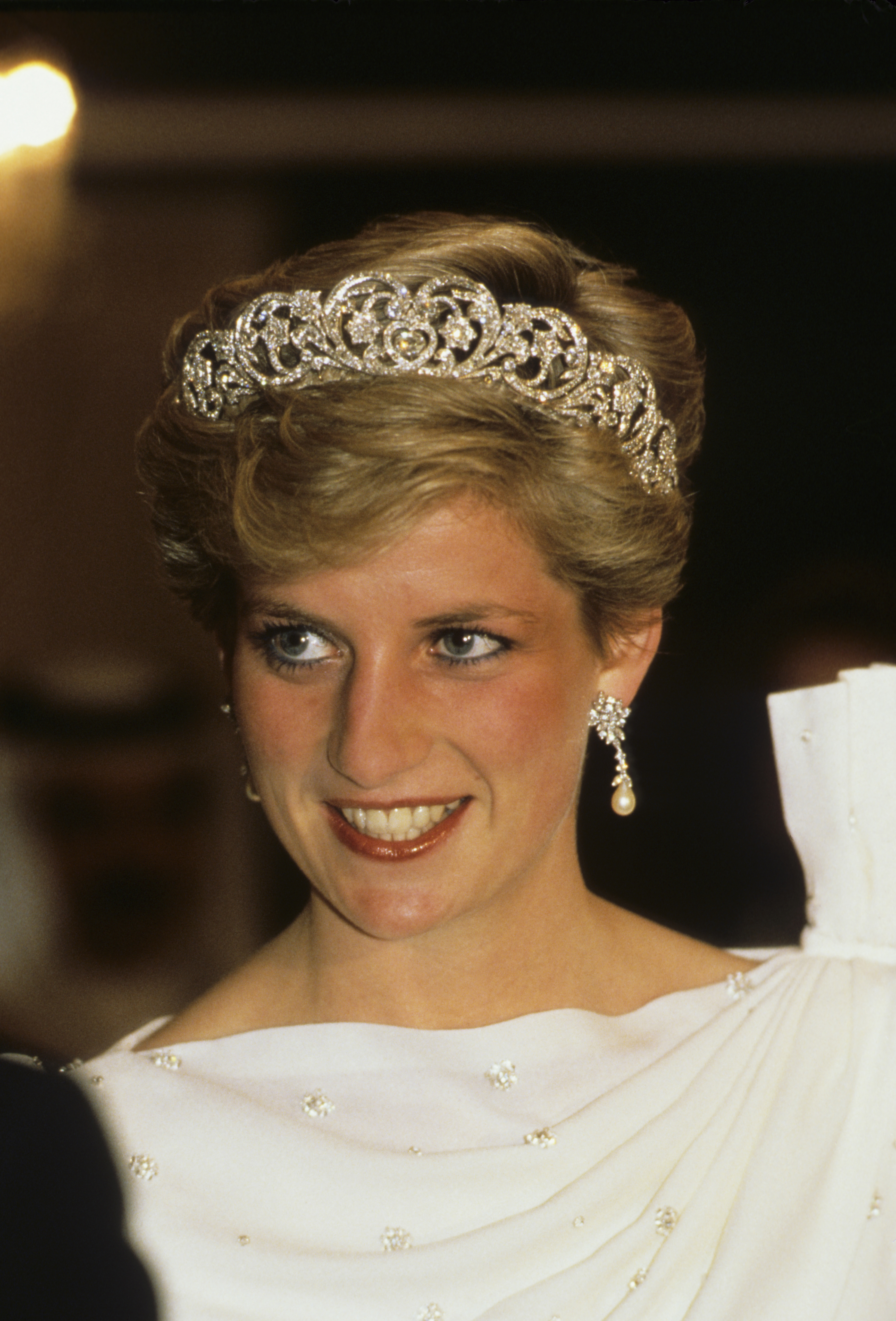 Disturbingly, Diana revealed that Charles had "put his hand on my waistline and said: 'Oh, a bit chubby here, aren't we?' That triggered off something in me."
16. About giving back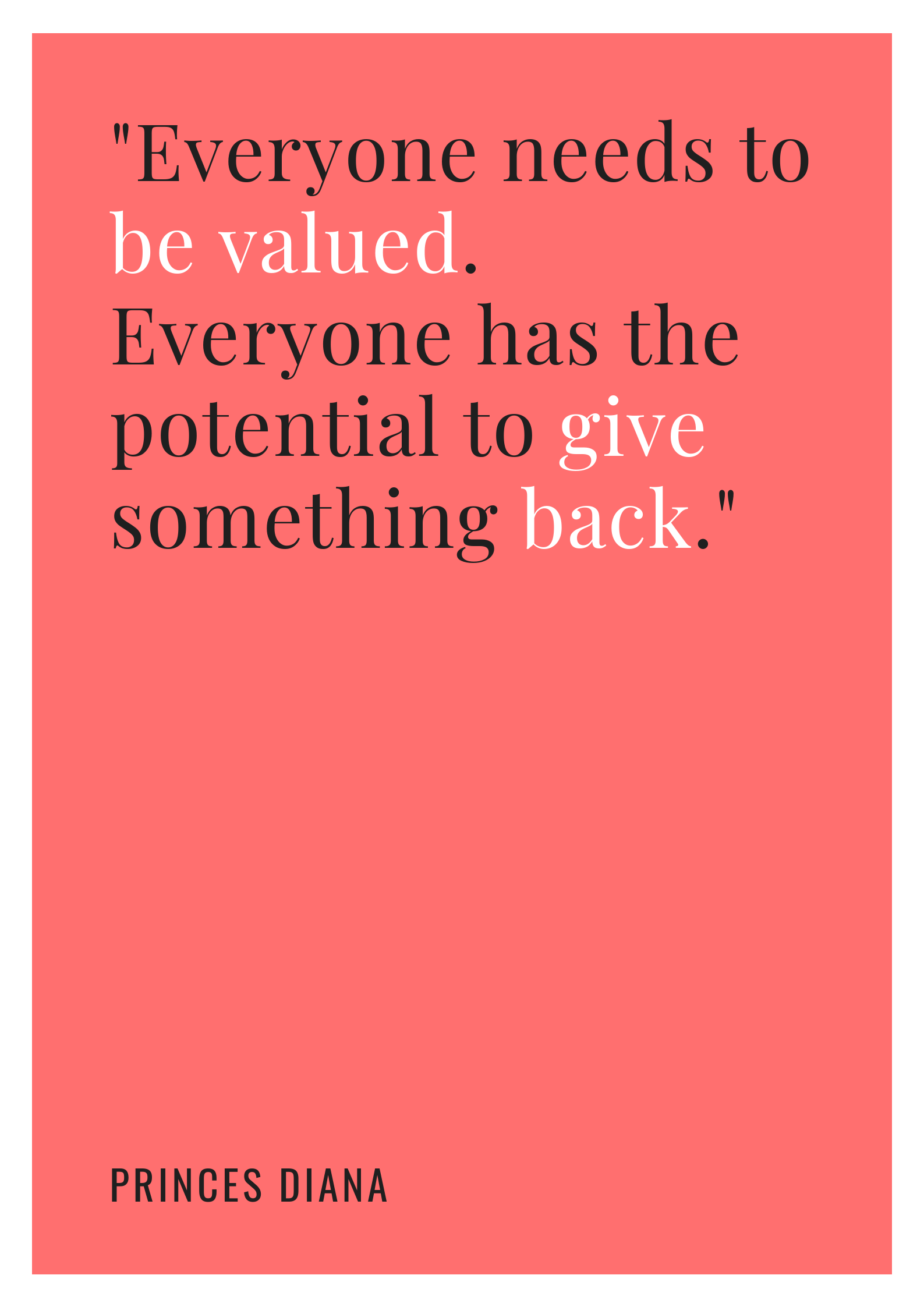 Diana's compassion is simply unmatched. The princess wasn't afraid to stand up for the less fortunate, and support the outcasts of society. The royal demonstrated her belief in the unprivileged through her activism for homeless youth, in a charity called Centrepoint.
Despite their vulnerable position, the princess would often say, "We, as a part of society, must ensure that young people – who are our future – are given the chance they deserve."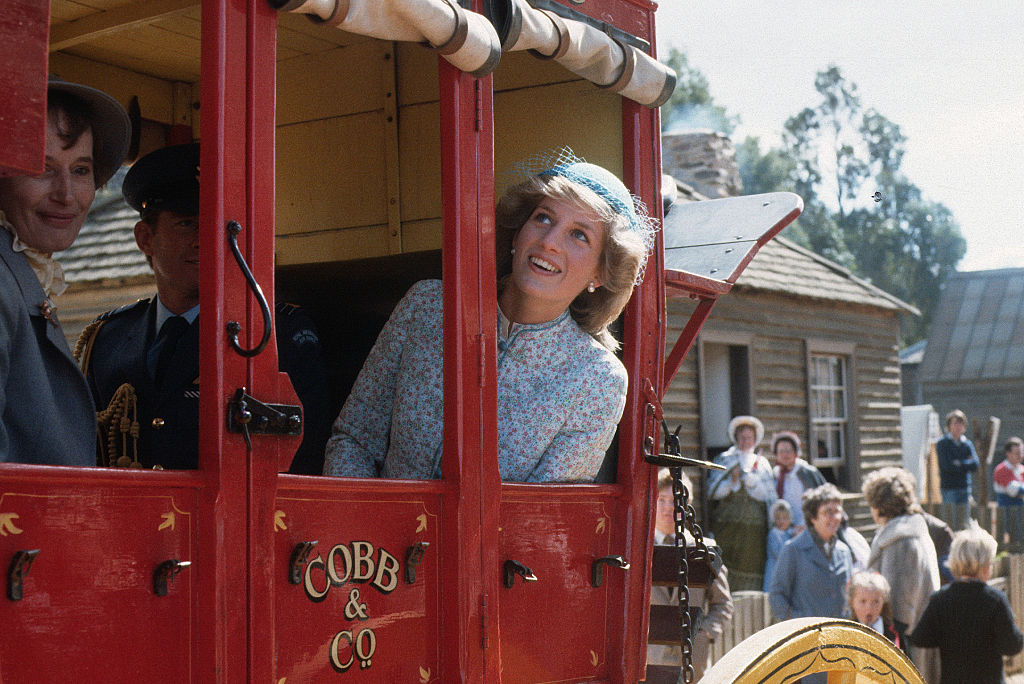 15. About the impact on people's life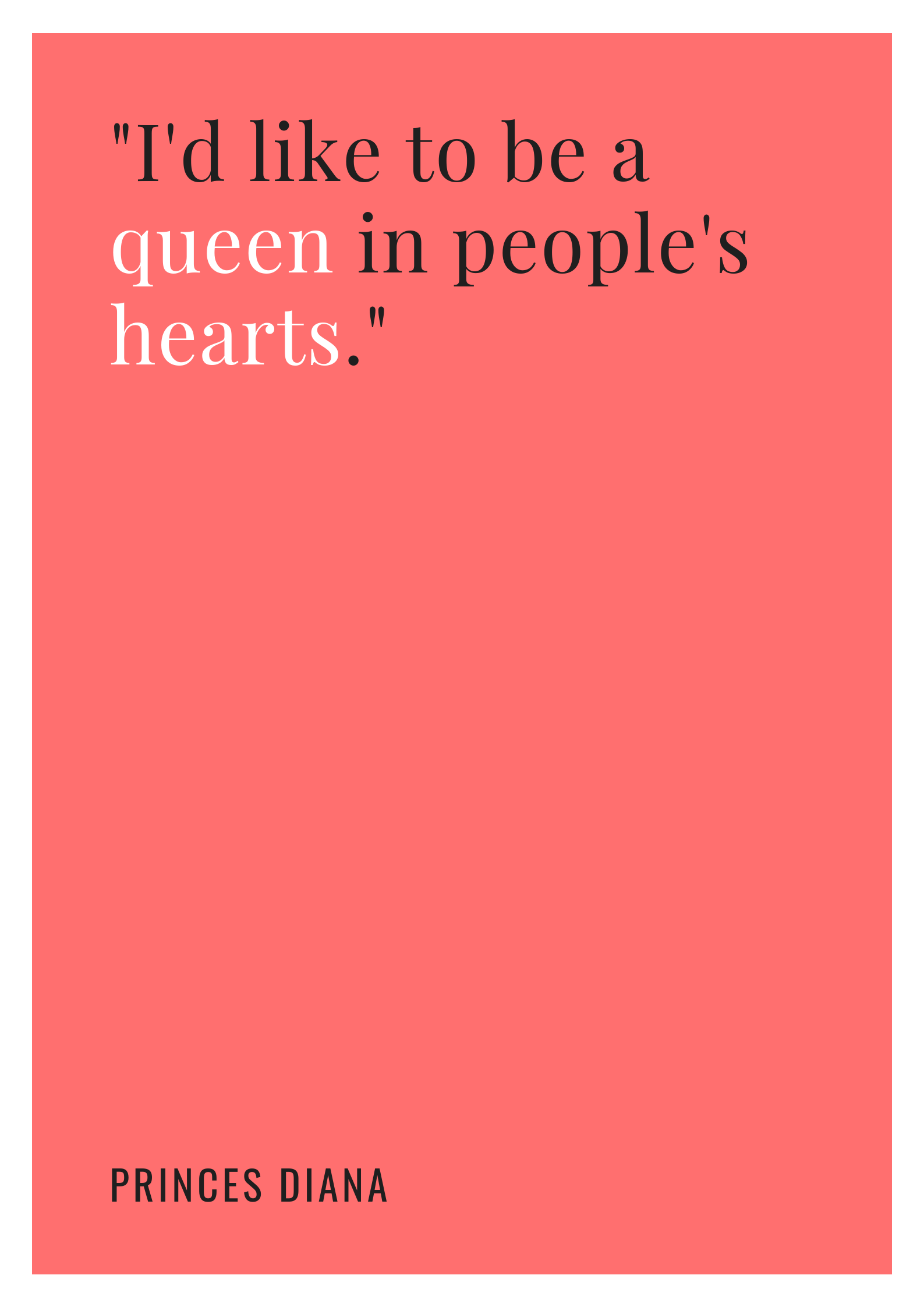 The princess confessed in her 1995 interview with Martin Bashir that she doesn't see herself becoming queen. Instead, she infamously quoted that she'd like to be a "queen of people's heart" instead. Diana also believed that the royal family wouldn't be keen on the princess becoming queen since she "leads from the heart and not the head."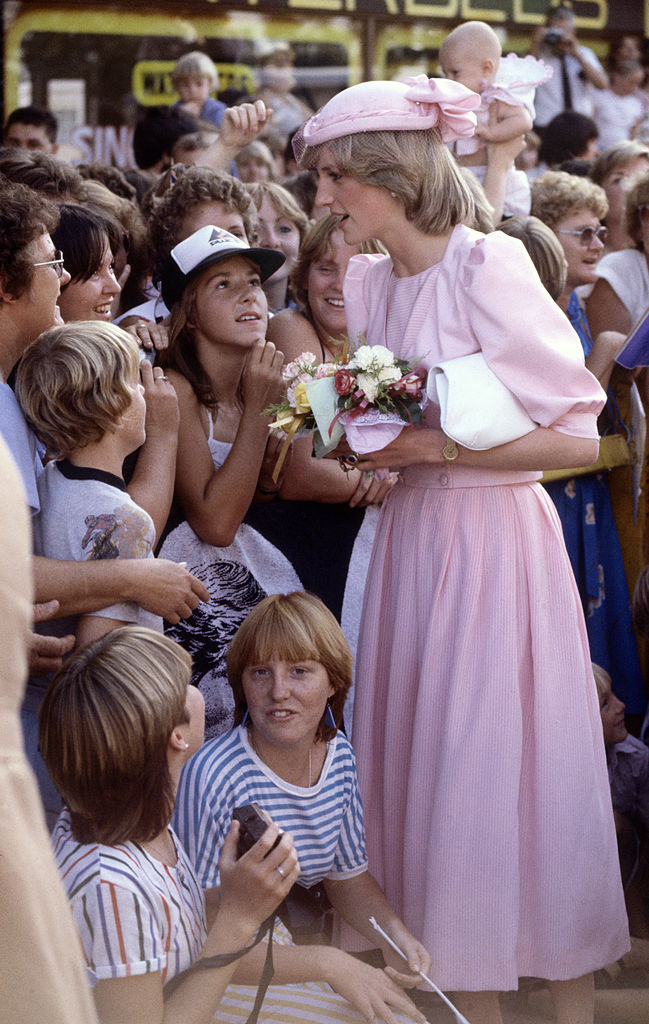 14. About the main problem of the modern world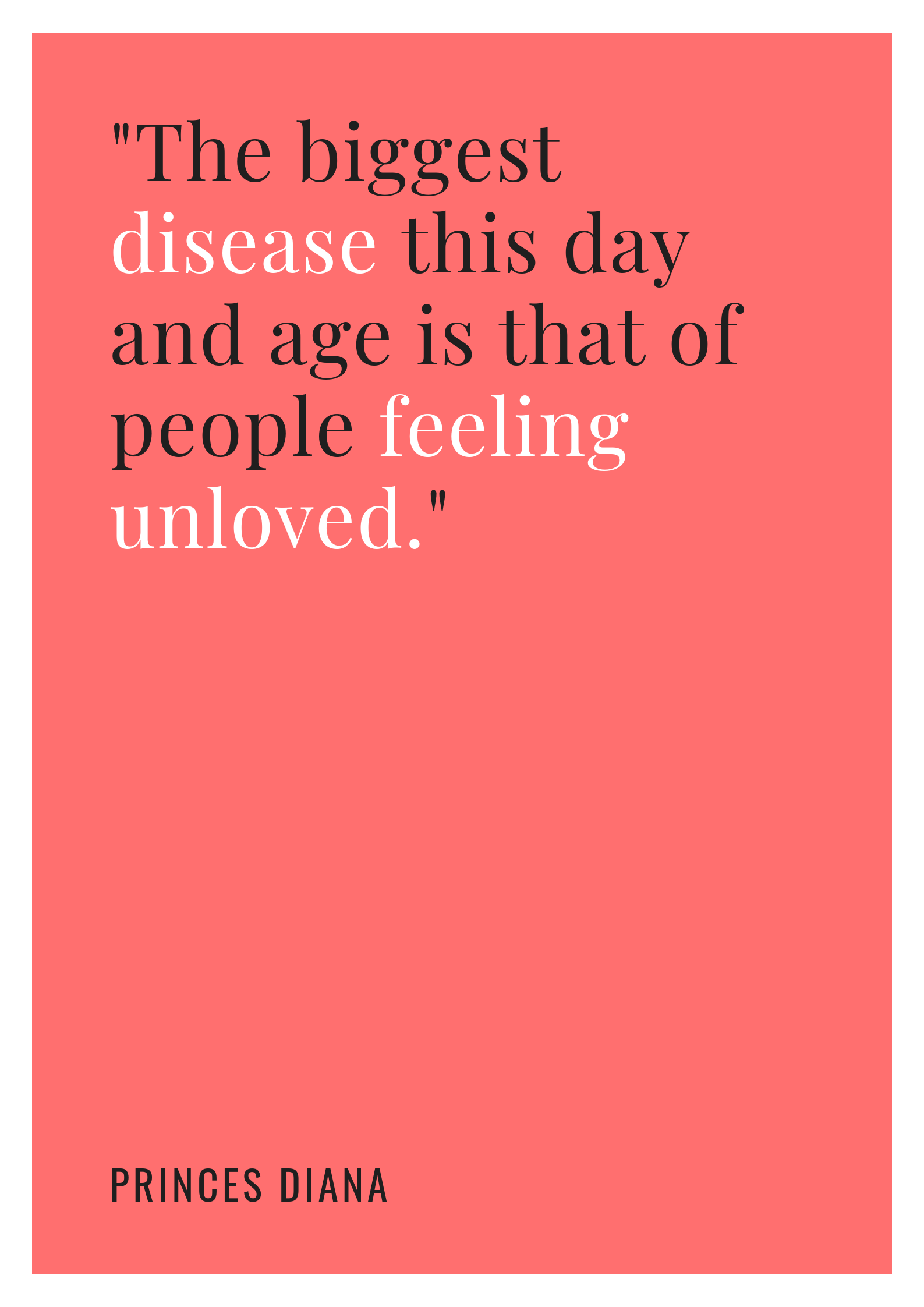 And the princess was, unfortunately, a prime example of this 'disease.' Royal protocol always involves practicing discretion, and never commenting on personal issues. However, Diana broke protocol and thought she needed to share her side of the story in the infamous 1995 Panorama interview.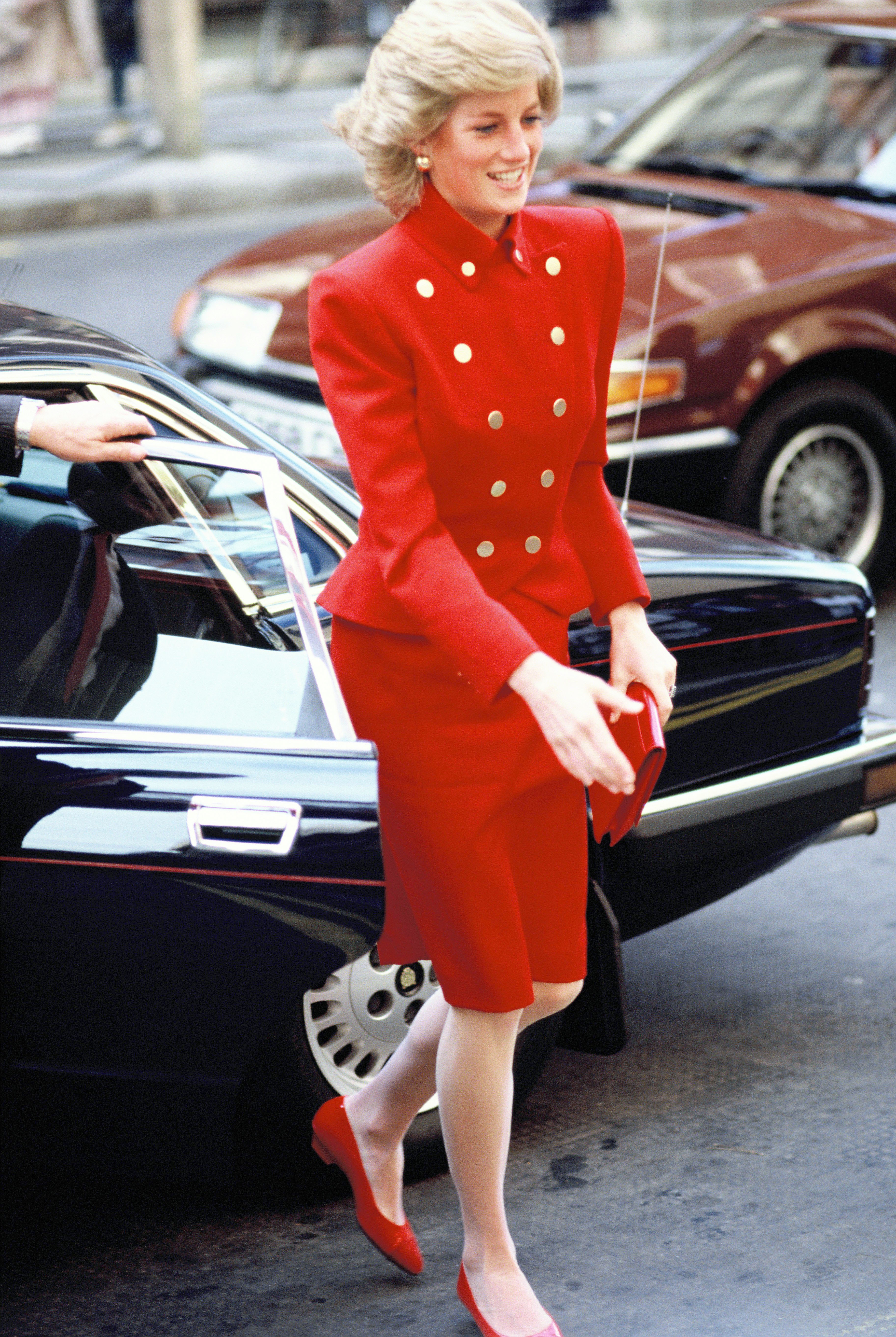 Diana shared just how much her failed marriage to Charles negatively affected her - from his affair and never receiving love from her husband, to its disastrous effect on her mental health, the princess fully opened up and spilled everything that day.
13. About her love to her kids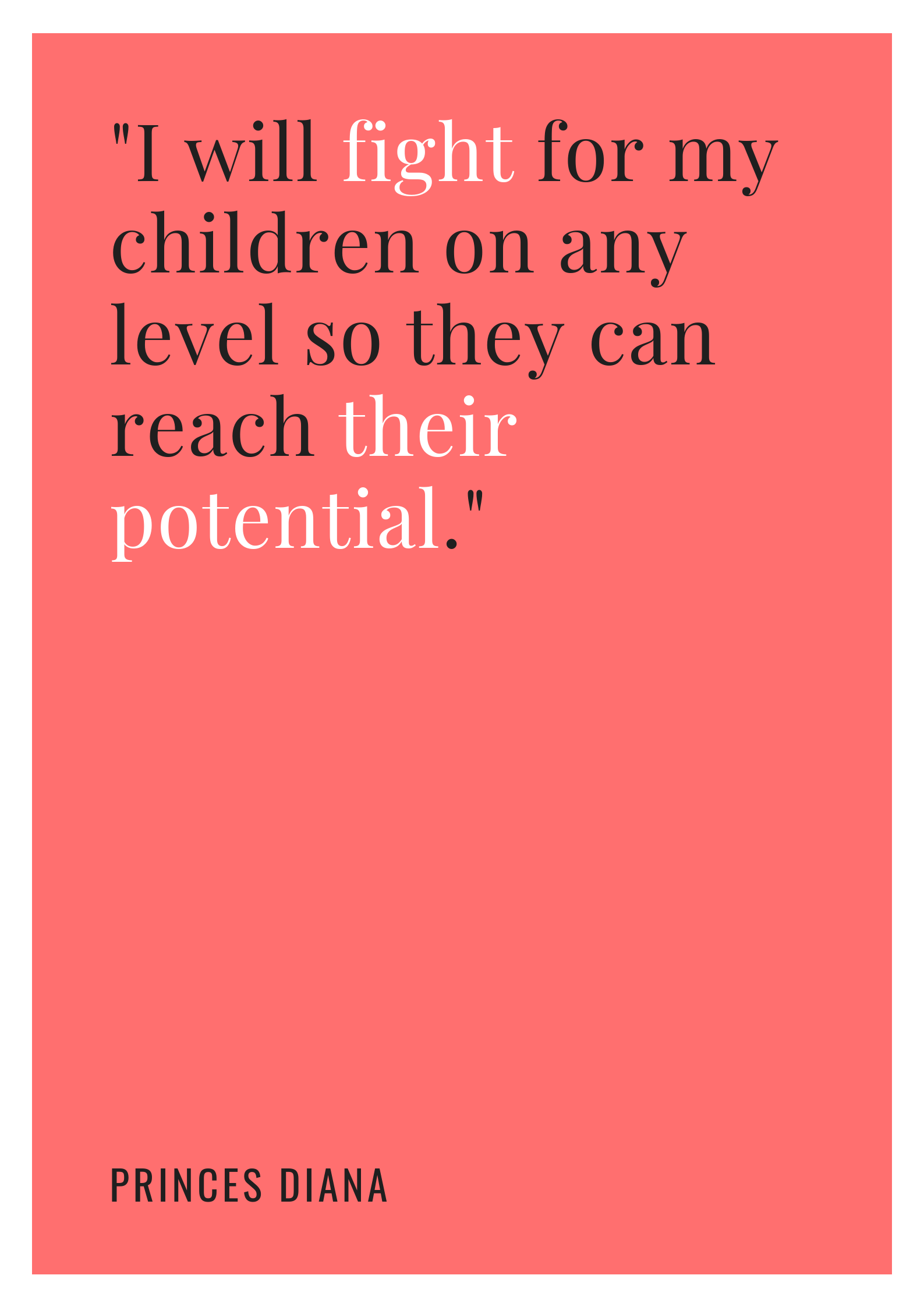 Like we've mentioned previously, Diana broke boundaries when it came to motherhood. Her parenting style, for a royal, was extremely unconventional. Unlike a regular royal mom, the princess was determined to raise her two sons as normally as possible.
She would take them to the cinema and make them wait in line with everyone else, bring them to McDonald's, go to amusement parks, and so forth. Diana made sure that fought for her right to raise her boys with these 'normal' childhood experiences.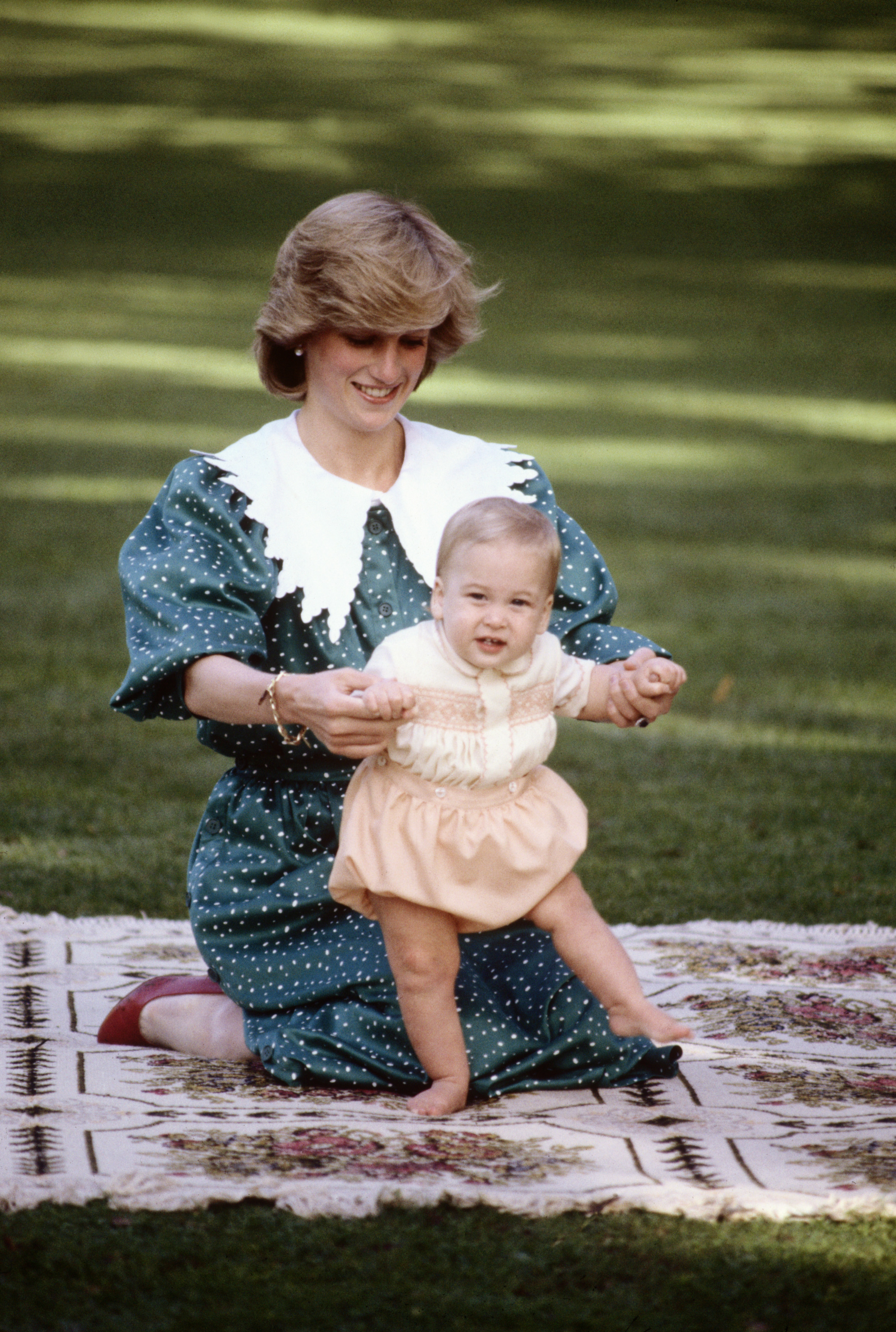 12. About priorities in life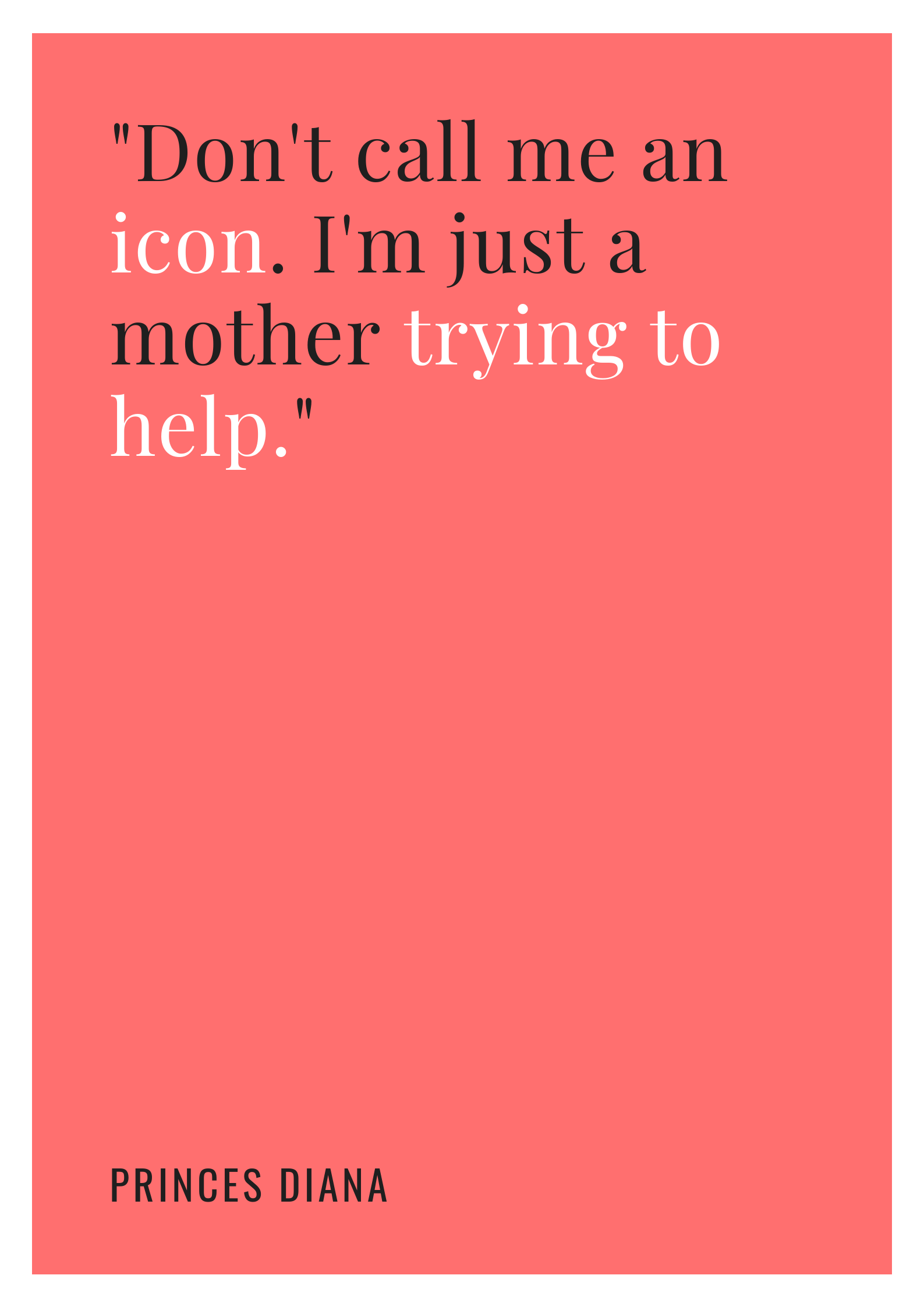 Diana supported over 100 charities during her lifetime. The princess would try to help and give back to the people in any way she could - and she did an outstanding job. Just a few months before passing away, the royal held a Christie's auction with 79 of her most iconic dresses. She ended up raising a whopping $5.76 million for AIDS and breast cancer charities.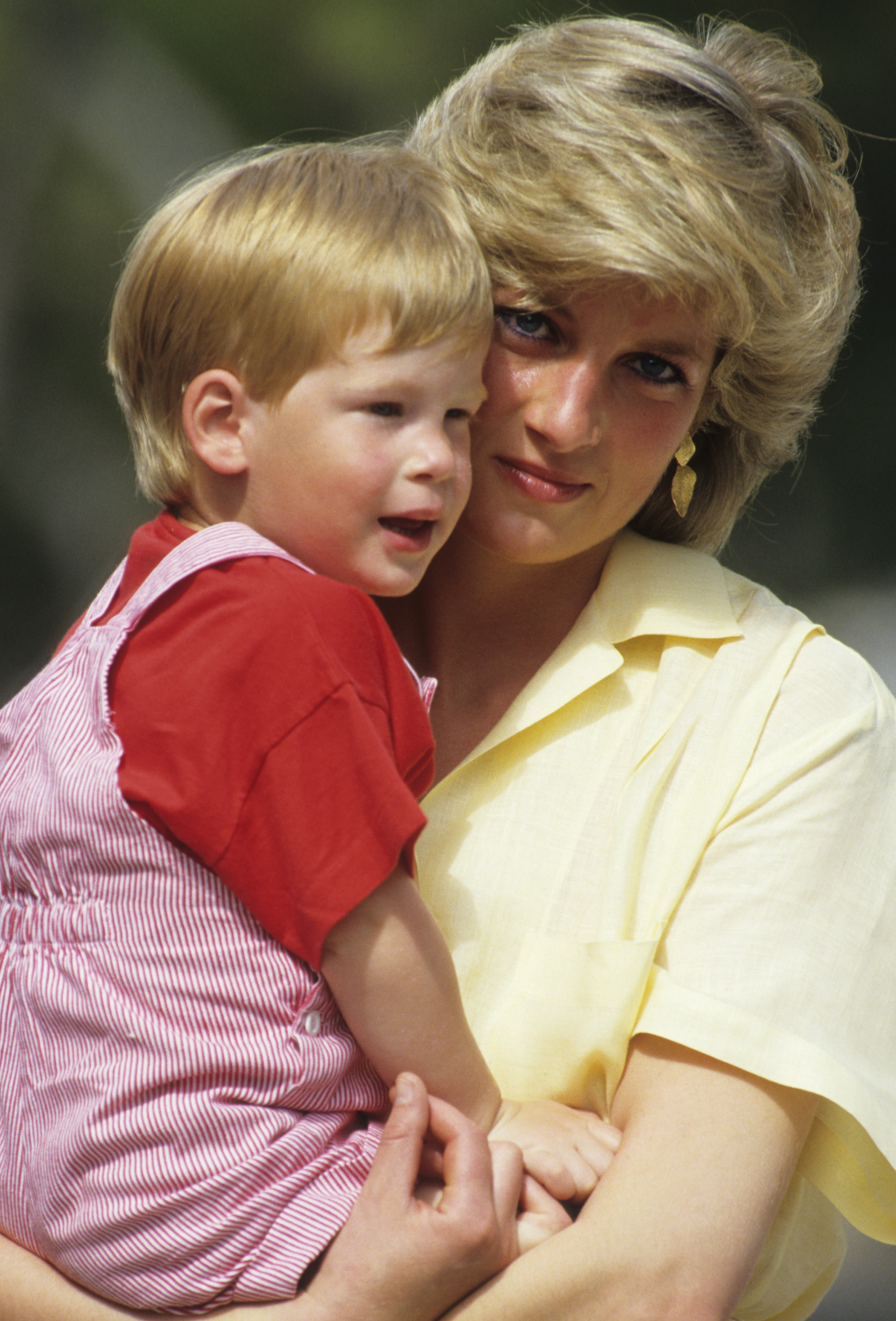 11. About ways to show love and care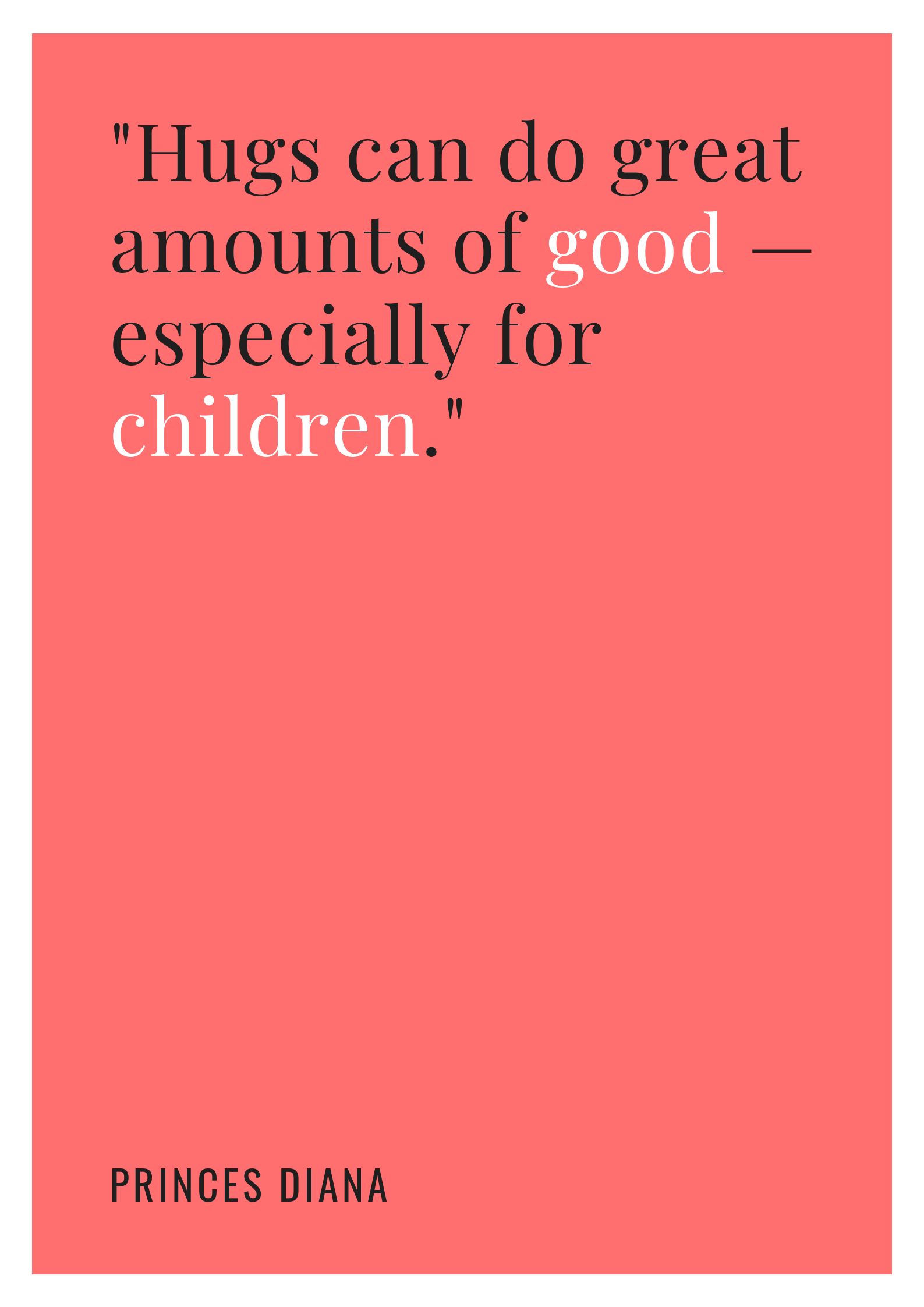 The princess so obviously loved children, and she would go against royal protocol to make hospital visits and cheer up the young patients. Diana knew the importance of providing attention and affection to children that are in need, and she set out to do exactly so.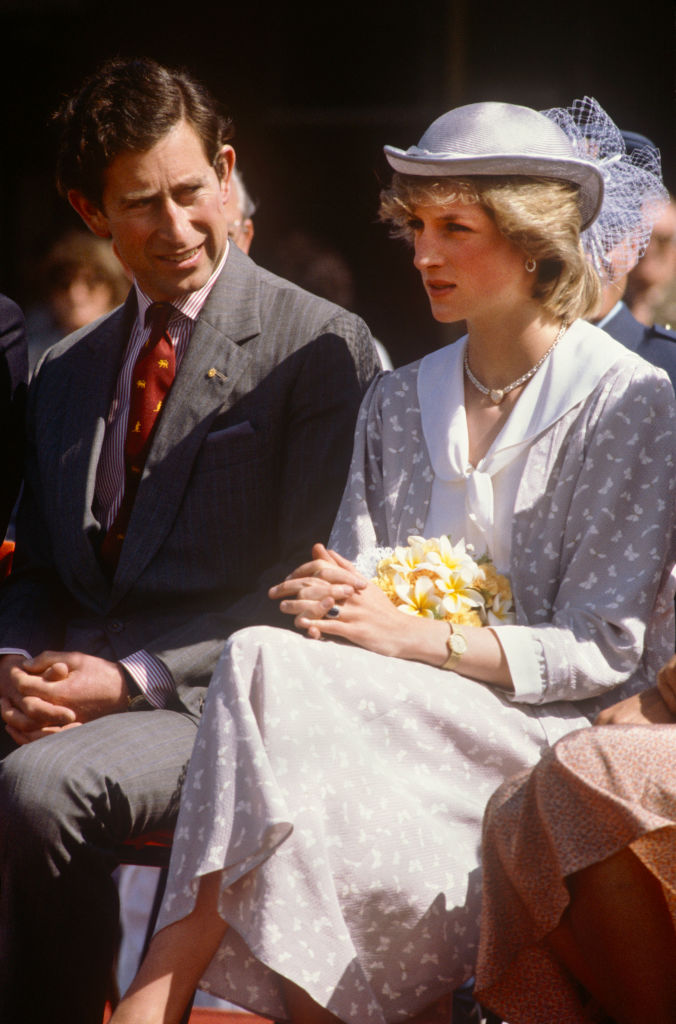 10. About true happiness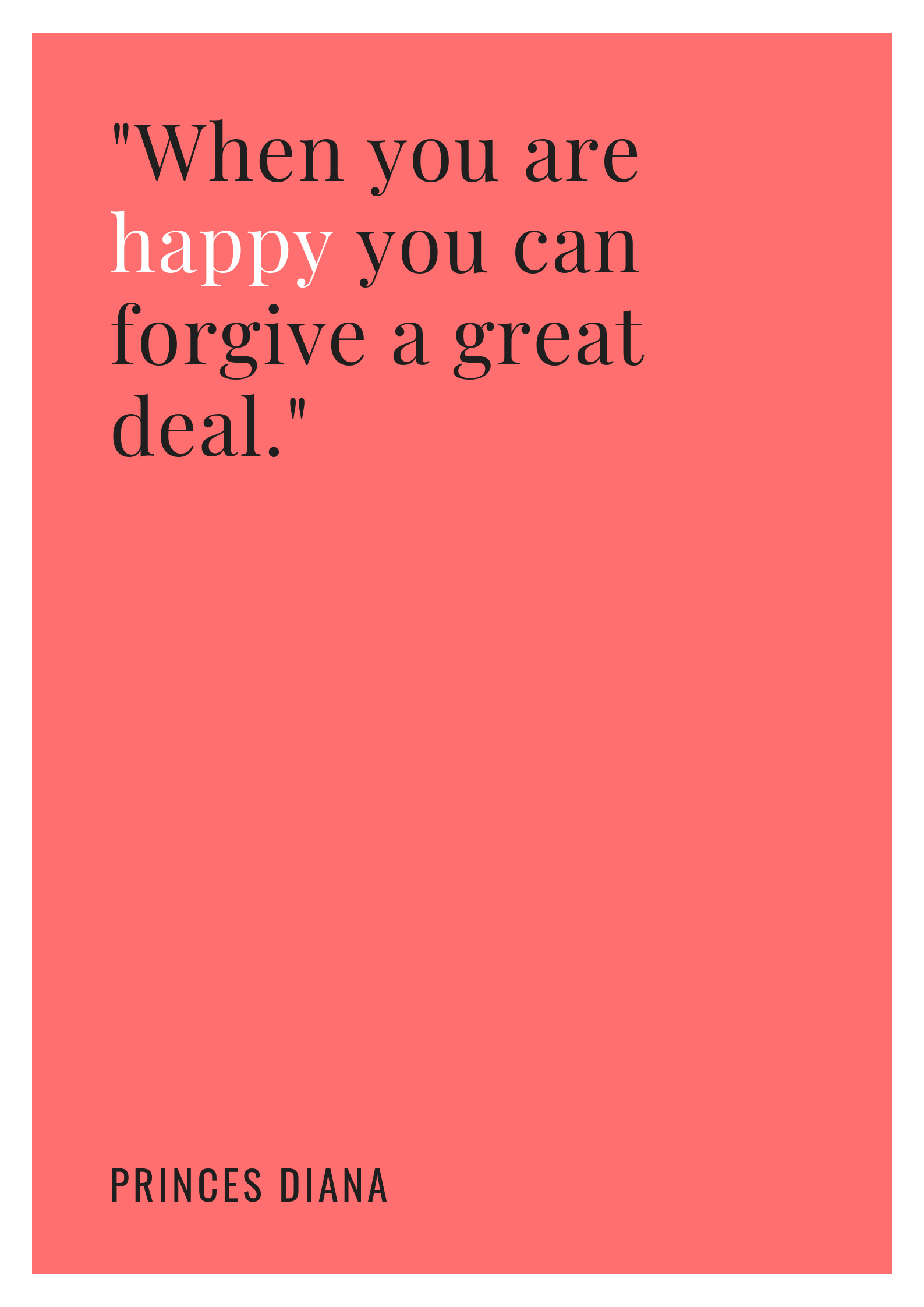 And it seems like this is a revelation the princess was able to come to even after her toxic marriage and disastrous divorce with Prince Charles. Instead of losing herself in hatred, anger, resentment, and jealousy, Diana found her own happiness when everything was over - and was able to truly move on from the past, forgiving and forgetting.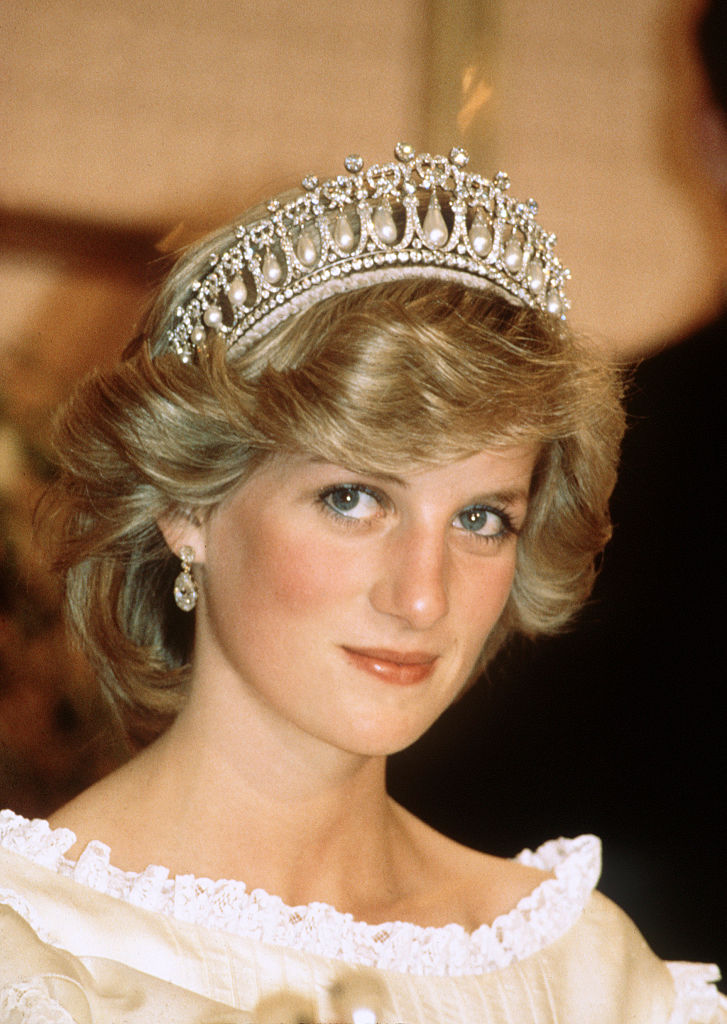 The princess evidently lived through this motto, by simply believing that you cannot help one person if it harms somebody else. Diana made it clear through her actions that everybody deserves a chance, and help when it is needed.
8. About her life mission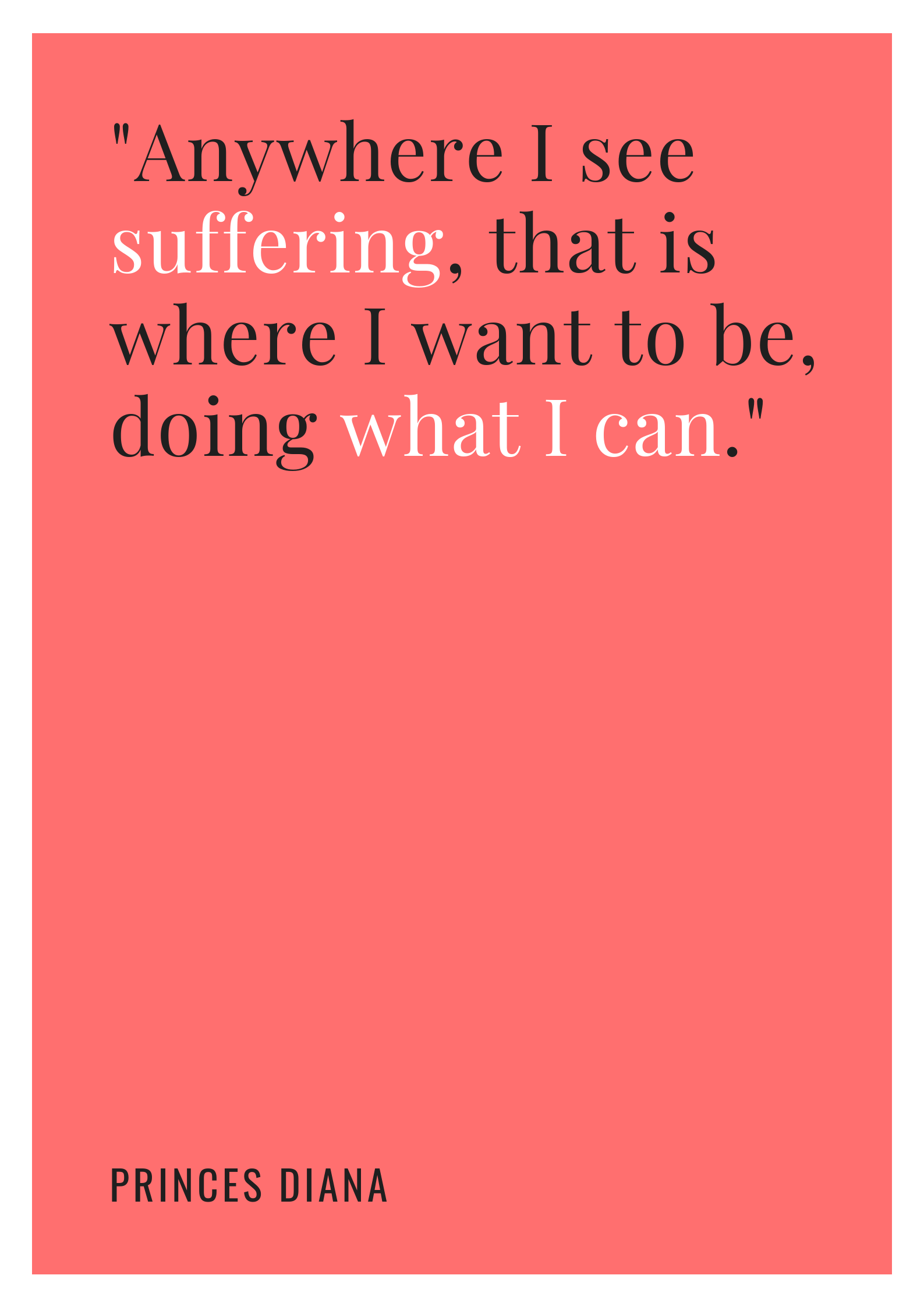 Diana made it her mission to provide aid wherever she could - and one of her most influential moments was becoming a breakthrough activist for HIV awareness. Not afraid of those who are in suffering, the princess made history in 1987, as she shook hands with an HIV patient - gloveless.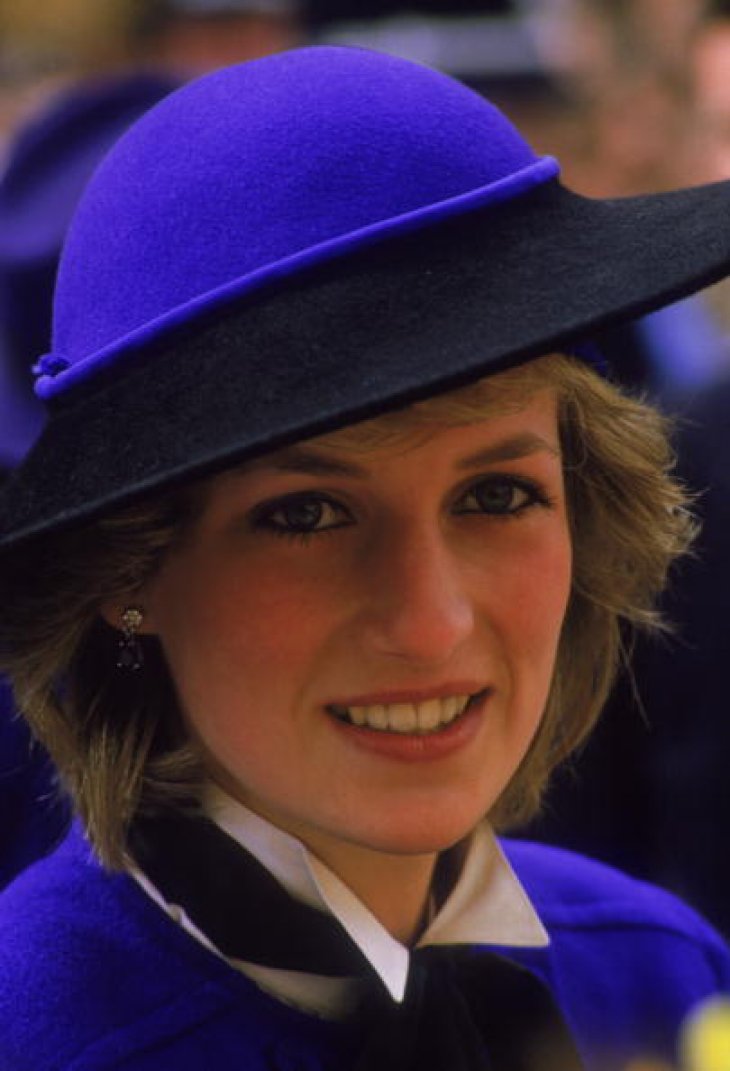 The image played a huge role in spreading the message of HIV awareness and educating the public on their perception of the illness. During that day, Diana opened the first HIV/Aids unit in the UK at the London Middlesex Hospital.
7. About priorities in life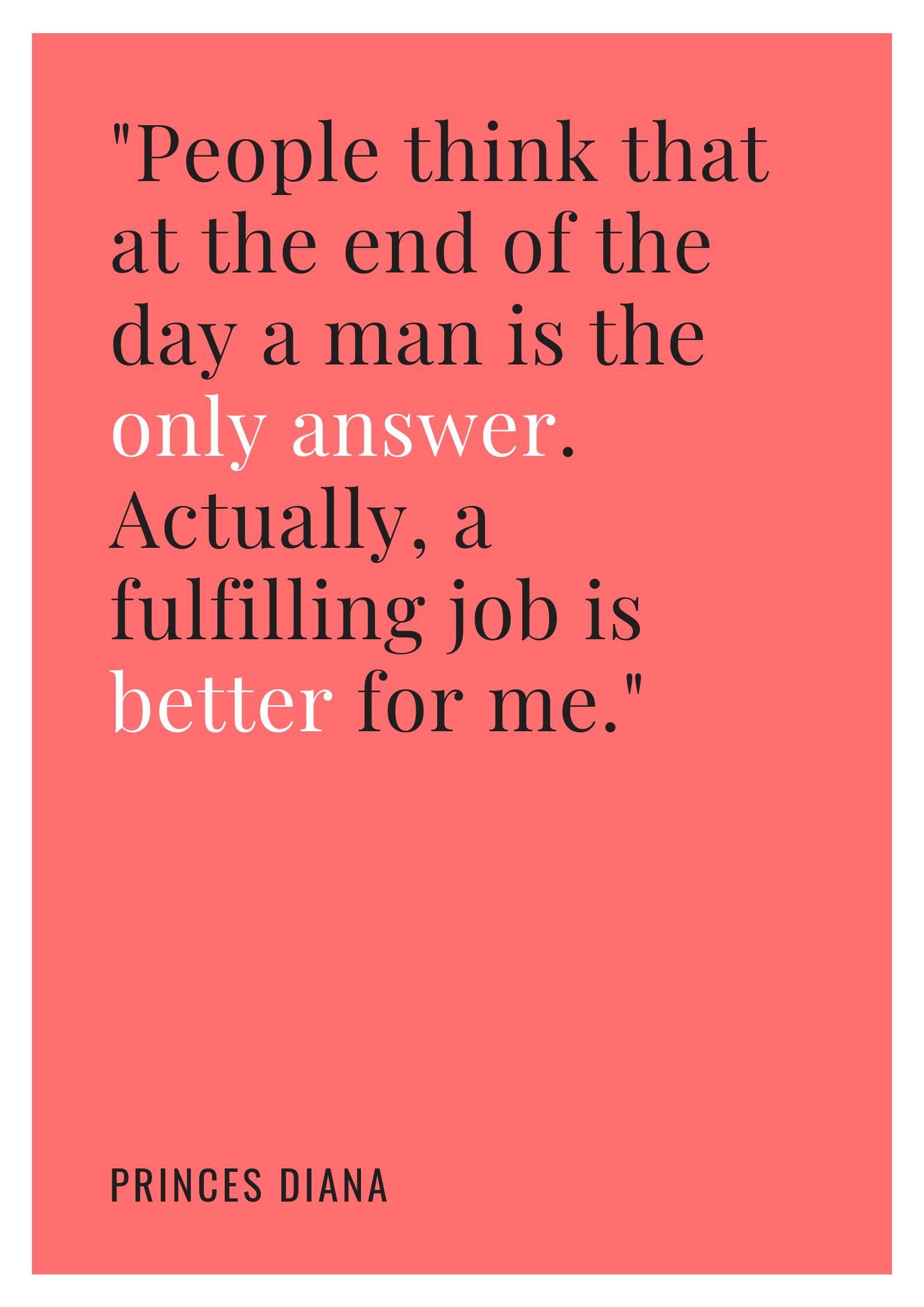 Although divorce and heartbreak are both devastating things to go through, the princess managed to bounce back with incredible strength. Diana made it clear that she doesn't need a husband to make her happy - she was doing just fine on her own.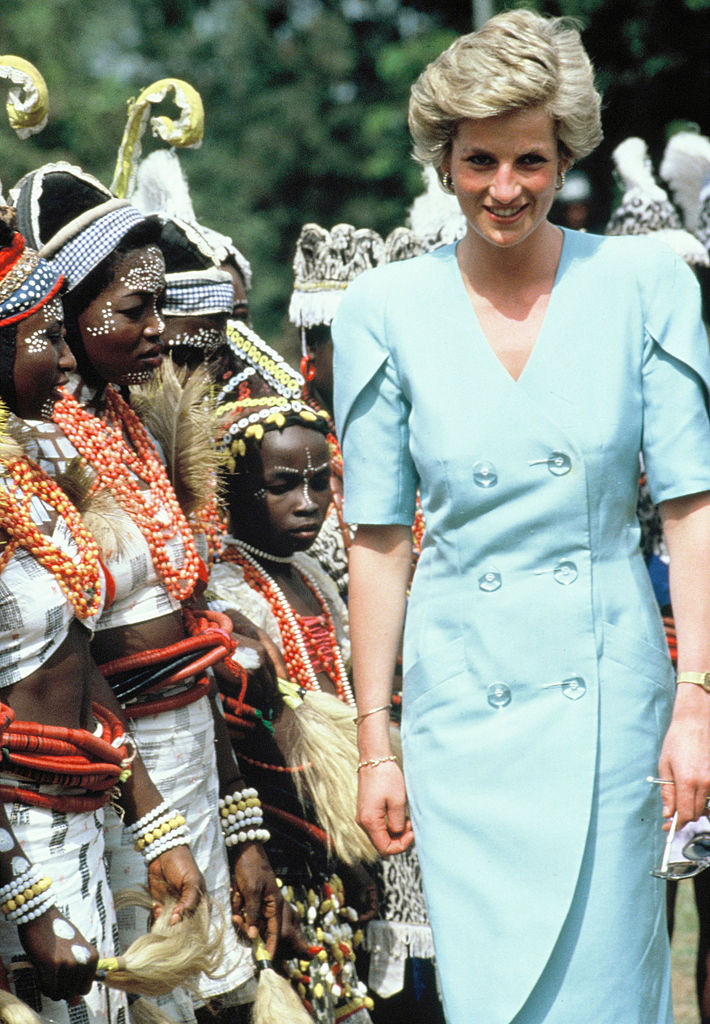 In fact, after her divorce to Charles, the princess moved on and fully immersed herself in her charity work, creating an astonishing amount of change and progress.
6. About life purpose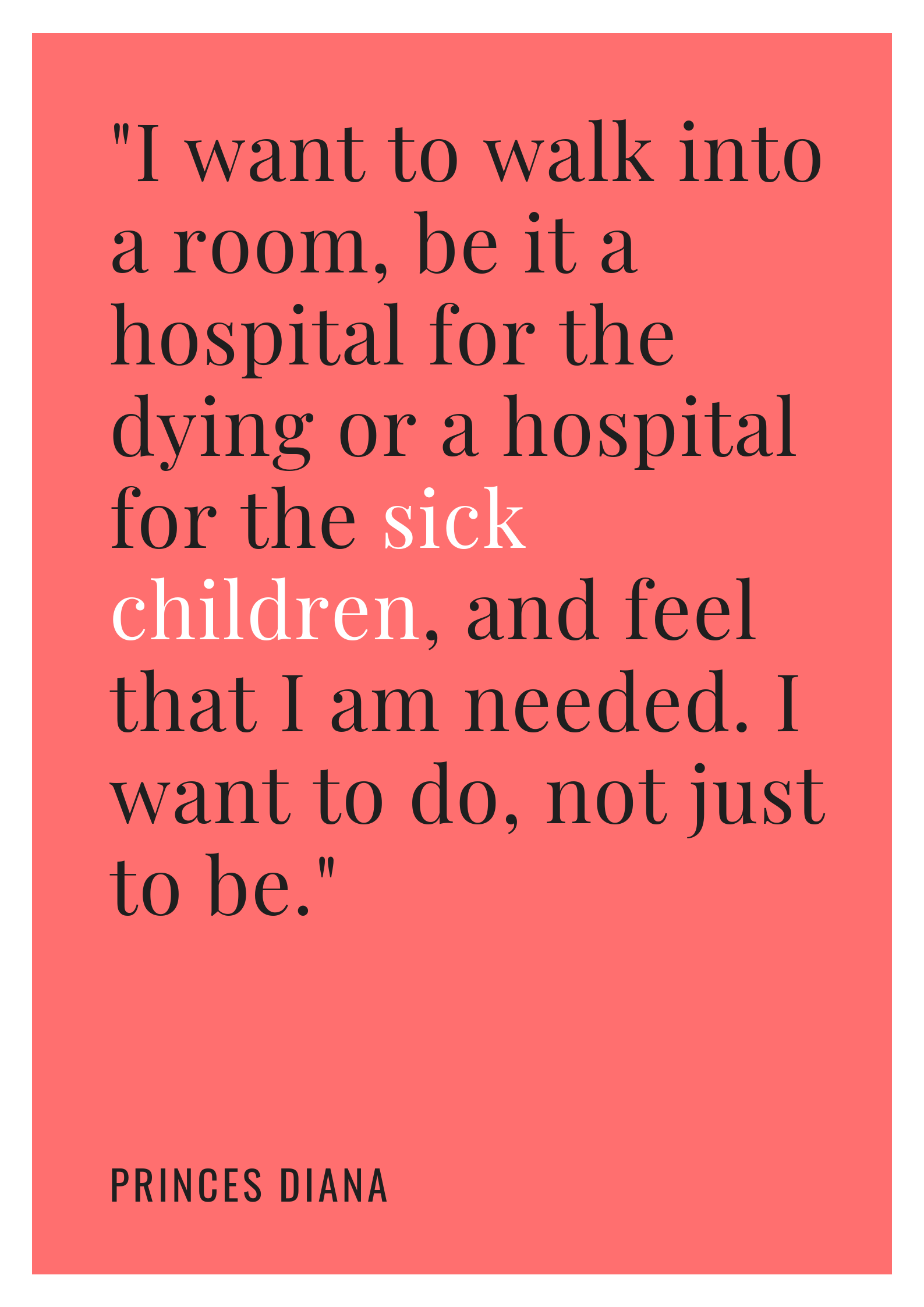 The princess didn't care for her royal title or position when it came to providing comfort to the needy. The royal would regularly make trips to hospitals, reaching out to cancer patients and providing them with the support and comfort they needed.
The royal knew that the sick and the dying needed that closeness more than anything - and Diana was more than happy to provide them with it.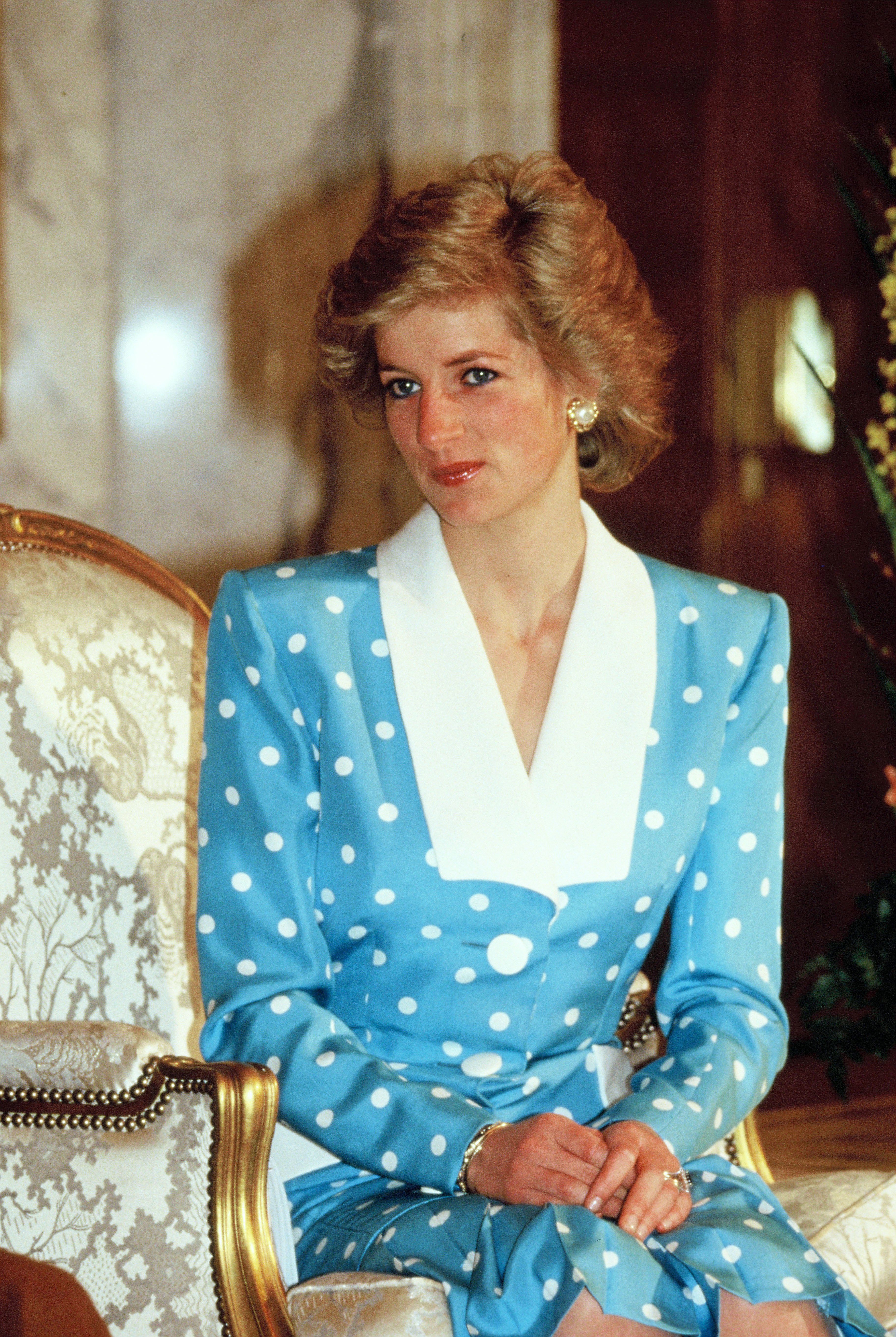 5. About love to people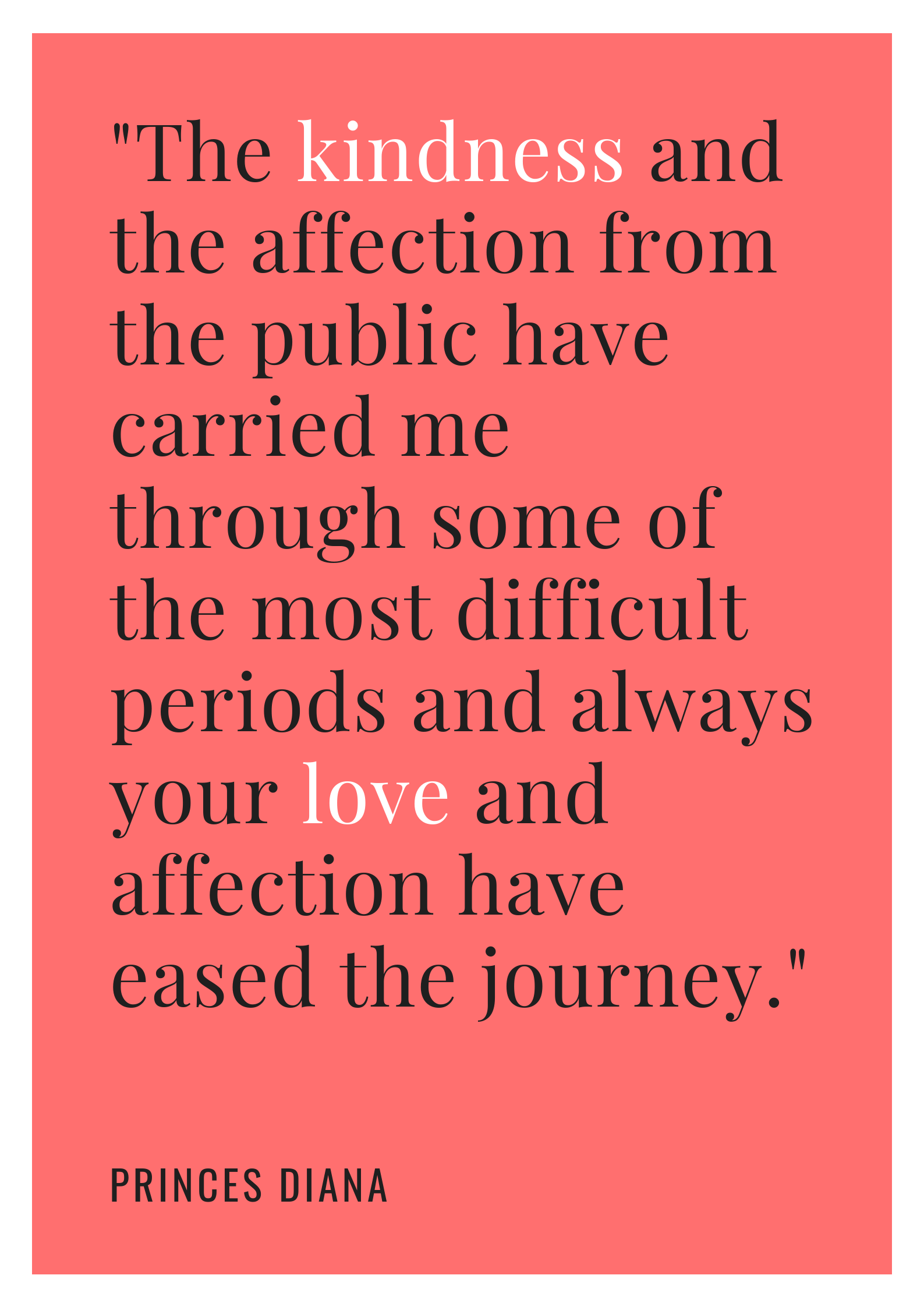 The public fell in love with Princess Diana for the way she was able to bond with commoners, as well as her relatability. Diana had a special talent in being able to make people feel like she truly cared about them and what they had to say.
And despite growing up in a privileged family, and eventually becoming a royal, the princess made herself extremely relatable to the people, as she opened up about her struggles with marriage, her health, and other things that regular members of society struggled with too.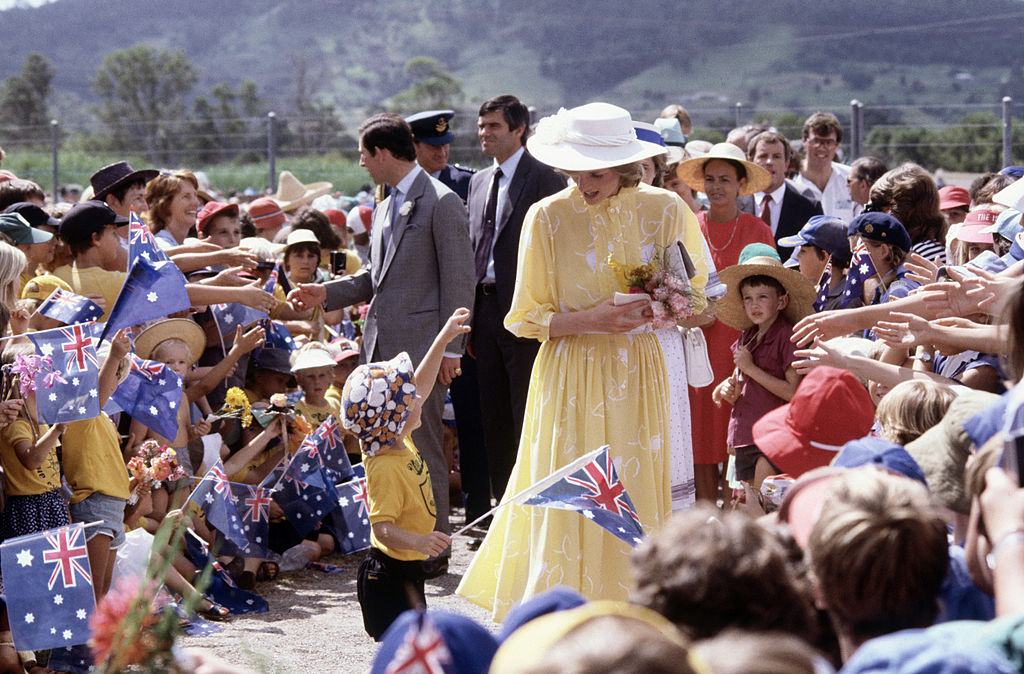 4.  Her self-perception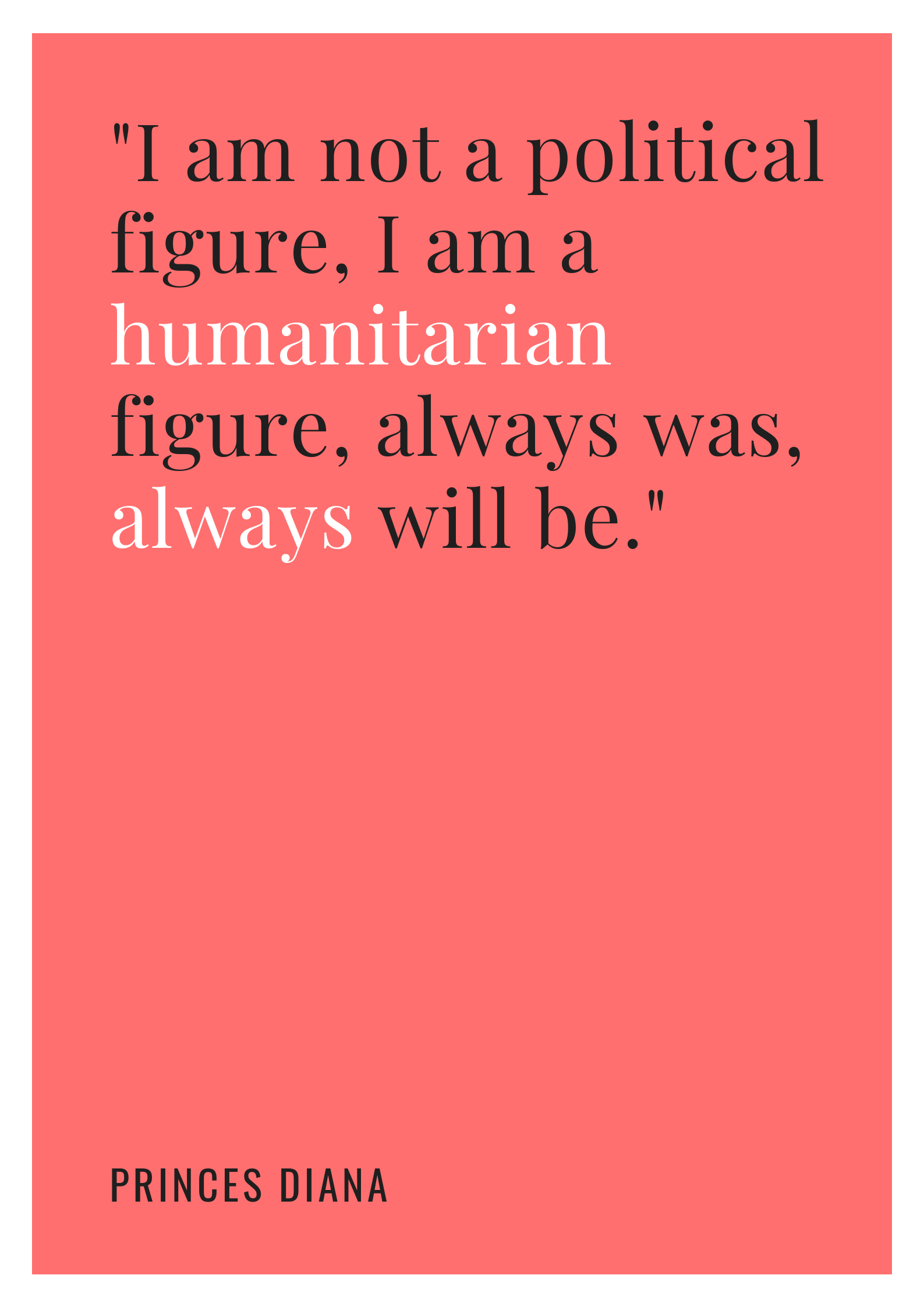 Princess Diana's sincerity and genuine interest in other people is undeniable. The princess didn't care for publicity - she instead used it for a good cause and brought awareness to numerous world issues through all the attention she was receiving. Her charitable actions and her passion for helping people was never riven by publicity - a trait she managed to pass down to both William and Harry.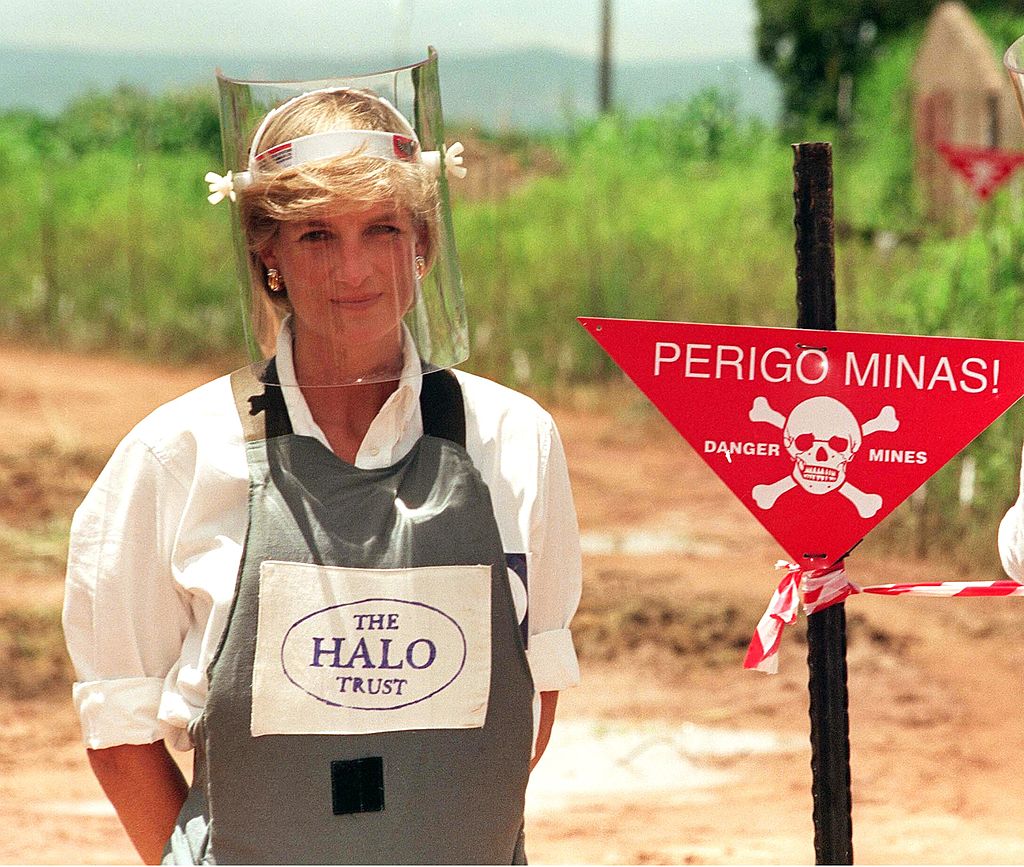 This was even more evident when the princess put her life in danger, through her Anti-Landmine Movement. Diana walked through a field where dangerous landmines could have been set, bringing the entire world's attention to the issue.
3. About necessity to help people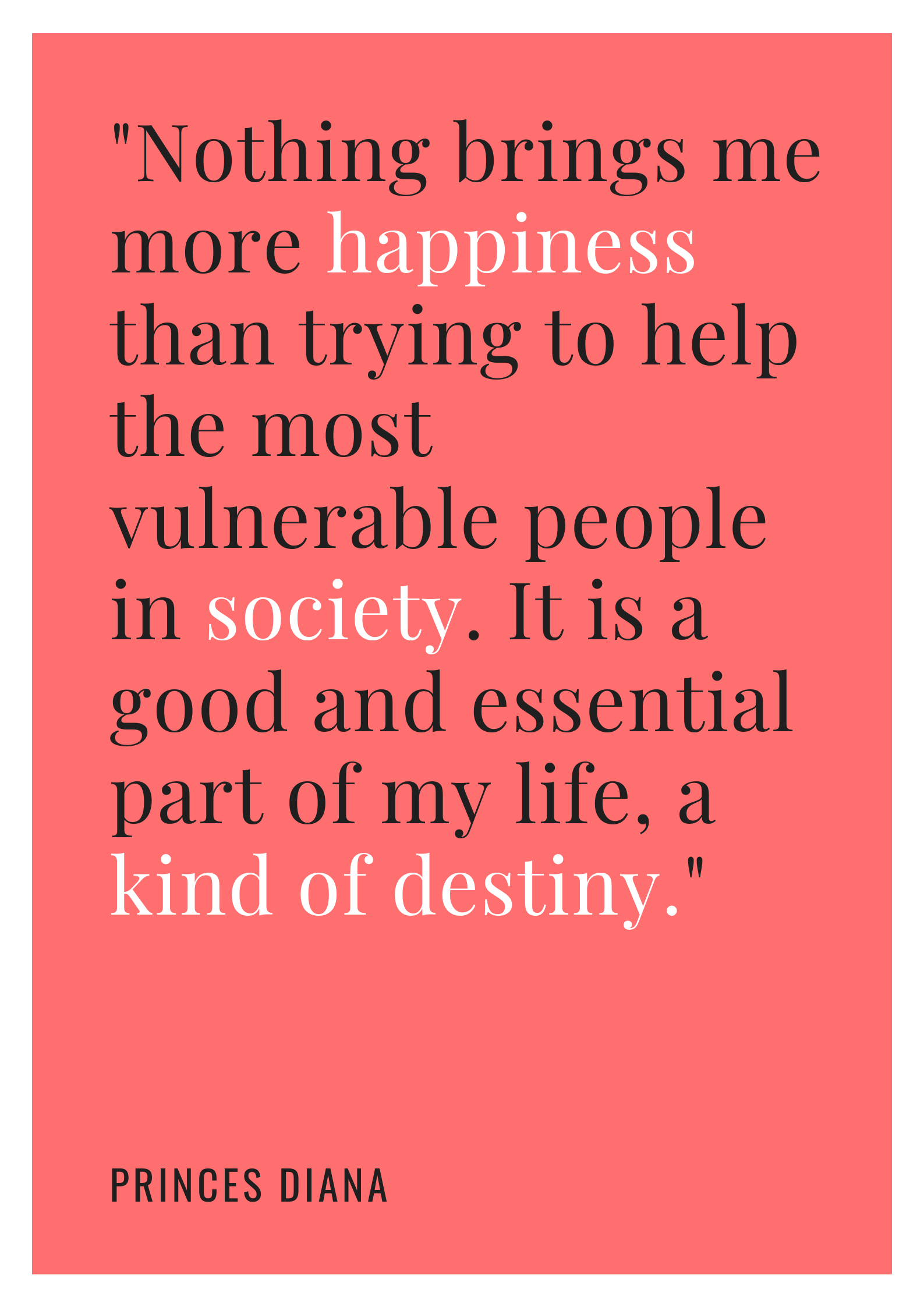 Mother Teresa and Princess Diana had a very special, personal bond with each other that was created through the shared compassion of the sick and disadvantaged.
These two remarkable women met with each other a number of times before Diana had passed away, discussing their visions for the betterment of humanity.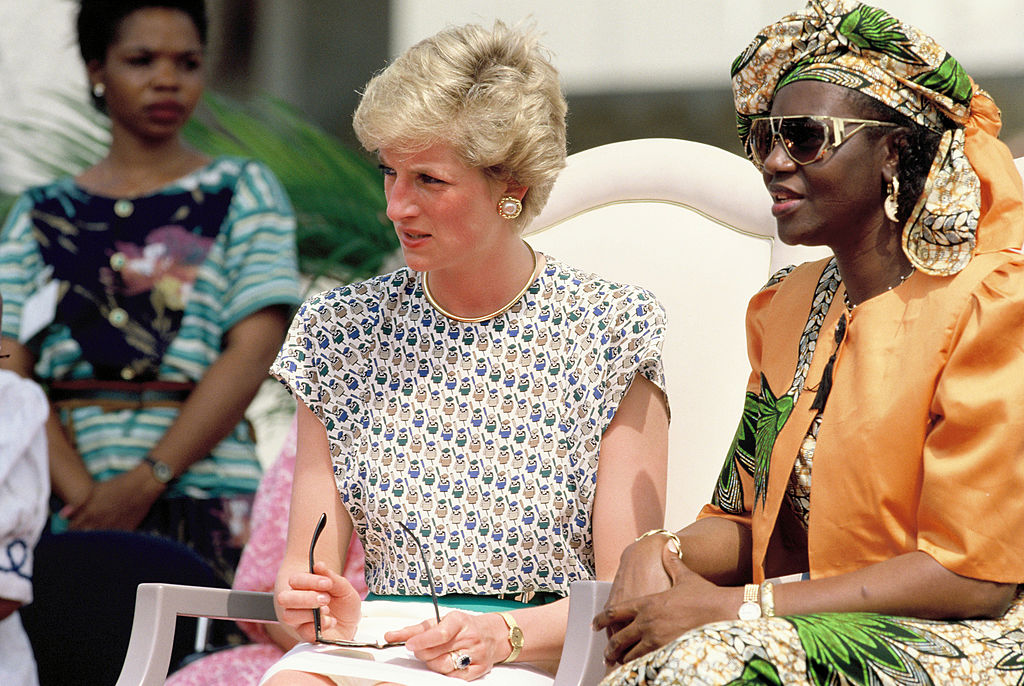 2. About bringing  up her kids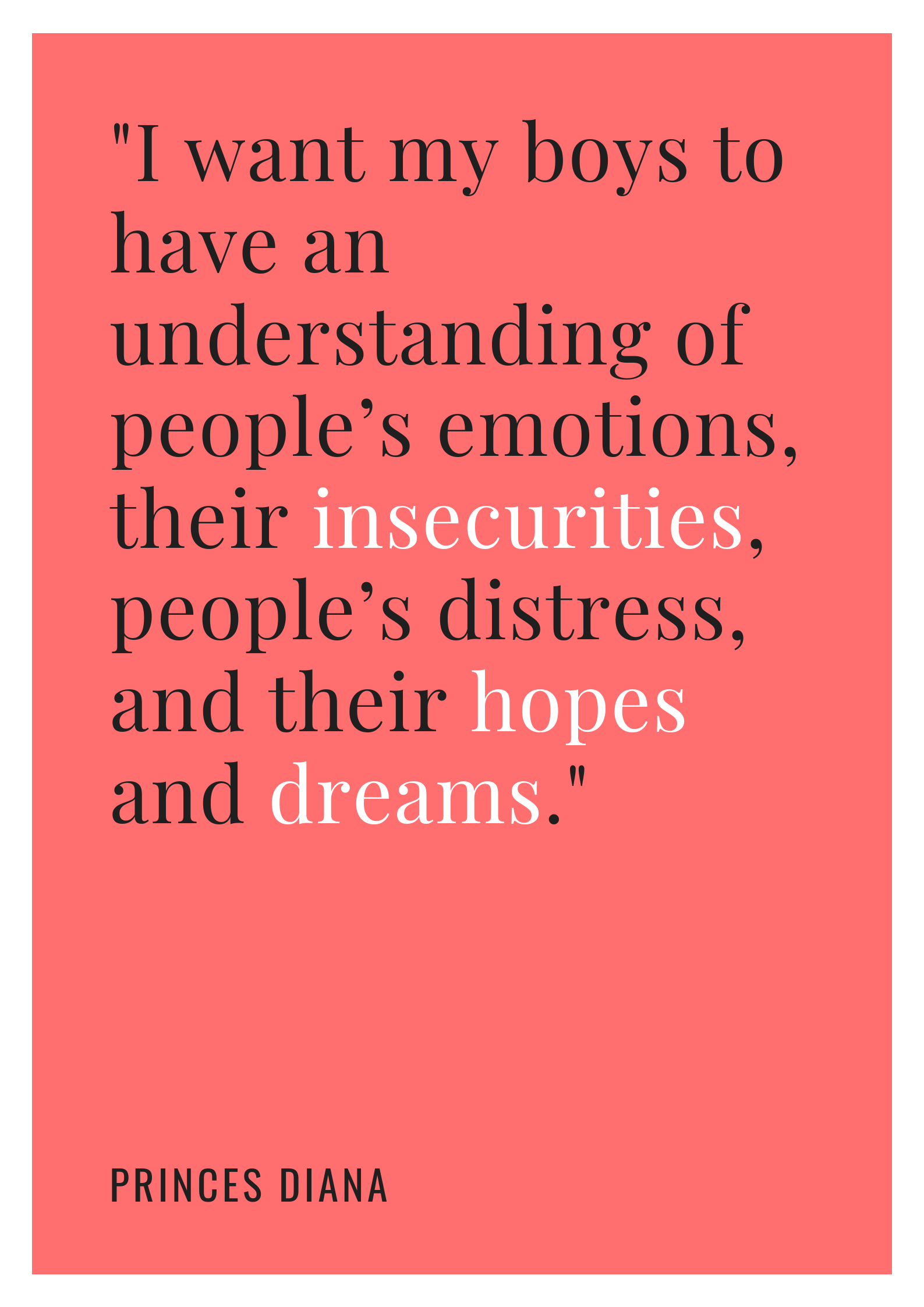 Once William and Harry grew older, Diana made sure to take their sons along with her to hospitals and homeless shelters. The princess did so in order to  "introduce them to the work she had found so fulfilling in her own public life — and that would be their destiny."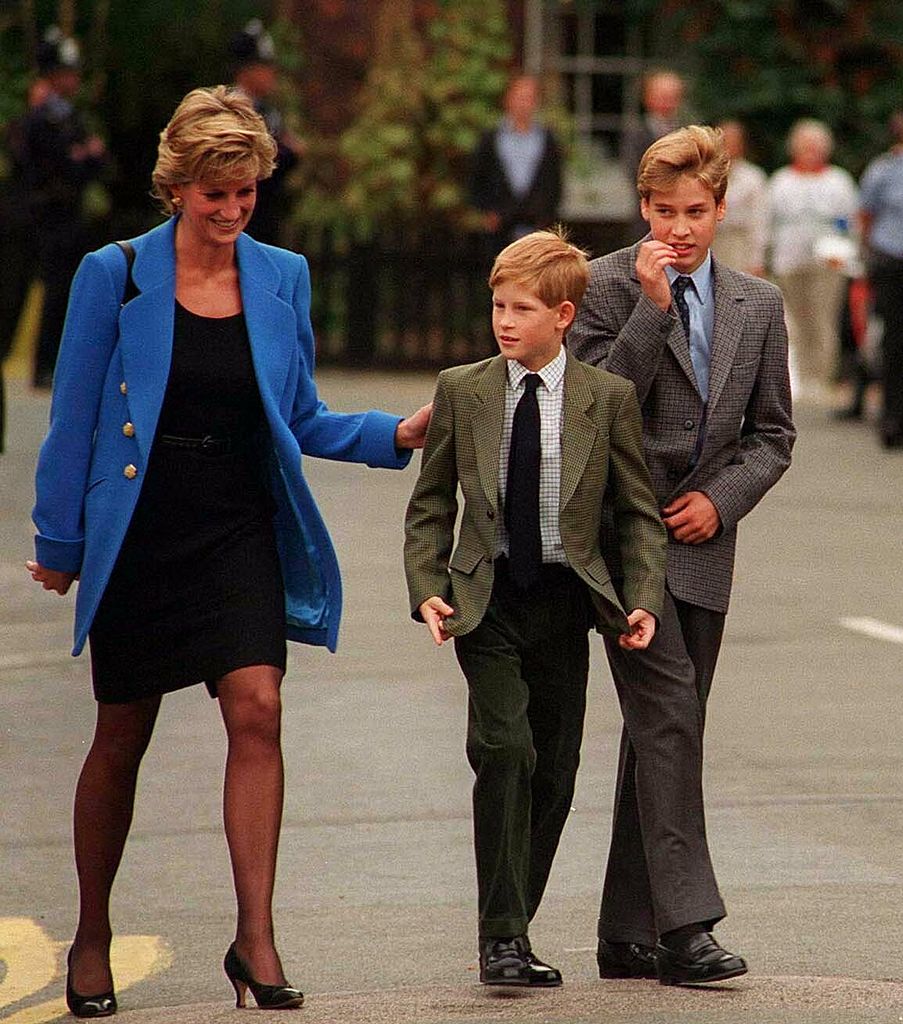 Prince William said of this experience, "She very much wanted to get us to see the rawness of real life. And I can't thank her enough for that. "She didn't want praise for it. She did it because she cared. She wanted to give so much love and give so much care to people who really needed it."
1. How she wanted people to perceive her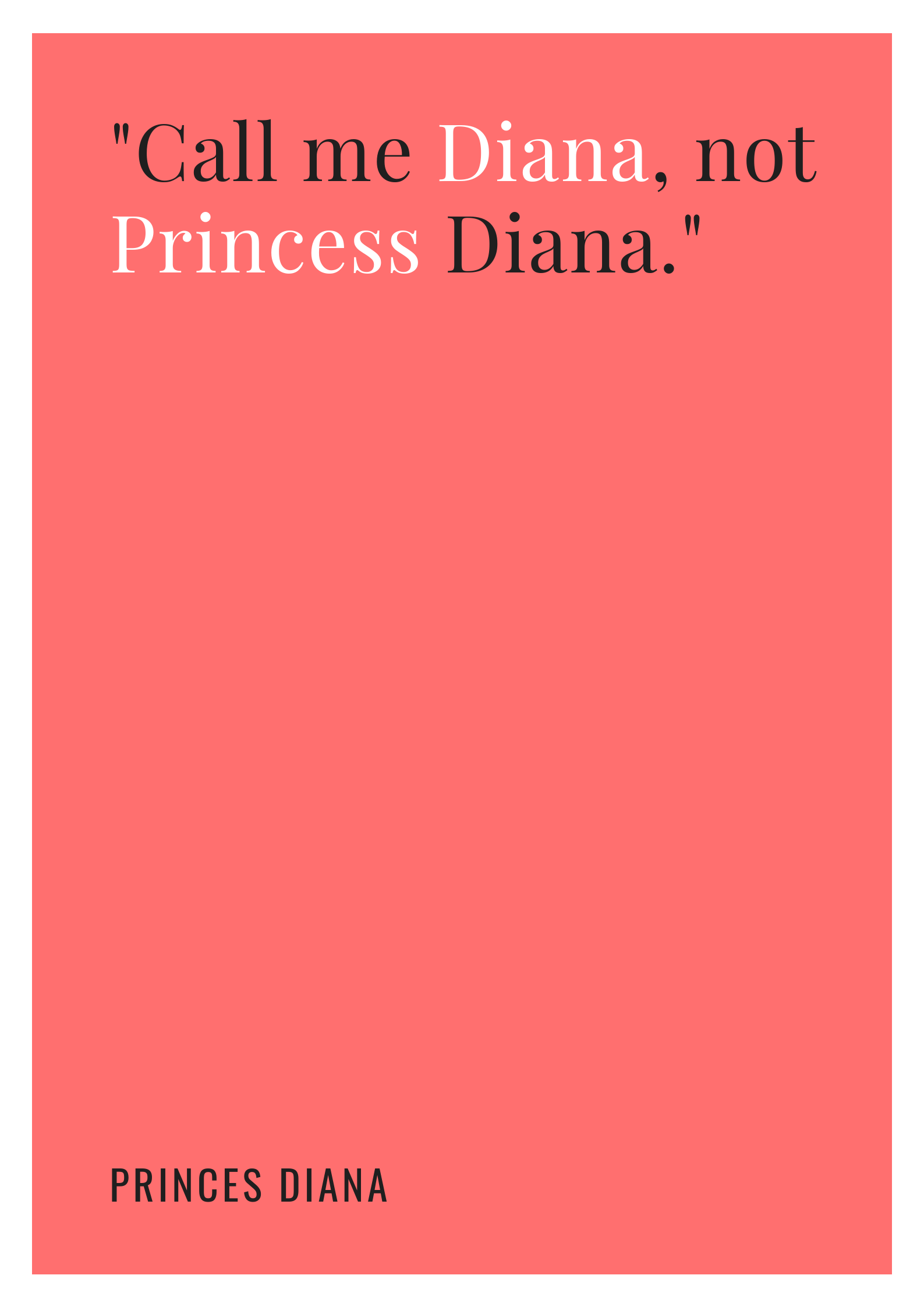 Although she was still able to keep her title as the Princess of Wales following her divorce, Diana didn't like to be called so. The princess instead wanted to be referred to as simply Diana, without her royal title, demonstrating just how down-to-earth and relatable the royal truly was.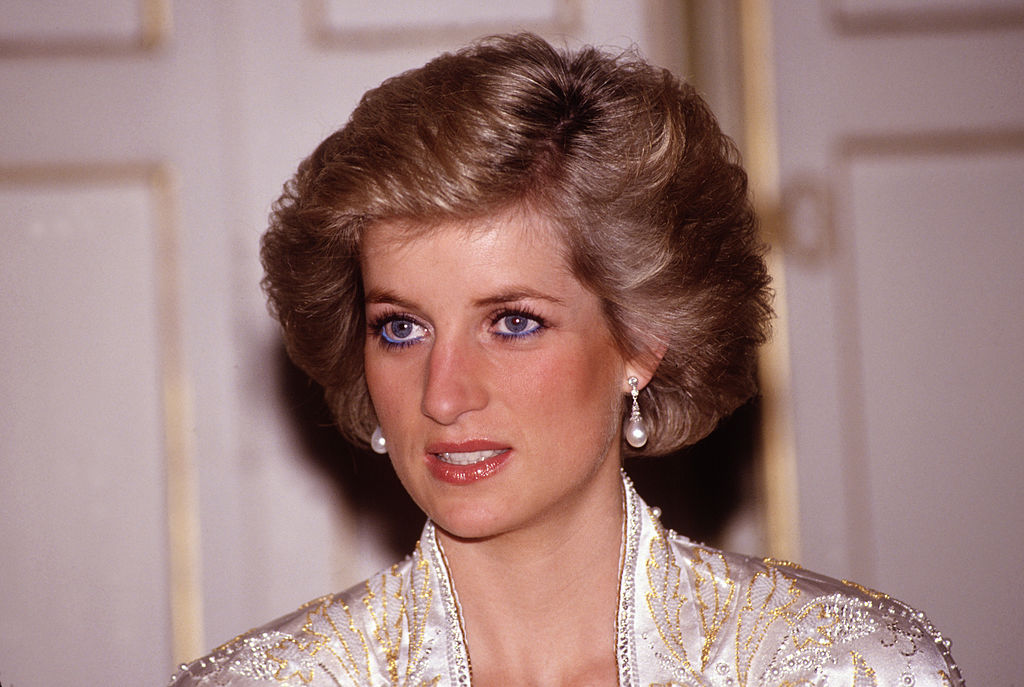 Decades have passed, but people around the world still feel the void and sorrow that came along with Diana's tragic death. And with everything going on in the world today, it'd be interesting to see what the princess would have to say now.
Sources: GoodHouseKeeping, GoalCast, GoodHousekeeping, SimpleMost, HarpersBazaar, Fame10, CRFashionBook, CheatSheet
Related: