Royal's A List Friends: Celebrities Who Are No Strangers To The Royal Family
Being a royal comes with a lot of perks, and one of those advantages include being friends with A-list celebrities. Have you ever thought of what it would be like to be friends with Prince William, Princess Eugenie, or Prince Harry?
Well, these people don't have to fantasize as they are already living the dream of being best buds with the blue bloods. Don't be jealous that Ashton Kutcher has the privilege of taking an Uber ride with the distinguished Princess Beatrice. Read on to know more famous people who are friends with members of the British royal family
You wouldn't believe what famous singer was Princess Diana's pal!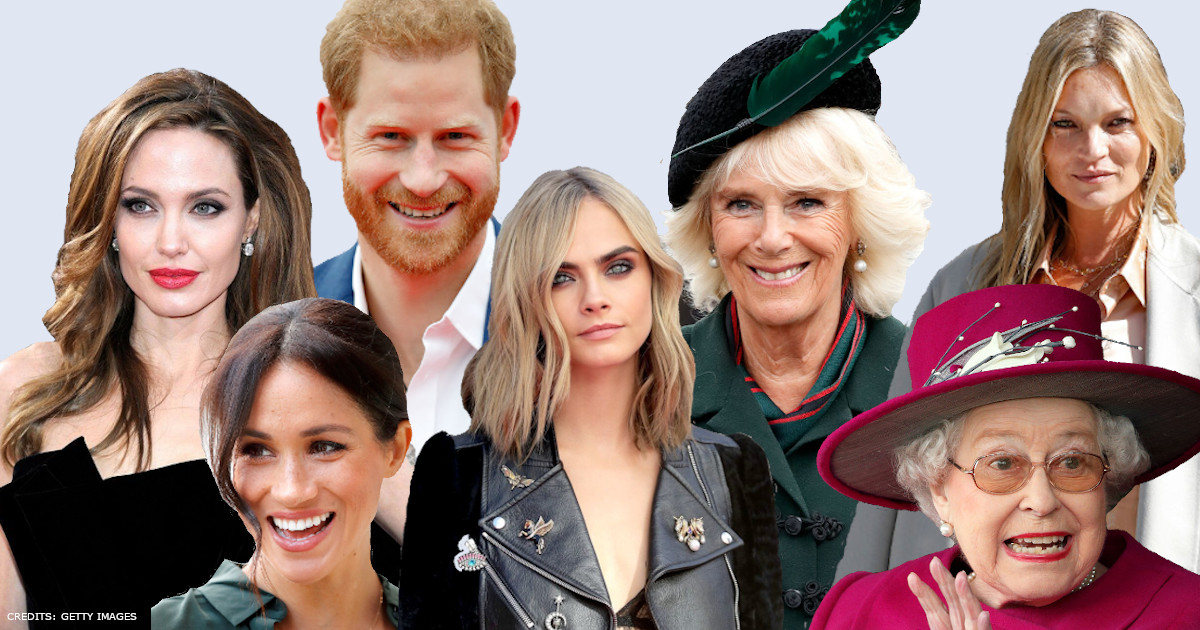 21. ANGELINA JOLIE
Angelina Jolie has been a friend of the royal family for quite a while as she got a damehood from the Monarch in the year 2014. Also, she is known to be in partnership with the Queen for one of her newest projects on conservation all over the world, the Queen's Commonwealth Canopy (QCC).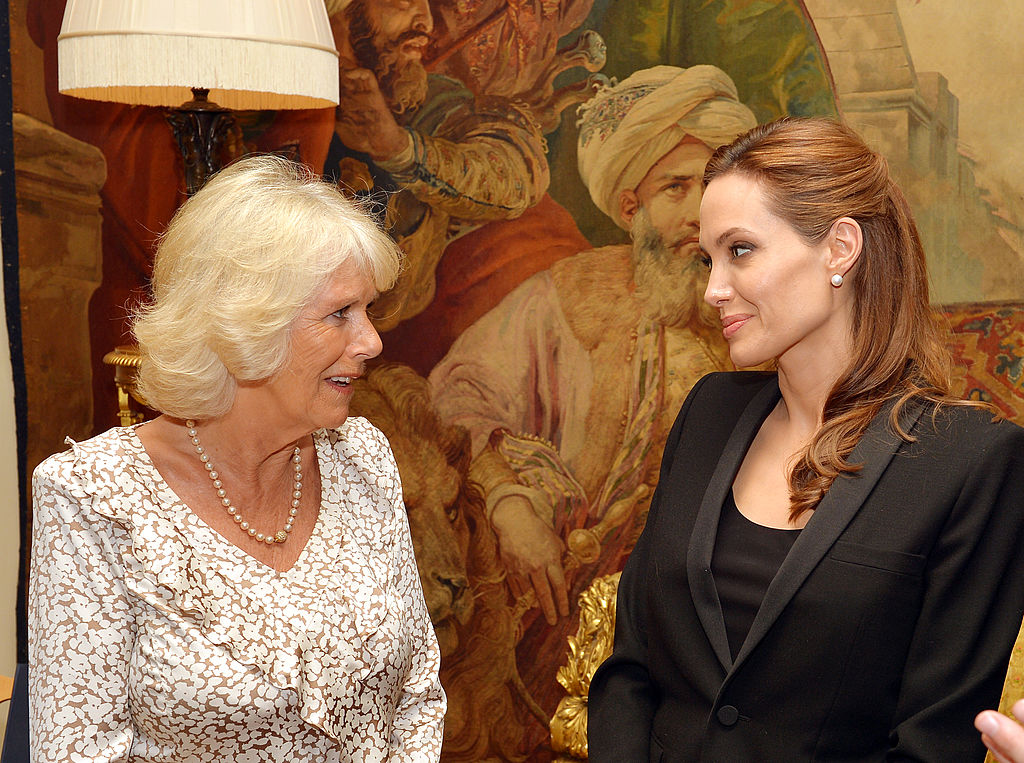 However, there is one member of the royal family that Angelina is particularly close friends with that you wouldn't have guessed. It is the Duchess of Cornwall, Camilla Parker Bowles. A supposed Palace source told New Idea,
"Camilla received the actress into the royal fold."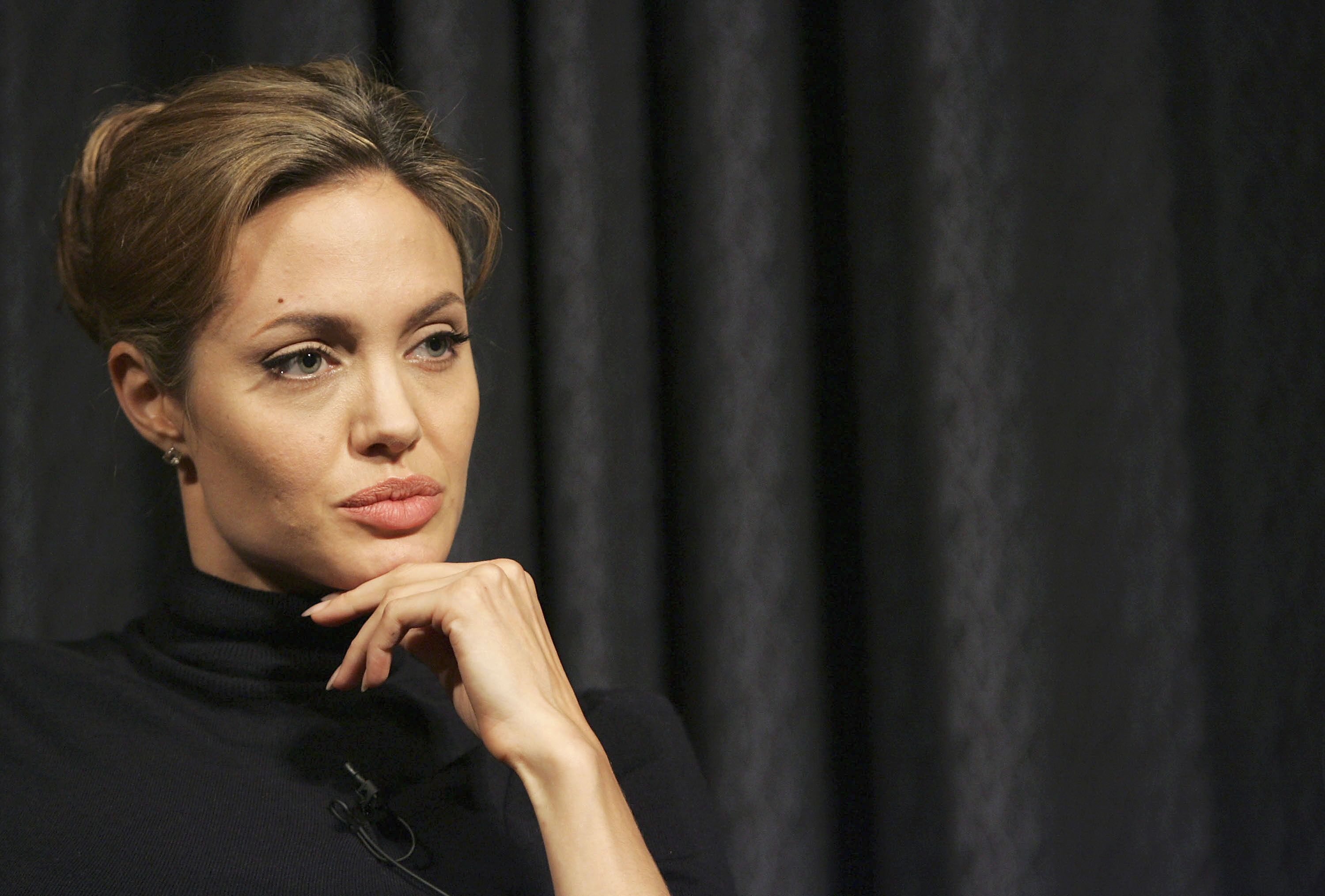 Angelina was based in London when she was on the set of 'Maleficent 2' and was ecstatic about being in close relationship with the Duchess of Cornwall as she "wanted to be close to the royal family for years."
According to the insider, the friendship between Camilla and Angie came out of a hidden motive Camilla has for Meghan and Kate; the Duchess of Cornwall plans to use her new affiliations with the star to make her stepdaughters-in-law envious. While it remains speculation, it is great to see Camilla and Jolie bonding like high school friends.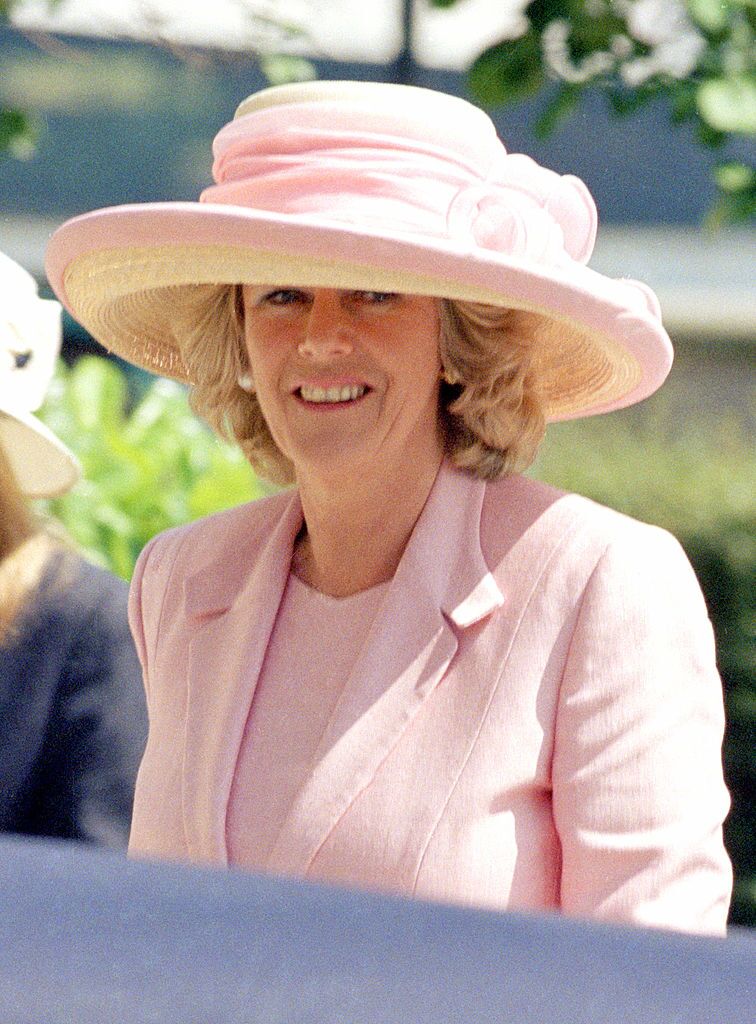 20. ROD STEWART
Prince Charles has a few friends, and Rod Stewart is one of them. The British rock singer has performed at several royal family parties, so it is no surprise that he has such a strong bond with the Prince of Wales. He was once honored with the position of CBE (Commander of the Order of the British Empire). Even his wife, Penny, who is a TV presenter is an acquaintance of Camilla, as she once made a joke about sitting next to the Prince at a dinner.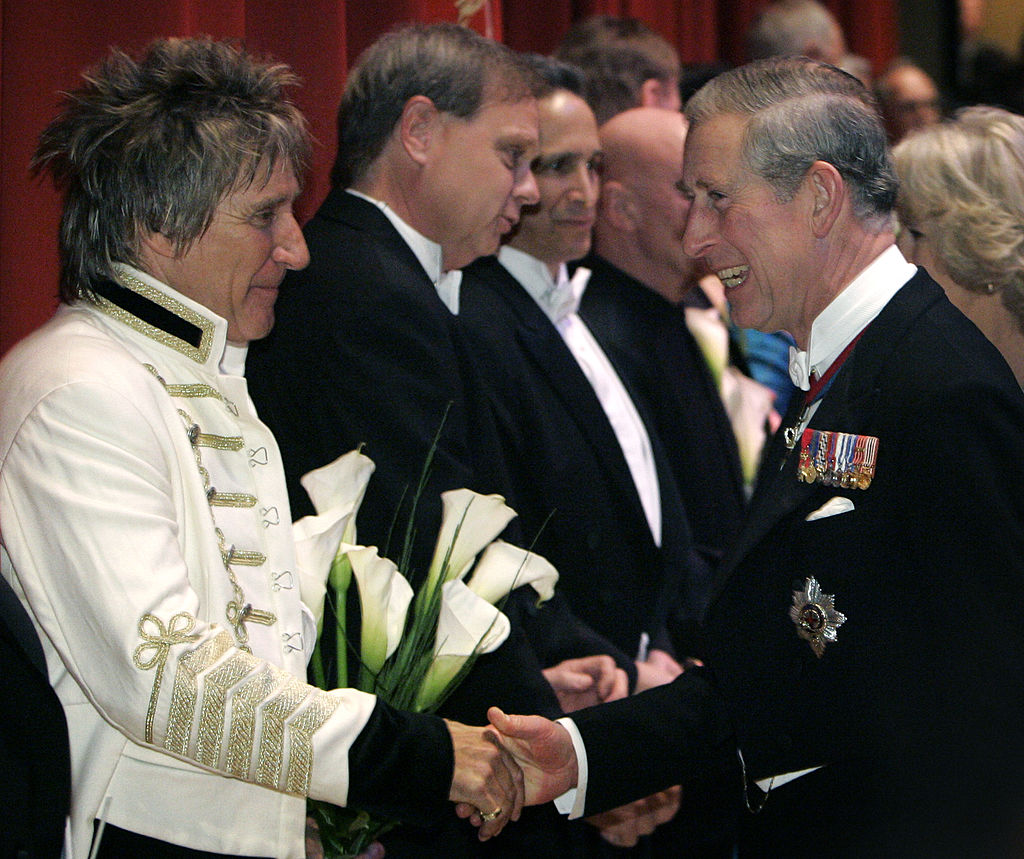 As reported by Mirror, when Penny mentioned that she sat next to Prince Charles, Camilla retorted saying:
"Yes, he told me and said what a really lovely evening it had been, particularly sitting next to you."
Penny also once stood up for the Prince at a special to mark his 70th birthday party. She noted that the antagonistic way the press has been seeing him is "totally unfair."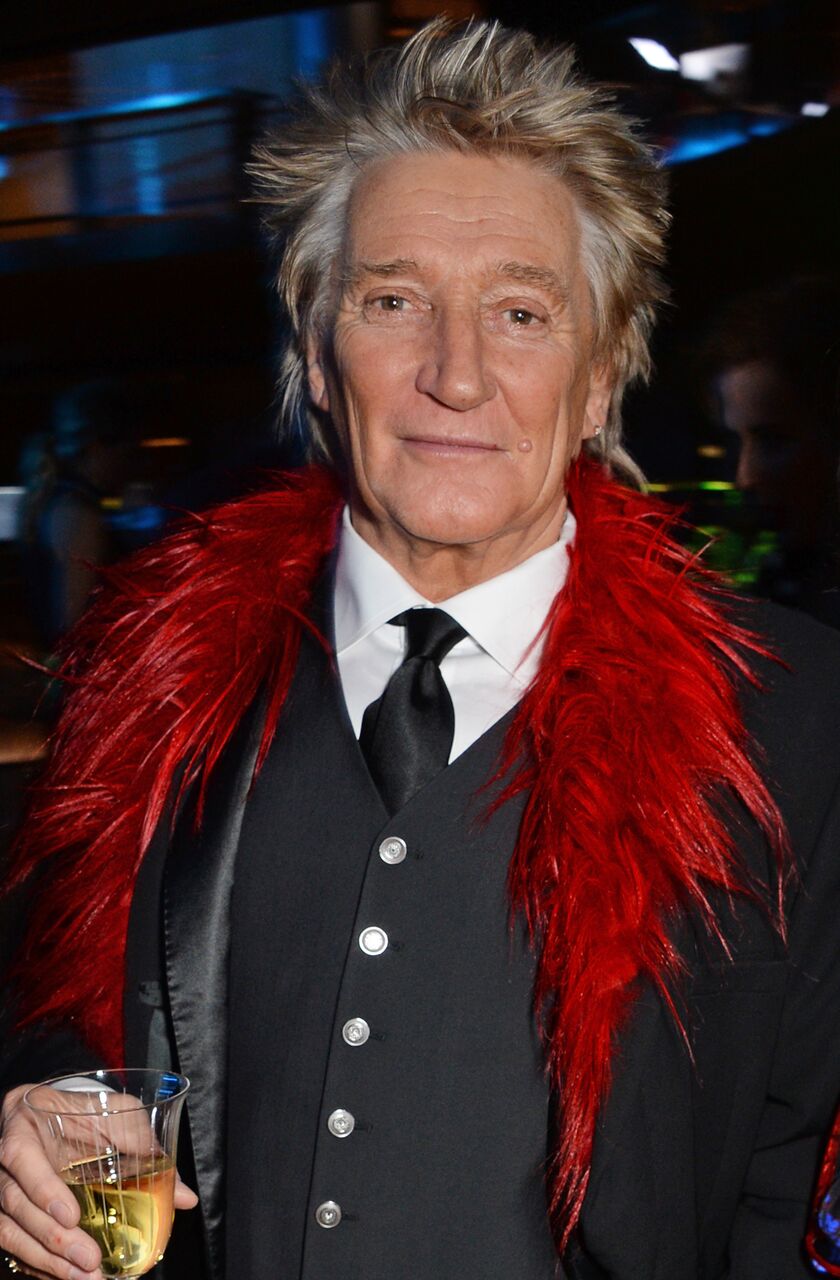 19. ELLIE GOULDING
It was once rumored that there was a relationship between Prince Harry and Ellie. However, there was no definite confirmation. Nevertheless, that didn't affect her ties with the family as she is still in close relations with them. She even had a performance at Prince William and Kate Middleton's wedding in 2011 and was in attendance at Princess Eugenie's wedding ceremony.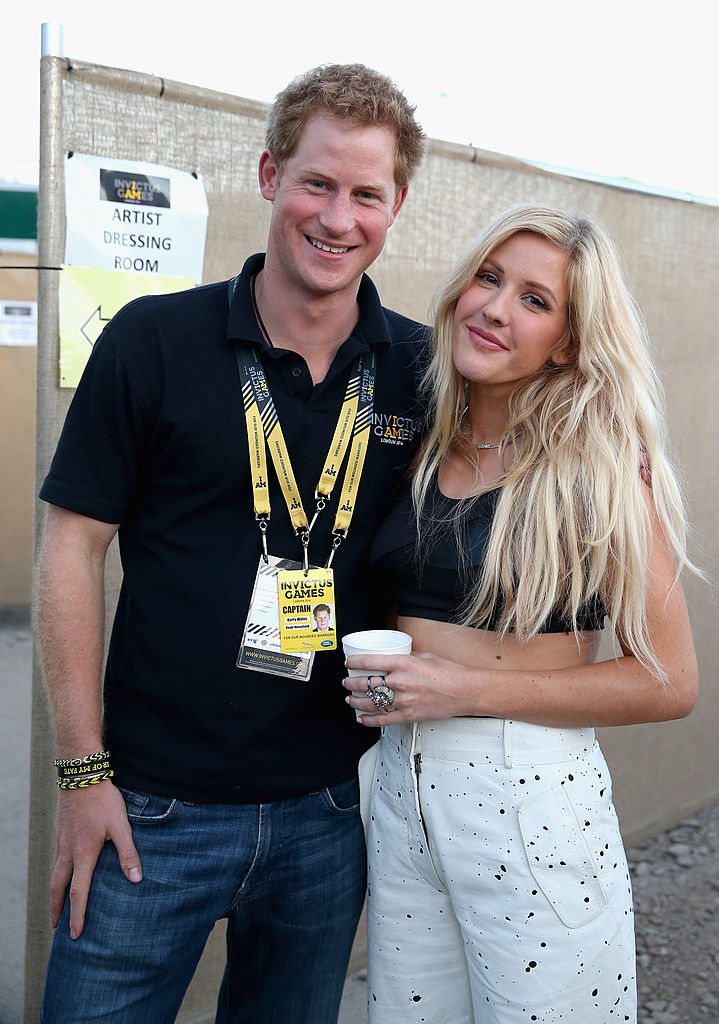 18. ASHTON KUTCHER
Surprisingly, Ashton Kutcher and his wife, Mila Kunis, are pals of Princess Beatrice's. They are not just acquaintances, but close friends of The Princess of York. The trio has been spotted together at dinners, in Ubers, and even a wedding party.
Sometimes, they also go on vacations together! It's hard to decide who is luckier, Ashton Kutcher and Mila for being pals with royals, or Beatrice for being close to one of Hollywood's spectacular couples.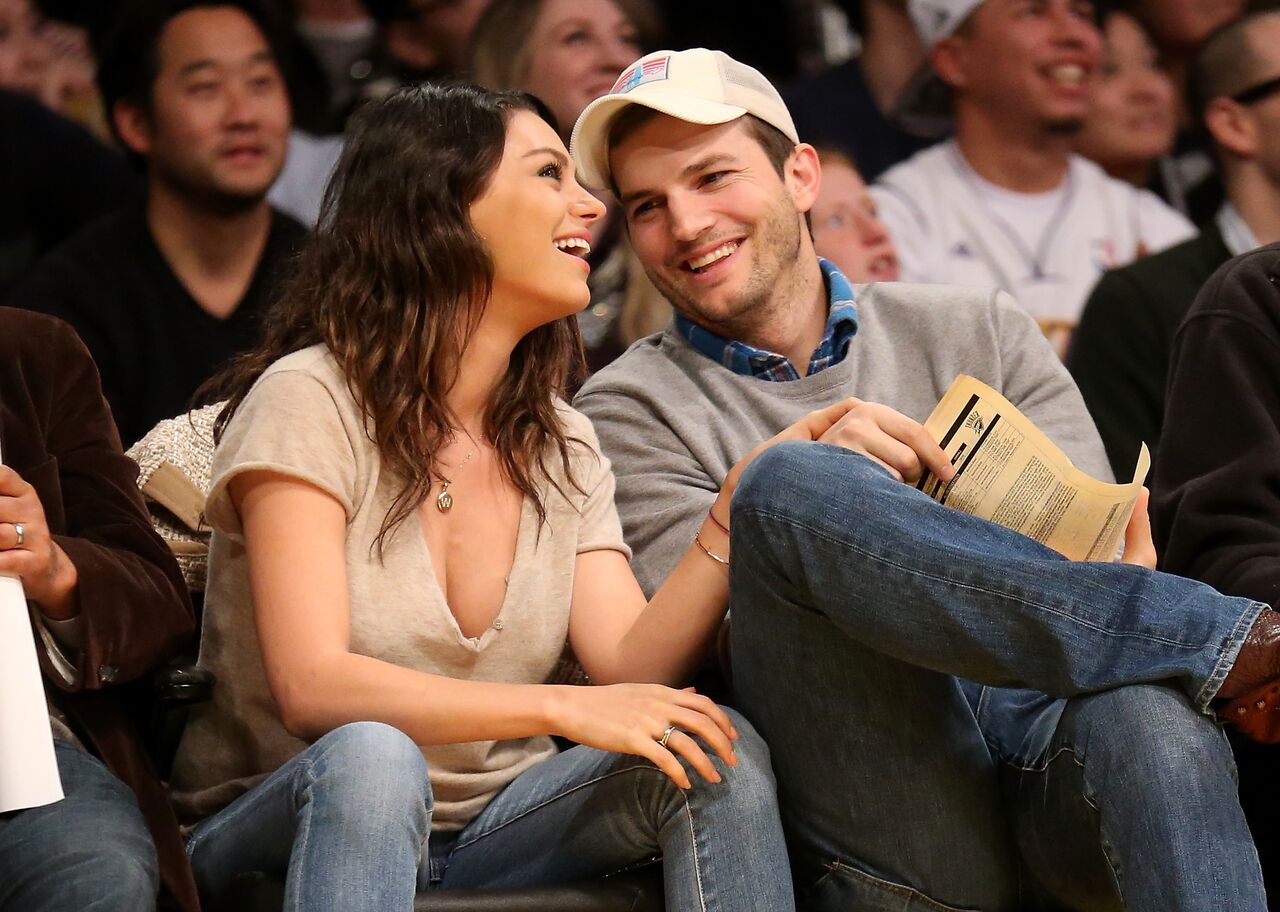 17. ELTON JOHN
Another celebrity/royal friendship that lasted is between Elton John and Princess Diana. They were quite close during her lifetime. Even the family loved him and his music. They instantly became friends when they met in 1981. Although they had a disagreement once, it was settled before Princess Diana's death.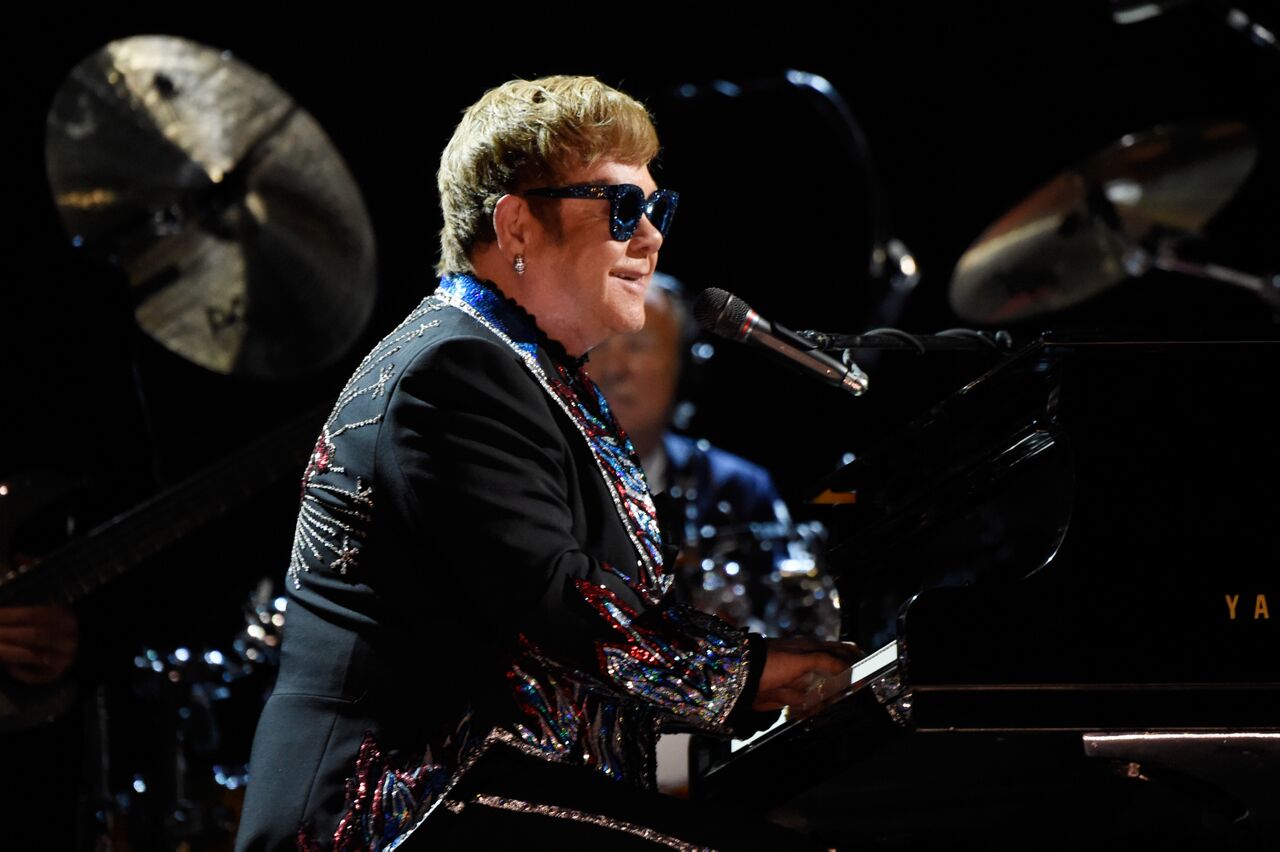 He even performed at his friend's funeral in 1997; it must have been very emotional for him. After her demise, he remained close with the family and graced the weddings of her sons, Prince William and Prince Harry. He even performed at the latter's wedding ceremony.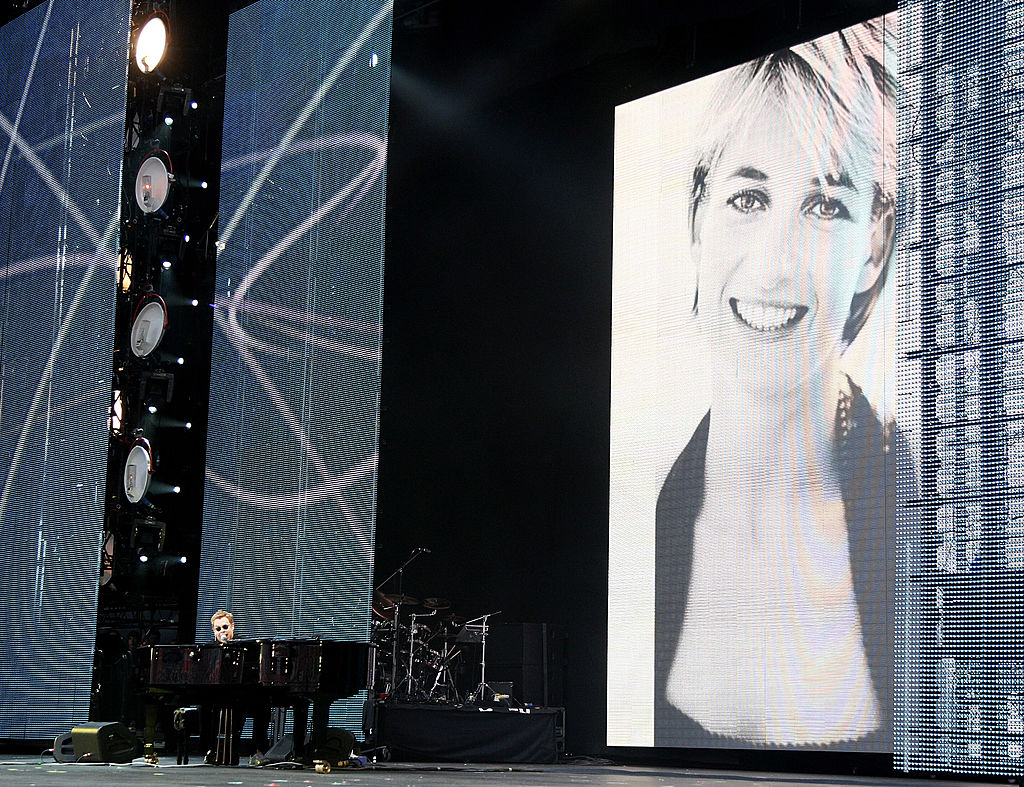 16. TOM HARDY
The fun fact about Tom Hardy and Prince Harry being friends is that they also share the same birthday. Maybe they became close friends because of that; we don't know. But what we do know is that they met at a polo match in 2014.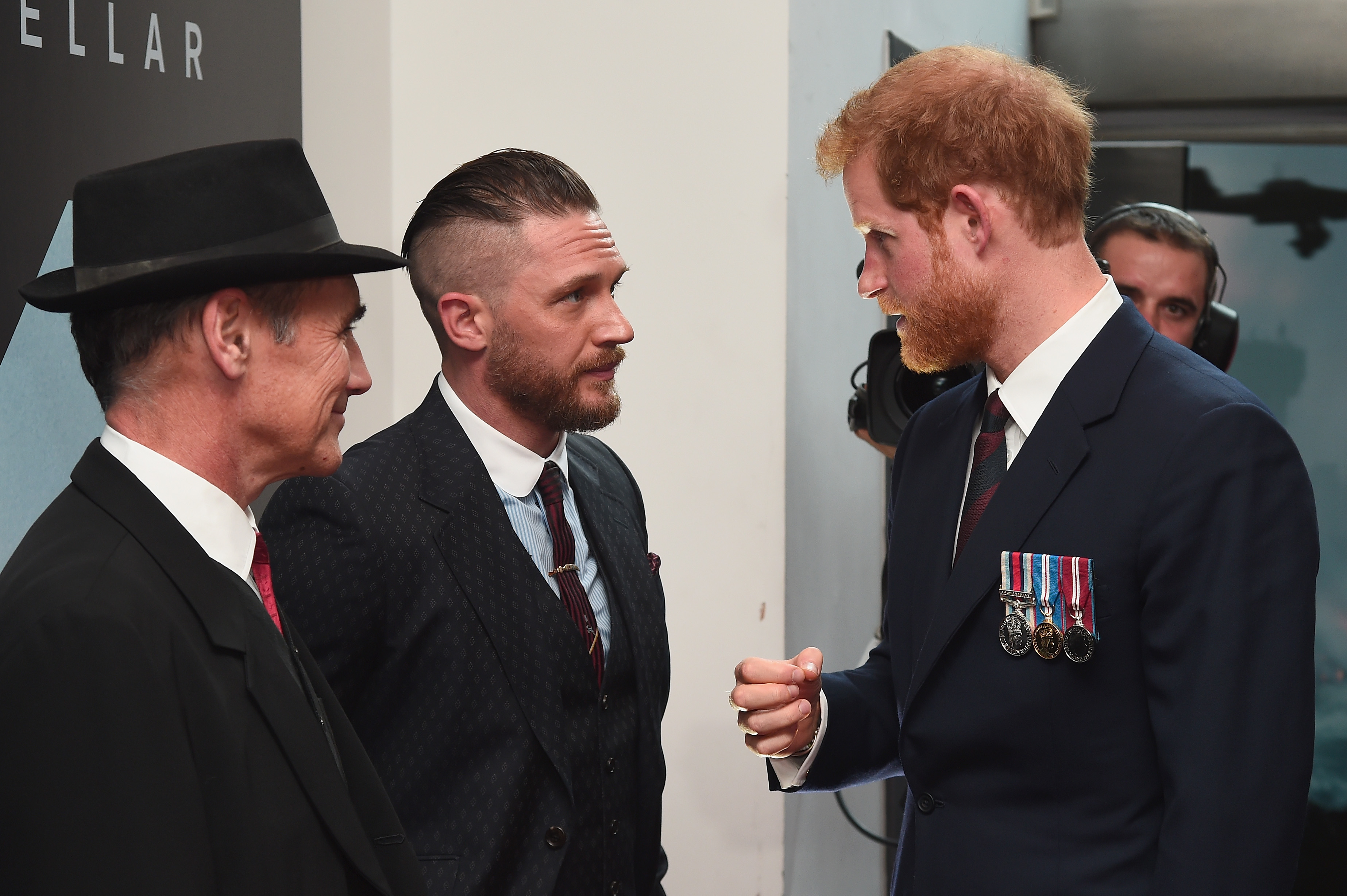 They must have had a lot to talk about as Tom is an ambassador of Prince Charles' charity. Tom once referred to his friendship with Prince Harry as "deeply private" and said that "Harry is a legend." Tom Hardy even attended Harry and Meghan's wedding, so maybe they are that close.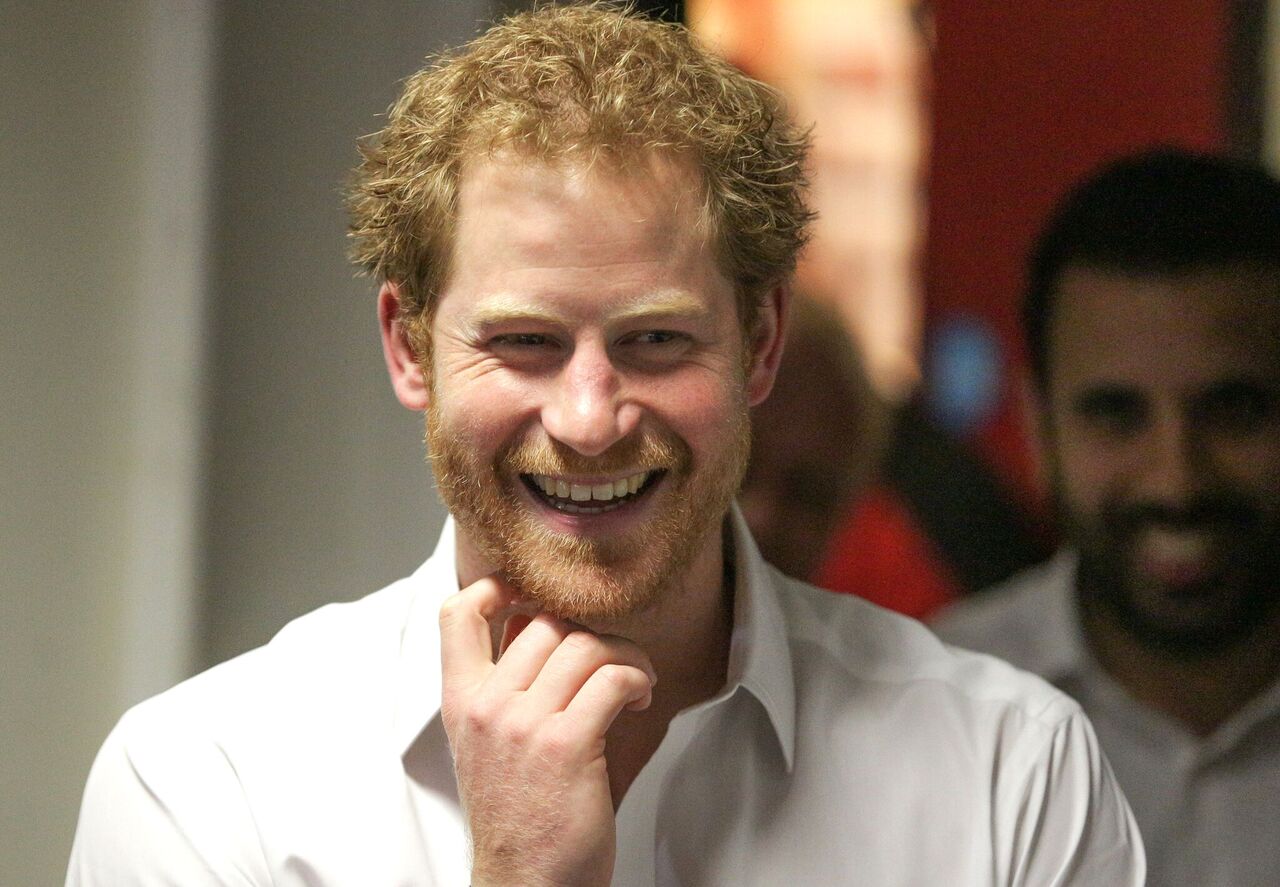 15. EDDIE REDMAYNE
Most people are aware of the fact that Prince Harry and Prince William attended Eton College. They both had a lot of memorable moments. However, what many do not know is another famous person who also attended Eton College at the same time as Prince William, was Eddie Redmayne.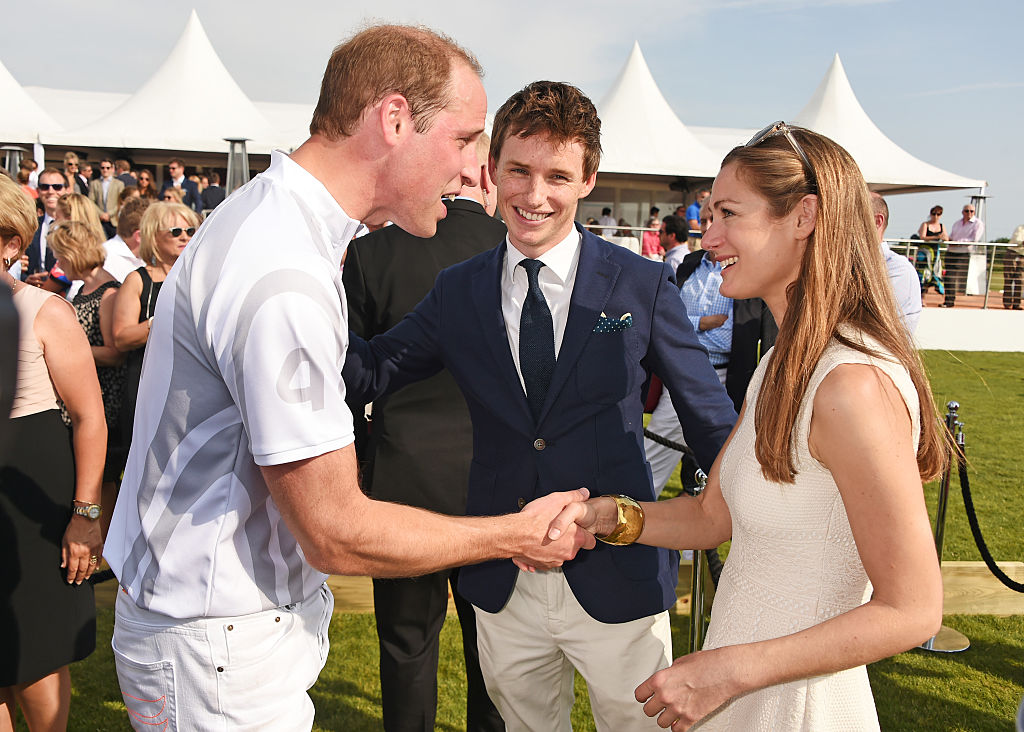 Ever since their graduation, they haven't stayed in contact, but still, it's cool to have attended school with the Duke of Cambridge. Isn't it a fun thing to say? Eddie even said that they used to play rugby together on Watch What Happens Live. He said:
"I always felt a bit sorry for him because basically any school you'd play, all they wanted to do was tackle Prince William in order for them to say 'I tackled Prince William. So, if you were standing next to Prince William, it was actually quite easy and quite fun!"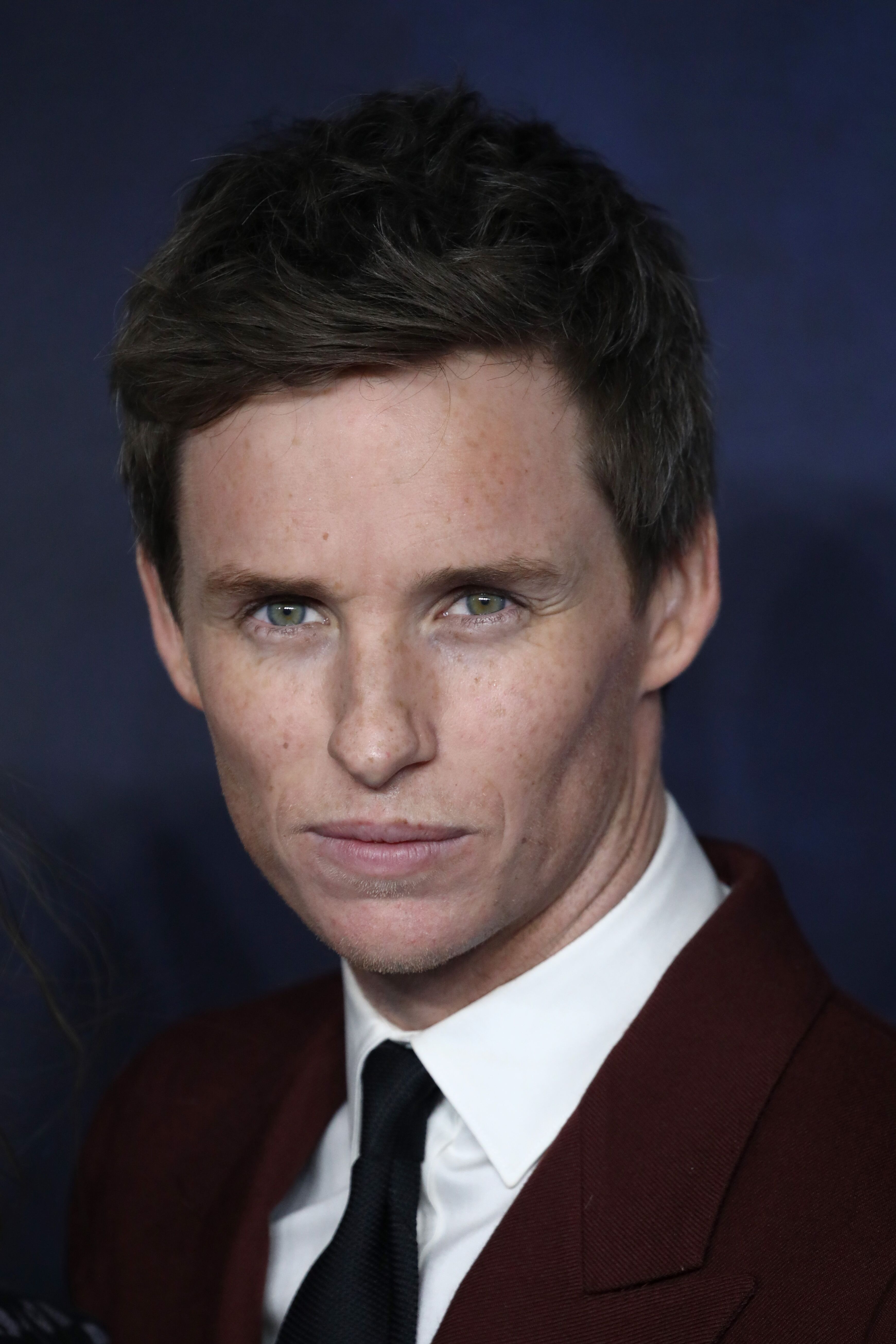 14. PRIYANKA CHOPRA
Priyanka and Meghan are close friends; this is something the whole world knows! Despite both being celebrities and having little to no time—considering one of them is a new mother, they still manage to be friends. Though Priyanka missed Meghan's adorable baby shower and Meghan also missed Mrs. Jonas' extravagant wedding, they are still friends.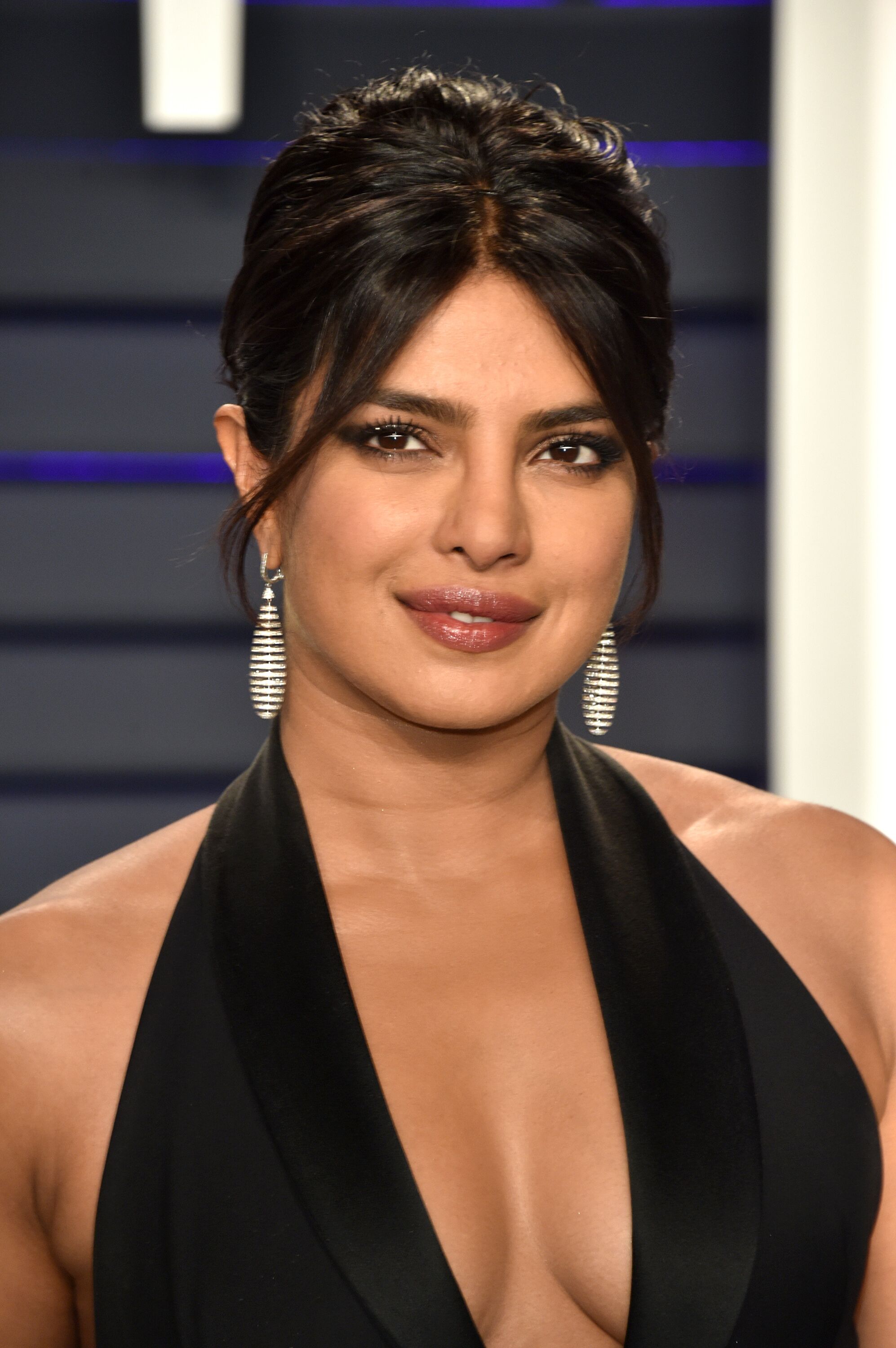 Meghan once talked about their relationship saying,
"Priyanka is unbelievable. She has become a really good friend. Elle magazine in the US hosted a dinner celebrating Women in TV, and we met that night -- turns out that she really likes Suits."
We're sure the moment they get a break they're going to meet up, but before then they keep their friendship going with texts and emails.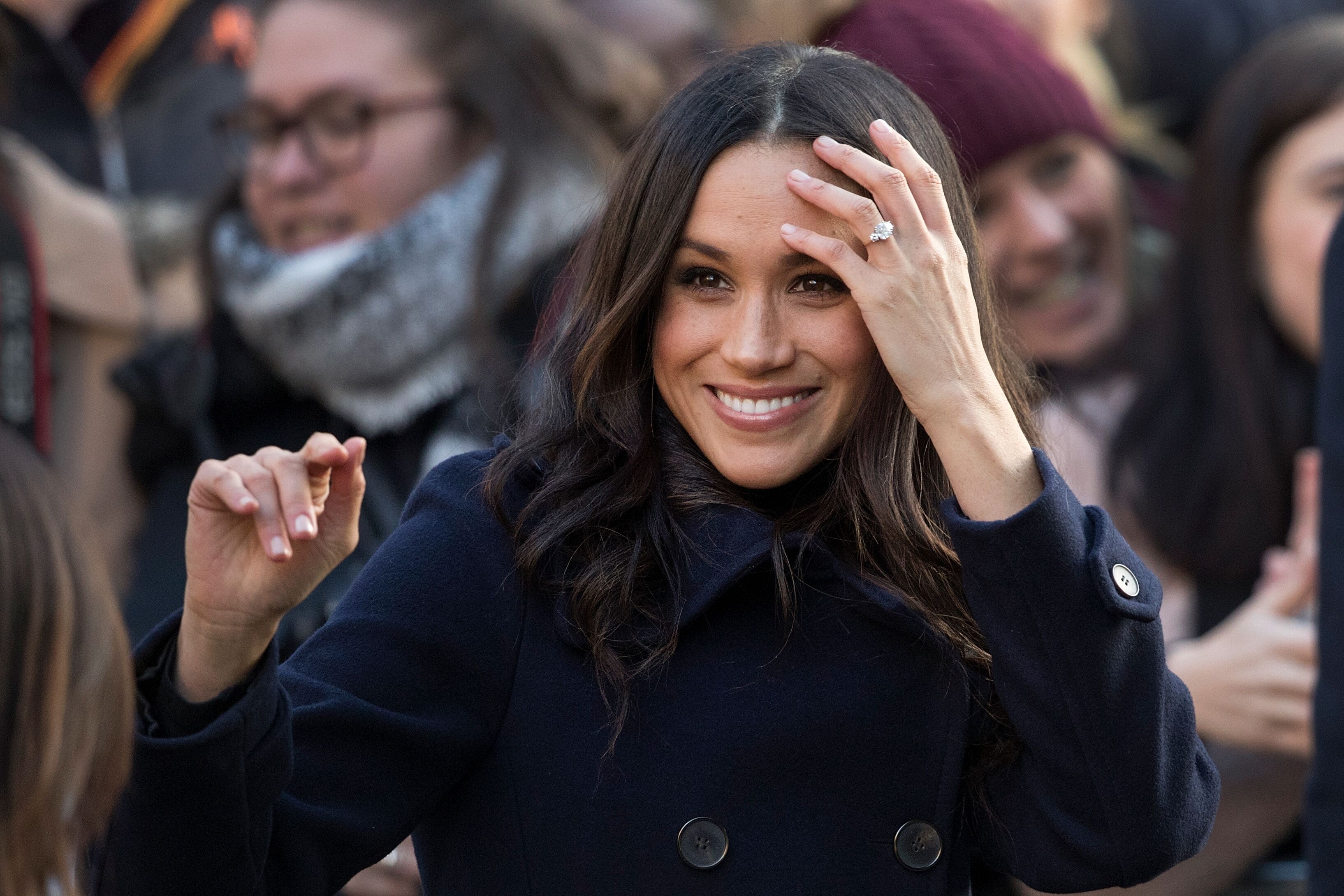 13. CARA DELEVINGNE
Cara Delevingne has the same mutual friends with Prince Harry over the years. The singer was thrilled about him tying the knot and said:
"I'm really happy that he found love. You know when love just changes someone completely? He's really come so far."
Margot Robbie also mentioned one time when she and Cara teased Prince Harry on the set of 'Suicide Squad.'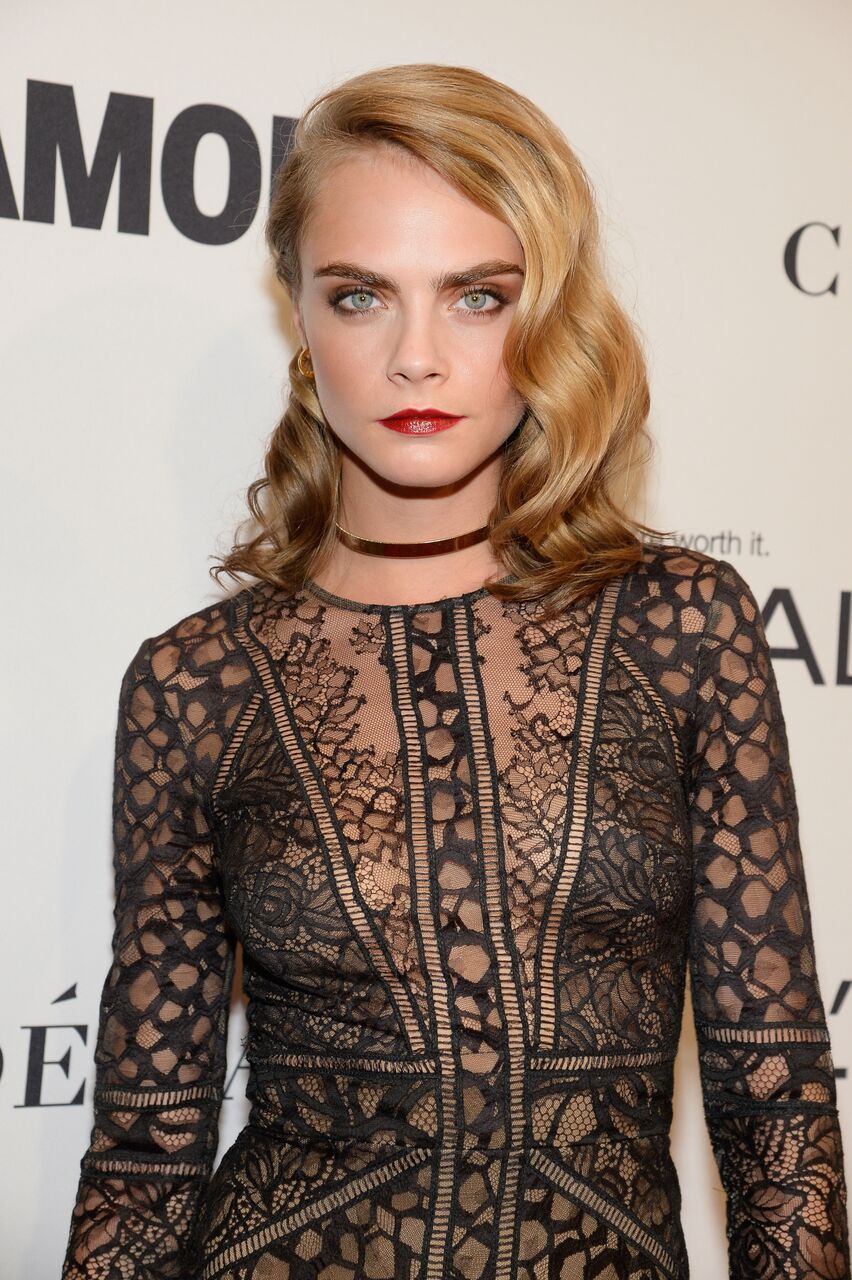 12. USAIN BOLT
Another celebrity-royal pair you should know about is Prince Harry and Usain Bolt. In fact, they've been friends for years now, and people raised eyebrows when he was absent at Meghan and Harry's wedding. Prince Harry even sent a birthday wish to Usain on his 30th birthday on the official Kensington Royal account.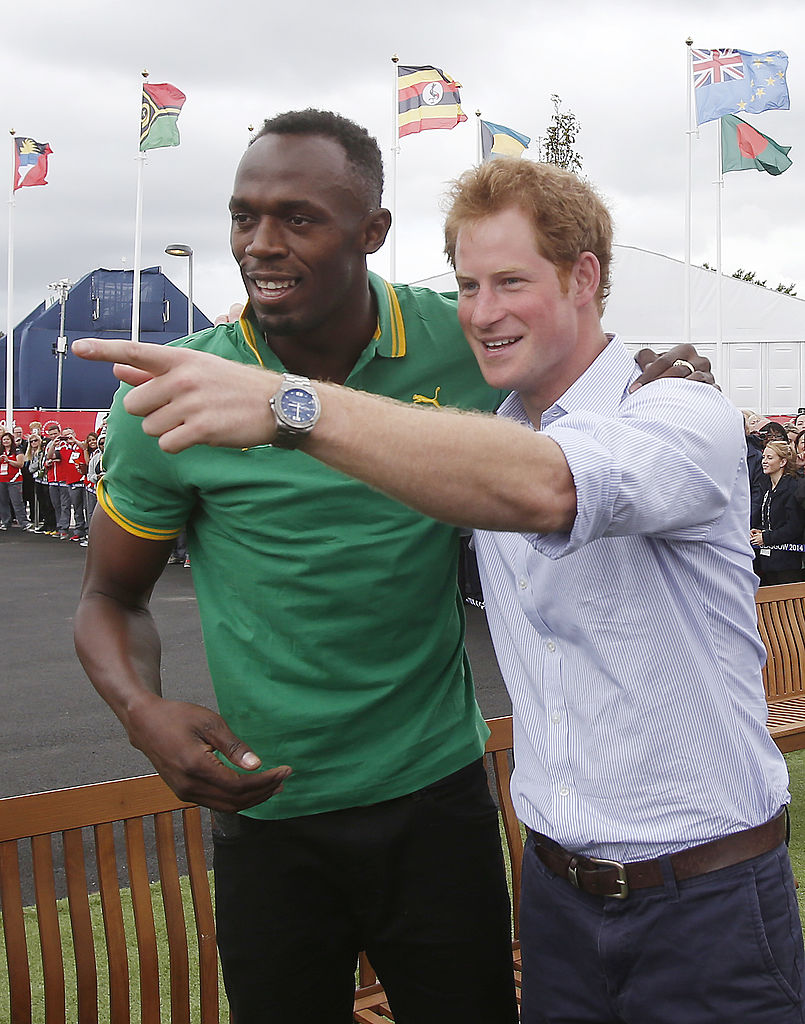 The athlete said of Harry to HELLO! Magazine,
"He's really cool. I really enjoy hanging out with him. Every now and then we see each other because we travel around so I see him sometimes".
We don't know how close they are, but Usain Bolt offered to throw Prince Harry a bachelor party. That counts for something, right?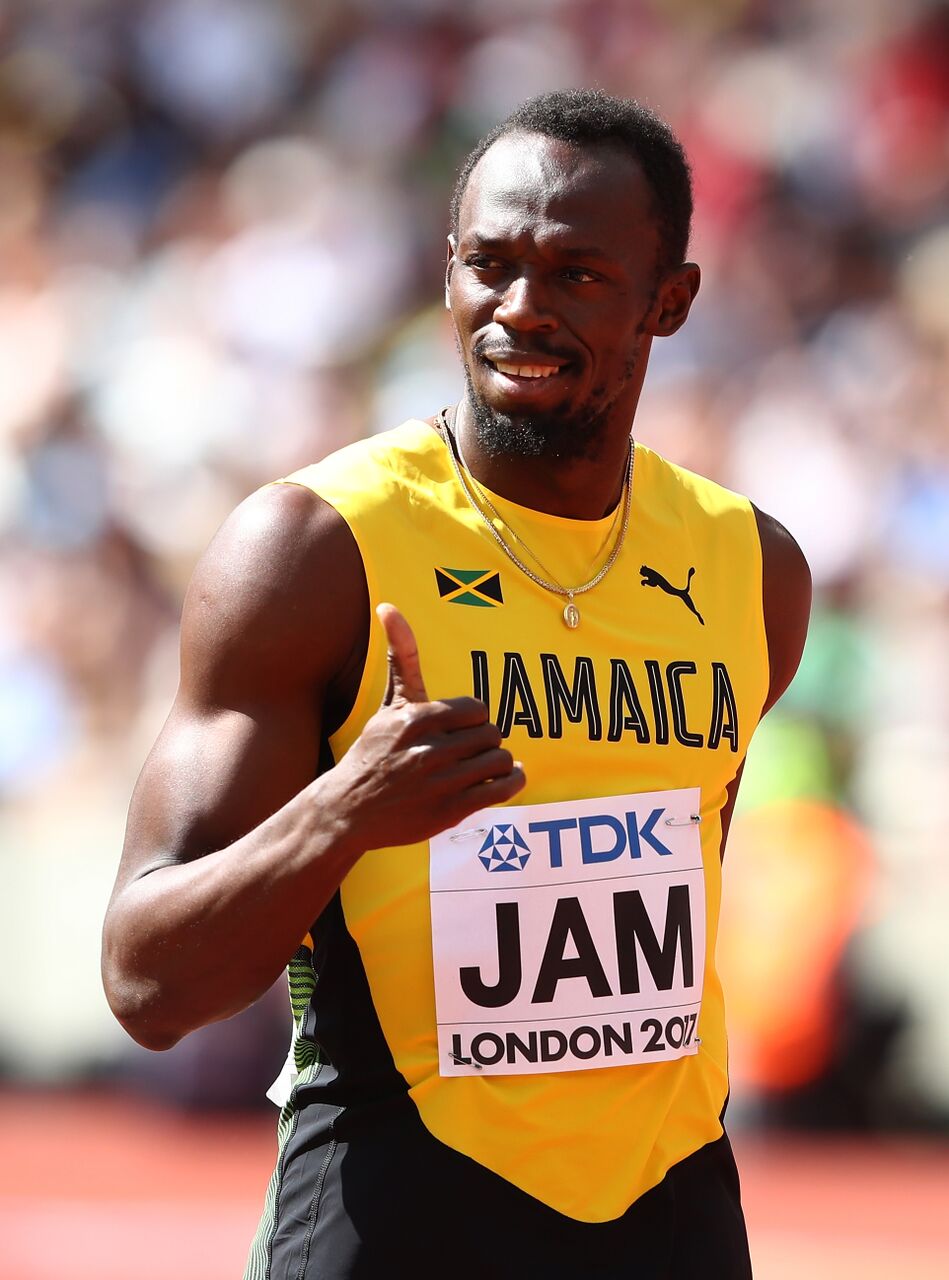 11. KATE MOSS
When Kate Moss showed up for Princess Eugenie's wedding, quite a lot of people were surprised. She stunned in a polka-dotted outfit. Many royal fans wondered how they knew each other. Well, reports are Kate had been friends with Eugenie's mother, Sarah Ferguson over the years and they even went on a trip together. So, it looks like she's a friend of the family.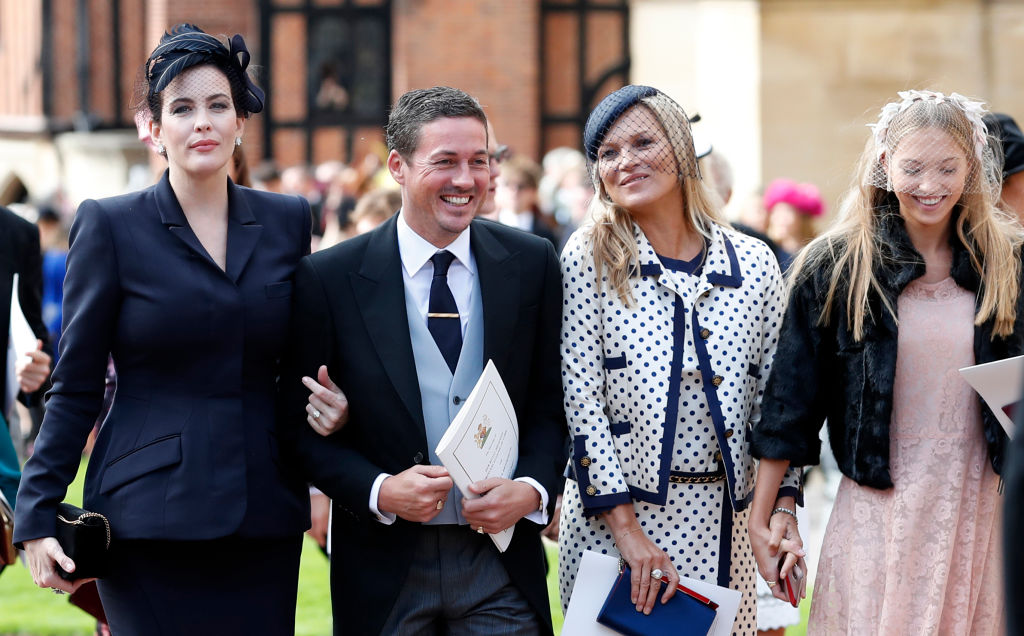 10. NAOMI CAMPBELL
We never knew supermodels were such close friends with the royal family until Kate Moss and Naomi Campbell. Naomi also graced Princess Eugenie's lovely wedding, but in this case, she is friends with the bride herself. They were first known to be friends in 2008 when Princess Eugenie attended Naomi's Fashion For Relief charity show in London. They also shared a picture in 2018.
.@FIAFormulaE with #princesseugenie #alejandroformulae 💙💙🏎🏎🇨🇭🇬🇧 pic.twitter.com/yXi9mOCD0o

— Naomi Campbell (@NaomiCampbell) June 10, 2018
9. PATRICK J. ADAMS
Of course, everyone has a friend from work, and Meghan Markle's friend from her acting days is Patrick Adams. Her co-stars on 'Suits' quickly turned to friends, but that counts as a celebrity-royal friendship given that Meghan is now a royal.
Patrick Adams, who portrayed the role of her partner in 'Suits' is still close friends with Meghan. He didn't miss her marriage ceremony to the love of her life, Prince Harry.
8. EMMA THOMPSON
The actress who starred in 'Love Actually' and 'Harry Potter' has been friends with the royal family for a number of years. She is infamous for dirty remarks like when she said that a dance with Prince Charles was "better than sex." Emma once requested a kiss from Prince William—which was denied though—during the reception of her damehood. She also used to pen letters to Prince Charles to entertain him. What a way to bond with both father and son!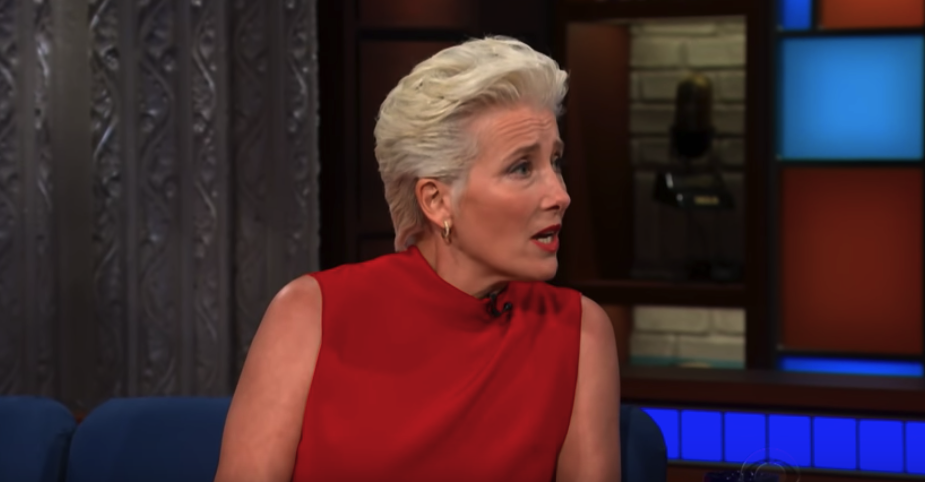 7. ABIGAIL SPENCER
Abigail Spencer is another friend Meghan Markle had from her workdays, years before she became a royal. They both met at an audition earlier before Meghan started starring in 'Suits.' The duo later became co-stars. Abigail was also a supporter of Meghan Markle's website, 'The Tig' before it became inactive. Abigail attended the Duchess of Sussex's wedding and baby shower. They even had lunch together in NYC when Meghan paid a visit there.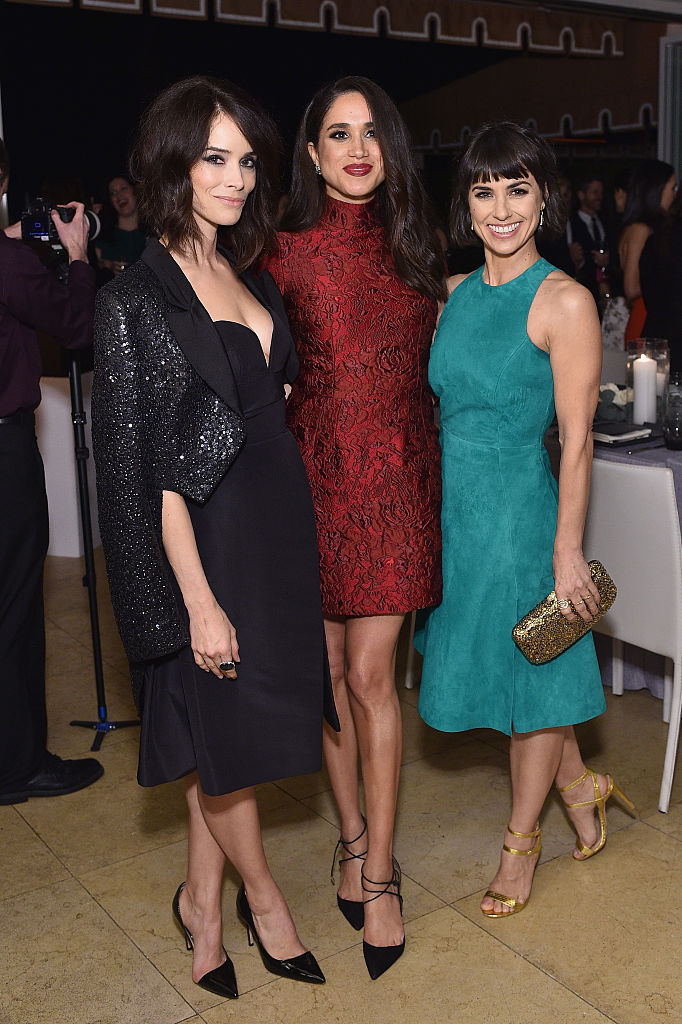 6. OPRAH WINFREY
We're not exactly sure if they're friends or not,  but the royal couple did invite the veteran talk show host to their wedding ceremony. Oprah received their invitation and graced the wedding, dressed to the nines for the occasion. We're also sure it's not a one-time thing as Oprah had formerly invited Doria Ragland—Meghan's mom— over for yoga and lunch. Could it be a family thing?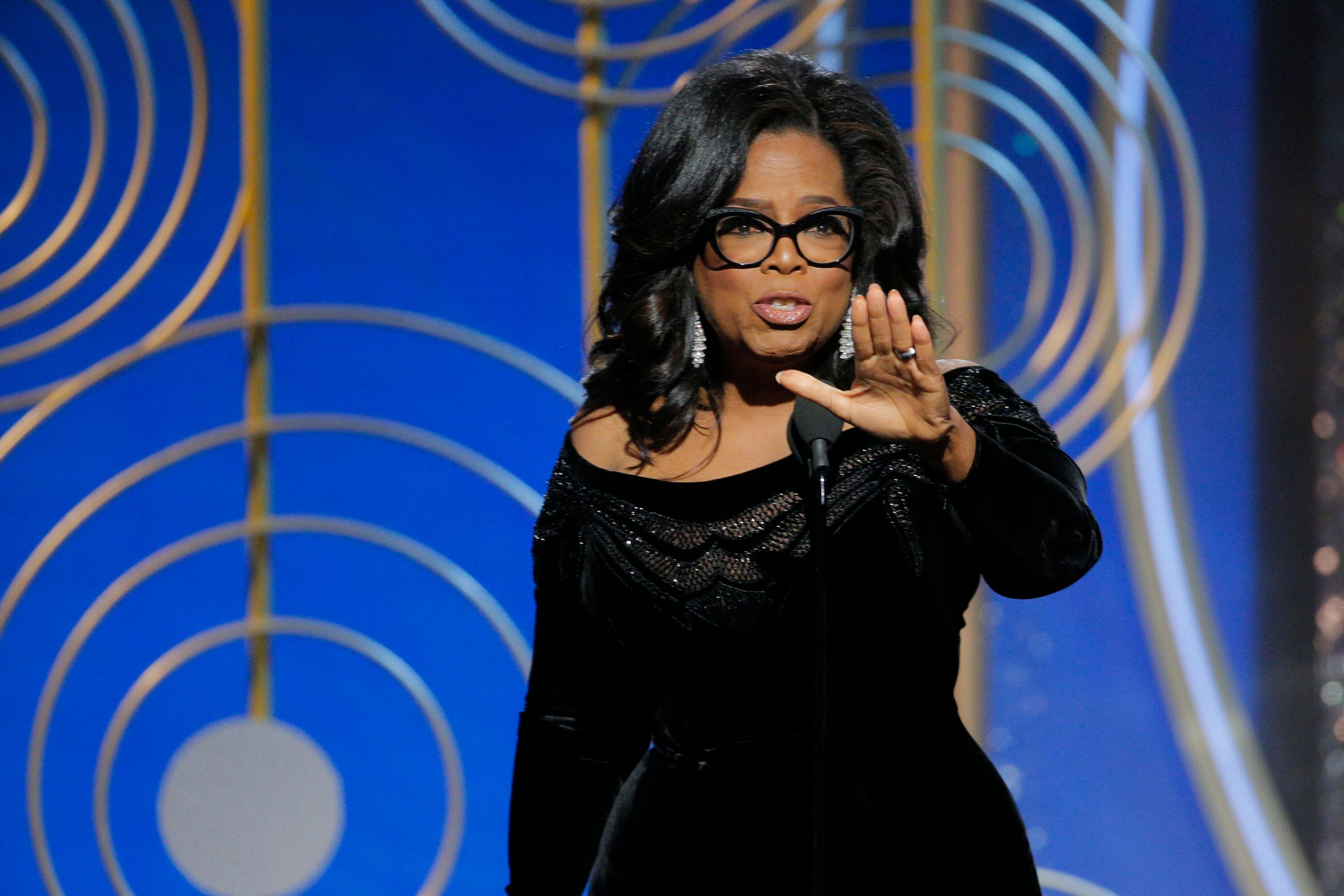 5. GAYLE KING
Gayle King is most likely friends with Meghan Markle as she was in attendance of her baby shower which very few were allowed into. We were quite shocked not to see her best friend, Oprah Winfrey, there also. It is safe to say she's friends with Meghan even though it might have been as a result of her publicity of the royal wedding. Gayle King said of the shower, 
"a good time was had by all."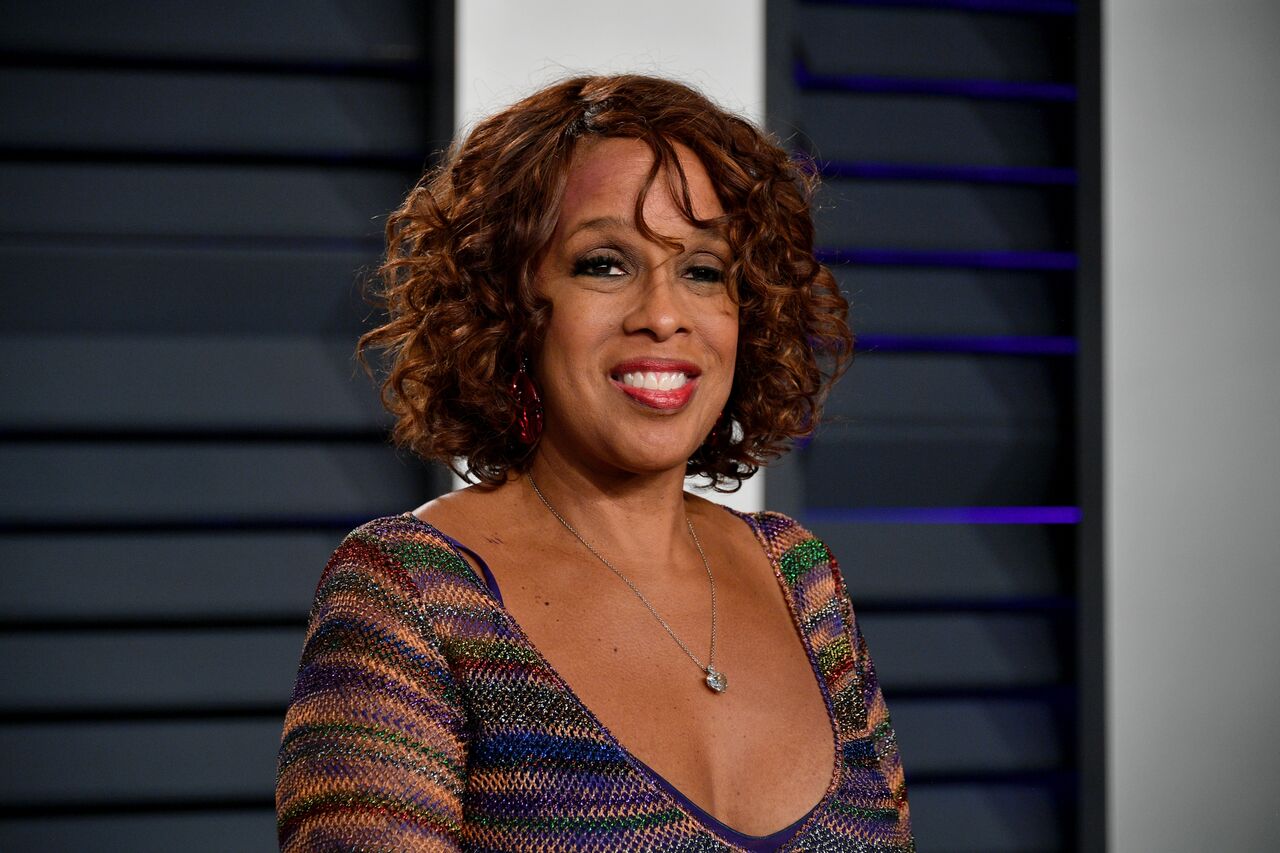 4. SERENA WILLIAMS
Meghan's former occupation as an actress made her come in contact with lots of famous people who later became her friends. One of her most popular friends is Serena Williams, an expert tennis player that she met at DirecTV's Celebrity Beach Bowl in 2014.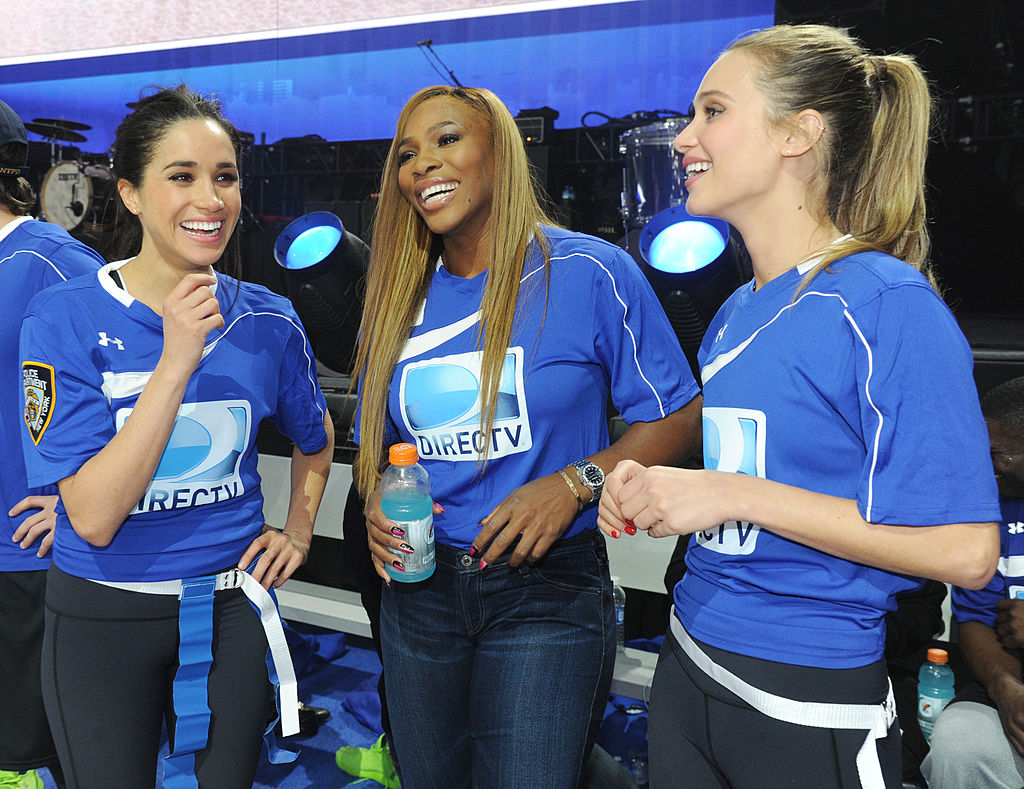 Though their lives have taken different courses since then, they remain close friends. Serena even disclosed that they've been keeping up with each other through texts and "are relying on each other a lot recently." How sweet!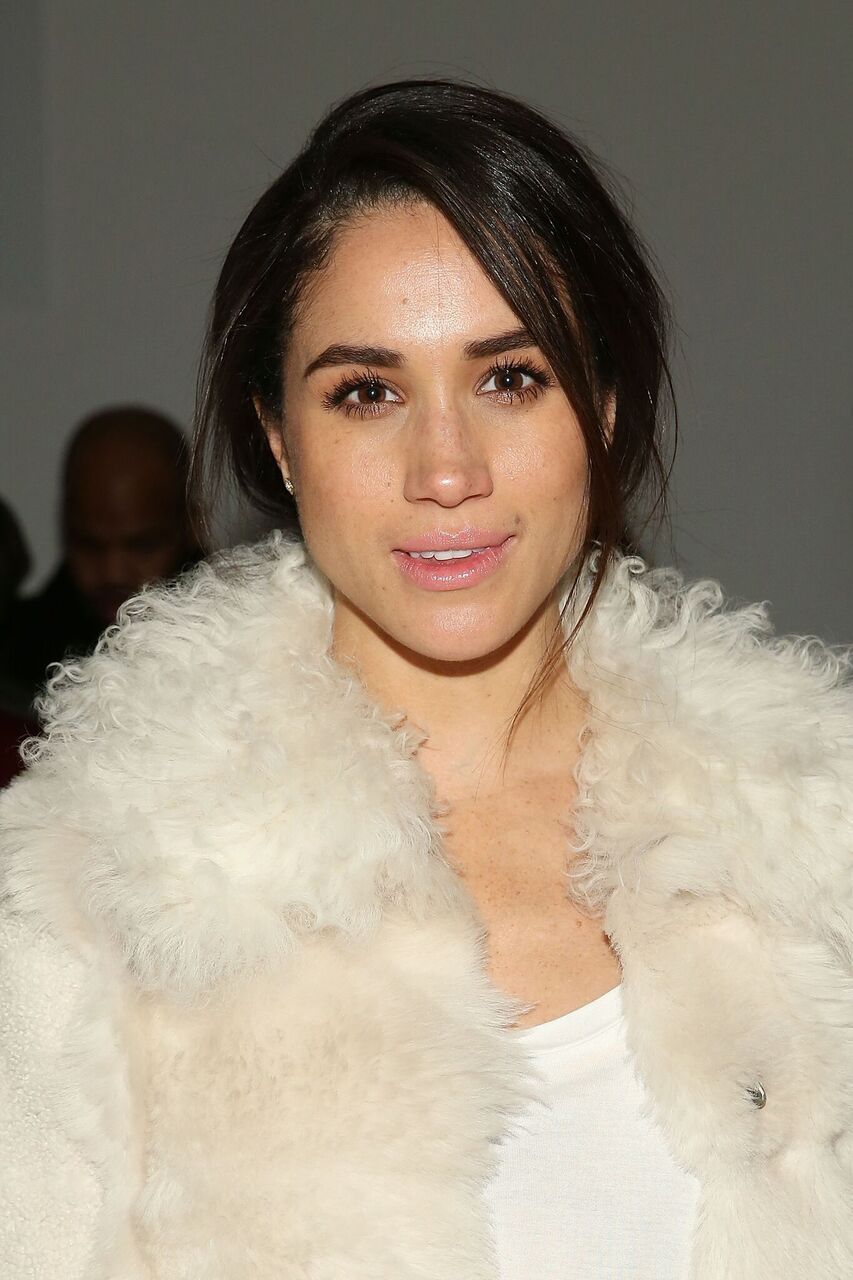 3. DAVID BECKHAM
We didn't think Prince William and Prince Harry have a mutual friend, but obviously, they do as David Beckham testified to having a great relationship with them both. We thought it might not be easy to be friends with both Princes as it seems like they have different temperaments, but David says, "It's a very normal relationship."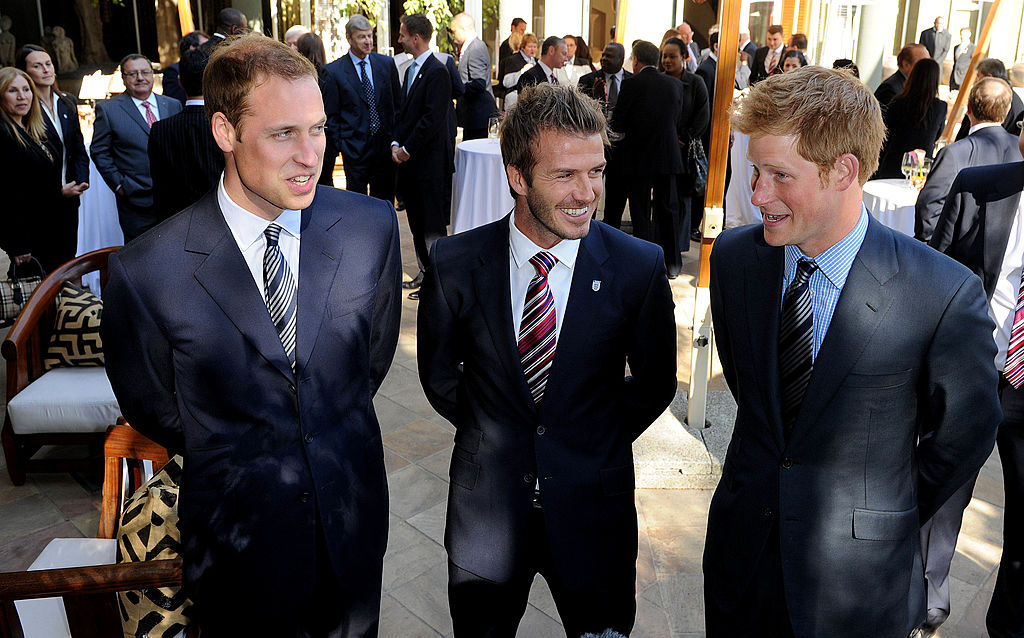 He also attributed the brothers' love for sports as a factor that fuels their friendship. David, alongside his wife, Victoria Beckham attended the Duke of Cambridge's wedding in 2011.
2. GERI HALLIWELL
'Spice Girls' member, Geri Halliwell is quite friendly with the family as she posted an old picture of the group with Prince Harry on her Instagram account. Even when Geri left the group, Prince Charles sent a note to her saying that she will be missed. Recently, Geri referred to him as an honorary Spice Boy. Isn't that cute?
1. GEORGE & AMAL CLOONEY
George is so close to the royal family that there were guesstimates that he might be the godfather of the British royal family's newest addition. Well, George clarified everyone with the fact that he and his wife have twins and also have enough on their plates. He also stood up for Meghan Markle on how she is being compared with Princess Diana and the unpalatable way the media refers to her.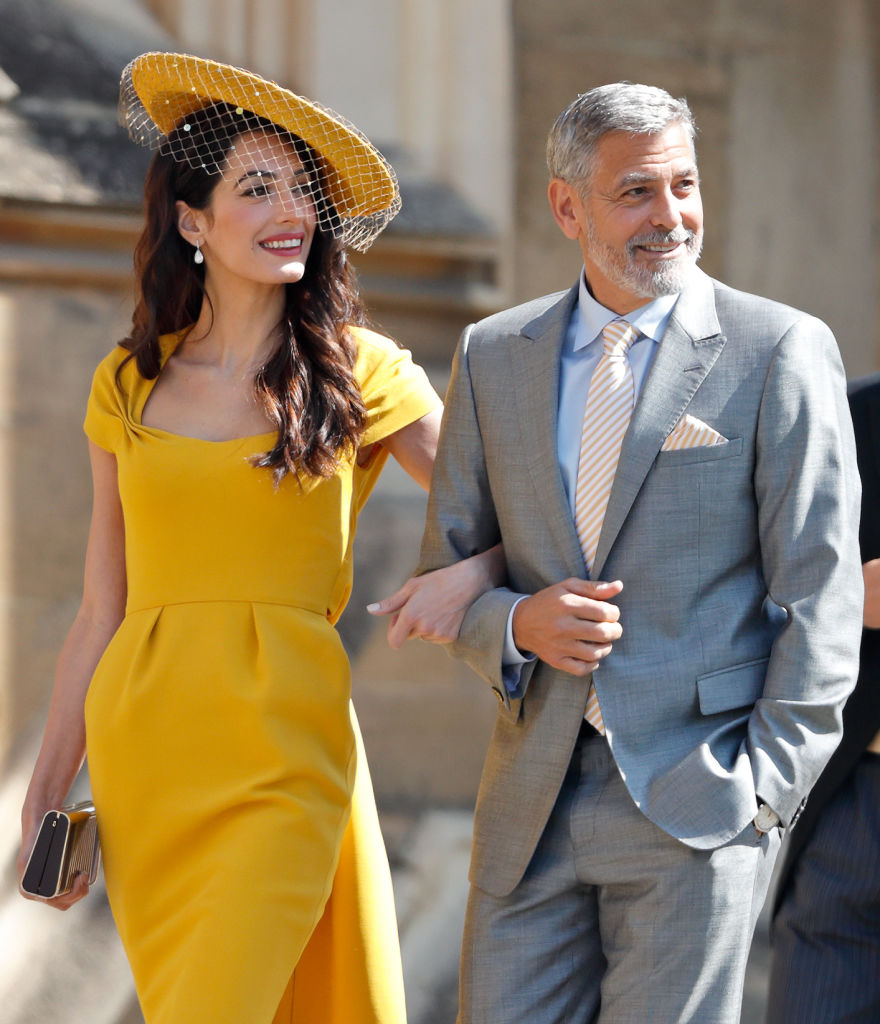 The Royals are famous people, and as such, whoever they're seen with is a big deal. Even though Meghan has the most friends because of her former life in Hollywood, Prince William and Prince Harry also have some friends of theirs. It is nice to know they do have a social life. Which of the friendships shocked you the most? Which is your absolute favorite? Let us know in the comments section and share this article with a royal fan today.
Sources: Cafe mom, Yahoo Lifestyle, Mirror, HELLO! Magazine, New Idea, Indiawest, Bustle, CBSNews
Get More Thrilling Articles On The Royal Family Here: