The Virtue Of A Short Life And Long Term Impact Of Princess Diana
Since Princess Diana of Wales was merely a 19-year-old girl poised to be the future Queen of England, she positioned herself as a trend-setter in many aspects. These range from her rebellious attitude towards deep-rooted royal protocols and traditions to her cutting-edge fashion statements. But way beyond that, the People's Princess used her noble position to change other's lives through her humanitarian work.
She unquestionably left an indelible imprint on the prejudiced and bigoted society of her era through her patronage to many causes. And what is more, her work remains ubiquitous in the royal family and those close to her. If you haven't heard about her charities, today's your lucky day! Let's delve into this praiseworthy aspect of Lady Di's life.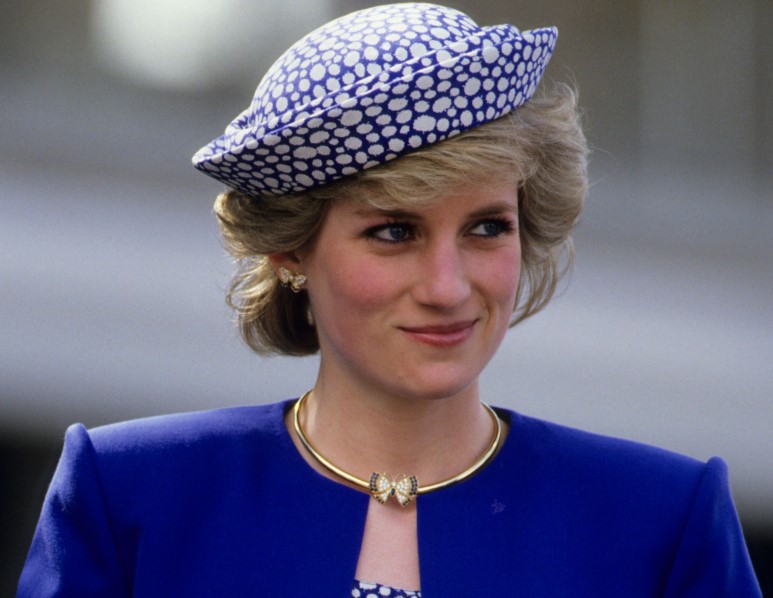 THE WORLD MOURNS HER SHORT LIFE
The month of July reminds us of a special birthday that the entire world holds dear: Diana's. She'd have turned 58 this year, which is a sad reminder of how devastatingly short her life was. As you might know, the Princess passed away when she was only 36 years old. 
But her personality traits truly made her stand out of the rest during that short stint of life. During a memorial service to commemorate the tenth anniversary of Di's passing, Prince Harry regretted, "When she was alive, we completely took for granted her unrivaled love of life, laughter, fun, and folly."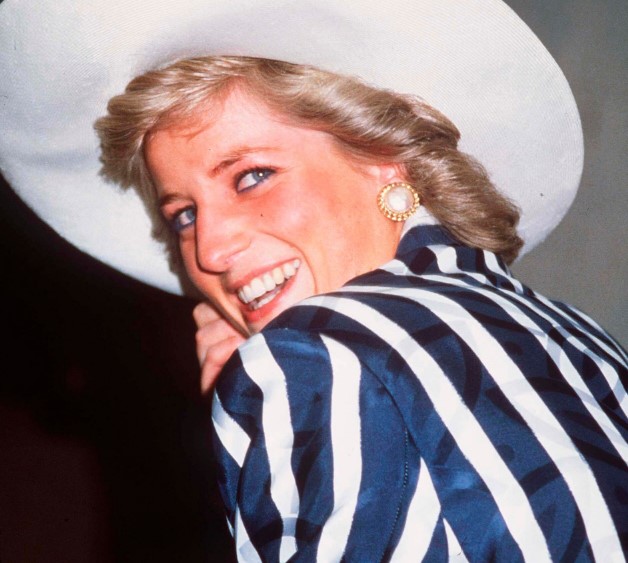 When the brothers arranged the Concert for Diana at Wembley Stadium, William talked of her mother's passion for dancing and musicals. Director Ashley Gething told E! News claimed that Di was naughty and enjoyed practical jokes. But it was her sense of humor, personal warmth, and spontaneity that emotionally touched others.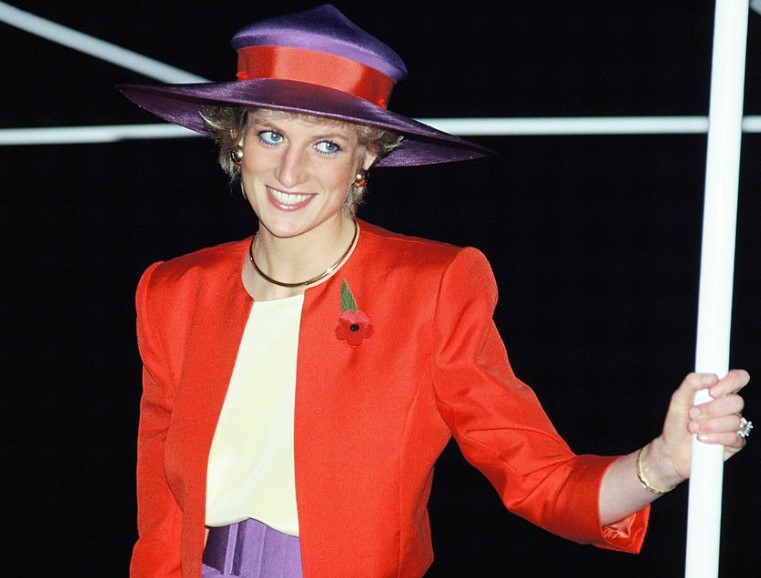 THE MOST FAR-REACHING ATTRIBUTE
The Princess of Wales was a wonderful woman, indeed. But if we had to choose one characteristic to highlight about her, that would be, beyond a shadow of a doubt, her empathy for those in need. Perhaps, philanthropists are commonplace these days. 
But around 30 years ago, humanitarian outreach was deemed outstanding. And Princess Diana went to great lengths to channel all her royal influence and compassion toward the aim of comforting others. Besides, as E! News noted, she had envisaged the British monarch as having "more contact with its people."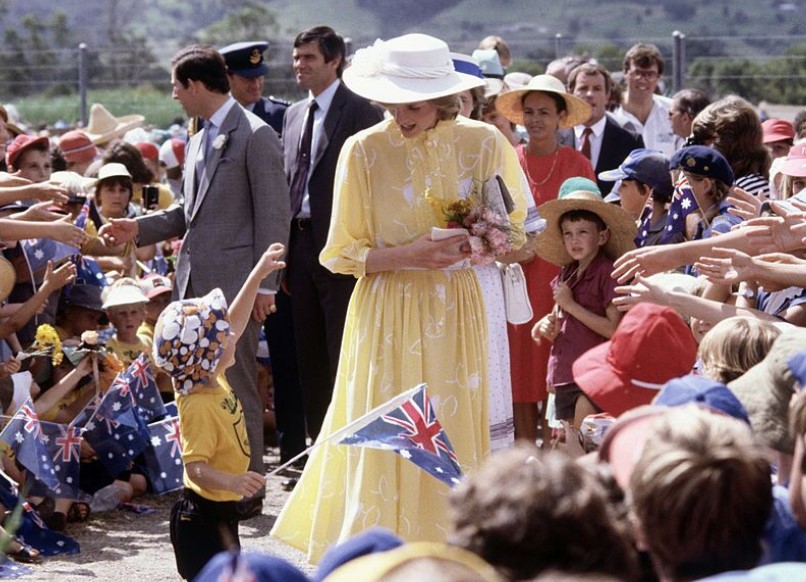 And she made that her raison d 'être. No wonder why, at some point of her short stint in this world, she was a patron of more than 100 charities! Lady Di was a notable philanthropic force that worked tirelessly on behalf of charities that genuinely mattered for her. Here's a pretty comprehensive roundup of everything she did. 
FIGHTING A BATTLE THAT NO ONE WOULD 
According to Nick Kent, producer of the HBO documentary 'Diana, Our Mother: Her Life and Legacy,' Diana was audacious as she embraced causes that were far from being fashionable in the 90s. Take AIDS/HIV as a good example. In the early 90s, Lady Spencer started a resolute fight against the illness.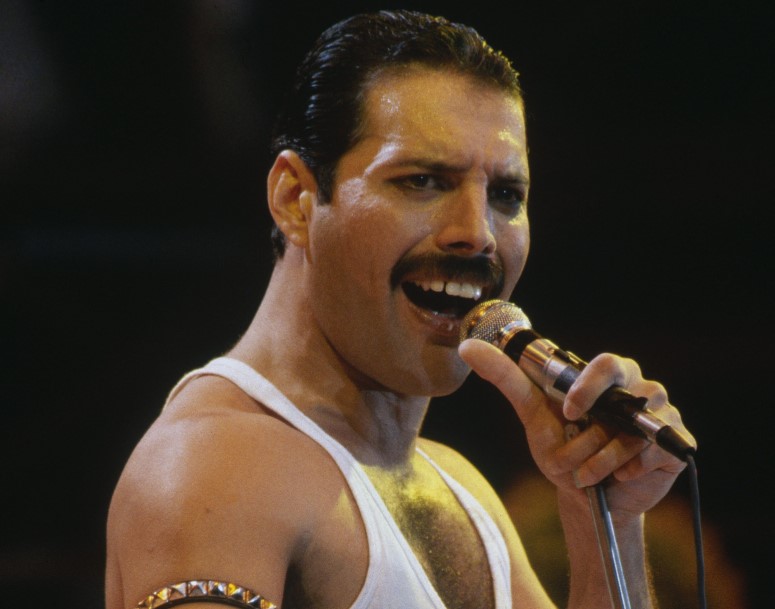 And it might have been inspired by her close bond to the rock legend Freddie Mercury. It is already public knowledge that the female royal maintained an amicable relationship for a couple of years with Queens' lead singer. 
So when Freddie passed away in 1991 at the age of 45 because of bronchial pneumonia resulting from AIDS, Diana started a crucial campaign. She became the patron of the solidarity organization National AIDS Trust (NAT), a movement aiming at fighting against this terrible pathology and its prevention.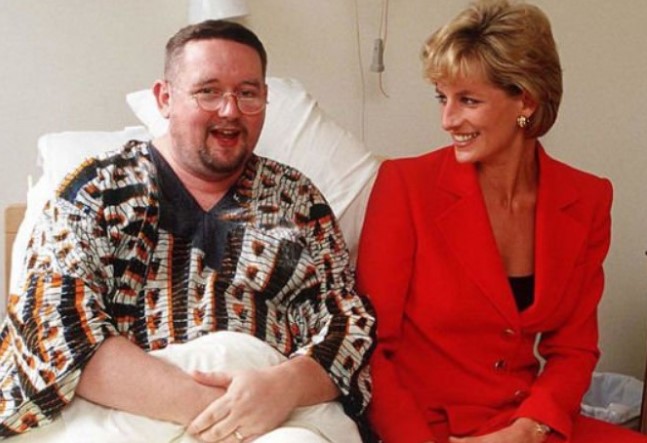 BREAKING DOWN AIDS STEREOTYPES
But even before, she was already active. In April 1987, she was invited to inaugurate the first ward of England dedicated to HIV at Middlesex hospital when the speculation surrounding the virus was rife. It was then when she did something that nobody else had done before her. 
A photograph appeared on the front page of newspapers worldwide that showed the Princess of Wales willingly shaking hands with HIV-positive patients without wearing gloves. Maybe, this might sound usual for our era. But in 1987, there was this notion that the disease could be transmitted by physical contact.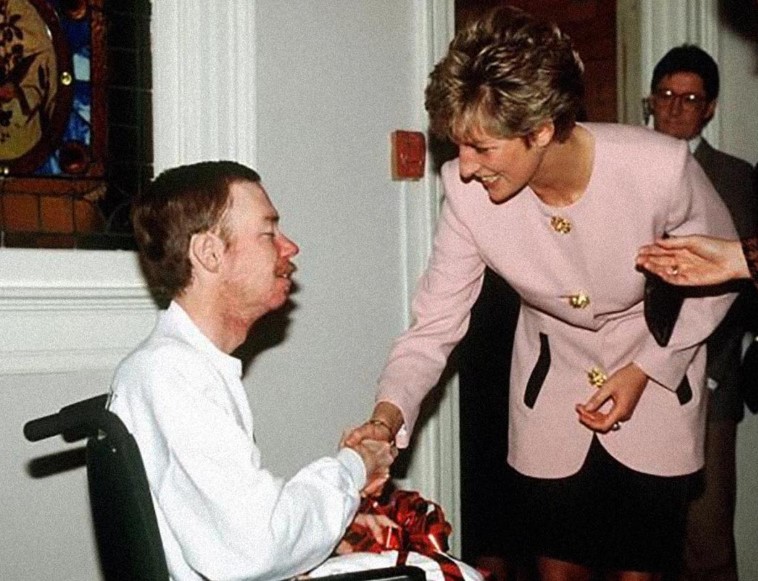 And there was the female royal, visiting patients, hugging them, and shaking hands without gloves. There are event photos of the People's Princess cuddling and comforting a terminally ill gay man that went viral and reached every corner of this planet. 
Her actions did not only break her society's bias and taboo but also highlighted her compassion and affection for those struggling with HIV. Gavin Hart's words, from the National AIDS Trust, couldn't be more accurate for Lady Di as he stated:
"In our opinion, Diana was the foremost ambassador for AIDS awareness on the planet, and no one can fill her shoes in terms of the work she did."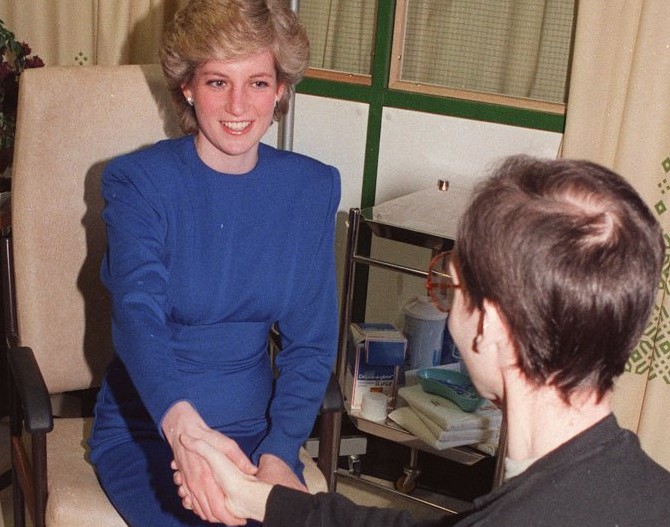 Moreover, as per Harper's Bazaar, Di's younger brother Charles, Earl Spencer, spoke in the 90s of his sister's actions toward people living with AIDS and claimed: 
"It's been good for her to champion a really difficult cause. Anybody can do your run-of-the-mill charity work, but you have to be genuinely caring and able to give a lot of yourself to take on something that other people wouldn't dream of touching."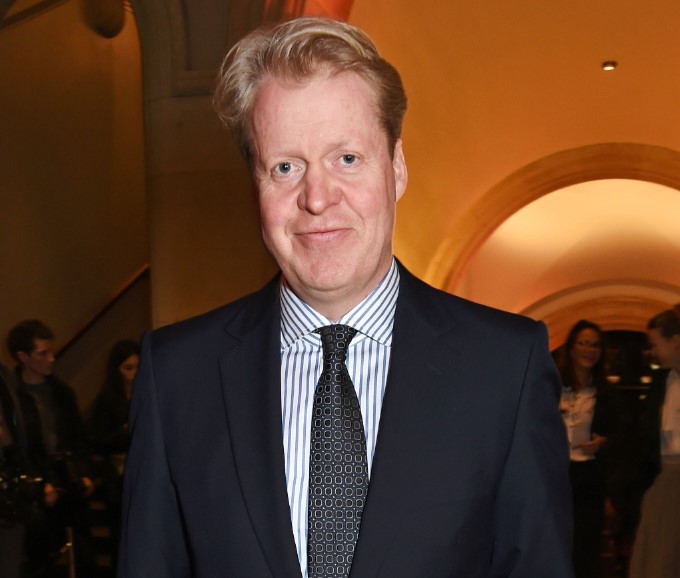 SHE KNEW HOW CRUCIAL MENTAL HEALTH IS 
When William and Harry were only children, their mother used to take them to work with different charities, including homelessness projects and with people dying of AIDS. She even once claimed that her sons had gone to all sorts of areas that perhaps no other kids of their age would be before. 
Why? You might wonder. It was because the mother-of-two wanted her sons "to have an understanding of people's emotions, people's insecurities, people's distress, and people's hopes and dreams." And this notion was the motive for one of Di's most significant causes: mental health.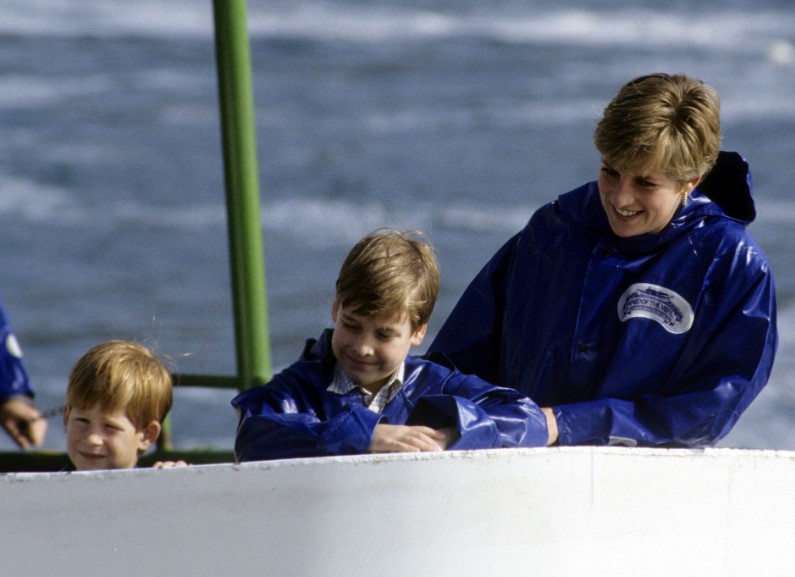 Having a life in the spotlight since she was 19 and with such a controversial and stormy marriage, Prince Charles' former wife struggled with bulimia, self-harm, suicide attempts, and postpartum depression. And what was more courageous of her is that she openly spoke about it.
For instance, during her renowned BBC interview in 1995, she described bulimia as a secret disease. She inflicted it upon herself because of her low self-esteem, thinking that she was not valuable or worthy. So food gave her a feeling of comfort.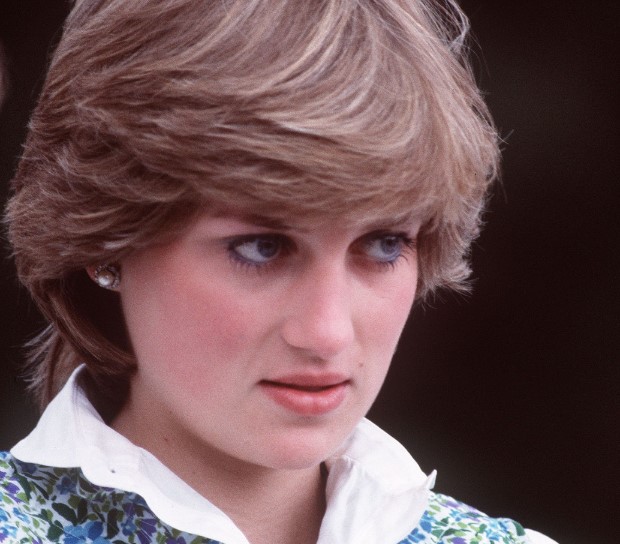 Furthermore, she claimed of her troubles and depression: 
"I was crying out for help, but giving the wrong signals, and people were using my bulimia as a coat on a hanger: they decided that was the problem — Diana was unstable."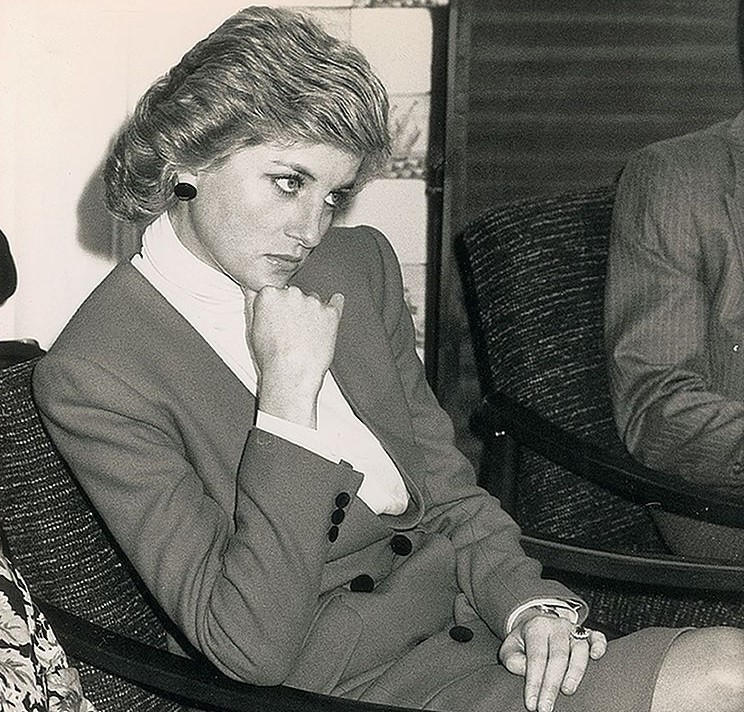 BEYOND A CHARITY
However, as The Times observed, The Queen of Hearts did not set out to be a mental health advocate. She never founded an instituted or patronized a charity regarding the issue. She merely spoke up her truth, and that was more than enough; her narrative resonated louder than anything.  
The truth is that when visible people in positions of power, like Diana, have self-disclosures just as she did, they can genuinely change people's perspective to psychological health. And that is what the society of that time desperately needed.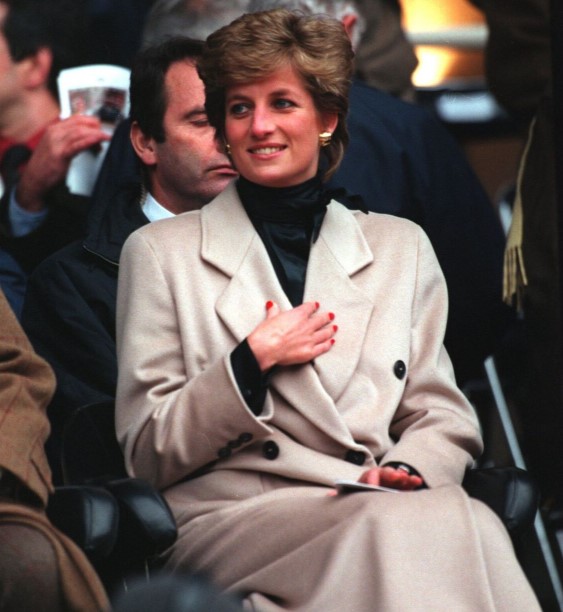 Actually, her bravery transcended beyond words. According to the source, the rates of women looking for bulimia treatment in the UK more than doubled in the years when Di let the world know about her struggle with the disorder. The press even dubbed this episode the "Diana Effect."
There were further dialogue and public awareness about the disease and females identified with Lady Di. And more importantly, Diana's sincerity unwittingly opened the door for the next generation to continue the work she once started.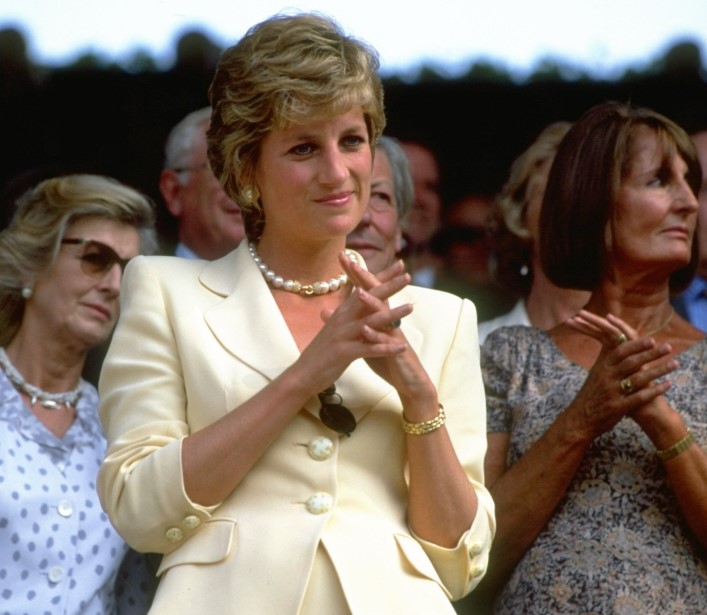 REACHING ANOTHER GROUP OF OUTCASTS
And if you thought that touching and embracing AIDS patients was enough, Lady Di did not stop there. She also stretched her compassion to people with leprosy, traveling to countries with high rates with the same purpose she had with HIV in mind: eliminate the stigma of the disease.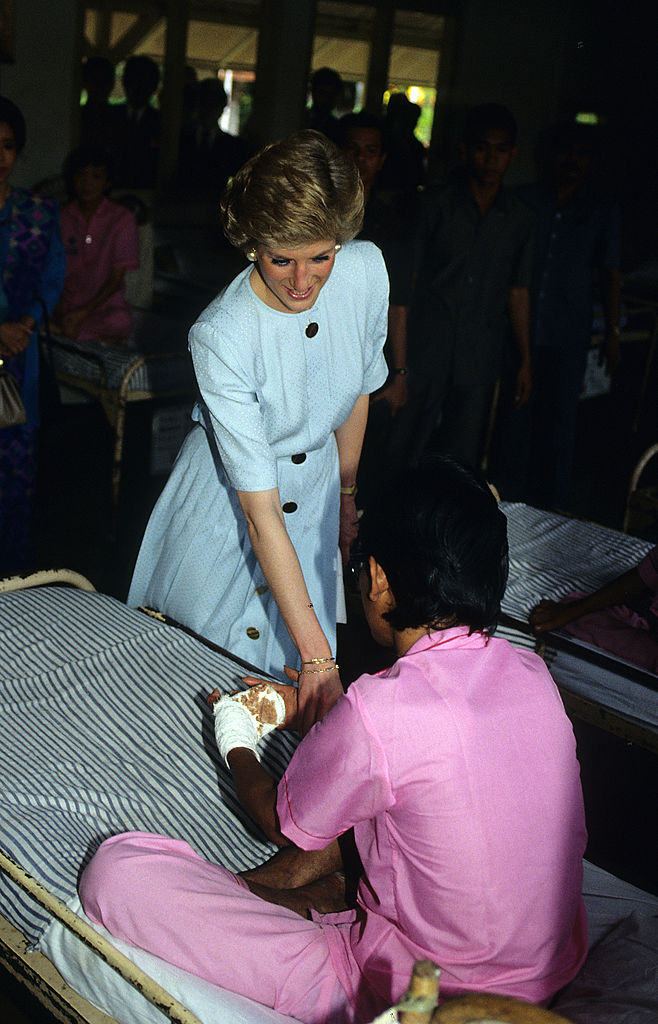 In fact, during an anti-leprosy conference in London in 1996, she spoke passionately about the illness and explained her actions about it, claiming: 
"It has always been my concern to touch people with leprosy, trying to show in a simple action that they are not reviled, nor are we repulsed."
The royal went to Zimbabwe, Nepal, and India to visit hospitals and spend time with patients. In 1990, she became the patron of TLM (The Leprosy Mission) England and Wales, serving as the voice for the marginalized and changing the world's view of leprosy, as per the association's website.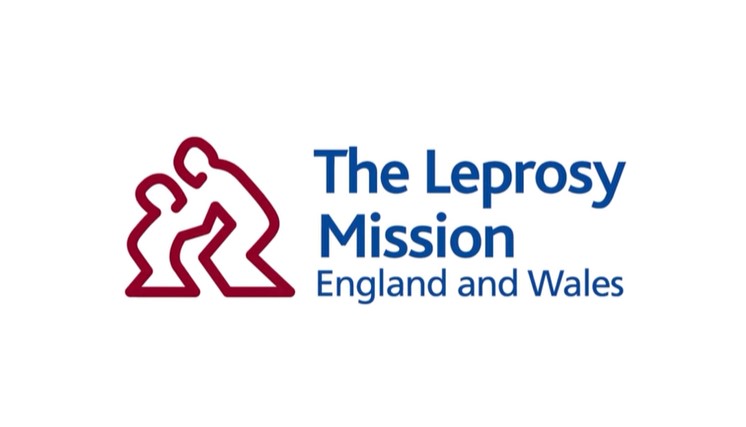 AGAINST BLOWOUTS
Changing her health causes, Lady Di turned into an outstanding defender of anti-landmine initiatives as well. It's widely accepted that soils riddled with bombs are horrific weapons that affect civilians, and in the 90s, explosions were so commonplace that the problem started being called an epidemic. 
Thus, Harry and William's mother committed to achieving a treaty to ban landmines. Besides, she started a campaign with groups seeking mine clearance. In January 1997, only months before her passing, the mother-of-two visited Angola with the humanitarian organization The Halo Trust.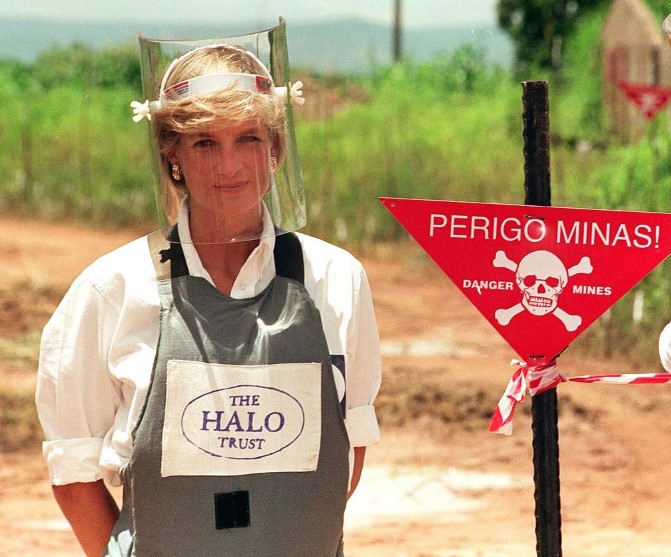 According to Town & Country, Diana stepped out onto an active minefield in the African country. She wanted to learn how de-miners cleared explosives, talk to rehab specialists, and visit the innocent victims of this destructive weapon, all that while putting her own safety at risk. In that time, she told the cameras:
"I'd read the statistics that Angola has the highest percentage of amputees anywhere in the world. That one person in every 333 had lost a limb, most of them through land mine explosions."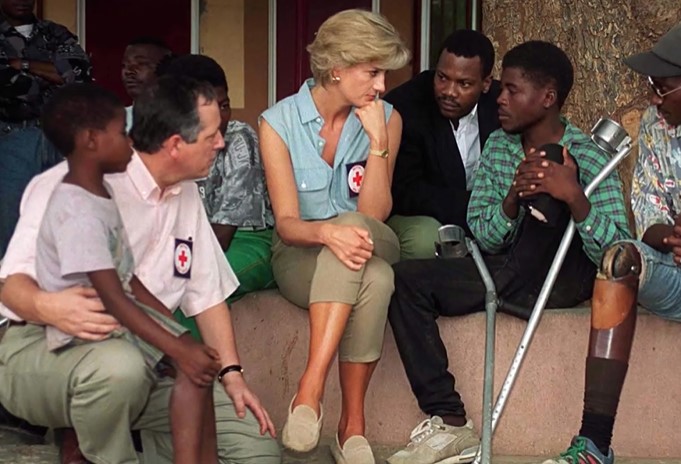 LEAVING BEHIND A WONDERFUL LEGACY 
The list of the Princess' philanthropic activities could go on and on. And if she were still alive, there's no doubt that her tireless record of work for others would be much greater. But despite her demise, the People's Princess managed to transcend beyond her time. 
When she was still among the living, Di made sure that her kids learned about the world and fundamental causes where royals can make a difference. Harry has even publicly thanked his mother for showing him and his sibling an ordinary life as they are not cut off from reality.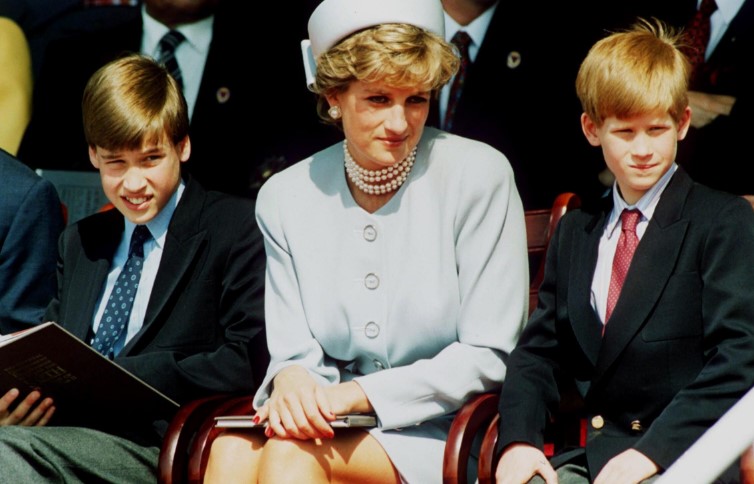 On her side, Lady Di once stated about her sons,
"They have knowledge—they may never use it, but the seed is there, and I hope it will grow because knowledge is power."
And it seems that years down the road, that seed has sprouted and flourished to be an incredible tree of hope for the world. 
In accordance with Diana's yearnings, Harry and William grew to be exceptional out-there royals, traveling to myriads country and devoting their time and money to the less fortunate. And there's no uncertainty that the brothers do a great deal of it with their beloved mother in mind.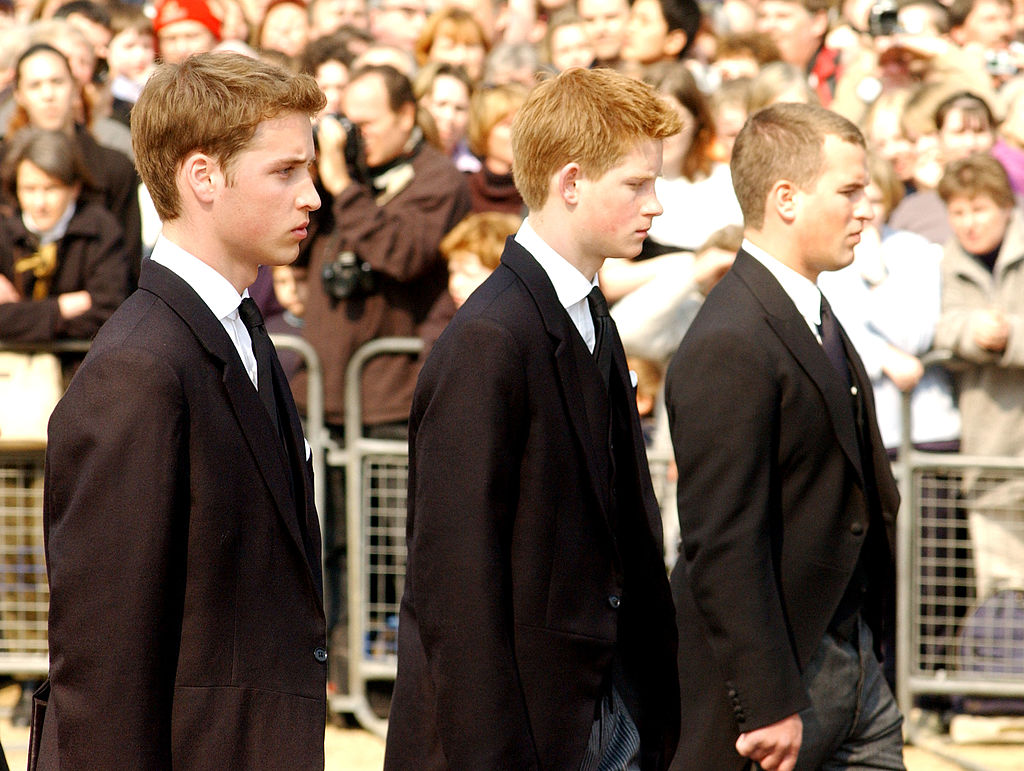 PRINCE HARRY AND HIS RELENTLESS EFFORTS
Back in 2007, the Duke of Sussex told E! News that his philanthropic endeavors were "just a chance to carry on what she left behind," talking about his mother. Moreover, he claimed in 2017,
"I intuitively know what my mother would like me to do and want to progress with work she couldn't complete." 
And we're pretty convinced that Di would be quite proud with everything his little Spencer has done. In 2006, Harry co-founded a charity called Sentebale to provide aid to HIV/AIDS patients in Lesotho and Botswana. One interesting fact is that Sentebale means "forget me not" in Lesotho, which is in honor of the People's Princess.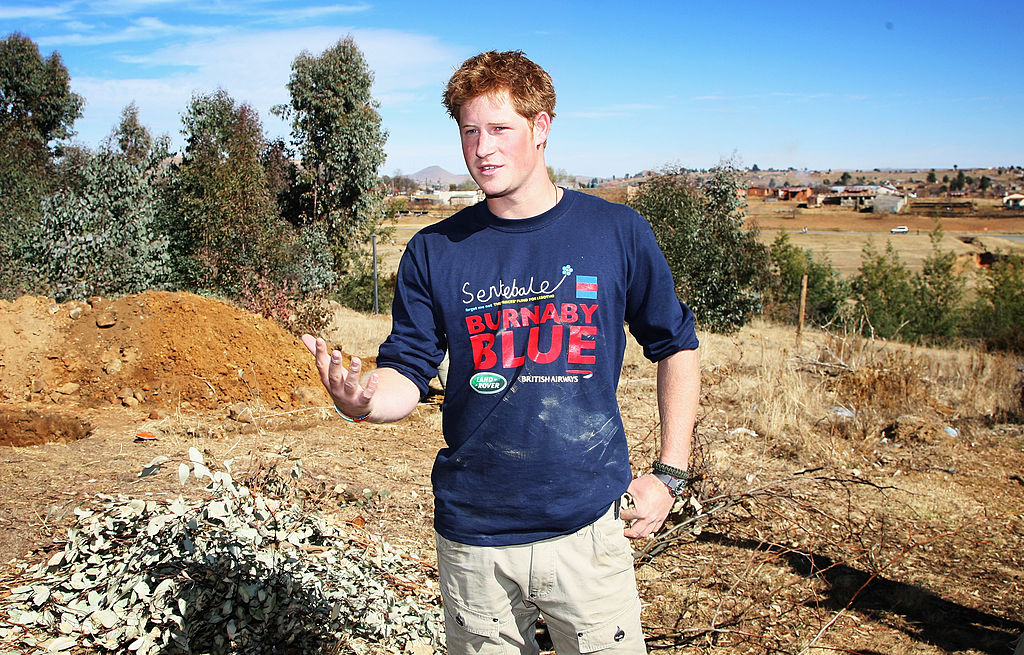 As per ABC News, part of his campaign has included giving conferences in various countries, fighting for the needed funding, and overseeing the importance of education and resources in vulnerable regions of Africa. Besides, the ginger royal followed in his mother's footsteps with a groundbreaking feat.
As part of his campaign to raise awareness and encourage testing for AIDS, Harry himself took an HIV test along with singer Rihanna in Barbados. He wanted to show how easy the process was and eliminate the stigmas surrounding the examination, calling it to be seen as normal and accessible.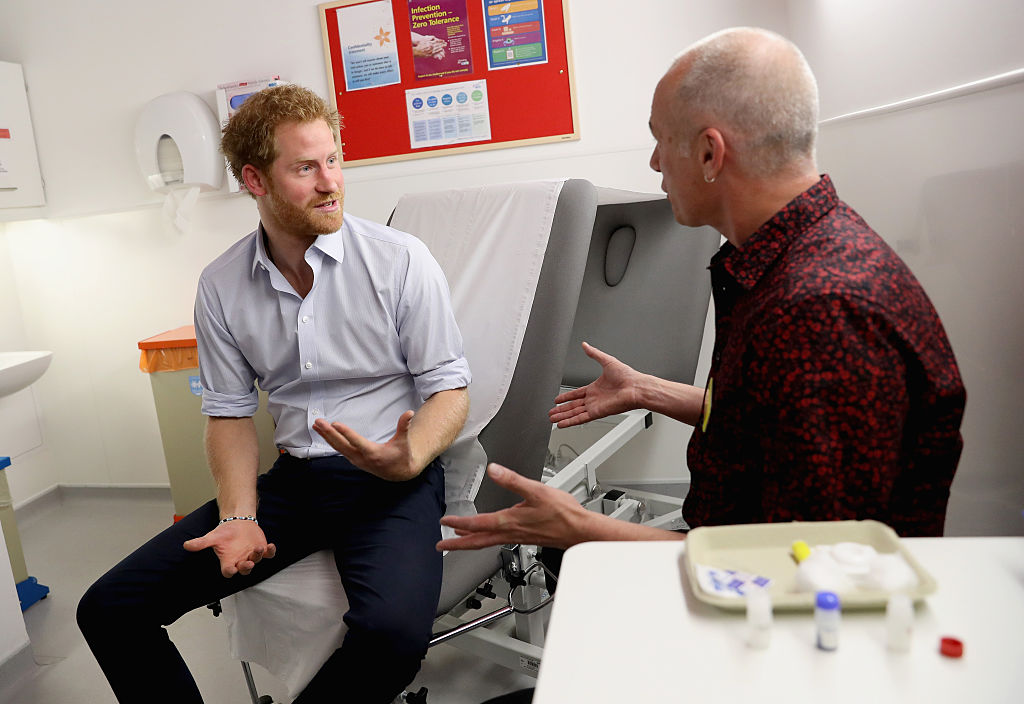 FOLLOWING SUIT IN ONE MORE THING
But that's not it. The new father is now the new patron of The HALO Trust, the same landmine charity that took Diana to Angola years ago. Harry definitely picked up the mantle that once belonged to his mother on landmine removal. 
CNN noted that in 2013, the Prince also visited the African country and saw with his own eyes a struggling community and noticed that there was still a lot to do. He continues urging governments to finally clear Angola of landmines and recently called for a world free of weapons by 2025. On the other side, William has done his bit.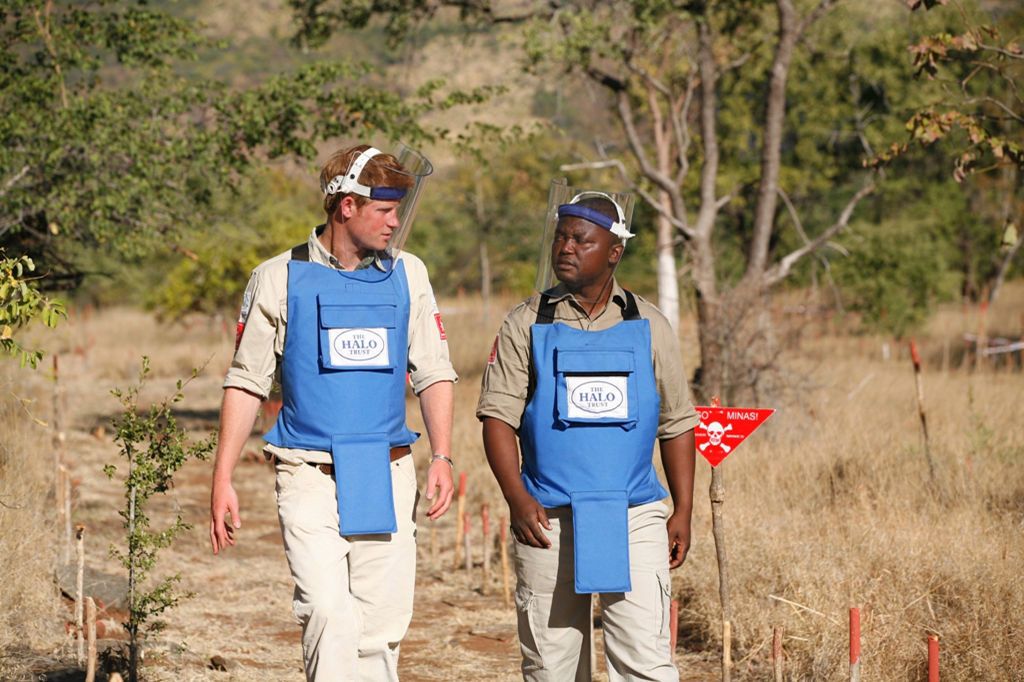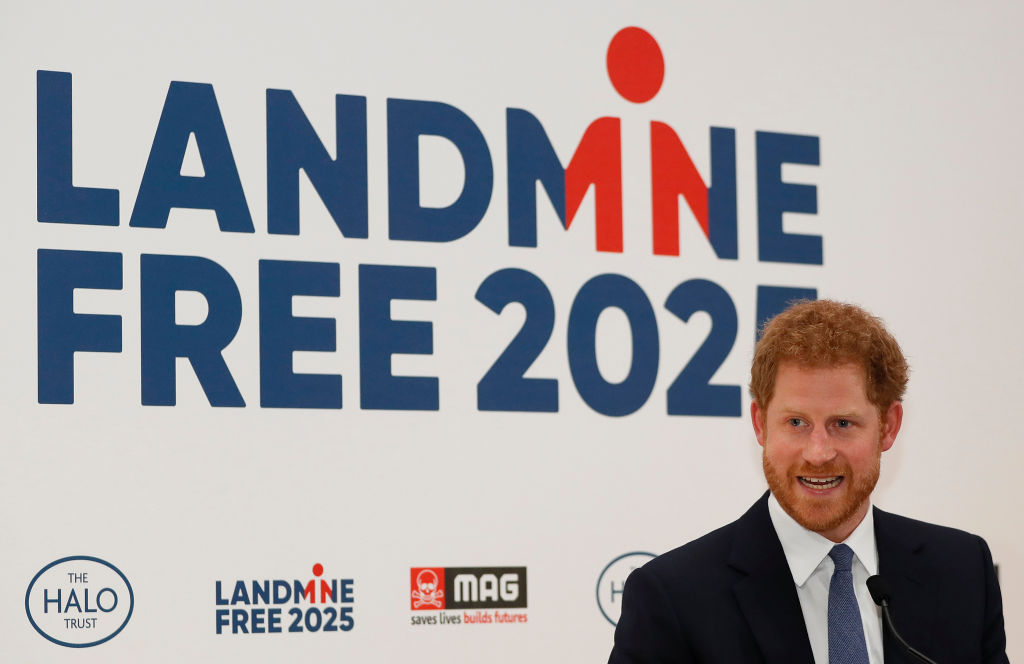 WILLIAM AND ONE GREAT IDEA
The Dukes of Cambridge and Sussex joined forces to set up The Royal Foundation in September 2009 in order to tackle today's biggest challenges that matter to them and society. Although it supports a broad spectrum of initiatives, one of the most outstanding is mental health.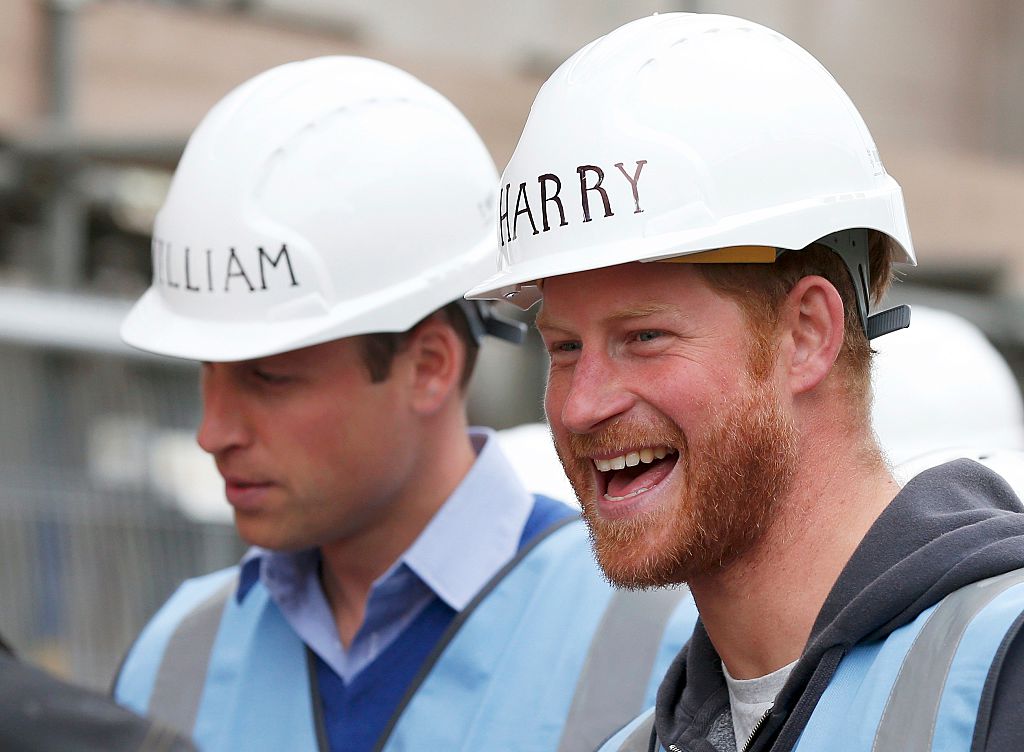 According to BBC, Prince William has even opened up about his mental pressures during tough times of his life, including his mother's loss when he was only a kid and his military service stint as an ambulance pilot. About that experience, he stated:
"That raw emotion... I could feel it brewing up inside me, and I could feel it was going to take its toll and be a real problem. I had to speak about it."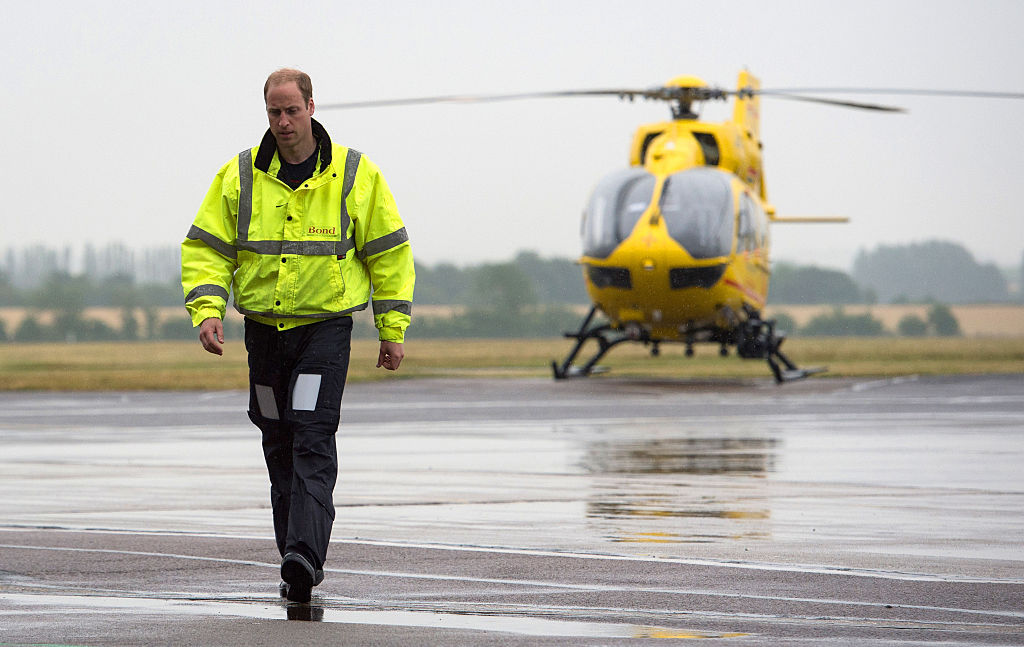 Thus, the heir to the throne has devoted a great deal of his time to this cause. In 2017, William, along with his wife and younger brother spearheaded the Heads Together campaign. The royal trio came together with eight charity partners to raise awareness and provide aid to people with mental health problems, by the British Monarchy's website.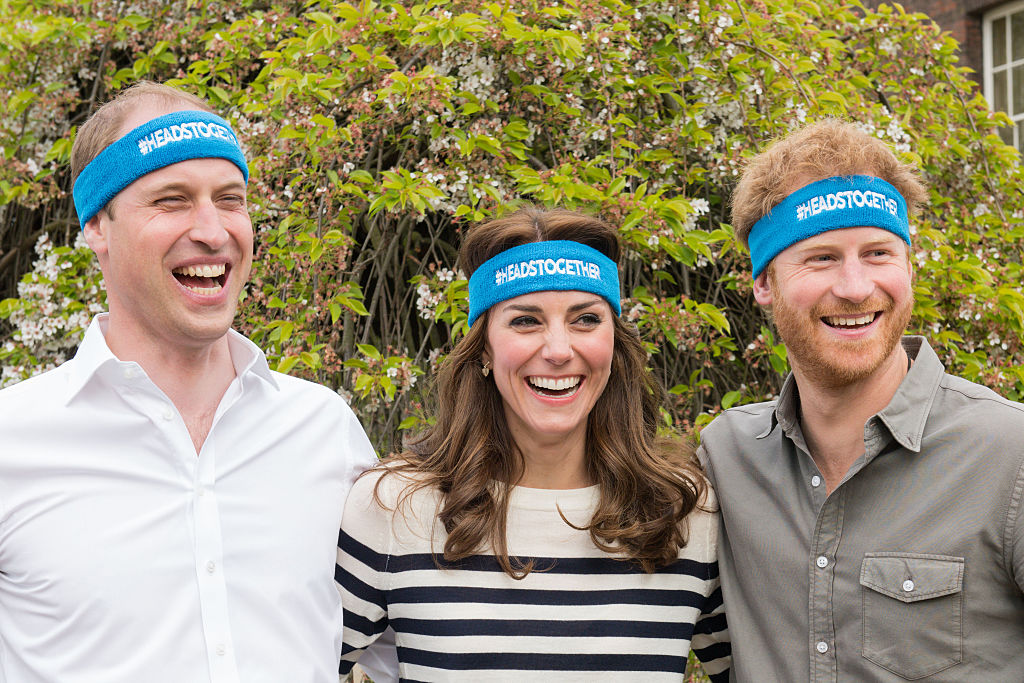 REACHING THE WORLD
The Princess of Wales' influence did not cease with her own sons. She also inspired the entire planet to be more generous with charitable causes. Within days of Di's tragic death, the general public and community groups poured donations that reached the $44 million.
Therefore, The Princess Diana Memorial Fund was set up in response to the generosity of people. Harper's Bazaar reported that when the fund closed in 2012, 15 years after Lady Di's passing, it had granted over $145 million to more than 400 organizations around the world for humanitarian causes.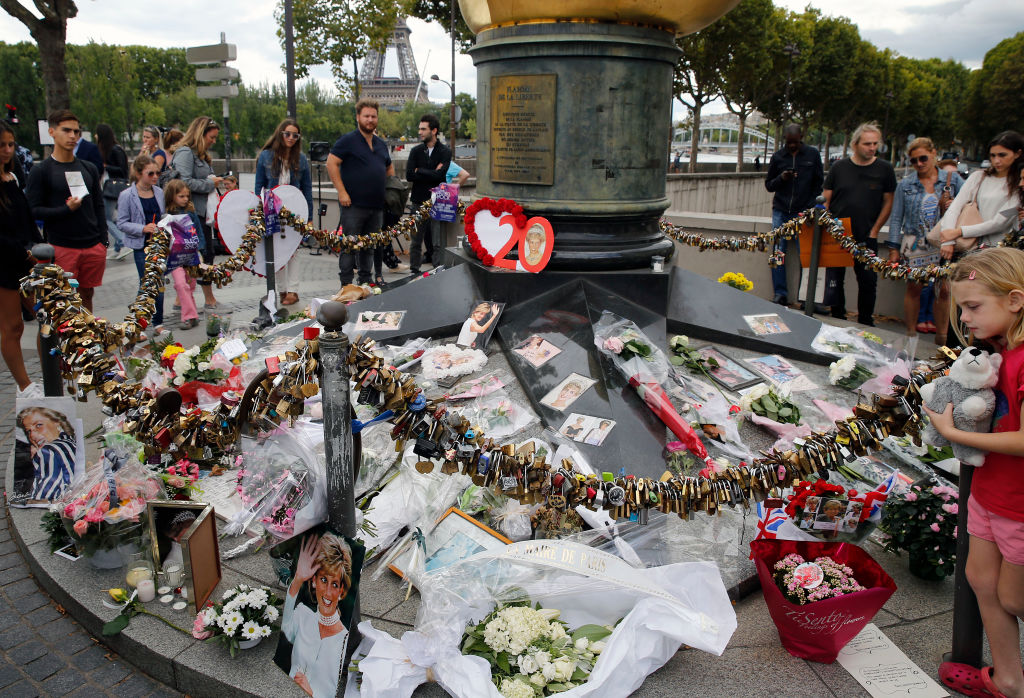 A year later, The Royal Foundation took over the ownership of the fund to safeguard any further income. According to the Foundation's website, "The Fund has carried out fantastic work over the last 15 years to continue the legacy of Diana and improve the lives of some of the most disadvantaged people in the world." And as its motto goes, "the work continues."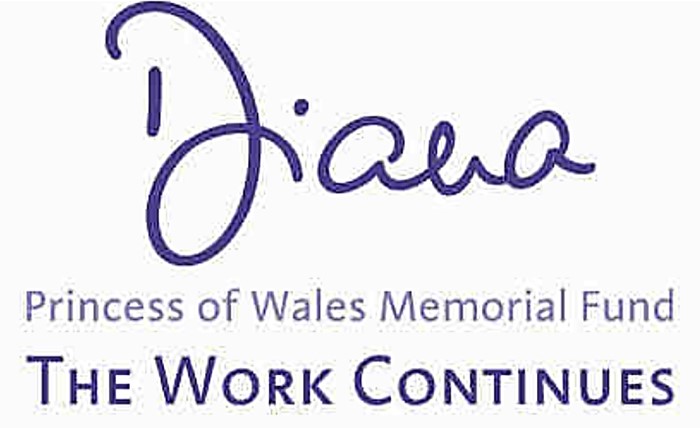 Some people leave this world very suddenly, but their lives and actions can leave a mark that lasts forever. There's no doubt that Princess Diana can be counted in this group. If you enjoyed this article, share it with other friends and relative who admire and love Lady Di as much as we do. Until next time! 
Source: ABC News, CNN, BBC, British Monarchy, The Royal Foundation, Independent, Harper's Bazaar, E! News, The Times, The Leprosy Mission, Town & Country
Related: