The Crusial Moments In The History Of The Royal Family In A Year You Were Born
With the British Royal family constantly making headlines, it seems like we already know everything about the monarchy. However, that's far from the truth. The monarchy has a long history full of many ups and downs, which is why we've decided to compile a timeline of the most important events. Keep scrolling to find out which event took place during your birth year!
1940: A Difficult Time For the Monarchy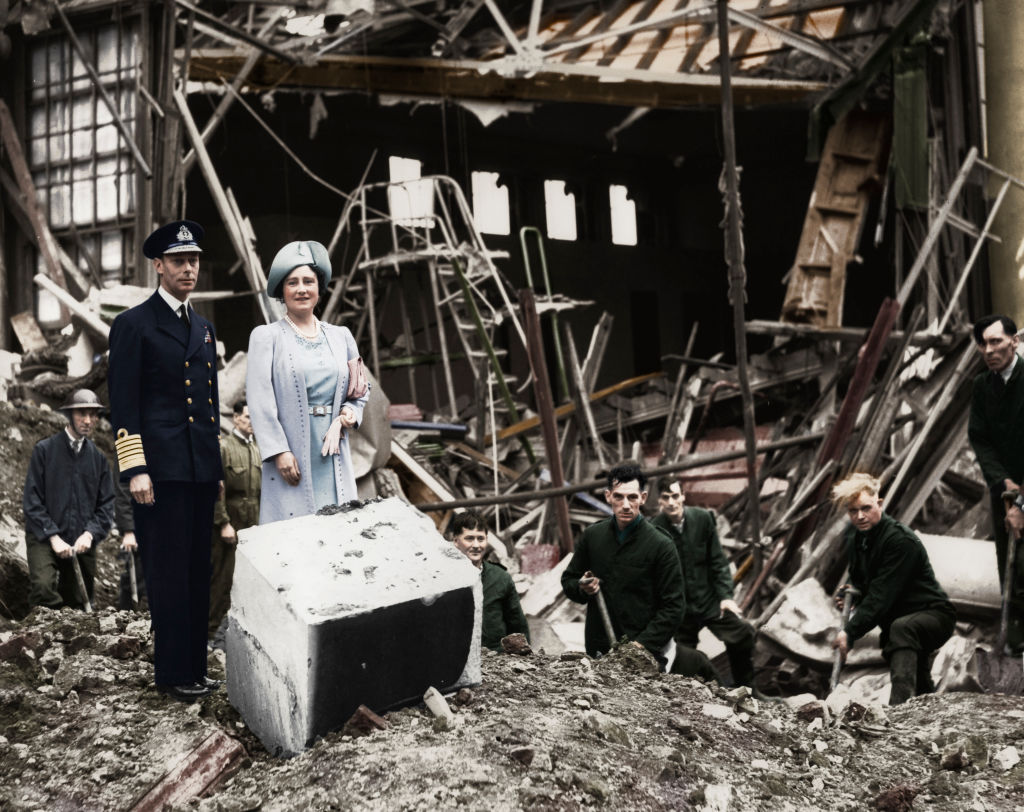 This year marks a dark time in the monarchy, as Buckingham Palace was bombed during the Blitz, and once again in November.
1941: Evaluating the Damage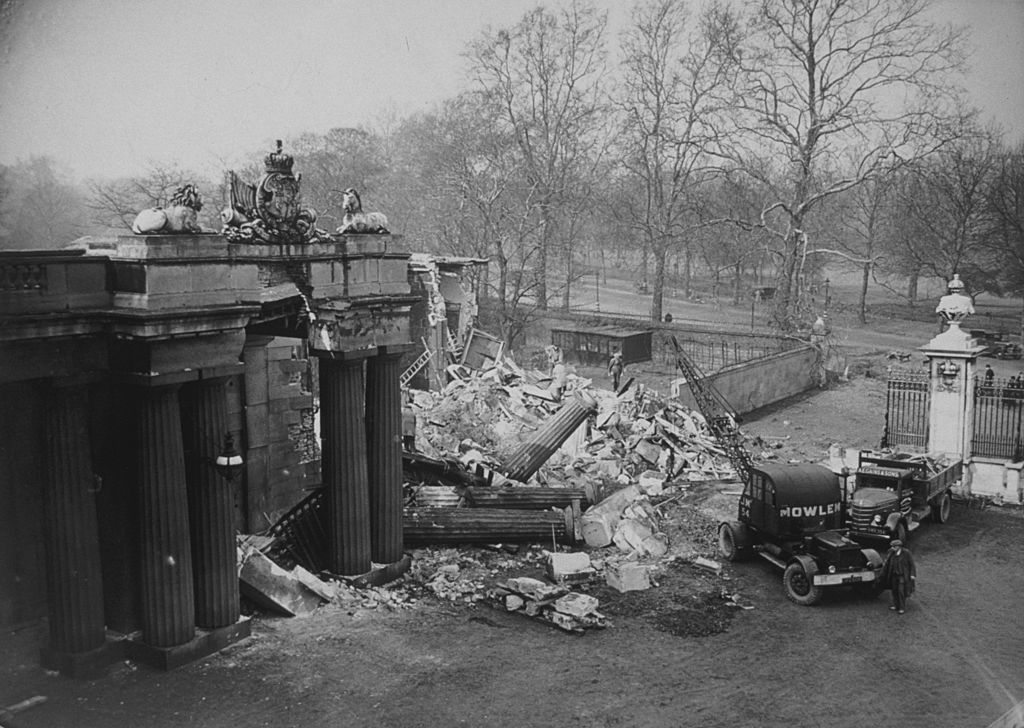 The King and Queen were in London throughout the war and were frequently spotted out in public, looking at all the damage that's been done.
1942: Tragedy Strikes the Royals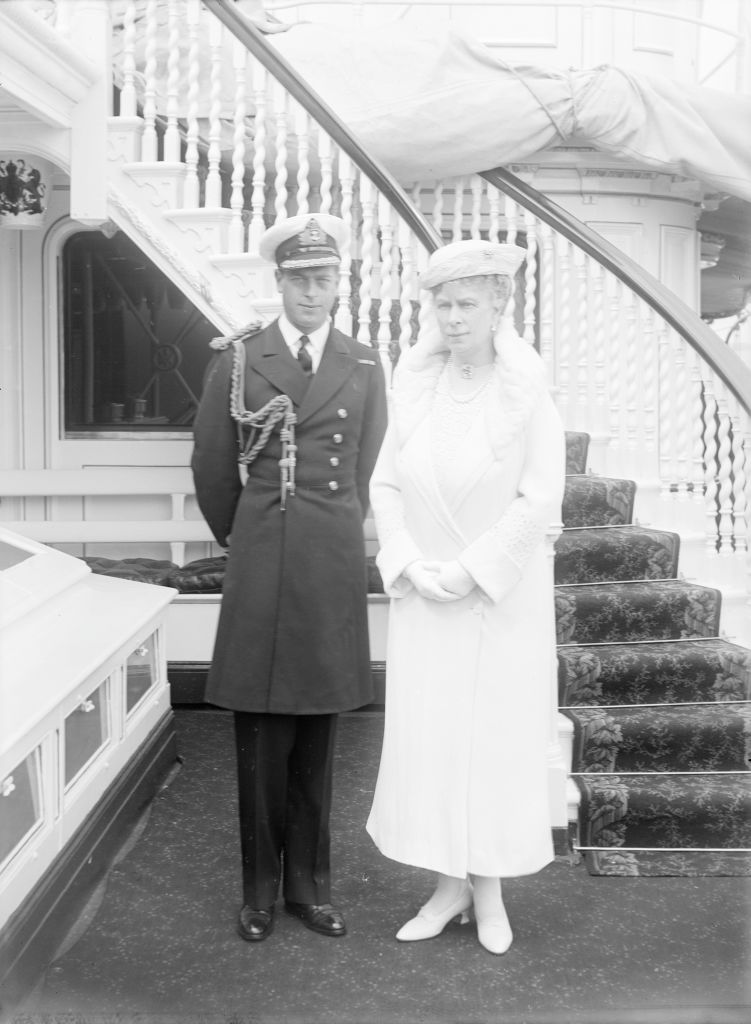 Another tragic year for the Royal Family, as Prince George, Duke of Kent, was killed in active service, just a few short weeks after Michael, his son, was born.
1943: Helping Their People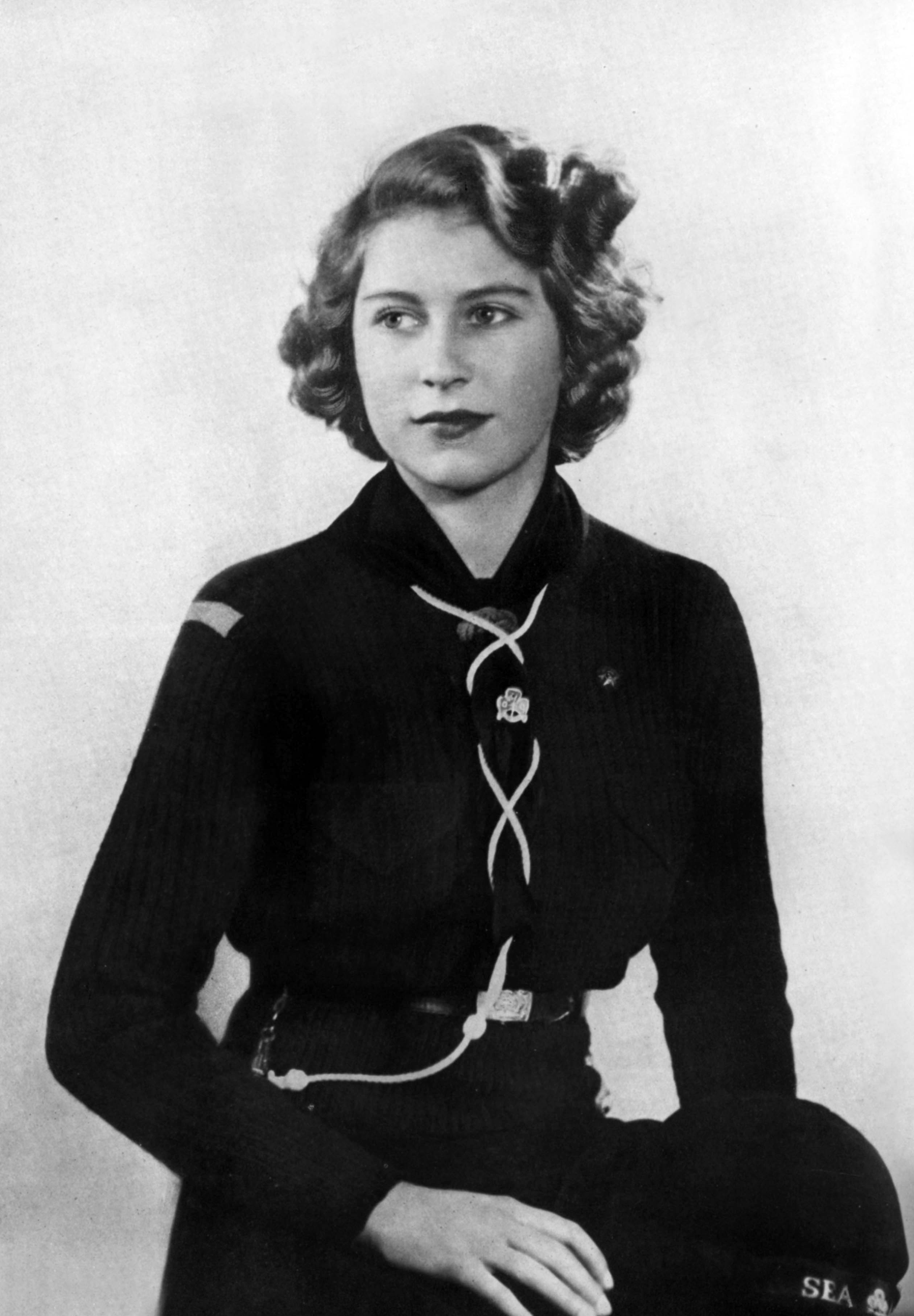 King George VI, Queen Elizabeth, and Princess Elizabeth and Margaret take a stroll around Sandringham Park, which had to be turned over to agricultural production in order to help the war effort.
1945: Victory Day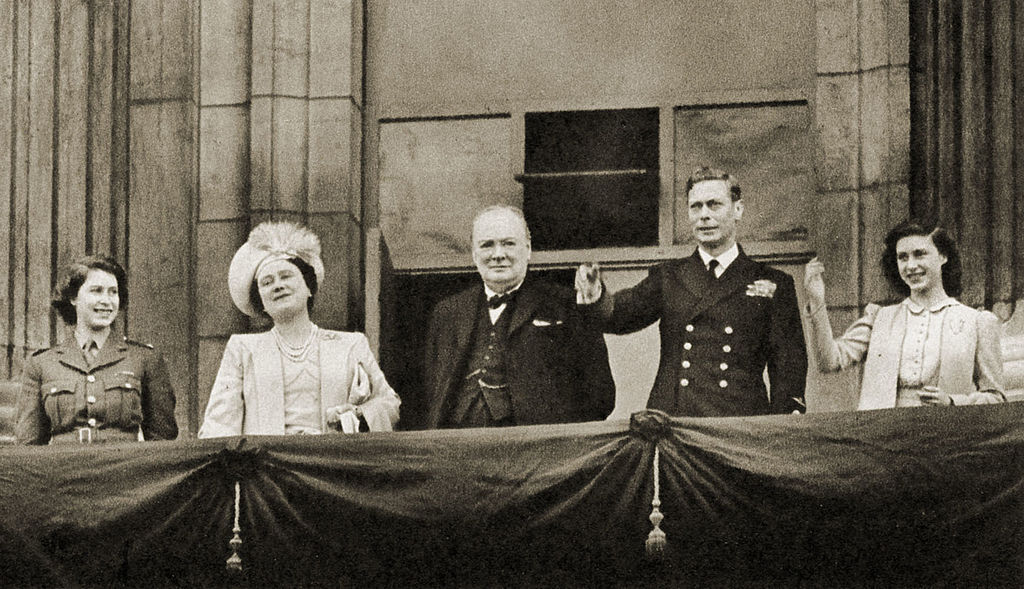 King George VI makes an appearance with Winston Churchill on the balcony during Victory Day celebrations. The two became close friends during WWII.
1946: Addressing the UN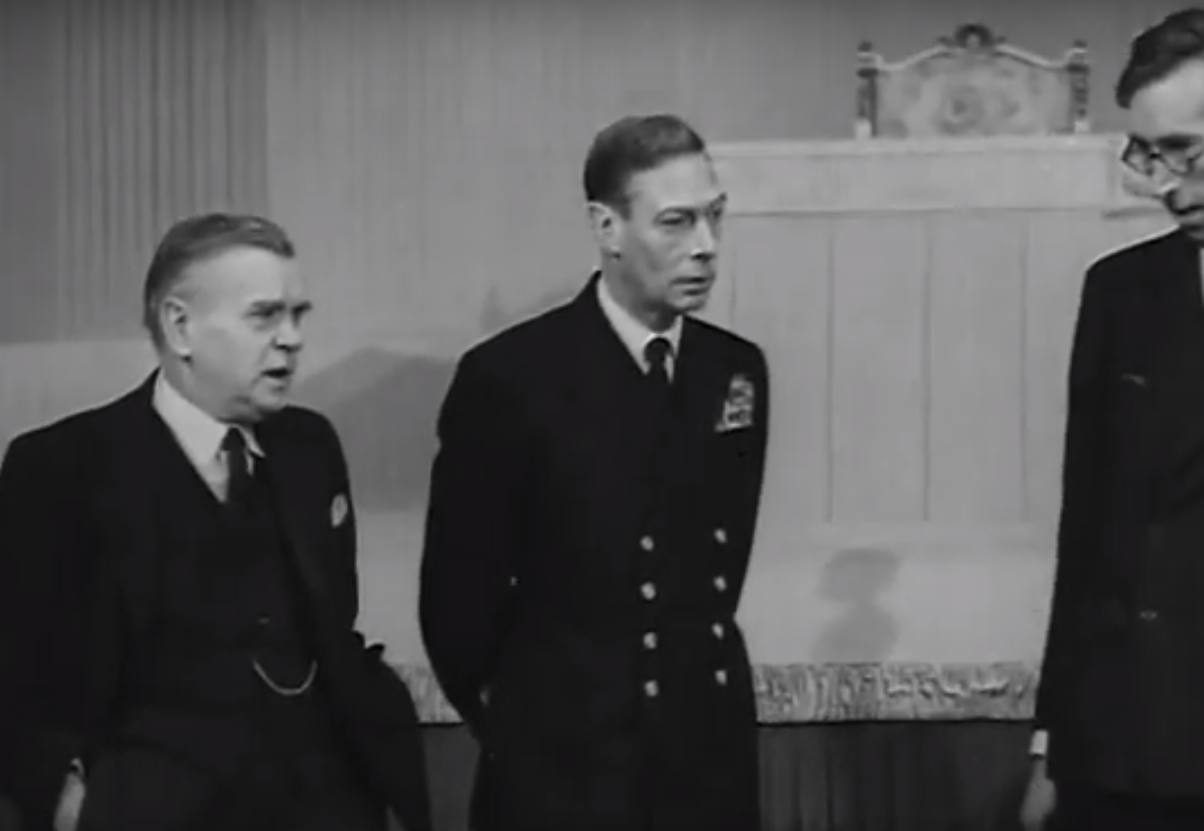 The first assembly of the United Nations takes place, where King George VI makes an official addressing.
1947: Philip and Elizabeth Become One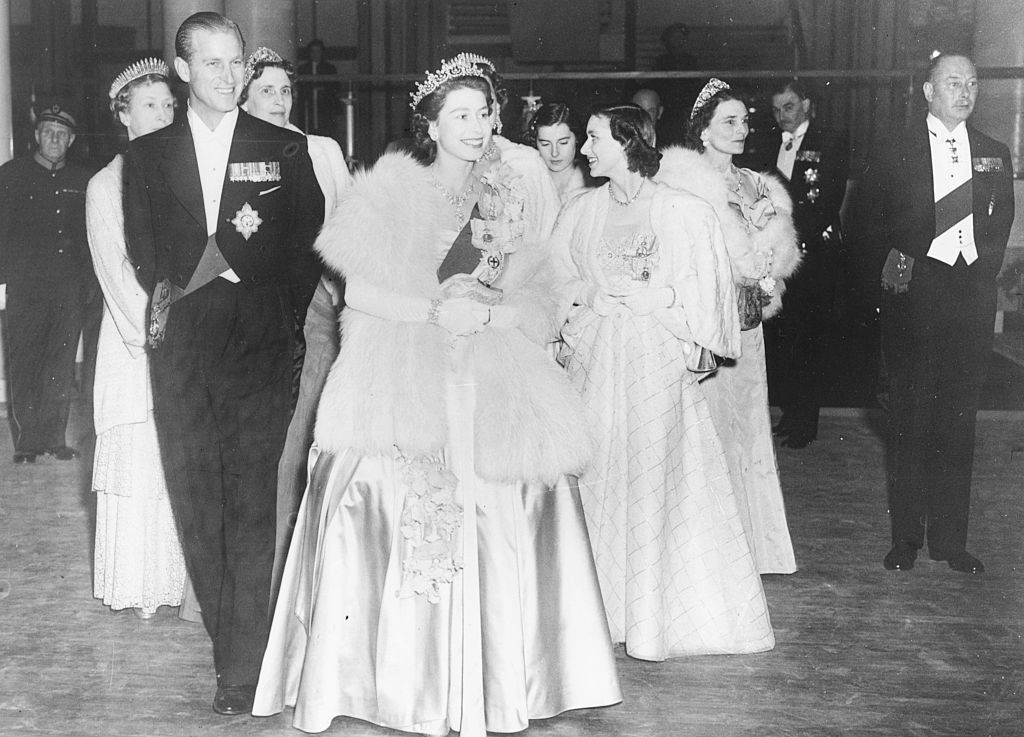 Princess Elizabeth and Prince Philip have their wedding on November 20, after Philip proposed to the future Queen in July.
1948: A Prince Is Born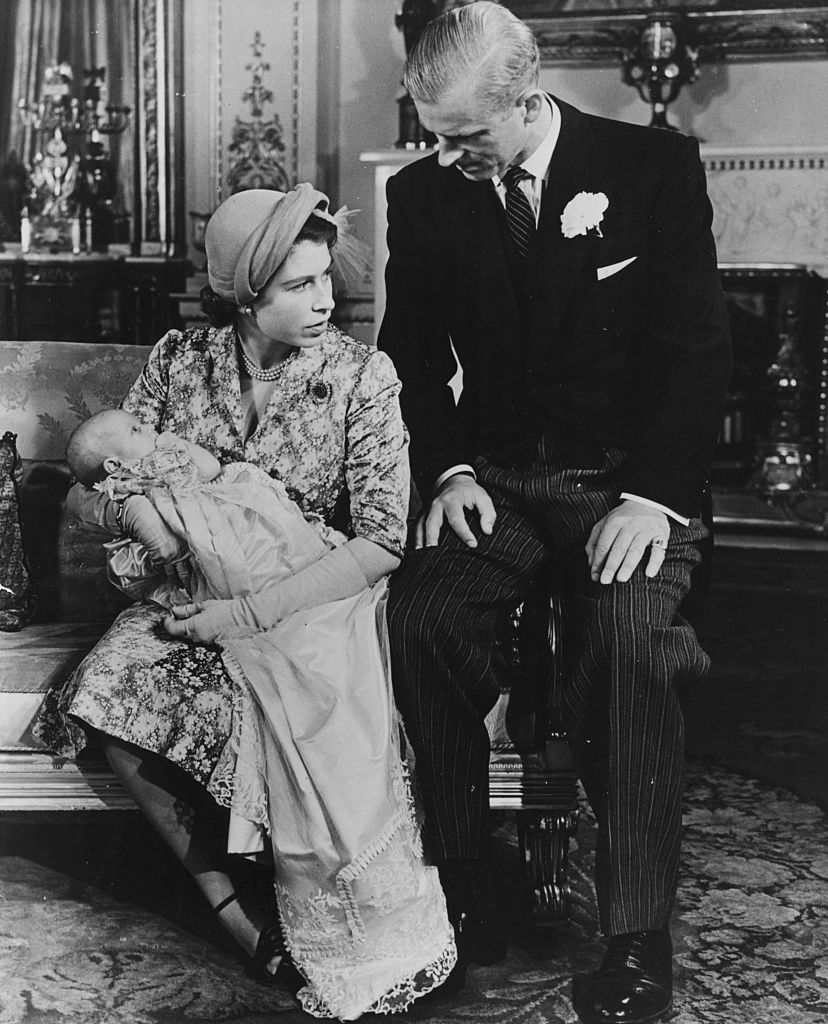 Prince Charles is born on November 14.
1949: Princess Honors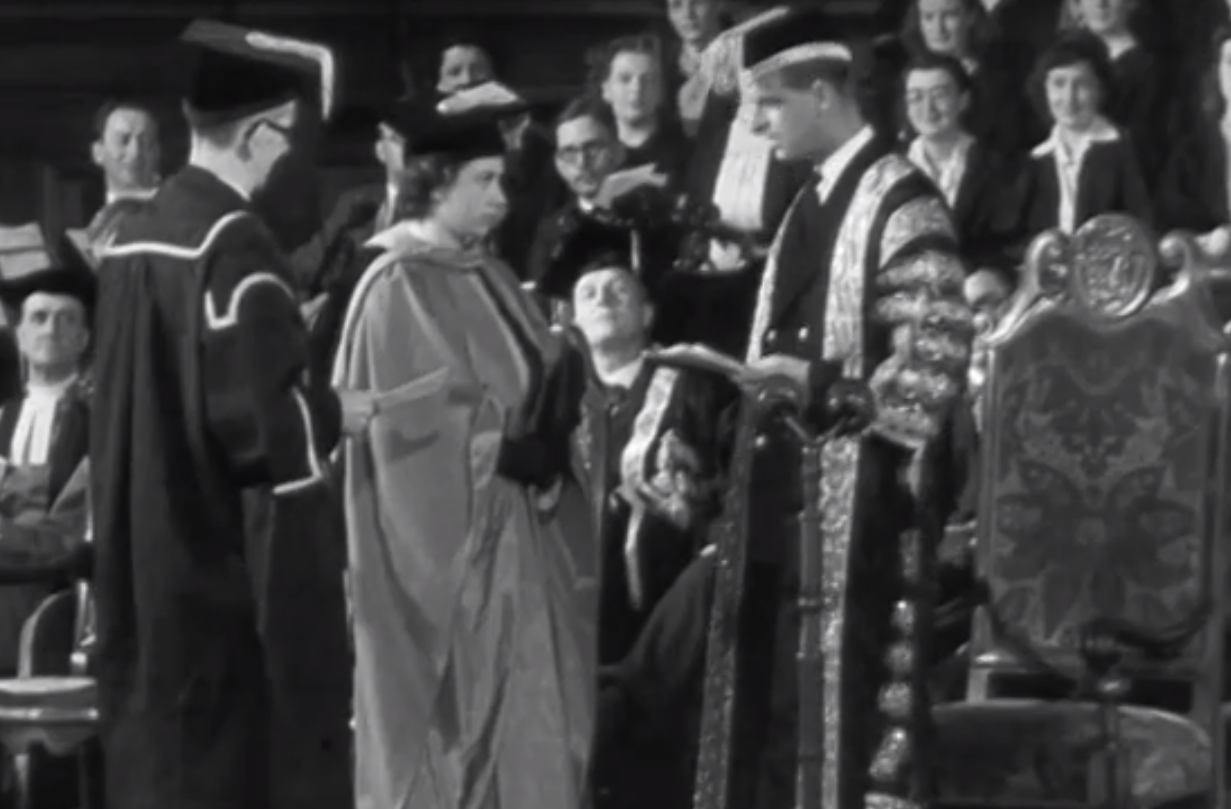 Prince Philip presents an honorary diploma in musicology to Princess Elizabeth after he was appointed Chancellor of the University of Wales.
1950: A Princess Is Born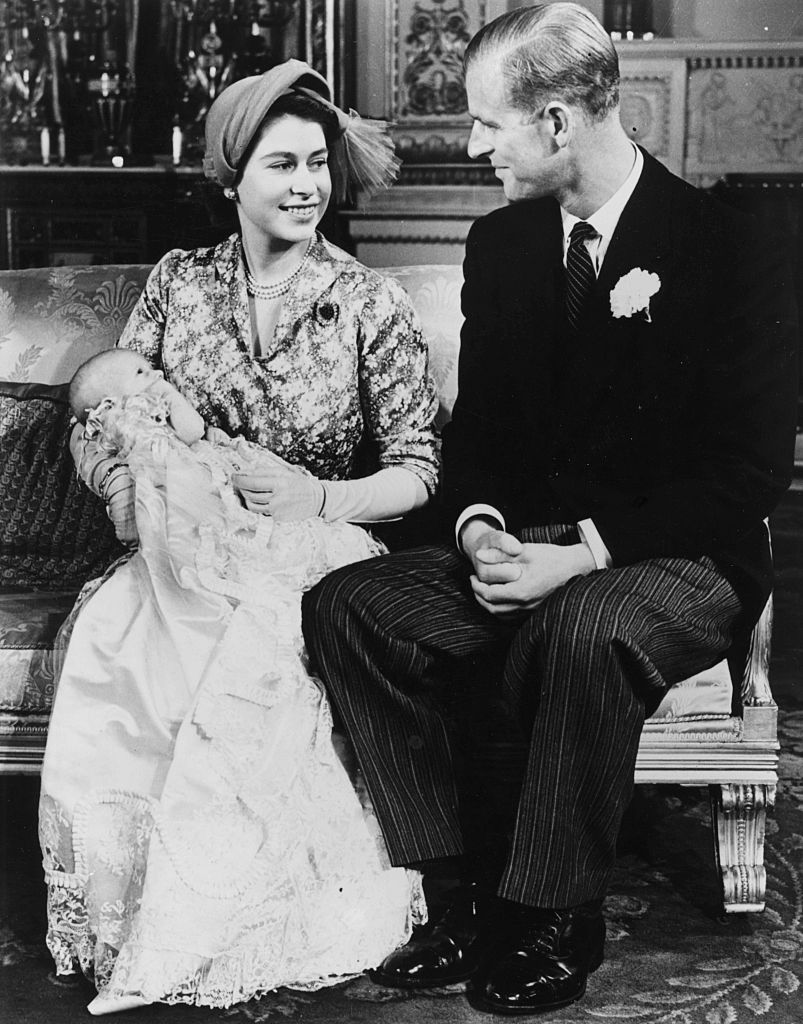 Princess Anne is born on August 15.
1951: A Family Of Four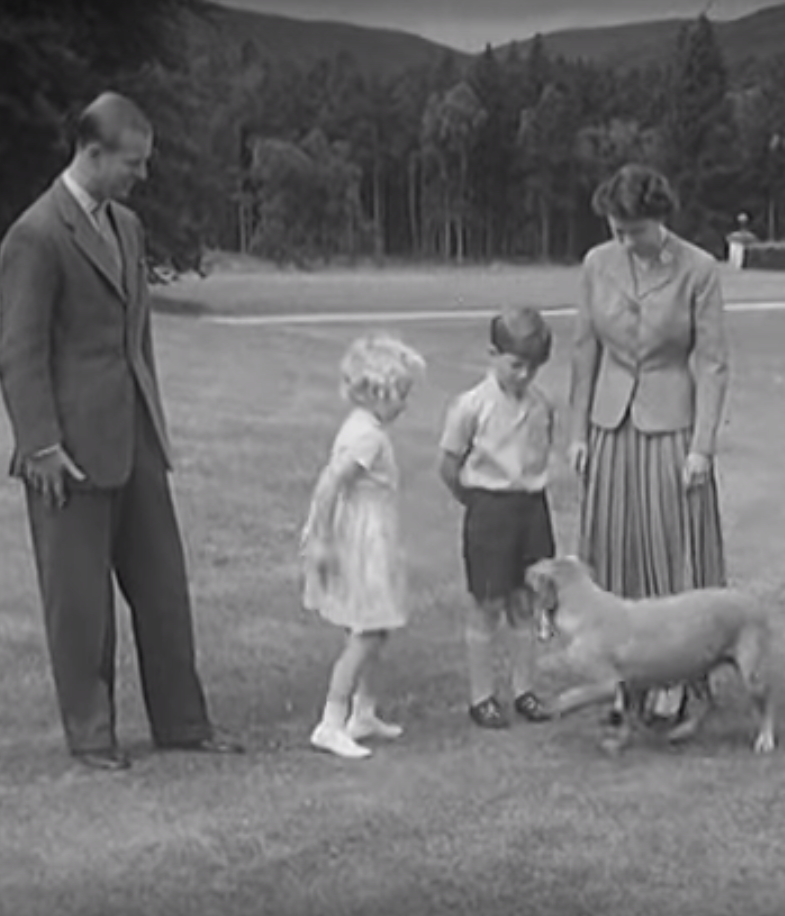 The new family of four, Princess Elizabeth, Prince Philip, Prince Charles, and Princess Anne, all take a quiet moment together.
1952: The End of an Era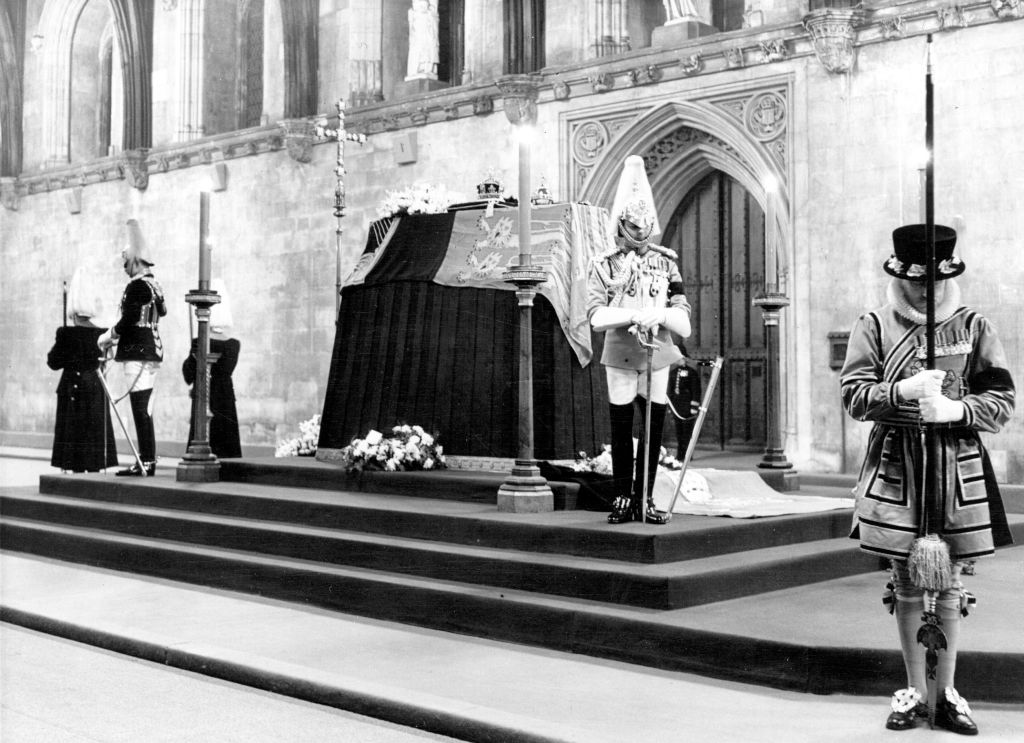 Tragedy strikes once again when King George VI suddenly passed away on February 6. A bittersweet moment in history, as Princess Elizabeth becomes Queen Elizabeth II.
1953: The Start of a New Era
Queen Mary passes away on March 24. Queen Elizabeth's coronation takes place on June 2.
1955: A Scandalous Time For the Royals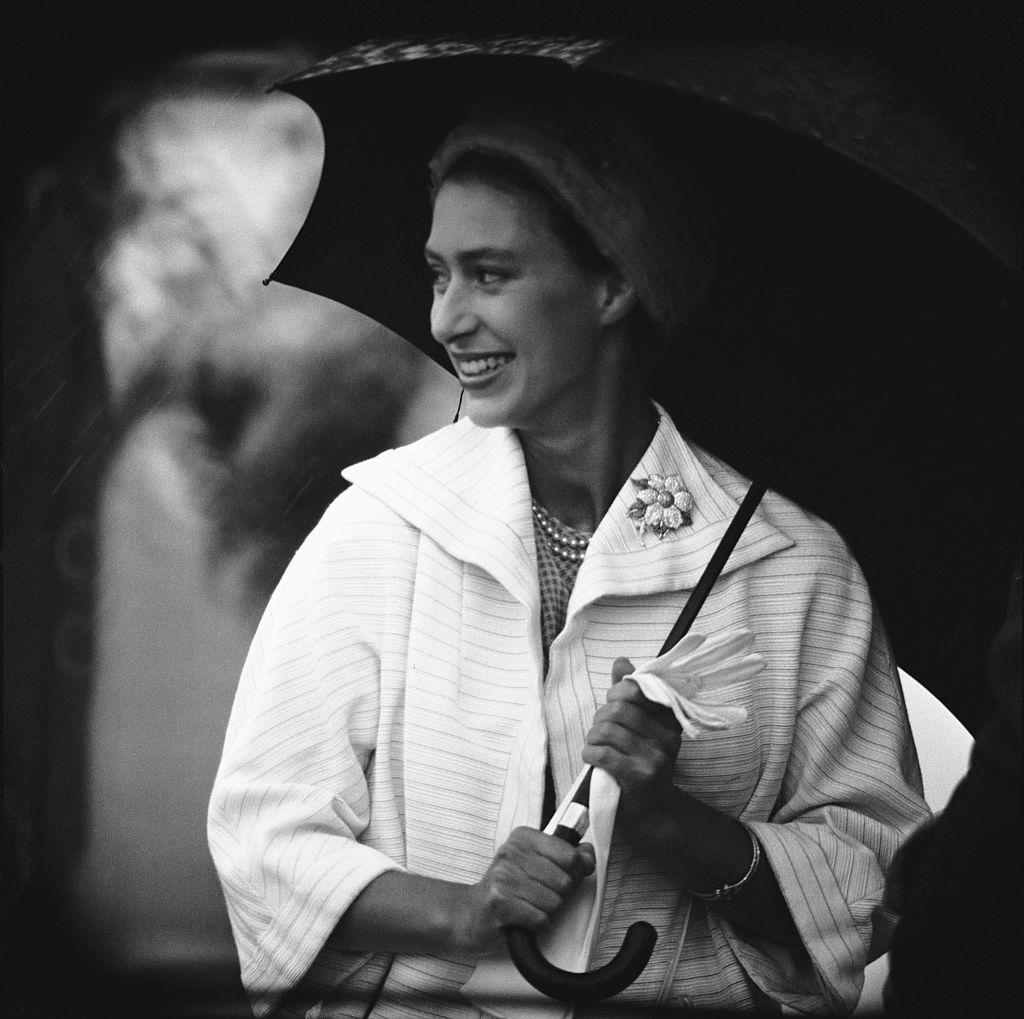 Princess Margaret announces that she won't be marrying Captain Peter Townsend, after not receiving the necessary consent from her sister, Queen Elizabeth.
1958: At the Derby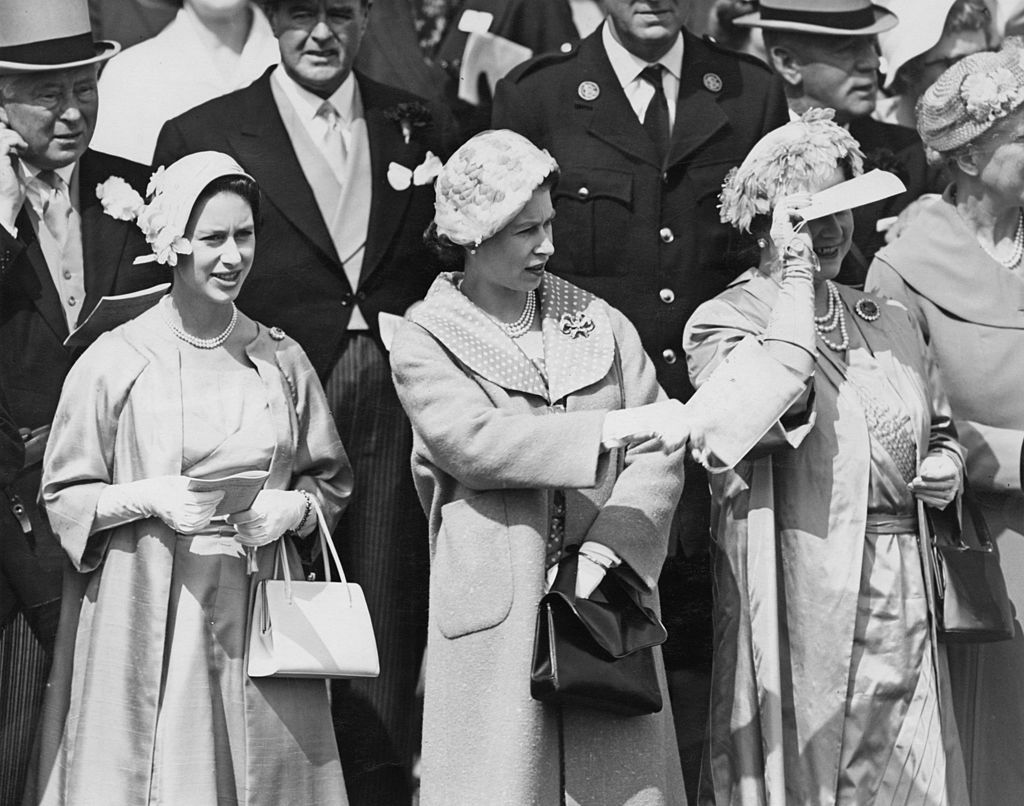 Queen Elizabeth II, Princess Margaret, and the Queen Mother go down to the Epsom Downs Racecourse to attend the Derby.
1960: Royal Brothers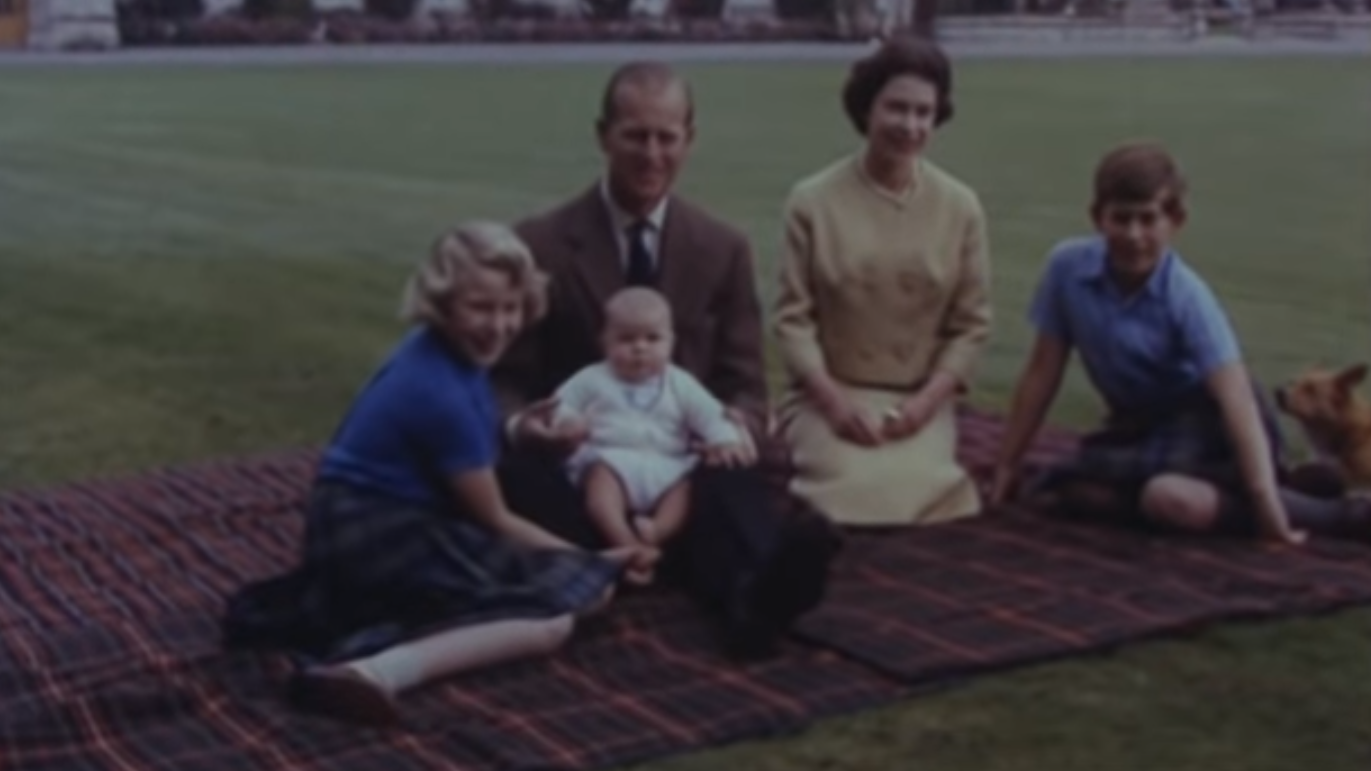 On February 19th, Prince Andrew is born. Princess Margaret also celebrates her big day this year, as she marries Tony Armstrong-Jones.
1961: The Young Viscount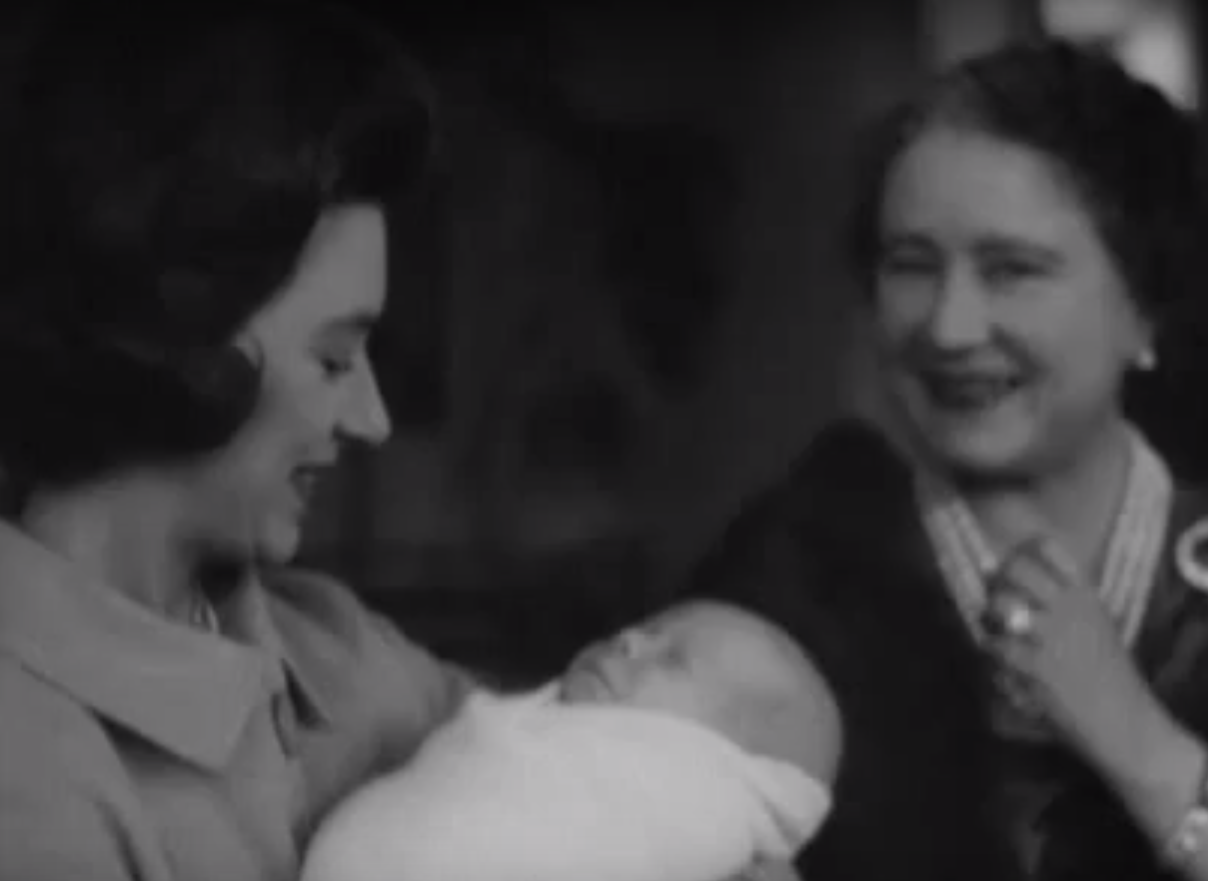 Princess Margaret holds her newborn son David Albert Armstrong-Jones (Viscount Linley). 
1962: School Days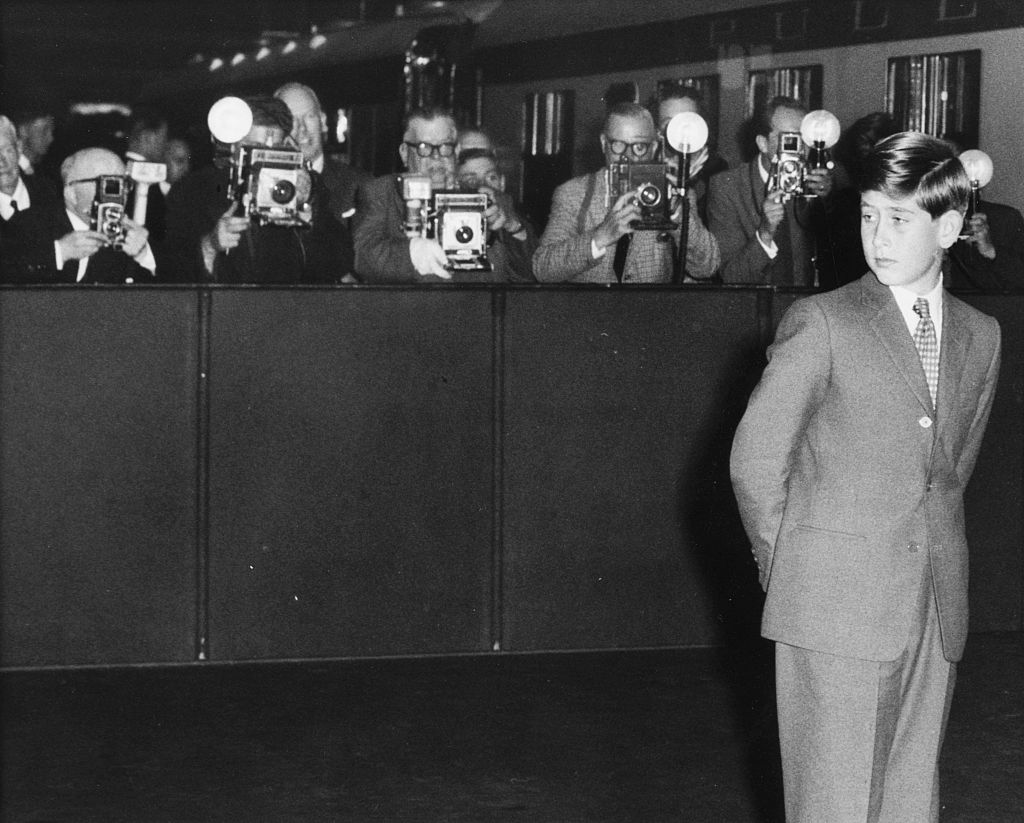 Prince Charles begins his first term at Gordonstoun School in Scotland.
1963: A Salute in New Zealand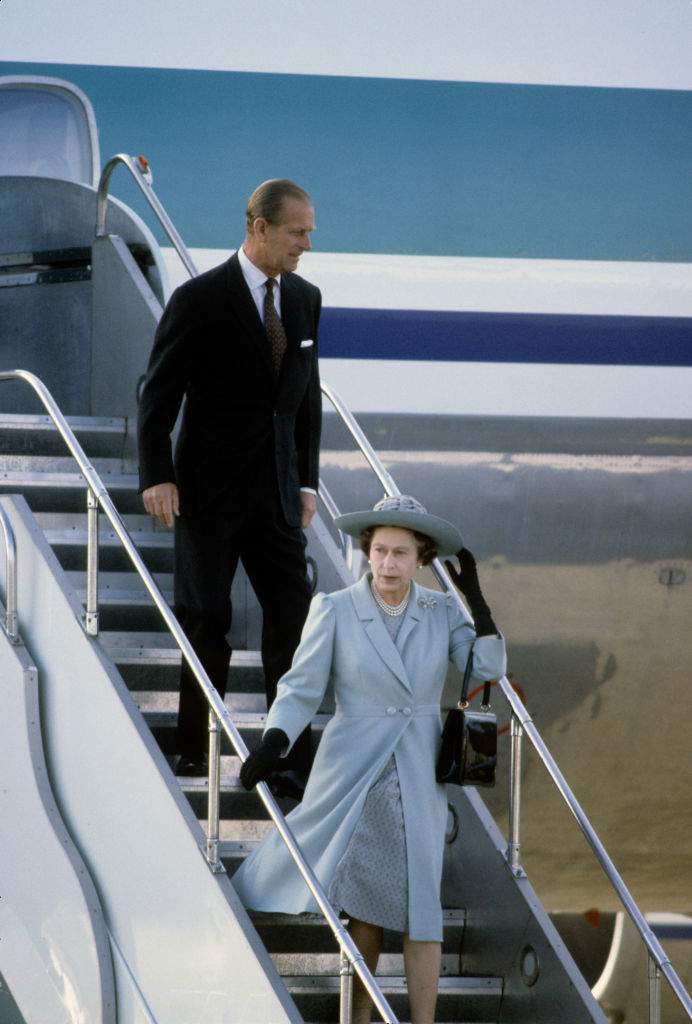 Queen Elizabeth II and Prince Philip give a royal salute, during New Zealand's opening of the parliament.
1964: Another Prince Is Born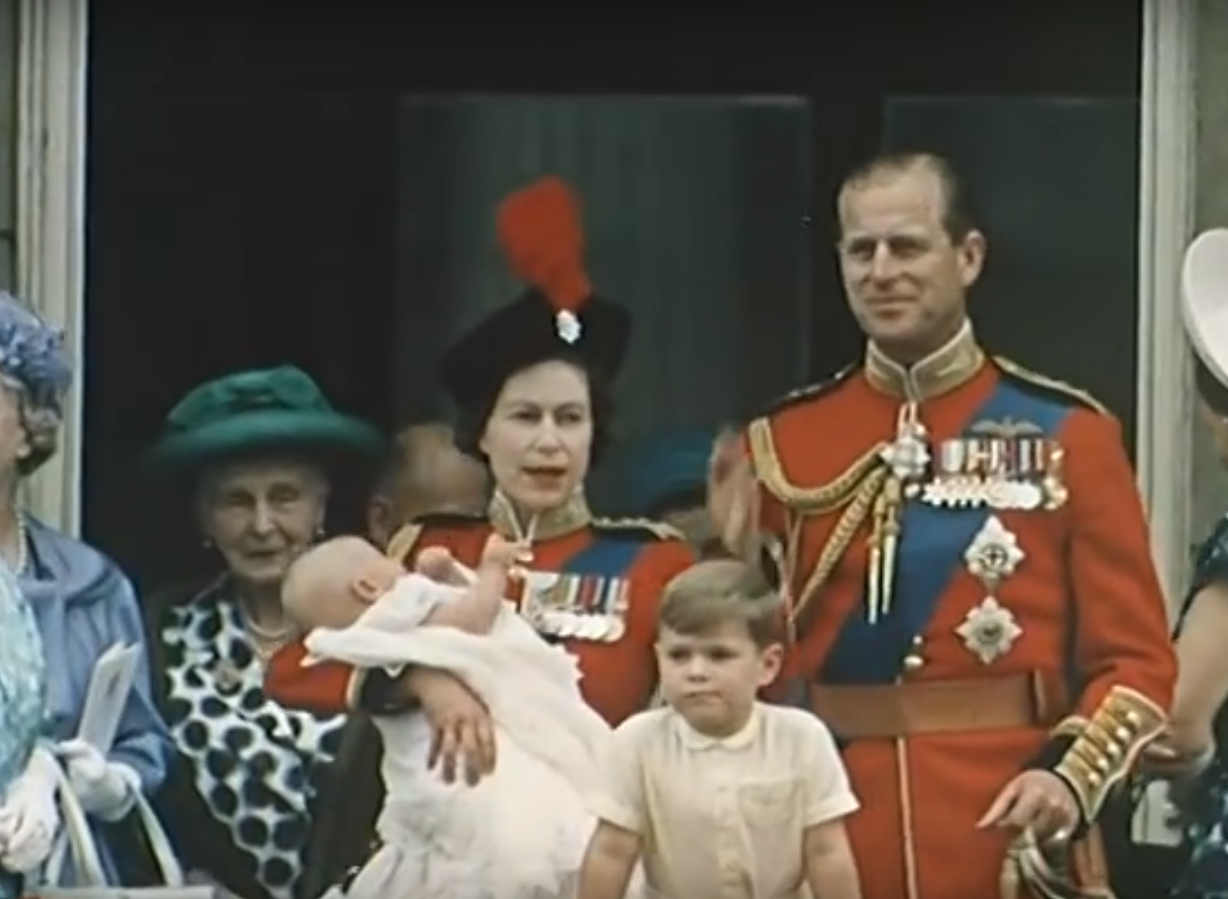 Prince Edward is born on March 10.
1965: Birthday Celebration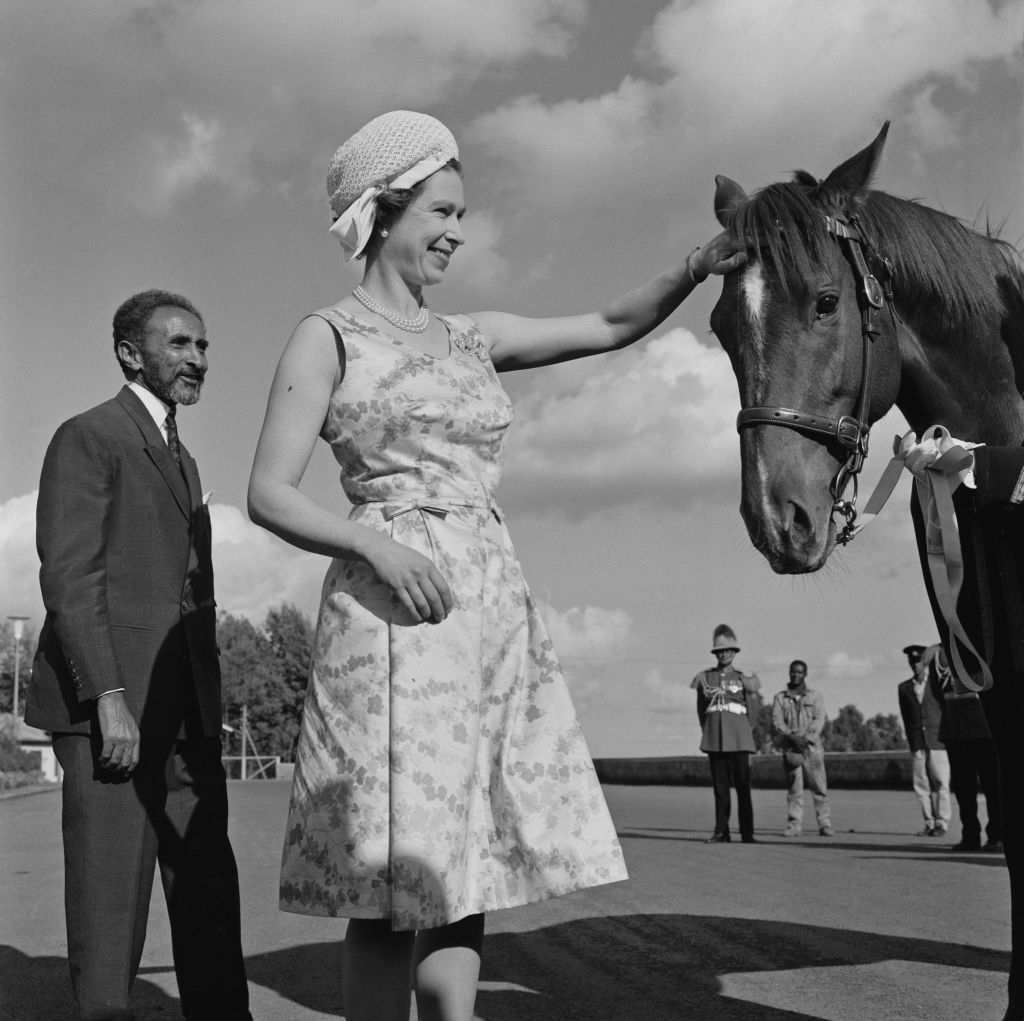 Queen Elizabeth II celebrates her 39th birthday with Prince Philip, Princess Anne, Prince Edward, and Prince Charles at Windsor.
1966: World Cup Champions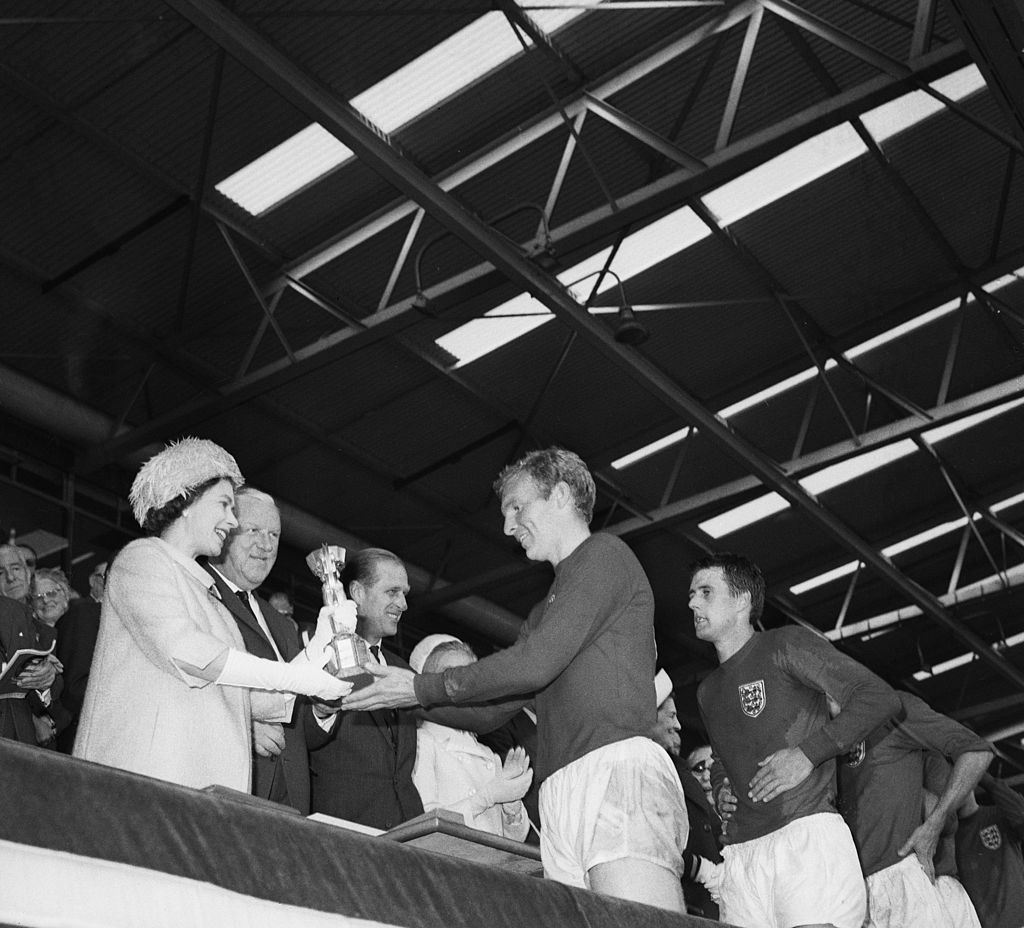 Queen Elizabeth II presents the Jules Rimet trophy to the captain of the British team after England wins the title at the World Cup in Wembley. 
1967: Moving On To Uni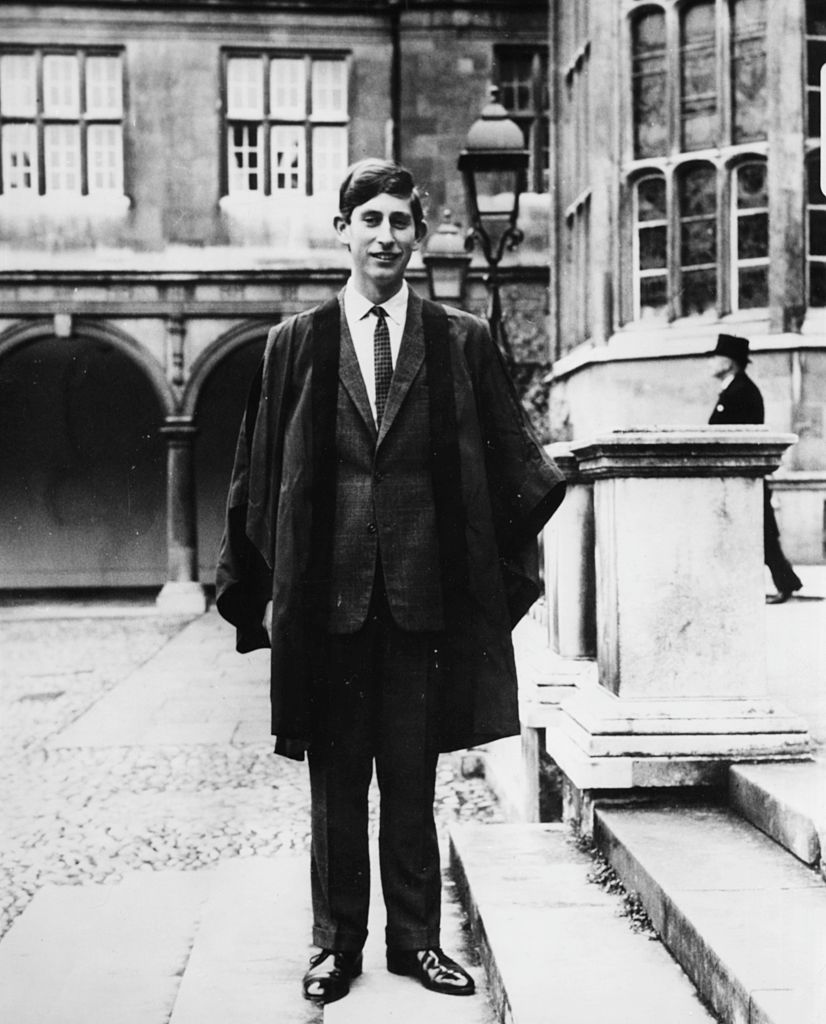 Prince Charles begins his first term at Trinity College in October. The prince studied physical and social anthropology, along with archeology during his first year.
1968: Princely Procession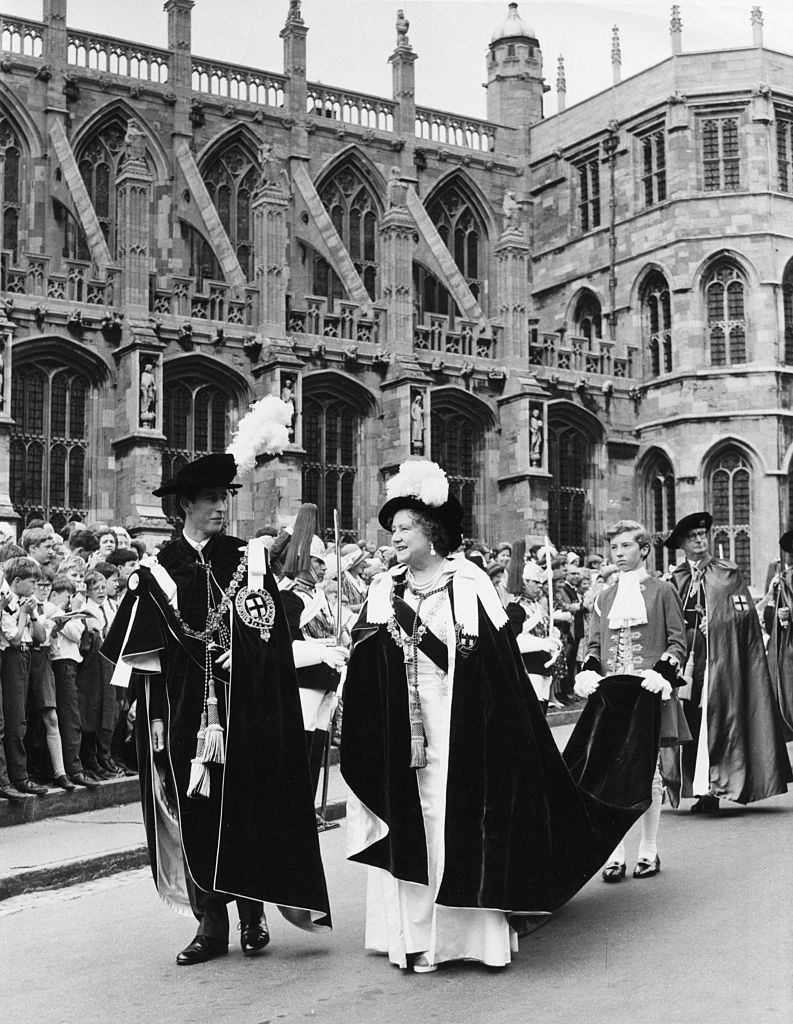 Prince Charles was invested as a member of the Knights of the Garter. The Queen Mother leads the procession, along with the prince.
1970: A Princess Portrait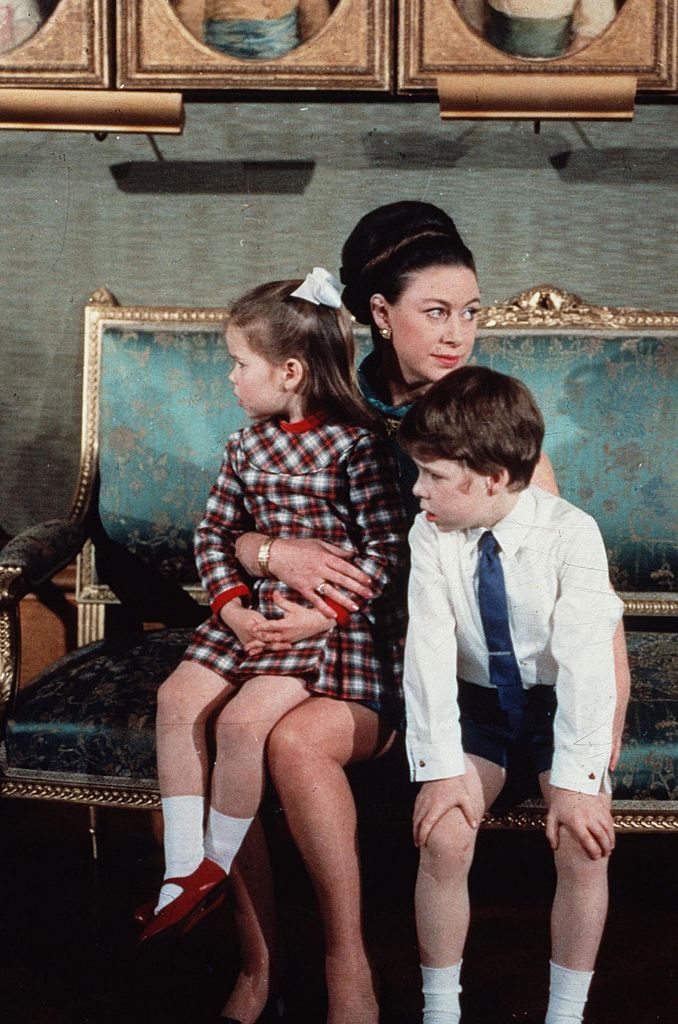 Princess Margaret is pictured alongside her kids, Lord Linley and Lady Sarah Armstrong-Jones.
1971: Prince Charles the Pilot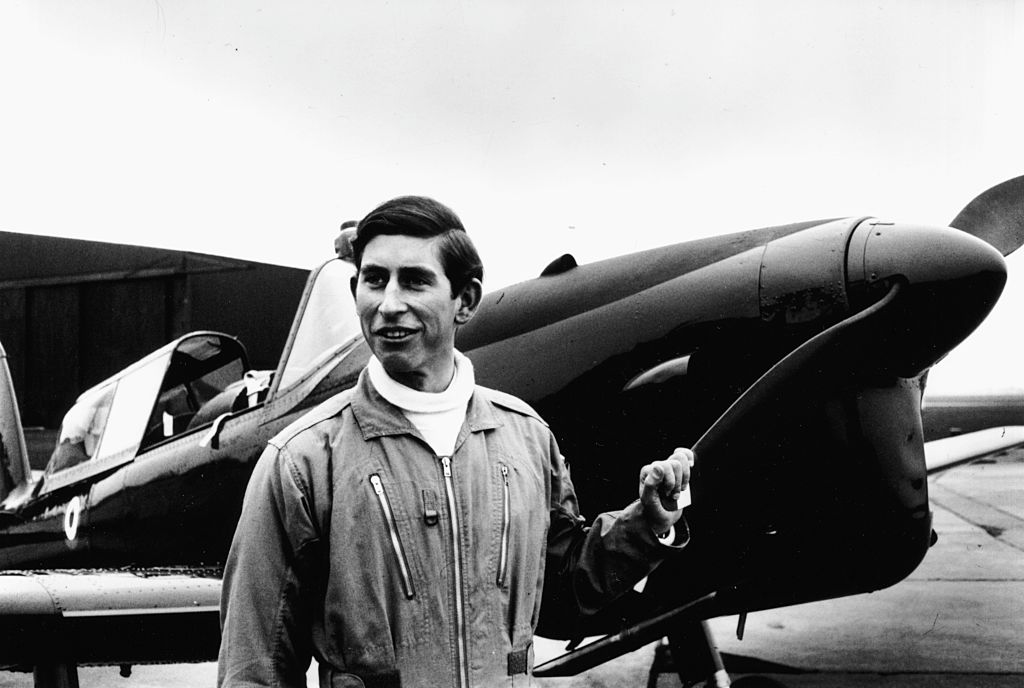 After his basic flying training, Prince Charles receives an "above average" assessment.
1972: Mourning the Duke of Windsor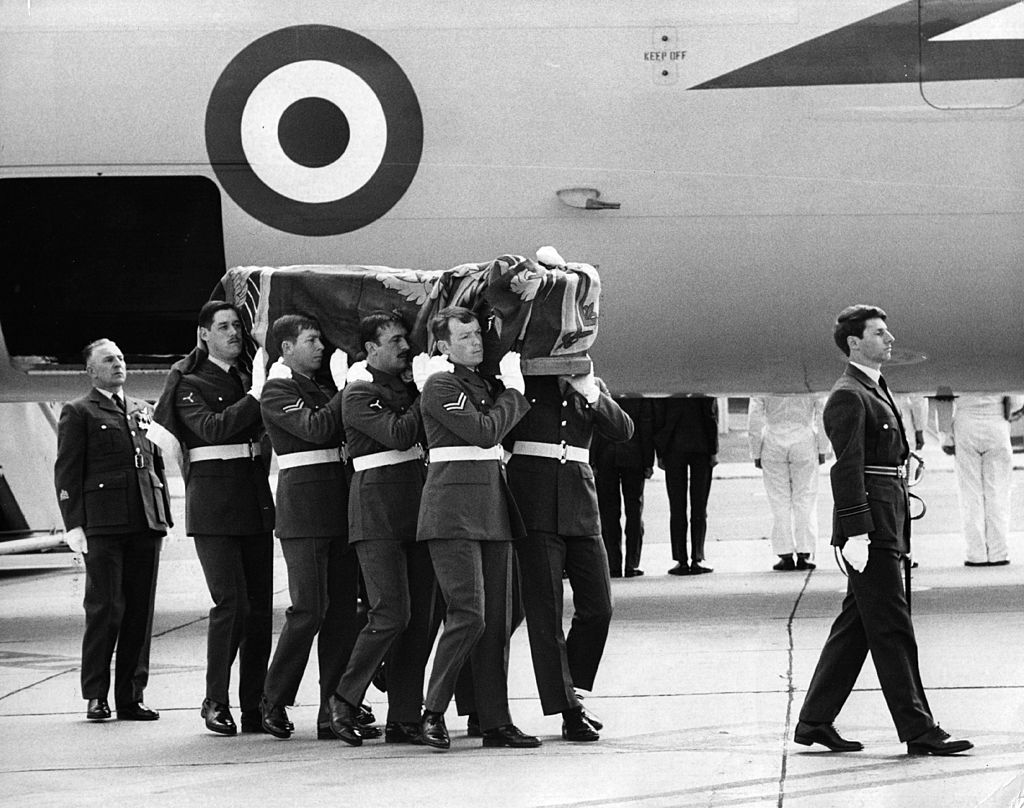 The Duke of Windsor passes away on May 28.
1973: Another Royal Wedding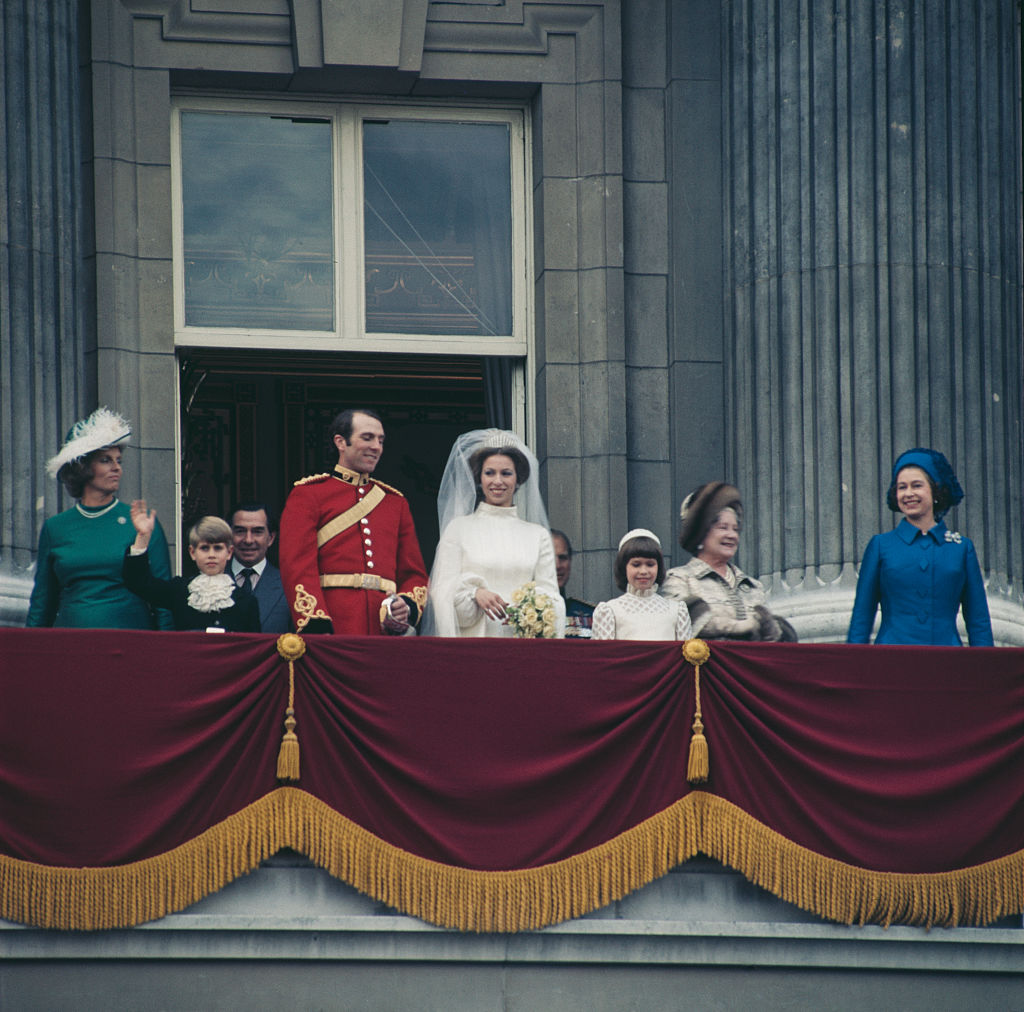 Princess Anne marries Mark Phillips on November 14. 
1974: A Frightening Kidnapping Attempt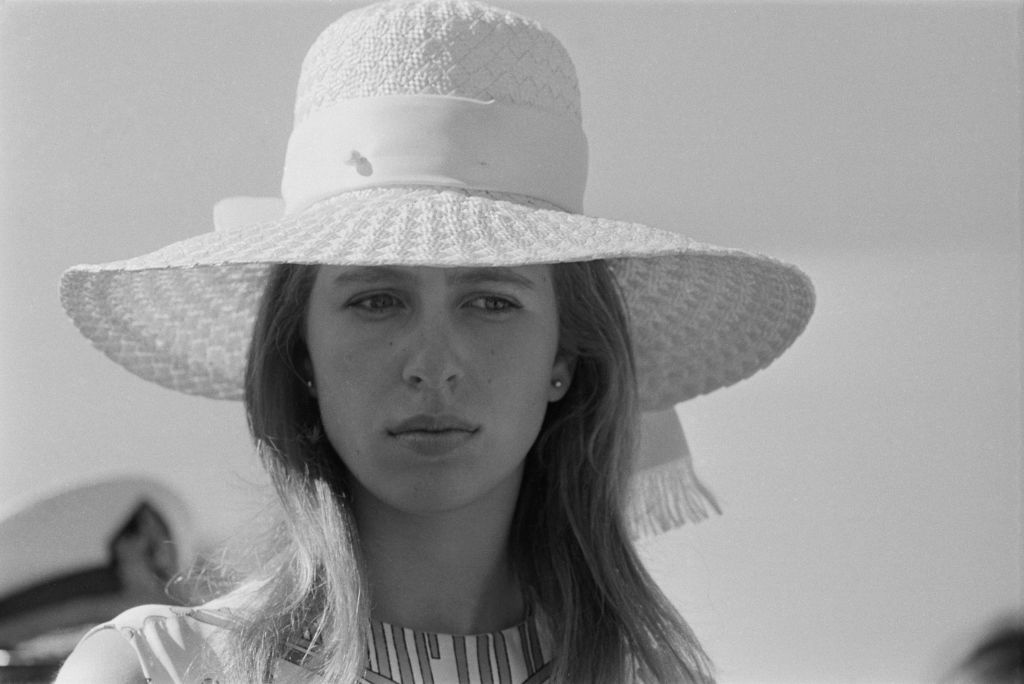 Princess Anne goes through an unfortunately frightening experience, as she escapes a kidnapping attempt. Inspector James Beaton, journalist Brian McConnell, and Detective Constable Peter Edmonds, all assisted in the escape.
1975: A Family Vacation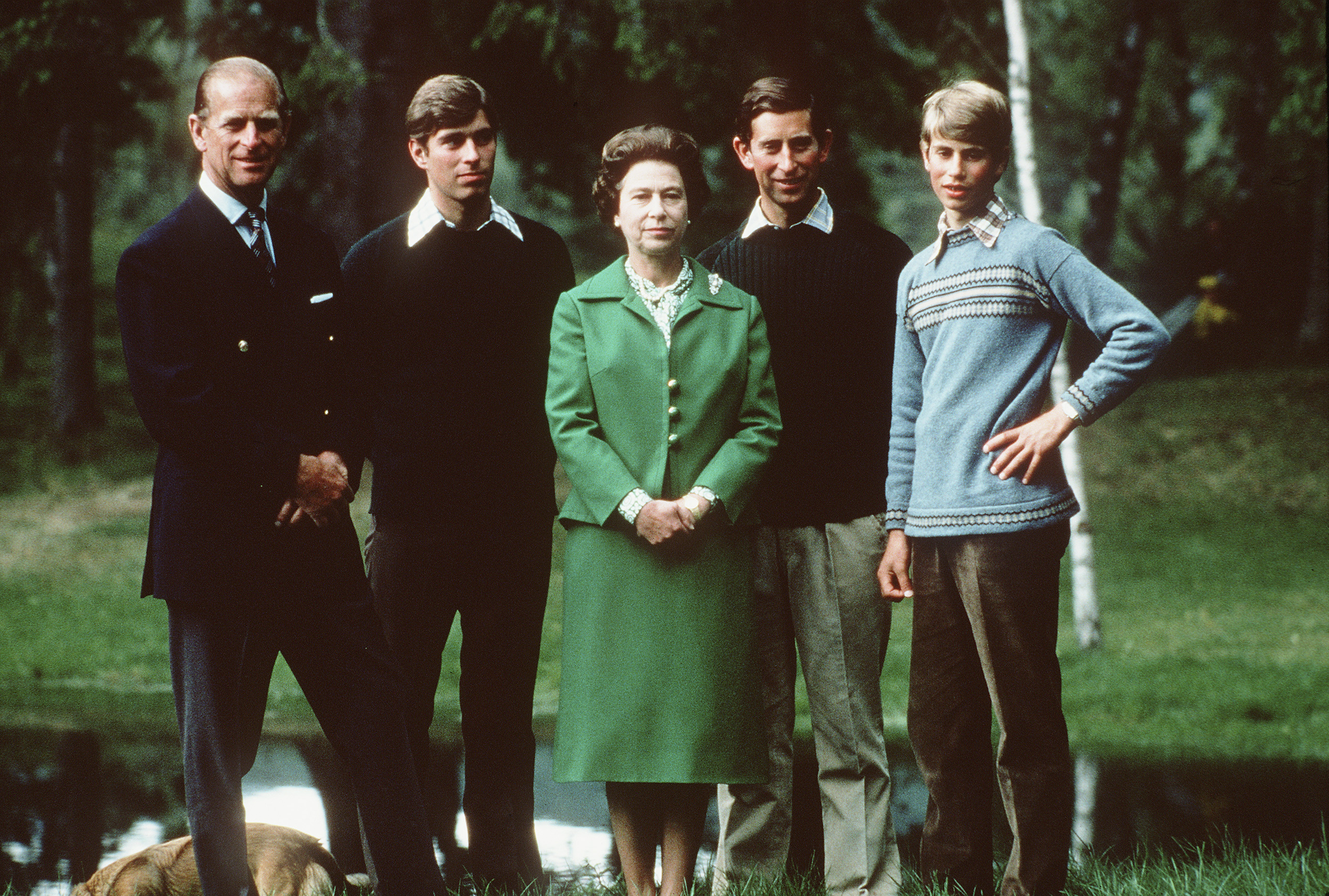 The Queen, Prince Philip, and their sons take a mini-vacation in Balmoral.
1976: The Montreal Olympics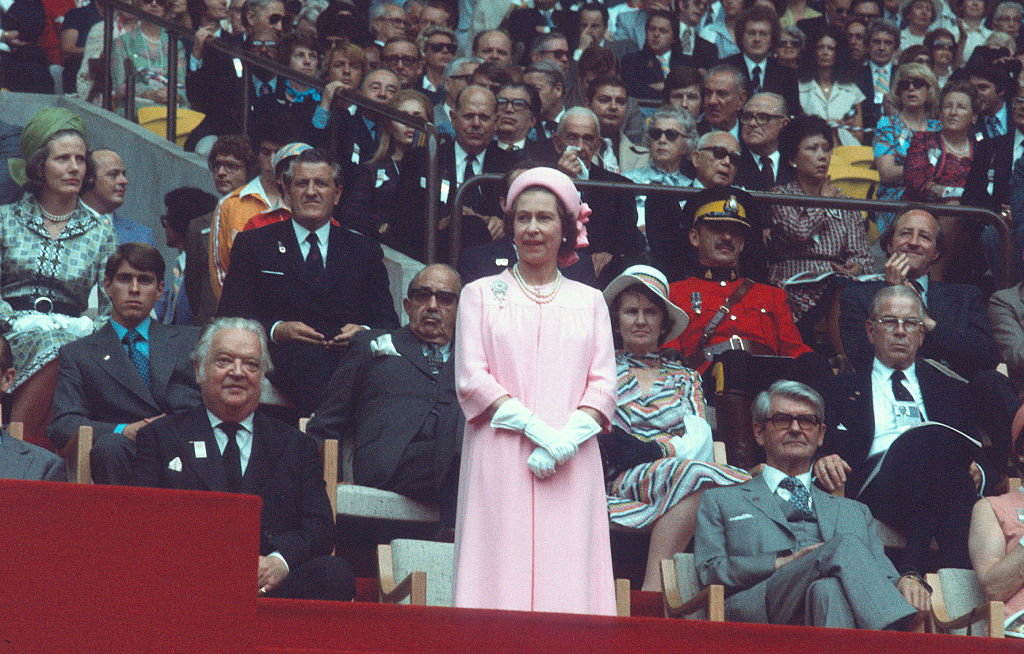 Queen Elizabeth opens the Montreal Olympics. Princess Anne competes in the equestrian events.
1977: Silver Jubilee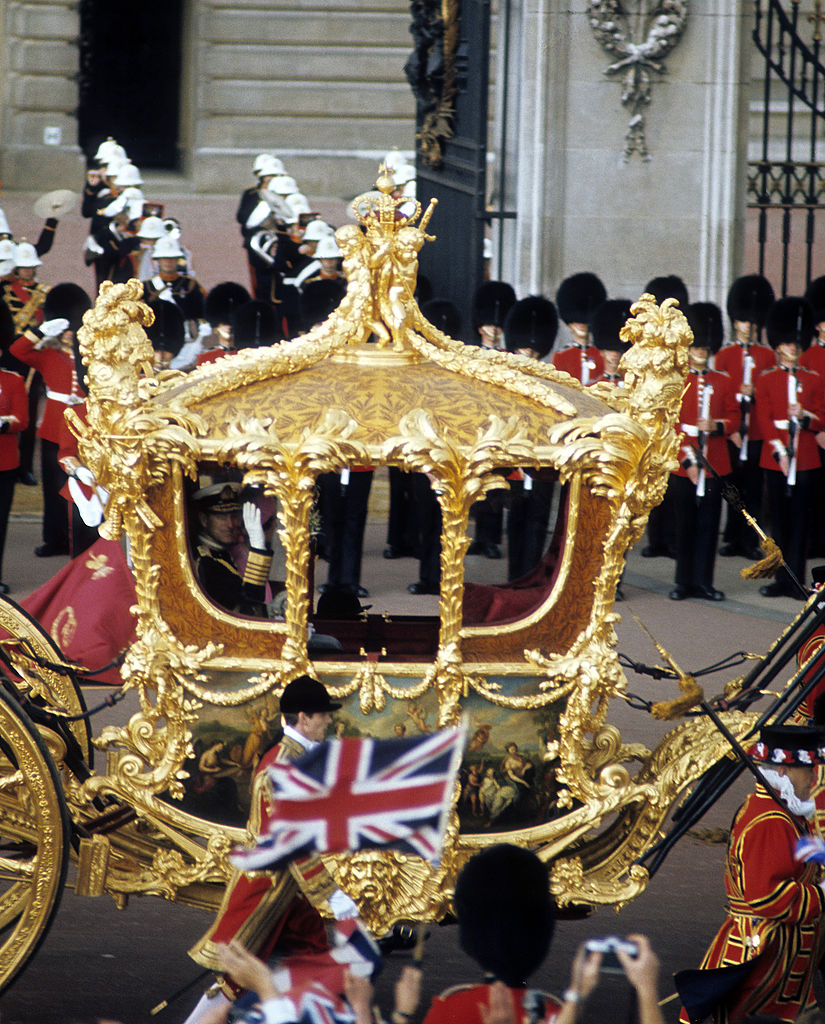 Queen Elizabeth II and Prince Philip ride in the Queen's Golden coach during the celebration of her Silver jubilee.
1978: A Small Royal Wedding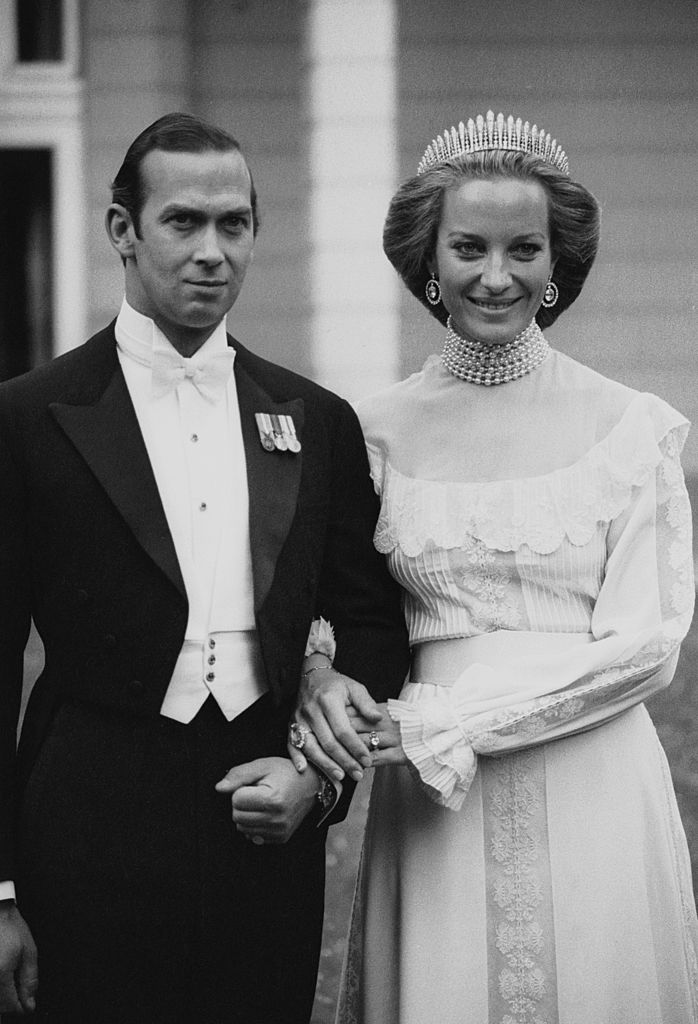 Prince Michael of Kent marries Baroness Christine von Reibnitz in the Vienna town hall.
1980: A Blossoming Relationship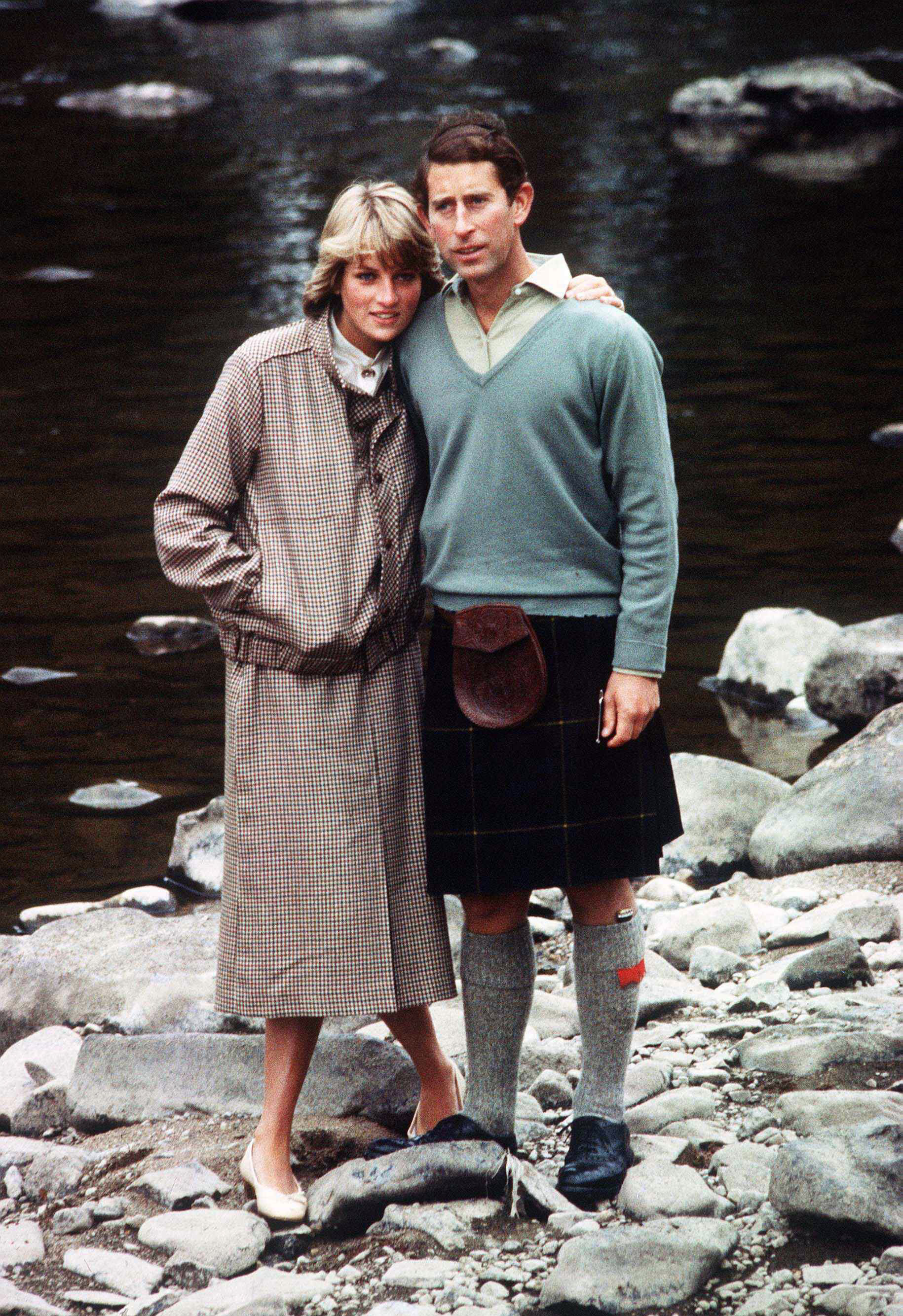 Prince Charles and Lady Diana Spencer start seeing each other over the course of the summer. After briefly dating, the pair announced that they're engaged in February.
1981: The Wedding of the Century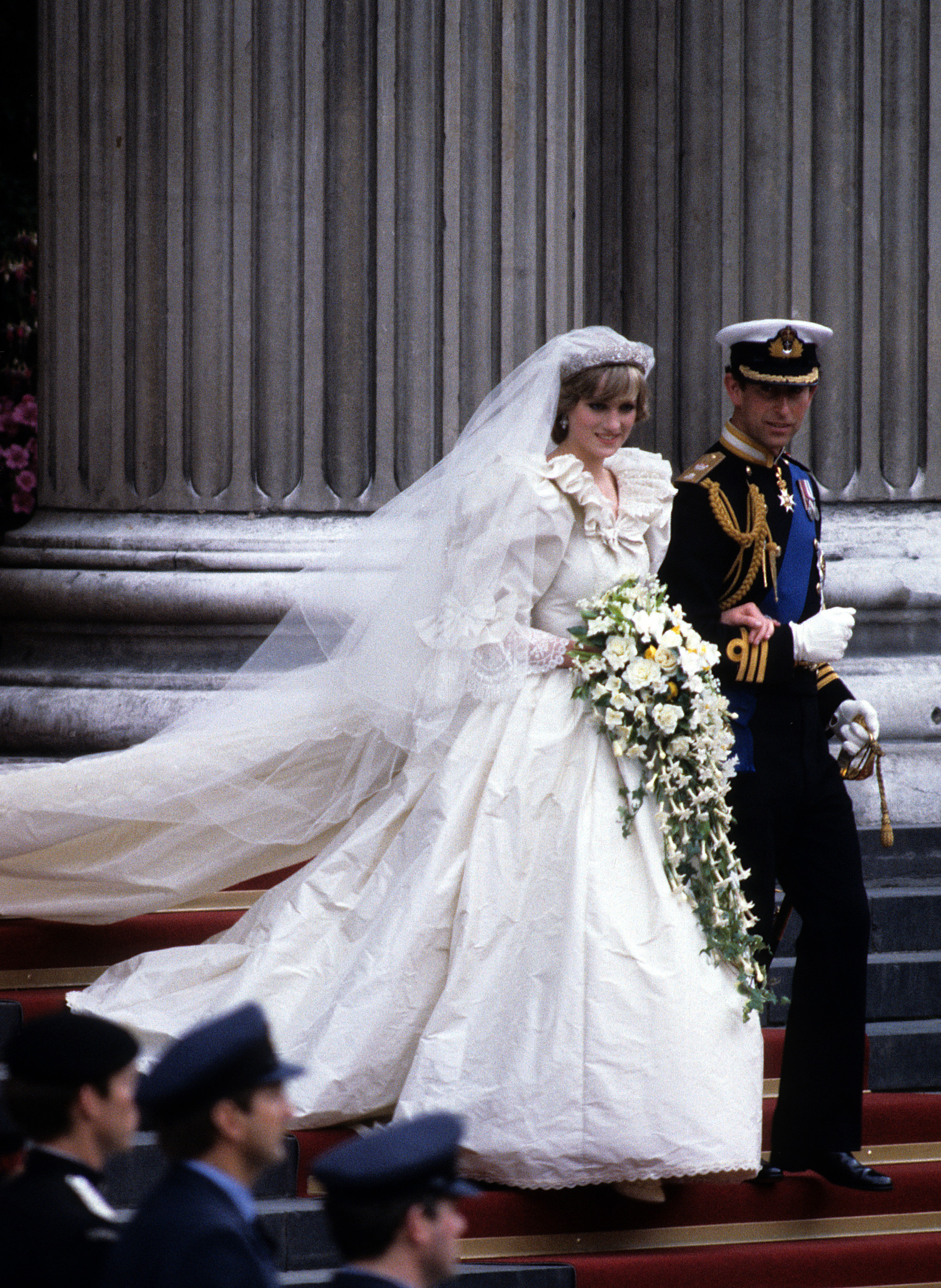 Prince Charles and Princess Diana celebrate their iconic wedding on July 29.
1982: A New Royal Prince.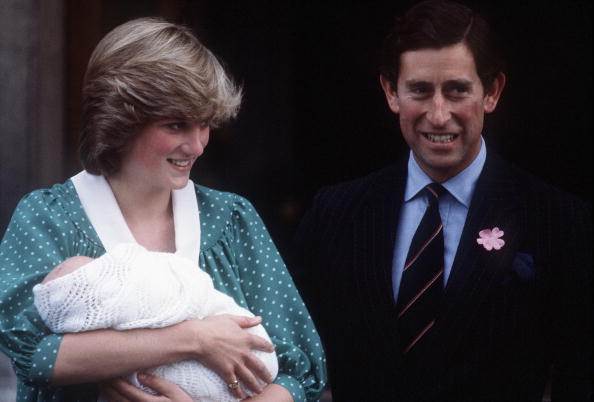 Prince William is born on June 21. 
1984: Prince William Gets a Baby Brother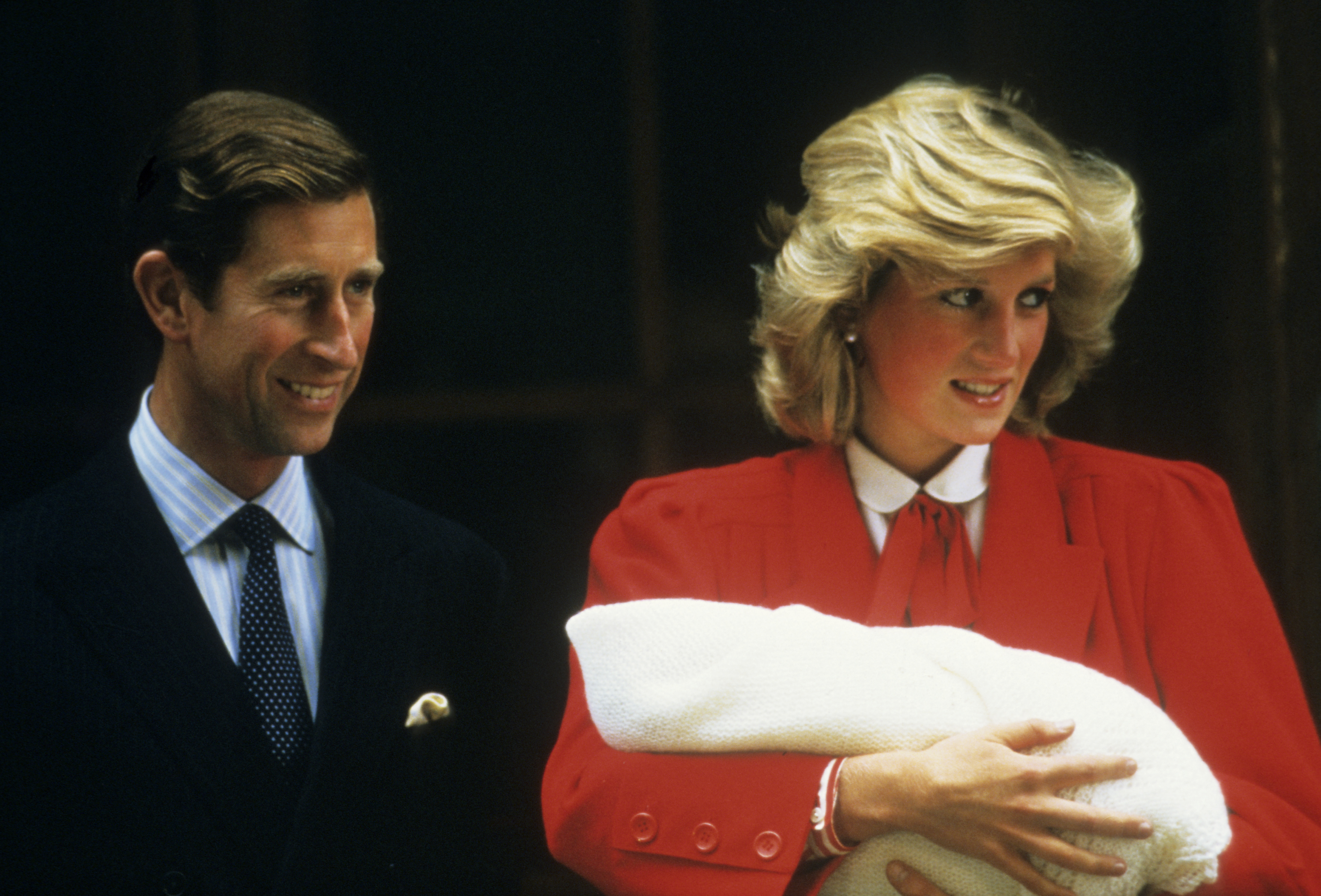 Prince Harry is born on September 15.
1985: Family Appearance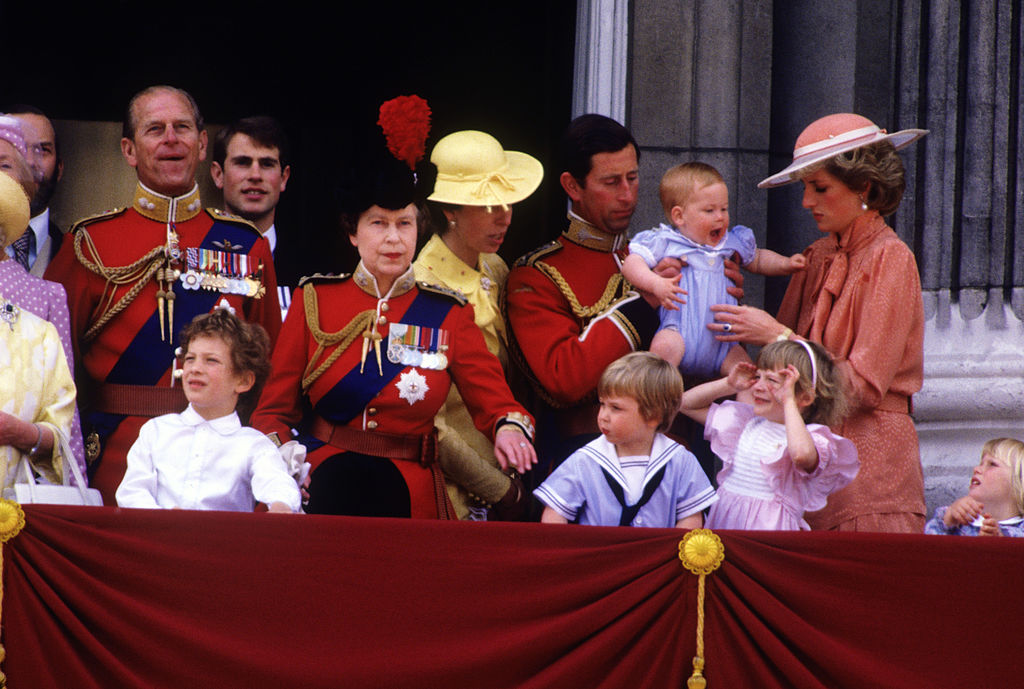 The family comes together and poses during the Trooping the Colour Ceremony. The legendary photo includes the Queen Mother, Prince Michael of Kent, Prince Philip, Lord Nicholas Windsor, Prince Edward, Princess Anne, Prince Charles, Prince Harry, Princess Diana, and Prince William. 
1986: Prince Andrew's wedding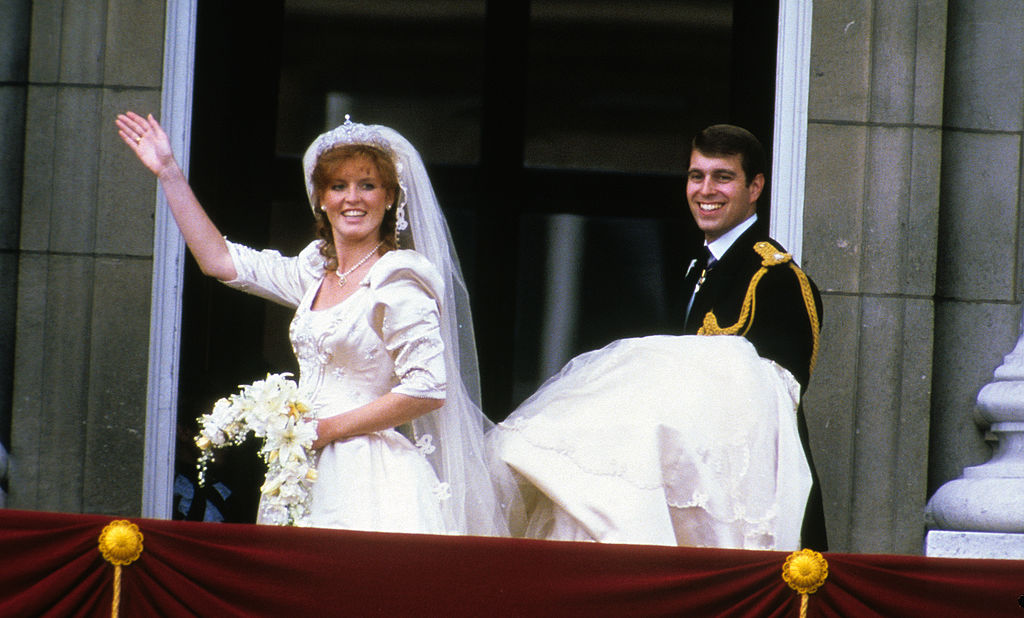 Prince Andrew and Sarah Ferguson get married on July 23, and the pair become the Duke and Duchess of York.
1987: Prince William goes to school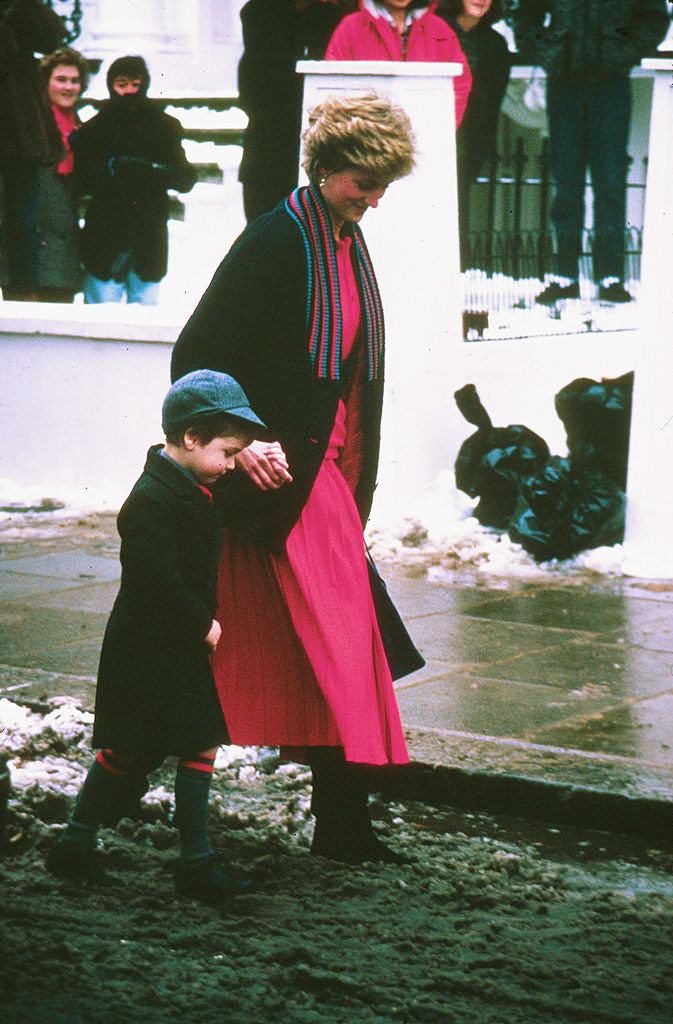 Princess Diana takes her little boy, Prince William, to his first day of school at Wetherby.
1988: Royal Cousin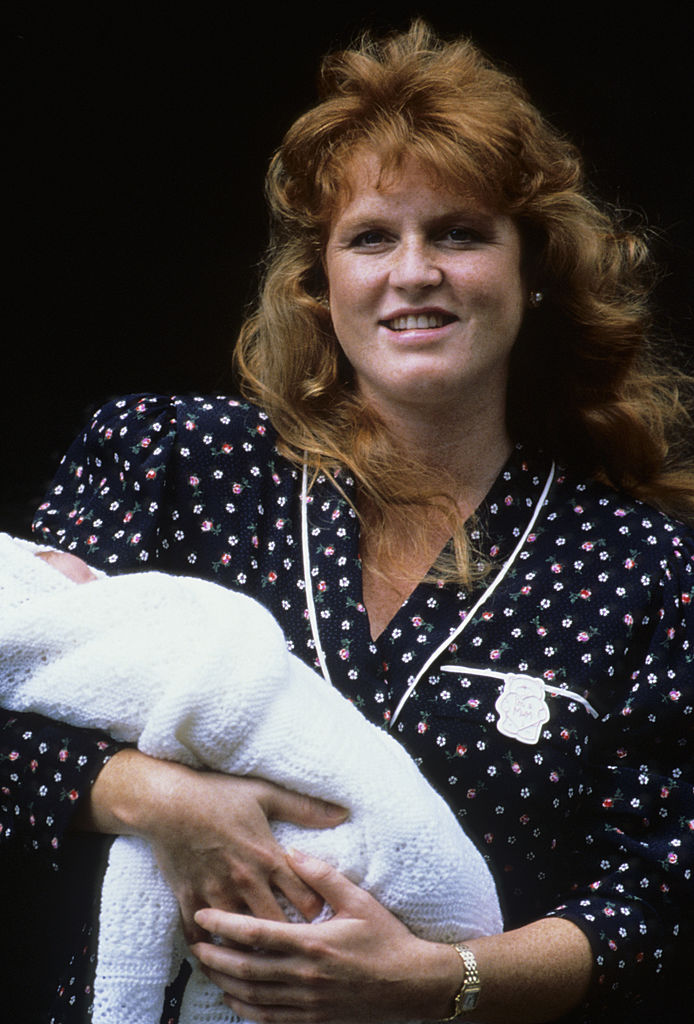 Princess Beatrice is welcomed into the world on August 8.
1989: Pageboy Duty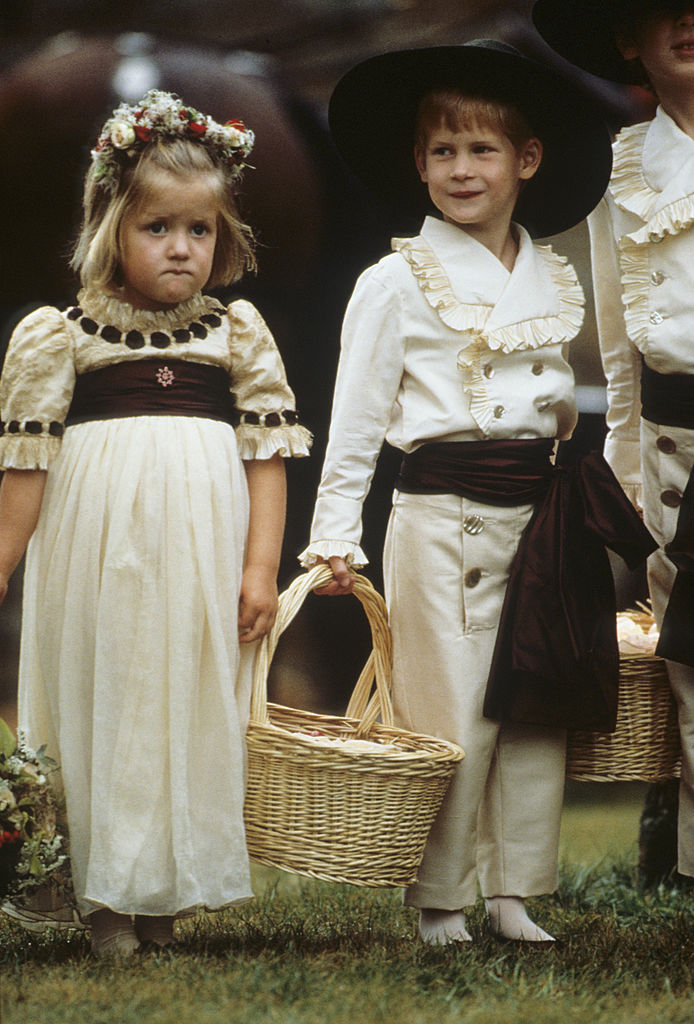 Prince Harry serves as pageboy at his uncles, Viscount Althorp's, wedding on September 17.
1990: A New Princess Is Born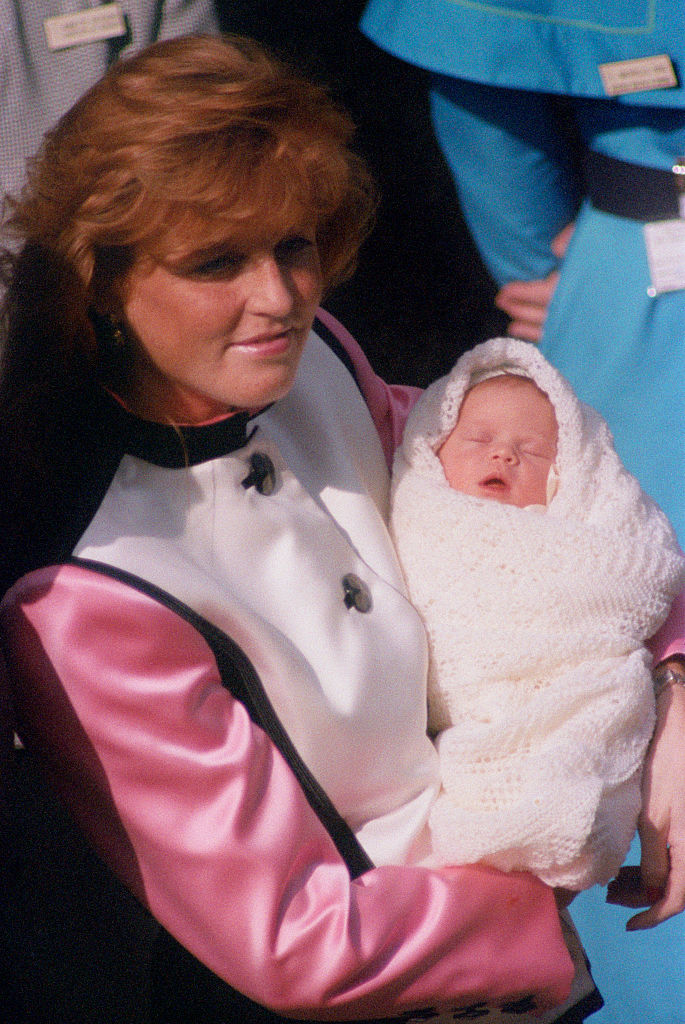 Princess Eugenie is born on March 23.
1991: The Queen Makes a Visit To America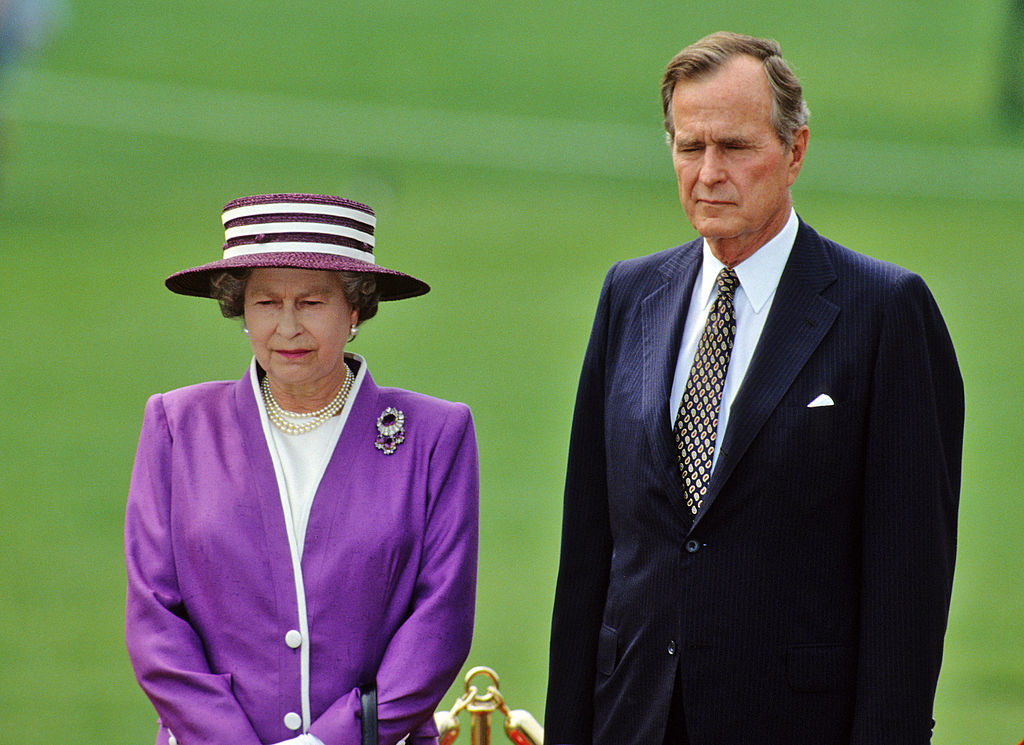 Queen Elizabeth II visited Washington, D.C., and made a speech inside the Capitol.
1992: An Unlucky Year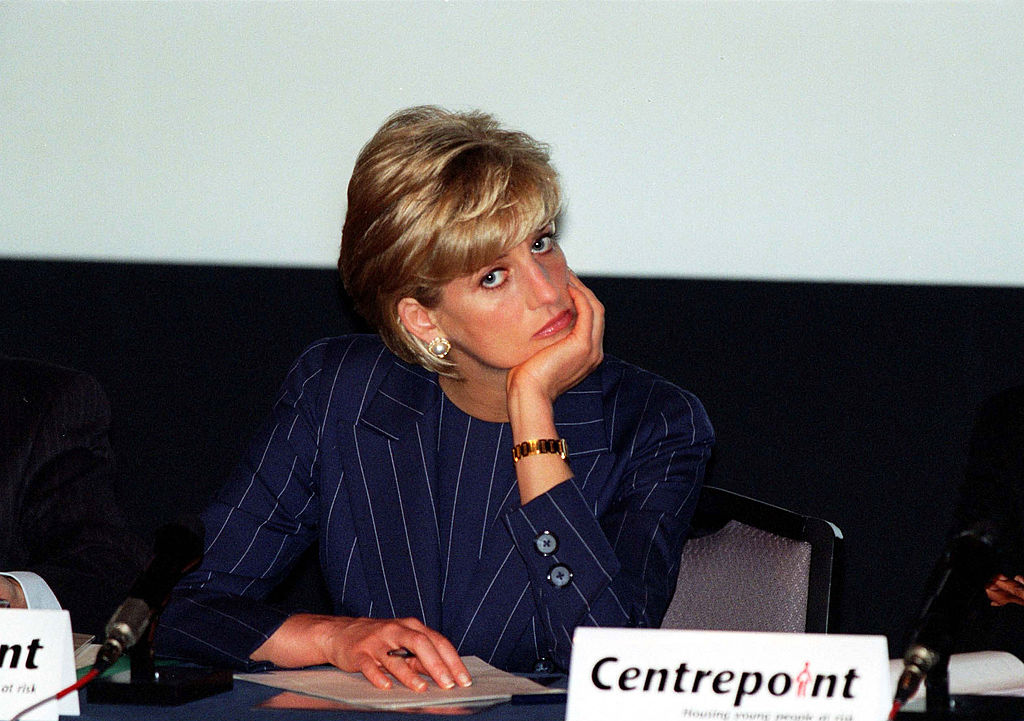 The Royal family goes through multiple divorces, as Princess Anne and Captain Phillips officially separated, along with Prince Charles and Princess Diana, as well as the Duke and Duchess of York. Not only did the monarchy experience heartbreak left and right, but Windsor Castle, unfortunately, caught fire too. This year became known as Queen Elizabeth's "annus horribilis."
1993: Scandals and Separation Continue 
Prince Charles makes headlines with his explicit conversation with Camilla Parker Bowles, and the Duke and Duchess of York officially announce their separation.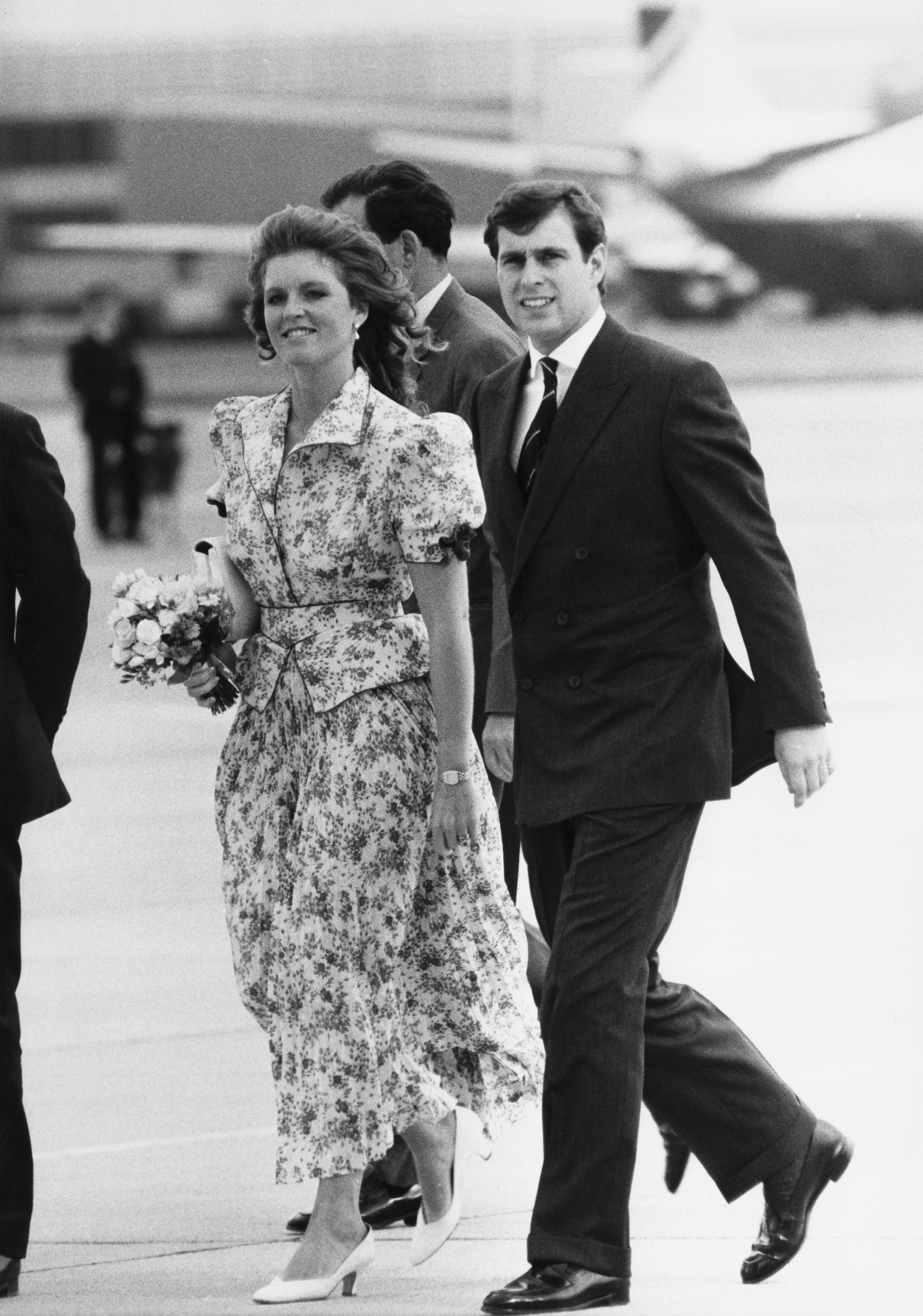 1996: Divorces Left and Right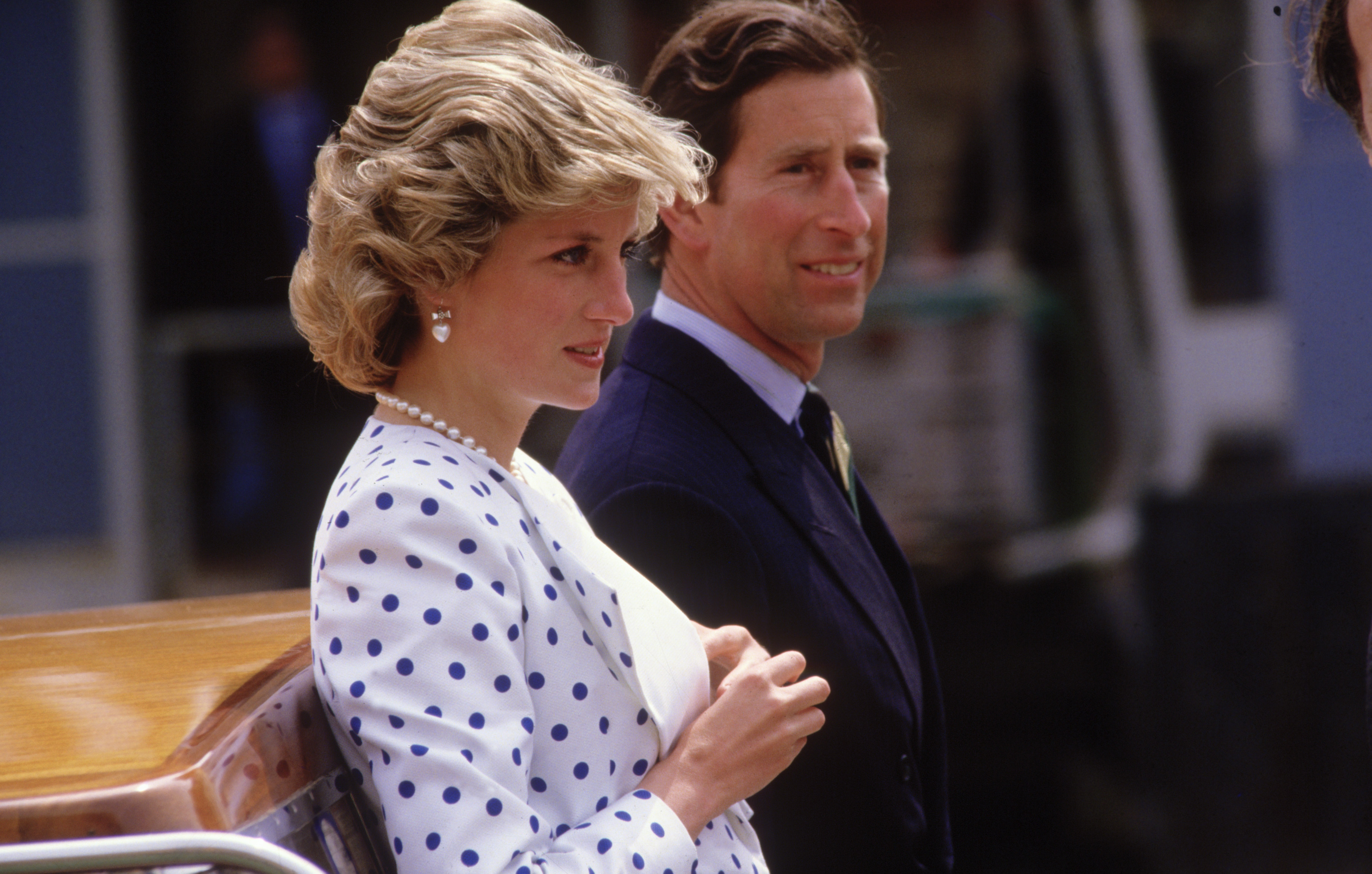 Princess Diana and Prince Charles go through their divorce, along with the Duke and Duchess of York.
1997: Tragedy Strikes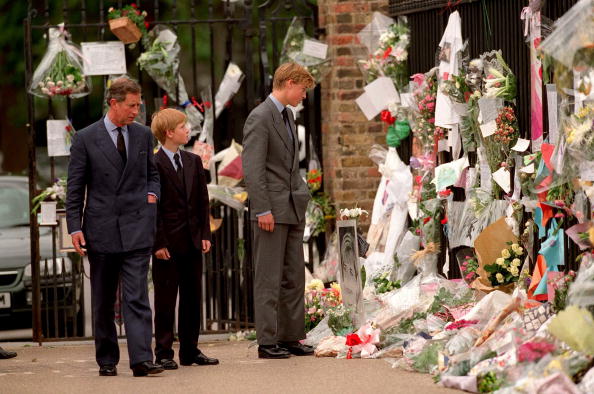 Princess Diana passes away on August 31 in Paris, following a car accident.
1999: Another Royal Wedding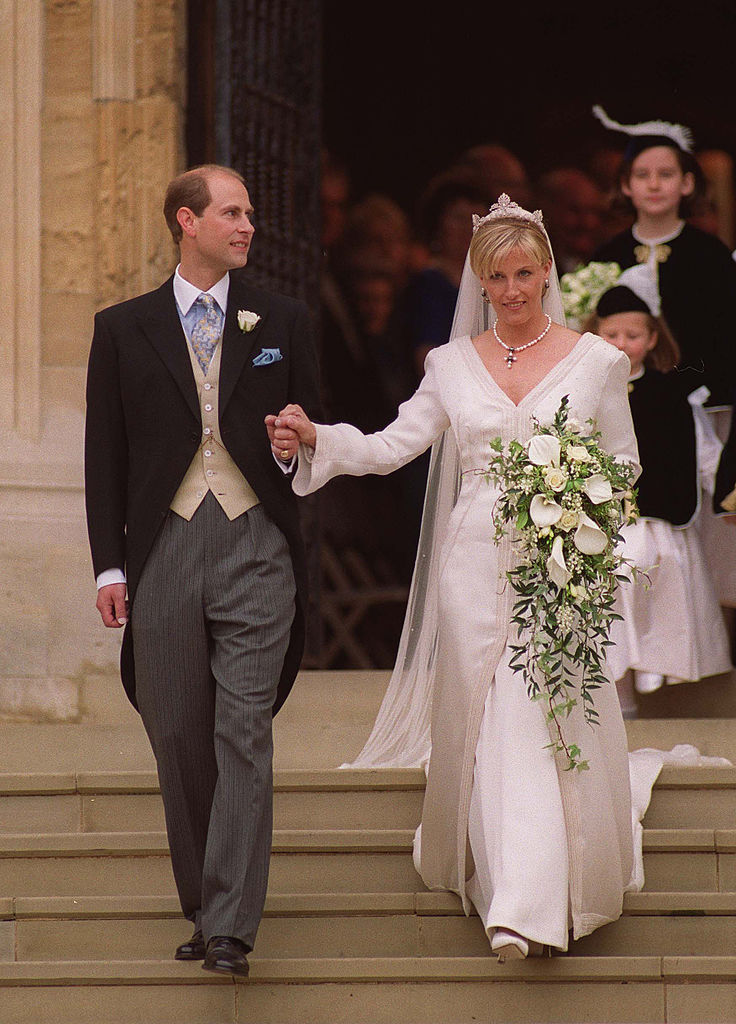 Prince Edward and Sophie Rhys-Jones celebrate their wedding on June 19, becoming the Earl and Countess of Wessex. Prince Charles and Camilla go on their first official date.
2000: Celebrating a Century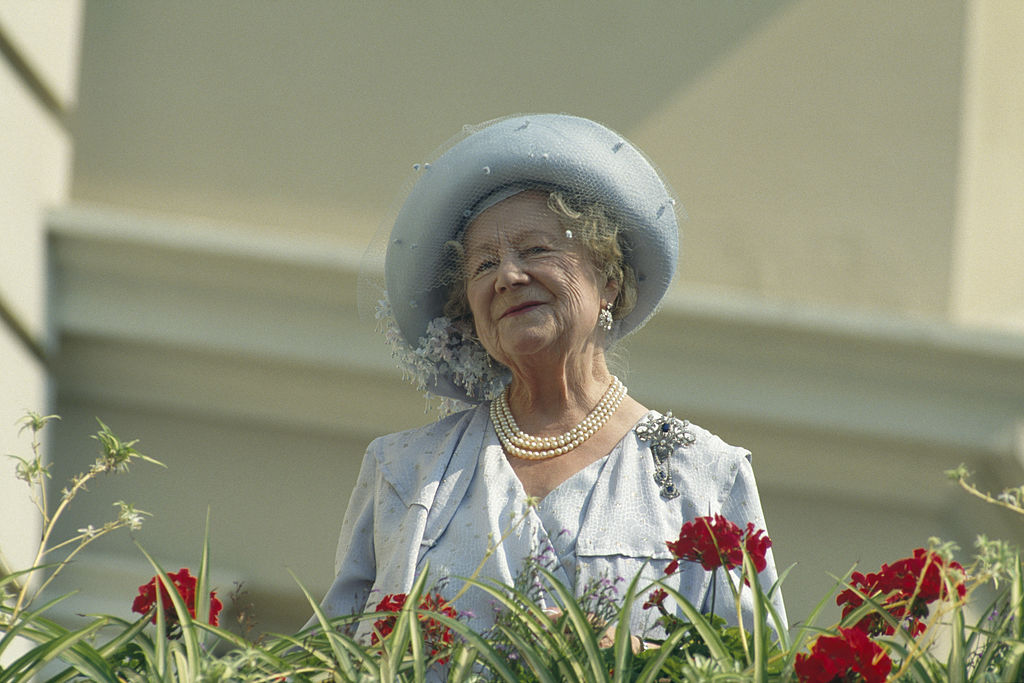 The Queen Mother turns 100 on August 4.
2001: Prince William Goes to University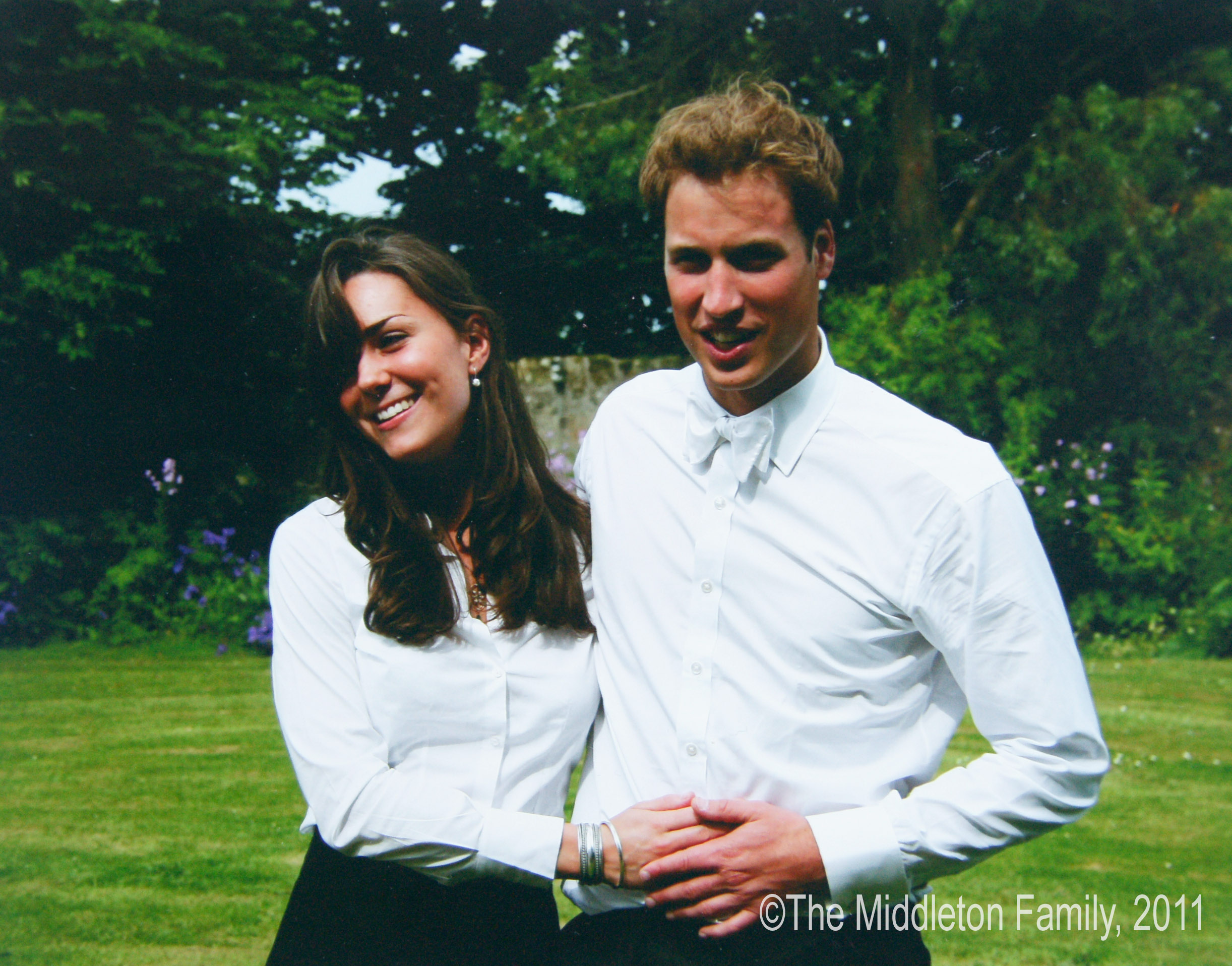 Prince William begins his first term at St Andrew's University Scotland, where he eventually meets his Kate Middleton, his future wife.
2002: Bittersweet Moments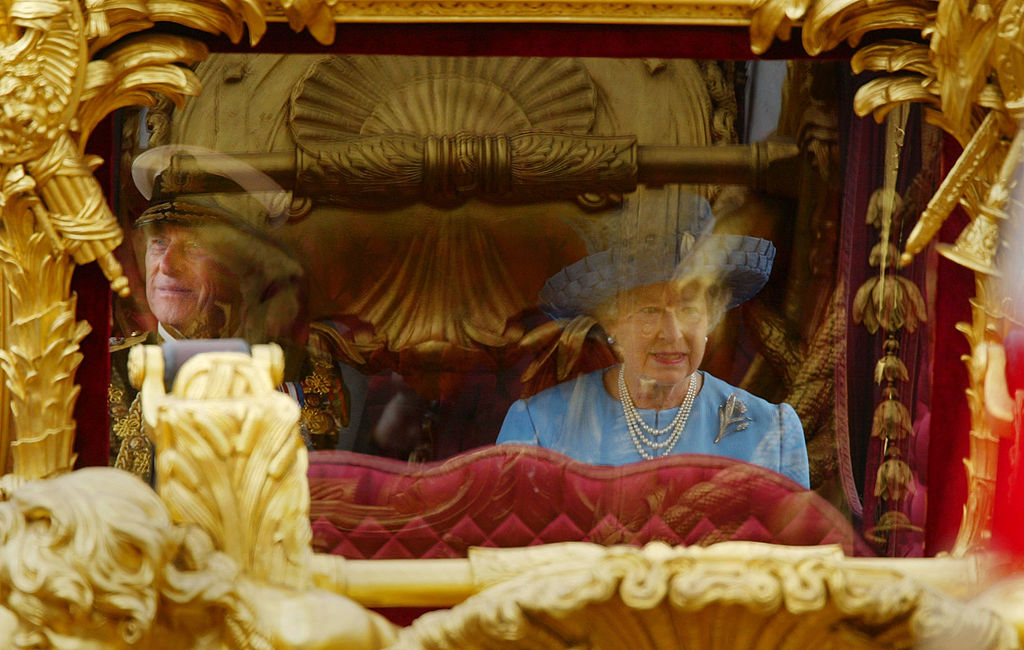 Queen Elizabeth celebrates her Golden Jubilee, but is hit with the tragic passing of her sister, Princess Margaret on February 9, and later the Queen Mother on March 30.
2003: A Little Lady Is Born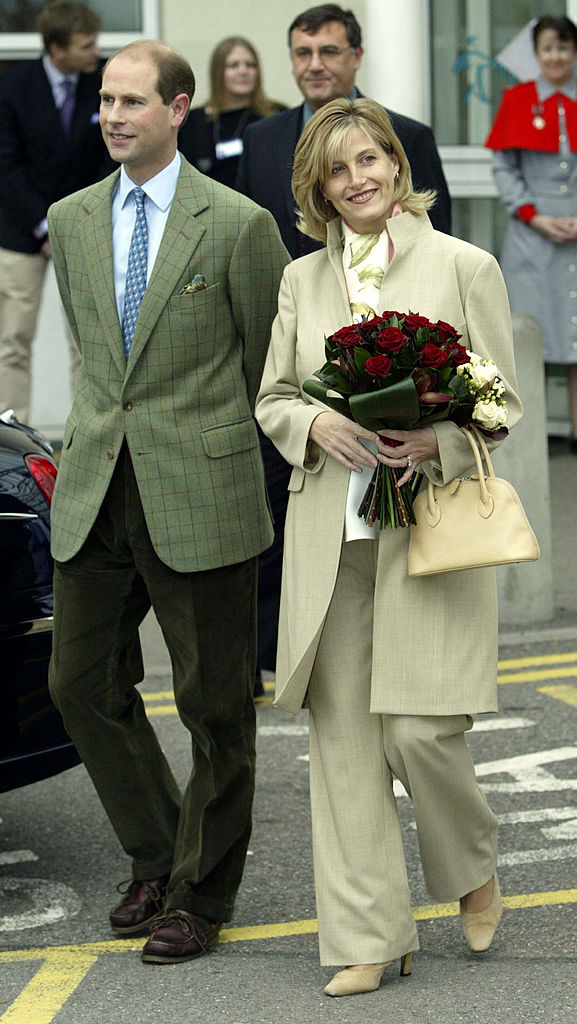 The Earl and Countess of Wessex welcome Lady Louise Windsor on November 8.
2004: The End of an Era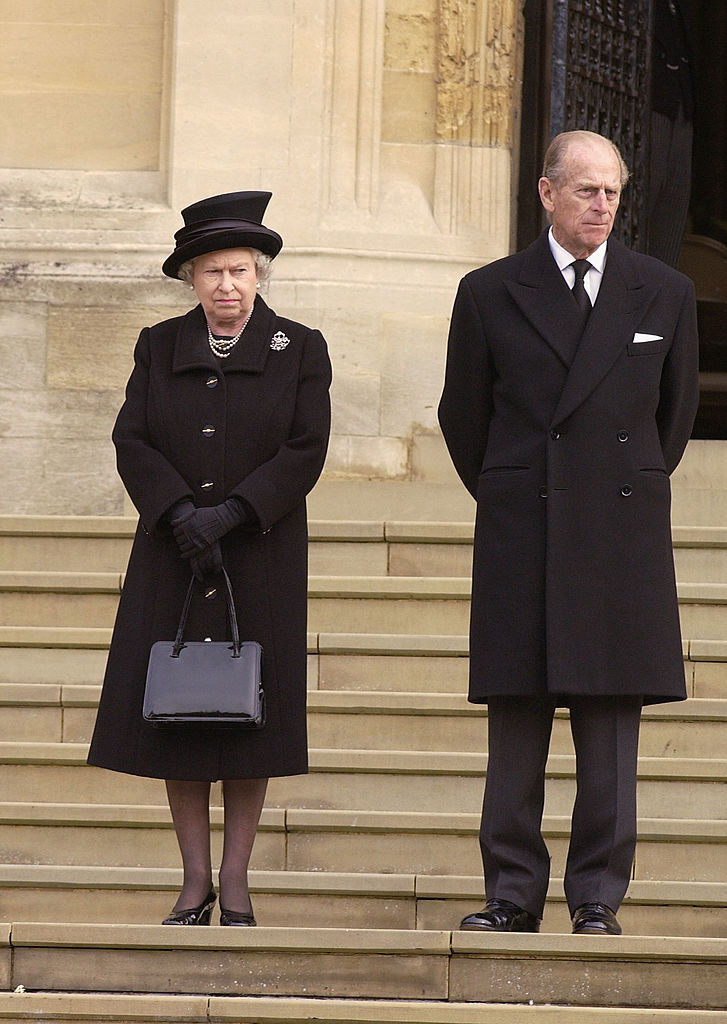 Princess Alice, wife of Prince Henry, dies at 102.
2005: Prince Charles Remarries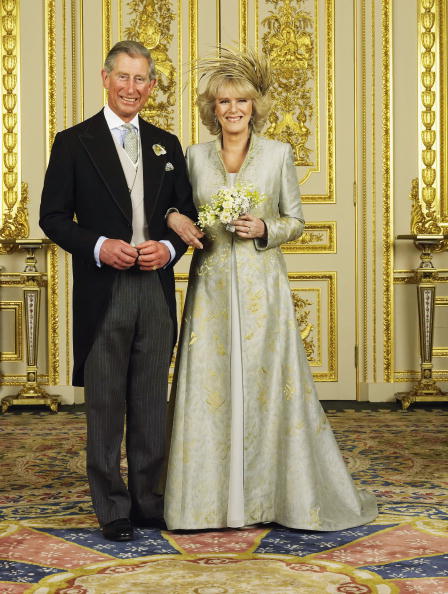 Prince Charles and Camilla Parker Bowles officially marry on April 9.
2006: A Prince Becomes An Officer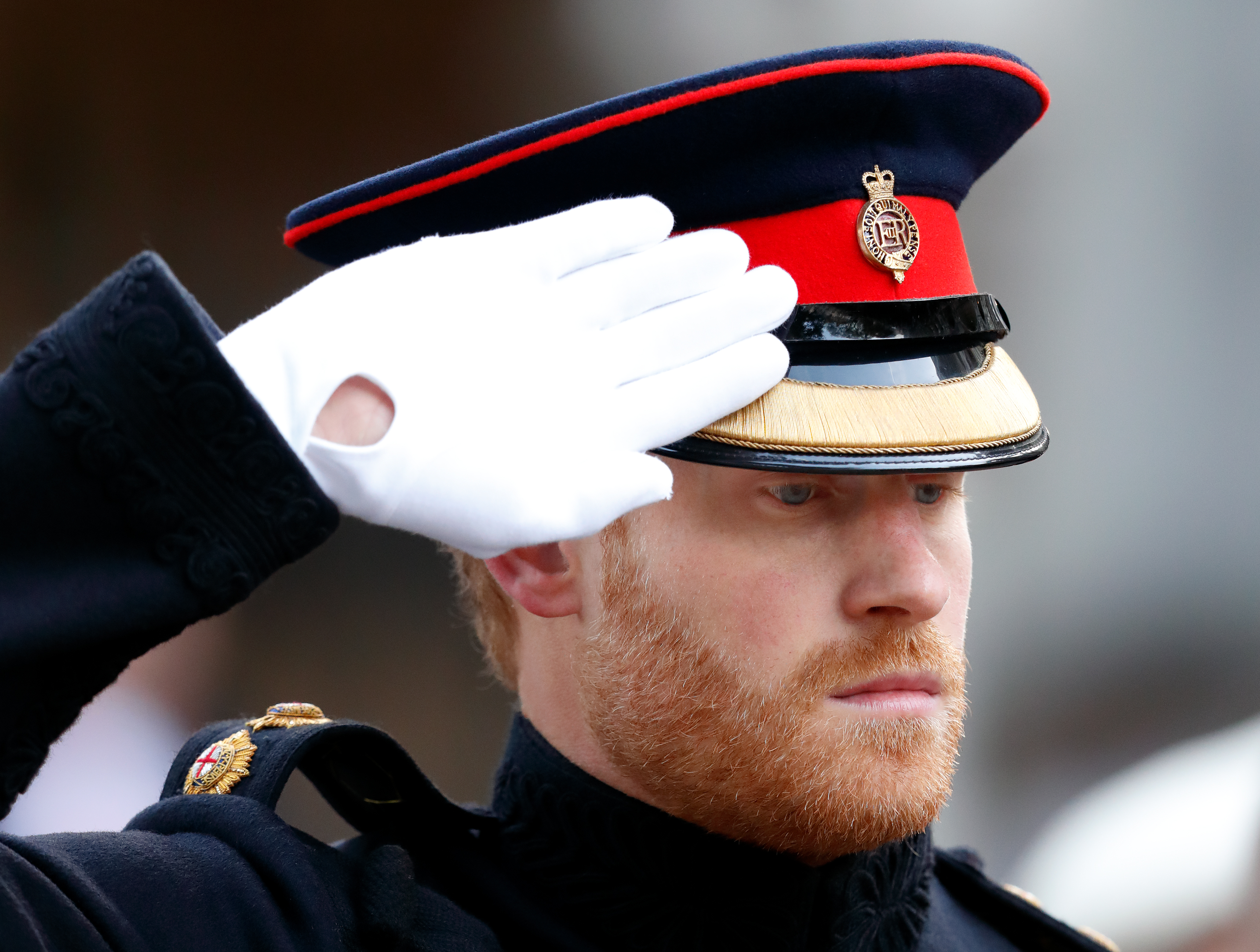 Prince Harry finishes his officer training.
2007: The Young Viscount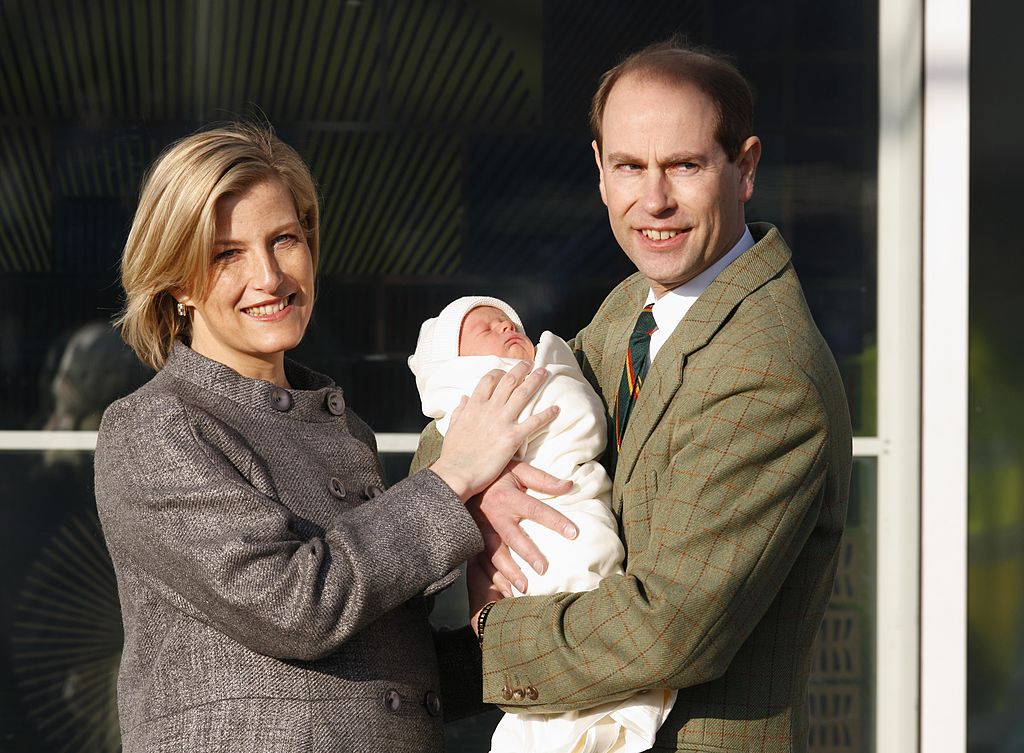 The Earl and Countess of Wessex welcome James, Viscount Severn, into the family.
2008: A Special Royal Friendship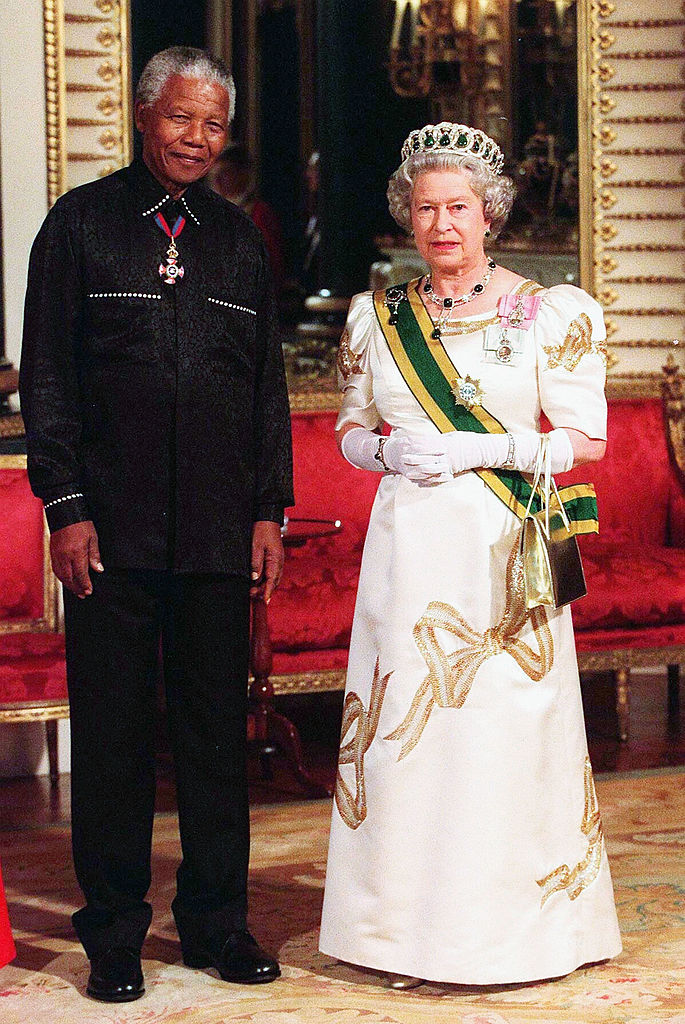 Queen Elizabeth has a chat with Nelson Mandela, who was celebrating his 90th birthday.
2010: A Special Engagement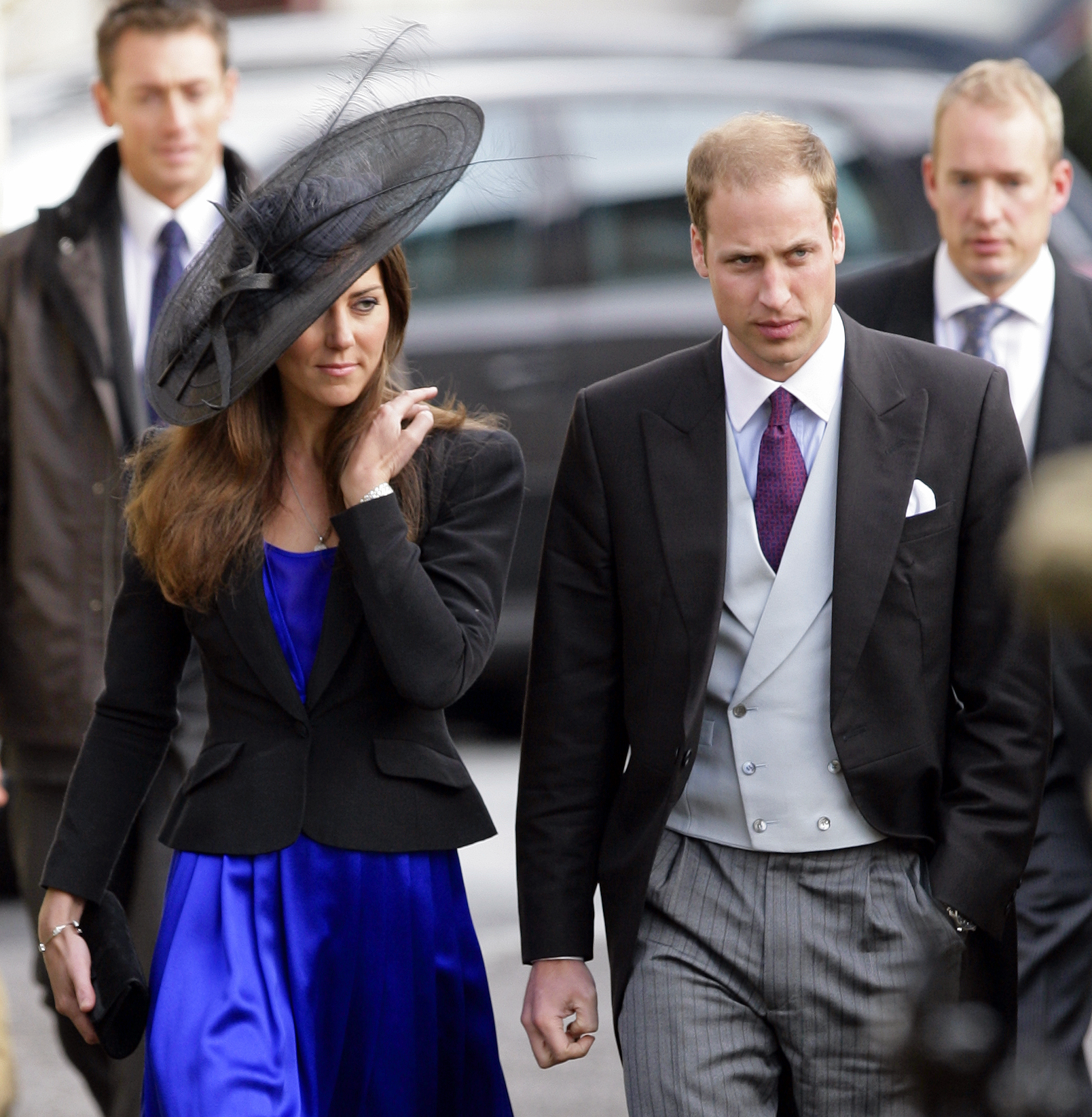 Prince William and Kate Middleton announce their engagement. The prince proposed with his late mother's infamous sapphire-and-diamond ring on October 20. Their official announcement and appearance were made on November 16.
2011: Another Royal Wedding Of the Century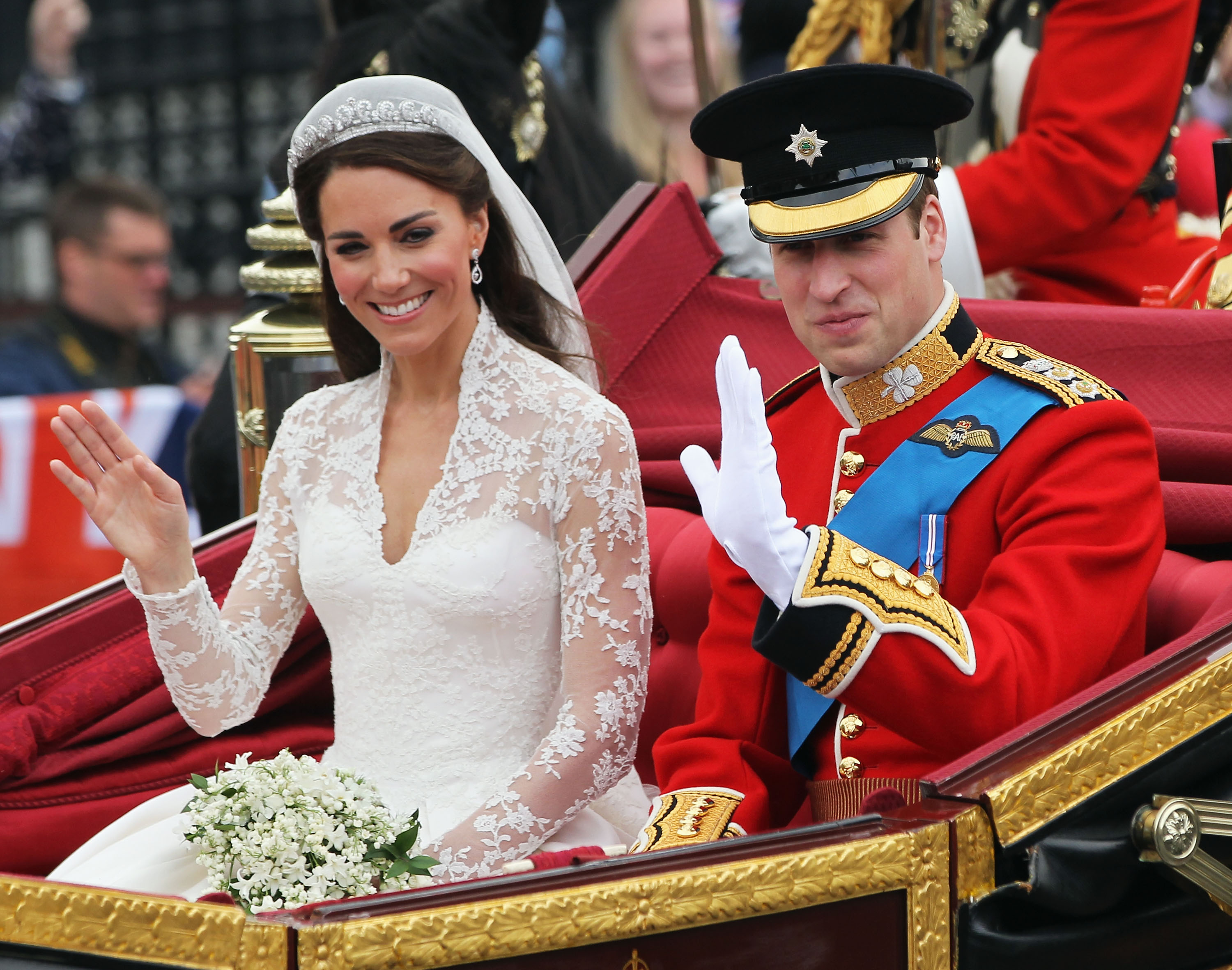 Prince William and Kate Middleton celebrate their wedding on April 29 at Westminster Abbey, gaining the title of Duke and Duchess of Cambridge.
2012: Diamond Jubilee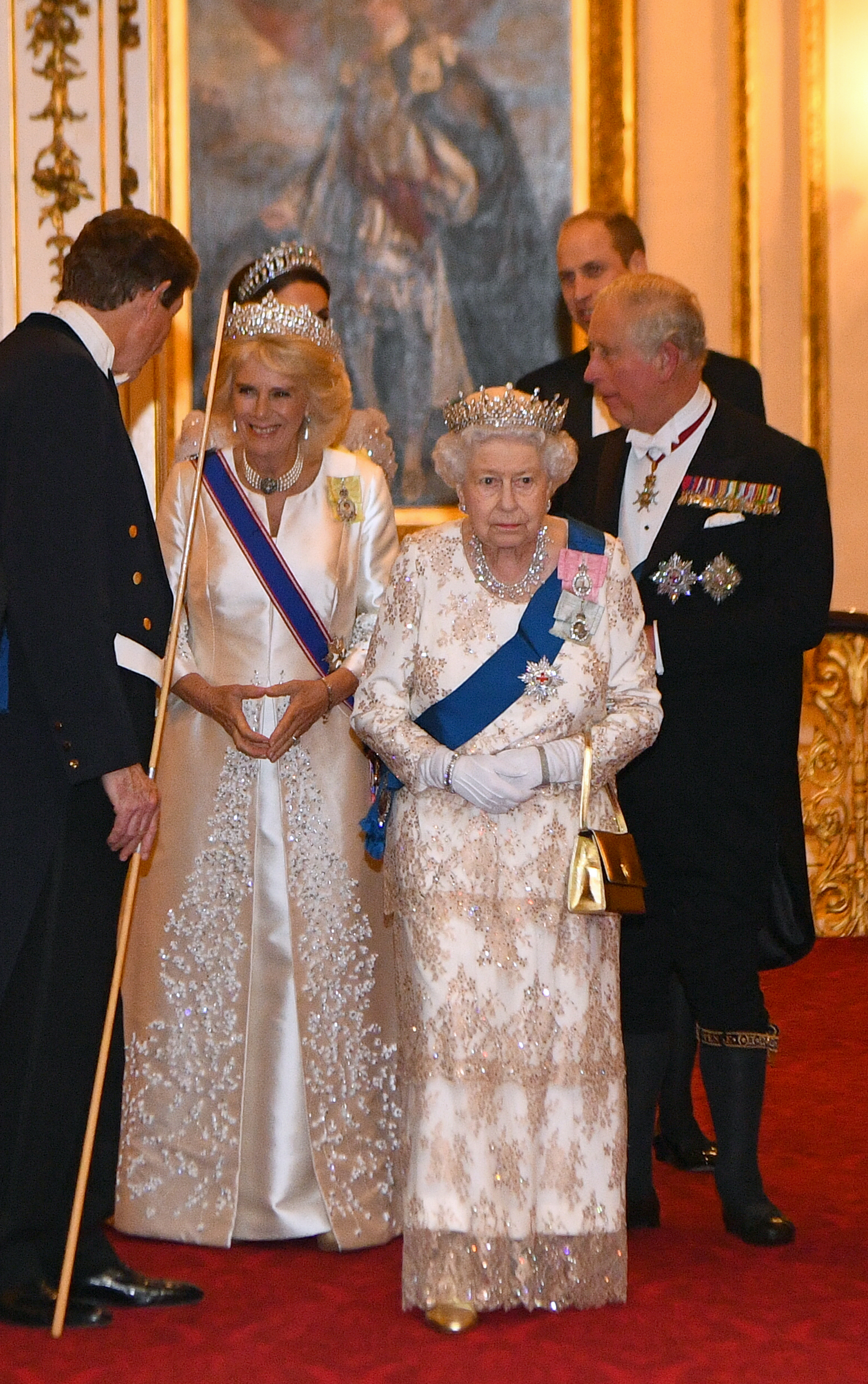 Queen Elizabeth celebrates 60 years as the ruling monarch, making her the second monarch to do so since 1897.
2013: The Baby Prince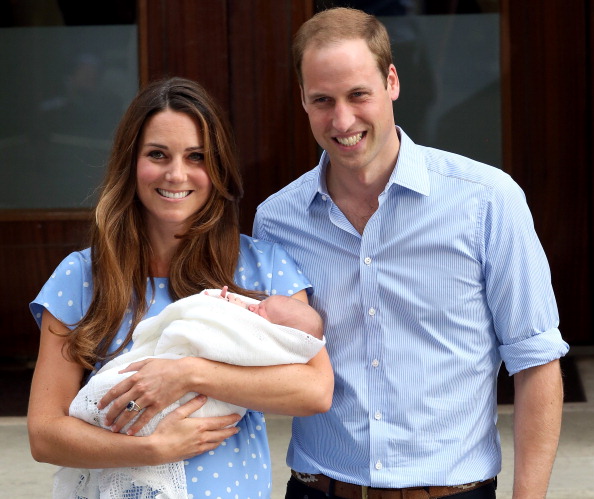 Prince George is born on July 22, becoming third in line for the throne.
2014: The Royals Take New York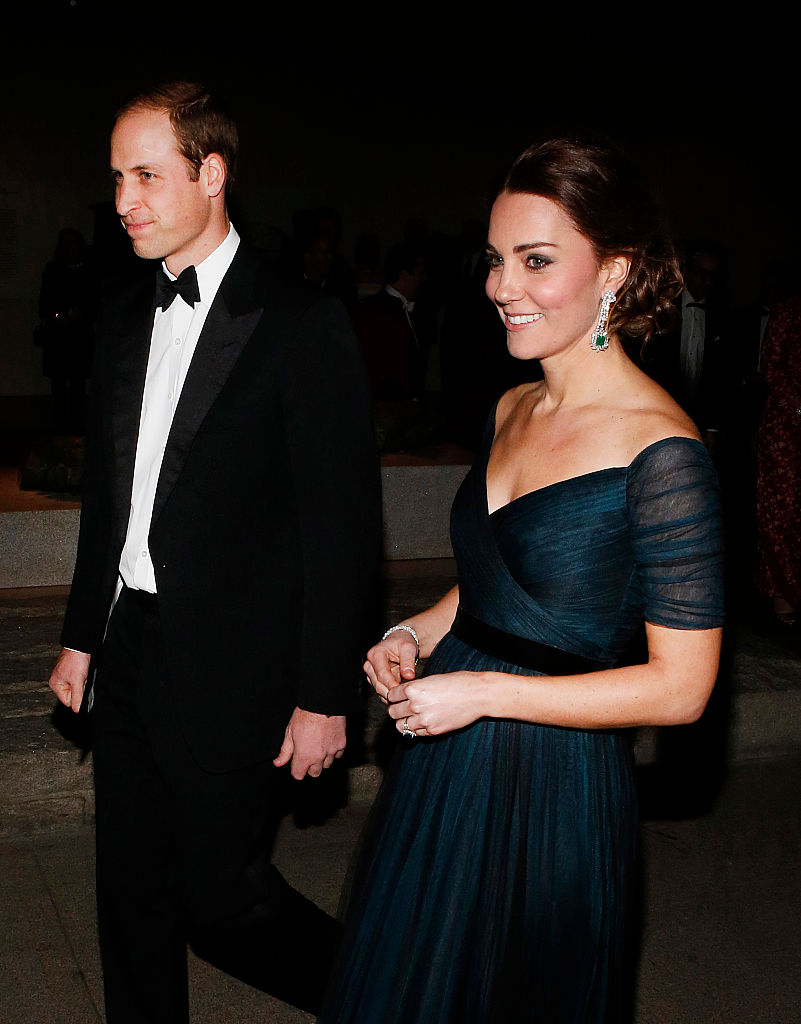 Prince William and Kate Middleton visit New York City during a 3-day trip.
2015: The Smallest Princess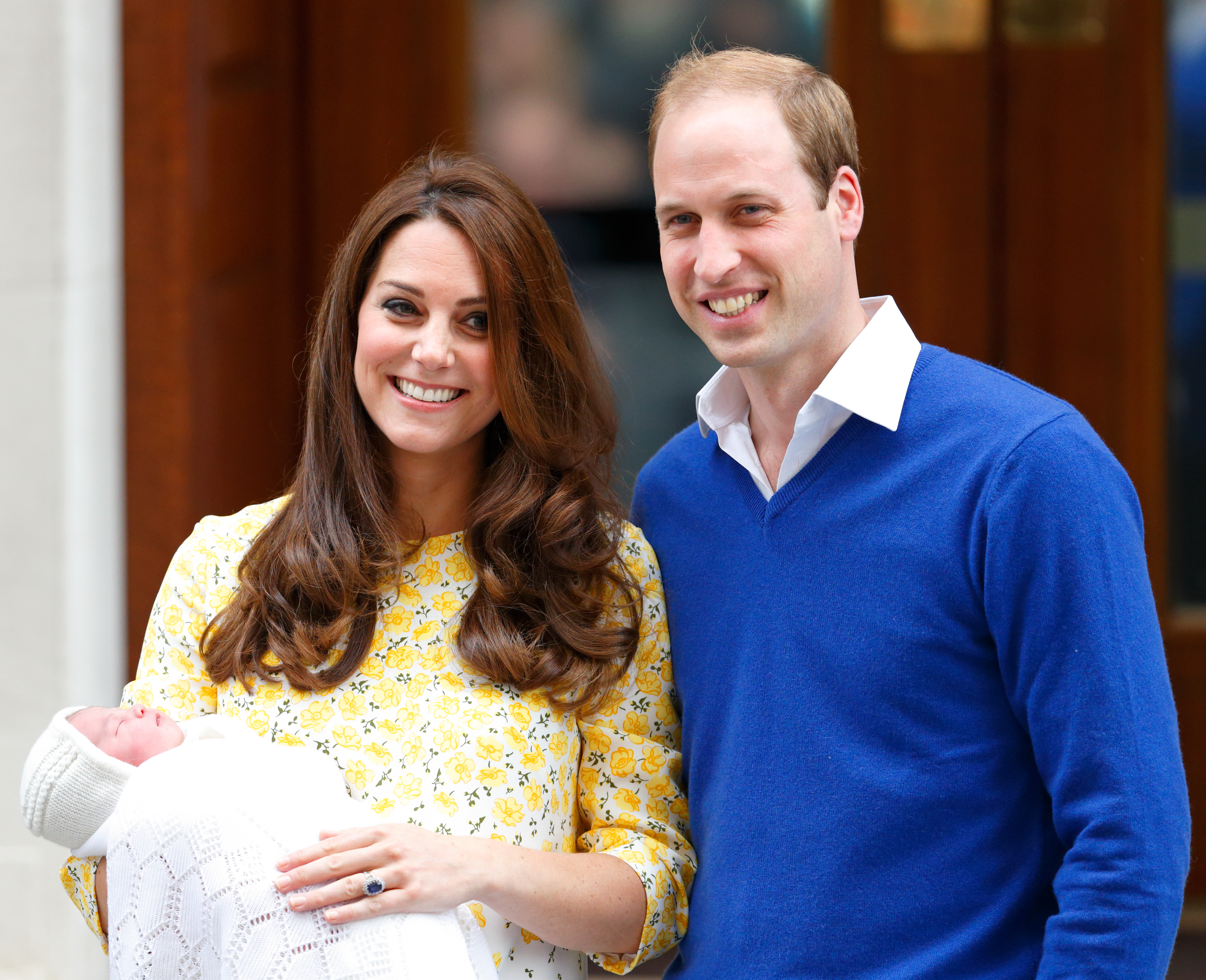 Princess Charlotte is born on May 2, becoming the fourth in line to the throne.
2016: Turning 90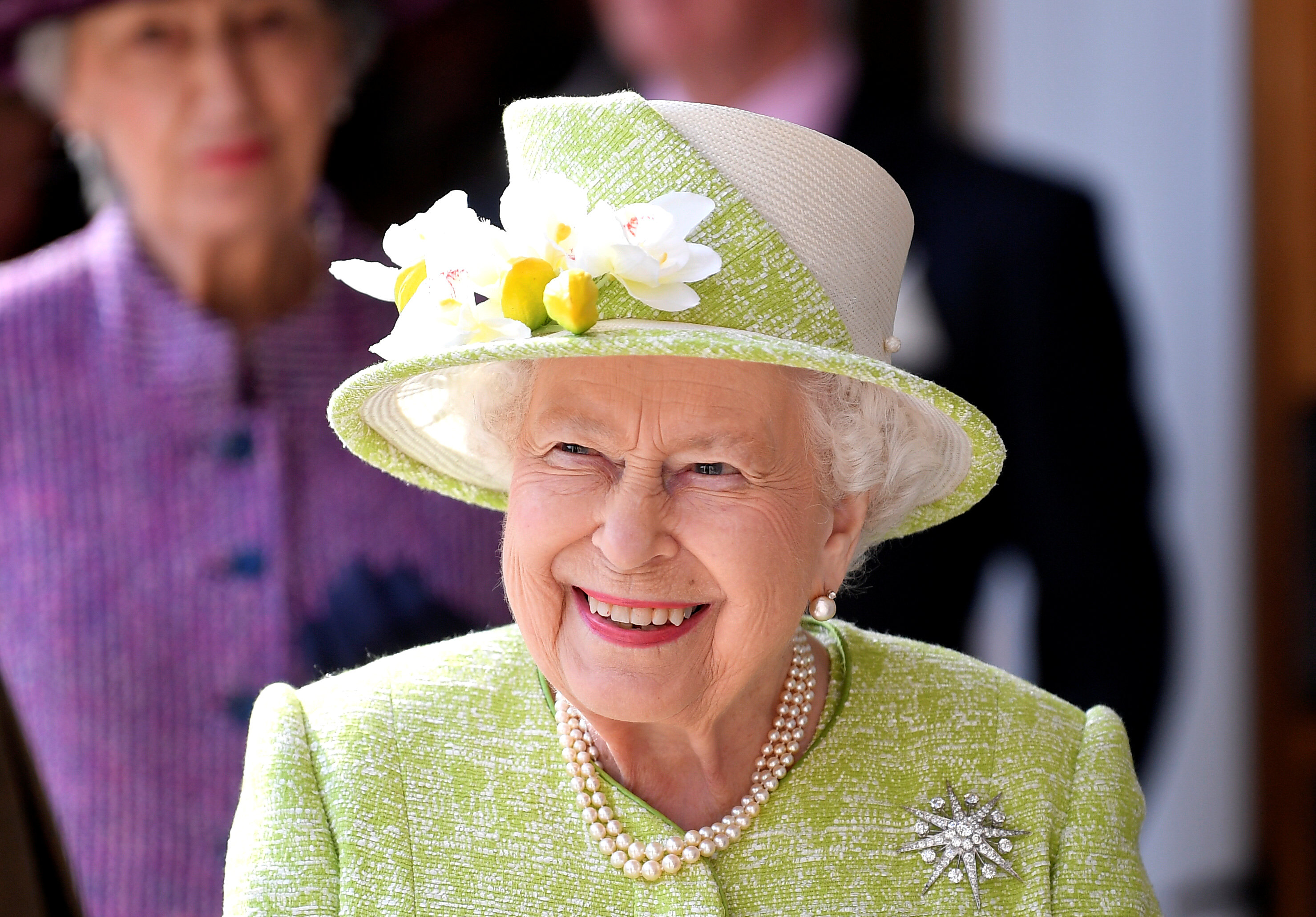 Queen Elizabeth celebrates her 90th birthday.
2017: A Royal Engagement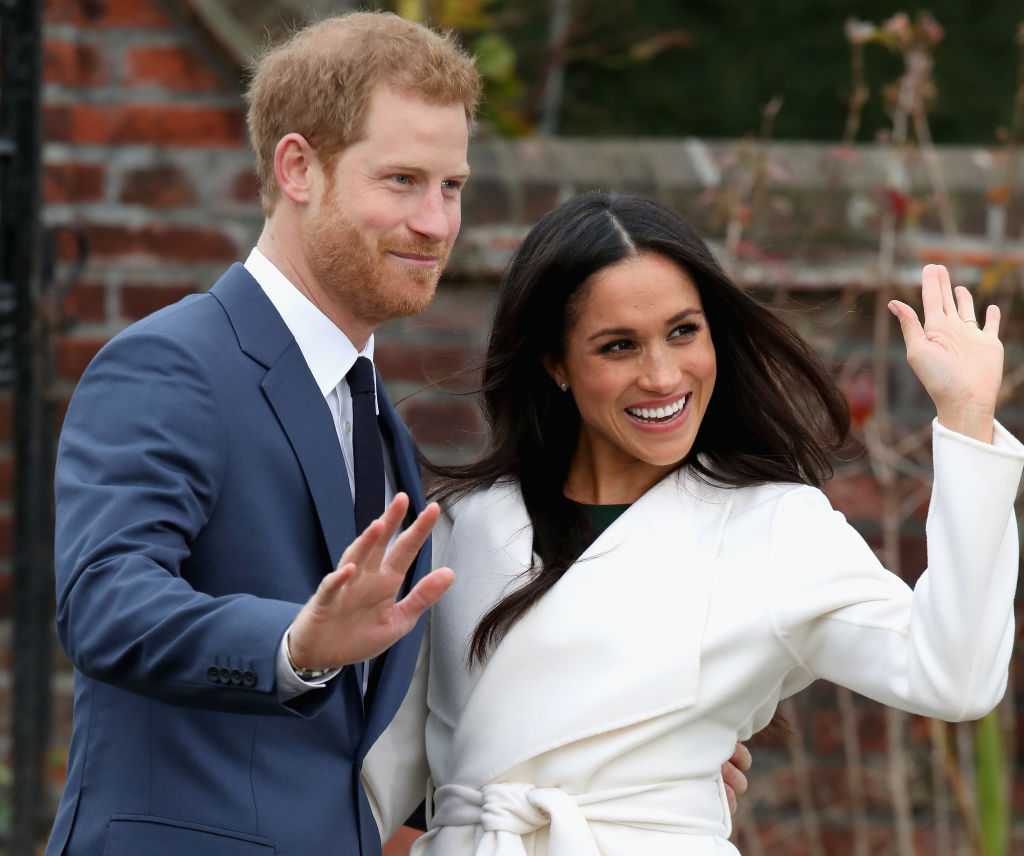 Prince Harry and Meghan Markle announce their engagement in November.
2018: The Sussex Wedding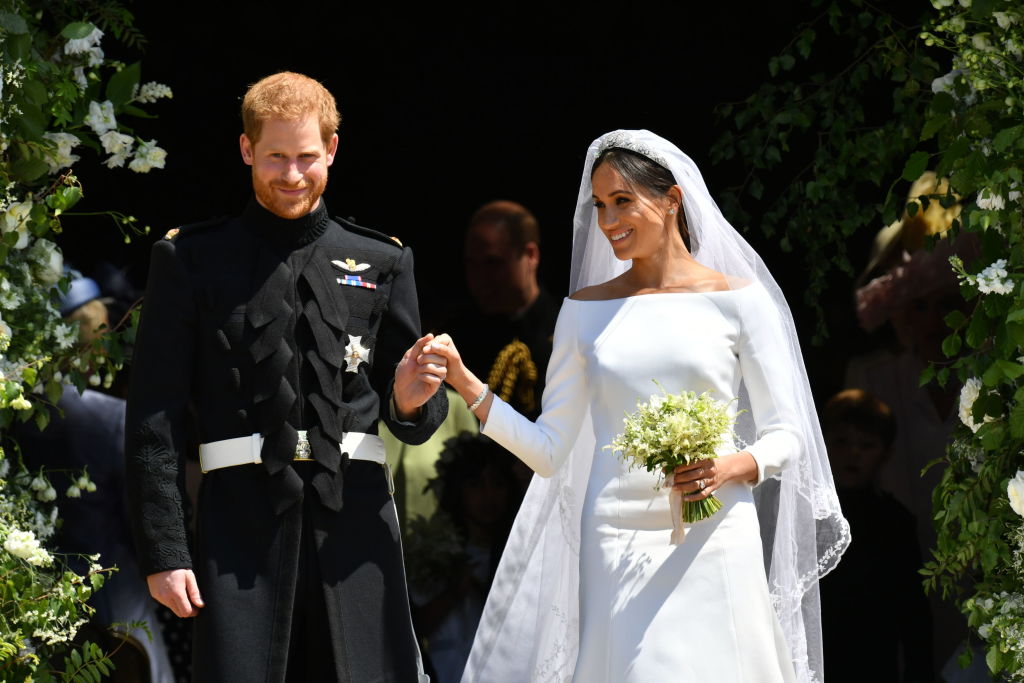 Harry and Meghan celebrate their wedding in May, becoming the Duke and Duchess of Sussex.
2019: The Littlest Royal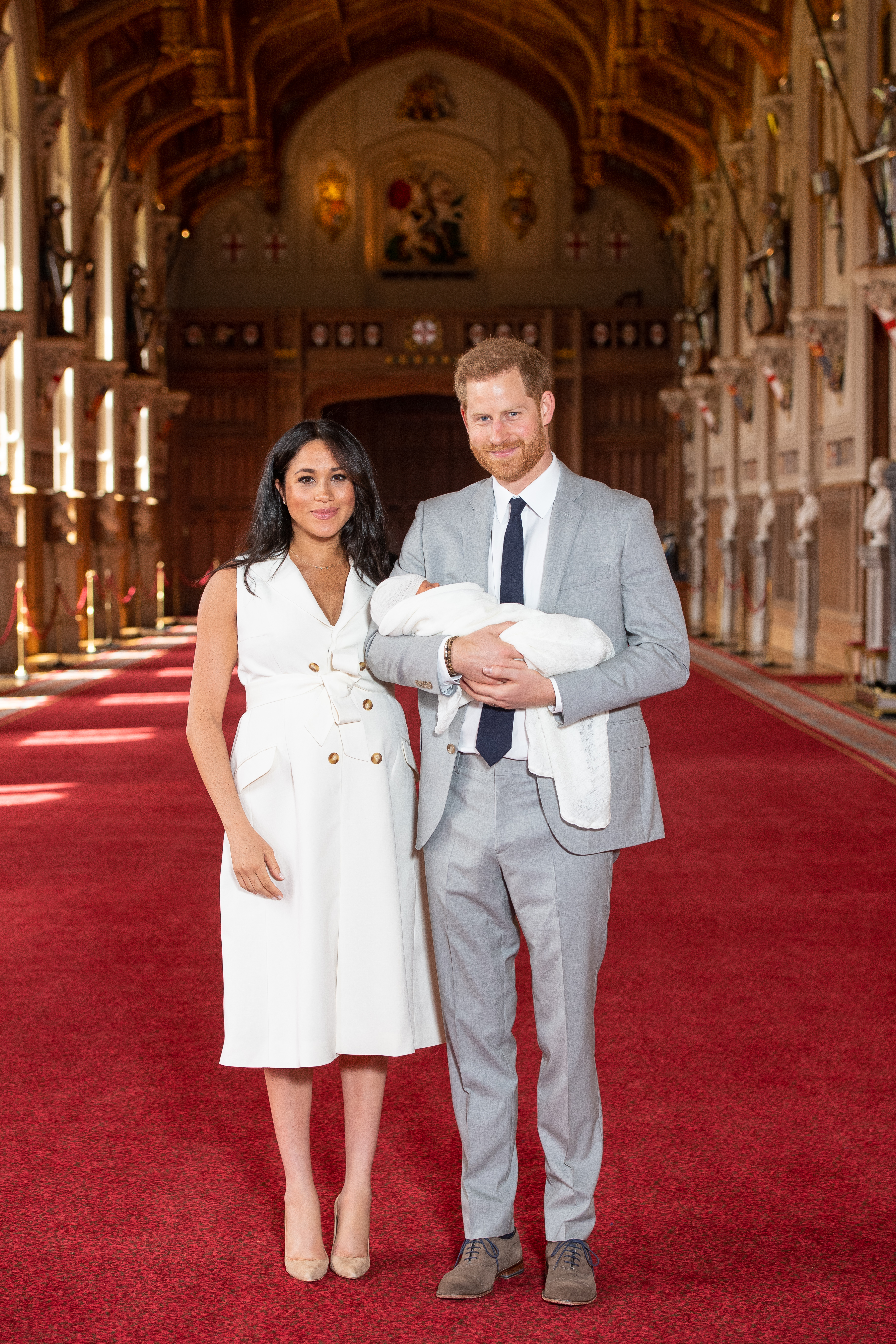 The anticipation is over, as the Duke and Duchess of Sussex finally welcome Archie Harrison Mountbatten-Windsor into the family.
History is fascinating, and sometimes it seems impossible that one family can go through so much! Which event falls under your birth year? Share your results in the comment section below! And make sure to stay tuned for more articles about your favorite royal family.
Sources: GoodHouseKeeping
Related: