The Stories Behind These Rare Historical Photos
From haunted houses that inspired the Blair Witch Project, to legendary guitarist Jimi Hendrix shockingly pictured in a US army paratrooper uniform, we've gathered some of the most mindblowing photos from history that we're certain you haven't seen yet! For some unreal photos with fascinating stories to describe them, keep scrolling!
Steelworker on Site of the Empire State Building Construction
The Empire State building is one of the most incredible creations of our time, capable of winning over just about anyone with its overwhelming grandiosity. And building it was definitely not an easy task. During its construction in the 1930s, steelworkers and builders had to risk their lives in order to complete the massive New York landmark. Here we see a remarkable photo of one of these workers taking a break - hundreds of meters above the city!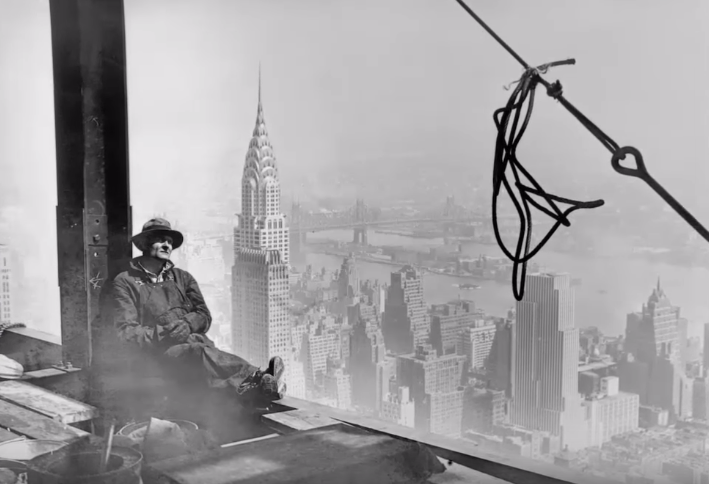 In fact, the project was so strenuous and difficult that it took up to 3,439 workers per day to complete! Since the building became incredibly high, cafeterias were set up halfway so that the builders and steelworkers didn't have to come all the way back down for lunch. And it didn't happen without any deaths. Five workers, unfortunately, passed away during the construction.
A 17-year-old Dr. Juliane Koepcke After 10 Days in the Amazon Jungle
Juliane Koepcke is the daughter of an ornithologist and a biologist, who somehow managed to survive one week in the Amazon - all on her own! Which, of course, probably has you questioning one thing in particular - what was a seventeen-year-old doing in the jungle by herself? On Christmas Eve in 1971, Juliane was flying from Lima to visit her family, when her plane was suddenly struck by lightning.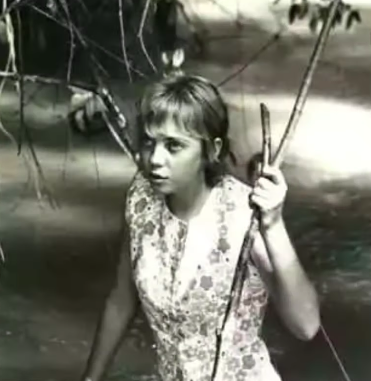 Reportedly, the teenager fell through the trees (while still strapped into her plane seat), and woke up on the forest ground, with very minimal injuries. Koepcke found a candy stash from the crash, which is what kept her alive for 10 whole days! She then came across a fishing boat, which she would sleep in overnight - leading to her discovery! 
A 90-year-old Czech Grandma Paints Village Murals 
Anežka Kašpárková is a 90-year-old Czech grandma who has become famous for her beautiful, floral murals! Anežka paints her stunning, ultramarine blue works of art all around the village of Louka.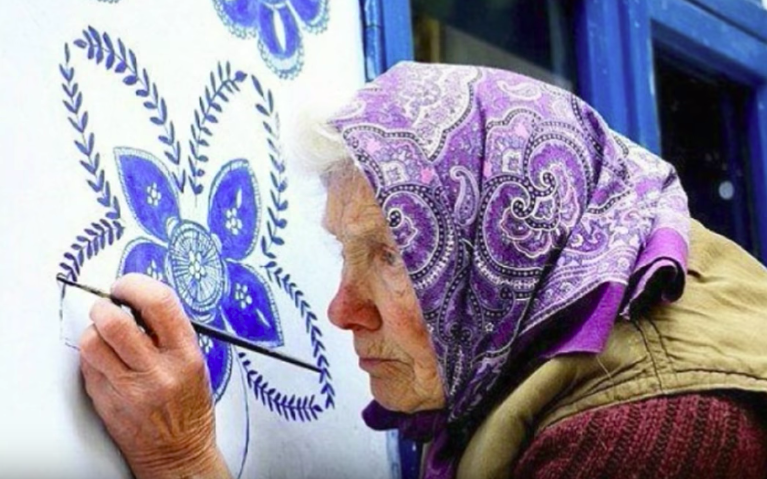 Kašpárková was previously a farmer until she started painting these gorgeous motifs that she would constantly picture in her mind. Despite having this wonderful talent, Anežka remains incredibly humble. The Czech grandmother explained: "I'm just doing what I like. I try to help decorate the world a bit. I am not an artist. I just do what I like."
D-Day on the Beaches of Normandy
We're all familiar with the phrase 'D-Day', as this day marks a significant event in history - June 6th, 1944. In this photo, we see Allied troops storming the French coast beaches. The assault was planned an entire year out from arriving at Normandy, and the battle in total lasted two months. D-Day is particularly memorable since it marks the end of Hitler.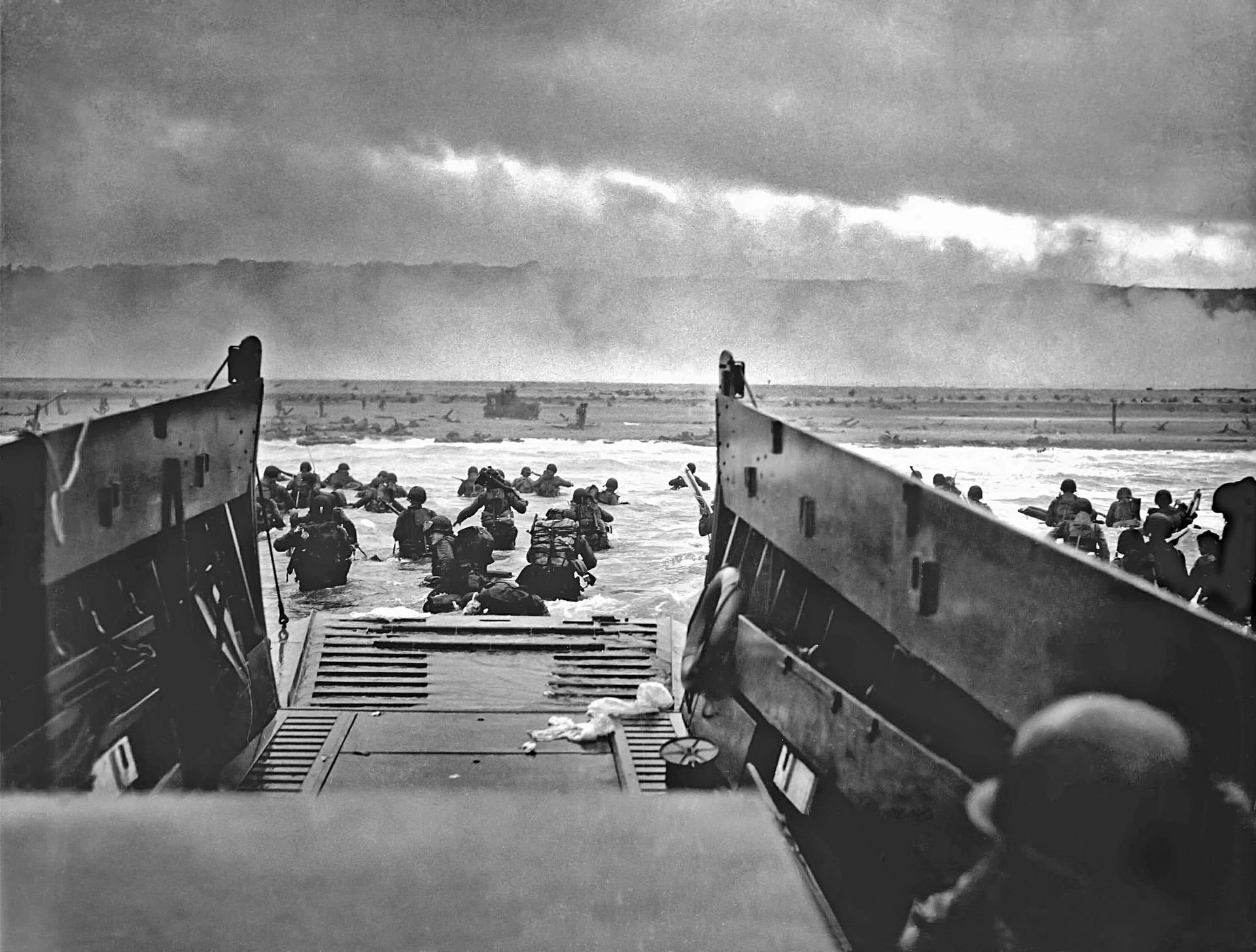 With the codename  "Operation Neptune," this amphibious operation became one of the biggest in military history. On D-Day, Germans lost approximately 4000 to 9000 men, with the allies (British, American, and Canadian troops) losing at least 10,000 soldiers on the first day of arriving in Normandy.
Jonathan, the Oldest Tortoise in the World
Here we have the world's oldest living terrestrial animal! We introduce you - Jonathan! This tortoise was born in 1832, which makes him - prepare yourselves - 187 years old today! Pictured on the left is the Seychelles massive tortoise in 1902, and on the right is Jonathan in 2017. Needless to say - we are completely obsessed with him.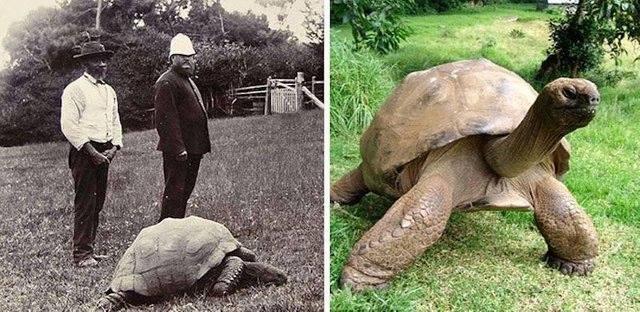 Jonathan currently calls the island of Saint Helena his home. Located in the South Atlantic Ocean, this magnificent tortoise lives at the governor's house. He is commemorated on the island's five pence piece, and even has some friends of his own at the governor's, named Emily and Frederika!
Queen Elizabeth as a 14-year-old Princess
Although it feels like Queen Elizabeth has been the Queen of England for the longest time, the monarch was once too a young teenager! Known as Queen Elizabeth today, here we see Princess Elizabeth, the firstborn child of the Duke and Duchess of York, who was to become King George VI and Queen Elizabeth, now known colloquially as the Queen mother. Taken in 1940, Elizabeth is only 14 years old in this photo! It was at this moment that the young Lizzie started blossoming into a mature woman, as she delivered her very first speech.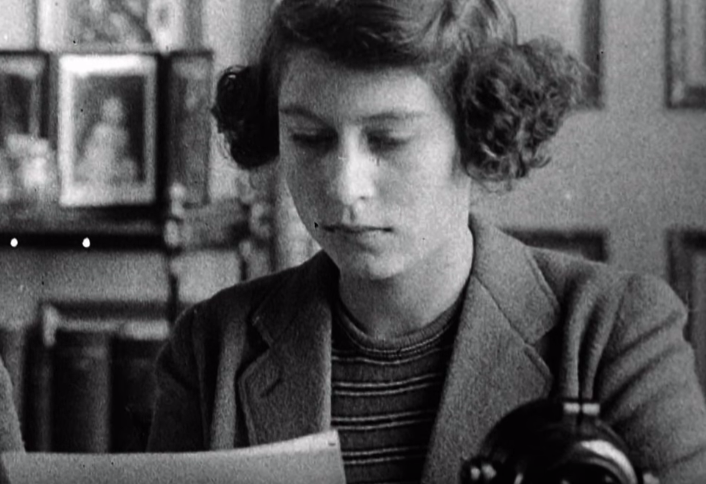 On the BBC radio Children's Hour program, the princess addressed children who were forced to. She said: "We are trying to do all we can to help our gallant sailors, soldiers, and airmen, and we are trying, too, to bear our share of the danger and sadness of war. We know, every one of us, that in the end, all will be well." 
World's Oldest Tree in California "Forest of Ancients!"
The world's oldest tree is a pretty impressive title to bear - so what would your guesses be? 400 years old? 600 years old? Nope! Much, much older than that! Located in Eastern California and nicknamed "Methuselah," this bristlecone pine tree was planted in 2833 BC. Just take that in for a second ... that's older than the pyramids, Normandy, and King George VI, and even classical Greece!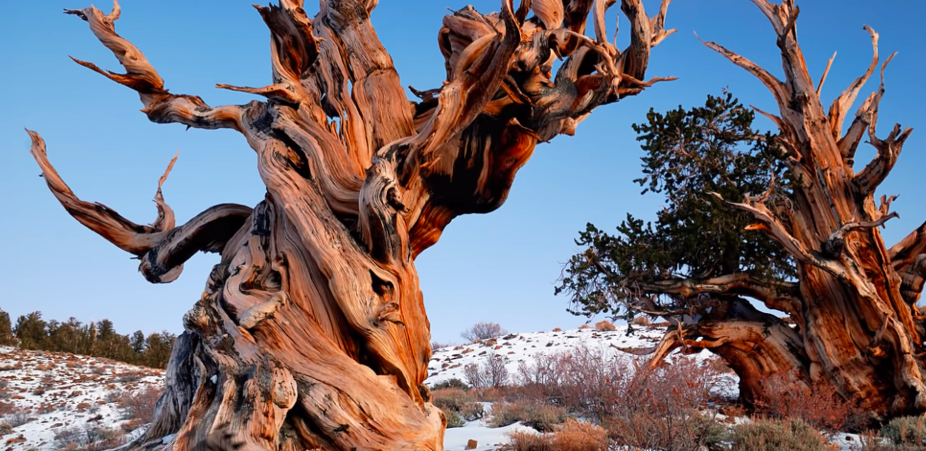 Even though it was said that there is an older tree that exists, unfortunately, the only person who discovered it has passed away, and nobody else has had luck in locating it. The tree is located in the "Forest of Ancients", amongst other super-old trees. Its nickname, Methuselah, is derived from a religious figure in Judaism, Islam, and Christianity, who was apparently the oldest man in the bible!
"Socks," The First Cat of the United States
Cats are becoming increasingly popular, thanks to all the cat-based famous Instagram accounts popping up. Alas, they all have one competition - and his name is Socks! The Arkansas-born tuxedo cat used to be former US President Bill Clinton's pet! The family adopted Socks in 1991 when he made the decision to go home with Chelsea Clinton after her piano lesson.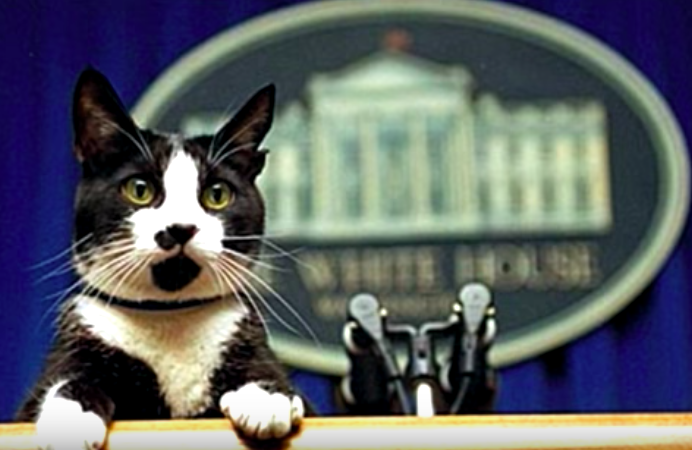 The beloved Whitehouse cat took the official title as First Pet - until Buddy came along in 1997. And according to Bill Clinton, the Labrador Retriever was definitely not liked by Socks. He once said of his pets: "I did better with ... the Palestinians and the Israelis than I've done with Socks and Buddy." Poor old Socks!
Man Browsing in Old Cincinnati Library
We found every booklover's paradise! This stunning image pictures the old Cincinnati Public Library that was built in 1874. Unfortunately, the marvelous place was destroyed in 1955. It contained spiral staircases, checkerboard marble floors, as well as shelves that rose meters above everyone's heads!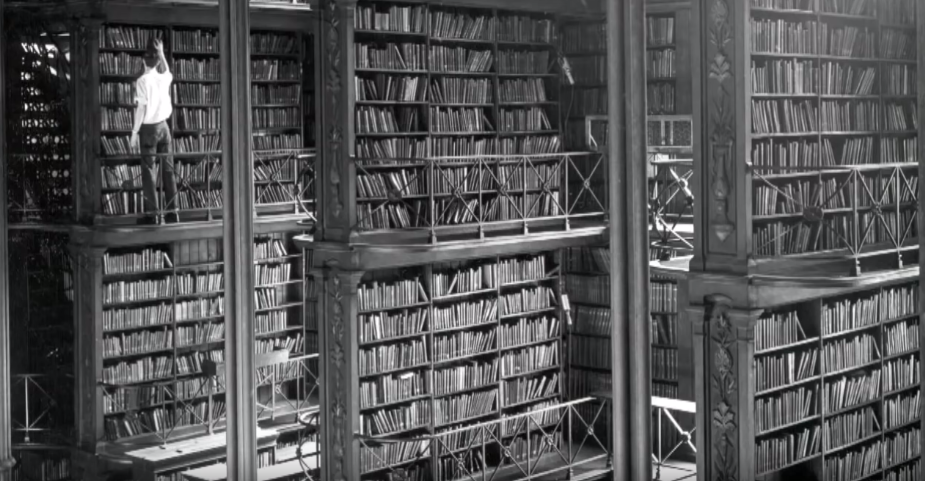 Originally built as an opera house, the developers went bankrupt and they had no choice but to turn the area into one of the biggest libraries in American. It's disheartening that the library was demolished, but demands for books decreased, and the need for a massive library slowly vanished.
Jimi Hendrix as a U.S. Army Paratrooper
It might be hard to imagine since we've always known him as one of the world's greatest guitarists, but at one point in his life, Jimi was Private Hendrix! In 1961, Hendrix enlisted in the army and was stationed in Kentucky. Due to his rebellious nature, commanding officers were definitely unhappy with the young guitarist, as he would often miss midnight bed checks, would sleep while on duty, and would play guitar off-duty as well. Of course, the latter irritated his comrades, who were in desperate need of some peace and quiet.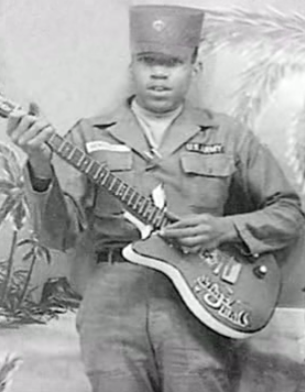 But, it seems like fate changed everything. After only a year in the army, Hendrix was discharged. According to the official story, Jimi reportedly injured his ankle while parachuting - but nobody bought it. Most people are under the impression that the captain simply had enough of Hendrix's attitude, and was done with putting up with him. And thank goodness for that! If it wasn't for his being discharged, rock'n'roll simply wouldn't be the same.
Walt Disney in the 1920s
Walt Disney, the legendary animated film maven, was once a simple young man, just like the rest of us! Walt got his start through Laugh-O-Grams. These were short, animated fairy tales that were played in theaters!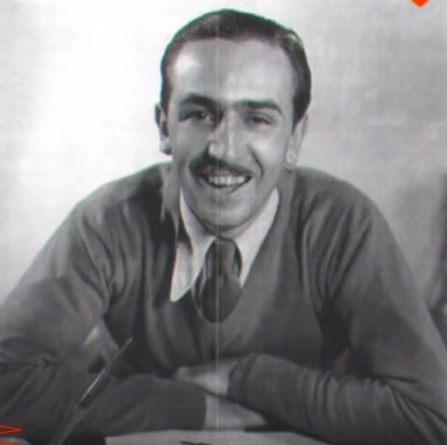 Disney was in the business for three years, but eventually, the company dissolved in 1923. This was when he made the life-changing decision to move to Hollywood. Five years later, Mickey Mouse was born - and the rest is history! A truly inspiring case of 'rags to riches.'
1950s Christmas Hoover Advertisement
The 1950s were definitely a different time - and not necessarily in a good way. Let's just take a look at this eye-rolling advertisement, which reinstates the mentality that women are expected to stay home and clean, while husbands go out to work. And getting this vacuum cleaner as a gift? Probably not very appropriate.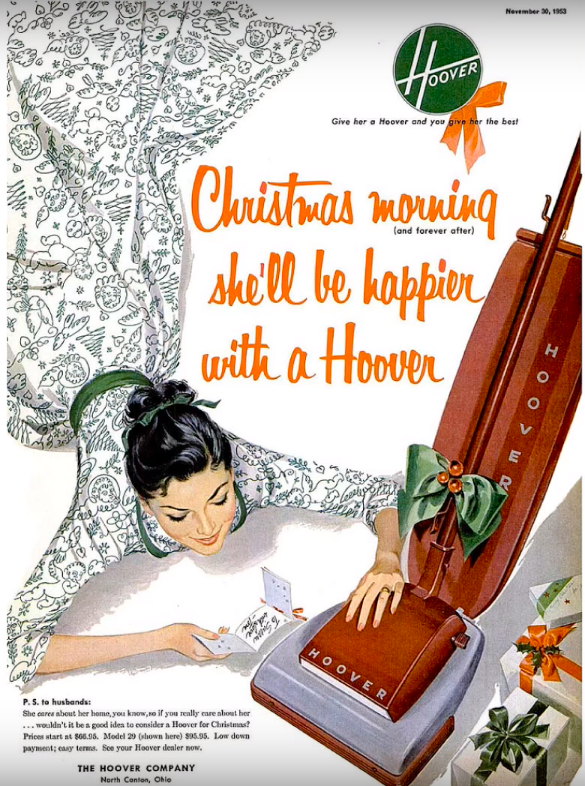 Thanks to old advertisements like these, we can honestly appreciate how far we've come when it comes to equality and women's liberation. And just picturing receiving a vacuum cleaner on Christmas morning makes us shake our heads!
The Last Prisoners Leaving Alcatraz in 1963
Located on an island off San Francisco, Alcatraz is a famous, maximum-security prison that was open in 1934 and operated for almost 30 years. Here we see prisoners leaving the island, as they were being transported to new jails across the country. The reason? The place was supposedly too expensive to maintain, so the jail had to be shut down because of high operating costs. Initially, it was believed that the prison would be the best option for the most notorious criminals of America since it was on an island and essentially impossible to escape.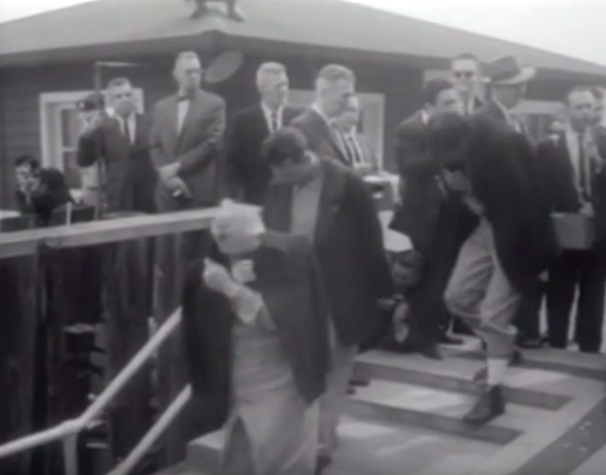 Just to get a general idea of how expensive maintenance was, the saltwater would eat away at the buildings, and everything had to be shipped by barge from San Francisco - including freshwater! In addition, it cost the federal government $7 more per day to keep prisoners on the island, compared to mainland prisons.
Pioneer of Women's Wrestling Mildred Burke
While women's wrestling may be more commonplace in the twenty-first century, it was certainly unusual in the 1930s. Burke is remarkable not only because she was a pioneer of the sport for women, but also because she wrestled more than 200 men and lost only a single match. You go, girl! This record is what led WWE to induct her posthumously into their Hall of Fame in 2016.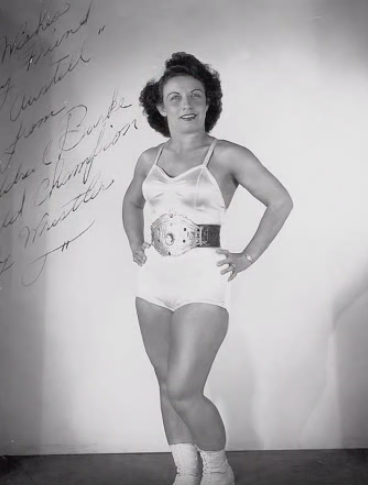 Billy Wolfe was a local wrestling promoter in Kansas City, where Burke was working as a transcriber. After seeing only one event, she began to pester Wolfe to help her learn how to wrestle. Rumour has it that Wolfe got sick of her bothering him, and got one of his boys to body slam the young woman. Unfortunately for the other guy, Mildred Burke body-slammed him instead! This was enough to convince Wolfe, and the two were later married after working together closely for the duration of her wrestling career.
Mount St. Helens Erupting in 1980
Have you ever been in an earthquake? How about a volcanic eruption? While many of us will have felt the odd quake here and there, few people have had to endure a volcanic eruption as large and as devastating as the one that occurred in 1980 on Mount St. Helens. The blast was so loud that Americans hundreds of miles away would hear it, and the resulting destruction cost over a billion dollars.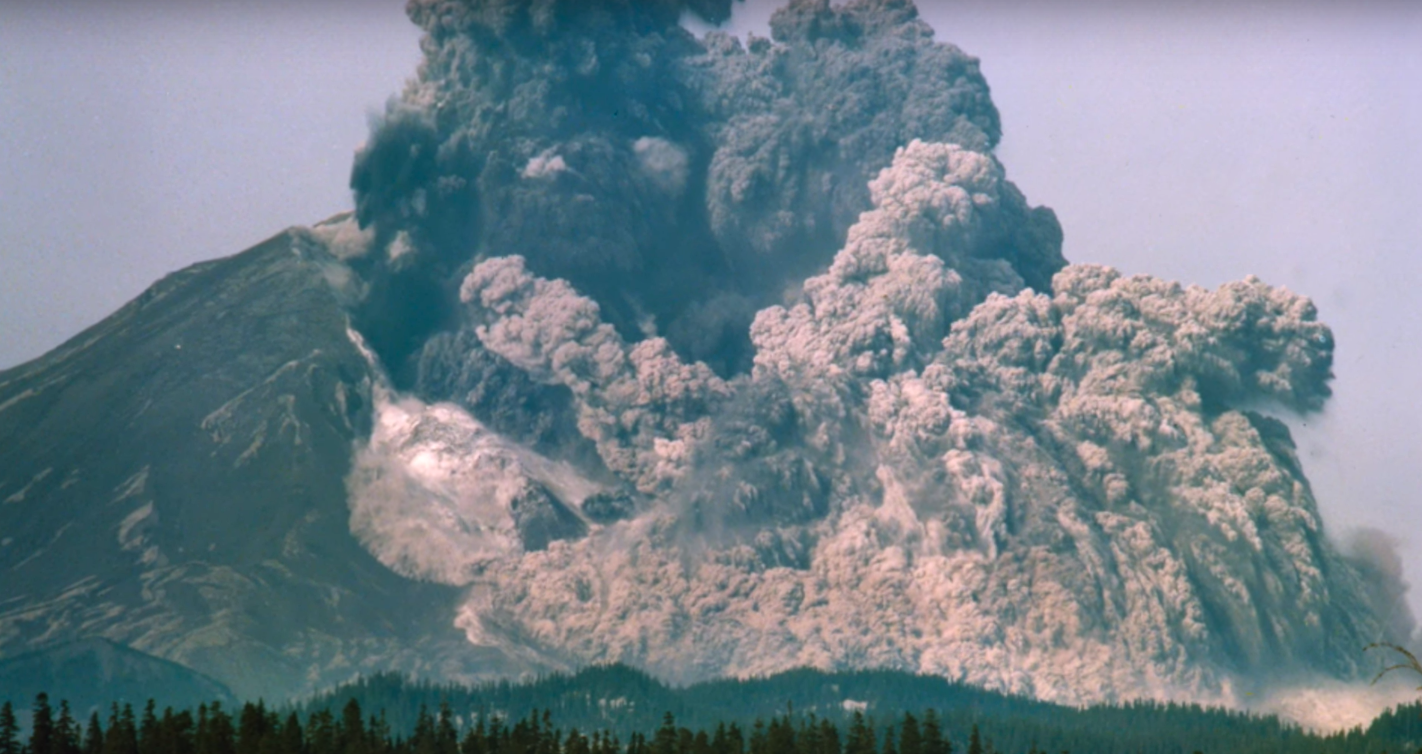 Earthquakes had rumbled in the area surrounding the mountain for the two months prior, warning Washington citizens that the volcano was about to blow its top. Despite this, fifty-seven people tragically lost their lives in the eruption. Snow and ice atop the mountain were forced down its slopes in enormous mudflows, flattening forests in its wake. We can only hope that an eruption like this never happens again.
Super-Spooky Northern Irish "Dark Hedges"
Would you dare to descend upon this terrifying highway? Right at the top of Northern Ireland in Stranocum, Ballymoney, these twisted-looking trees line a remote road in the heart of the Irish countryside. While they may be beautiful by day, by night the trees are the stuff of nightmares. And Game of Thrones, apparently! In the television series, this scary spot was used as the Kingsroad. If you're a superfan of the show you'll know that this road takes our favorite characters right from King's Landing to the Wall in the North.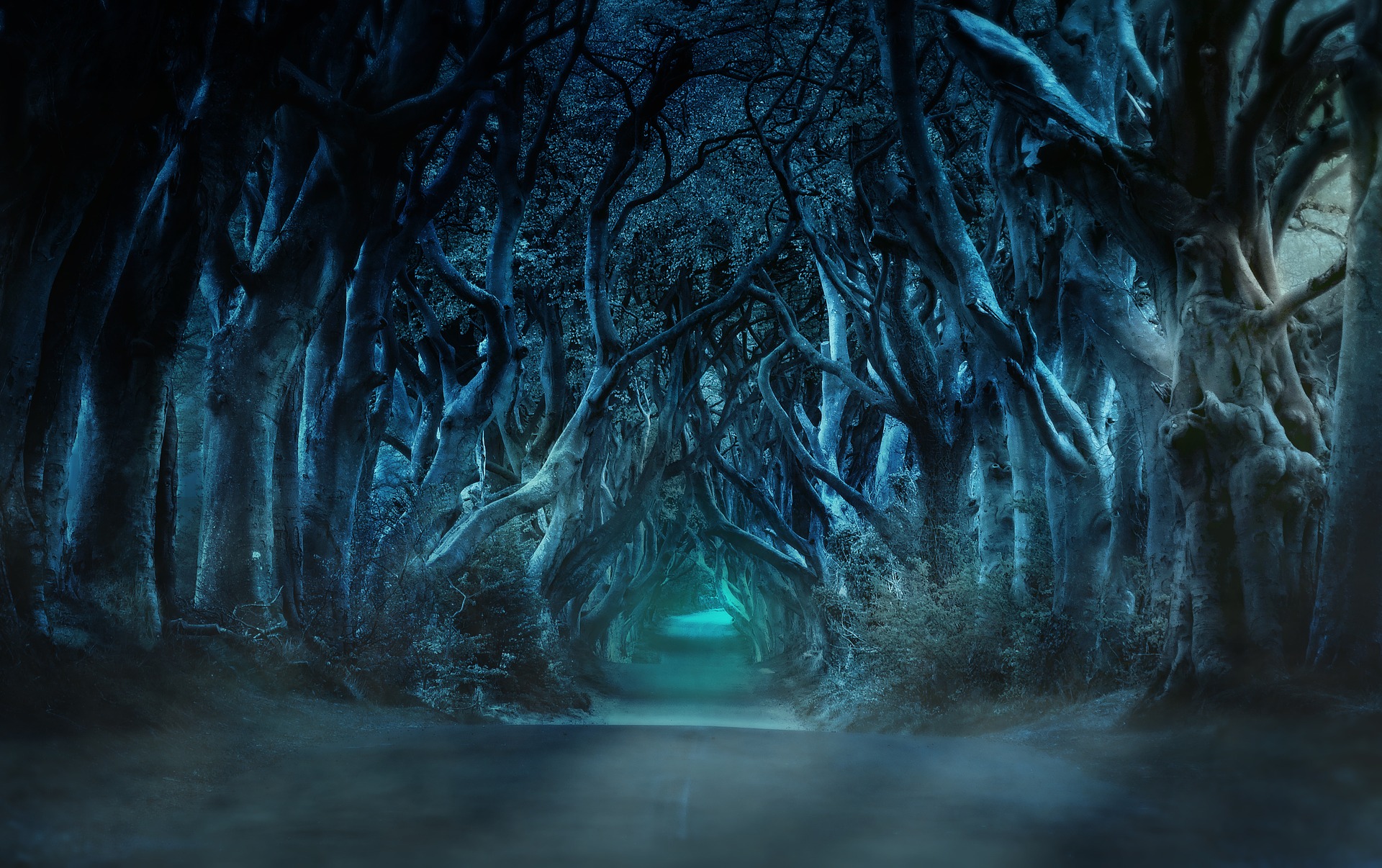 The television series has popularized the spot (or should that be poplar-ized! Get it?) and it is now one of the most photographed places in Northern Ireland. We beech-a didn't know that! Speaking of beeches, these beech trees may look scary, but in fact, the road won't take you anywhere particularly frightening. Still - not a place you'd want to be alone at night!
The House from 'The Blair Witch Project'
If you grew up in the 90s, you will remember scaring yourself silly watching the 1999 film 'The Blair Witch Project.' The movie was inspired by a super-creepy old house, and the picture below is exactly that house. It's located in Maryland and isn't a place you'd want to be alone even by day. Trust us - even the Google image search for "Blair Witch Project" is seriously spooky!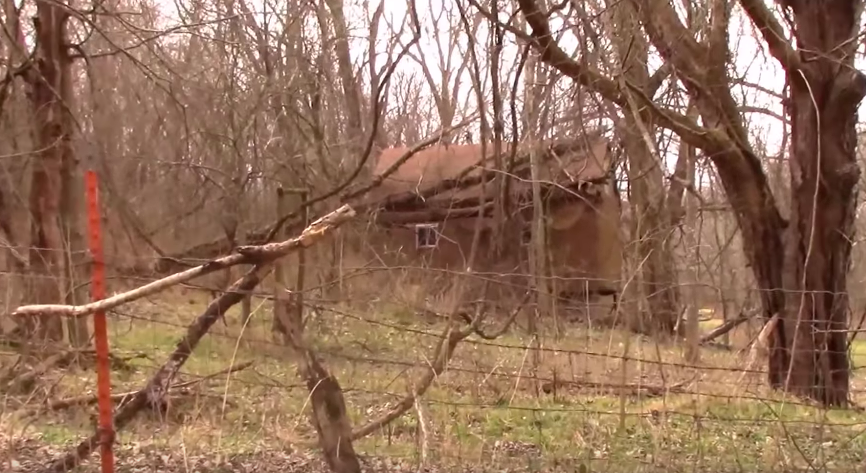 The film is extra-terrifying because it is set in a ghostly spot that really exists, and is haunted by Civil War-era ghosts. No thank you. Oh - and how could we forget the stories about the tall figure that haunts the forest by night? Do yourself a favor and don't do any extra research on this one. You won't sleep for a week!
The 1895 Paris Montparnasse Derailment in Paris
Ever shake your head at those speedsters on the highway trying to get to their destinations in a dangerous hurry? This image shows the 1895 version of this exact phenomenon. The Granville-Paris Express train was on its way into the station and was traveling fairly quickly. They were a little behind schedule, so train staff had been stoking the engine to get to their destination faster. Are you shaking your head yet?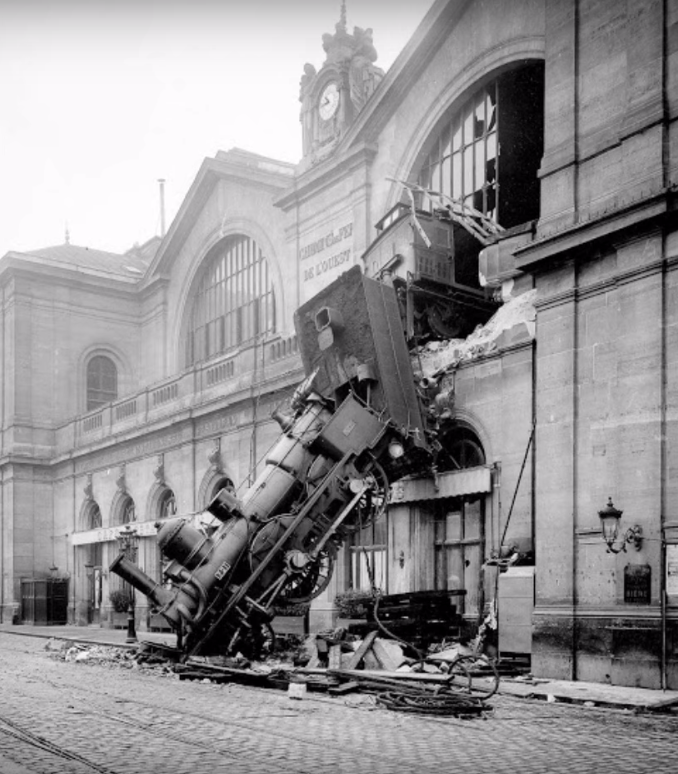 Unfortunately, the air brake on the train failed, and the guy who was supposed to apply the hand brake in case of emergency was preoccupied with paperwork. As a result, the train derailed and plowed on through the station, killing a woman on the street who had been standing in her husband's usual spot. Miraculously, only six passengers were injured, and the train itself wasn't too beaten up. The engineer was fined 50 francs, and the conductor who failed to apply the handbrake was fined 25 francs. Not a good day at work for these Frenchmen!
The Washington Tacoma Narrows Bridge After its Collapse
It's not often that a $6.4 million dollar bridge collapses, but this two-lane beauty fell apart into the water below only four months after construction was completed. The bridge was known to swing in the wind even before it was open, and construction workers nicknamed it "Galloping Gertie." They anchored the bridge to cables to try to stabilize it, but the cables snapped immediately. For some reason, this didn't seem to concern anyone, and the bridge was opened on July 1940.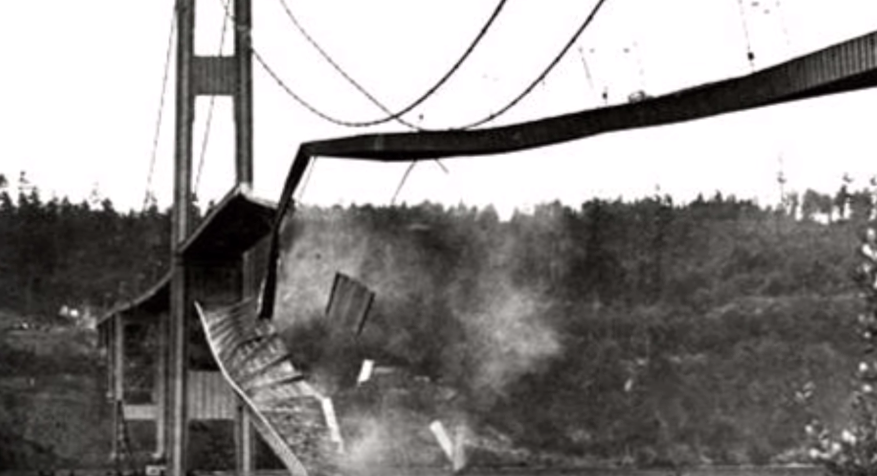 The structure, which was an enormous swing by this point, was caught by the wind and began swaying rhythmically on one day in November 1940. The movement of the bridge built momentum, and the cables began to snap. After only four months, the third largest suspension bridge built at the time finally broke apart into the water below. While it was good luck that no people were harmed, an unlucky dog was trapped in a car on the bridge and became the only casualty of the bridge's collapse. To add insult to injury, however, the State couldn't collect insurance for the failed bridge, as their insurance agent never took out a policy on their behalf, choosing instead to pocket the premiums paid. A bad run for Washington!
The Vespa 150 Troupes Aéro Portées 
You might think the words "anti-tank scooter" sound like a total oxymoron, but the French might not agree with you. In the 1950s they modified Italian-made Vespas to mount three-inch M20 recoilless rifles on the frames for use by paratroopers in combat. These light anti-armor cannons were chosen for their weight so that the scooters could still travel up to 60kmph with the rifle mounted on top.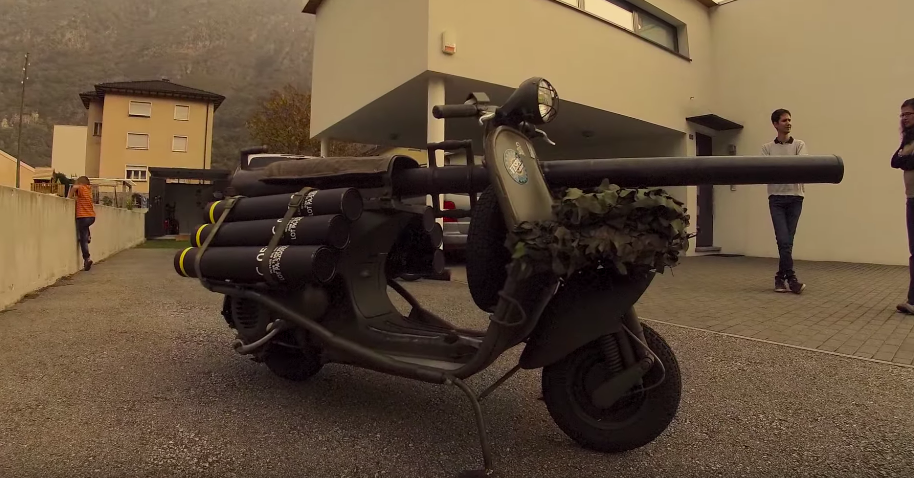 While they didn't intend for these rifles to be fired from the Vespas, it was possible in case of an emergency. Paratroopers were meant to be parachuted down in two-person teams, with the M20 on one Vespa and the ammunition for the weapon on the other. Soldiers were then supposed to work together to mount the M20 on a Browning machine gun tripod before firing the rifle, presumably at the enemy. 
The Incredible Harriet Tubman
How do we begin to sum up the life of such a fearless and revolutionary figure in American history? Harriet Tubman left a legacy matched by few, rescuing around seventy people from the clutches of slavery, as well as being a Spy, Nurse, Civil War Scout, Suffragist, and anti-slavery Civil Rights Activist. Most people could barely hope to complete even a tenth of Tubman's staggering feats across the course of her life.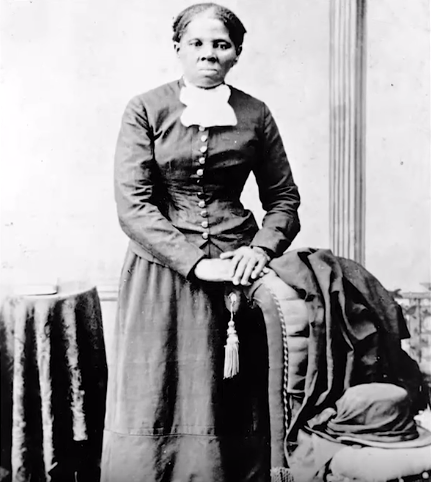 Truly a woman of action, this image was taken in 1911, only a couple of years before her death in 1913. Tubman is now buried in Fort Hill Cemetery in Auburn, New York. She inspired and continues to inspire folks all across the globe, and once said that "Every great dream begins with a dreamer. Always remember, you have within you the strength, the patience, and the passion to reach for the stars to change the world." 
"Miss Universe" Pageant Girls in 1952
Did you know that the Miss Universe pageant has been running for nearly seventy years? What's more is that it has origins right back to the 1920s, where the term was first used for the International Pageant of Pulchritude. Miss Universe as we know it now began in the 1950s. Thirty contestants flew from all around the world to compete at Long Beach in California, and the pageant was supported by Pacific Knitting Mills. The company made swimwear and clothing in California.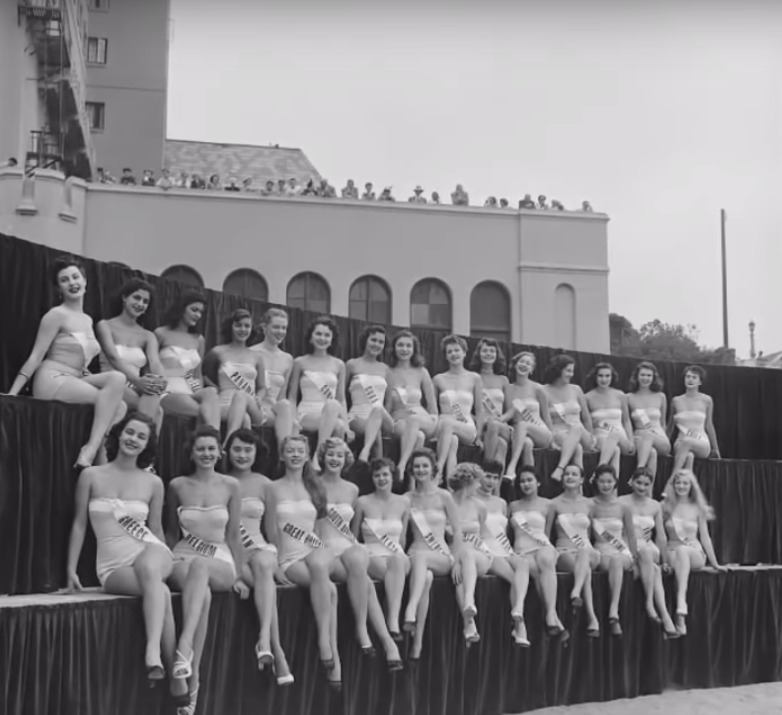 Armi Kuusela, the Finnish contestant in this image, ended up winning the first pageant at Long Beach in 1952. Can you spot her? In recent years the pageant has become more controversial, as Donald Trump bought the pageant in 1996. The pageant is now called the Miss Universe Organization, and the yearly competition is broadcast on NBC across the United States of America.
Prague's Klementinum Baroque Library
The Czech capital city of Prague boasts some of the most beautiful architecture in the world, so it's no surprise that its libraries are equally as stunning. The library pictured in the images above is the Baroque library, which was opened in 1722. This building is part of a wider complex of buildings called Klementinum. Within the complex, you'll also find churches and an astronomical tower.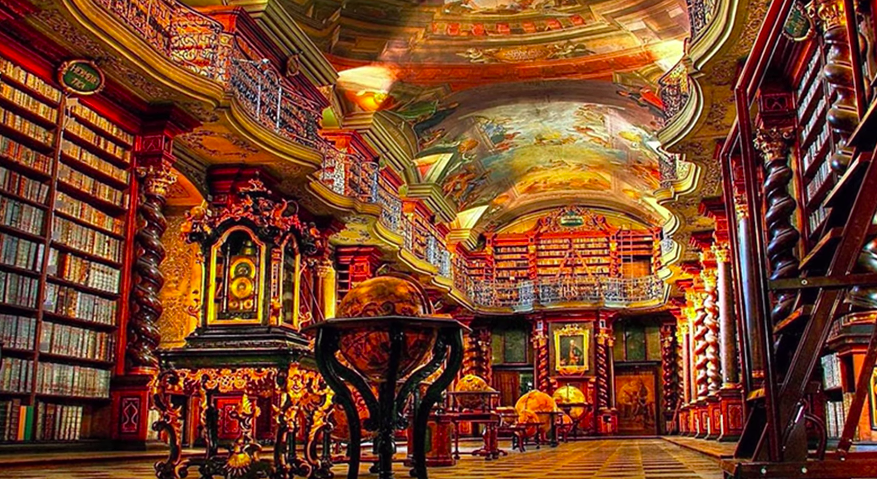 As you might expect, this gorgeous library has a complex history. Klementinum was taken over in 1773 by the Prague University when the Jesuits had to leave. Nonetheless, this astonishing piece of architecture is well-preserved: even the labels on the bookcases of the library here are original! The library ceiling is also decorated with Biblical motifs by Jan Hiebl. It's definitely a must-see for any tourist!
The Faroe Islands from Above
You could easily mistake this image as something computer-generated for a film, but it is, in fact, a real place! The Faroe Islands are somewhere in the middle of the ocean between Iceland, Scotland, and Norway. While the islands are their own autonomous country with separate sports teams, they do rely on Denmark to oversee their military, policing, and currency, for example.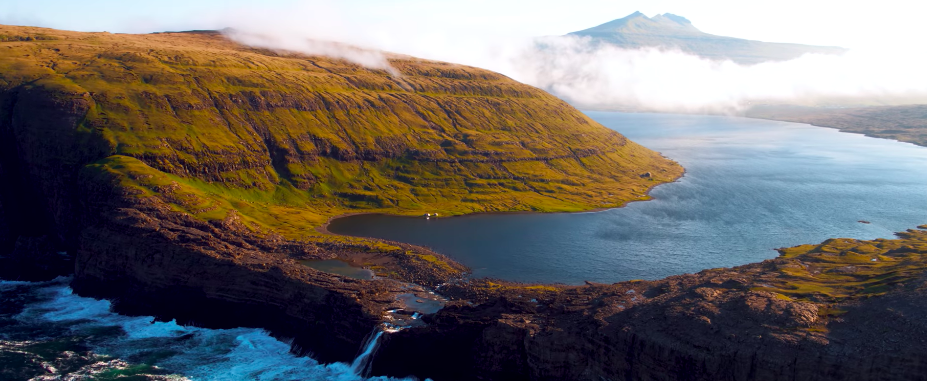 The climate hovers steadily between 5-15 degrees Celsius year-round, and the islanders speak Faroese, a Germanic language that shares similarities with Old Norse, Icelandic, and Norweigan. Wondering what they eat? Similar to coastal Scottish, Norweigan and Danish populations, the islanders' diet is mostly comprised of seafood, meat, and potatoes. The more you know! 
Prohibition Protest in 1925
The 1920s and 30s in America are marked in the minds of many as an era of prohibition. Enormous political uproar ensued after the government made the production and sale of alcohol illegal in the United States. This image is from a New York protest in 1932, where men marched through the streets, tired of not being able to enjoy a beer after a hard day's work.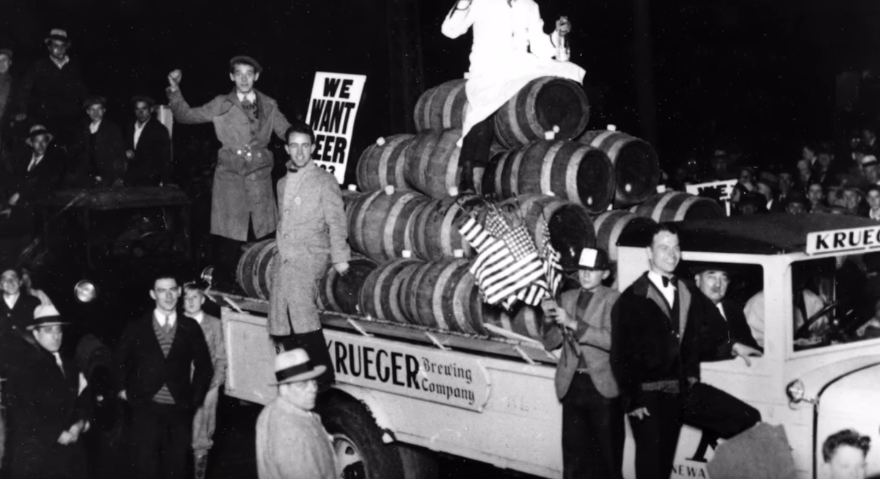 Of course, rather than improving conditions for alcoholics and problem drinkers, Prohibition made things much worse in many cases. A black market developed for the sale of alcohol, which supported American organized crime. Speakeasies sprang up across the country, and in some places, there were more of these illegal drinking establishments than there had been bars pre-Prohibition. Thankfully for these men, the government made liquor legal again in 1933.
Women Being Subject to Bathing Suit Censorship in the 1920s
While headlines are made in this century for police harassing women dressed in burqas at the beach, in the 1920s women were chastised for the opposite problem! Modesty laws in the early 1900s were hugely restrictive, and police walked about on beaches all over America with measuring tapes to ensure that women were dressed "appropriately" for the beach. One-piece swimsuits that we would consider conservative today were frowned upon, with film star Annette Kellerman literally being arrested in Boston for wearing one.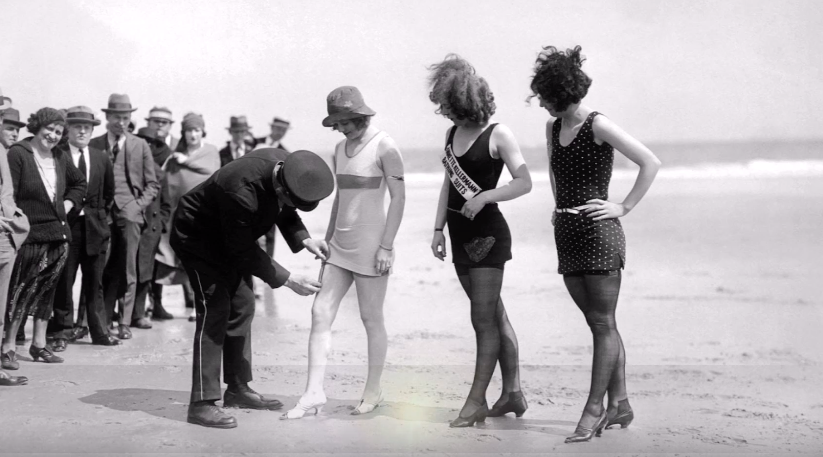 Some of the first swimsuits were made of wool, and included stockings and long sleeves. If women did not submit to the modesty laws, they would be asked to leave the beach! Gradually, however, arms became more exposed, followed by necks and then necklines. The advent of lycra and other form-fitting fabrics also paved the way for more modern (and revealing!) styles of swimwear in America.
Unfortunately, this is where our journey ends! Taking this walk down memory lane is definitely humbling and really puts everything into perspective. We hope you enjoy these photos and incredible stories as much as we did! Check out our related links for more awesome content, in case you still need your fill of entertainment.
Related: