20 Most Beautiful Places in the World
Everyone knows that there are so many beautiful places in the world to visit or live in, but not everyone can be everywhere at the same time. Even those who go around the world in a short time, they still miss out on great opportunities and sights to see. In every country, there is a beautiful place that is worth going and spending all your savings.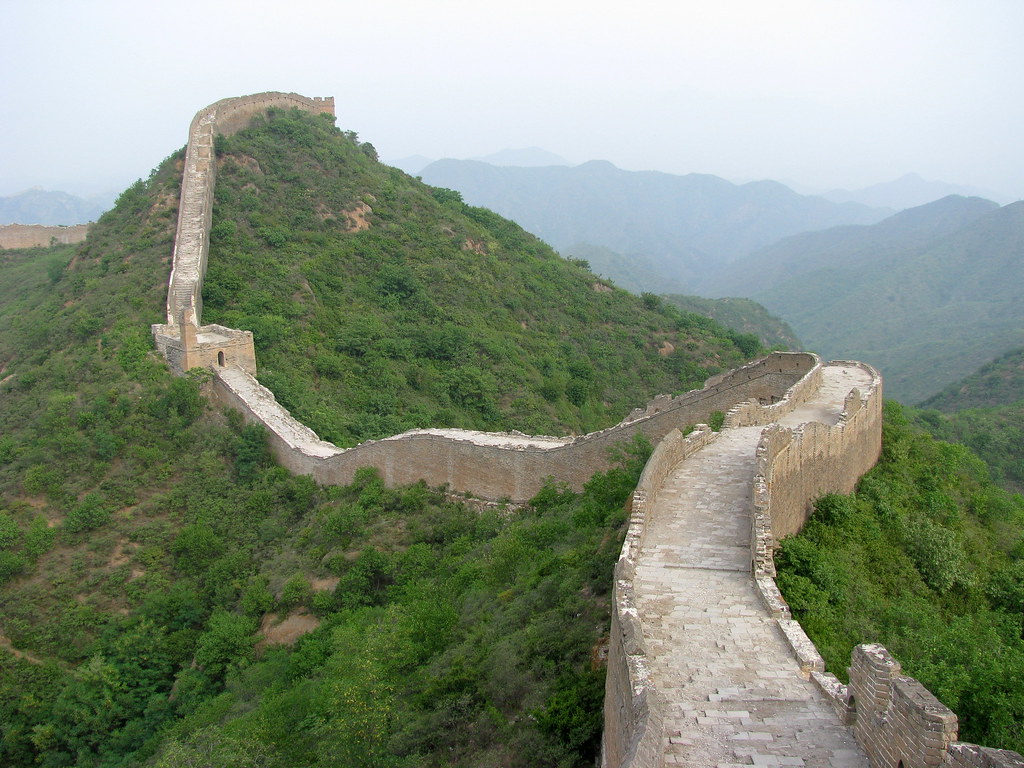 It doesn't matter how small the experience is, as long as you had it, it is good enough. As earlier said, every country, state, and town has its peculiarities and places that it can call amazing. Here are some examples of beautiful places around the world that you probably have never seen. This list will help you choose better when you want to go on a field trip or visit somewhere new. 
Santorini, Greece
Without a doubt, this is one of the most beautiful places in the world that you will ever get to see. Santorini is a famous Cyclades Island that has been in extinction since the 16th century but found its way back to life. Aside from rebuilding, this island is also flourishing with beautiful places for people to have fun and enjoy life as it comes. According to sources, one of the best periods to visit Santorini in Greece is between April and September. During this period, people get to feel the sunbathe their skin beautifully and have an excellent time in the natural pool on the island.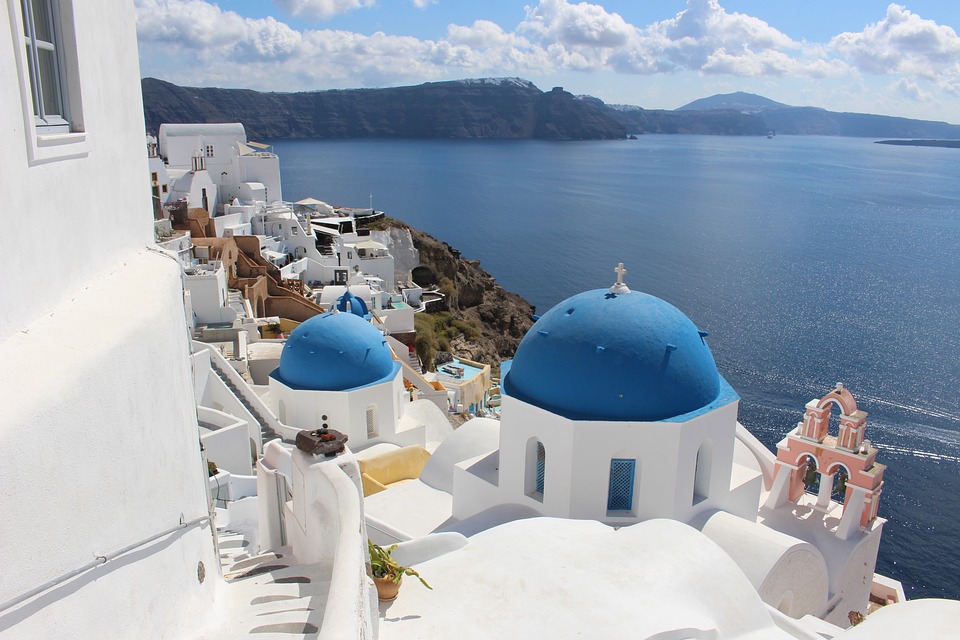 Capilano Suspension Bridge
Anyone who sees pictures of the bridge on the internet always has their jaws dropped. This is because of its beauty and captivating structure. The fantastic Capilano Bridge can be found in British Columbia, very close to Canada. The bridge is said to be very lengthy, measured at 140 meters, and records 70 meters above the level of the sea. Looking at the bridge is enough to want to visit Canada often, and many people in the world would agree with this feeling. If you're going to go on a personal or family trip or do something you have never done before, visiting this bridge should be on your to-do list.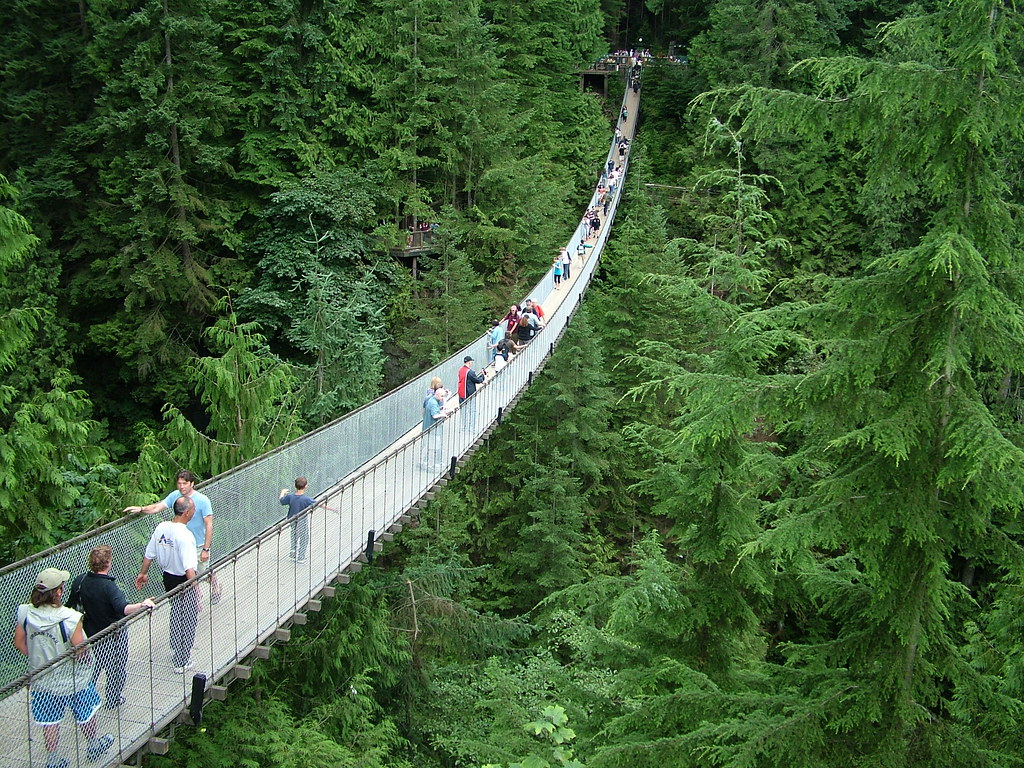 Rome
Without seeing pictures of this fantastic city, anyone can say without a doubt that the city of the pope is one of the most beautiful places in the world. Rome is best described as the ancient city, situated in Italy, and it is also where the pope resides. So, aside from being a beautiful haven for people all over the world to see, it is also one of the most critical places in the world. Ancient history says that the city of Rome came into existence in 753 BC, and ever since, it has been described as the center of Western Civilization. One of the most famous monuments in the world, known as The Colosseum can be found in the city of Rome. Finally, there is rarely anyone who visits Rome and is not impressed at the end of the day.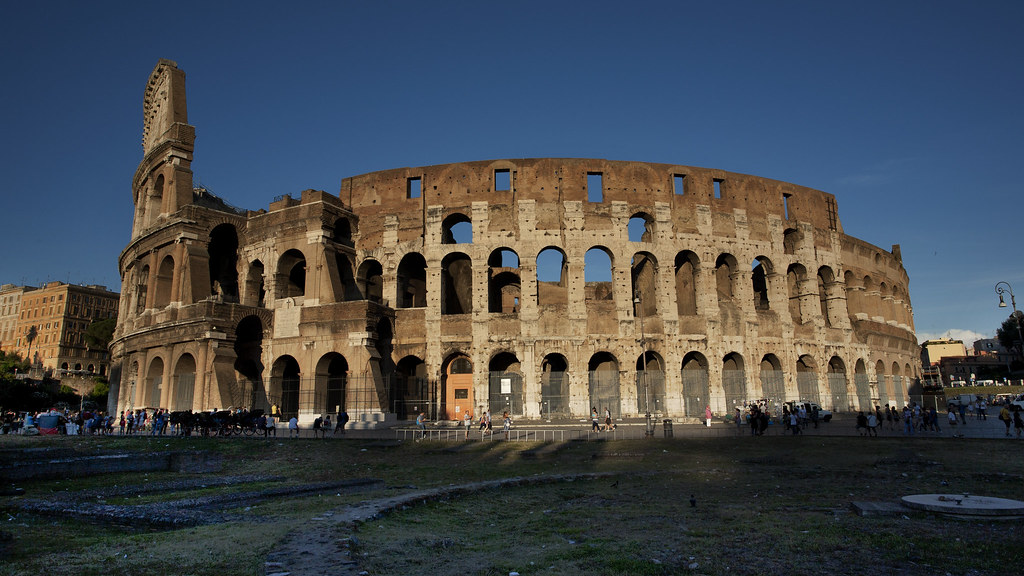 Taj Mahal
Some people like to describe the Taj Mahal as the center of trade in India, but there is more to this particular and fantastic place in Agra, India. The building was a love token from Emperor Shah Jehan to his amazing wife, Mumtaz Mahal in the year 1932. People say that the building was an expression of the emperor's affection and love to his wife, and this is what people feel whenever they visit the Taj Mahal. The structure can be found at the South Bank of a river known as the Yamuna. The entire building is painted in white color, and this is one of the things that attract both local and international tourists to the mansion. Inside the Taj Mahal, there are several rooms and bathrooms on each floor.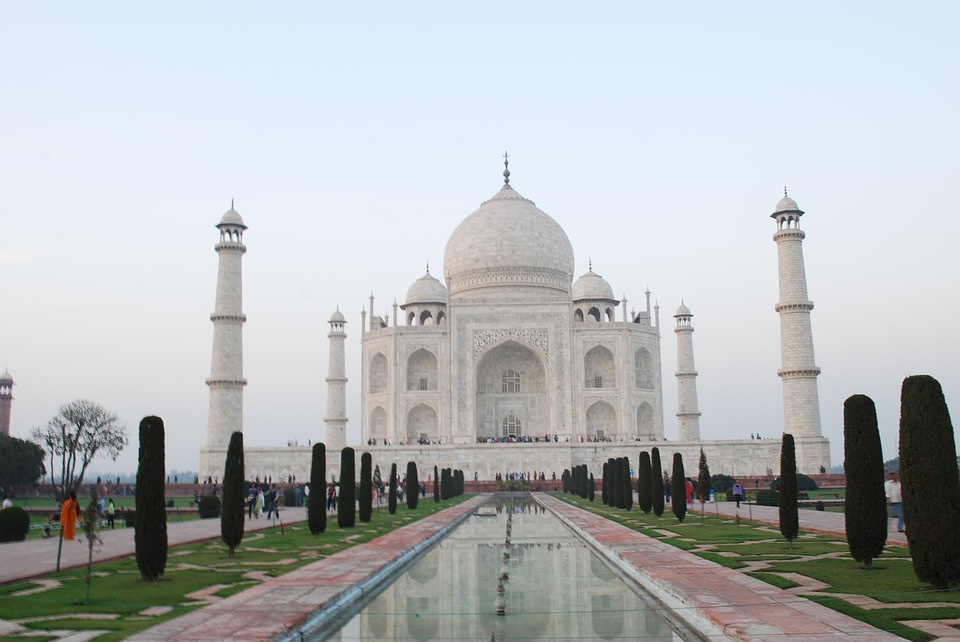 Lake Saif-ul-Malook
When people hear about a lake, their thoughts often go to natural lakes around the world that do not have anything special about them, but with the Saif-ul-Malook, you are in for a shock. This lake is situated in the northern part of Pakistan, and not many people know about it. The best way to get to this lake is through Kaghan Valley, close to a town known as Naran. The water from this lake goes into a river called Kunhar, and its height is thousands of feet above the level of the sea. People would not think of Pakistan as a kind of place where such beauty and elegance exists, but it does. The lake also attracts tourists who want to see the beauty with their eyes, and take pictures to share with the world.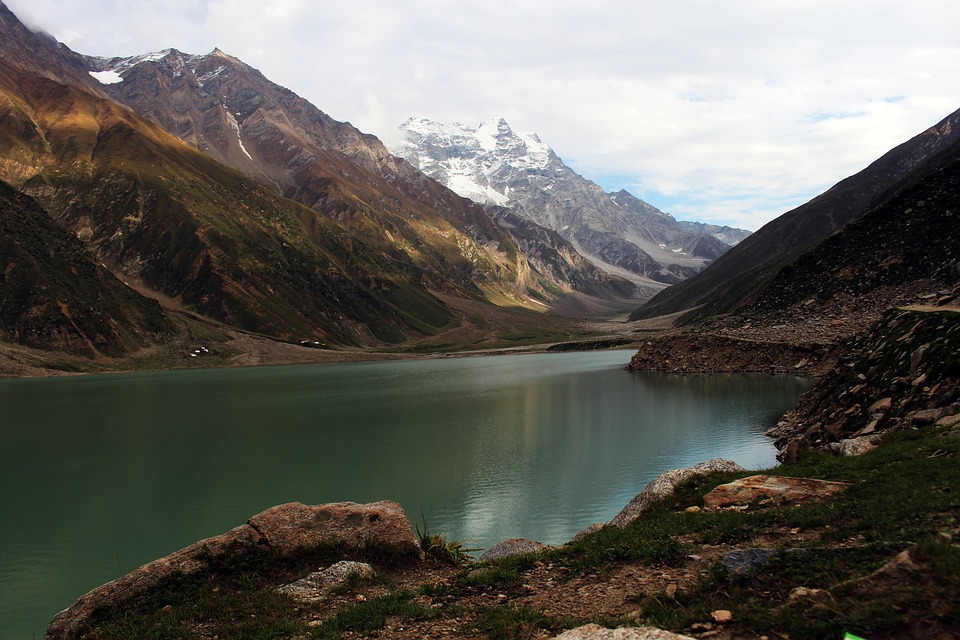 Sydney
The name may sound and feel regular, but there is nothing ordinary about Sydney when it comes to the value of its beauty and extravagance. Although this city is the most populous in New South Wales, Australia, Sydney is also a beautiful view for anyone who wants to be amazed. One of the most famous places that people love to visit in Sydney is the Harbour Bridge. This is because when a New Year arrives, members of this city make their way to the bridge to celebrate the New Year, and have fun all day. Millions of people have been known to visit the bridge to say a happy New Year to one another. This bridge is also used to mark a prosperous year for the country, its citizens, as well as its visitors.
Barcelona
Not only is the country's soccer players great at football, but they also come from a beautiful and peaceful environment. Many people pay visits occasionally to Barcelona just to have a feeling of the goodness that it spews, and see the heavenly places in it. The city is both ancient and modern, so there is nothing you want to engage in as a form of fun that isn't available. Barcelona is also very famous among people in the world because it has been a host for many Olympic games in the past. When people come to watch their favorite teams play to win gold, they also get the opportunity to walk the streets of Barcelona and have a swell time.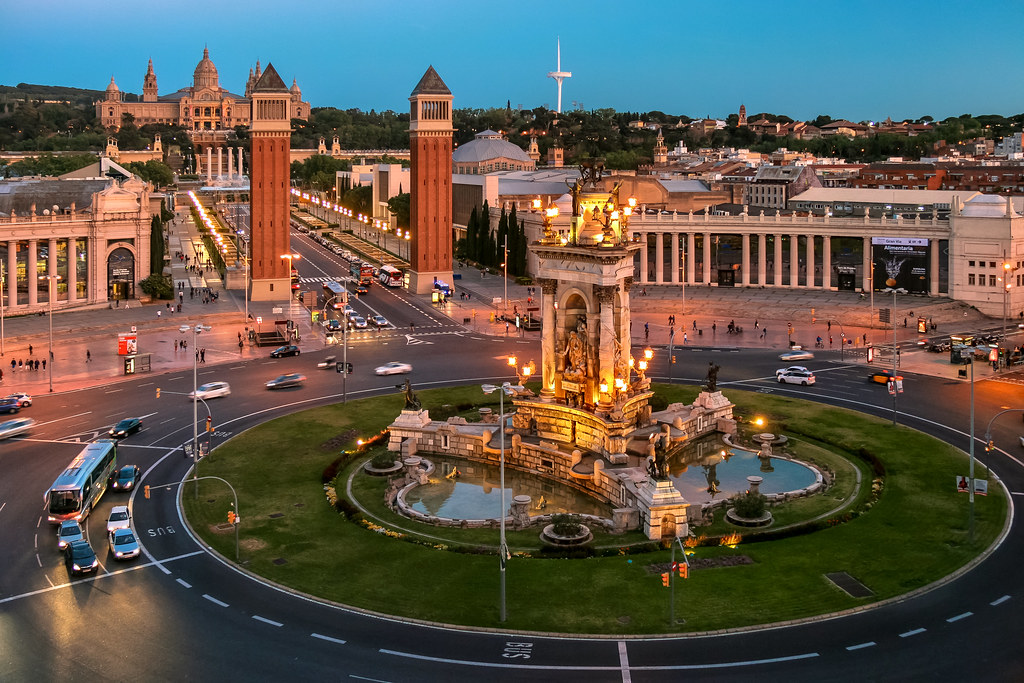 Istanbul
Not only are Turkish women and women beautiful and entertaining people with unusual accents, but they also come from a great and fantastic place known as Istanbul. This city aligns itself with Europe and Asia, so it enjoys two different forms of civilization and lifestyle. This means that when you see a Turkish man acting Asian or European, you should not be surprised, as it comes with the territory. The city is ancient and goes by the name Constantinople, and it emphasizes cultural, historical, and economical ways of living. One noticeable thing about Istanbul is that it is an excellent place to relax and have fun for a short time.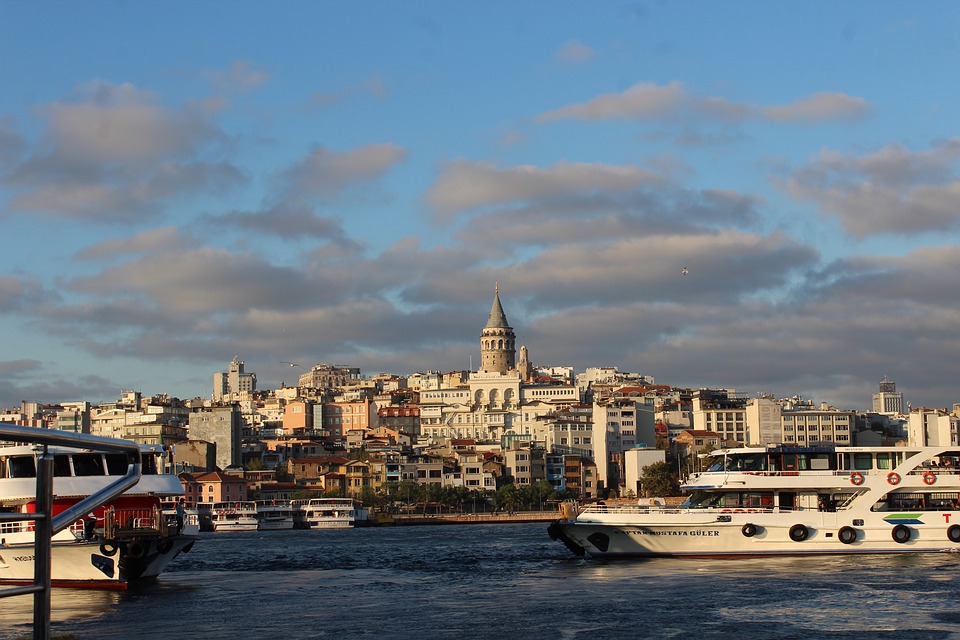 Victoria Falls
Have you ever wanted to visit a waterfall but you have no idea where to go? Victoria Falls is the best option for you. It is regarded as one of the most magnificent waterfalls in the world, and this is because of its width and height. This waterfall can be found close to the border between Zambia and Zimbabwe. Another fantastic fact about this waterfall situated in South Africa is that it is listed amongst the Seven Wonders of the World. Indeed, if you visit this waterfall, you would no doubt wonder how beautiful and mind-blowing it is. There are several pictures of this waterfall on social media, and tourists who are conversant with this area have a lot to say about their experiences.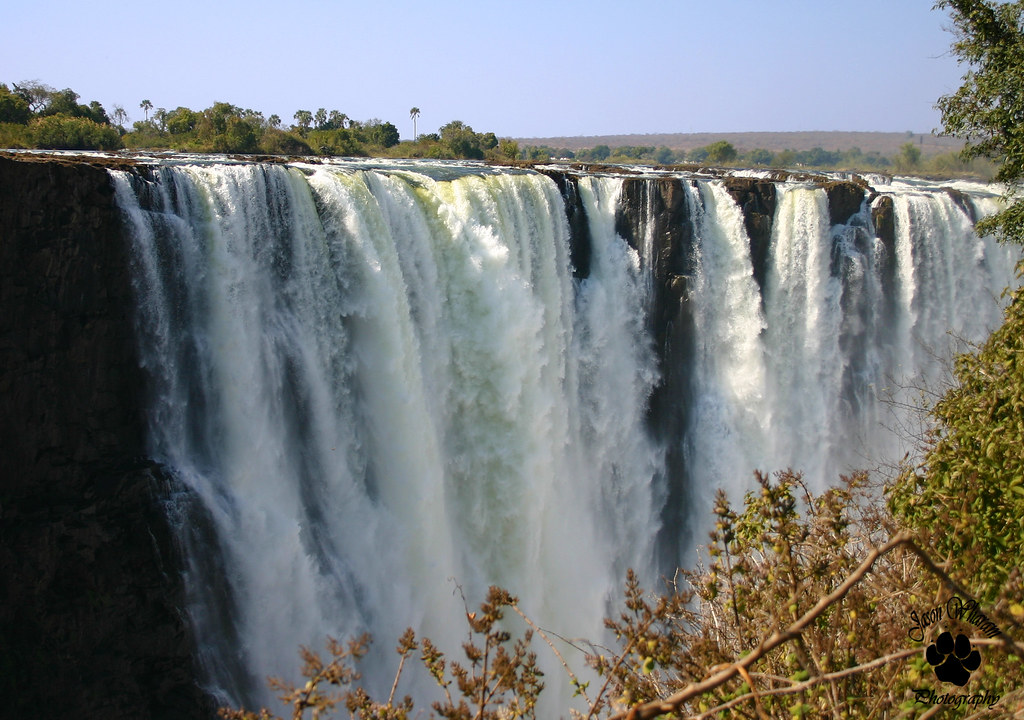 Great Wall of China
This area in China is regarded as great, not because of the materials used to build it, but because of the structure itself. Just like Victoria Falls, the Great Wall of China has been listed amongst the Seven Wonders of the World, and it is no doubt wonder. The wall was built during the cold war to protect the country from Europe' invasions, and till this day, it has stood still. It is recorded that different materials were brought together to build this high wall, which is about 21196meters long. If there is anything worth seeing in China, then it is this steep wall.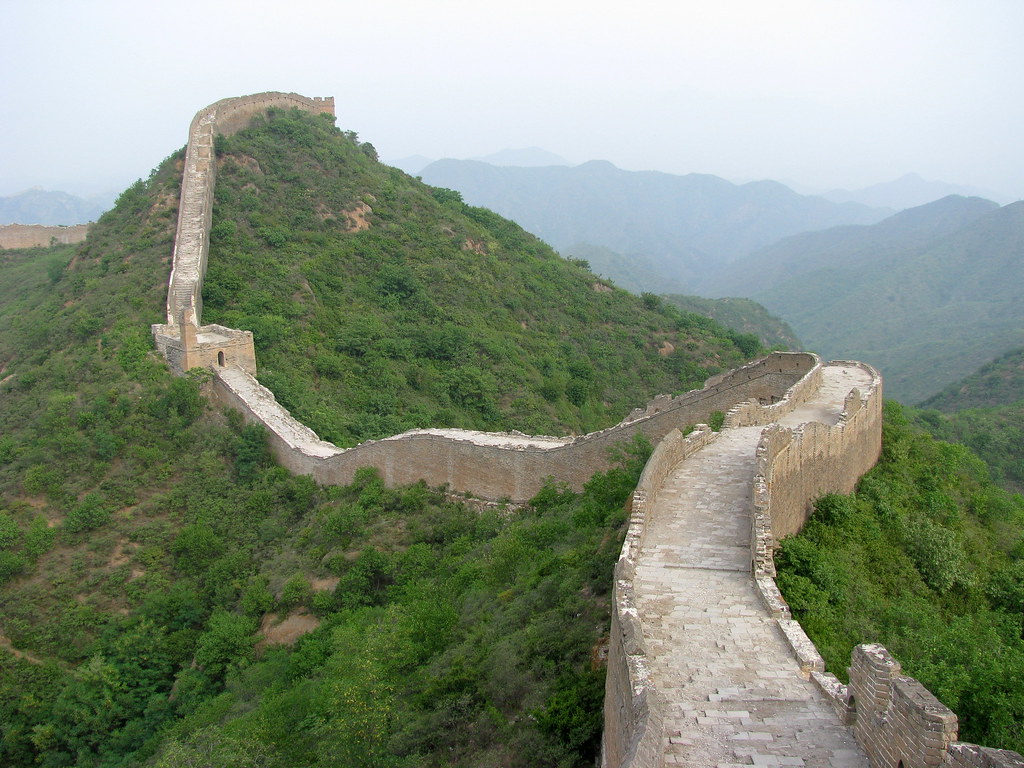 Antarctica
This continent has no human residence in it as it is made up of snow, but it is still listed as one of the most beautiful places in the world to see. Although this continent sits as the most remote place in the world, no one can ignore the fact that it is elegant and tourist-worthy. There are so many indications and guidelines to follow for anyone who wants to pay a visit to Antarctica, and that is because its lowest degree is -129, which is still too cold for the human flesh to handle. Antarctica is also known as the loneliest continent in the world because it has no population.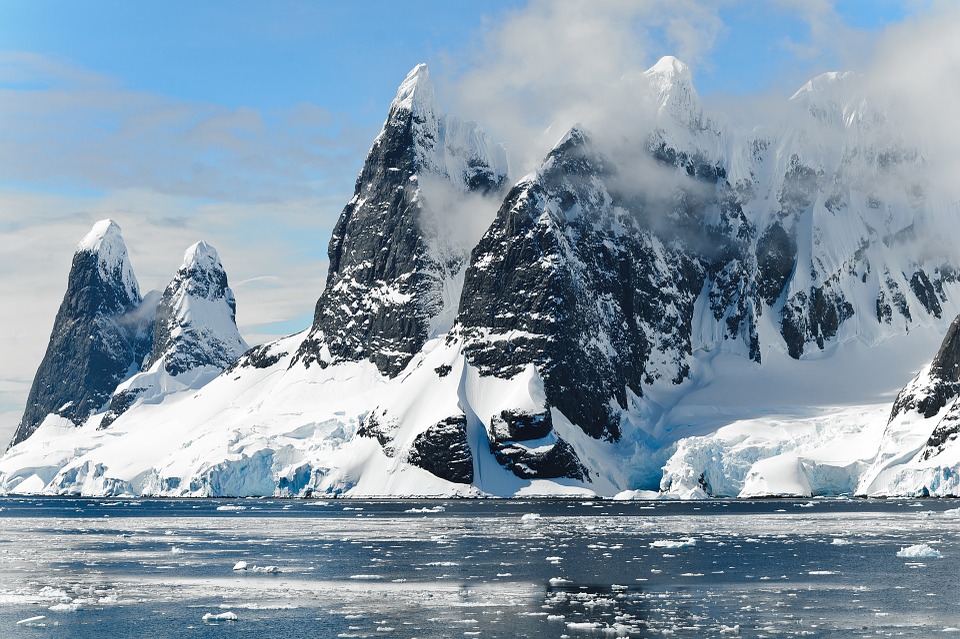 Nishinomaru Garden
Most times, a garden is a place that brings joy, peace, and beauty to the soul, so it is only right that Nishinomaru garden is listed as one of the most beautiful places to visit in the world. This garden is located in Japan, and its beauty is talked about throughout the country. Many people visit this garden because it is a popular place to watch cherries blossom, and it is covered in beautiful green leaves with a lake. The entire garden has about 600 cherry trees planted in it, and tourists who come here can have fun and eat cherries all day if they want to.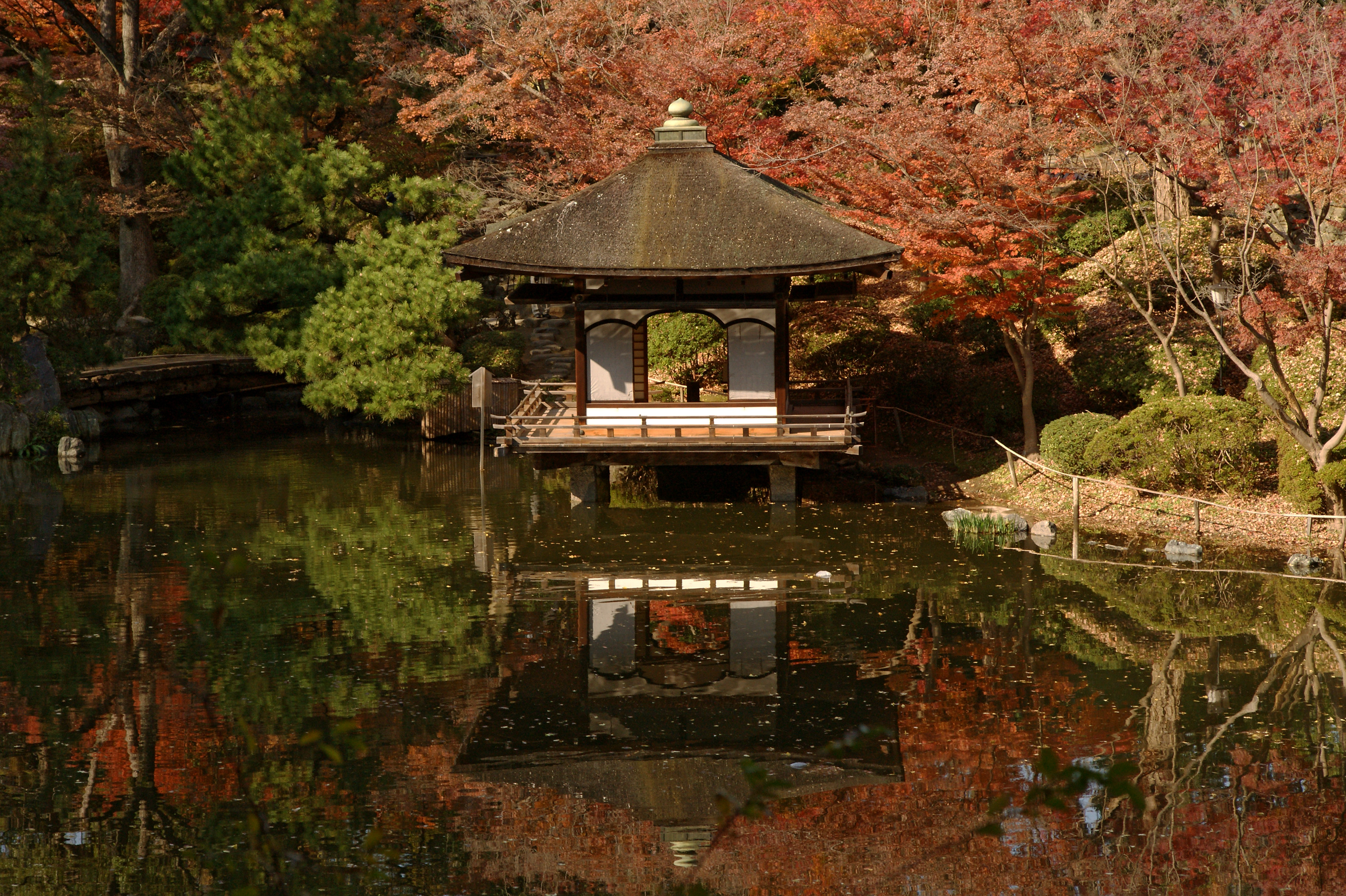 Red Beach
Another beautiful place in the world that is worth visiting is known as Red Beach. This beach is located in China, and it is heavenly to watch, especially when the sun is setting. The beach is covered in beautiful red plants called Suaeda Salsa, and this blows the mind of anyone who sees it away. People who visit this part of China are usually stunned at the elegance, and the fact that all the plants on the beach are red in color makes it the right place for a romantic getaway. If you have no idea where you can celebrate your anniversary, Red Beach in China should be your top pick.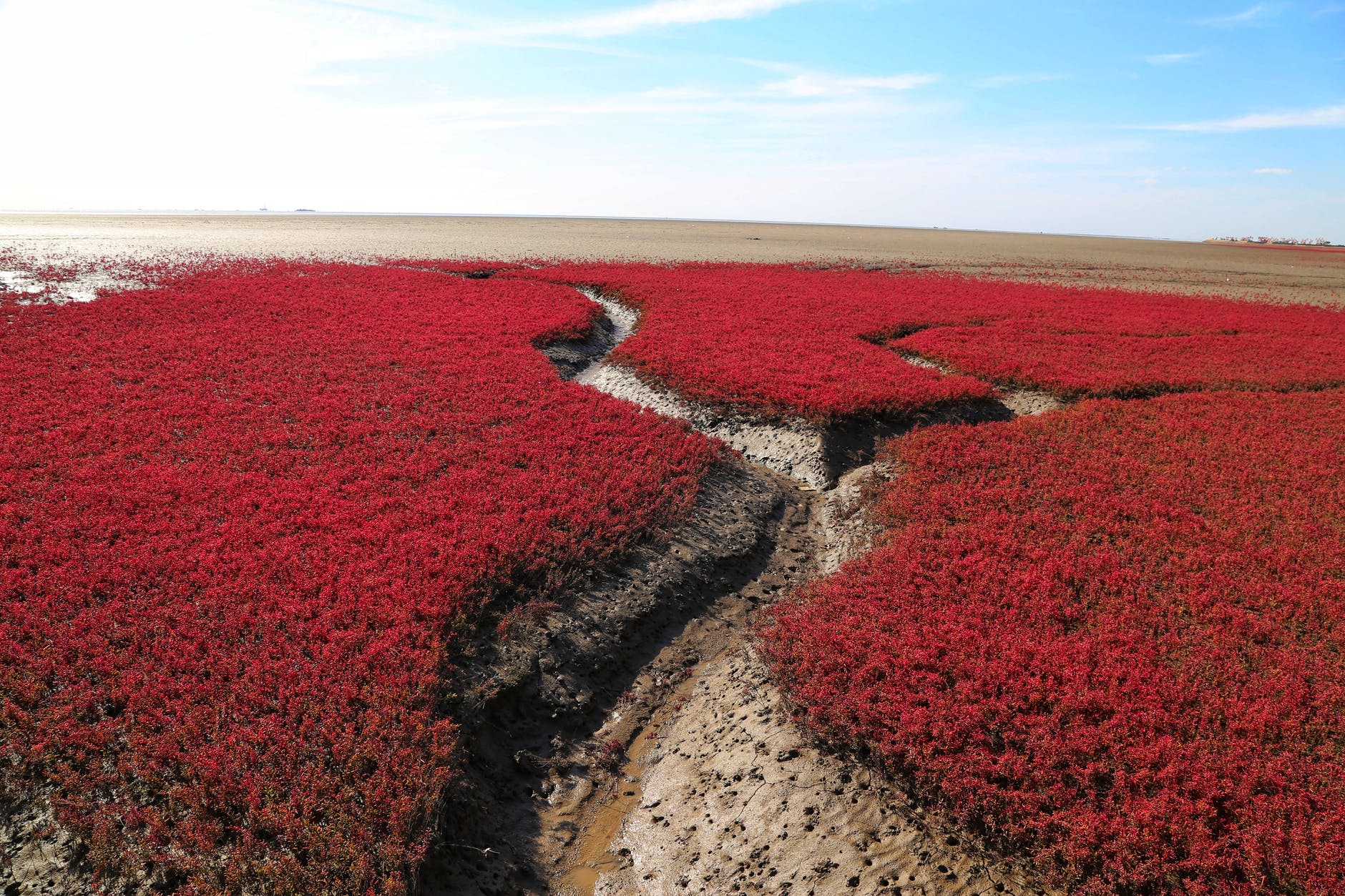 Hiller Lake
This lake is also referred to as Pink Lake, and this is because of the pink algae that are static inside the lake. Naturally, a pond filled with algae is supposed to be a no-go area for tourists, but Hiller Lake is quite different. The pinkish alga adds to the beauty of the lake and attracts many tourists all over the world. Aside from being a beautifully algae-covered lake, Hiller Lake is also known as a salt lake. The lake is surrounded by a large green field and a sea, and it is located in the western part of Australia.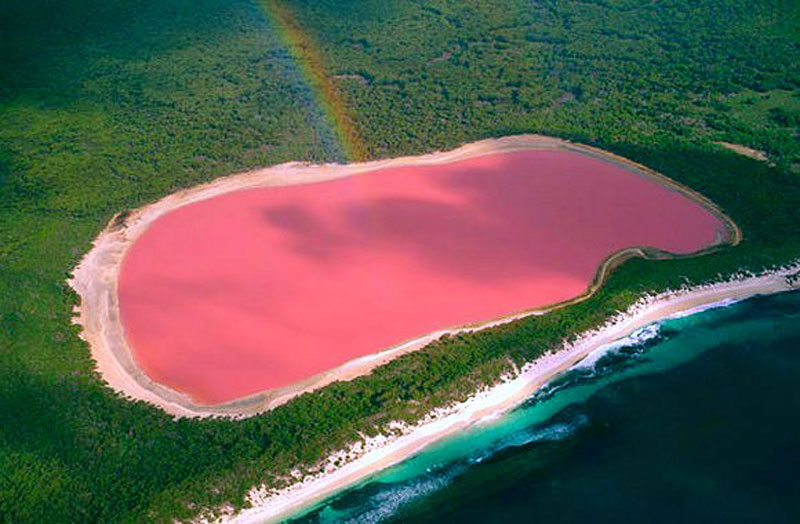 Bora Bora
Have you ever seen small houses or resorts on the sea? Well, Bora Bora is the place to go to if you want to have such an experience. This place is listed as one of the most beautiful places to visit in the world because it is not only a Four Seasons Resort; it is also located on the best island in the world. This island belongs to French Polynesia, and it is the best place to have romantic getaway vacations and honeymoons. The resorts are made up of small huts, and it guarantees the best experience for its visitors.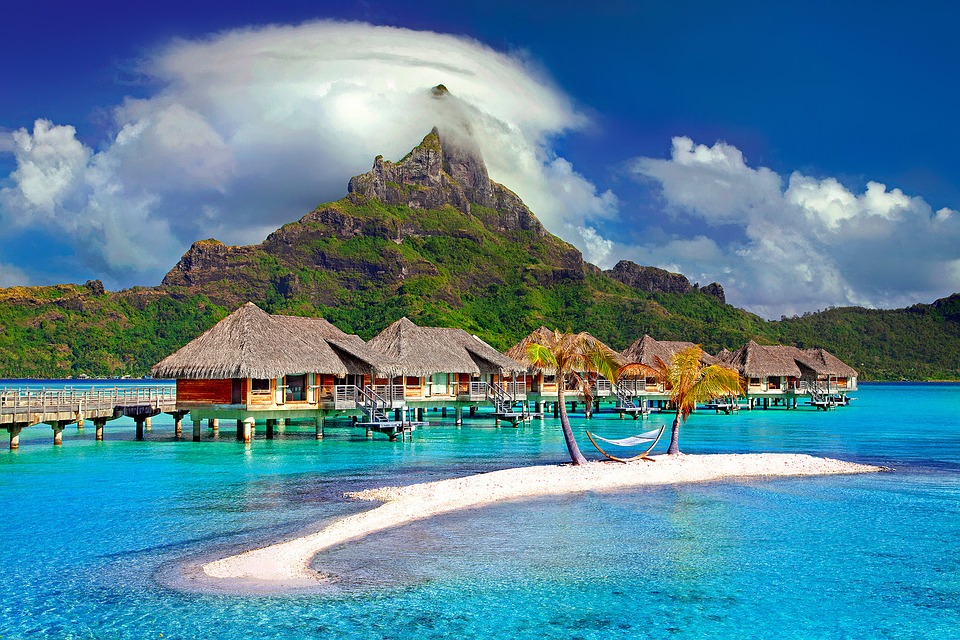 Glass Beach
This is another charmer that many people cannot resist, especially tourists. Just as the name implies, this beach is covered in small pieces of glasses, and it is located in California, United States of America. The glasses found on the beach have been accumulated over the years. Therefore, there is a standing law that no one is allowed to remove the pieces of glass on the beach. This law was enacted to protect the beach, and prevent citizens and visitors from throwing dirt into the beach. The presence of the glasses on the beach gave a new sight to the beach, which makes it one of the most visited beaches in California.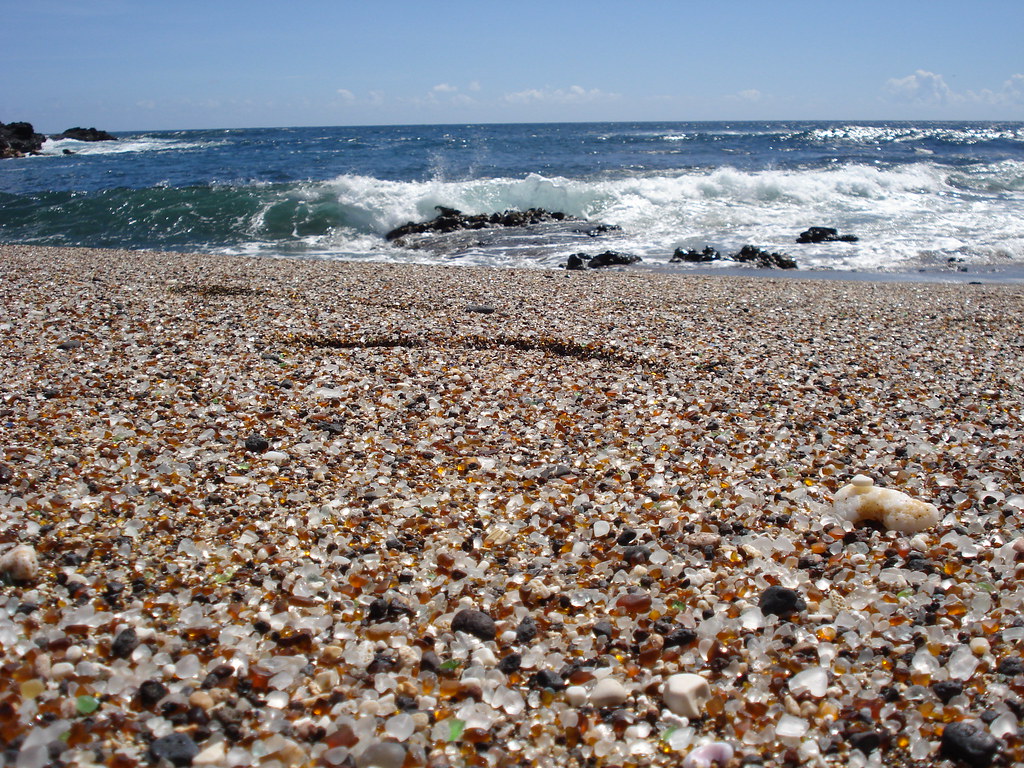 Glow Worm Cave
We all know what glow worms are but have you ever been in a place full of those tiny glowing things? If you haven't, then this cave should be a tourist center for you. This place is worth visiting because it is the only place in the world that glow worms come together in this amount. At night, the cave is lightened with the light from the glow worms; tourists have the opportunity to take beautiful pictures. The cave is always prepared for guests who want to see the beautiful glow words, so it has a visitor center. The glow-worm cave can be found in New Zealand.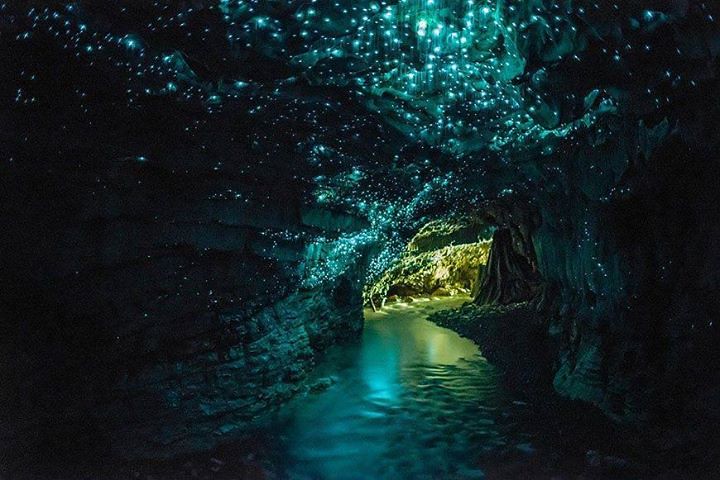 Pamukkale
This place located in Turkey is one of the most beautiful places in the country and the world at large. It is also famous in the world because the water coming out of the rocks around it is hot. In 1988 this part of Turkey was named heritage site by UNESCO, and this is because it shares a deep heritage with Rome, Italy. Many people come to visit Pamukkale to experience the beauty and essence as this city is filled with it. It is also a romantic place for lovers to enjoy each other's company and have fun while they can.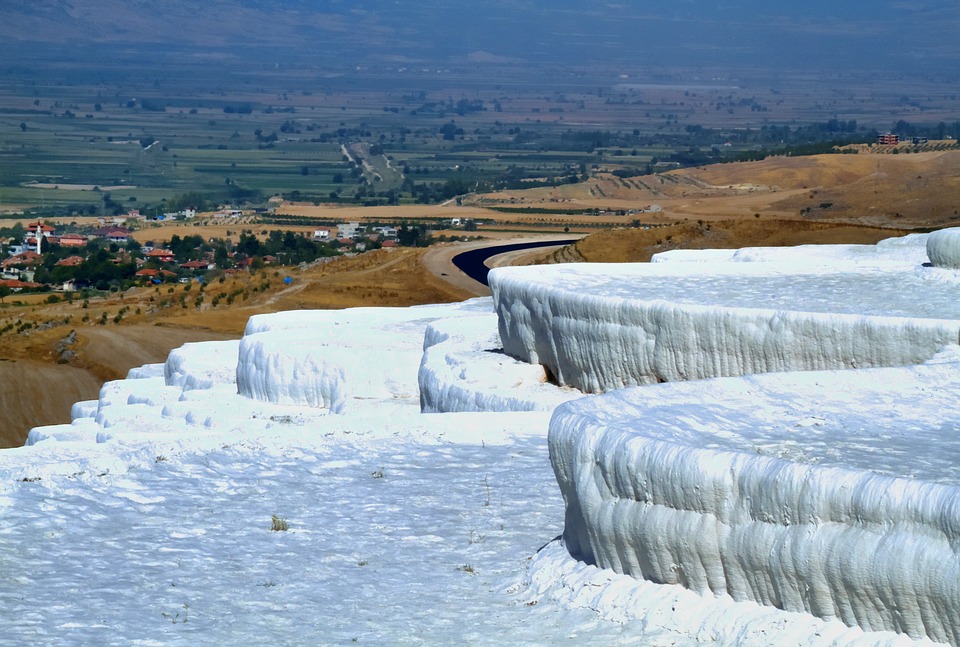 Ha Long Bay
If you only thought that Vietnam was full of wars and machinery, then you need to think again. This fantastic place called Ha Long Bay is located in Vietnam, and it is worth seeing. The sea color is Emerald, and large stones are placed at different angles of the bay to make it look classic and beautiful. For anyone who wants to have a taste of this fantastic experience in the four walls of Vietnam, there are boats to take you around the area do you can take beautiful pictures and have lots of fun. Aside from sightseeing through the sea, people also come to this area to go mountain hiking, which is fun as long as you follow the rules.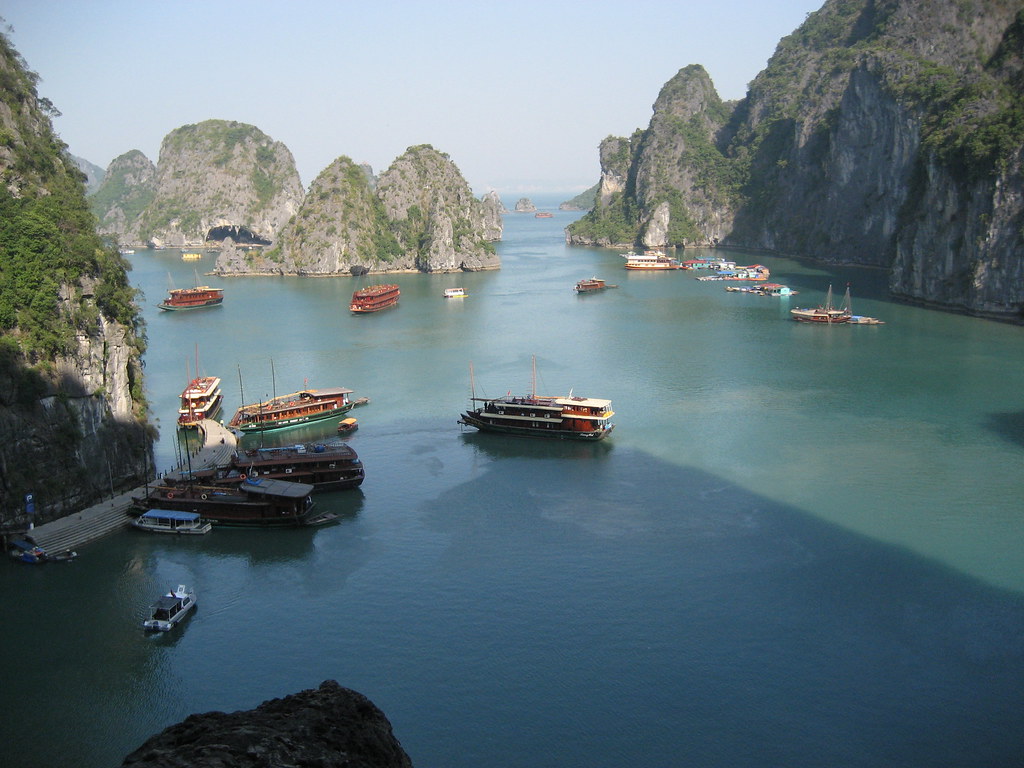 Westin Maui Resort
This resort is also one of the most beautiful places in the world to take long vacations and have the best time of your life. This is one of the biggest and most successful resorts located in Hawaii, United States of America. People who come to this resort are allocated beautiful rooms that have fantastic views of the enchanting resort. So far, this place has managed to captivate the hearts of so many people, and there is never a time that it is not filled with guests, including tourists. The natural environment is one of the many things that make this resort a special place to stay when you are on vacation or your honeymoon.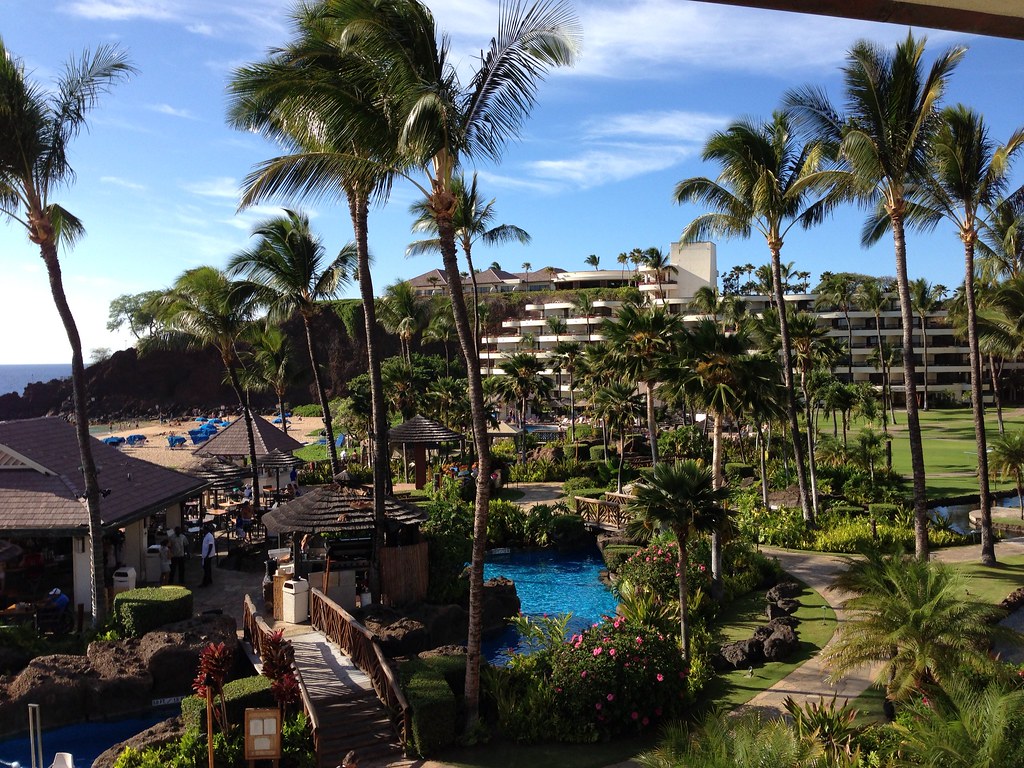 The worLd is a beautiful place, and these fantastic sights are proof that life itself is full of beauty and elegance. The only thing we need to do is explore it, and get the best and amazing experiences from it. Have you visited any of the places listed above? Was it truly magical? Let us know your thoughts in the comment section
Source: Ezzin
Get More Related Articles Here: