Fascinating Facts About Princess Margaret - Royal Family's Life Changer
Royals are public figures, and as a result of this, their lives are under scrutiny by the media. This was the case for Princess Margaret the moment she was born into the British Royal family. However, it got worse when her sister became the monarch in 1952. Due to her birthplace order as the Queen's younger sister, her obligations to the crown caused restraints to living her life to the fullest.
All her life she walked in the shadows of her sister's traditional constitutions, so the moment she found love in the arms Peter Townsend, a divorcee, things began turning upside down. She had to choose between the love of her life and her royal life, but couldn't forfeit royal privileges for him. As a result, she lived the rest of her life as a bitter, controversial and rebellious royal.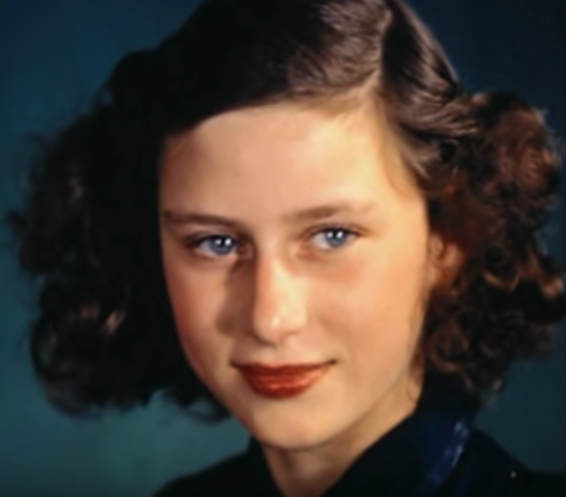 With the accuracy of Princess Margaret's portrayal on 'The Crown,' the world has learned a thing or two about 'the royal rebel' who always has a cigarette in her hands. Although she lived a short and tragic life, it was nothing close to boring as she left behind a host of tales that are entertaining regardless of whether or not they are accurate. The story of her shrugging singer, Linda Ronstadt, to her fall is sure going to make you love her more! Here are thirteen stories about Princess Margaret that will change your view on the Princess.
SITTING SIDE BY SIDE WITH A CELEBRITY!
The "rebel princess" seemed to have an attitude of minding her business no matter who was seated by her side, be it the president or an actress.  Reportedly, on one occasion Margaret sat side by side with the 60s supermodel, Lesley Hornby. Both did not engage in any form of conversation until after two hours. The princess was the first to speak, and she asked the supermodel who she was. Lesley must have been overexcited, who wouldn't? Having a royal inquire about your name is a huge deal! The model replied with, "I am Lesley Hornby ma'am, but people call me Twiggy."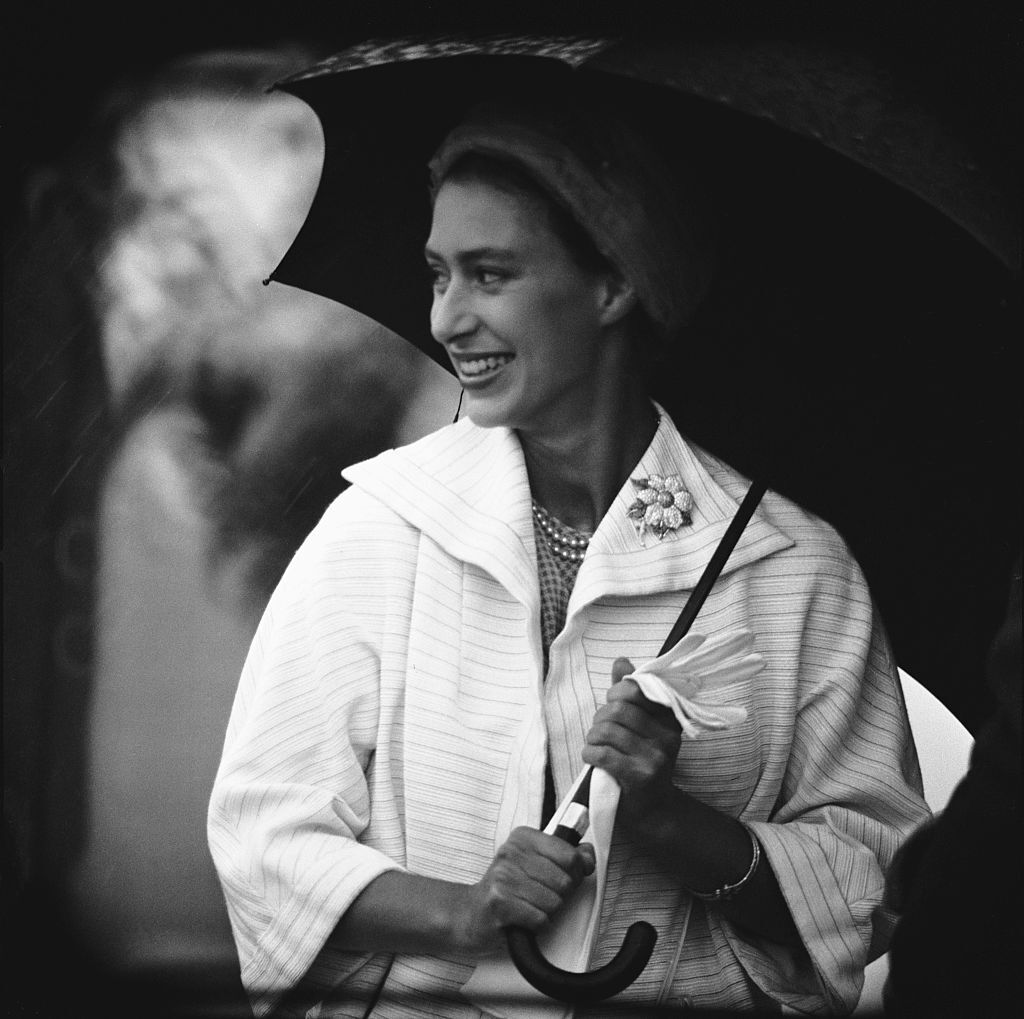 Margaret responded to her in an appalling subtle manner by telling her, "How unfortunate" and turning away. Her answer revealed that either she didn't care who Twiggy was as the piece of information served no purpose to her, or she was worn out with her life battles that she replied absentmindedly. Nevertheless, it must have been hurtful. 
PAIRING HER VICES: CIGARETTE AND WHISKEY
The princess often drank and smoke, so combining the two wasn't much of a herculean task for her. She always had whiskey in one hand and cigarette in another. According to the memoir titled "Ma'am Darling 99: Glimpses of Princess Margaret," the princess did all she could to have her vices at the same time when she wallowed in her "me-time."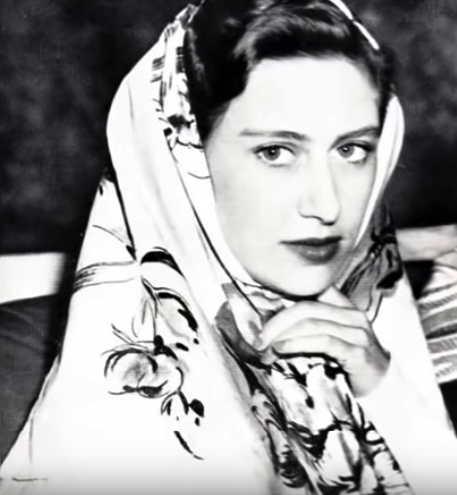 An excerpt from the book says that the Countess of Snowdon "tried to combine the smoking and drinking by glueing matchboxes to tumblers, so she could strike matches while drinking." Princess surely loved exploring, why else would anyone do so?
ANYBODY CAN WAIT IN PRINCESS MARGARET'S BOOK OF TIME
The princess never made it on time for anything! She was not time conscious and was tremendously late for every event. In the 1950s, an author detailed the turnout of a dinner which was hosted in honor of the Princess, in a letter she wrote to her mother. Nancy Mitford explained that the Princess took hours in getting ready as hairstylist arrived at the time the dinner was supposed to begin. In her words, according to a biography of the Princess by Theo Aronson:
"Dinner was at 8:30, and at 8:30, Princess Margaret's hairdresser arrived, so we waited for hours while he concocted a ghastly coiffure. She looked like a huge ball of fur, on two well-developed legs. Shortest dress I ever saw- a Frenchman said it begins so slow and ends so soon."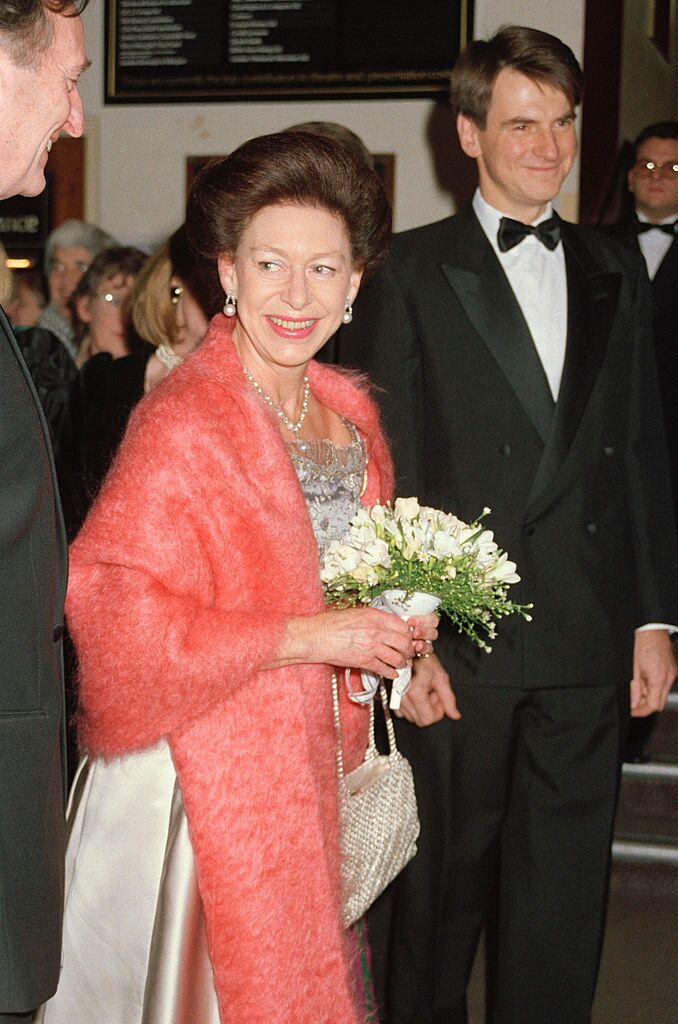 THE MISSING VODKA
If anyone knew Princess Margaret, you'd know about her attachment to her alcohol. One day, the princess was upset after a party at Kensington when she could not find four bottles of vodka that were gifted to her.
A memoir titled 'Princess Margaret' by Theo Aronson claimed that she went around the palace ringing round and causing havoc in a bid to find the culprit. In the end, she had her drinks returned to her. This tale comes as no surprise for the alcohol-loving royal.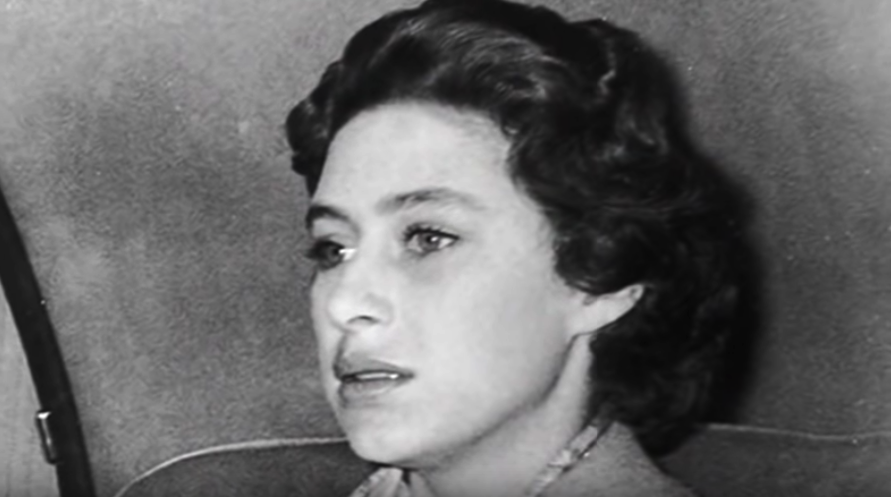 THE MOCKING BIRD PRINCESS?
Lady Rothermere had instructed the band at her ball to play Cole Porter. That was when the Princess who was in attendance snatched the microphone from the bandleader and began singing to garner attention from the guests.
Margaret must have been overjoyed as she continued, and even her audience begged for more. However, when the time came for her to deliver "Let's do it", she got booed off the stage. According to Royal biographer:
"...As they shouted and roared for more, she became a little manic. She had just launched into "Let's do it" when from the back of the crowded ballroom came booing and barracking...The princess dropped the microphone and hurried out of the room."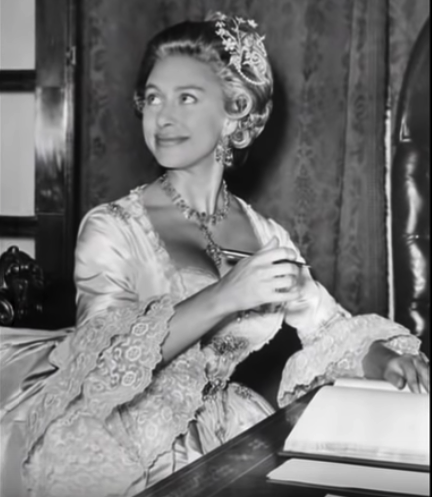 THE VULGAR JEWELRY EXPERIENCE WITH ELIZABETH TAYLOR
Aside from ignoring celebrities, the princess was reported to be highly blunt. In the course of an evening outing, the royal told TV star Elizabeth Taylor that her wedding ring, which was over 30 carats, was "Vulgar."
The actress displayed her skills as she put on the act of convincing Margaret to try on the ring. After which she responded to the Princess's vulgar comment with "Not so vulgar now, is it?"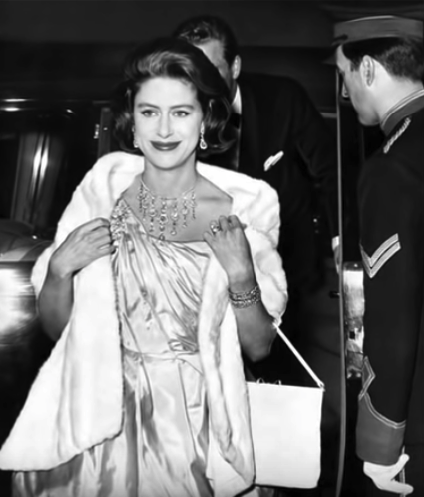 THE EPISODE WITH GRACE KELLY
Not only did the princess meet Twiggy and Elizabeth. Margaret also encountered the American movie star turned royal, Grace Kelly. One would assume they had a smooth conversation, but that was far from the truth. The first thing the royal said to Kelly was "You don't look like a movie star." The actress took it personally and replied, saying she wasn't born a film star! Phew, Marg's got a PhD in being blunt, but sometimes she met her match.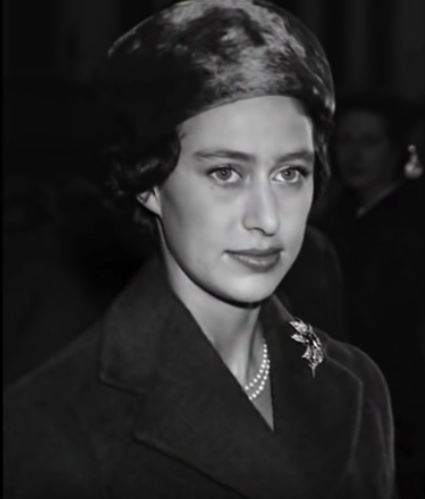 CHRISTOPHER HITCHENS ACCOUNT
The notable Christopher Hitchens detailed his meeting with the Princess, stating that it was at a cocktail party. The princess asked him about China, and Christopher was puzzled and unsure of what exactly he was meant to say. In his words:
"I myself cannoned into her, flesh-tinted, and well into the gin (her I mean) as I entered a cocktail party. She was unescorted and seized on me as a new arrival. Know anything about China, she demanded. I truly did not know whether she meant porcelain or the Middle Kingdom."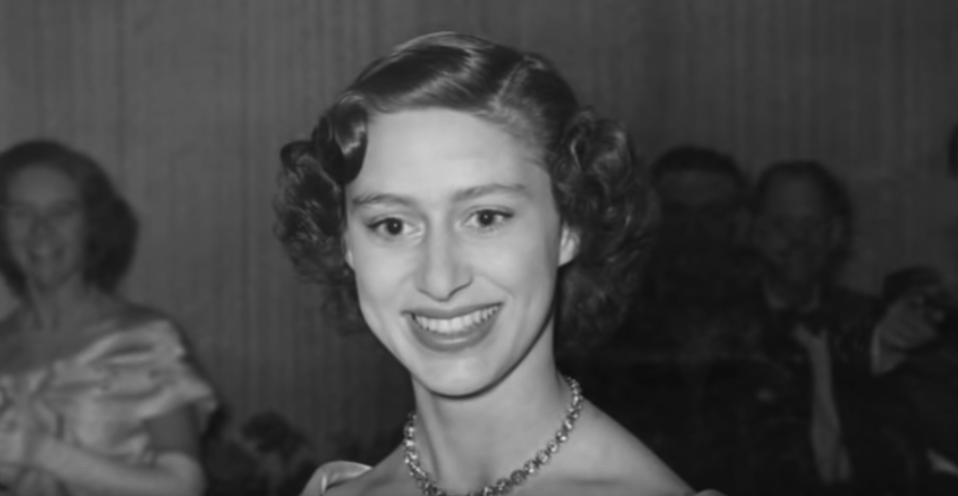 SHE WOULDN'T STICK HER NECK OUT FOR ANYONE
At Rory McEwen's organized Chelsea party, The Beatles' George Harrison sought the help of the Princess after facing a number of charges from the cops. But the Princess assured him that there was nothing she could do and told him to sort himself out as he was on his own.
George may have thought that his dear friend was going to help him out. He must have been those few who subscribe to a "friend in need, is a friend indeed" saying. If only he knew that Princess Margaret wasn't the typical person.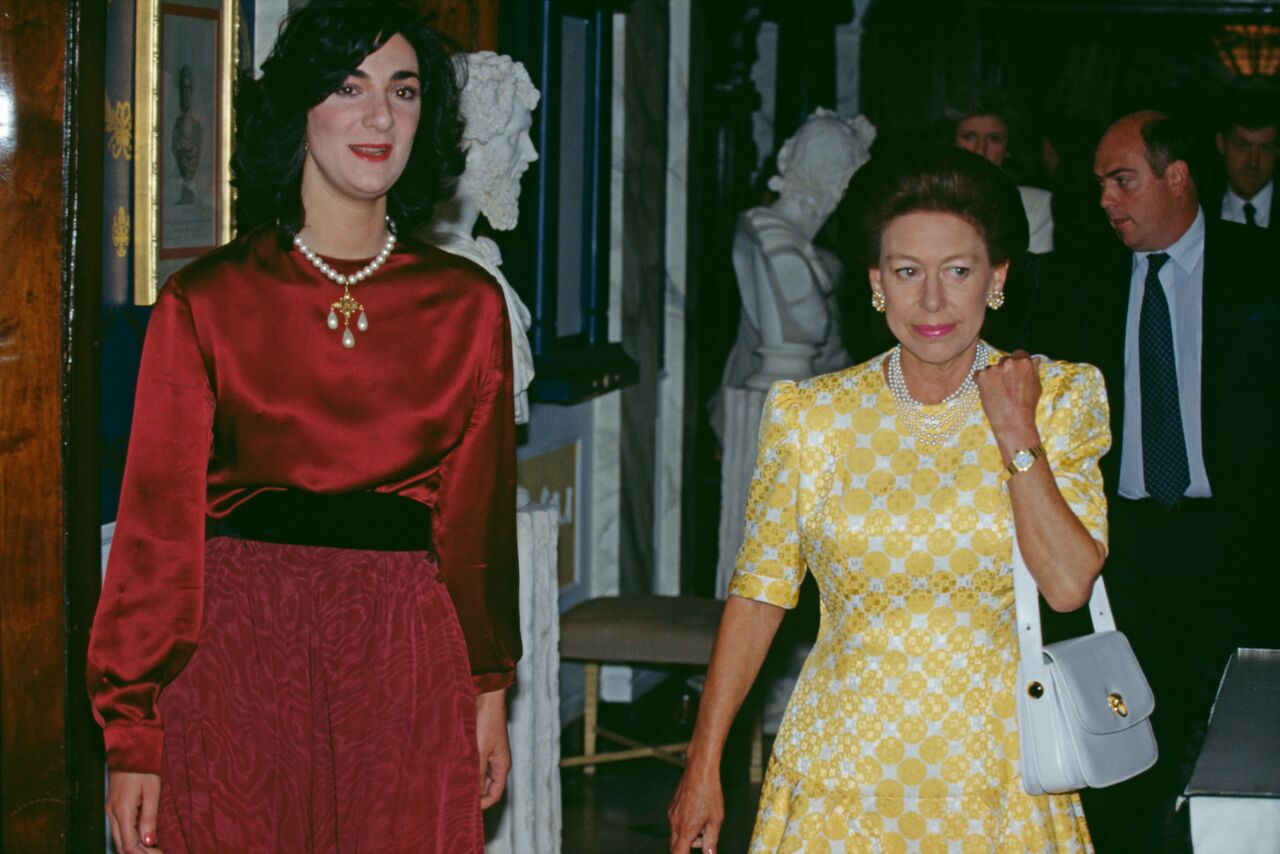 SHUNNING SUE MENGERS
For the princess, it was better late than never as she had no problems with midnight parties. In 1979, she got invited to a party organized by super-agent Sue Mengers. Several Hollywood stars such as Sean Connery, John Travolta, Jack Nicholson, Angelica Houston, Robin Williams, and others were present. In the course of the party, Jack Nicholson offered the princess some cocaine, which she refused, and this angered Sue as he was hoping to achieve some form of friendship with the royal family.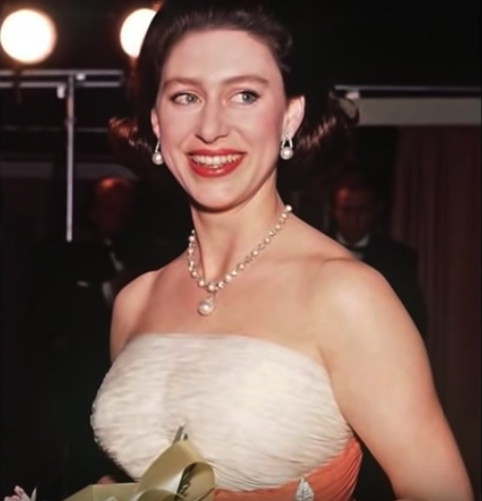 Nevertheless, Margaret enjoyed her time at the party as she danced with Travolta. While speaking to Vanity Fair on the experience, Sue recounted:
"Every time she looked my way, I curtsied. I was curtsying all night! She thought I was an idiot."
WHO'S QUEEN?
Margaret, renowned for her sarcastic replies and comments was at a high profiled party when an attendant asked about the welfare of the Queen. Margaret then posed a question, instead of answering the hostess. She said:
"which one? My sister, mother or my husband?"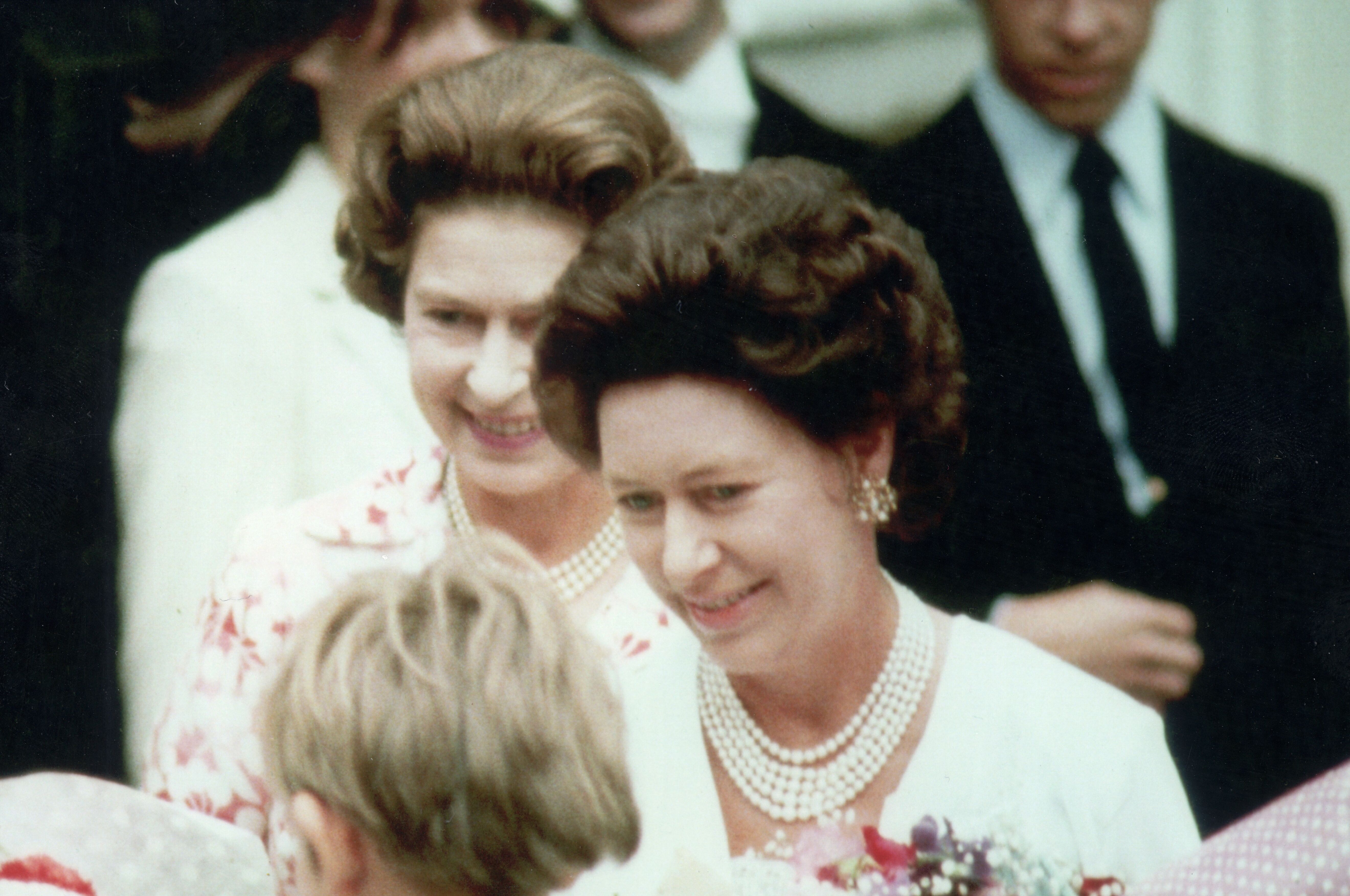 NO THANKS! HANDS OFF ME, LINDA RONSTADT
The Daily Beast reported that the princess once said to a man who offered to pick up her coat after she dropped it at an event:
"No. I'll never remember where it is if you move it.'"
The stranger must have regretted his decision to help in the first place!
The Princess was out to dinner with a musician friend, Linda Ronstadt and her lover, Governor Jerry Brown, and Linda motioned to taste her Beau's food. In the course of food tasting, the songstress leaned on Margaret, but the Princess shoved her off with a fierce shrug that almost fell her to the ground.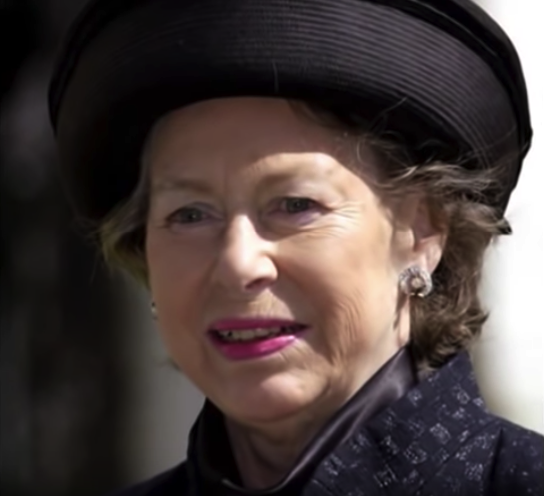 According to an excerpt from Theo Aronson's book, 'Princess Margaret,' as the Princess's table was served first, Miss Ronstadt strolled over and, standing behind the Governor's chair, asked, 'what are we having to start?' She then leaned over with the intention of taking a piece of food off his plate in order to taste it. In doing so, she not only put one hand on the Governor's shoulder, but she also put the other on the Princess' shoulder.
"I have seen people shrug many times," says Michael Caine, who was watching, 'but the Princess's shoulder shrugged like a punch from a boxer and with almost the same effect on Miss Ronstadt. She almost overbalanced and fell on the floor. At no point did Her Royal Highness even look up."
The princess didn't give a damn if you're a friend or foe, she just didn't have the patience to deal with anything.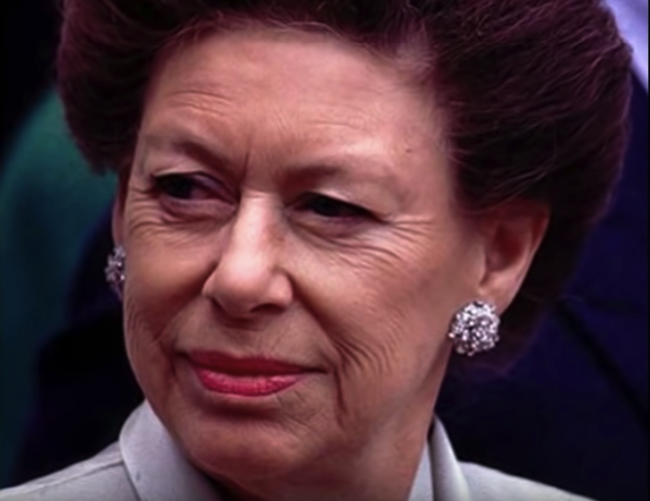 Indeed, Princess Margaret lived an adventurous life! There are some incredibly unbelievable stories about the princess, but whether or not these are true, they are quite laughable. Tell us what you think about this eccentric princess. Which of her naughty stories made you laugh the most? Let us know in the comments section. 
Sources: Vanity Fair, Daily Beast, The Telegraph, Vanity Fair
Get More Exciting Articles On The Royal Family Here: