Sarah Ferguson Is The Only Royal Bride Of The Modern Era To Own A Very Special Jewellery Piece
They're one of the most anticipated events for royal fans (and even for those who aren't followers of the royals) - and for good reason. Royal weddings go down in history as some of the most glamorous weddings. From couture gowns to priceless jewelry, and adorable bridesmaids and page boys, it truly is an entertaining thing to witness. And when it comes to the brides, we can't get enough. There is one thing, however, that most people took note of. Sarah Ferguson, for some unknown reason, was allowed to keep her wedding tiara, whereas Kate Middleton, Meghan Markle, and Sophie Countess of Wessex, were not. Find out why here.
Before we begin, let's take a short trip down memory lane and recall some of the most important facts - especially the tiaras - from each brides royal wedding! Here we have Meghan, Kate, Eugenie, and Diana.
Meghan Markle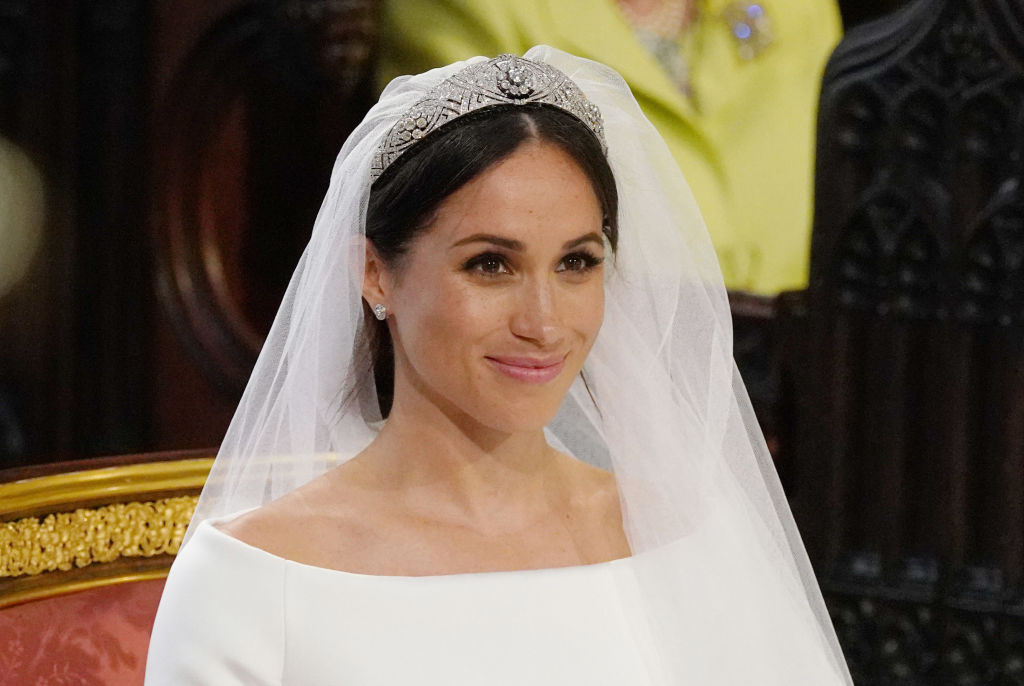 Who: His Royal Highness Prince Harry and Meghan Markle (now the Duke and Duchess of Sussex)
Where: St George's Chapel, Windsor Castle
When: 19 May 2018, Berkshire
Dress: Meghan wore a dress designed by Clare Waight Keller for Givenchy. The white dress was made of silk and had a boat neckline. The veil was an incredible 16 feet long.
Tiara: The Duchess of Sussex chose the Queen Mary diamond bandeau tiara, made in 1932, with a flower brooch in the middle from 1893.
Cake: The cake was made by Claire Ptak, based in London. It was lemon and elderflower cake, decorated with peonies and buttercream icing.
Notable guests: A-list guests included James Corden, tennis player Serena Williams, the Beckhams, Sir Elton John, George and Amal Clooney and Carey Mulligan and Marcus Mumford.
Princess Eugenie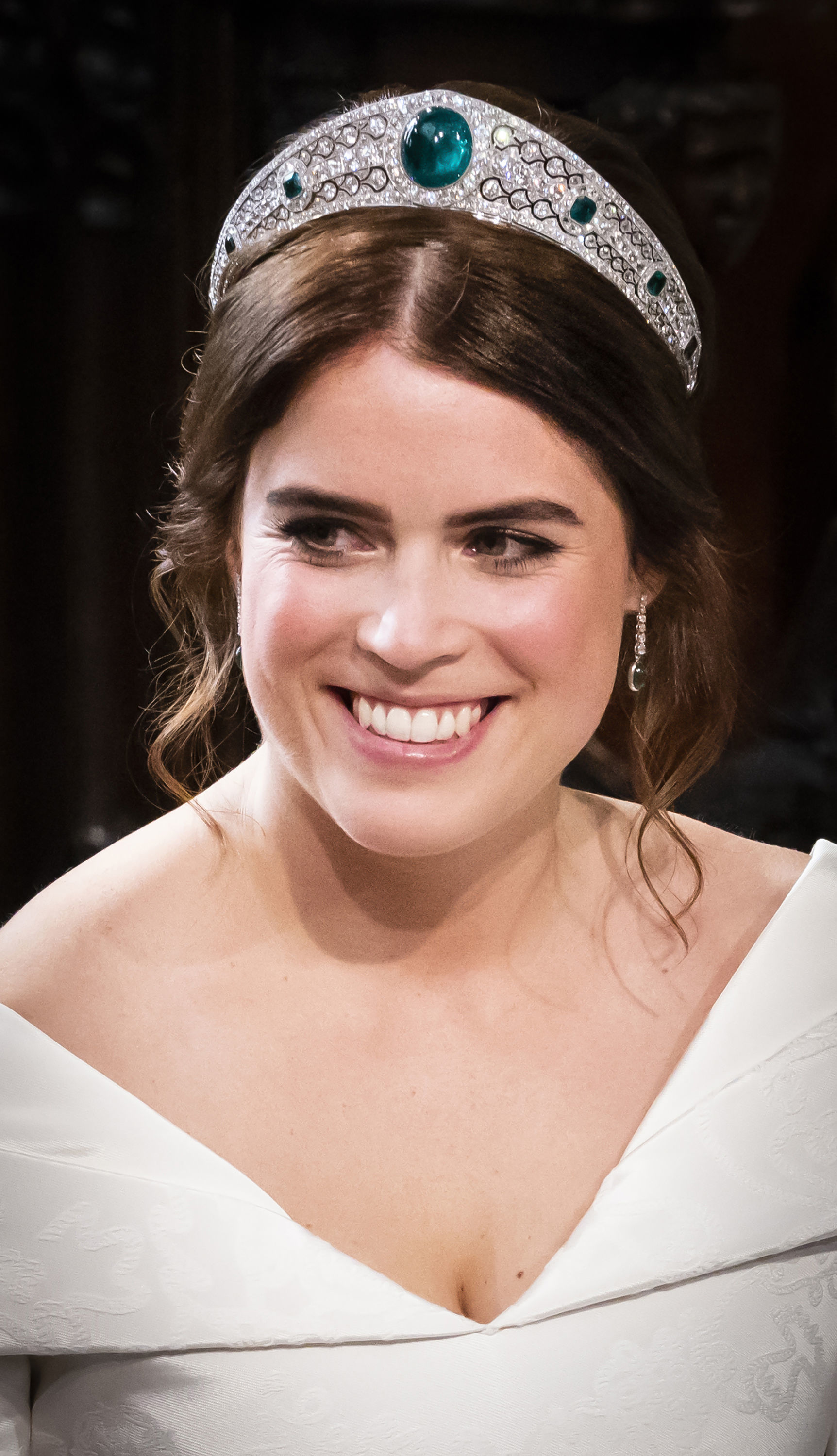 Who: Princess Eugenie of York and Jack Brooksbank

Where: St George's Chapel, Windsor Castle, Berkshire

When: 12 October 2018

Dress: Eugenie's dress was made by Peter Pilotto and Christopher de Vos and had a full skirt, long sleeves and was ivory in colour. The dress has a low back designed to show Eugenie's scar from scoliosis surgery, a cause she has spoken out about in the past and since the wedding.

Tiara: She wore the stunning Greville Emerald Kokoshnik Tiara, lent to her by the Queen. It has a huge emerald in the middle.

Cake: The cake had five tiers and was a red velvet and chocolate cake made by London-based cake designer Sophie Cabot.

Notable guests: Famous faces at the wedding included Robbie Williams, Naomi Campbell, Kate Miss, Jack Whitehall and Liv Tyler.
Kate Middleton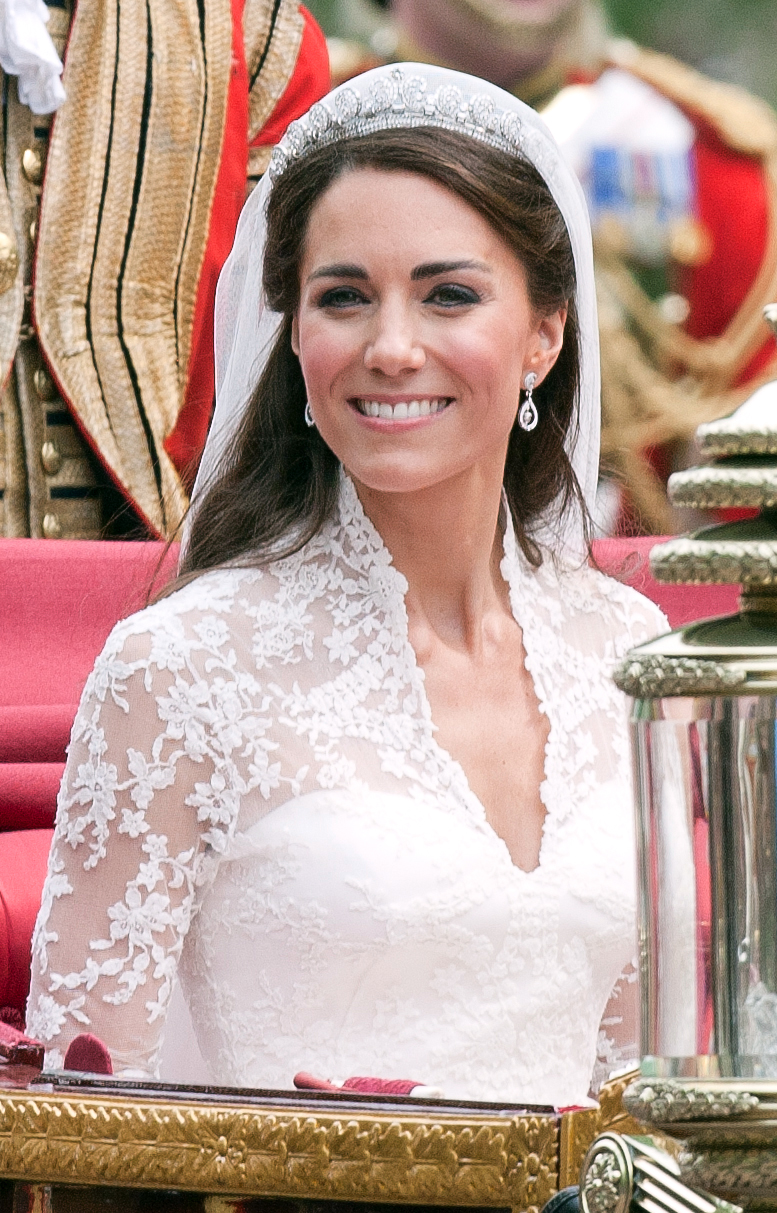 Who: Prince William and Kate Middleton

Where: Westminster Abbey, London

When: 29 April 2011

Dress: Kate wore a dress made by Sarah Burton for Alexander McQueen. The satin gown featured long lace sleeves. It had a nine-foot train and the lace featured roses, daffodils, thistles and shamrocks.

Tiara: Kate borrowed the Cartier Scroll Tiara, now known as the Halo tiara. It bought by the Queen's father, the future King George VI, for his wife Elizabeth.

Cake: William and Kate opted for a traditional fruit cake with eight tiers. It was decorated with sugar flowers. William also had an additional chocolate biscuit cake was made from a Royal Family recipe

Notable guests: Guests included family and friends of the couple, as well as members of the military and people who work with charities the pair support.
Princess Diana
Why you probably won't see Princess Diana's wedding tiara on Princess Kate https://t.co/24NXCRoaIN via @PEOPLEroyals pic.twitter.com/lwwBNk20DE

— People (@people) March 25, 2016
Who: Prince Charles and Lady Diana Spencer

Where: St Paul's Cathedral, London

When: 29 July 1981

Dress: Diana's gown was designed by Elizabeth and David Emanuel and had an enormous 25-foot train. The dress was ivory and featured lace. In typical 80s style, the rather large dress had huge sleeves. The dress was badly creased during the carriage ride to the ceremony, as it was so large.

Cake: Diana and Charles had a number of cakes including a five-foot-tall layered fruitcake. Another cake was made by Belgian pastry chef S. G. Sender and another by Chef Nicholas Lodge.

Notable guests: Guests includes foreign royals from Spain and Greece, as well as First Lady Nancy Reagan who represented the United States.
The story behind Sarah Ferguson's tiara
Sweet story behind Sarah Ferguson's wedding tiara - and Eugenie could wear it down the aisle soon https://t.co/bBCIJrFgfU pic.twitter.com/nKYwepA3cV

— Daily Mirror (@DailyMirror) August 14, 2018
Sarah Ferguson and Prince Andrew got married in 1986, both aged 59. The couple made their vows at Westminster Abbey, while Ferguson was wearing a gorgeous ivory duchesse satin dress. Aside from her beautiful dress, many took note of the stunning diamond tiara in her head, leaving us to wonder where she got the beautiful piece from. Apparently, Her Majesty herself commissioned the piece for the duchesses big day.
Sarah Ferguson's wedding tiara from the Queen has not been seen for 17 years - where is it? 👑https://t.co/1Yw2gNAFWG pic.twitter.com/mo7NFWT79X

— Daily Express (@Daily_Express) June 27, 2018
Fergie isn't the only one, however. All royal brides wear a tiara, all beautiful in their own way. Kate Middleton's tiara, the Cartier Scroll tiara, later become known as the Cartier Halo tiara. The piece has 149 baguette-cut diamonds, plus 739 brilliant cut diamonds, the largest one located in the middle. But, in comparison to Meghan Markle's wedding tiara, the diamonds were pretty small. Markle wore the Queen Mary bandeau tiara that has big, brilliant cut diamonds. Unlike Ferguson, though, these two royal women weren't allowed to keep their wedding tiaras. Why's that?
Why Fergie was allowed to keep hers, while Kate and Meghan weren't
The Fascinating Story Behind Sarah Ferguson's Wedding Tiara https://t.co/jb8I7MQbRE pic.twitter.com/PyPhCEQMtJ

— Good Housekeeping (@goodhousemag) July 28, 2018
Both Kate and Meghan's tiaras were borrowed from the royal jewelry vault. This makes them the property of the Queen, and not theirs to keep. Fergie, on the other hand, received her wedding tiara, named the York tiara, as a personal gift from Her Majesty. The piece has delicate scrolls and a large diamond on top. After witnessing Andrew and Sarah going through a divorce, this is most likely why the Queen decided not to repeat the kind gesture. 
Aside from Ferguson, Princess Diana was another royal bride who was able to hold on to her tiara. Reports stated that Lady Diana Spencer had planned on wearing a piece from the royal collection, called the Cambridge Lover's Knot tiara. But, the tiara was just too heavy, since it was made from platinum. Therefore, Diana ended up wearing the Spencer tiara, which belonged to her family.
Prince Harry's cousin got married in Princess Diana's wedding day tiara—see the side-by-side: https://t.co/T1Uvefi3mc pic.twitter.com/2OpiF3ODPg

— Who What Wear (@WhoWhatWear) June 18, 2018
Well, it seems like Her Majesty wasn't playing favorites after all! And, honestly, we're not gonna lie and say we're not the slightest bit envious of such a grandiose gift. Which makes us wonder - were the other royal brides upset about not being able to keep theirs? Or, at least, for not receiving similar gifts from the Queen? We'd love to hear your thoughts! Tell us what you think in the comment section below, and stay tuned for more updates on our favorite British family.
Sources: The Express
Related: