Fashion Expert on Why Kate Middleton Always Holds a Clutch Purse
As a member of the royal family, every single move you make in public is calculated in order to keep the formalities right. This is one of the tricks in Kate Middleton's book. When 37-year-old Kate Middleton married same-age Prince William in 2011, she put herself in the public view for anybody to scrutinize, but she has never disappointed people when it comes to her sense of fashion and royal protocol.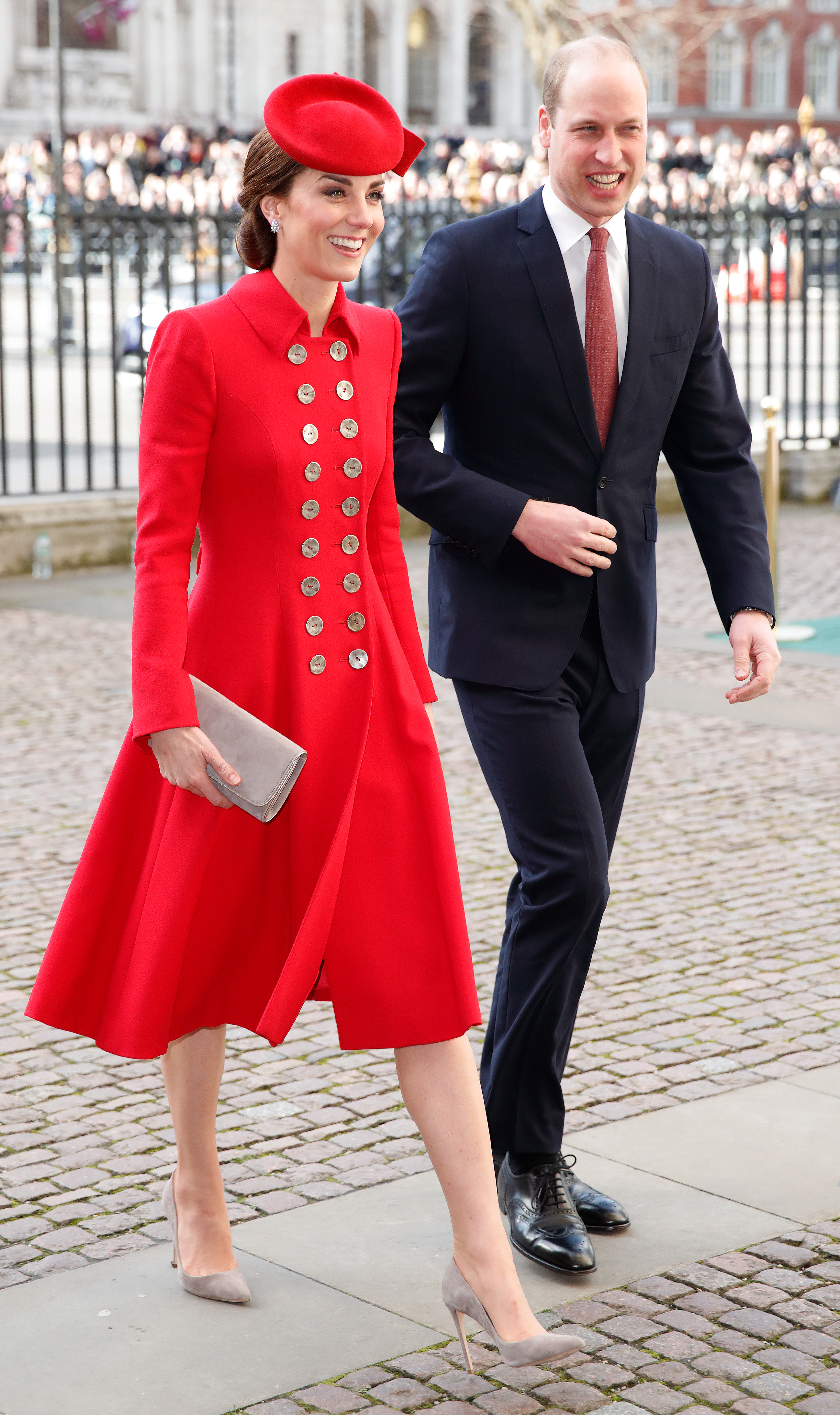 After eight years in front of the cameras, royal watchers have noticed a pattern in her choice of purses and how she carries them. Fans have noticed that Middleton always opts for a clutch purse instead of a bag of any sort.
KATE'S WAY
Every time the Duchess of Cambridge is spotted in an official royal appointment, she invariably holds her clutch purse in front of her body, using both hands, unless she needs to use one of them. If this is the case, Middleton will carry the purse with the available hand, but she won't be caught tucking the handbag under an arm or leaving it on top of a table.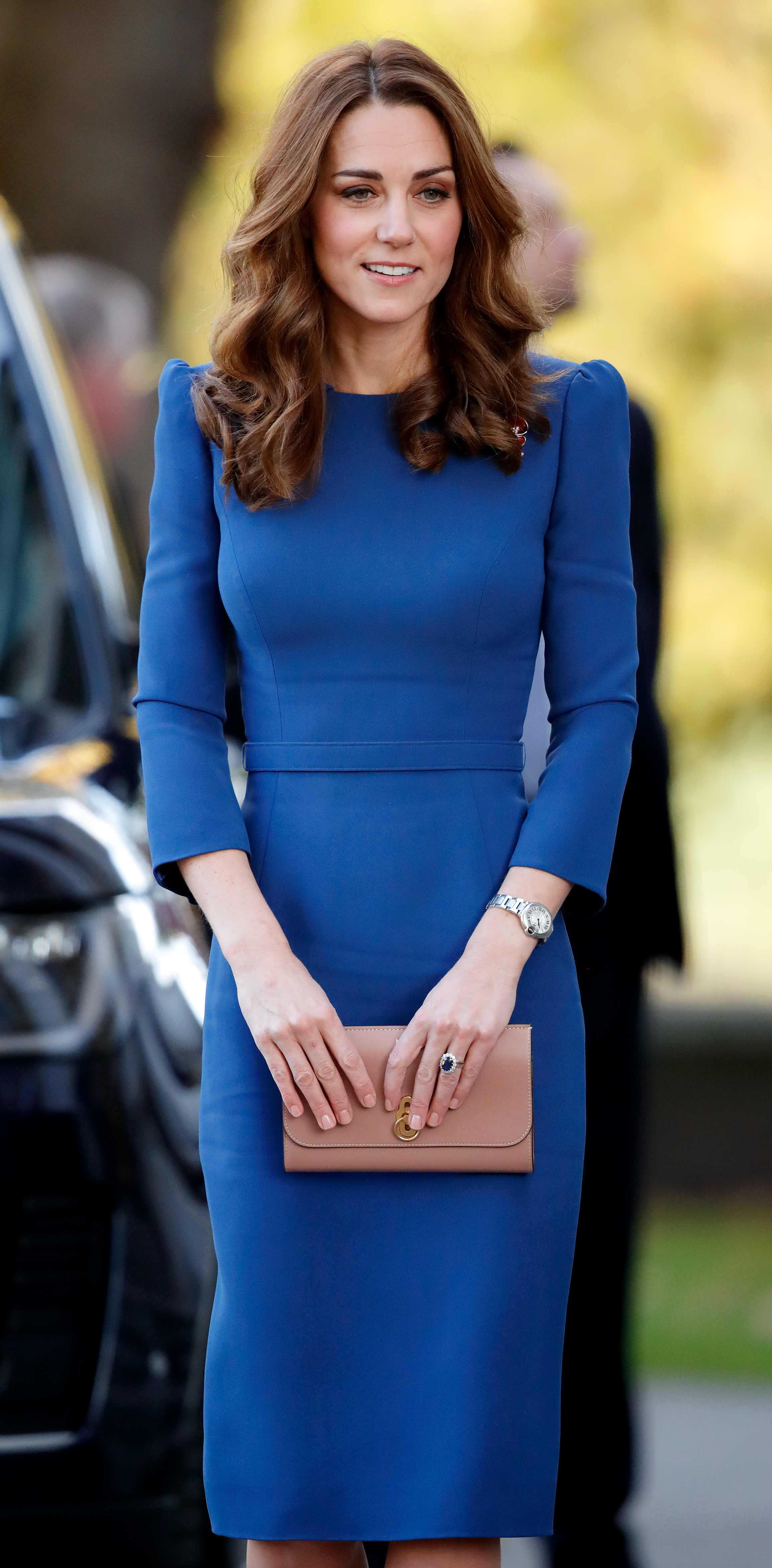 IT'S ALL ABOUT ETIQUETTE
As royal family etiquette expert Myka Meier told Good Housekeeping in 2016, Middleton's choice is not merely a matter of style and she might have practical reasons to observe this custom. The guru claimed: 
"When the Duchess is at an event, she holds her bag in front of her in both hands when shaking hands might be awkward."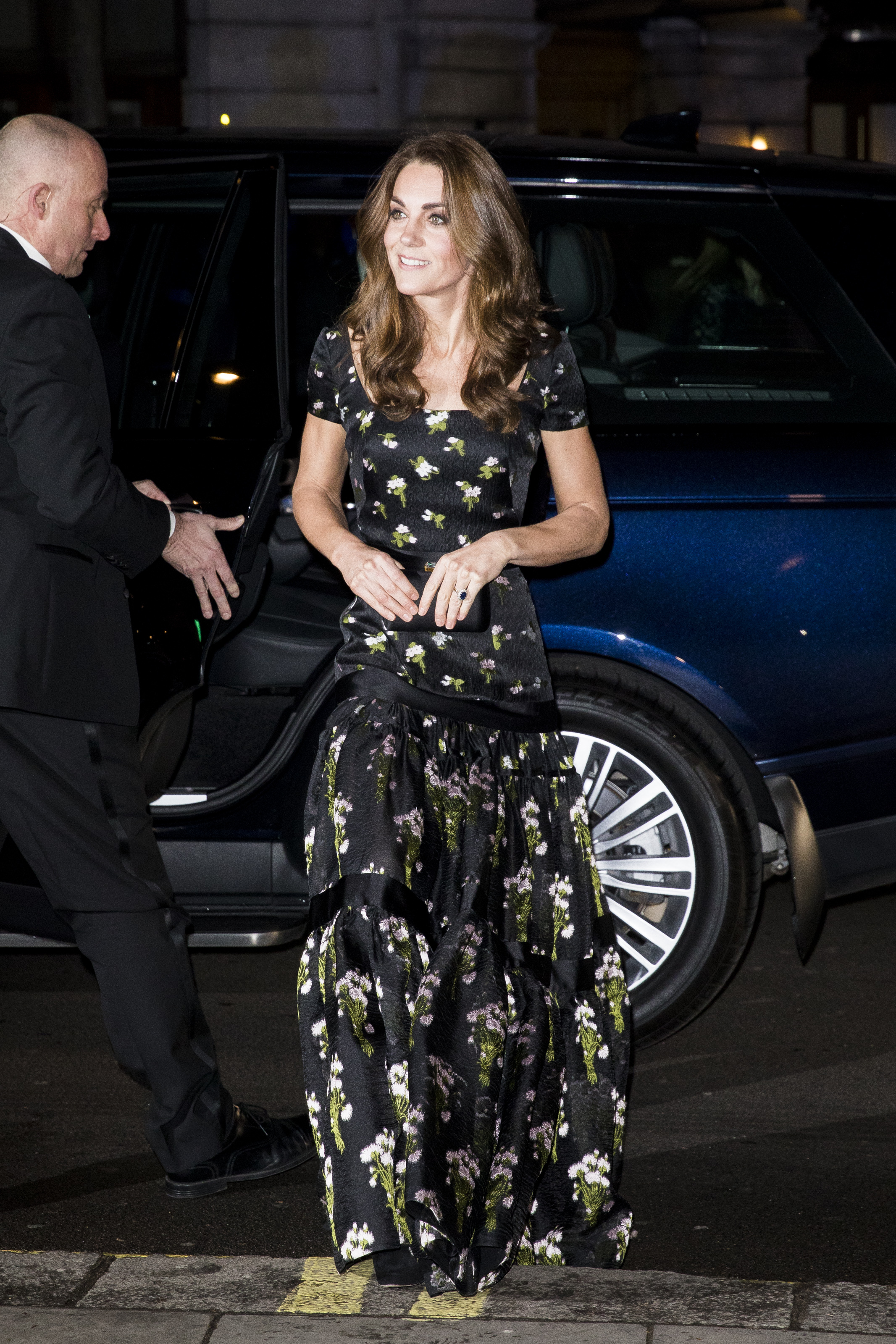 That way, Middleton can decide whom she shakes hands with and whom she doesn't without appearing to be distant or cold with others. But it doesn't end there. While sitting, the Duchess would never leave her clutch resting where it can be seen. And Meier recommends to anyone who wants to follow Middleton's way:
"If there's not a stool available, slip it between your back and the back of the chair,' she recommends."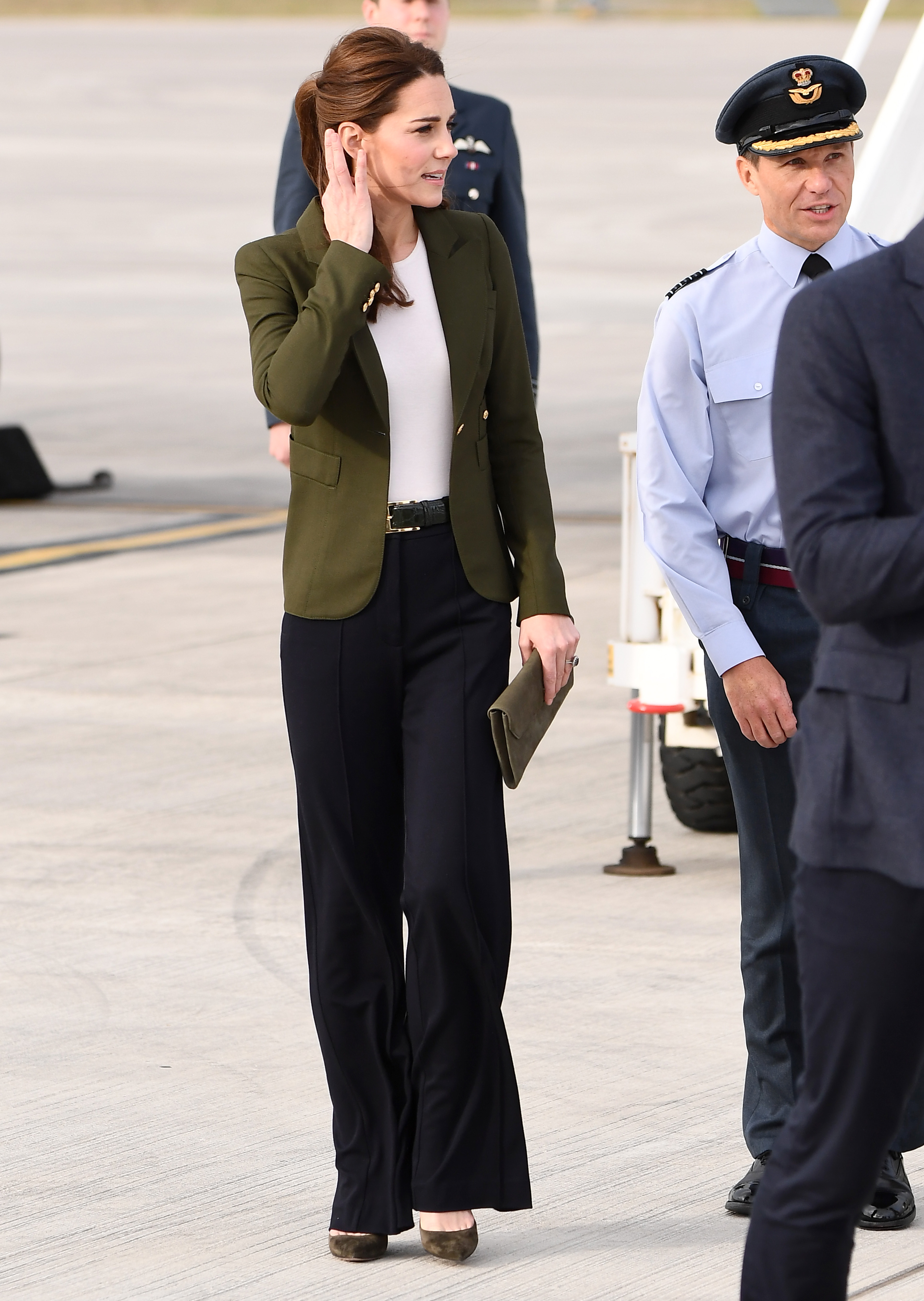 AN AUTHORITY ON THE SUBJECT
Meier studied in finishing schools in both the UK and Switzerland, and she was fortunate enough to train in London under a former member of the royal household before founding the Beaumount Etiquette School in New York City.
To Meier, some of the most important etiquette rules to observe by a royal comes into play when hosting a party, and she shared some of the rules that Middleton would never break in such cases.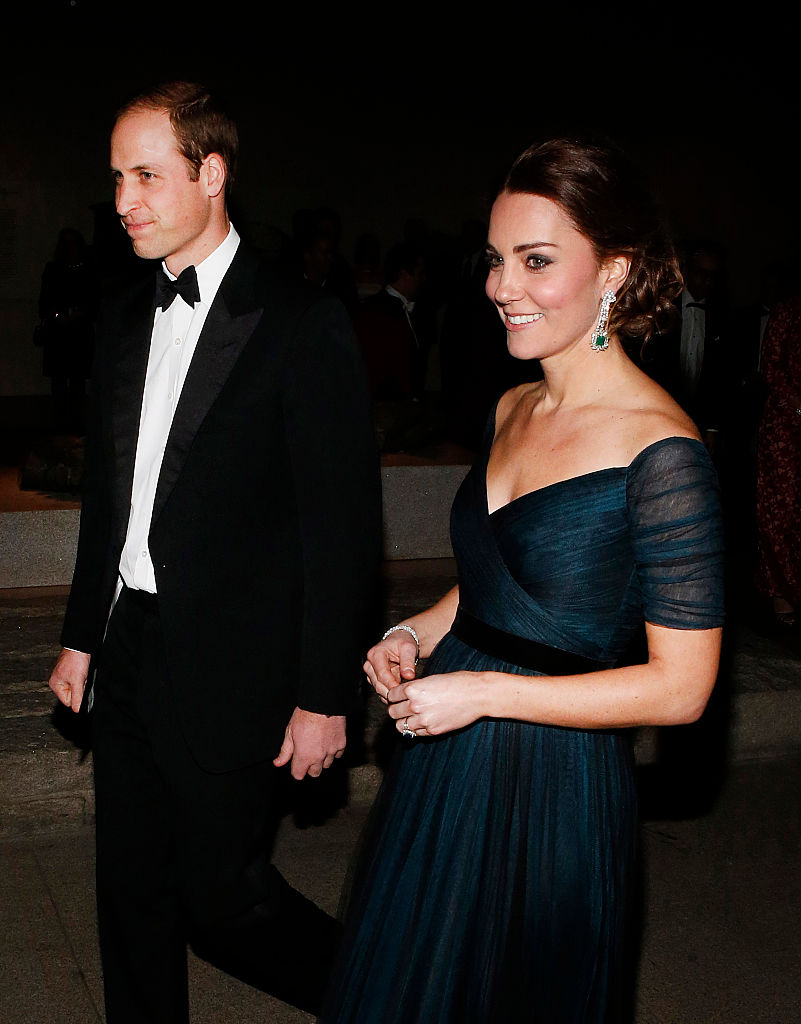 To name a few, the host must always send an official invitation, even nowadays the Duchess allows herself to opt for digital invitations sent by e-mail. Apart from other crucial details, the end time of the event should always be included.
Meier also recommends any host to set the table and decorations ready at least one day prior to the gathering so the host can be relaxed when the guests arrive. After all, a party is for everyone to enjoy, right? And that includes the host!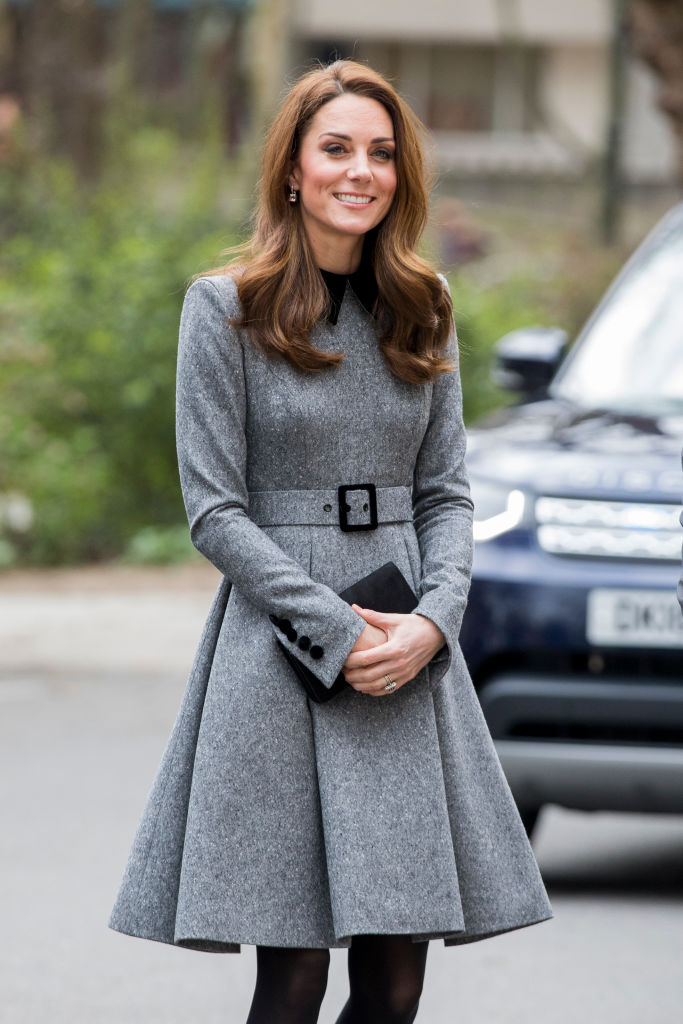 ANOTHER CONNOISSEUR'S OPINION
Apart from Meier, there is one more etiquette guru who talked about Middleton's decision to use her clutch bag as a shield. William Hanson told Daily Mail that Kate is in her right to prefer not to shake hands with everybody. However, he believes there are other techniques to achieve this. The expert claimed: 
"It is a protocol that you do not extend your hand to any member of the royal family (blood royal or those who have married into the family) unless their hand extends first."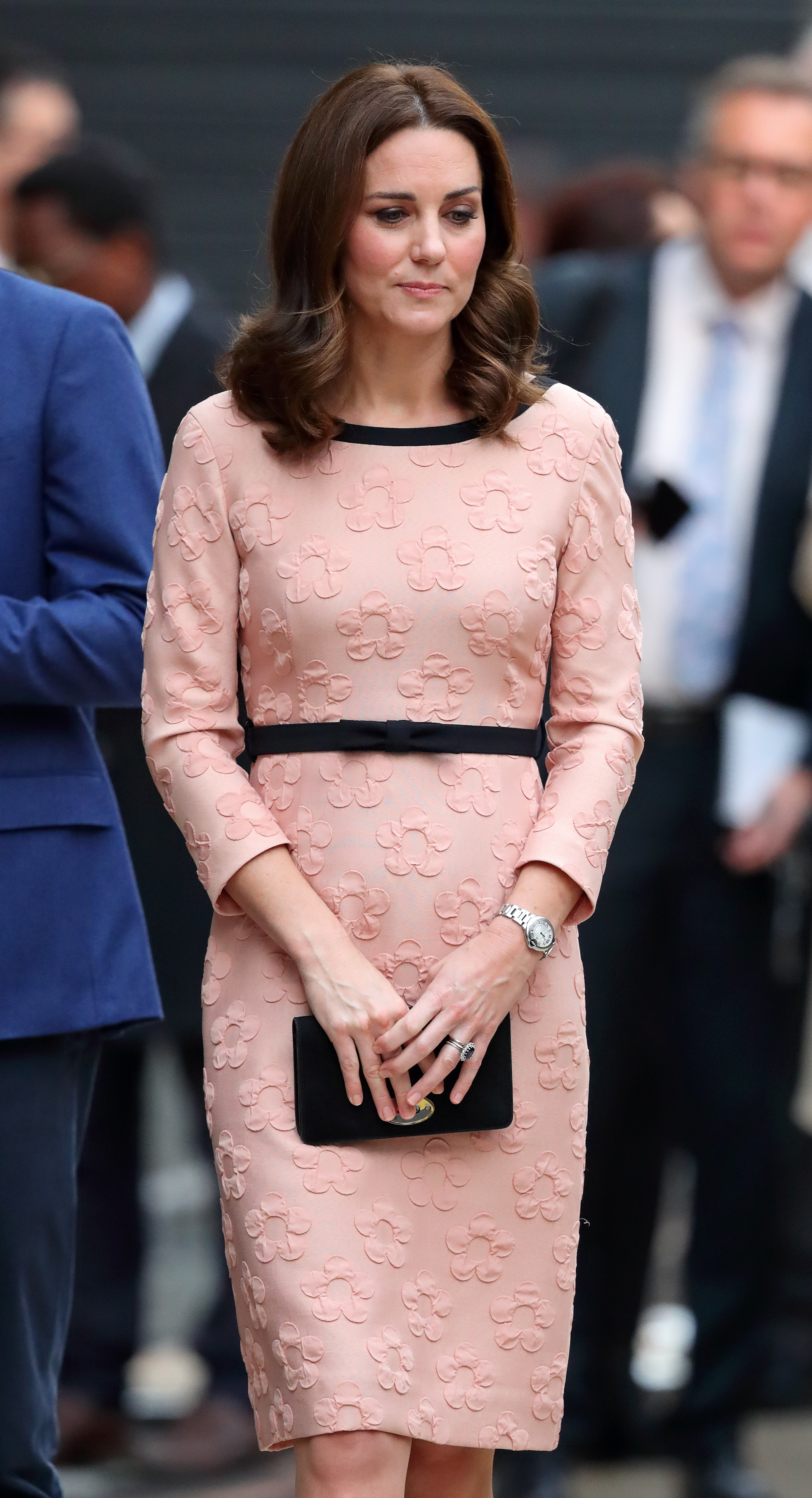 Therefore, he believes that at some point, Kate will learn that it's not necessary to use accessories as a mean of protection as she familiarises her role as a Duchess. Besides, Hanson added that a courteous smile is more than suffice to those whom she doesn't want to shake hands with. 
William also said that Kate might use the Duke of Edinburgh's strategy to avoid unwanted shakes, which is to clasp hands behind the back. However, Hanson clarified, "although technically not correct, they can get away with due to their elevated position."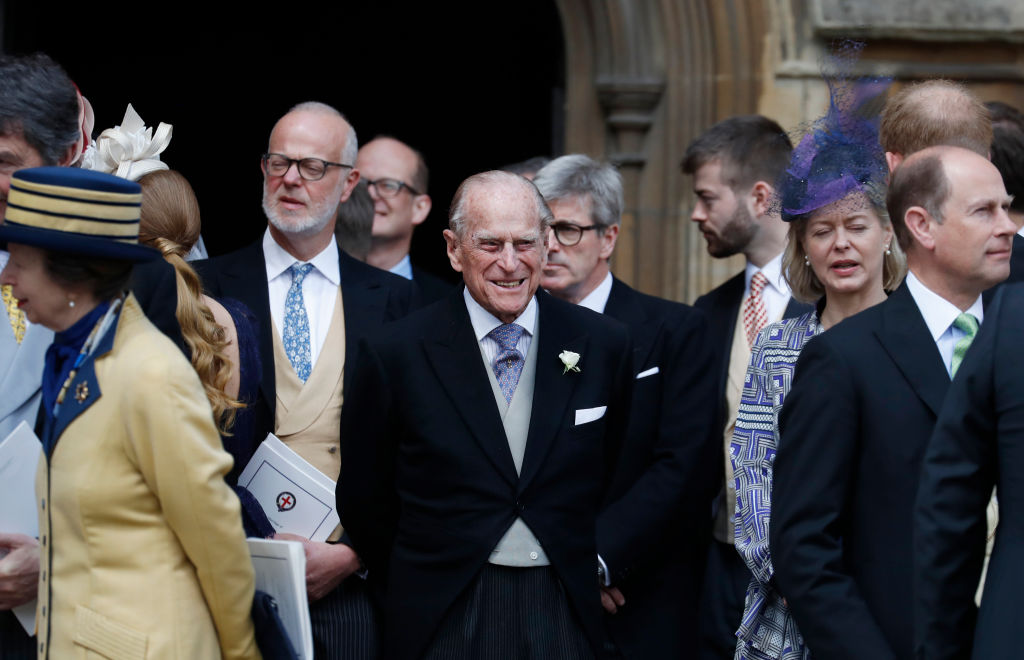 SAYING THE CONTRARY
In stark contrast to Meier and Hanson, a former butler for the Duke and Duchess of Cornwall claimed that Kate's decision to don clutch bags is not related to a desire to avoid handshakes. Grant Harrold told the source that it is her signature pose instead. 
The ex-staffer explained that Middleton has been seen with the pose with or without a clutch bag. "This gesture is adapted by confident people and it is popular with presidents, government ministers and heads of state when they are standing in public," Harrold noted.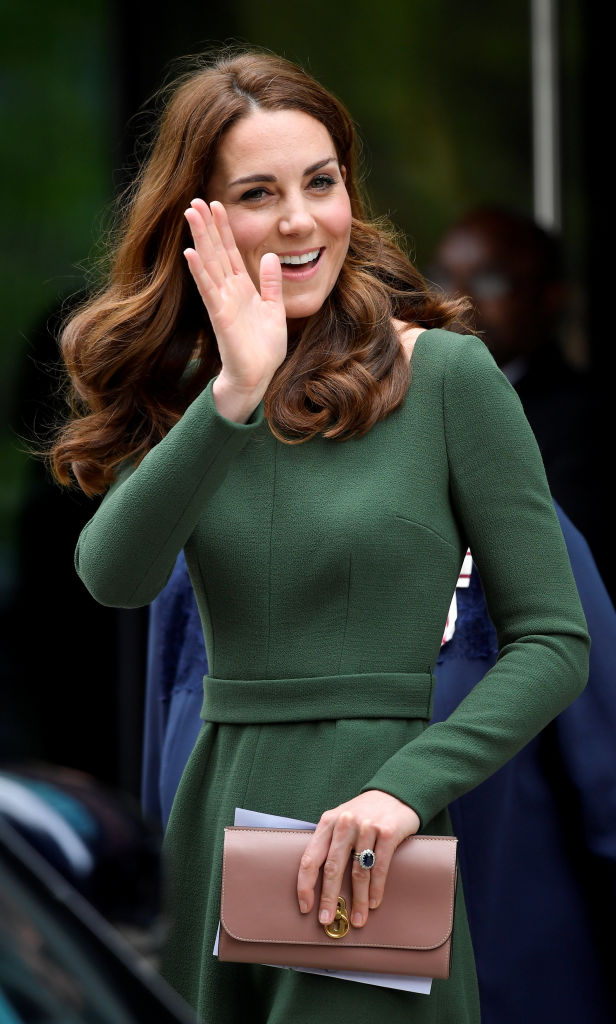 Moreover, the former worker said that she only wears the clutch purses for official engagements. On the contrary, she goes for handbags over the arm or shoulder at informal meetings. Anyway, we do know one thing: no matter the reason, the Duchess of Cambridge is setting a fashion trend for future generations. And the clutch bag is only one among many others.
SETTING PRECEDENT WITH ANOTHER FASHION RULE
As royals, we don't expect Camilla, Meghan, or Kate to wear the same outfits over and over again. After all, they have all the money in the world to always look sleek and picture-perfect without needing, like others, to recycle their clothing. Maybe that's why we find this so extraordinary when it comes to the future Queen of England.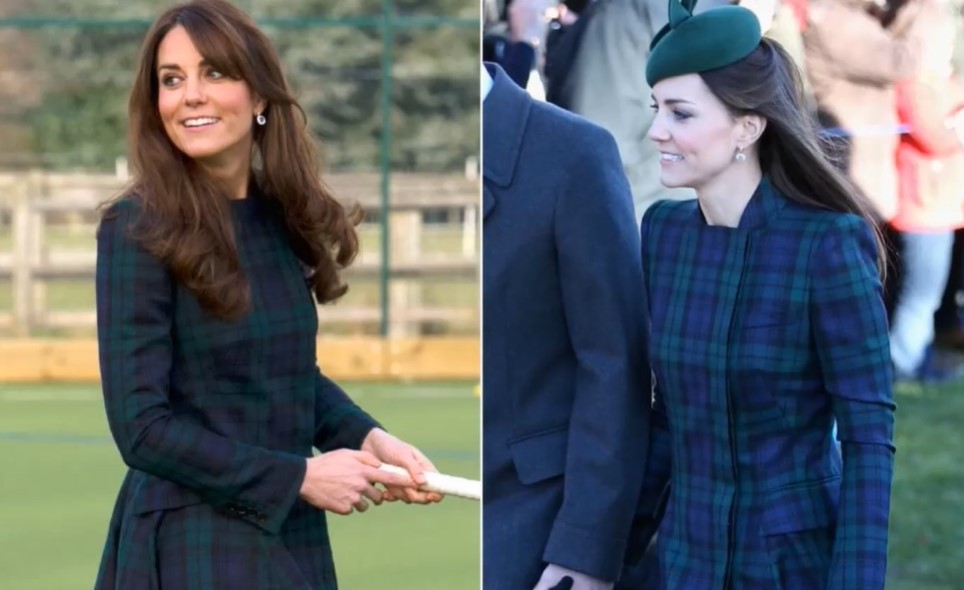 It turns out that Middleton does recycle her clothes. But she does it in such a subtle and smart way that it's very likely you haven't even noticed. The mother-of-three really knows how to match the right skirt with the proper shoes so that every ensemble looks fresh, as if they were taken straight out of the store. 
HOW DOES SHE DO IT?
One of the most frequent re-wears for William's wife is her classic Spagnoli suit in red with a black belt. According to Town & Country, some of her multiple appearances with the outfit include February 2011, April 2015, and then again in February 2017.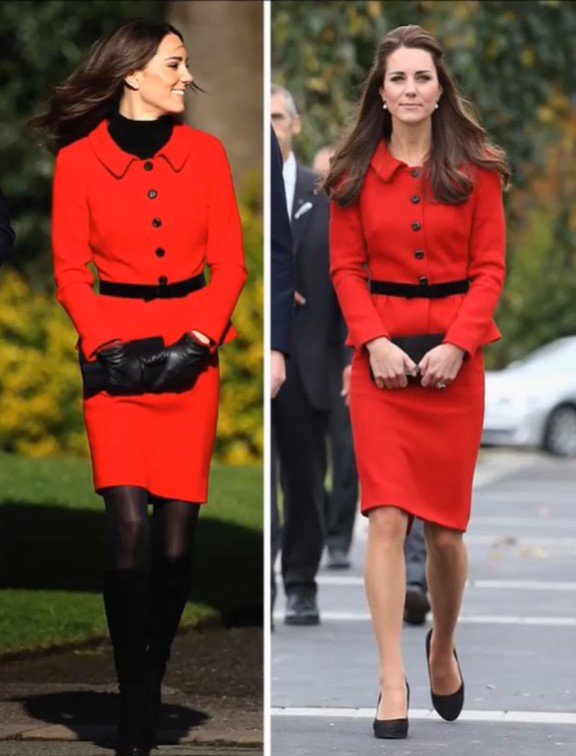 But as you can see in the picture, she truly knows how to play with accessories and her hair to make it look brand new. She once wore the number with black boots and stockings, a black sweater underneath, gloves and her hair loose. 
For the second and third time, she opted for black high heels, nude stockings, and nothing visible under the suit. Only those small switches truly made a big difference. Kate is also known for wearing different bags, fascinators, and wearing her hair up or down to recycle her outfits.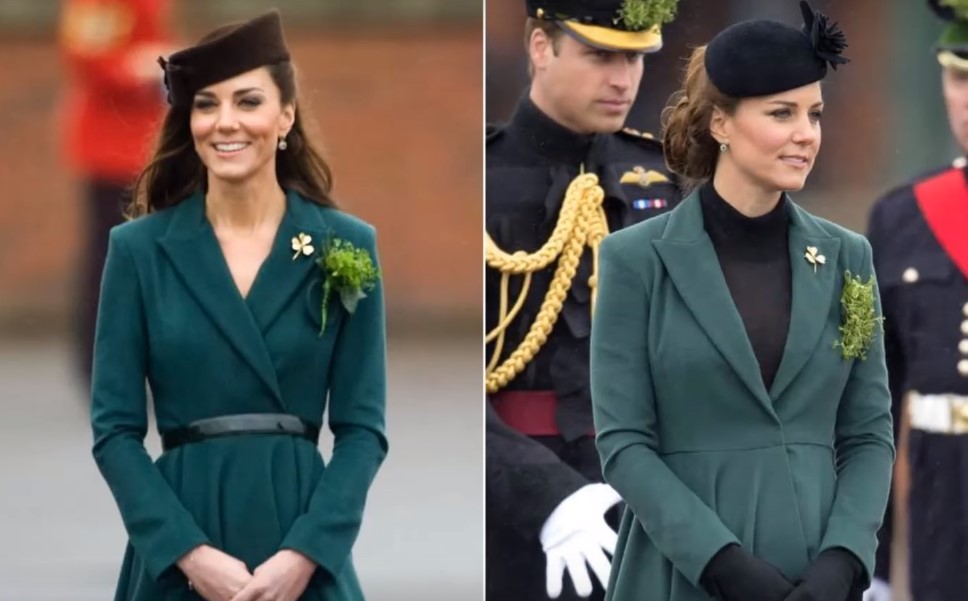 AND WHY IS THAT?
But now the one-million-dollar question everyone must be asking is: why? She undoubtedly doesn't need to. However, fashion writer Elizabeth Holmes might have given The Cut the reason for her decision. According to the expert, the Duchess of Cambridge likely wants people to focus less on her clothes.
"It takes the spotlight off of what they're wearing and puts it on the cause. Sensible dressing is a big part of the Duchess of Cambridge's brand. She's sending a message that she's not going overboard."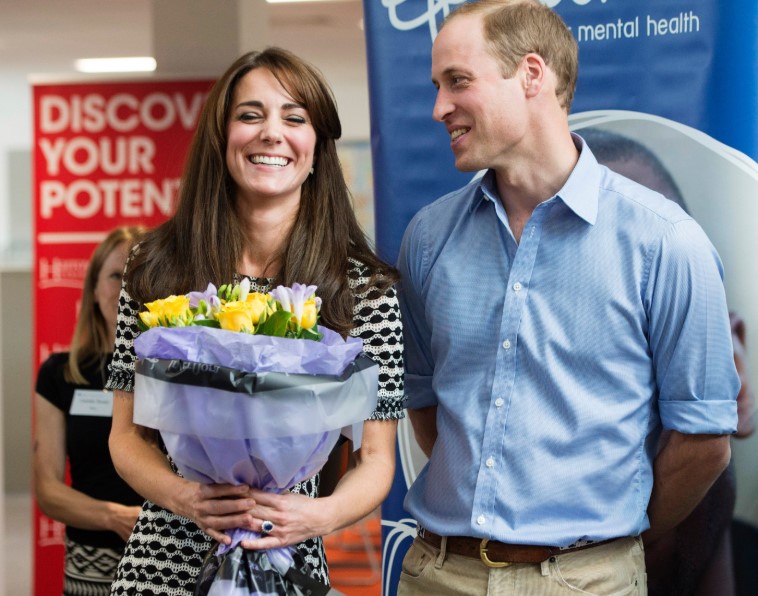 AND THE WINNING BRANDS ARE...
And to dress the way she does, the Duchess of Cambridge undoubtedly has her preferred designers. Her fashion style is a perfect combination of many brands. And here, we bring you the ultimate guide so you can recreate the wardrobe of the female royal. Of course, many labels have had the honour of getting a royal seal of approval. 
After all, designers try their best to have their brands represented by notable people. As David Reiss, Founder and Managing Director of Reiss, explained to Marie Claire, the Duchess endorsement on Reiss clothing has impacted the company positively. For example, she wore one for her engagement announcement.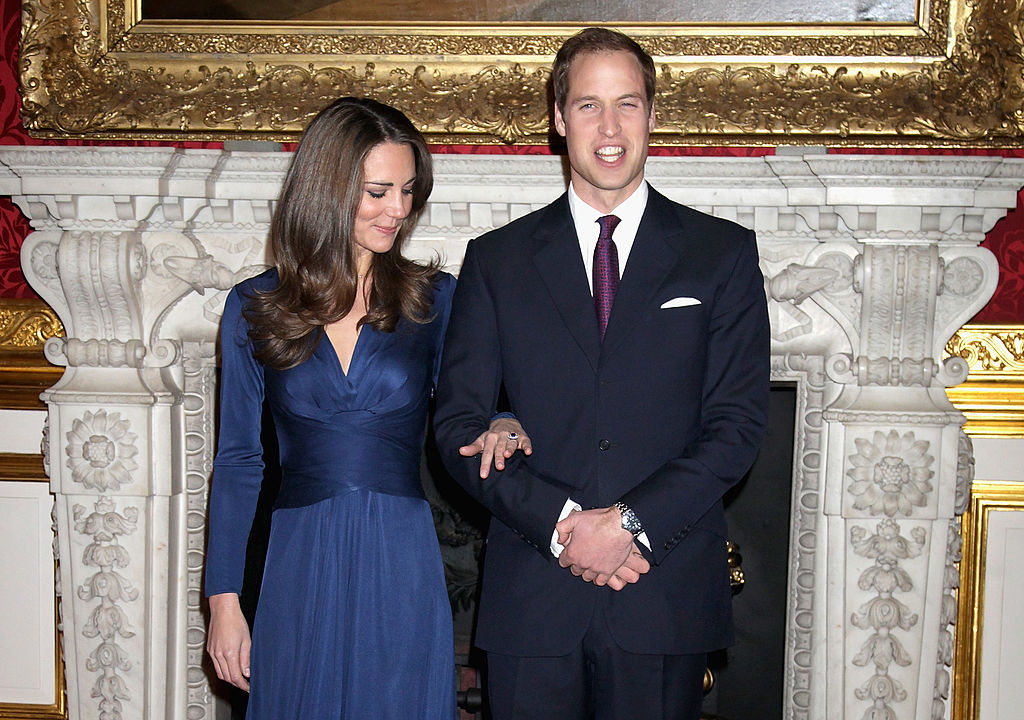 "We have noticed a significant increase in terms of brand interest and awareness globally, strengthening existing markets and attracting attention in markets we are yet to enter," claimed Reiss. So, our top five brands the mother-of-three dons is...
IN THE LAST SPOTS, WE GET THESE ONES!
In the fifth position, we have Mulberry, the established Brit label that Middleton has been using since her college days. If we need to talk about handbags, the brand is the leading one in Kate's closet. Her collection entails a bright pink Aralina and a classic Black Polly Push Lock.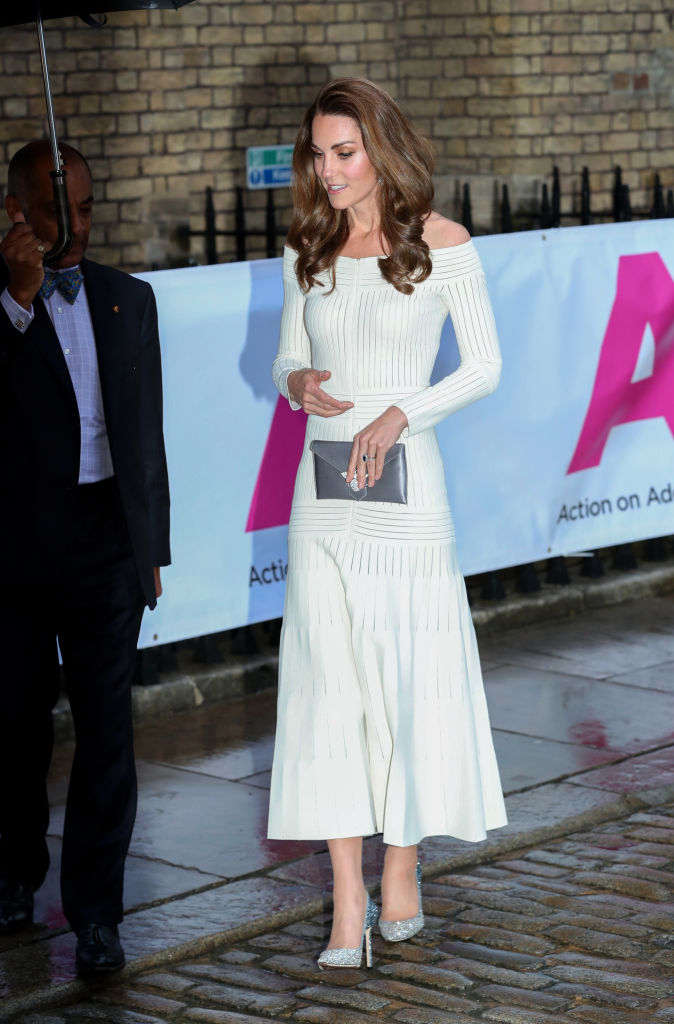 Moving to the fourth spot, you can find Jimmy Choo: the shoe of choice for Kate. Thinking about adequate princess footwear? Then, we have to name the Malaysian brand with shimmering, sleek, and costly creations. Check Kate out with a Jimmy Choo pair at the at Action on Addiction Gala dinner last June. In the third spot, there's Reiss. The future Queen opted for a dress of the label when meeting the Obamas in 2011. 
GETTING OUT IN FRONT
The second spot goes to Zara. This is the brand Middleton has chosen to work on her casual wardrobe: blazers, blouses, you name it. But our favourite number is unquestionably the off-shoulder dress she donned for a charity polo game last year.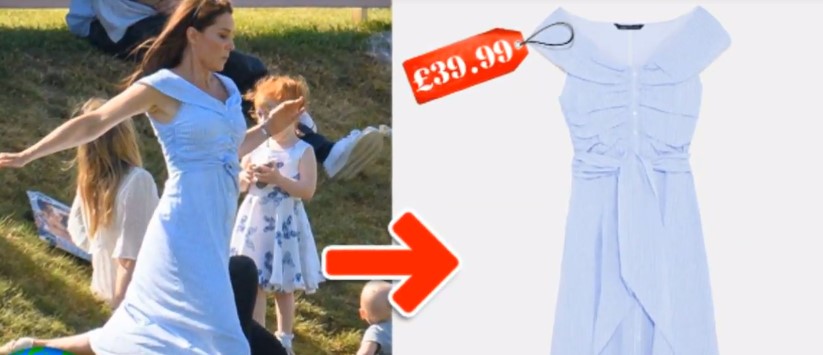 And the brand taking the lead in the Duchess' closet is Alexander McQueen. It's Kate's ultimate fashion go-to. She truly loves Sarah Burton's designs at McQueen' fashion house. Middleton's collection includes chic dresses and coats that make her look pitch-perfect. 
EVEN KATE NEEDS AN UPGRADE
We're pretty sure that, as fans around the world, you admire the Duchess of Cambridge's royal style, right? So, would you ever believe if we told you that Kate thinks it's actually not that good? Well, at least that's what Harper's Bazaar reported.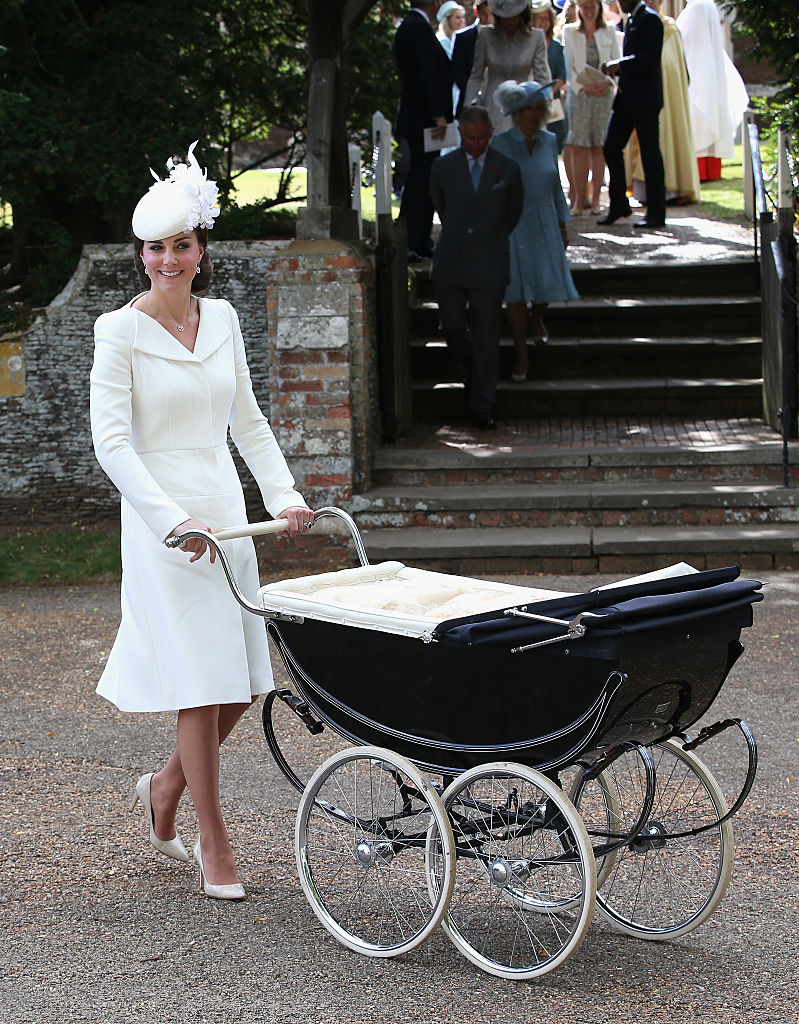 As per the source, Middleton feels like "she was in a bit of a style rut and thought she needed a little edge." We have to be honest; she looks terrific in whatever she dons, but it seems that she wants to portray herself a bit younger and more modern. 
Therefore, she has taken some royal fashion risks with the help of her longtime stylist Natasha Archer. According to Town & Country, she has been working with the Duchess since 2007 and even received a Royal Victorian Order for her service.
WHAT IS SHE DOING NOW?
If you have an eagle eye on fashion, you may have noticed some slight shifts in Kate's outfits. In the past year, Kate has been wearing more velvet hair bows, padded headbands, and handle bags when it comes to her accessory choices alone. As for colours, the Duchess has tried some hot mixes, like the red and pink one she tried for Archie's christening. 
Regarding her clothings, she has gone for wide-legged pants (also known as culottes), like the ones she donned at the 2019 Chelsea Flower Show last May. Her dresses now have details like wrap styles and puff sleeves, many of which with polka dots, a hot print during the previous seasons. 
And talking about shoes, the royal truly nailed it when she paired a Ridley London dress with lace-up espadrilles. There's no doubt that Middleton's style keeps on evolving as she has consciously worked on it. "She looks amazing, and she is getting lots of compliments about it," noted the source. 
What do you think about the way Duchess Katherine wears her clothing? What else could she change in her fashion style? We would love to read your thoughts, so don't leave without dropping a message in the comment section down below. Until next time! 
Click 'Continue reading' to find out about the tragic life of Queen Elizabeth's hidden uncle John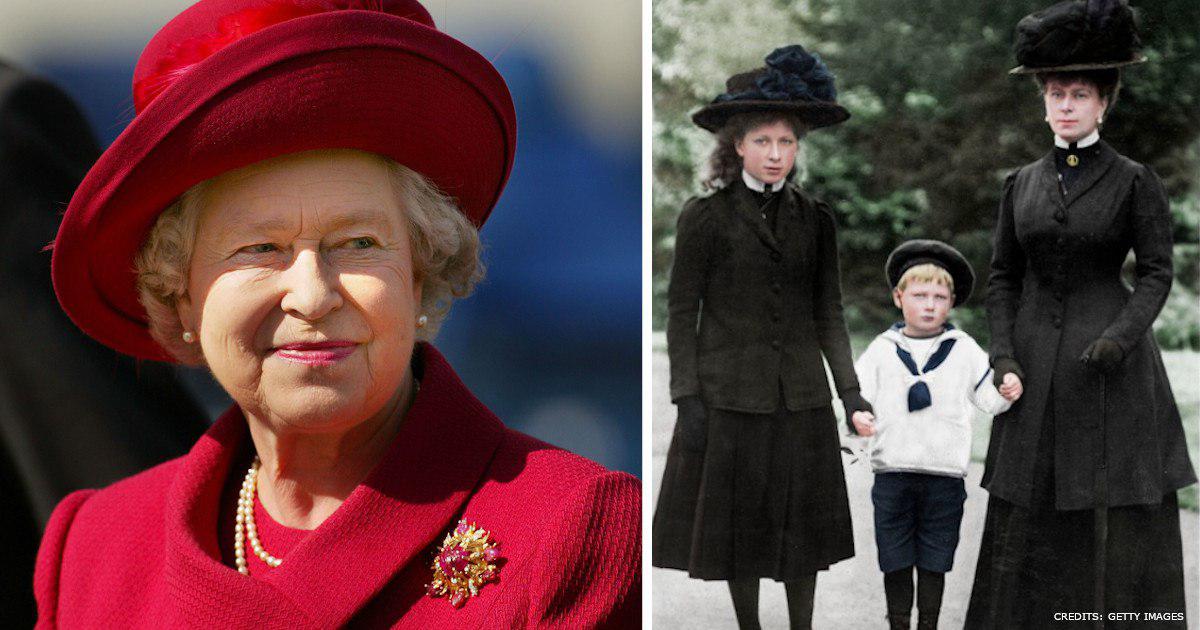 Source: Daily Mail, Town & Country, The Cut, Marie Claire, Town & Country, Harper's Bazaar