Interesting Facts About 'The Brady Bunch' That Could Have Changed Everything
Cult Classic, "The Brady Bunch," captured the hearts of fans everywhere. Even though fans were obsessed with the show there are some interesting facts they might not know. "The Brady Bunch" is the classic show about a man named Brady who meets and marries Carol. Brady is an architect widower with three sons, Greg, Peter, and Bobby from his marriage while Carol has three daughters of her own, Marcia, Jan and Cindy.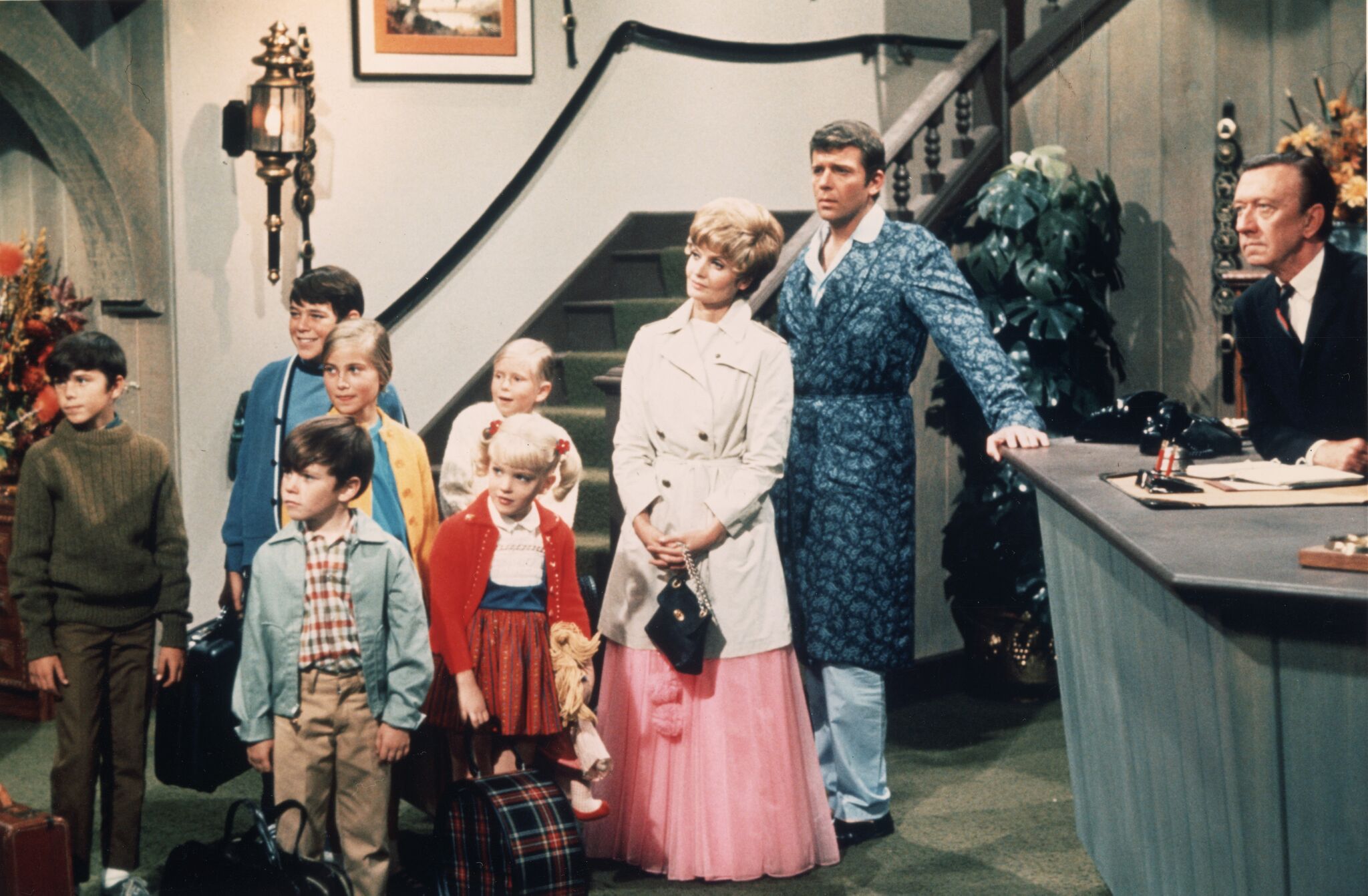 The story follows the family and their eccentric helper Alice while they navigate life in a four-bedroom, two-bathroom house in Los Angeles. It covered everything from dealing with boy problems, sharing bathrooms, losing their pets and even trying to become stars. Here are 25 facts fans might not know about "The Brady Bunch."
1. Six Kids Shared One Bathroom with No Toilet
If any of the fans watched the show like a hawk, they quickly realized that the Jack and Jill bathroom the Brady kids used was missing a toilet. At the time the show was being filmed, television networks were forced to follow strict rules which prohibited showing toilet bowls onscreen. To reduce costs and avoid needing tricky camera angles, the producers simply left a toilet out of the bathroom.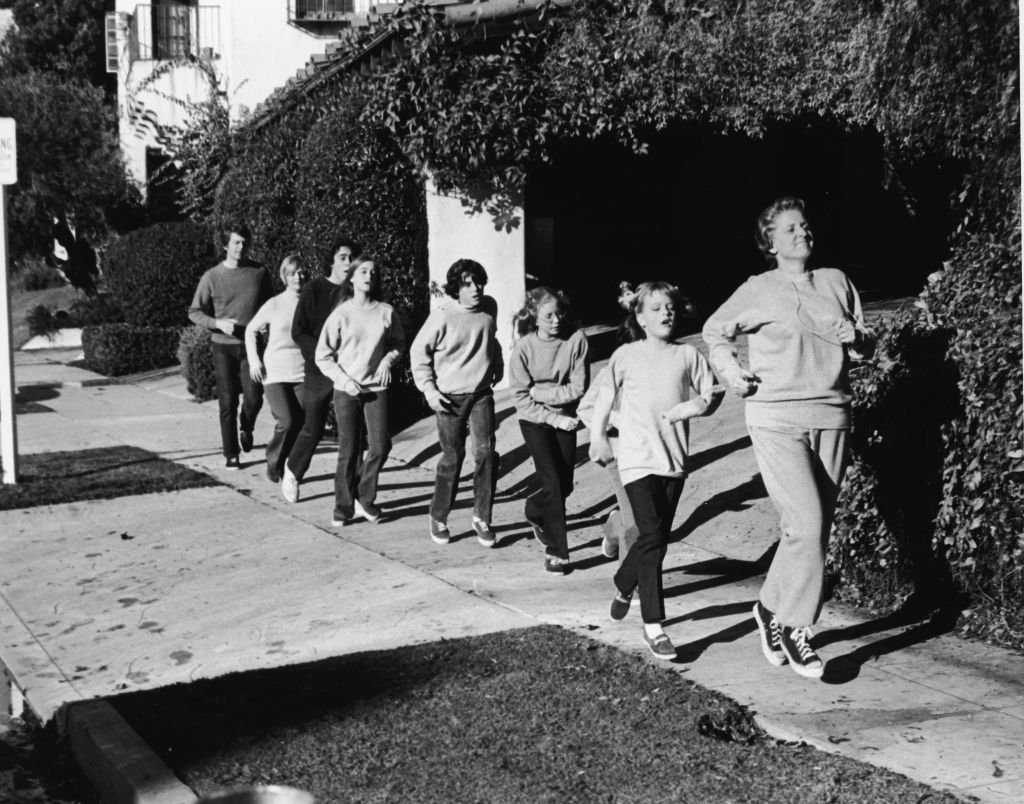 2. Carol Brady Was Supposed to be a Divorcee
Fans were often perplexed about Carol's marriage status before she married Mike Brady. However, Sherwood Schwartz revealed in several interviews that he intended for Carol to be a divorcee but since divorce was a taboo for primetime television at the time he left it as a mystery.  
3. Schwartz Developed The Concept with a Newspaper Statistic
"It's very rare that a writer knows exactly where his ideas come from," producer Sherwood Schwartz revealed. "However, in the case of The Brady Bunch, I know exactly what inspired that show. It was just a four-line filler piece in the Los Angeles Times. Just a statistic. "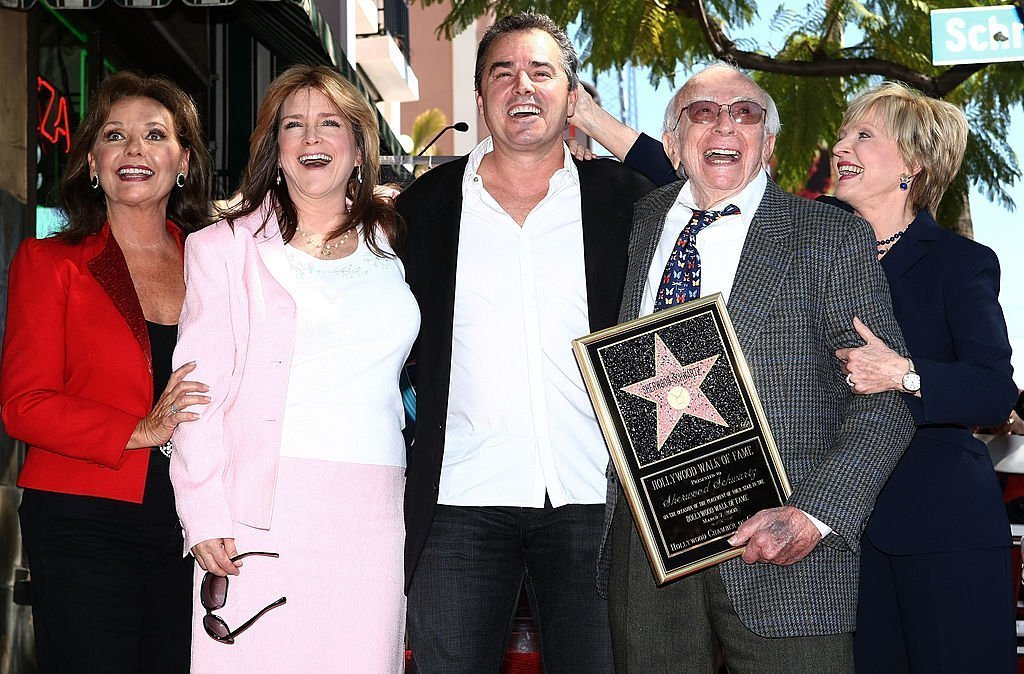 The statistic reportedly claimed that in "1965, 31 percent of all marriages involved people who had a child or children from a previous marriage."  His initial scripts were turned down but after the film "Yours, Mine and Ours," did well at the box office, ABC Networks took an interest in Schwartz's script.
4. Hair Color Played a Factor in Casting the Brady Kids
Since they cast the six Brady children first, they did not know what the parents would look like so Schwartz came up with a plan. He got a group of 12 child actors in groups of threes. He cast three blonde girls, three blonde boys, three brunette girls, and three dark-haired boys as it was decided the parents would have contrasting hair colors.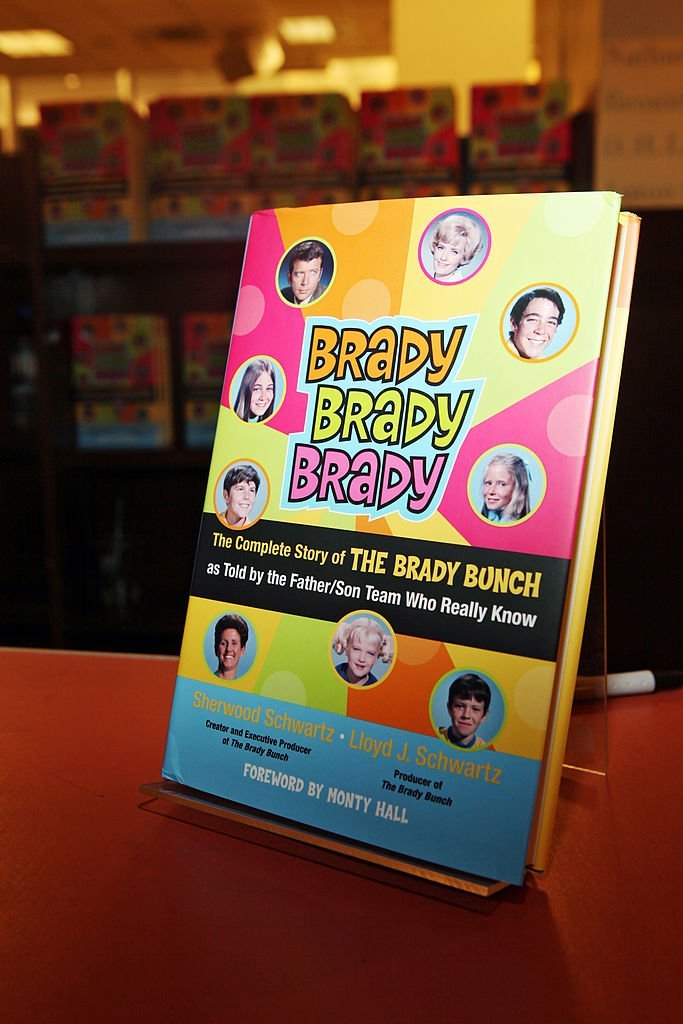 "As a consequence, to this day, there are three dark-haired girls and three blonde boys about 45 to 50 years old somewhere in the world who might have been "The Brady Bunch" kids," Schwartz said in Brady, Brady, Brady: The Complete Story of the Brady Bunch As Told by the Father/Son Team Who Really Know. "And they are just finding that out if they're reading this book."
5. "The Brady Bunch" never experienced rainy days 
Looking back fans might be shocked to realize that in the entire time the show ran, there was never a single rainy day. The weather in the show was always sunny to mirror the perfect atmosphere of the Brady home.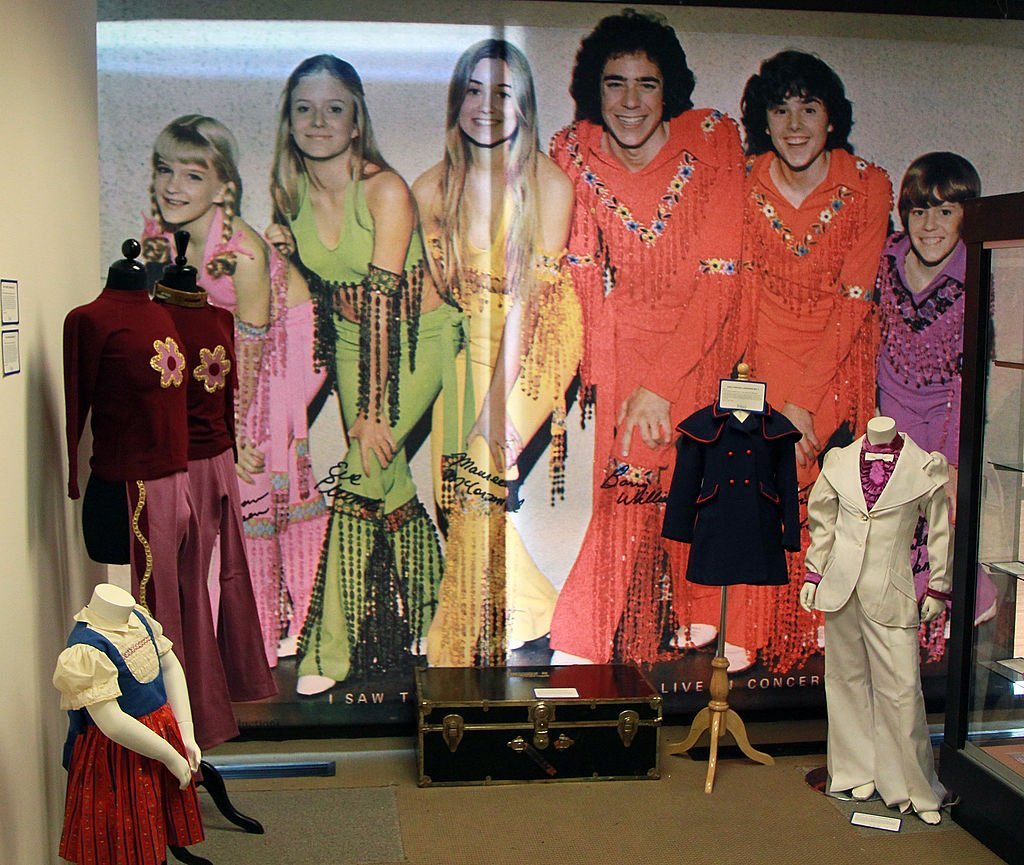 6. The Attic expanded magically
During the season four finale called "A Room at the Top," Greg (Barry Williams) and Marcia (Maureen McCormick) decided that they want to move into the full-sized attic in the Brady home. However, fans will recall that in the season two  "Our Son, the Man" episode, Mike claimed the attic was a mere two and a half feet tall. 
7. The actress playing Carol Brady wanted her to have a job
Florence Henderson wanted Carol Brady to have a job. In the show, her character spent her time handing out the brown-bag lunches, supporting her husband and doing needlepoint. However, Florence revealed in various interviews that she actually wanted the matriarch to have a job.  Unfortunately, the producers did not agree with her vision.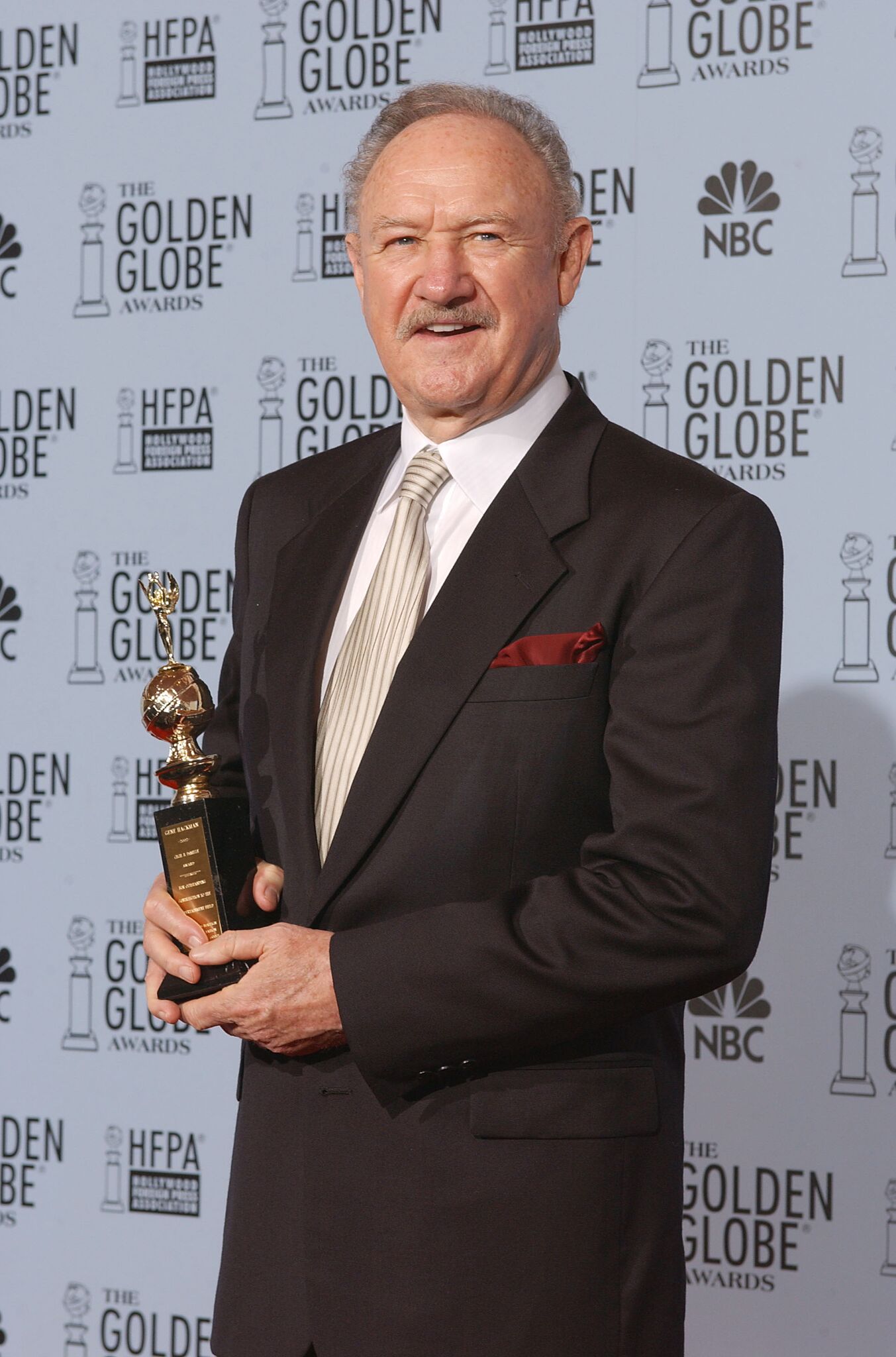 8. Cindy's lips was real
Actress Susan Olsen played Cindy and fans often wondered if Cindy's lisp was real or just for the show. In truth, Susan actually has an endearing real-life lisp. The show incorporated it into the episode"A Fistful of Reasons," as the reason why Buddy Hinton teased her. Olsen attended speech therapy until the age of 19 and had surgery to correct her lisp.
9. Cindy's hair was a problem
Since the hair color of the children was of utmost importance during casting, when Susan Olsen was cast as Cindy she was chosen for her naturally blonde tresses. However, producers decided that under the studio lights, it was not light enough and she was forced to regularly bleach her hair. Unfortunately, the damaging process weakened her hair and it began to fall out during season two. She pleaded with Schwartz who immediately told producers to leave Cindy's hair alone.
10. Gene Hackman was considered to play Mike Brady
Schwartz revealed that when Mike Brady he considered many options. They eventually settled on Reed because he was already contracted to Paramount.
"there were a number of men I wanted to interview, including Gene Hackman," recalled Schwartz in Brady, Brady, Brady. "Paramount wouldn't even okay Gene Hackman for an interview because he had a very low TVQ."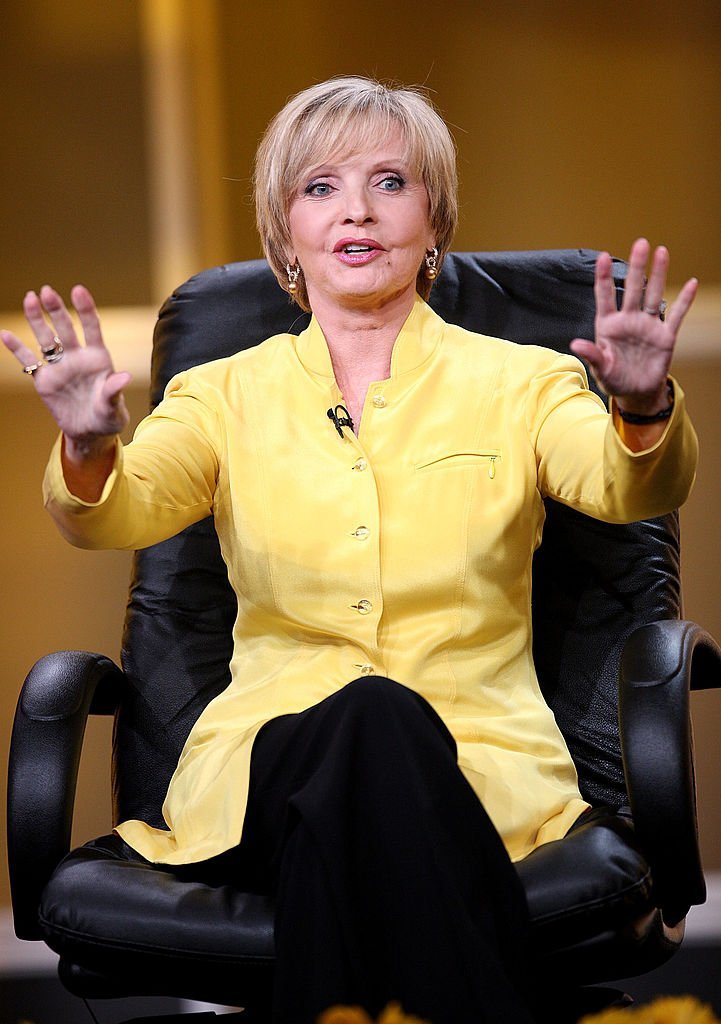 11. Florence Henderson wasn't their first choice
Actress Joyce Bulifant was seriously preparing to take the role and appeared in most of the screen tests with the various child actors for their auditions. Especially since Schwartz envisioned Mrs. Brady as a wacky mom-type but when Emmy Award-winning Ann B. Davis signed on to play housekeeper Alice, the dynamic of the family changed. To keep the balance, they cast Florence Henderson.
12. Henderson missed the first six episodes of the show
Florence Henderson had just finished filming "Song of Norway" in Denmark when she landed the role on "The Brady Bunch." Since she was still in Denmark, they were forced to film without her at first.
 "And so they started the show without me," Henderson told NPR in 2014. "They did six episodes without me and then I filled in when I got back to the States."
13. Barry Williams Experimented With Various Substances
Barry Williams played the eldest Brady brother. He led a typical 1970's teenage life and dabbled in various illegal substances. "I went through a stage of experimentation as a kid," Williams wrote on his blog. "I certainly never went to the set high again but I don't like a weed. It makes me feel dumb, paranoid, and hungry."
14. There was love in the air on set
In his book, "Growing Up Brady" Barry Williams revealed that he and Maureen McCormick had their first kiss together during the show's fourth season. They were madly in love by the time they filmed the final episode of that season. Lloyd Schwartzeven mentions trying to dissuade the growing relationship between the two because on-the-job romances rarely worked. 
15. Marcia was really hit in the face
According to Schwartz, Christopher Knight could not hit the right target while they were filming the crucial football-tossing scene in "The Subject Was Noses." Eventually, Schwartz was required to step in off-screen. He threw a perfect spiral and smacked Maureen in the nose.
16. Was Alice on a hunger strike?
Alice spent all her time in the kitchen feeding the Bradys but she never ate anything herself. No wonder she never needed her own bathroom.
17. Robert Reed was acting on another show
While acting on "The Brady Bunch, " Robert Reed was also acting on a recurring role as Lt. Adam Tobias on CBS detective drama "Mannix."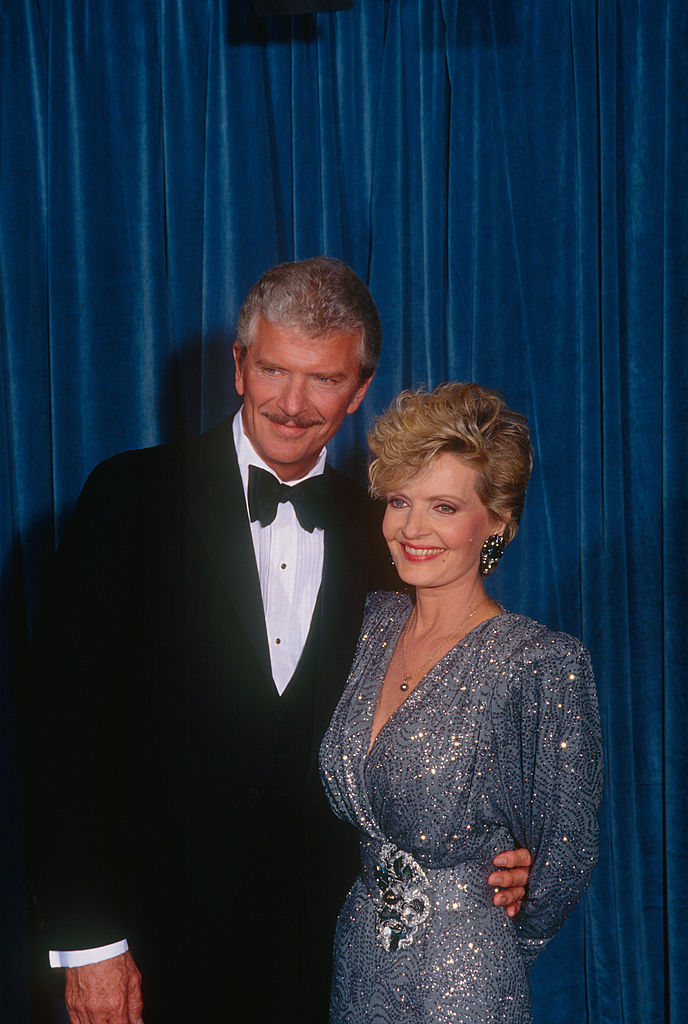 18. There was Brady car mix-up
In Season 2, fans realized that in the episode "The Winner" that when Mike and Carol compete in an ice cream eating competition they arrived at the shop in a brown station wagon and left in a blue convertible.
19. Once a Brady, always a Brady
In 1977, Eve Plumb had been too busy to participate in the spinoff of the show called "The Brady Bunch Hour." However, when "The Brady Bunch" debuted in the off-network syndication, she reprised her role as Jan.
20. Tiger tragically passed
After filming wrapped on the episode entitled "Katchoo," Tiger's trainer let the famous puppy out on the Paramount lot for his daily exercise. Unfortunately, while out, a careless driver hit Tiger and he passed away. The replacement pooch resembled Tiger so well even the cast and production staff were fooled but when he would not follow directions they realized what happened. The directors were forced to nail his collar to the floor to keep him still to film the emotional scene where the boys bid their pup farewell.
21. A Brady Couldn't Sing?
Who would have ever thought or believed that one of the Brady Bunch couldn't sing? Unbelievable, right? Well, you should know that Christopher Knight can't sing, he pulled through all his singing parts by lip-syncing. Knight was quite embarrassed by this that when he was asked to mention what he deemed most embarrassing thing he did on the show, he said: "Singing, by far. It was traumatic."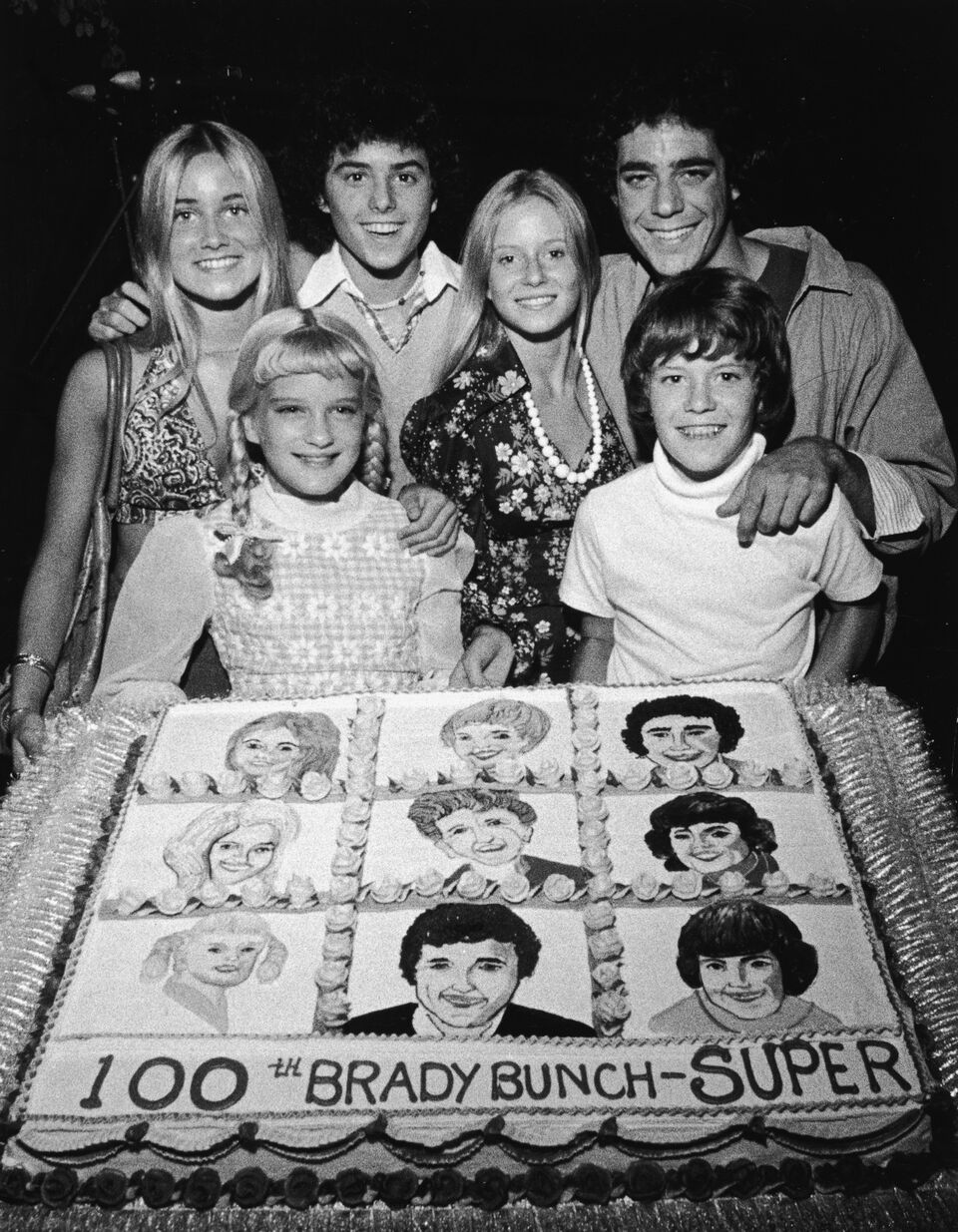 22. Real-life Buddies
Apart from having a working relationship, Barry Williams (Greg) and Christopher Knight (Peter) who acted as brothers in the TV series are close friends in reality. They even made appearances at one another's wedding ceremonies. They also had a presence in an episode of 'That '70s Show' that was filmed in 2006. In the movie, they acted as a gay couple.
23. Fashion Mishap
Even though they were little, the 'Brady Bunch' kids knew they didn't want to be wearing the clothes they were given on set. If you remember well, the fashion sense of the 'Brady Bunch' needed a complete makeover. Despite the children asking for a change of wardrobe multiple times, it was turned down.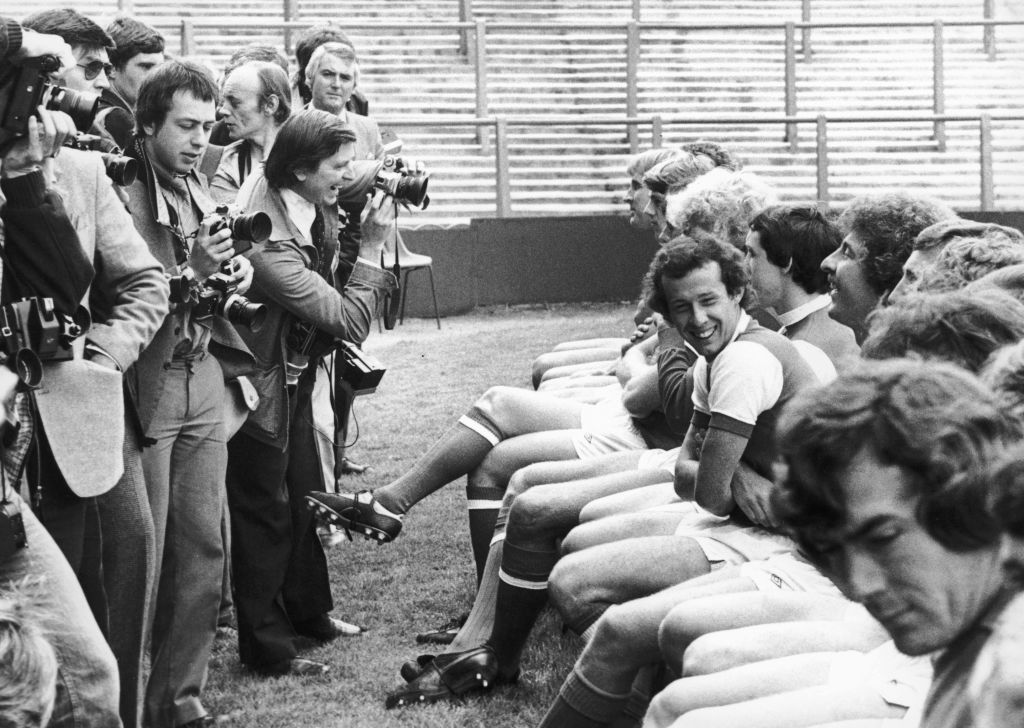 24. Frenemies
 The only thing that brought Maureen McCormick (Marcia) and Eve Plumb (Jan) together was work. They didn't like themselves back then a bit. The funny part is, they still don't care about each other. Susan Olsen attests to this clarifying that those two members of the cast of 'Brady Bunch' do not talk at all or keep in touch. 
25. Hairless Florence
Florence couldn't act with her natural hair in the first season as it had been cut to suit the part she acted in a revival of 'South Pacific,' and she had to wear a wig all through season 1. We bet you didn't know. We were also surprised to find out it wasn't her real hair.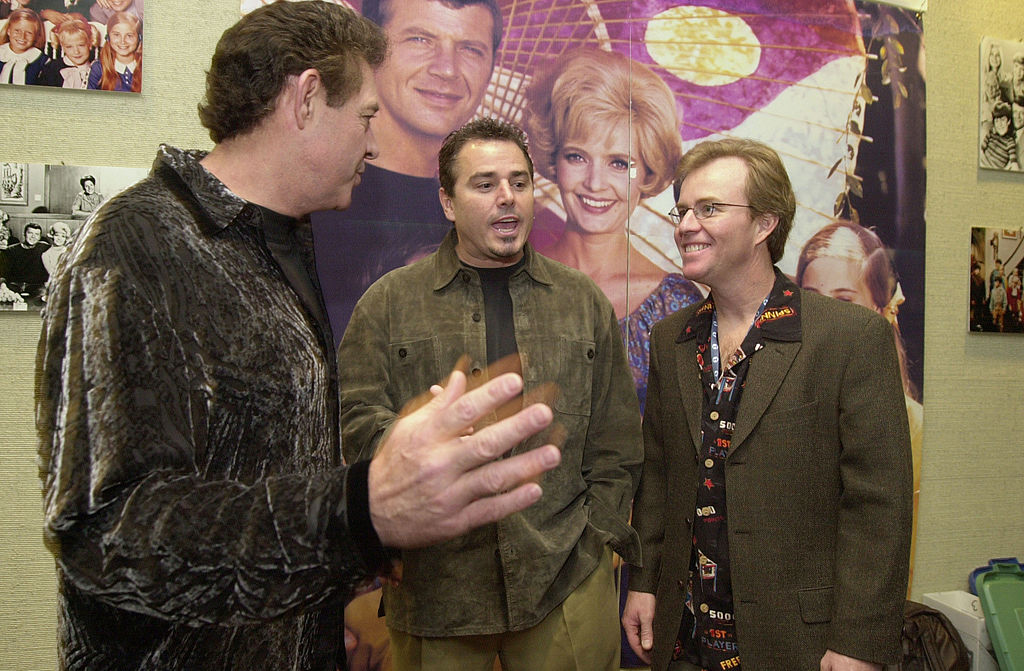 26. Teeny Weeny Crush
Even though she played his mother on the sitcom, Williams didn't think Henderson was way out of his league as he still tried to ask her out on a date back in 1970. Thankfully, she turned down his offer. This is cute as he didn't even see it sexually. He said, 
"It wasn't that I sought to bed her. I just wanted to spend time with her. It was flattering that she gave me any attention at all."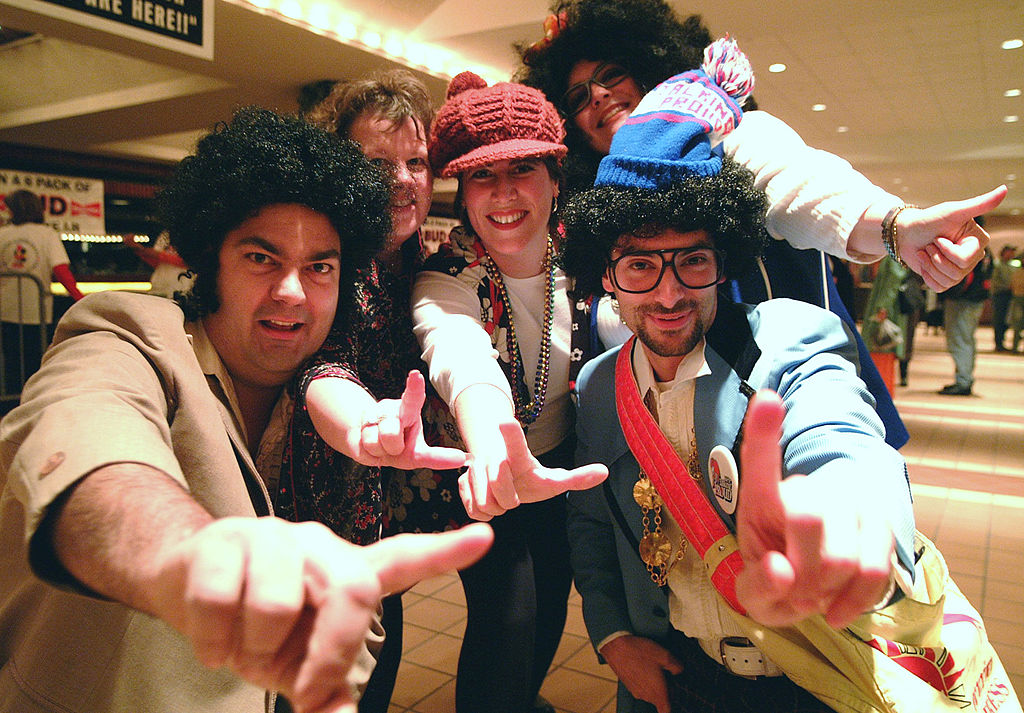 27. A Little Bit Too Much
Reed was kind of stubborn and would sometimes get into arguments with the producers about how the show should be directed. There was a time he crossed too many lines, and he was stopped from shooting that day. He made himself quite challenging to work with, and that didn't go down well with the producers; nevertheless, he was a good actor.
28. The Hidden Truth
All the while that Reed was acting on 'Brady Bunch,' nobody knew that he was gay. It was a secret well guarded by the whole cast. He told Henderson about his sexuality to make their on-screen relationship more comfortable and relaxed. It was after the demise news of his sexuality got out. 
29. The Father Figure
Despite Reed not being the best person to work with, he was a great father figure to Susan Olson and Mike Lookinland. They both recounted how Reed was very much a father to them even more than their dads. He once took all the children for an excursion in London.
30. The Casting Method
The way Sherwood Schwartz picked the children he wanted to work with was indeed smart and funny.  He was said to have positioned attractive toys on the table where he would interview the kids. If the child were able to disregard the toys, he would be seen as severe for a part on TV.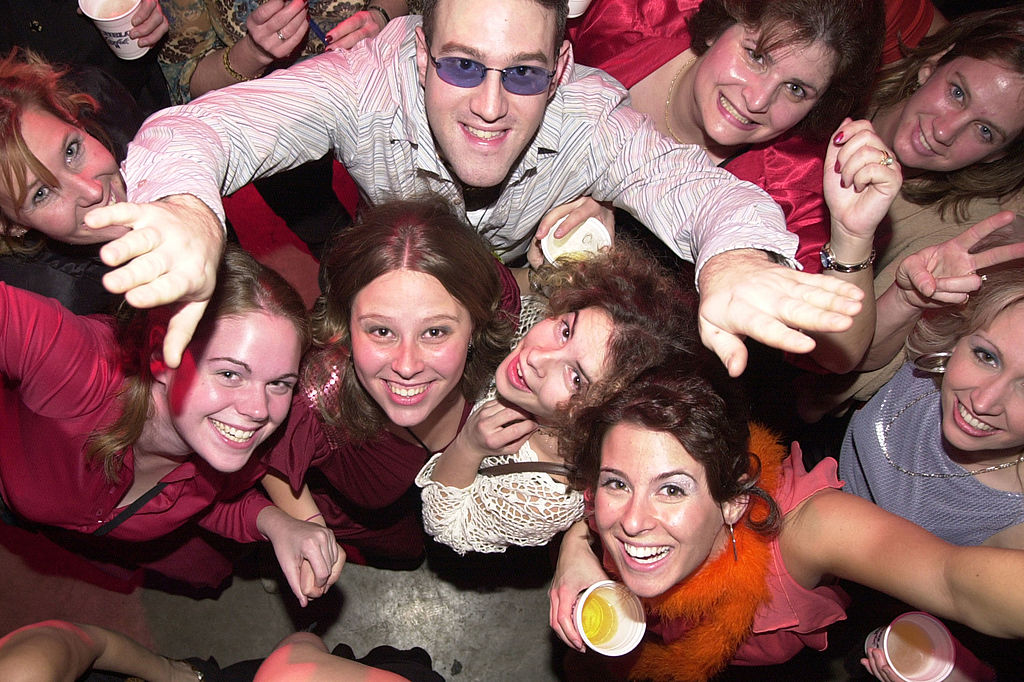 31. A Different Mom
We can't imagine another woman apart from Florence Henderson being the mother of the Brady Bunch. She acted the part so well that she has a place on lots of TV Greats lists. What you didn't know what that the role wasn't to be hers initially, but for American singer and actress, Shirley Jones who declined the role. Shirley later got a role as a TV mom on Shirley Partridge from The Partridge Family
32. Where Was The Brady House?
Carol Brady once said that the family's house was situated at 4222 Clinton Way in one episode. Well, she didn't mention the town or state it was, but people guessed that it must have been in Southern California around Los Angeles because of the sunny weather. The show was recorded at the Paramount lot in California. In fact, the house was at 11222 Dilling Street, Studio City, CA.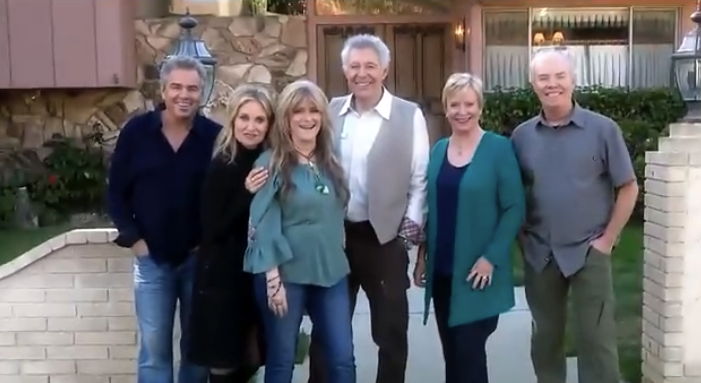 33. A Different Name
We love the name Brady Bunch as it suits the show perfectly.  What you don't know is that this show had previously had different names. Sherwood Schwartz used to call it Mine and Yours, then later called it The Bradley Brood for a while. The show was finally named The Brady Bunch when it was broadcast in 1969.
34. Real-life Inspiration
The creator, Sherwood Schwartz, used to portray some of his daughter's real-life challenges on the sitcom. Aside from the major initial inspiration gotten from a newspaper article, his daughter, Hope Juber, was also another source of inspiration. This was one of the things that made the show so realistic and enjoyable. He had two sons and a girl. She later became a producer also.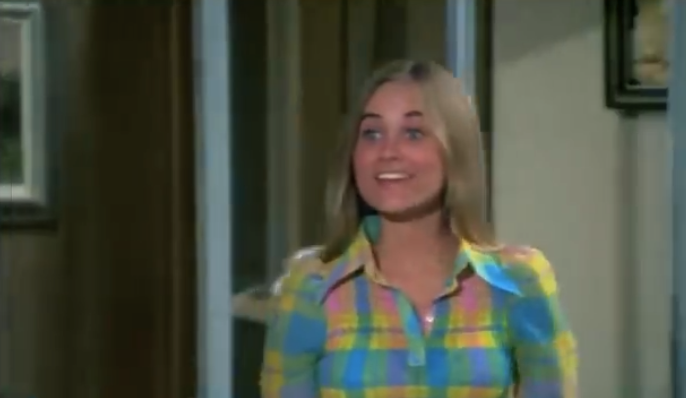 35. One House, Different Shows
We can't forget the interior of the house that housed the Bradys. But what we realized is the same interior was used in Mannix shot scenes. 'The Mission: Impossible' TV show also used this house as their location. This is a secret as Mission: Impossible tried to customize the house. To find out this watch the "Double Dead" episode from 1972.
36. Brady Bunch Effect
The Brady Bunch theme song is something we all know very well. The grid/Tic-Tac-Toe sequence of the Brady family. What you do not know is that Canadian filmmaker, Christopher Chapman, introduced that style. This style was called the "multi-dynamic image technique," but people thought it was the "Brady Bunch effect." The multi-dynamic image technique was shown in Christopher's 1967 film A Place to Stand.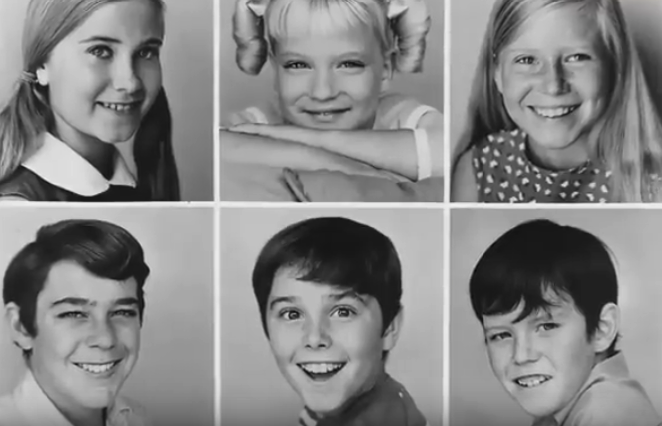 37. Where Is The Cat?
Mike Brady and the boys had a dog, Tiger; likewise, Carol Brady and her girls brought a pet too, a cat they called Fluffy. The cat appeared in the pilot episode of the sitcom. After that episode, we never set our eyes on Fluffy again. They also didn't make any reference or regard to it. We would understand if that happened because dealing with a cat, a dog, and a new family is too stressful that they had to remove one.
38. One Too Many Spin-offs
Although spin-offs are now in vogue, The Brady Bunch was one of the few sitcoms that started it. The show began in 1974 but had many spin-offs. They had The Brady Bunch Hour (1976–77), The Brady Girls Get Married (1981), The Brady Brides (1981), A Very Brady Christmas (1988), and The Bradys (1990). Additionally, there were two movies: The Brady Bunch Movie (1995), and A Very Brady Sequel (1996), also, The Brady Bunch in the White House(2002).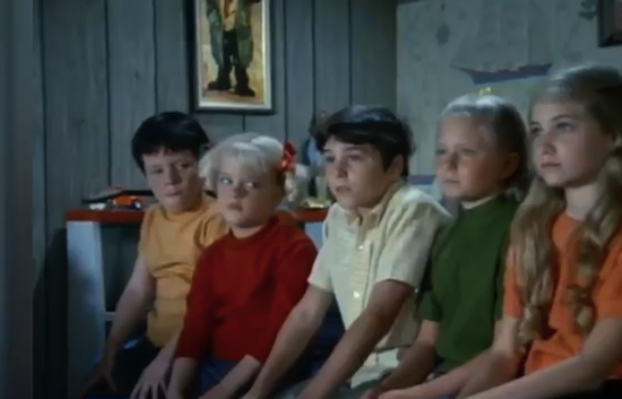 39. The Last Episode
Robert Reed didn't show up in the last episode because of a lot of reasons. He was allegedly not satisfied with his character on The Brady Bunch. Some rumors are that it's because of his pay. Reed felt like he's more suited for serious movies, and his comedic role wasn't him. He would make suggestions but was being turned down. He was so unhappy that he didn't show up for the last episode that was filmed before the cancellation of the show.
40. Different Theme Songs
The Brady Bunch has changed its opening sequence over time and through all the seasons. The Peppermint Trolley Company sang the first and second season's theme song. The Brady family sang the third season's theme themselves. And in season five there are three types of opening sequences.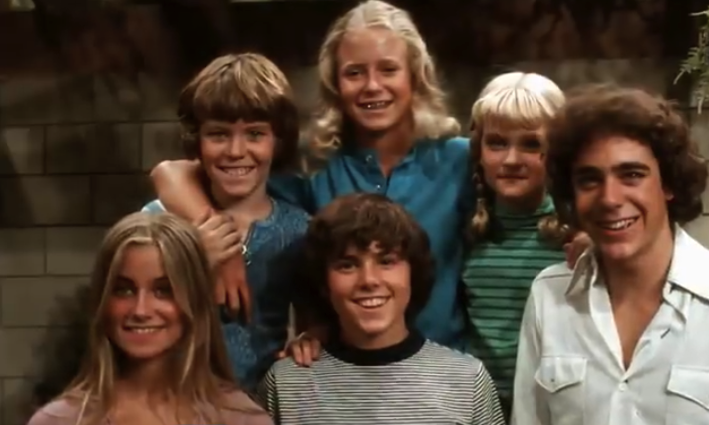 We're sure you weren't expecting some of these facts. Astonishing facts like how Williams asked his mother out, and how the children were picked. Tell us in the comments section, which of the points surprised you most and which is your favorite. Share this article with a fan of 'Brady Bunch' today and let them learn new things about a classic TV show of all time.
Click 'Continue reading' to find out how Albert from 'Little House on the Prairie' looks now. He is 52 years old and looks more handsome than ever!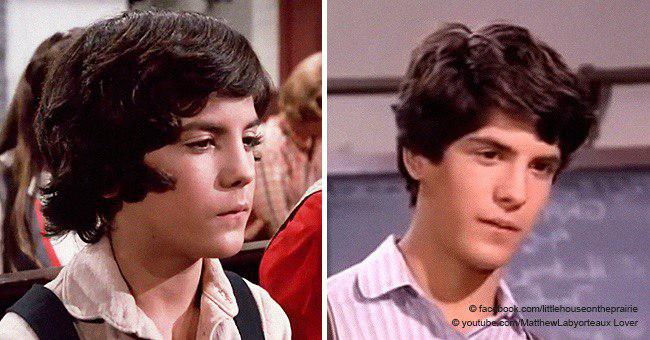 Source: Twentytwowords