The singer was spotted wearing a silver band on his ring finger in two separate occasions though no announcement has been made regarding his alleged wedding.
Following news of his engagement a few months ago, Ed Sheeran has reportedly tied the knot with his fiancée Cherry Seaborn. According to New Idea, the award winning singer was spotted sporting a plain silver band on his wedding finger during a recent gig in London sparking rumors that he's officially off the market.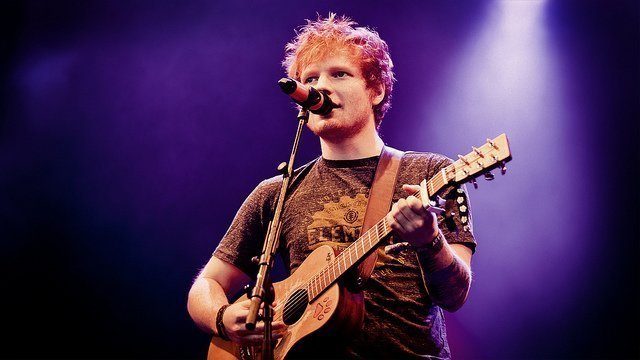 The same ring was also on Ed's finger when he attended the BRIT Awards and this seemed to further speculations of his marriage. However, a source denied the allegations and insisted the couple have not taken the plunge yet. The source told The Sun that the ring in question was merely a sign of his commitment as Cherry's fiancé and nothing more.
"Ed is wearing a ring to show his commitment to being engaged to Cherry, but he's not married yet.  He's amused by the fuss it's caused, however has no intentions of taking it off, so it'll be on his hand during his BRIT's performance."
The couple had been dating for three years before their engagement with the usually private Ed announcing it on his Instagram in December by writing,
"Got myself a fiance just before new year."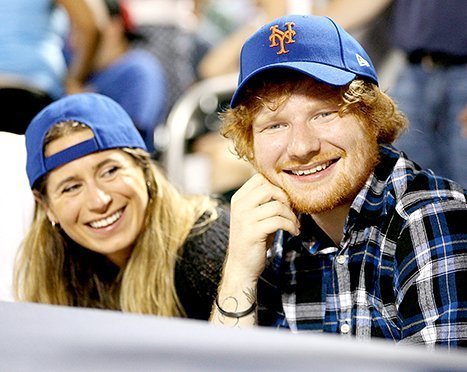 Ed and Cherry went to the same high school where they met but only began dating in 2015 after seeing each other again during Taylor Swift's Fourth of July party.
Now that they're engaged, Ed has been very vocal about his desire to settle down and start a family. During an interview with Apple Music's Beats 1, he revealed he already wanted to be a father.
"I'm ready, let's go – tour bus babies, little fat, chubby babies that just walk around."
Though Ed is clearly still not married, it won't be long before he actually says "I do" seeing that he's gearing to be a family man soon.  Meanwhile, fans will just have to stand by and watch out for the announcement of their real wedding when the time comes.
Do you want to see more videos of your favorite stars? Subscribe to our YouTube channel !