The actress was on a nervous breakdown when police caught up with her at her home.
Tori Spelling seemed to be in the middle of a nervous breakdown when police responded to a call from her home in the morning of March 1st.
Radar Online revealed the troubled actress was behaving erratically when police arrived at her home due to a reported domestic disturbance. With multiple police units coming to and from her home that morning, she was eventually brought to a nearby hospital after showing uncontrollable aggressive behavior.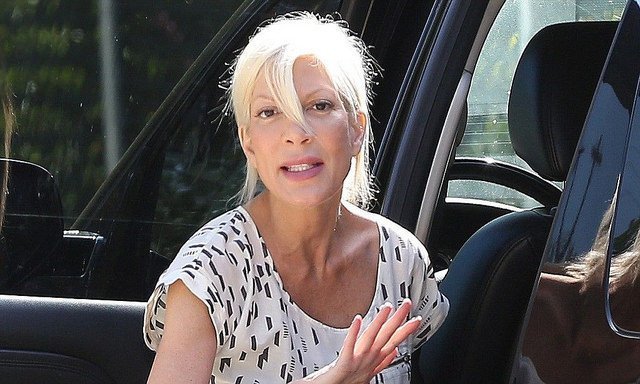 Apparently, Tori made a call to the police the night before after becoming suspicious of an intruder trespassing in her home. However, it turned out the man she thought was an intruder was actually her husband, Dean McDermott.  
As for the events the next morning, there is no word yet on what actually transpired that may have caused the 44-year-old actress to act up but many are guessing it could still be connected to her ongoing financial and marital problems.
According to several sources, Tori is heavily in debt having been unemployed for many years now. Her husband, Dean, who's also unemployed hasn't been any help either and was almost imprisoned for failing to pay support for his child from a previous relationship. With their creditors suing them, they were forced to downgrade and move to a much smaller home.   
Tori is believed to be fed up with her husband's "slothfulness", according to a source and it didn't help that she also caught him cheating on her in 2015. But while they appear to have overcome that scandal and even managed to welcome their fifth child last year, it seems the crisis isn't over yet.
Hopefully, with Tori under medical treatment after her latest breakdown, she'll finally find peace and the proper help she needs to weather this storm.
Do you want to see more videos of your favorite stars? Subscribe to our YouTube channel !